Easy Ninja Foodi Recipes you'll love, plus how to use your Ninja Foodi pressure cooker and air fryer if you're a new user. We'll help you become a pro and give you pressure cooker reviews for the top 3 on the market.
Did you just get your new multi function pressure cooker that includes an air fryer? Now you're now wondering how to use the fabulous Ninja cooking system. Well, we have instructions for you plus lots of easy Ninja Foodi recipes for you now! (affiliate links present)
Here are a few resources to start with:
Wondering if you need the new Ninja Foodi Grill?? Here's my review!!
Then we will share LOTS of easy Ninja Foodi recipes below.
We will start with our roundup of Ninja Foodi chicken recipes first though!
You can get my Ninja Foodi cookbook for FREE too by signing up for my newsletter below. Once you do the ebook will pop up. You can bookmark it and/or print it from there!
What is a Ninja Cooker? It's a pressure cooker and air fryer!
I've already created a TON of easy pressure cooker recipes. All of these can be used in your Foodi using the pressure cooker function. Then, when my husband came home with this new Ninja Foodi it was time to create lots in this beauty.
We've been on a mission lately to create lots of easy Ninja recipes to enjoy and share with all of you lately!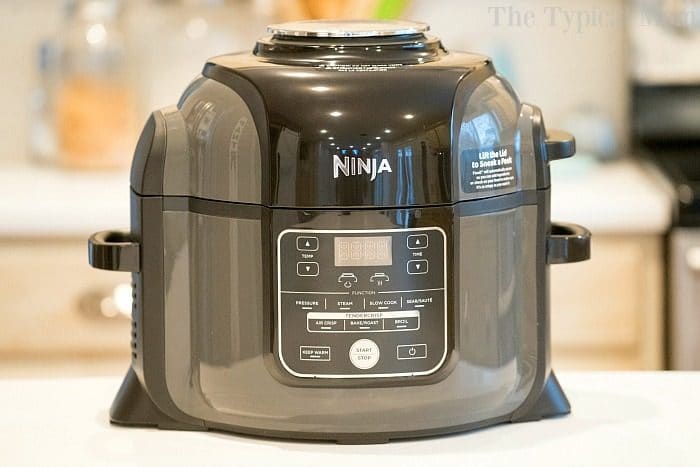 BUT…..First we have to answer the question How do you use a Ninja Foodi
The above photo is what it looks like with the pressure cooker lid on and the air fryer lid lifted up. Yes there are TWO lids on the Ninja Foodi Tendercrisp Pressure Cooker!
Then when you're ready to use the Ninja 4 in 1 cooking system as an air fryer to crisp your food you use the lid that is attached. You can see it closed above. Is Ninja Foodi a slow cooker? Yes, it has that function too! (I typically just use the 2 main ones though)
These few Ninja Foodi accessories are helpful to have too.
What can the Ninja Foodi do?
Pressure cook
Air fry
Broil
Saute
Slow cook
Bake
Which are the best pressure cooker machines for our family?
My 8 qt. Instant Pot and Ninja Foodi are the perfect duo!

I like the added size and height of my 8 qt. IP
I love the air fryer function of my Ninja Foodi multi cooker machine.
What can you cook with a Ninja Foodi?
Just about everything!!
Recipes are below!
You can read our entire Instant Pot vs Ninja Foodi review here to make an informed decision yourself if you are on the fence.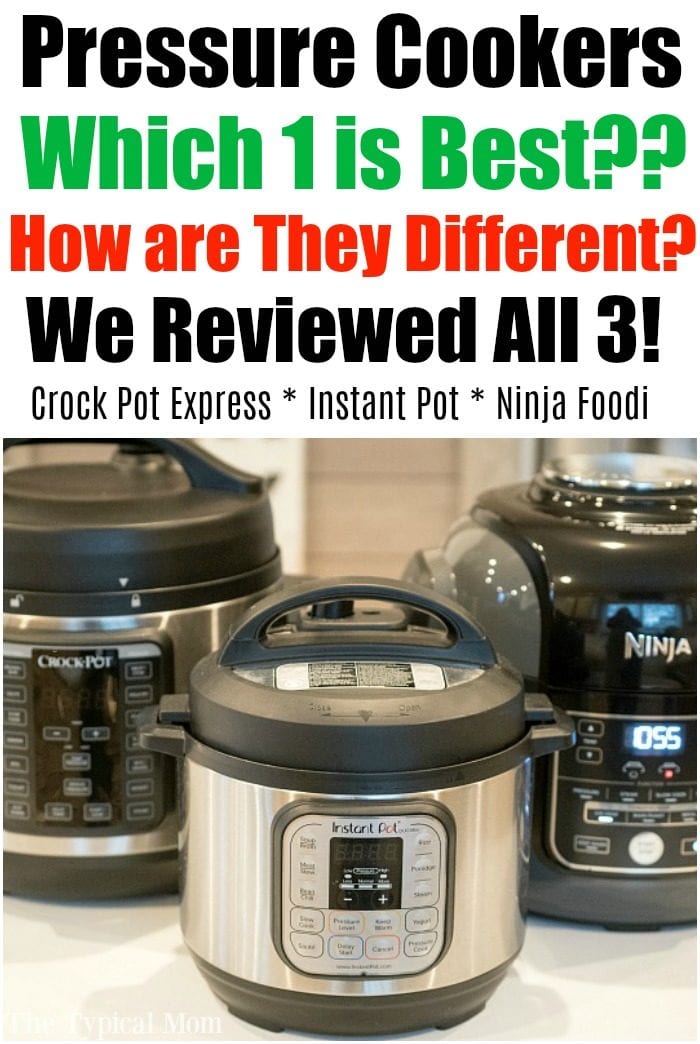 How do you use a Ninja Foodi??
Here's how to use the pressure cooker function:
Use the included pressure cooker lid (not the one attached to the unit)
Place your food into the inner pot

Or put food into the air fryer basket. It's good for meats so drippings drip away from food and into the inner pot.

Push the power on button (lower right – circle with a small line in the middle)
Put lid on, not the one that is attached.
Move top steam valve to "seal"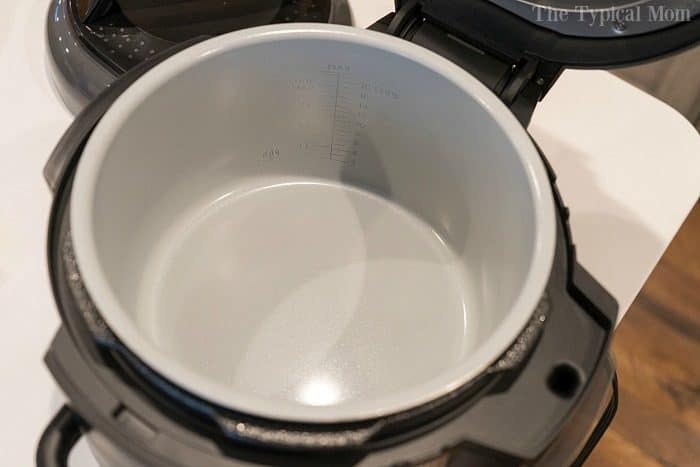 Push the pressure button
Press + or – above the Temp. button to adjust to High or Low
Adjust Time needed to cook your Ninja Foodi recipe (use – or + to adjust)
Hit the Start button
Pot will take a bit of time to reach pressure. Then will count down the number of minutes until it reaches 0
If you're just starting, this Ninja Foodi Cookbook for beginners has tons of easy meal ideas.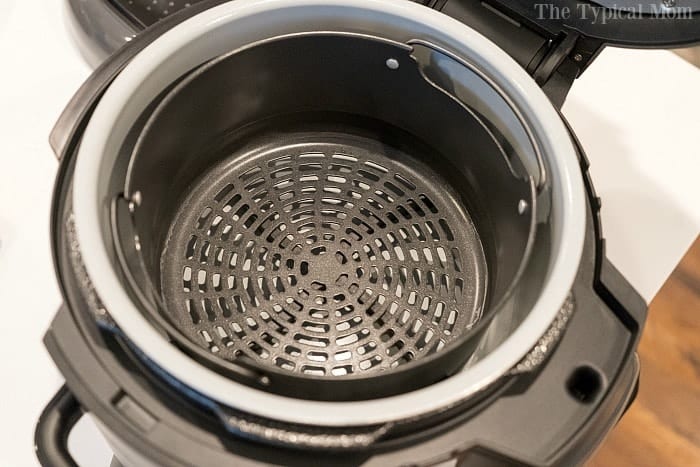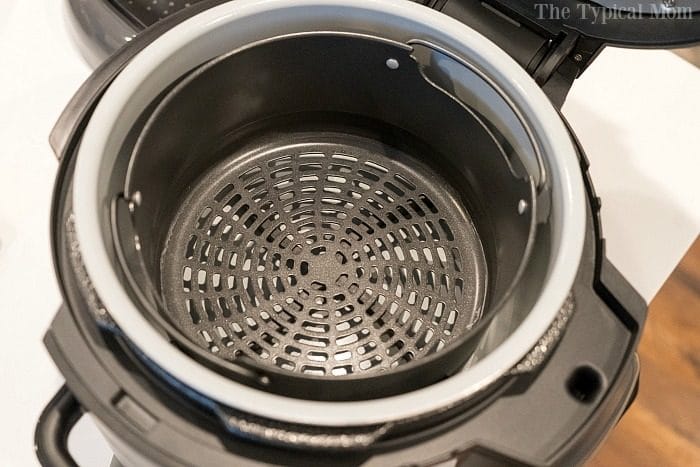 How to use the Ninja Foodi air fryer function
Use the attached crisping lid
Put the air fryer basket inside
Place food inside basket
Turn the machine on
Figure out cook time with our air fryer cooking times chart
Press air crisp button
Set the temperature using the – and + buttons
Choose the time using the – and + buttons
Press start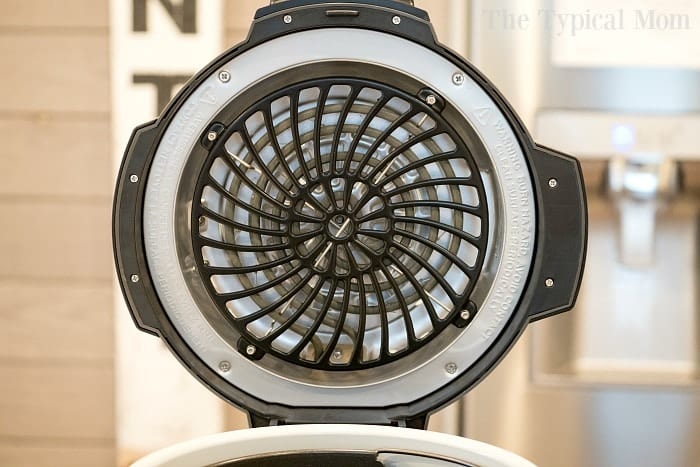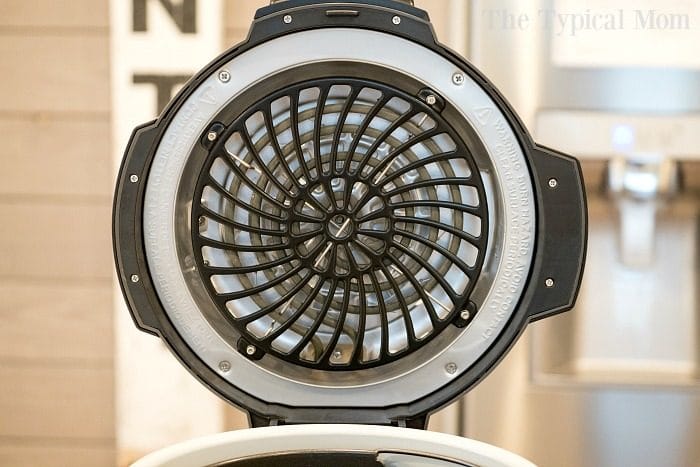 Here are some Ninja Foodi recipes using the pressure cooker function
Use this list of 101+ pressure cooker recipes when using the pressure cook function
This air fryer cookbook will come in handy!
I have made this Ninja Foodi cook times free printable for you as well.

This is helpful so you know how long each piece of meat or dry beans take to cook. I also included an air fryer cook times printable.
All you have to do to convert Instant Pot recipes to Ninja Foodi pressure cooker recipes is to press the pressure button.

Press Temp. button to set to high or low.
Set the time with the pressure cooker lid on your Ninja Foodi (lid that isn't attached) and you're set.
Air Fryer Breakfast Recipes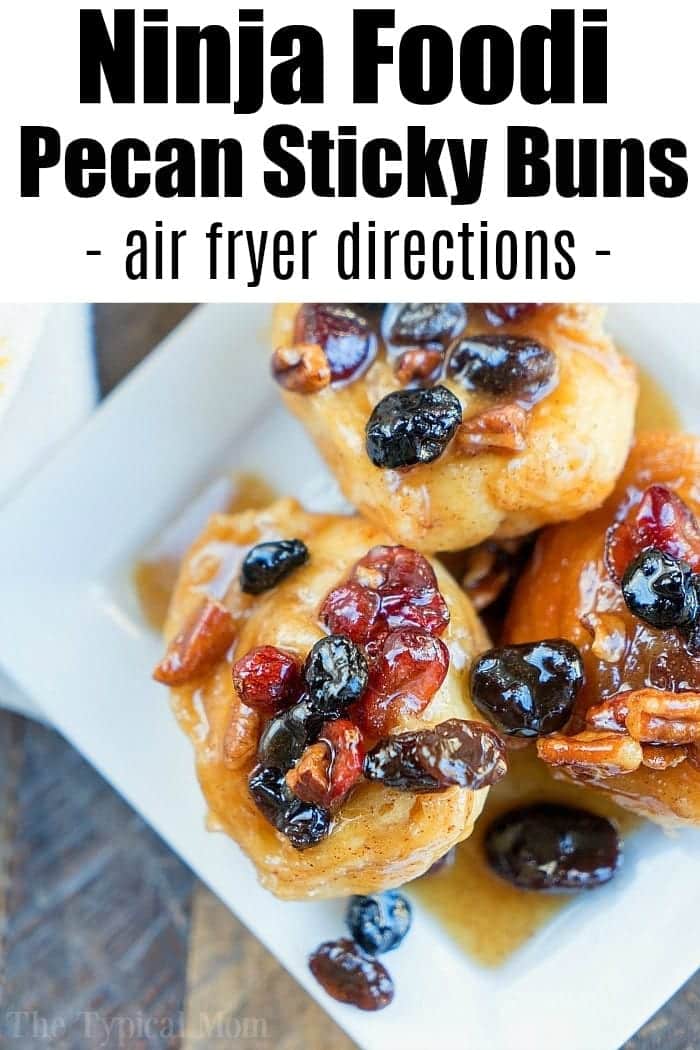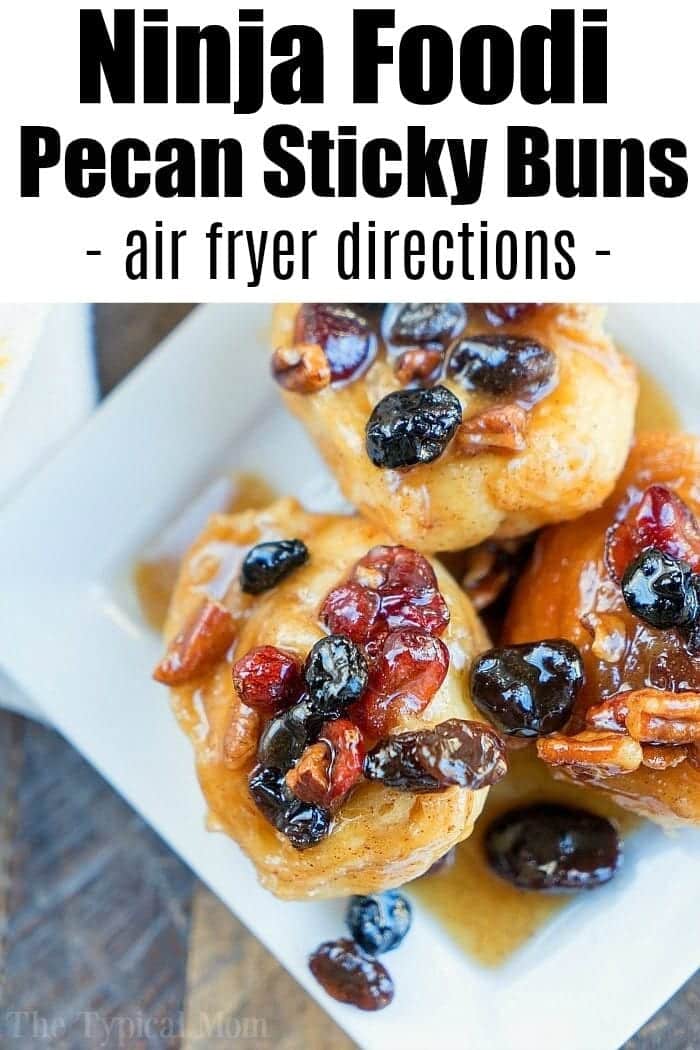 Here are a few more breakfast recipes using either the pressure cooker or air fryer functions. Some use both to brown the top.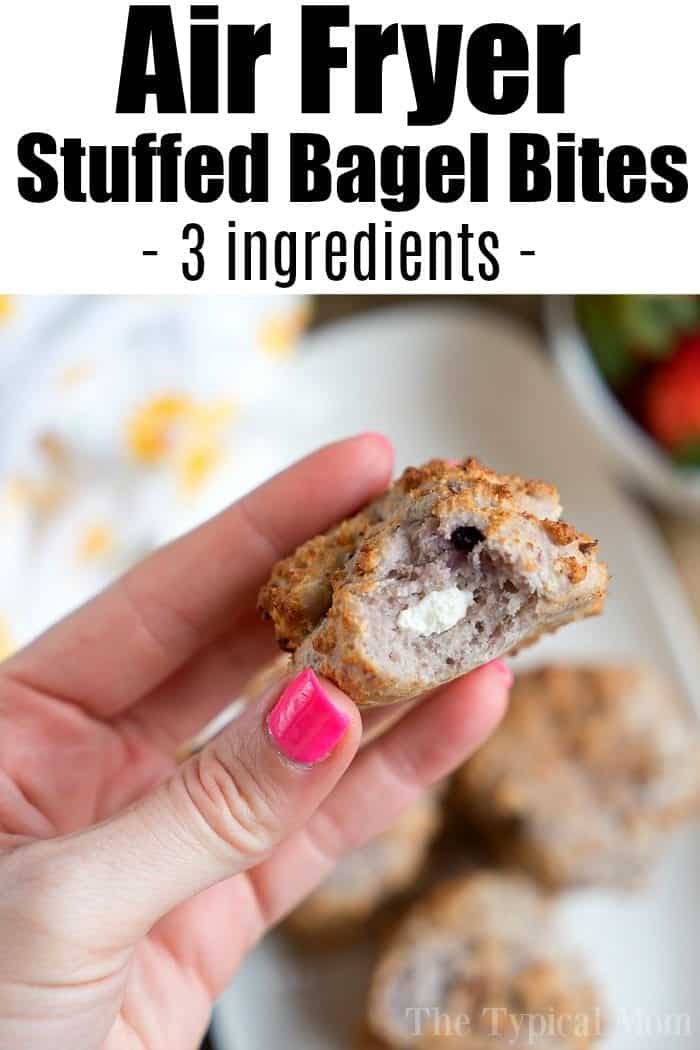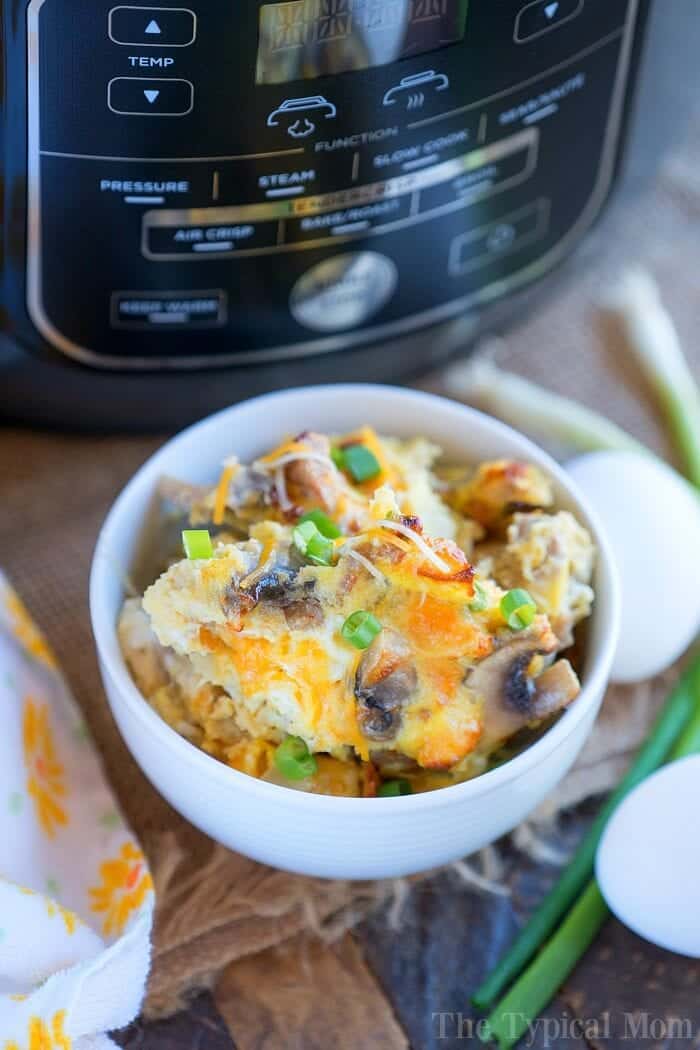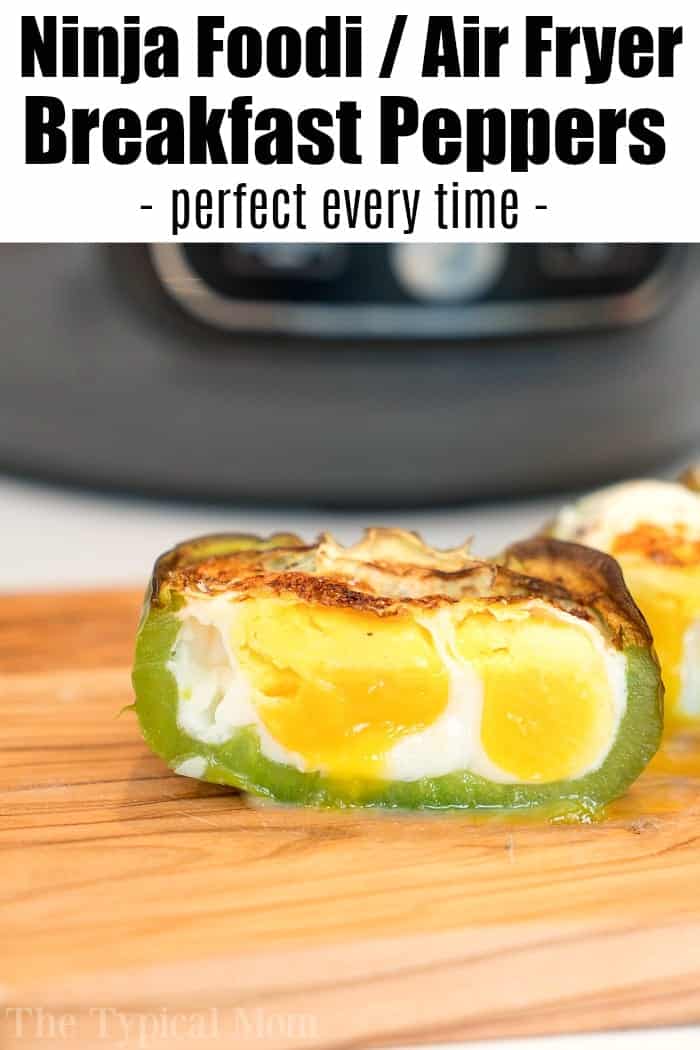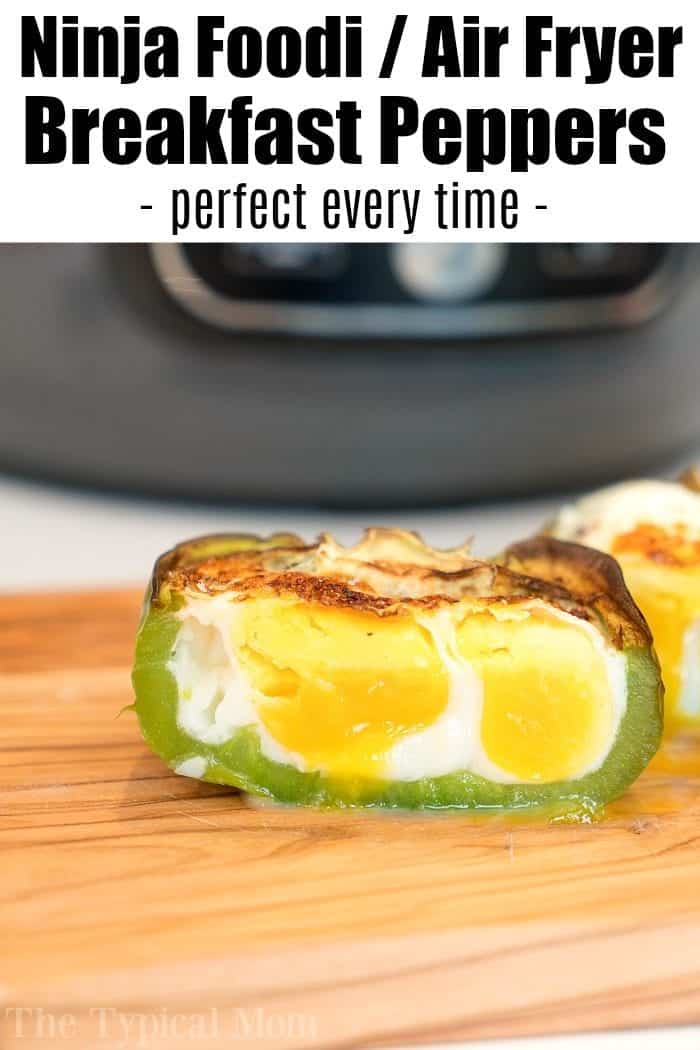 Recipes for Ninja Foodi that are main dishes, and a few snacks/sides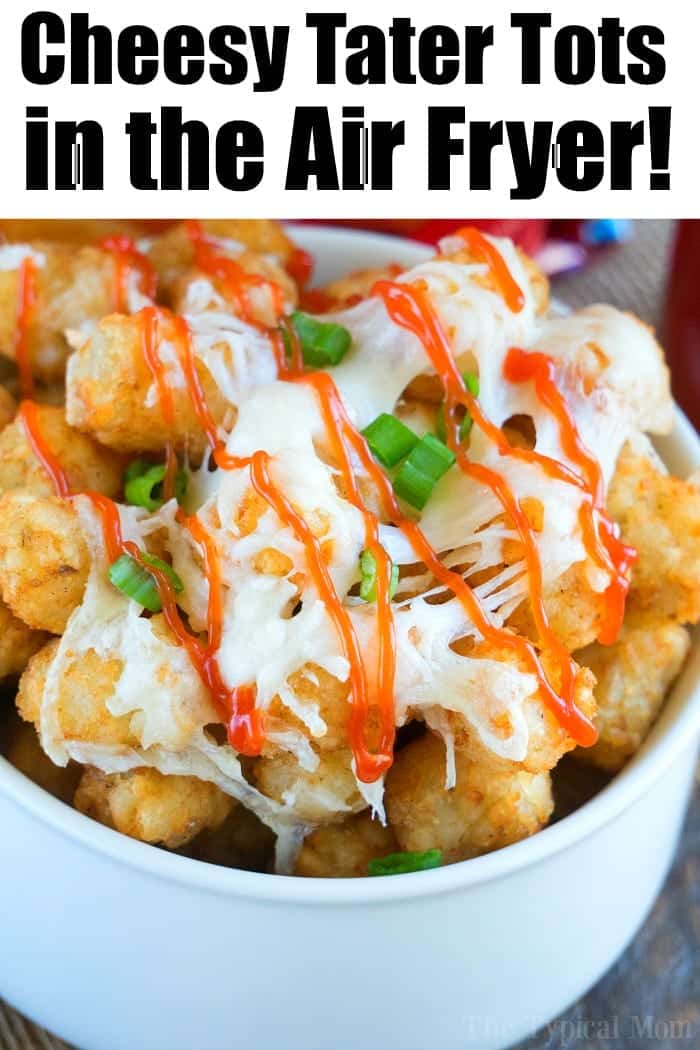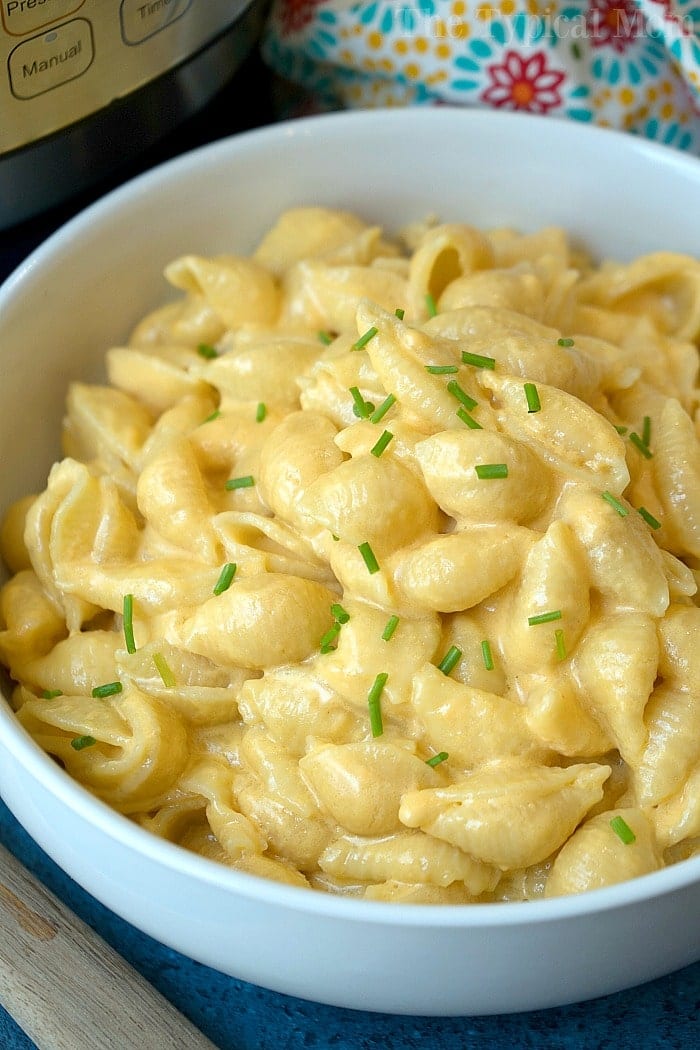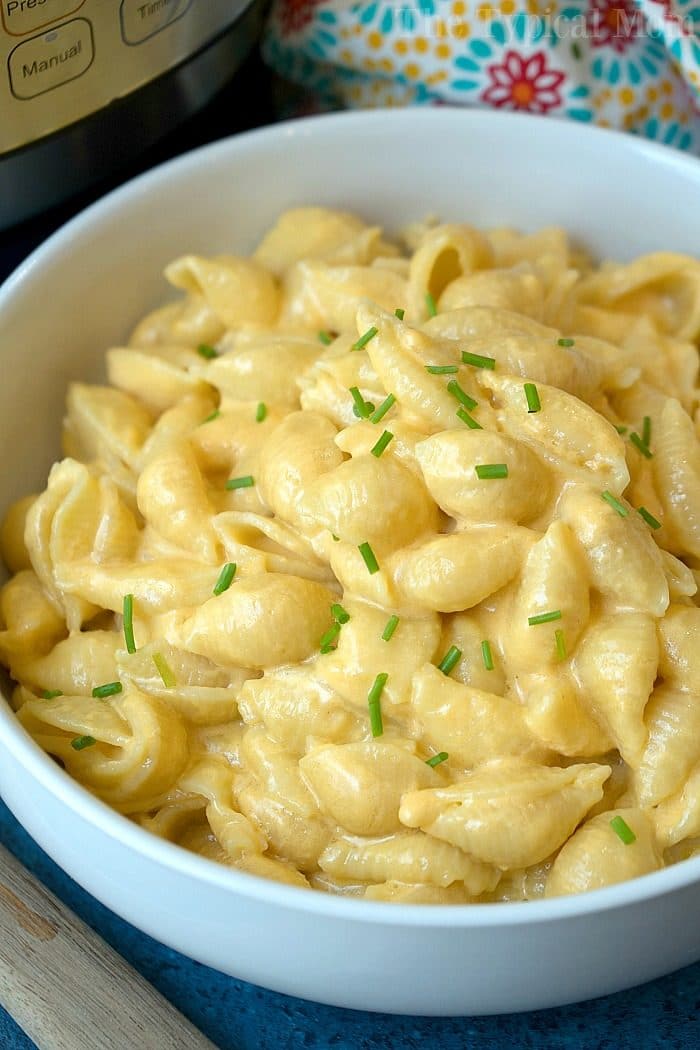 These are just a few easy Ninja cooker recipes.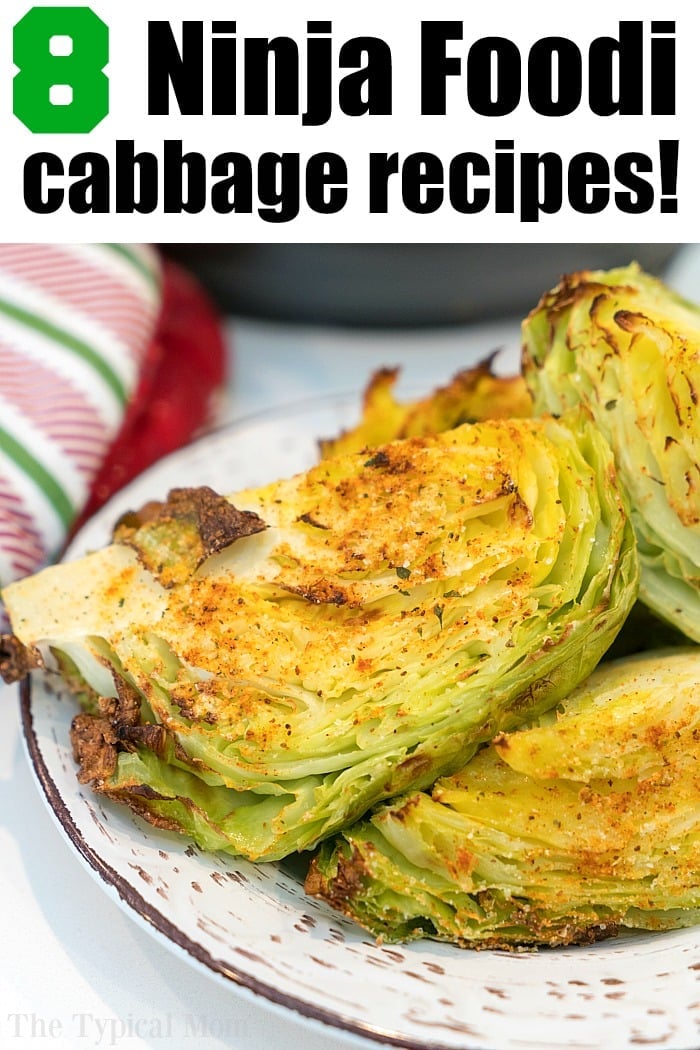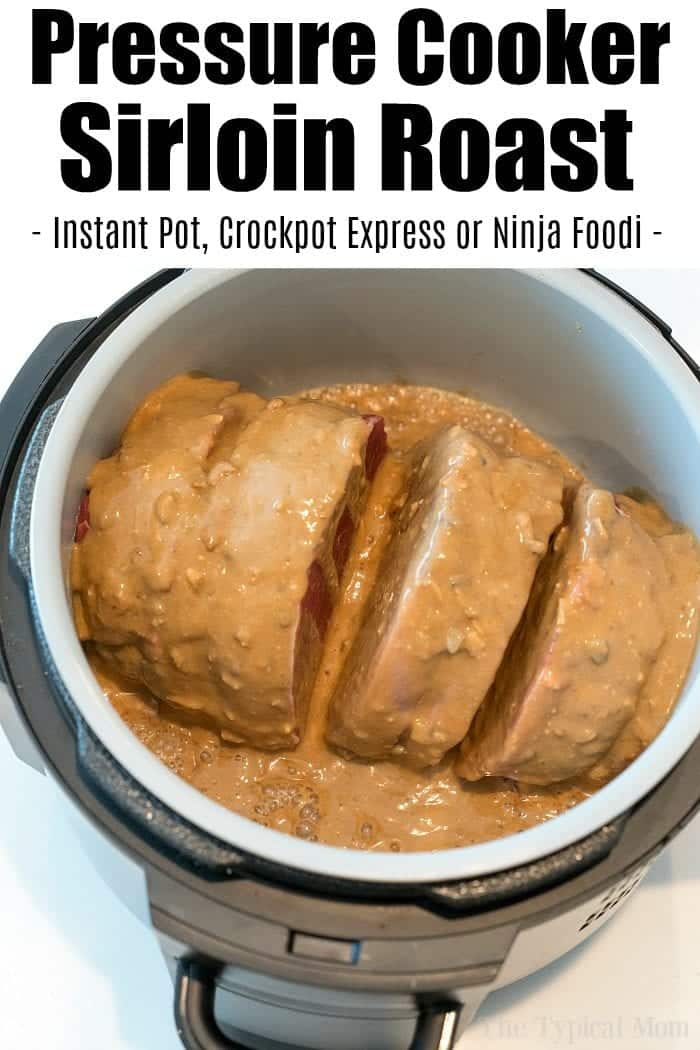 You can also grab this Ninja Foodi Cookbook for beginners with tons of ideas.
Once you become familiar with how the machine works you'll easily be able to translate any of our 101+ Instant Pot recipes to Ninja cooking system recipes!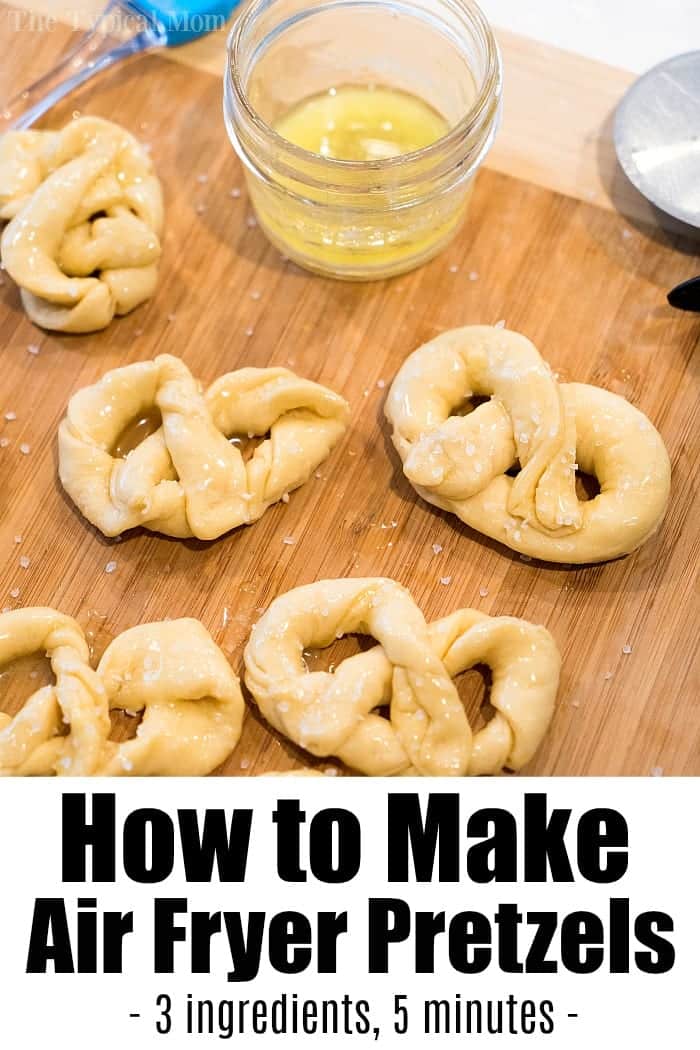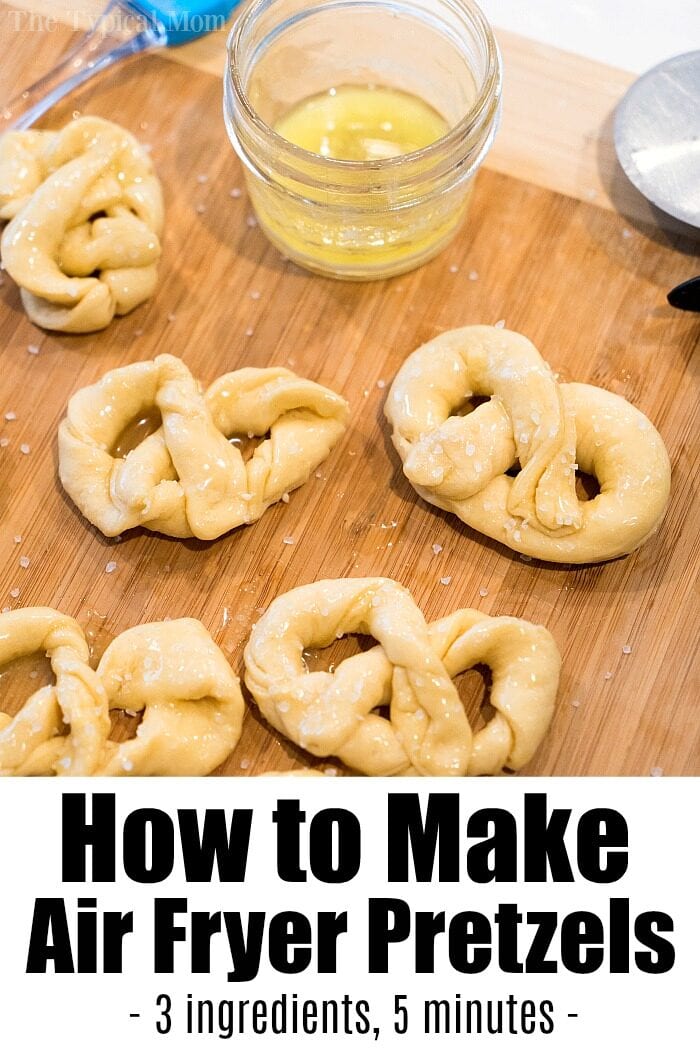 Looking for more easy Ninja Foodi recipes to try using the air fryer function??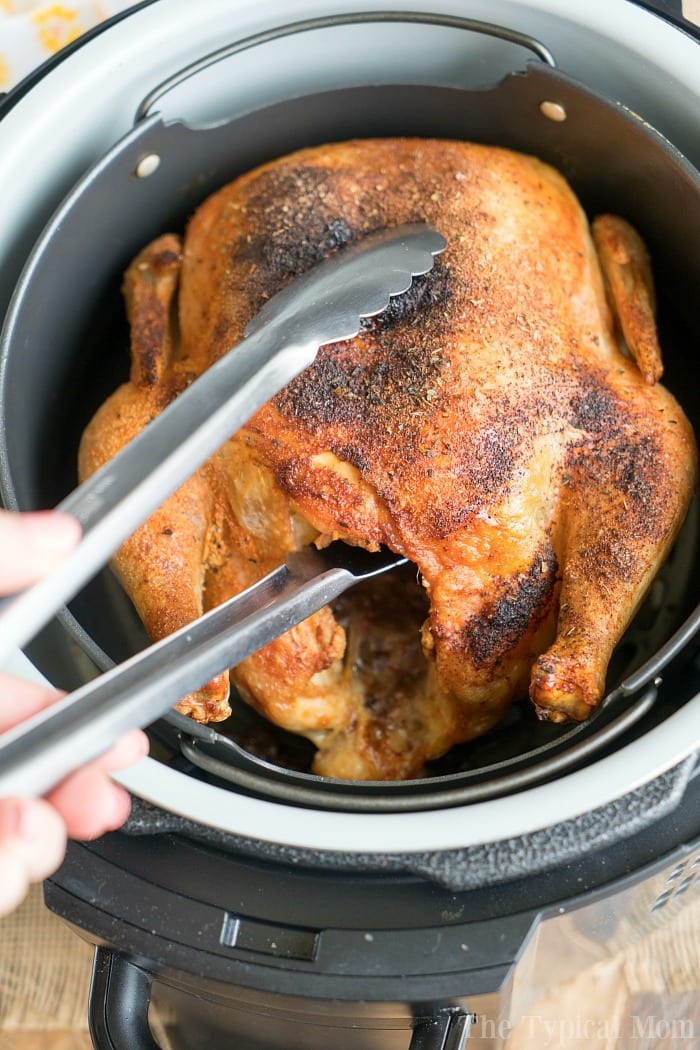 And on to more one pot pressure cooker recipes that are kid friendly too.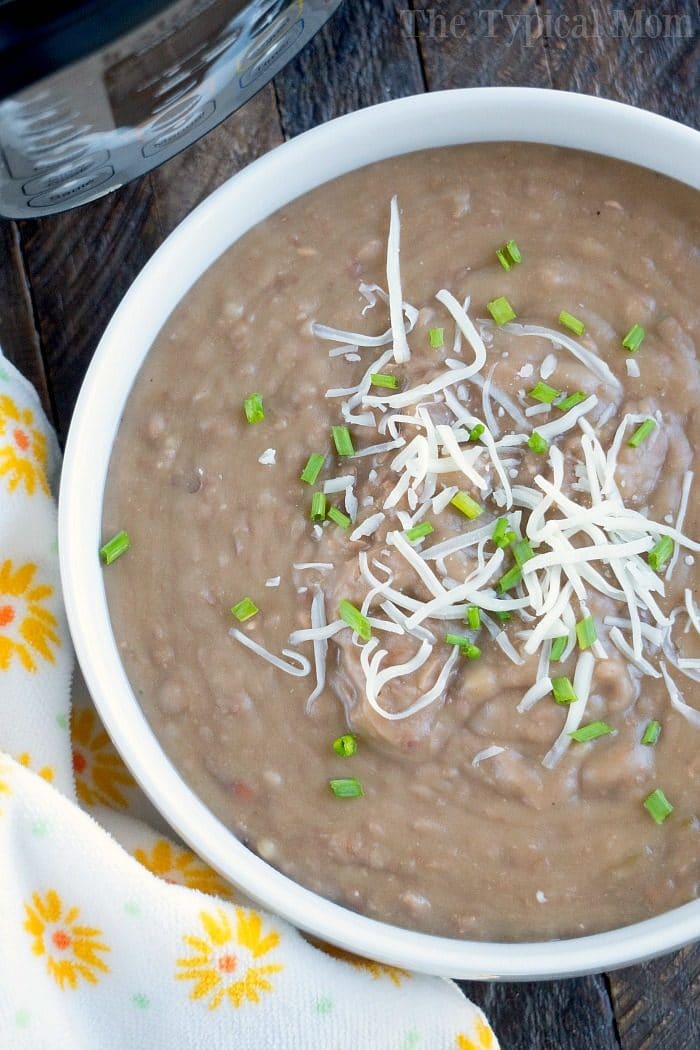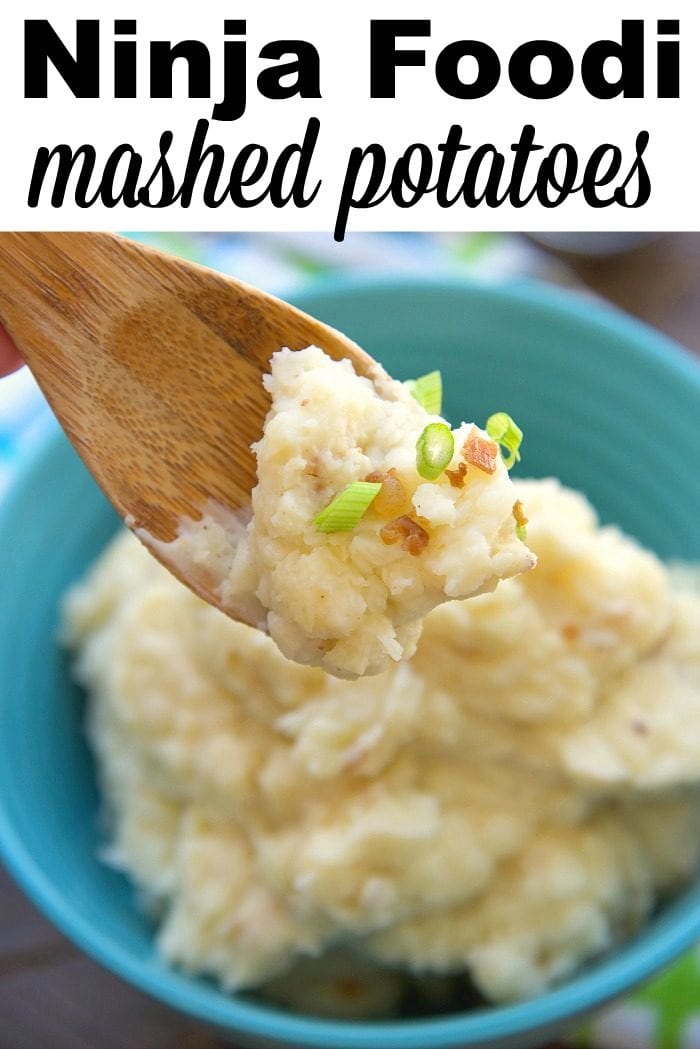 If you love cheese cheese and more cheese you're going to love our Ninja Foodi taco pasta dinner too.
If you're looking for low carb we have this Ninja Foodi spaghetti squash pizza pasta that is yummy.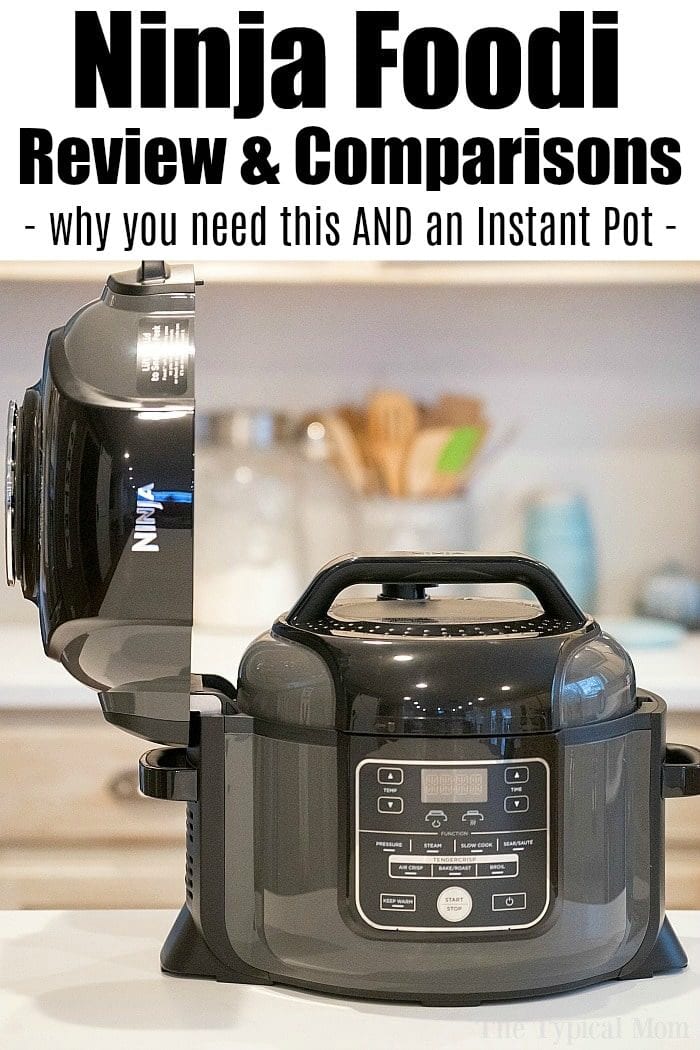 Then try our air fryer egg rolls for dinner.
For dessert try this pressure cooker lava cake that is amazing.