Easy Instant Pot ground beef recipes your whole family will love for dinner or lunch! Simple comfort food recipes using ground beef or turkey that are hearty and take less than 30 minutes total from prep to on the table. The best way to have family dinner nights when you're a busy mom.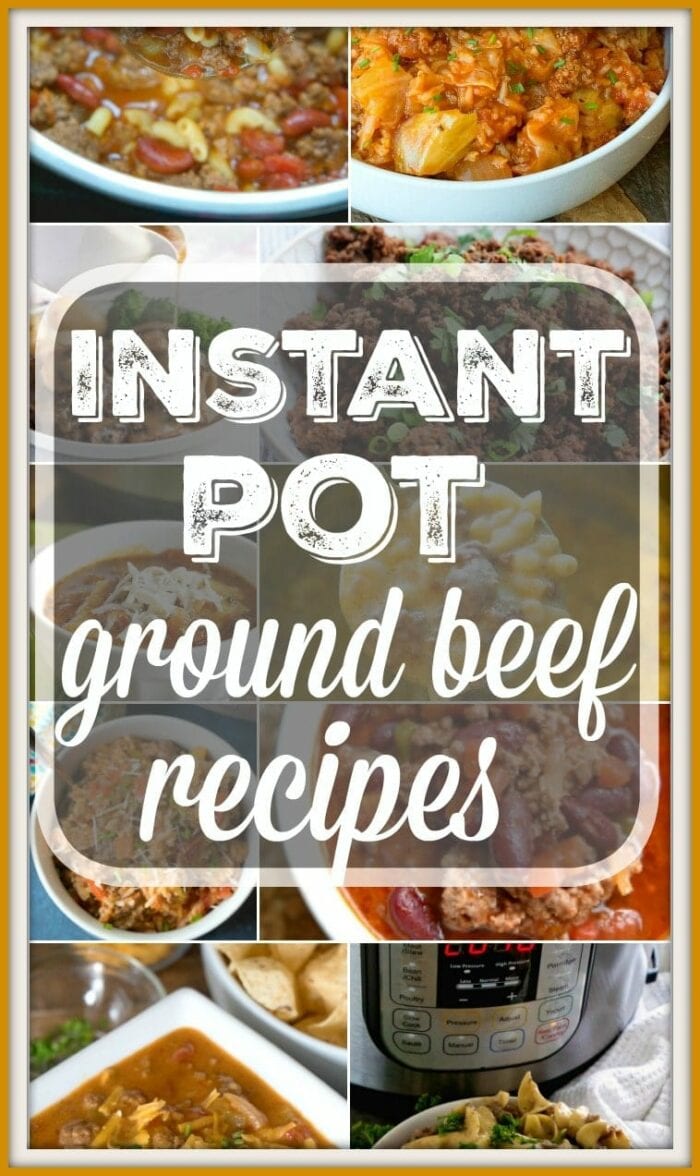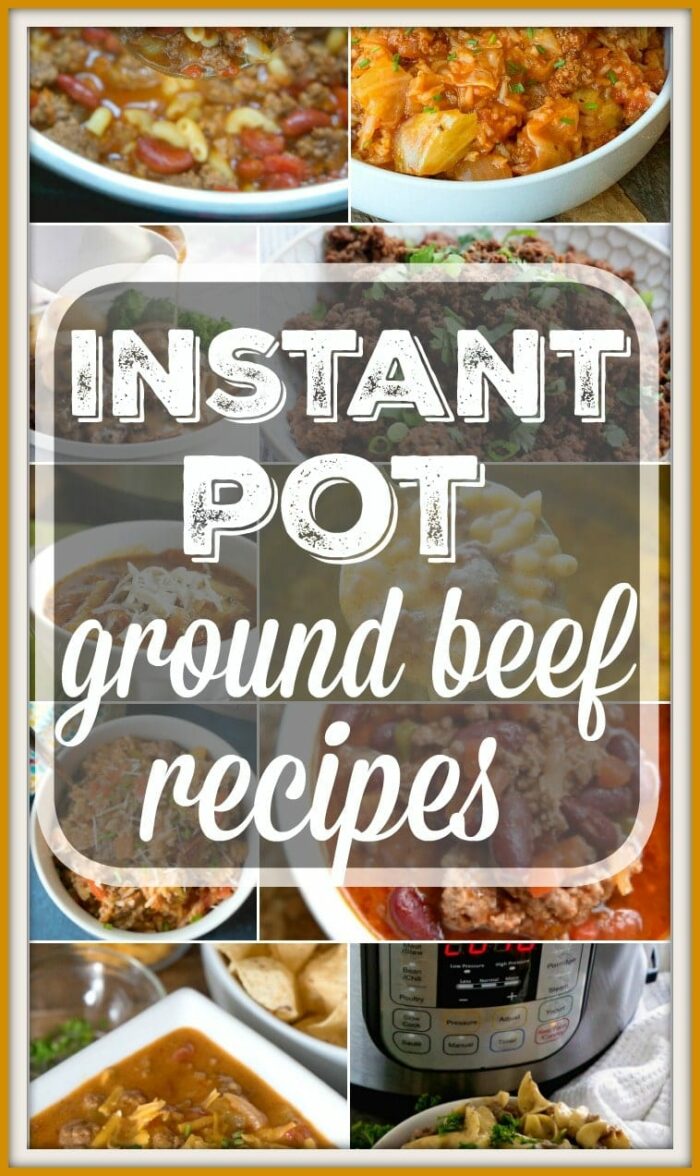 Ok so you got this fancy pressure cooker for Christmas and are now looking for easy Instant Pot recipes to make with it….well I have a ton! I have several posts breaking down my long list into categories and this is the one to find some of the best Instant Pot ground beef recipes around. One thing you will NOT find on The Typical Mom are recipes with hard to find ingredients, that is just not me. I am a busy mom of 3 who works full time and I don't have more than 30 minutes total to cook much of anything…that is why I am in love with my Instant Pot! 😉 (originally published 1/18)
If you're new to using this clever device go ahead and read my post on how to use an Instant Pot first and then come back here.
During the colder months we are all about soups for dinner so I offer a lot of those on my site, classic meals like spaghetti and chili are favorites and really cheap to make too!
I have a huge list of really cheap Instant Pot recipes that is really popular, all of them cost $10 or less to make and serve a family of 5 easily.
Here are a list of our favorite Instant Pot ground beef recipes and will continue to add more when we develop them!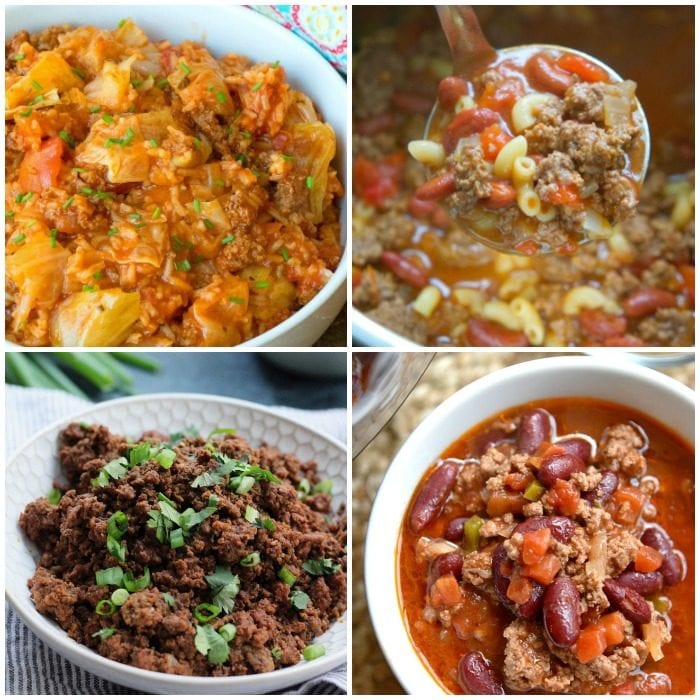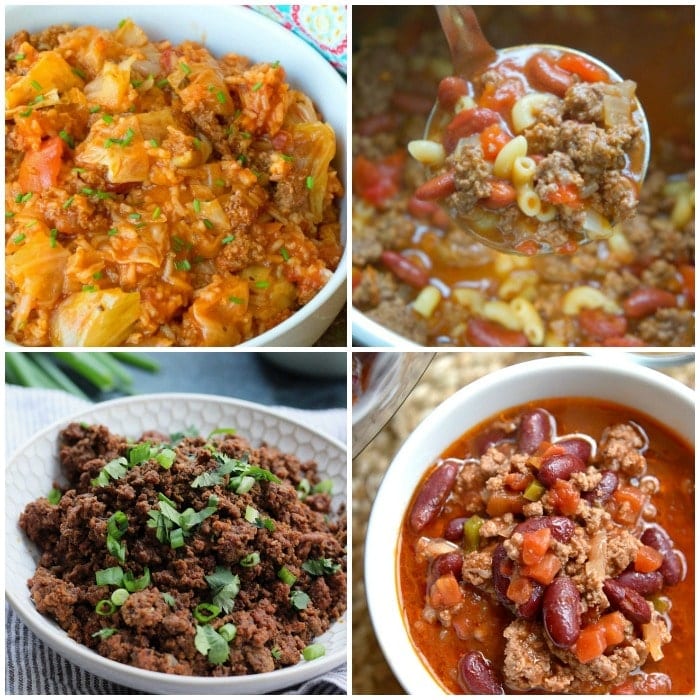 If you've never made stuffed peppers before they are really tasty and I have the recipe below, as well as one for stuffed pepper casserole version above. They are both yummy but the casserole is a bit easier to make if you're looking for super simple.
Ground beef is so very versatile and really inexpensive too so there are a multitude of ways to use it and many are quite healthy if you buy low fat and drain the grease off.
I have found that using ground turkey works just as well most of the time, it just has a different texture, I used it to make this Instant Pot Mexican pizza though and it was a huge hit at our house using my springform pan which I recommend you getting because I use it to make dinners and desserts in my IP as well.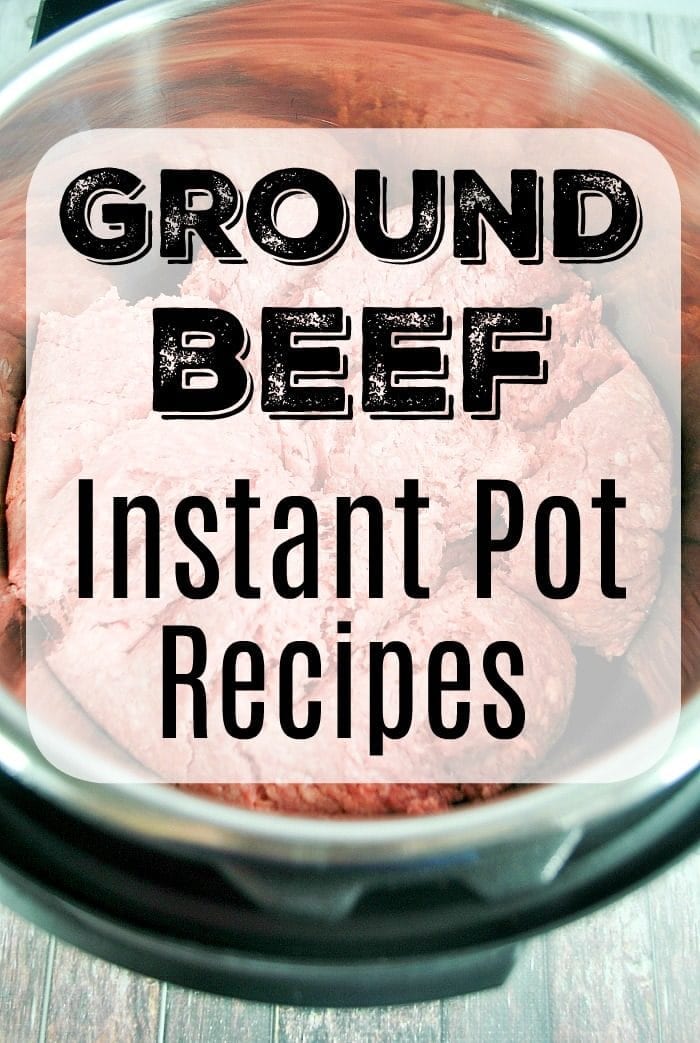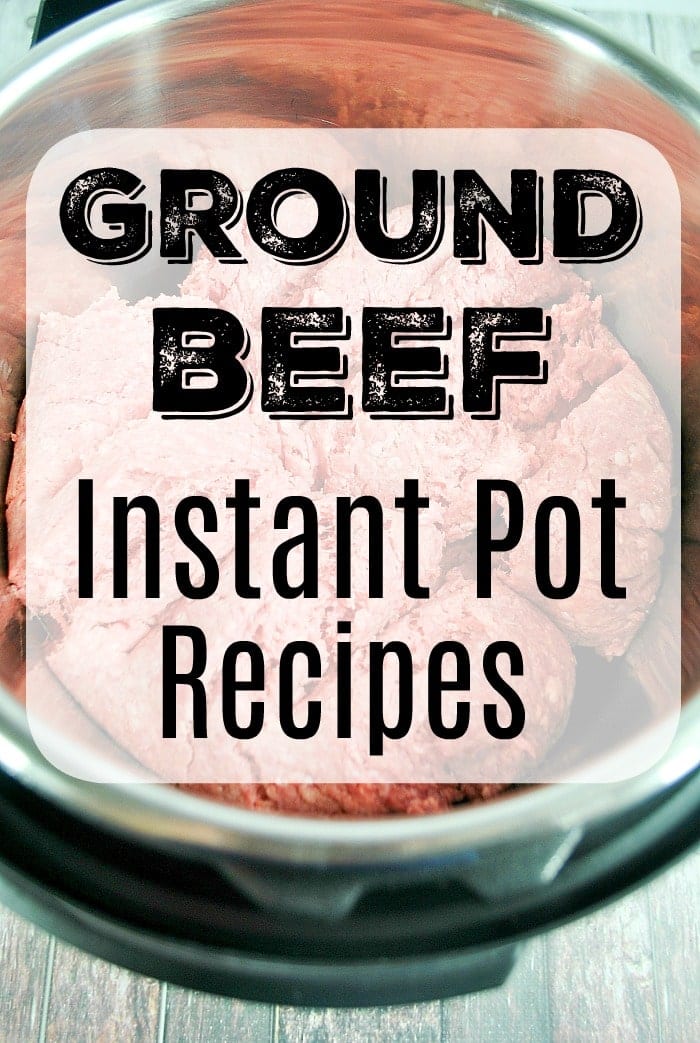 If you are new to using a pressure cooker I would recommend starting with my easy spaghetti recipe. It is fast, not hard to follow, and only needs a few inexpensive ingredients. It is pretty much a no fail recipe that is one of my most popular Instant Pot recipes.
If you want to try an easy dessert I would recommend our Instant Pot rice pudding….it's been a huge hit amongst everyone who visits The Typical Mom looking for Instant Pot recipes. I hope we helped in your search of easy Instant Pot ground beef recipes today!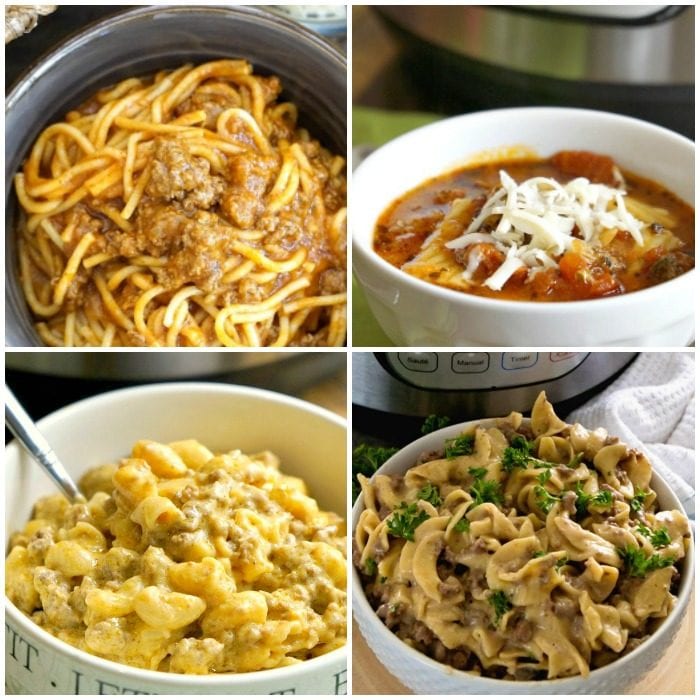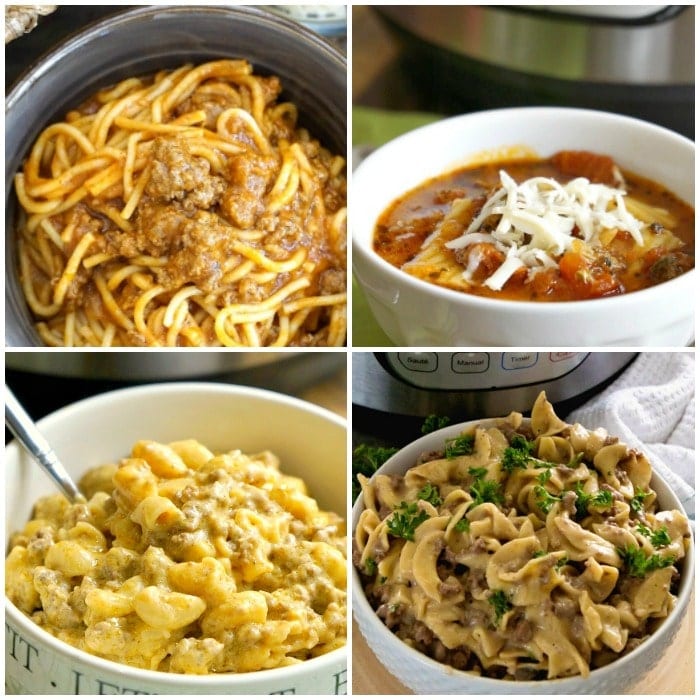 For more easy recipes, tips and free printables please LIKE The Typical Mom on Facebook and follow me on Pinterest! You can also sign up for my free weekly newsletter which is packed with goodies I know you'll love. 😉