Easy Instant Pot ground beef recipes your whole family will love for dinner or lunch! Simple comfort food recipes using ground beef or turkey that are hearty and take less than 30 minutes total from prep to on the table.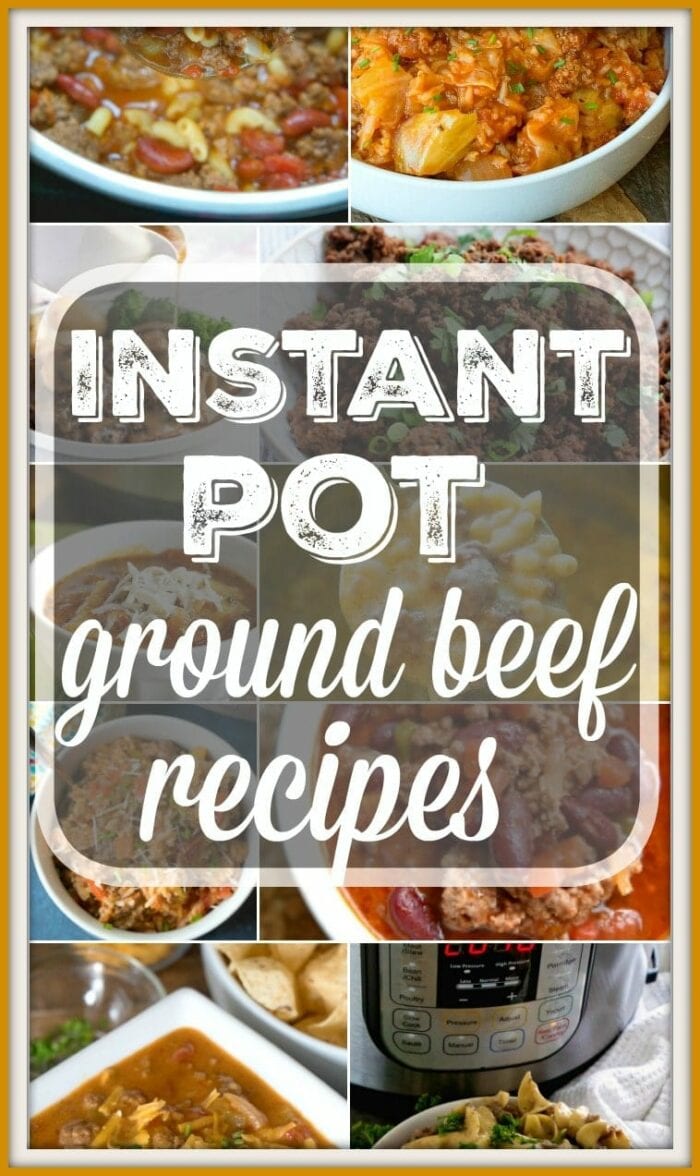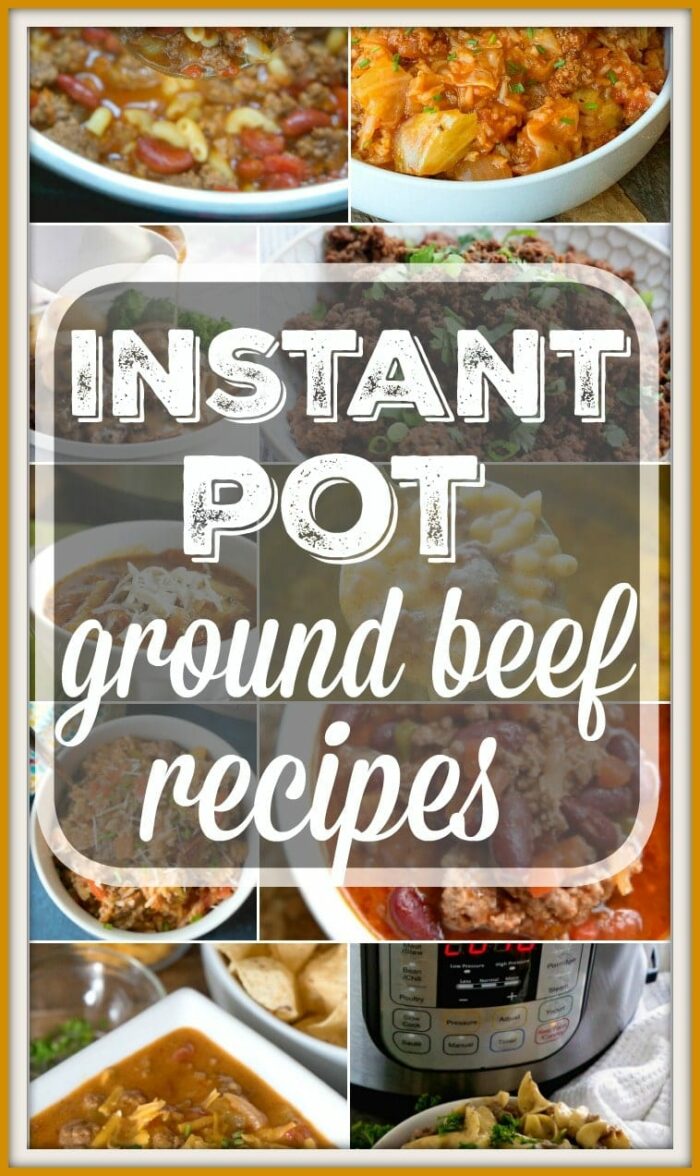 I have several posts breaking down my long list of pressure cooker recipes into categories. This one focuses on the best Instant Pot ground beef recipes around. If you're looking for easy Instant Pot recipes we have a ton! (originally published 1/18, affiliate links present)
One thing you will NOT find on The Typical Mom are recipes with hard to find ingredients, that is just not me.
If you're looking for what to cook with ground beef tonight, we've got lots of ideas! You can use these in your Crockpot Express, IP or as easy Ninja Foodi recipes too. All these pots have the high pressure and saute functions so they will work the same.
Let's start with a few basic tips:
For reference, this is the pressure cooker I have and use for all recipe creations.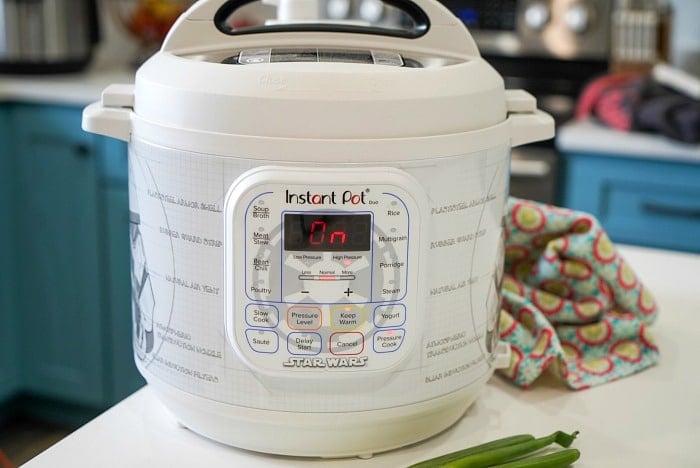 I am a busy mom of 3 who works full time and I don't have more than 30 minutes total to cook much of anything. With this "magic pot" of sorts you too can have dinner on the table every single night with very little prep work or intervention in between.
Just throw it all in to these dump and go one pot meals and it will be ready to serve for kids and adults alike.
If you're new to using this clever device go ahead and read my post on how to use an Instant Pot first and then come back here.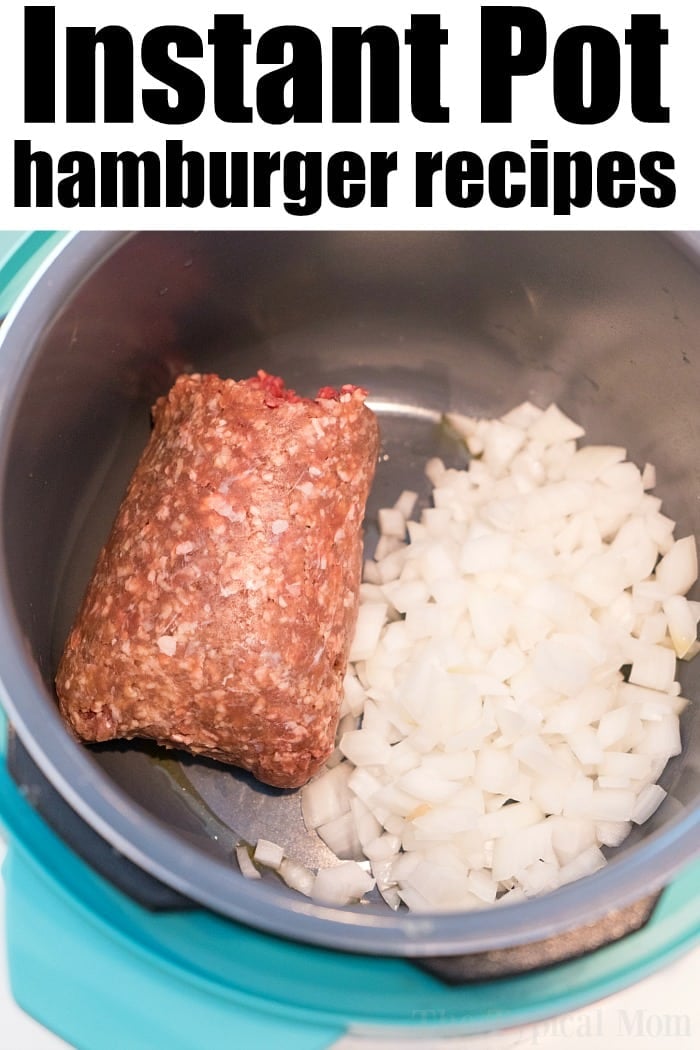 Ninja Foodi Ground Beef Recipes
I have a huge list of really cheap Instant Pot recipes that is really popular, all of them cost $10 or less to make and serve a family of 5 easily.
Let's start with how to defrost Instant Pot frozen ground beef in case you forgot to thaw it out the night before. 😉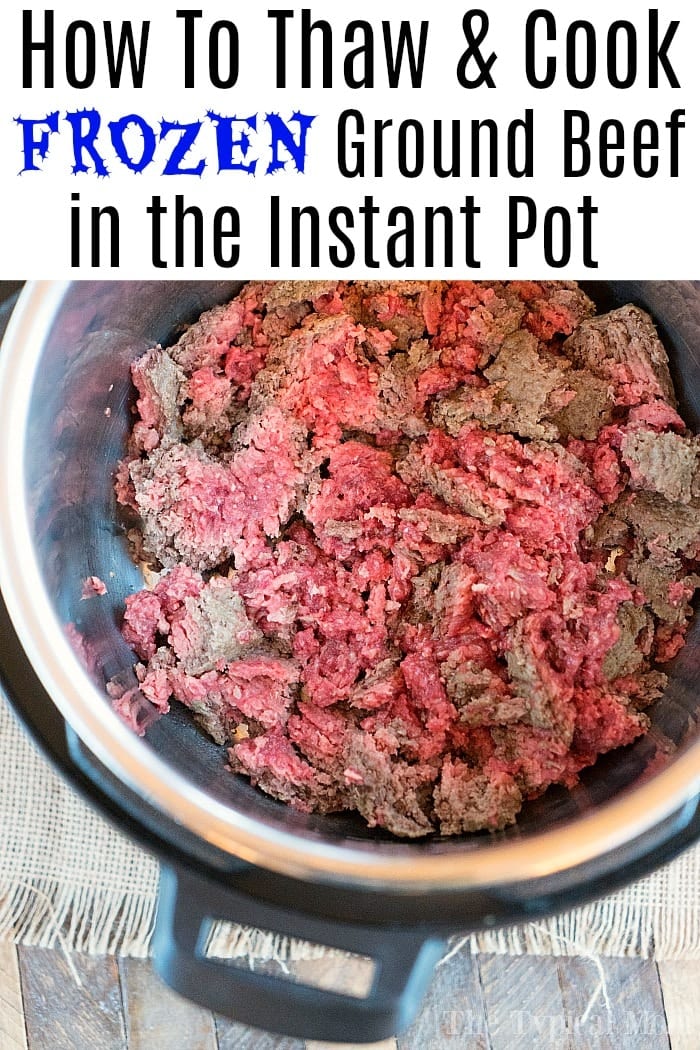 Instant Pot ground beef recipes
Porcupine meatballs in Instant Pot are super yummy and cheap too.
We made this Instant Pot hamburger and rice meal, dirty rice if you want to call it that. Was a hit with ground sausage too.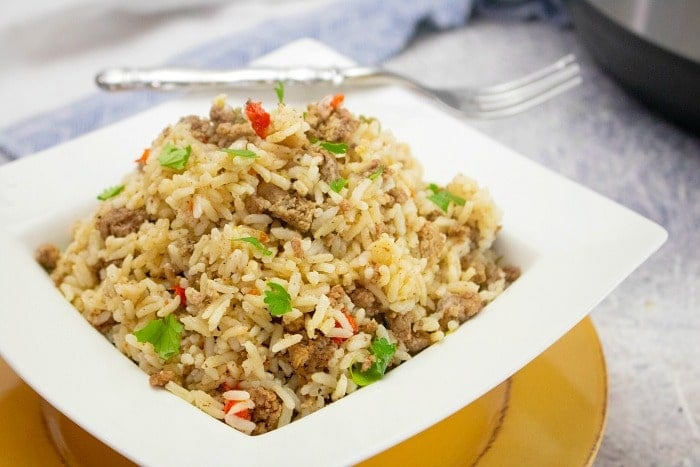 Flavorful Instant Pot taco meat takes beef in the Instant Pot to the next level.
We love our pressure cooker stroganoff recipe here. All you need is a bit of salt and pepper for seasoning.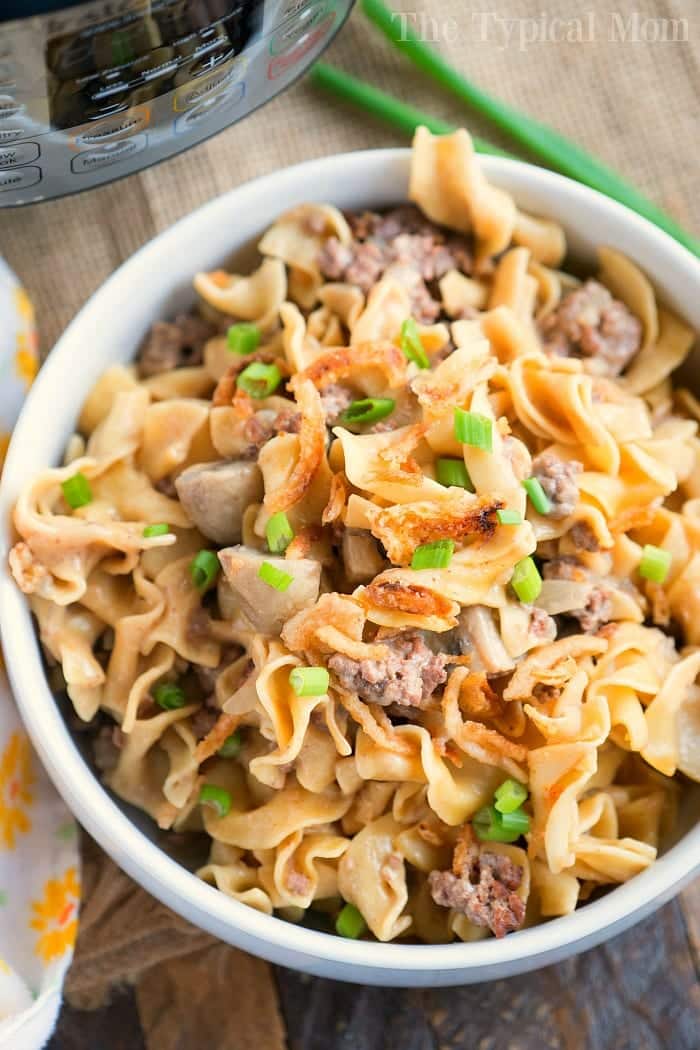 Instant Pot hamburger recipes
Almost all of these can be "spiced up" with half spicy ground sausage and half hamburger meat too. That is how we add a ton of flavor easily.
Instant Pot stuffed pepper casserole is easier than how you ate these as a child.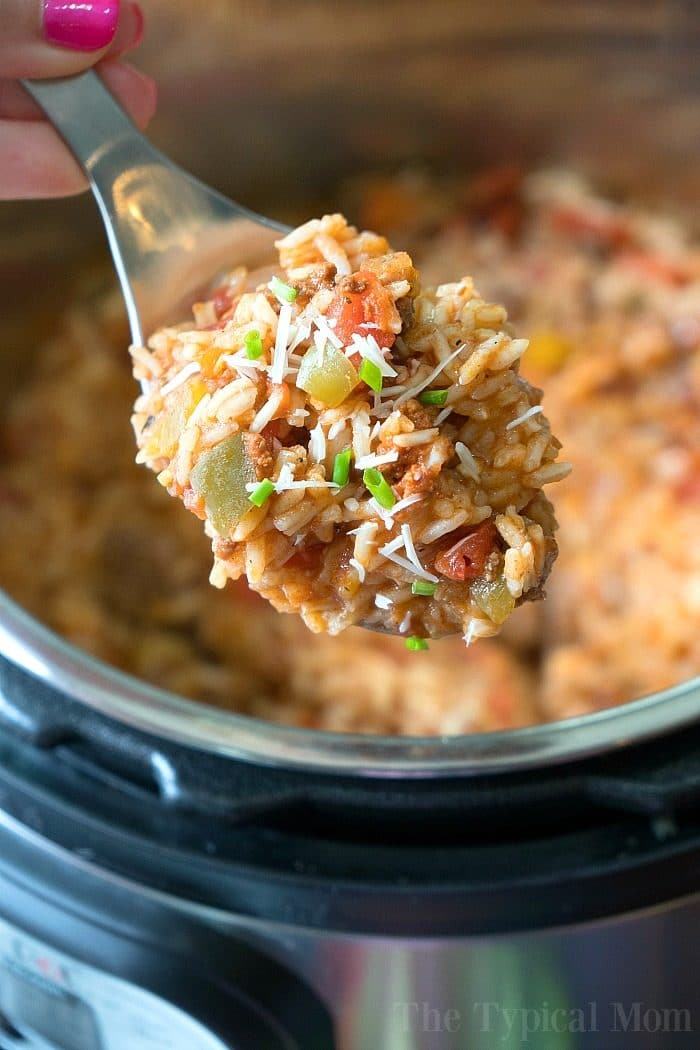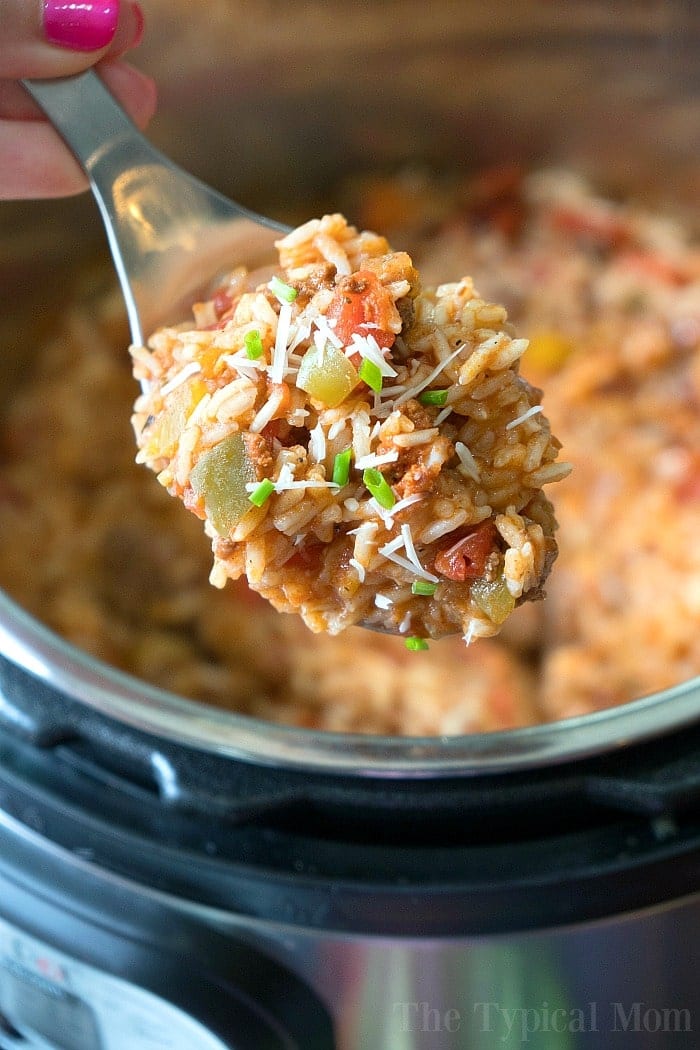 Pressure Cooker Hamburger Recipes
Easy Instant Pot lasagna is fun if you want a traditional Italian dish but a lot less work. Skip those floppy hard to handle noodles and use small shells or any other shape you want.
It has all the flavor and ingredients but NO Layering or boiling required beforehand.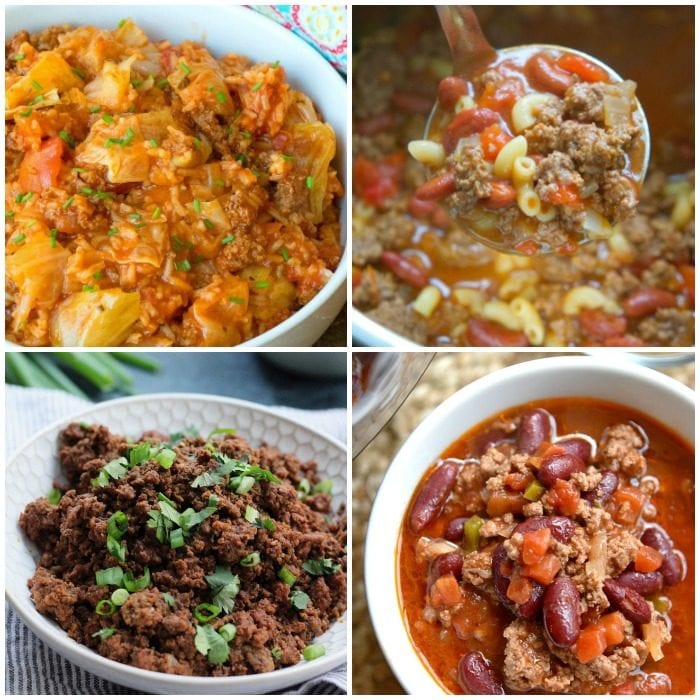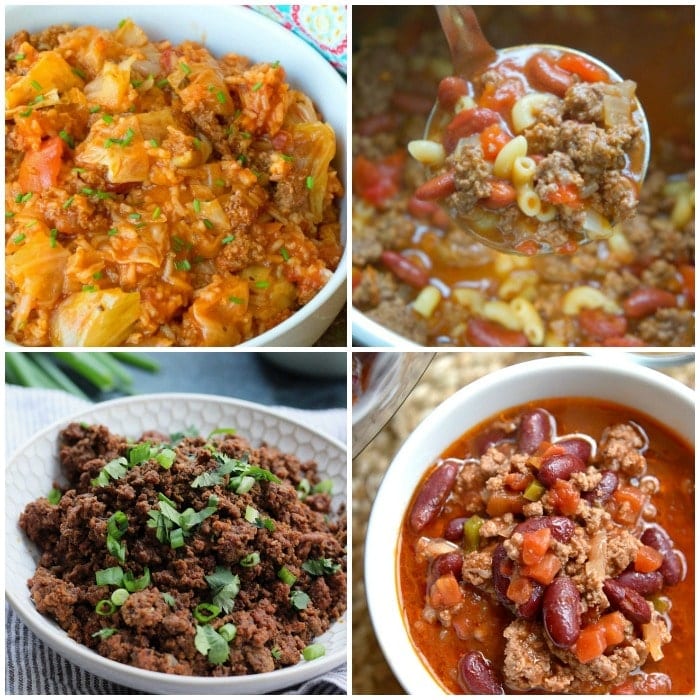 If you've never made stuffed peppers before they are really tasty. I have the recipe below, as well as one for stuffed pepper casserole above.
They are both yummy but the casserole is a bit easier to make if you're looking for super simple.
I recommend using a wooden spoon when sauteeing your meat to avoid scratching the pot.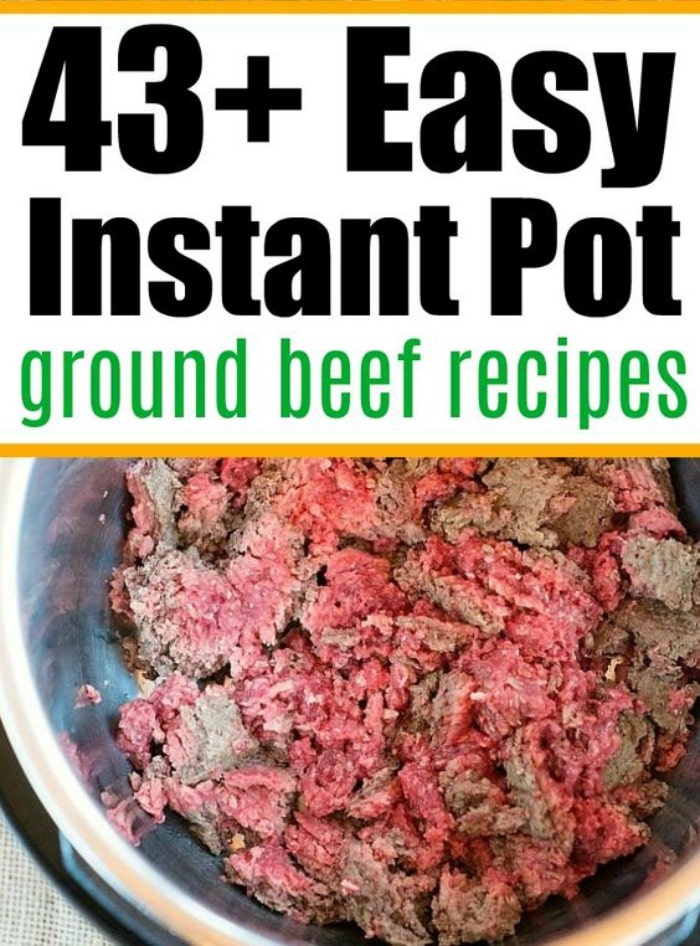 Ground beef is so very versatile and really inexpensive too. There are a multitude of ways to use it and many are quite healthy if you buy 90/10 and drain the grease.
I have found that using ground turkey works just as well most of the time. It just has a different texture.
I used it to make this Instant Pot Mexican pizza though and it was a huge hit at our house using my springform pan.
I recommend you getting 1 because I use it to make dinners and desserts all the time.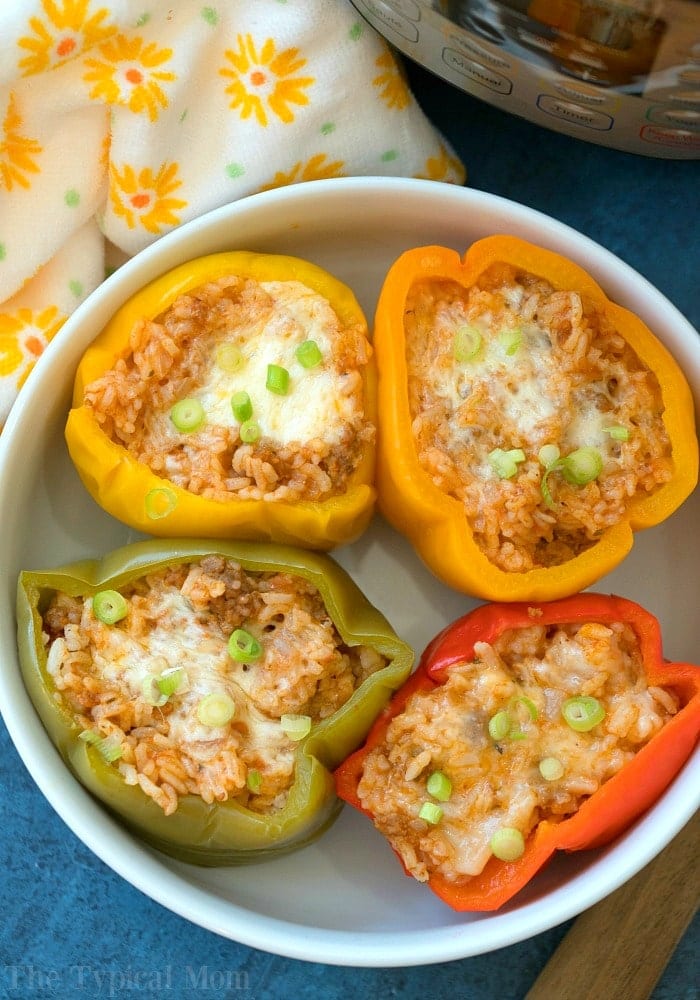 Easy Instant Pot stuffed peppers are just like you remember in your childhood but much faster cook times. NO need to blanch peppers beforehand, the pot does all the work for you y'all.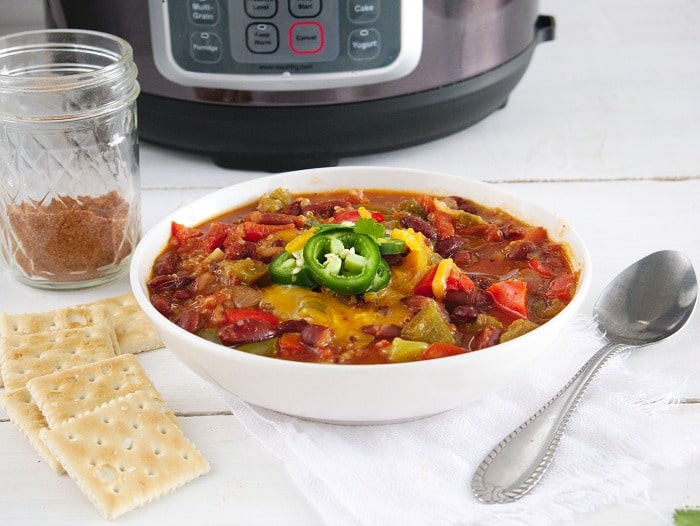 I mean, you can't go wrong with adding cheese to really any of these creations.
Stirred in at the end and/or sprinkled on top and gently place lid back on so it melts, both turn everything amazing.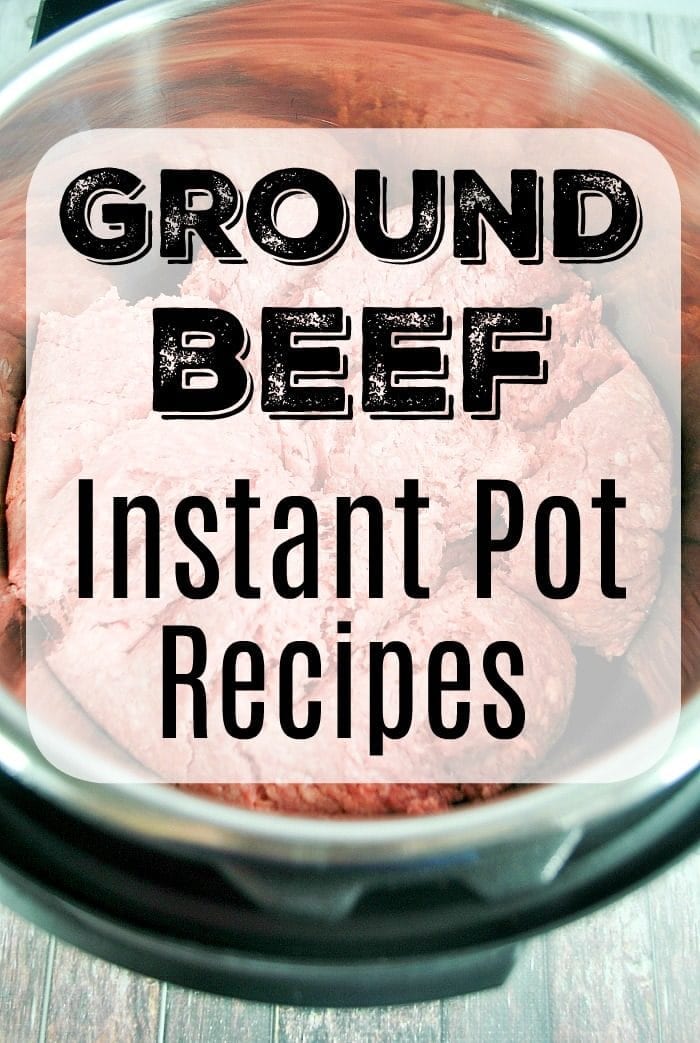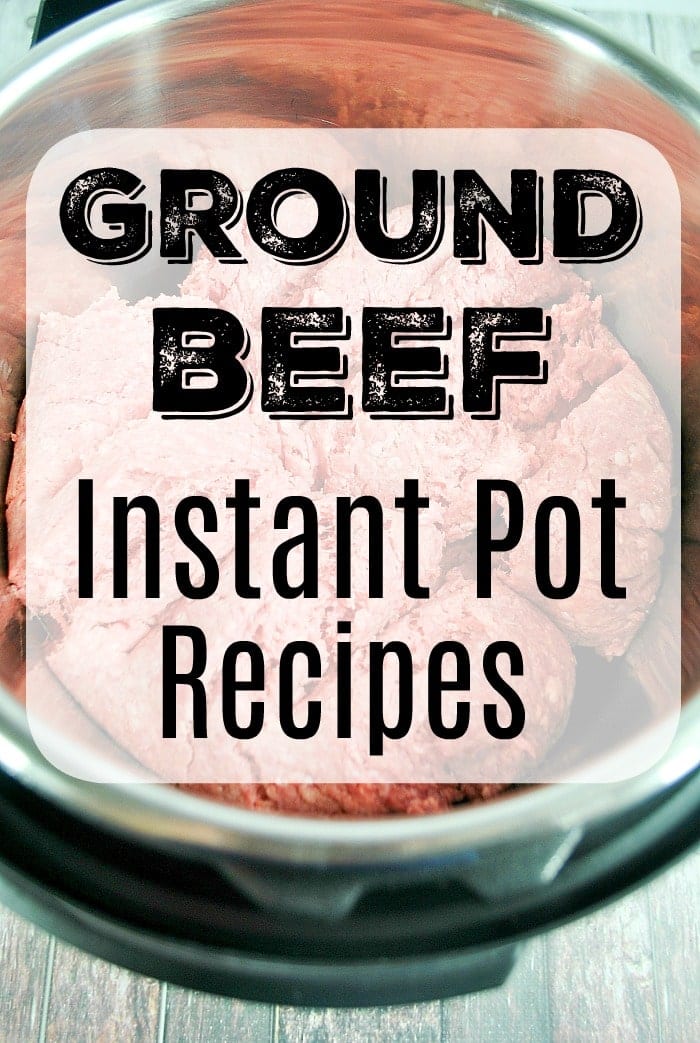 And of course we have a lot more Instant Pot hamburger recipes for you here too! If we missed one of your favorites leave us a note in the comments below so we can try it.
Try Instant Pot sloppy joes on small slider buns for fun.
If you are new to using a pressure cooker I would recommend starting with my easy spaghetti recipe.
It is fast, not hard to follow, and only needs a few inexpensive ingredients. It is pretty much a no fail recipe that is one of my most popular one.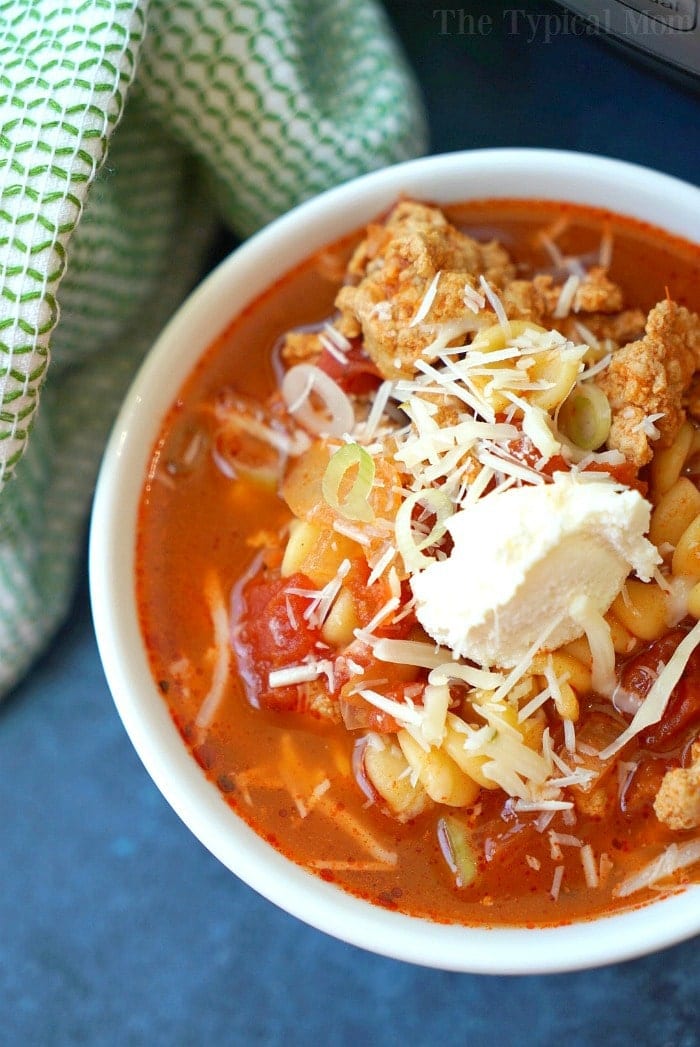 If you want to try an easy dessert I would recommend our Instant Pot rice pudding. It's been a huge hit amongst everyone who visits The Typical Mom looking for Instant Pot recipes.
Ninja Foodi Hamburger Recipes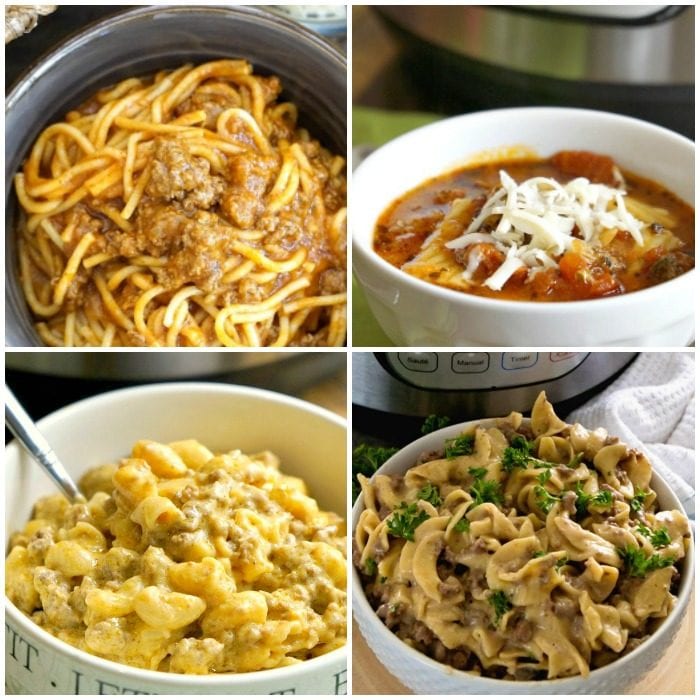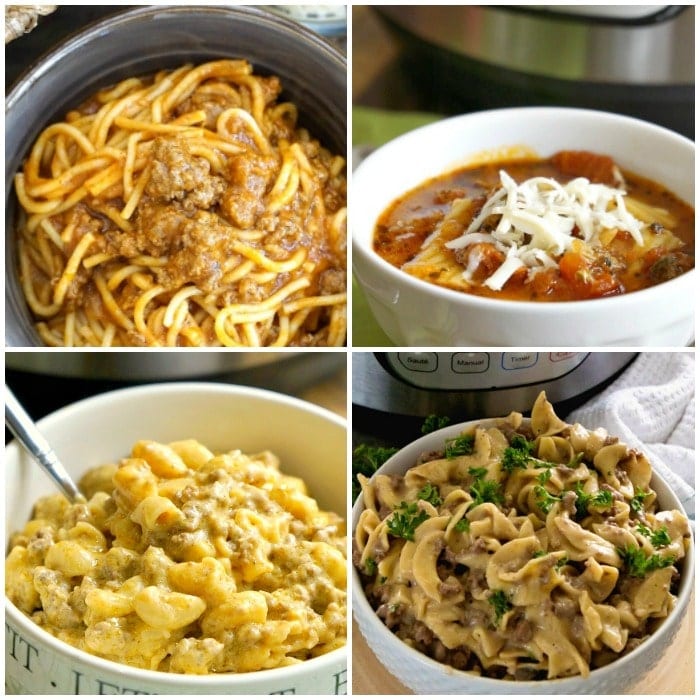 I rarely if ever use the slow cooker function but if you have and love a recipe using it please let me know. I'd love to add that to our list too.
For more easy recipes, tips and free printables please LIKE The Typical Mom on Facebook and follow me on Pinterest!