Over 63 super easy crockpot recipes to fill up your meal planning for the month and try a new weeknight dinner. From slow cooker casseroles to dinner soups and desserts, they're my favorite ones all wrapped up in one handy guide.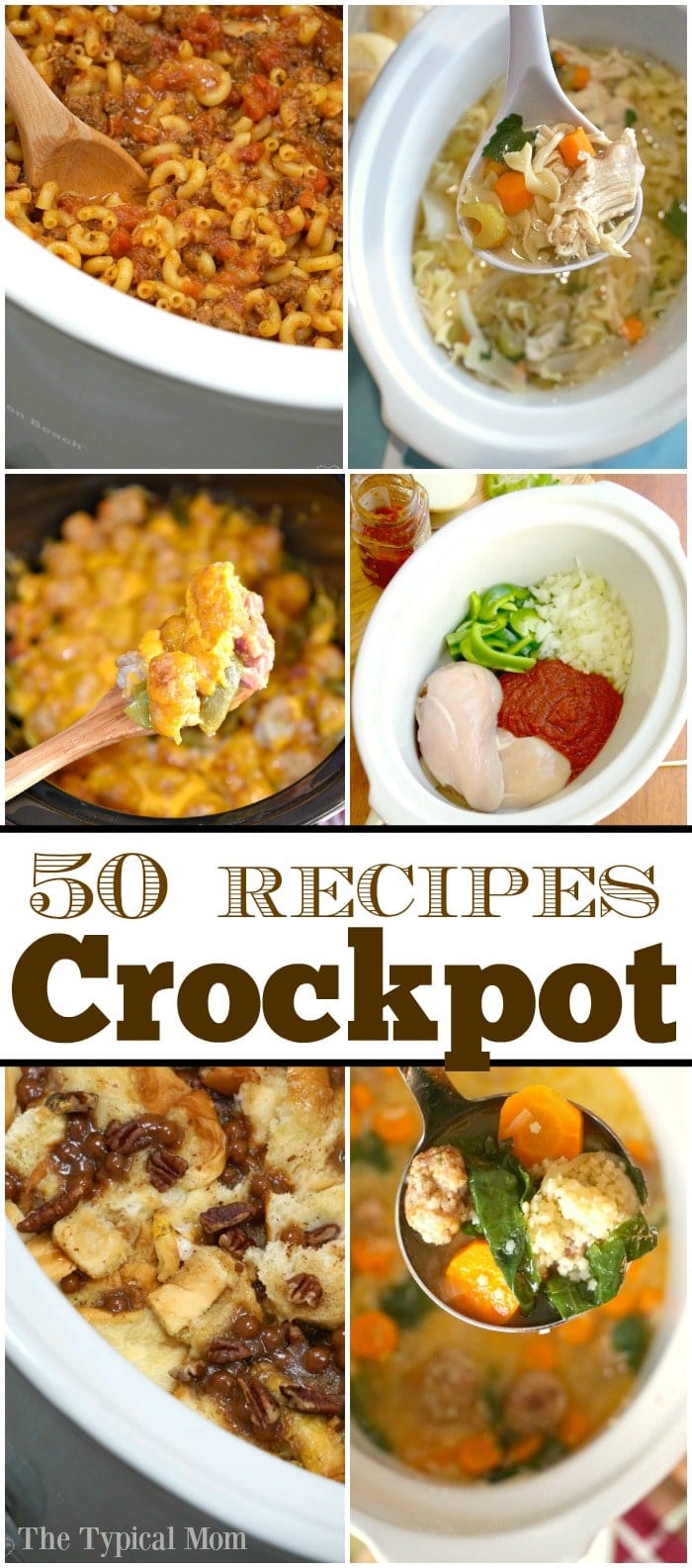 We are a busy family of 5, both work full time, but still like to eat dinner as a family so easy crockpot recipes are key to how we're able to do it all. Throw it all in before you leave in the morning and BAM your slow cooker meals are ready when you're back from the busy day. (originally published 1/17, affiliate links present)
Easy Crockpot Recipe
With these easy slow cooker recipes you don't have to be a professional home cook to make your family think you are. 😉 From frozen chicken, to pork chops and taco meat in slow cooker you can make it all y'all.
We're all busy right??!! If I can cook chicken in one and easy Crockpot side dishes in another there really isn't any prep at all. Then dinner is ready.
FIRST – You should sign up for my free newsletter so you get new posts emailed to you twice a week and never miss out on anything! Let's talk a little bit about slow cooking shall we?? First off I have a few different varieties and I love them all. Each one has an occasion to be used like….
This is my favorite 6 quart programmable one with a locking lid so it's great for bringing to a potluck too.
If you just want to serve a few appetizers you should get this one that sit side by side one another.
I prefer not to use liners, but rather just spray olive oil inside before adding my food for easier cleanups.
Let me give you a peek of my pretty thang I bought recently. It goes with my kitchen so I can just leave it out on the countertop all the time. 😉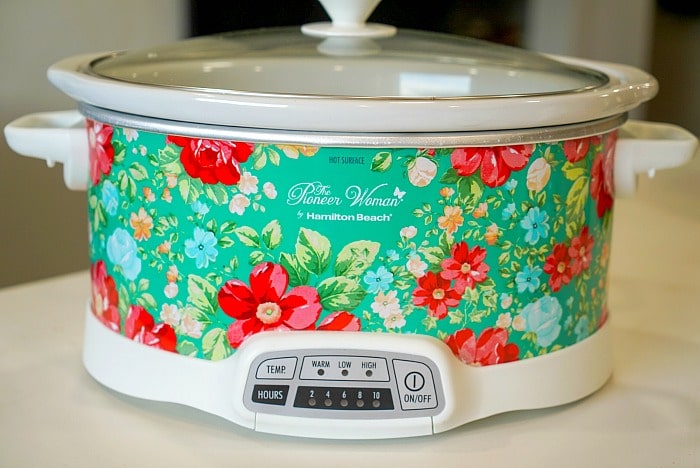 Easy Slow Cooker Recipes
From appetizers like Crockpot smokies, to soups, desserts, to main dishes, I am constantly creating new Crockpot dinner ideas that all of us will enjoy.
Like our slow cooker beef tips and shredded slow cooker beef barbacoa recipes are amazing. Love thick gravy? Try slow cooker roast beef and gravy over mashed potatoes or with Crockpot cornbread.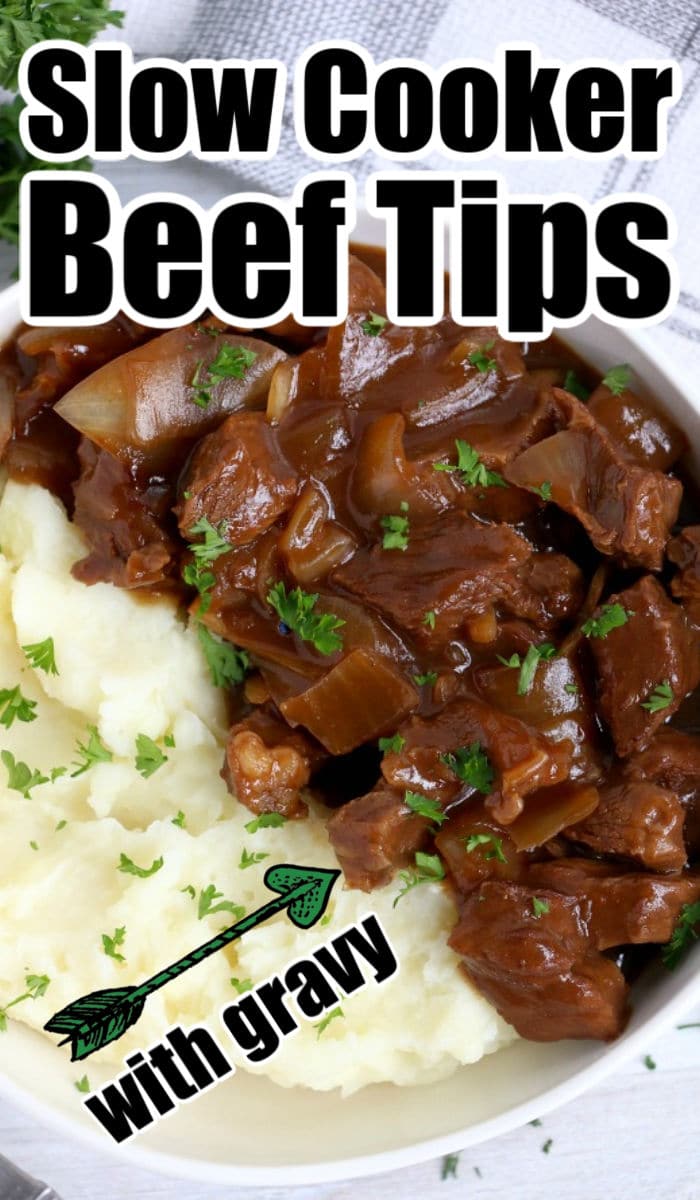 Crockpot Chicken Recipes
Of course when I do I love sharing them with all of you to help you out as well. If you too are looking for a few easy crockpot recipes you've come to the right place. From how to cook a whole head of cabbage in slow cooker which is a healthy side dish to proteins, here are a few of our favorites!
I'm not ashamed to admit I'm a bit obsessed with my slow cooker! My mom always used to make a version of this Goulash in the Crock-pot meal back in the day and I just had to do it with my kids when I had them.
For a finger food dinner our Slow Cooker Riblets are super fun with whatever sauce you love. Barbecue and teriyaki is killer.
And since I am forgetful, a lot, I have instructions for things right out of the freezer. Slow cooker frozen cube steak is just one, more to follow below.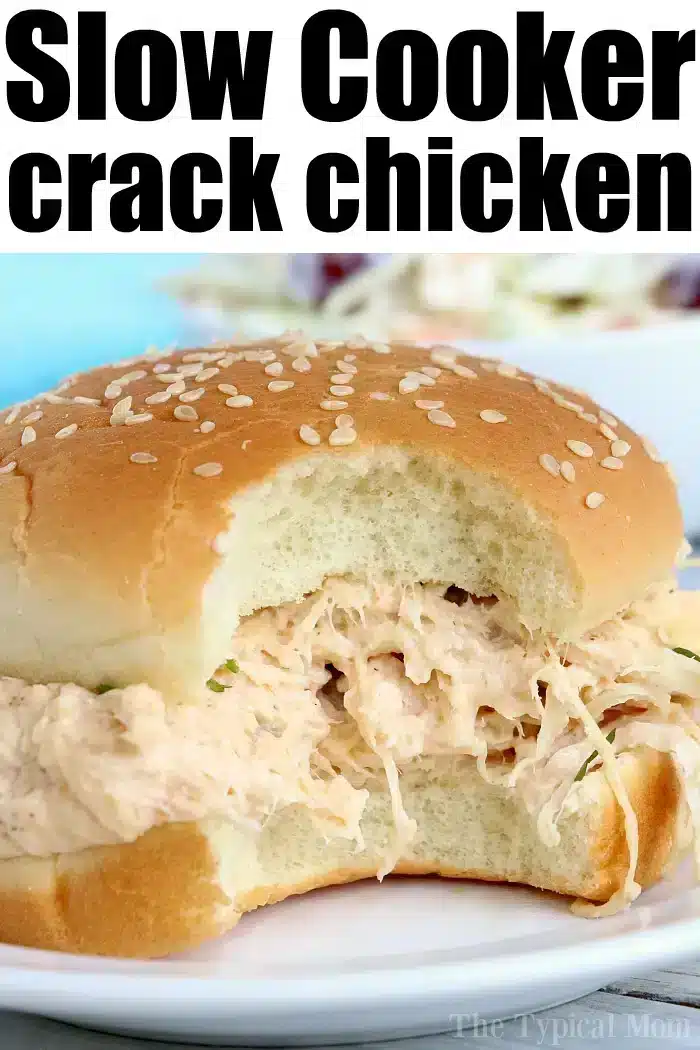 Slow Cooker Dinner Recipes
Sometimes all you have time to do is a little bit of prep in the morning to create a melt in your mouth roast or flavorful shredded beef or chicken for dinner. The easiest is just meat and sauce, that is it. The most simple would be our slow cooker chicken tenderloins here.
If you meal plan, having a bunch of recipes can be helpful. Write down your favorites on recipe cards or bookmark this page.
Here's a printable for Crock Pot cooking times that will help you convert from high to low depending on how much time you have.
We have a list of easy cheap crockpot meals to choose from here too. Some are vegetarian like slow cooker cabbage and others are high in protein.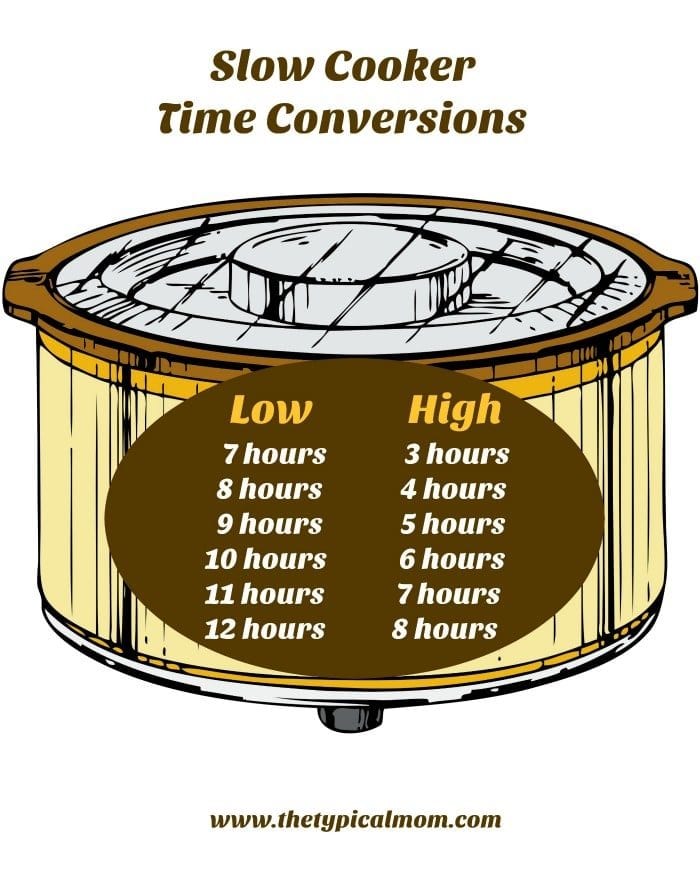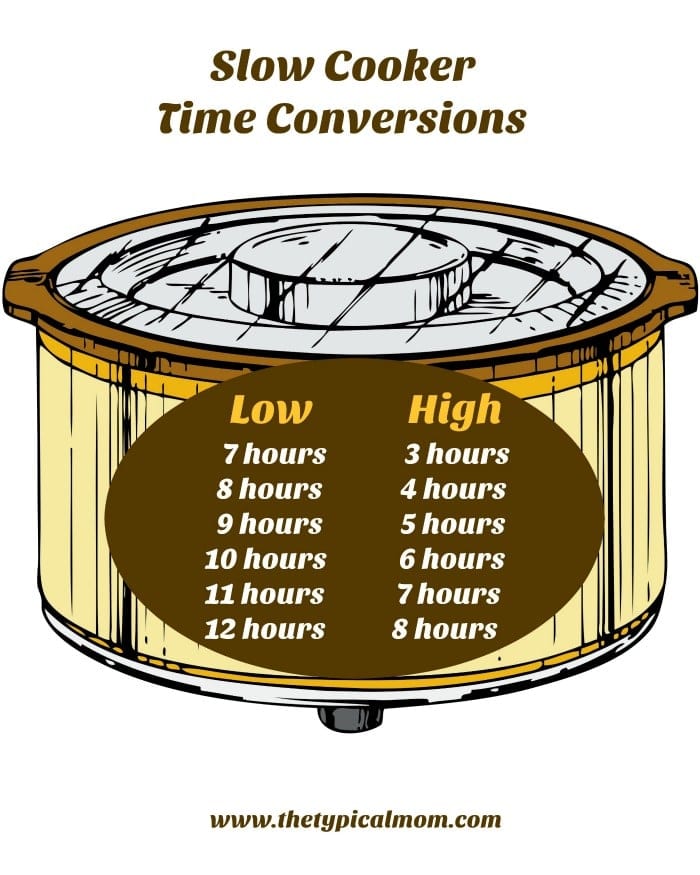 Dump and Go Slow Cooker Recipes
One that is a perfect size for dips and a small casserole, a large version if I know company is coming over, and one that is perfect for feeding our family of 5. These are my favorite styles I recommend everyone has in their cupboards.
I can say I have never used crockpot liners, but some people swear by them to eliminate some of the mess/scrubbing.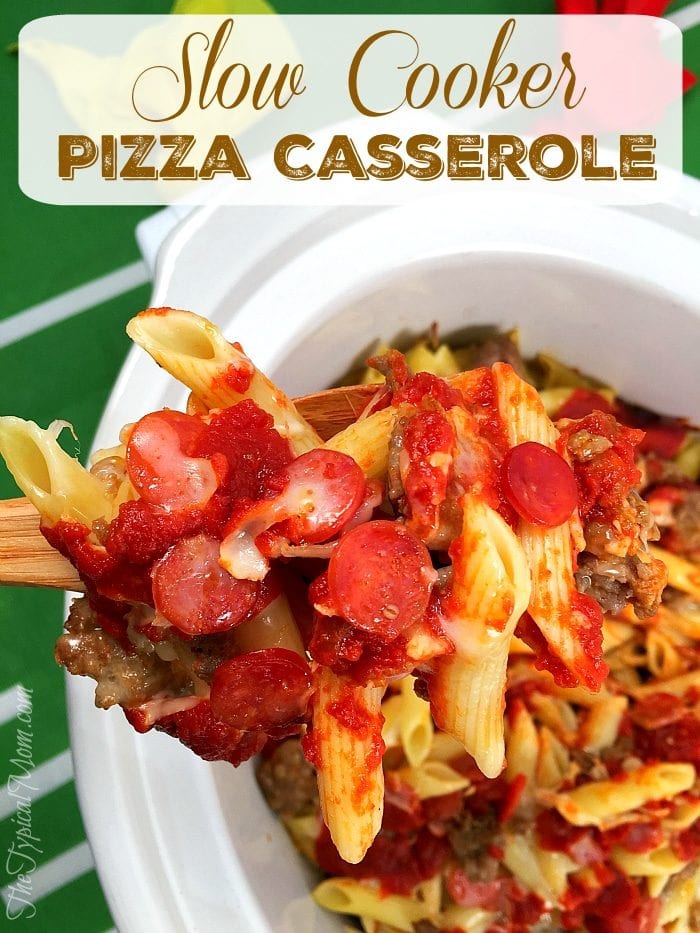 Here are some of our favorites with links to a total of over 50 different crockpot recipes for you to try and enjoy. Starting with easy easy like out 2 ingredient Slow Cooker BBQ chicken thighs and on to show you how to cook pasta in slow cooker too we have it all.
Easy Crock pot Meals
Want a protein packed meal with veggies all cooked together? Try this Crockpot jerk chicken one pot meal that everyone loves. Poultry does so well low and slow. It just falls apart whether it is frozen or thawed and the timing really doesn't change when making Slow Cooker Rotel Tacos or others below…
Here are a few easy slow cooker turkey recipes you can choose from for the holidays..or year round.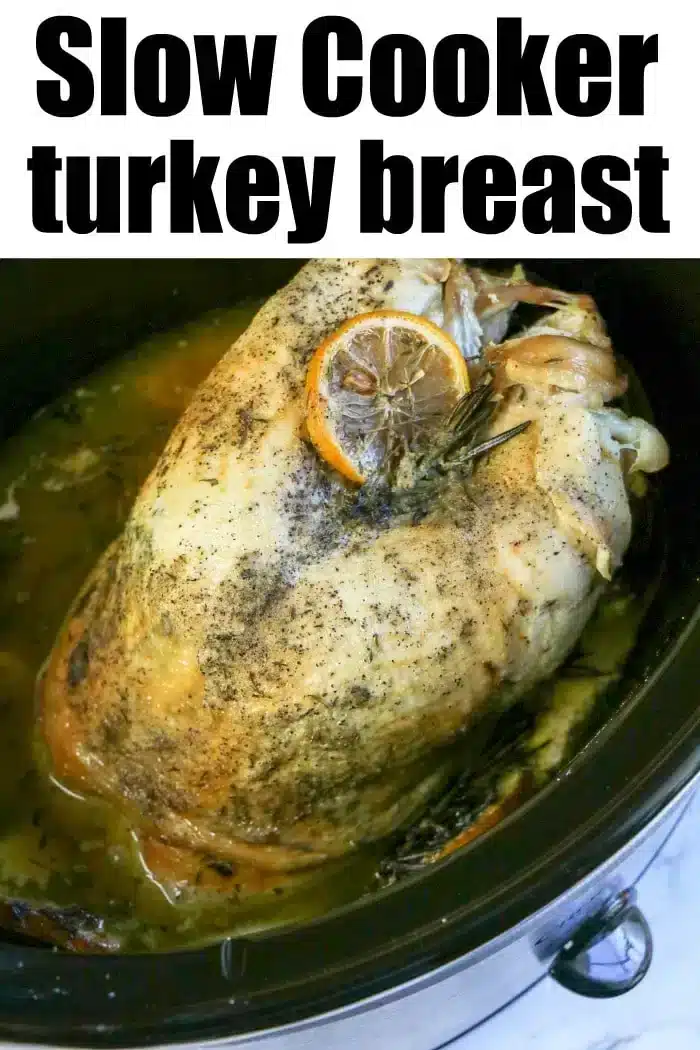 Easy Slow Cooker Meals
You can start the day with your every day ingredients, but made in this pot. If you haven't tried Crockpot scrambled eggs it's a great one for a large crowd, especially during the holidays.
Our creamy Crockpot ham and potato soup is amazing. If you want a cheap and healthy chicken option, this pepperoncini chicken in your pot is fabulous.
Now if you're forgetful, you can still cook this frozen whole chicken in Crockpot and still save dinner. I've done it lots of times. It surprisingly comes out super tender like frozen chicken thighs Crock Pot.
Simple Crockpot chicken noodle soup is always a winner for dinner. Like healthy? We have a roundup of Crockpot cabbage recipes to choose from too.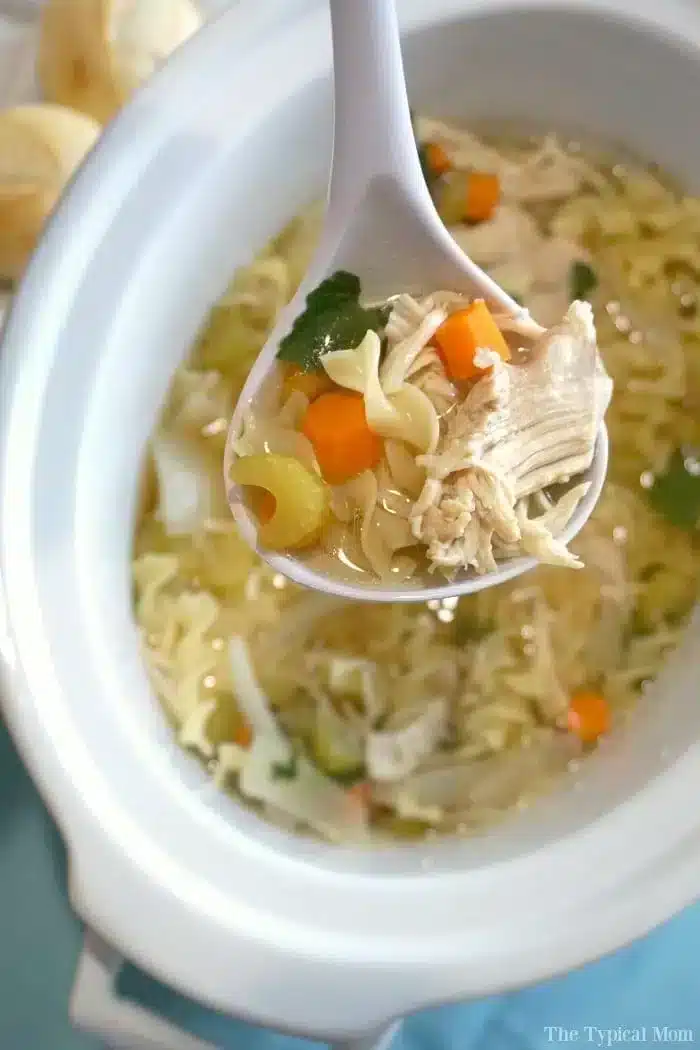 Easy Family Slow Cooker Meals
If you're looking for really cheap crockpot meals we have a bunch! Crockpot recipes using hamburger tend to be a bit less expensive. To really cut down on costs choose a meat with a bit higher fat content, that will drive the price down.
With our Slow Cooker Lentil Stew Recipe you can add kielbasa sausage, chicken or leave plant based as a dinner idea. But for beef you can make a large cut tender like our Crockpot Brisket Recipe.
Since you'll have to precook your ground beef anyway you can drain the fat so it won't matter. If you want it lower in fat put it into a strainer and spray hot water on your meat to rinse more fat off it it too.
You can use precooked meat to make cooking faster too like our Crockpot tuna noodle casserole recipe.
Then if you want a good ol' fashioned meal you should try our slow cooker cube steak or slow cooker beef stew with onion soup mix.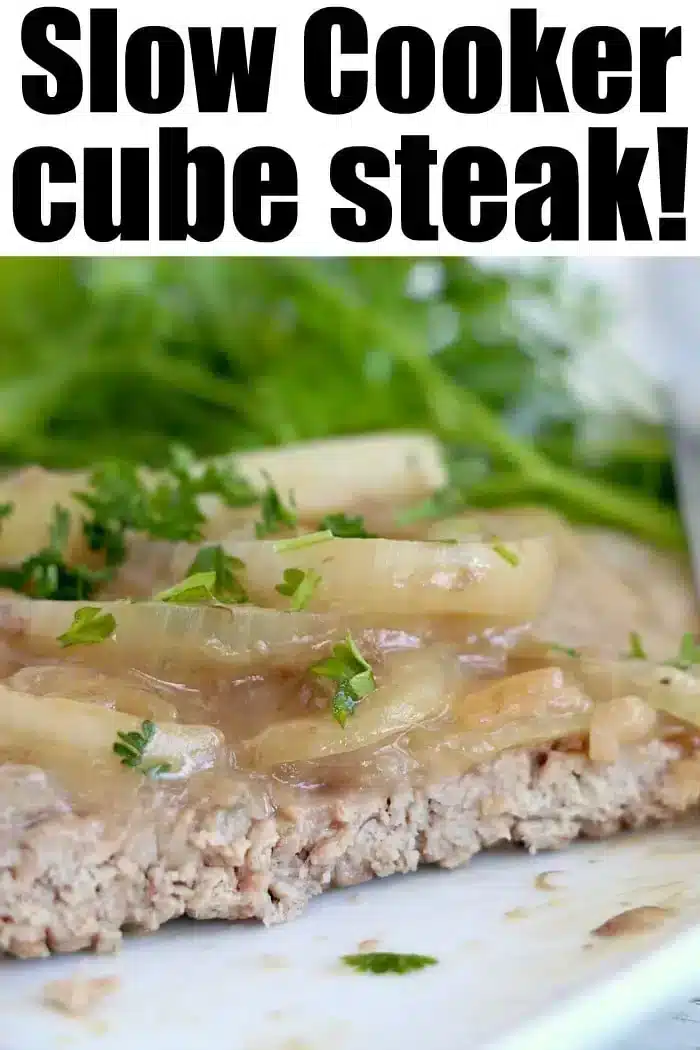 Crockpot Recipes for Two
If you want to make a smaller batch of any of these just cut in half. I recommend using a smaller 4 qt. pot for less food. Our carne asada Crock Pot recipe is full of flavor, low carb, protein packed and great shredded or chopped inside of tacos. Throw in 2 Crockpot chicken leg quarters and that's a cheap meal.
If you want to use pork I would give our slow cooker pork chops and gravy a whirl. Want something without a heavy sauce to it? Use powdered flavoring mixes like our slow cooker ranch pork chops which packs a ton of flavor.
Forgetful like me?? I bet you have had your moments. That is when this Crockpot chicken frozen breasts recipe comes in handy. We made it like chicken caprese but you could use all sorts of sauces with it to get tender.
Side Dishes Slow Cooker
I mean anything goes with our no yeast slow cooker bread recipe. More like rolls but you'll love that one for sure. Want a veggie? Slow cooker collard greens or our cabbage and ham will remind you of your grams.
Want to see a few of my favorite things that I am totally obsessed with?? Take a peek and see how many you might already have…twinsies!
Looking for more easy family recipes and tips? LIKE The Typical Mom Facebook page?
Then sign up for my free newsletter, and follow me on Pinterest! 😉
***** If you LOVED this recipe give it 5 Stars below and let everyone know what you thought about it. 😉
Easy Crockpot Recipe
Easy Crockpot recipes of all kinds using ground beef like this slow cooker chili, chicken, ground beef or casseroles.
Instructions
Brown ground beef in a skillet with all seasonings. Pour into slow cooker (I do not drain). Pour in cans of beans, tomatoes, chiles and sauce, stir together.

Put on lid and set to low heat for 6 hours. Taste, adjust with salt and pepper and serve topped with cheese.
Nutrition Facts
Easy Crockpot Recipe
Amount Per Serving (2 oz)
Calories 164
Calories from Fat 108
% Daily Value*
Fat 12g18%
Cholesterol 40mg13%
Sodium 438mg19%
Potassium 353mg10%
Carbohydrates 4g1%
Protein 11g22%
Vitamin A 206IU4%
Vitamin C 8mg10%
Calcium 36mg4%
Iron 2mg11%
* Percent Daily Values are based on a 2000 calorie diet.
Slow Cooker Appetizer Recipes
Ok so I make slow cooker bbq meatballs for an app and am guilty of serving for dinner in slider buns or over the top of rice in slow cooker too!
You can cook to tender these frozen pork chops in Crock Pot too if that is all you had. In a second one throw in some green beans with ham and potatoes cooked together with or without the meat in there.
Have you ever wondered if you cook cook Crockpot ground beef or slow cooker eggs in this thing? You can!! It's kinda' great on a busy day when you're doing work around the house. A few stirs throughout and done.
Having people over for brunch? Make our Crockpot funeral potatoes or slow cooker buffalo chicken dip for the win.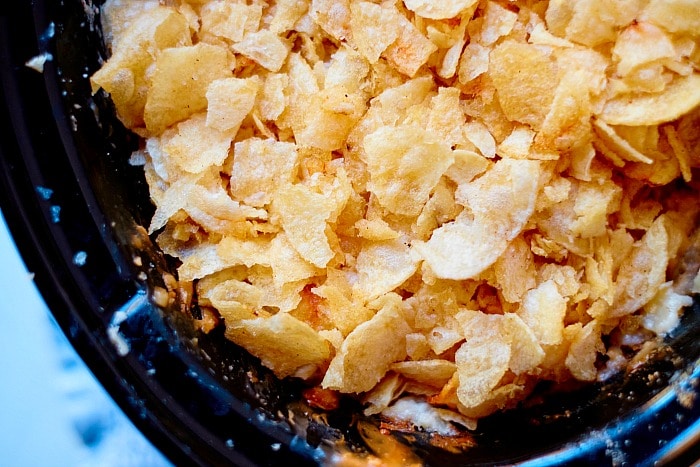 Crockpot Meals Chicken
Cooking for the holidays? Forgetful? You can still save the day with frozen chicken or making frozen pork loin in Crock Pot to tender in no time. Our slow cooker green bean casserole recipe works so well.
If you want spicy I would go with our slow cooker Mexican shredded chicken. It can be made spicy or mild served as tacos when you are ready.
And if you hate wasting food of any kind and wondering how to cook chicken livers we have a recipe for that too. Cooked a few different ways, low and slow is always a great way to do it.
To slow cook large thick pieces of meat or roasts this is by far the best method. It will break down the connective tissues making them fork tender, easy to cut and melt in your mouth. One of many focus on a specific cut, our sirloin tip roast slow cooker recipe here. You can even include vegetables together.
Try this EASY Crockpot potato soup with frozen hashbrowns some night. We have made Crockpot frozen chicken before too when batch cooking. It can be used for a number of other recipes.
If you haven't baked a slow cooker dessert yet they turn out quite well actually. You can throw together this Crockpot cobbler with frozen fruit in no time. Year round you can find the ingredients which is nice.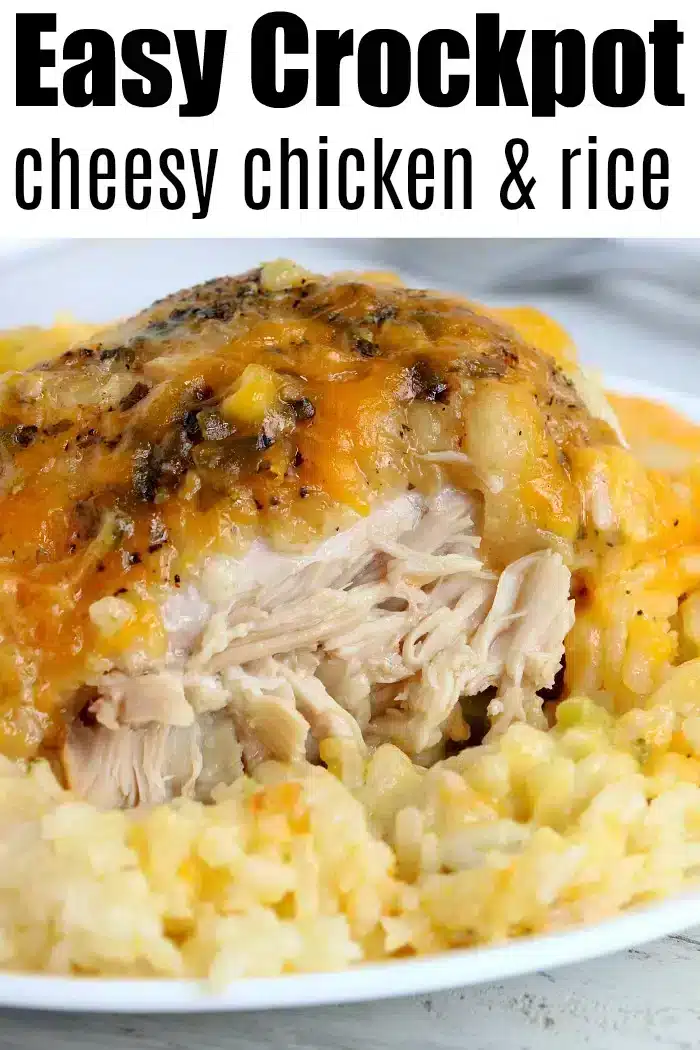 4 Ingredient Dump Meals
Many of these are easy few ingredient recipes like our slow cooker oatmeal that is simple to prep the night before.
One of the magical things about this pot is how it cooks beans from dry. I never ever would do it any other way (other than in a pressure cooker) because it is too labor intensive. But when making slow cooker black beans you just rinse, add, and let them get tender low and slow all day. That is it.
You can then use those beans in our slow cooker casserole with pasta and sauce. Add leftover meat or leave vegetarian. Our Crockpot recipes with tortellini can be made with just 2 ingredients, just frozen tortellini and sauce if you want.
Forgetful?? Me too. Here's how to cook frozen roast in slow cooker perfectly or this is how to cook Crockpot chuck roast that is fresh or frozen.
There are tons of different thick cuts that cook down well low and slow. Often times I will buy a smaller piece and make slow cooker picnic pork roast with teriyaki sauce for sliders.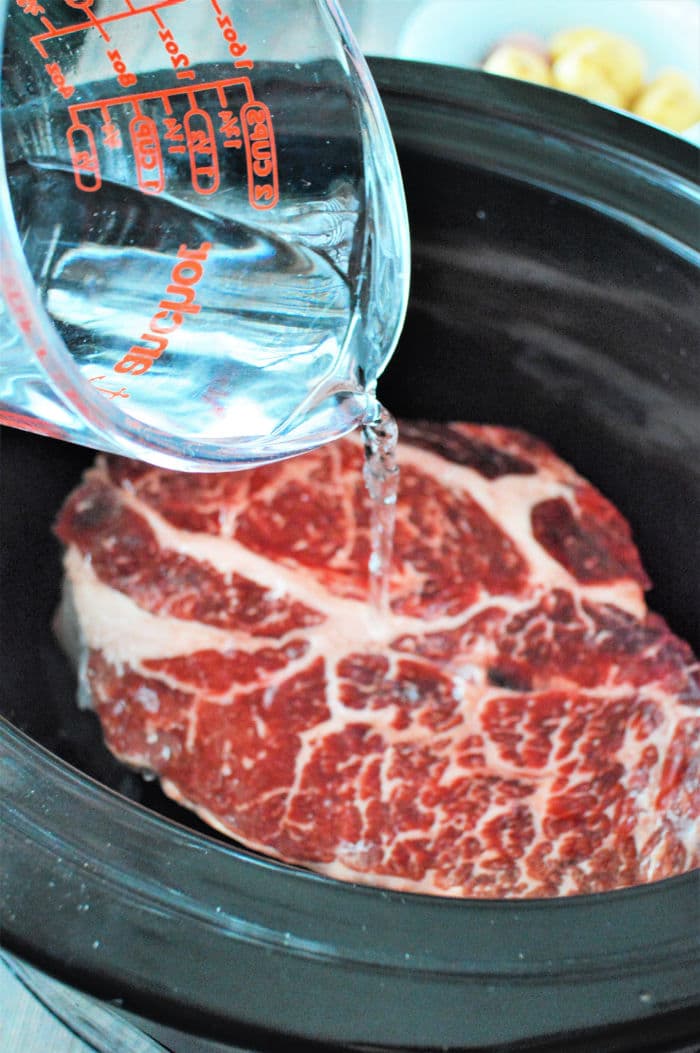 Frozen Meat in Crockpot
Can you cook straight out of the freezer this way?? Totally, we do it like all the time. A whole chicken is great and doesn't take any longer than if it were defrosted either!! Surprising but true. Want more ideas? This is how to cook frozen corned beef in Crock Pot too.
Want a super cheap and hearty meal? Try our easy white chicken chili Crockpot recipe or frozen meatballs in Crockpot some night. They aren't just for an appetizer. You can use spaghetti sauce and make subs for dinner. So inexpensive and yummy.
A healthy option you can just add some simple seasonings to is this slow cooker chicken thighs and potatoes one pot meal. For a Puerto Rican flare use the same meat to make Guisado de Pollo with a ton of spices too.
Using a chuck roast we love making beef manhattan. This one is fun served on top of garlic bread with a dollop of mashed potatoes too. SO good.
If you have even more ground beef or turkey to use up make a batch of slow cooker sloppy joes for dinner too. Another protein packed meal with beef is our London Broil for the Slow Cooker.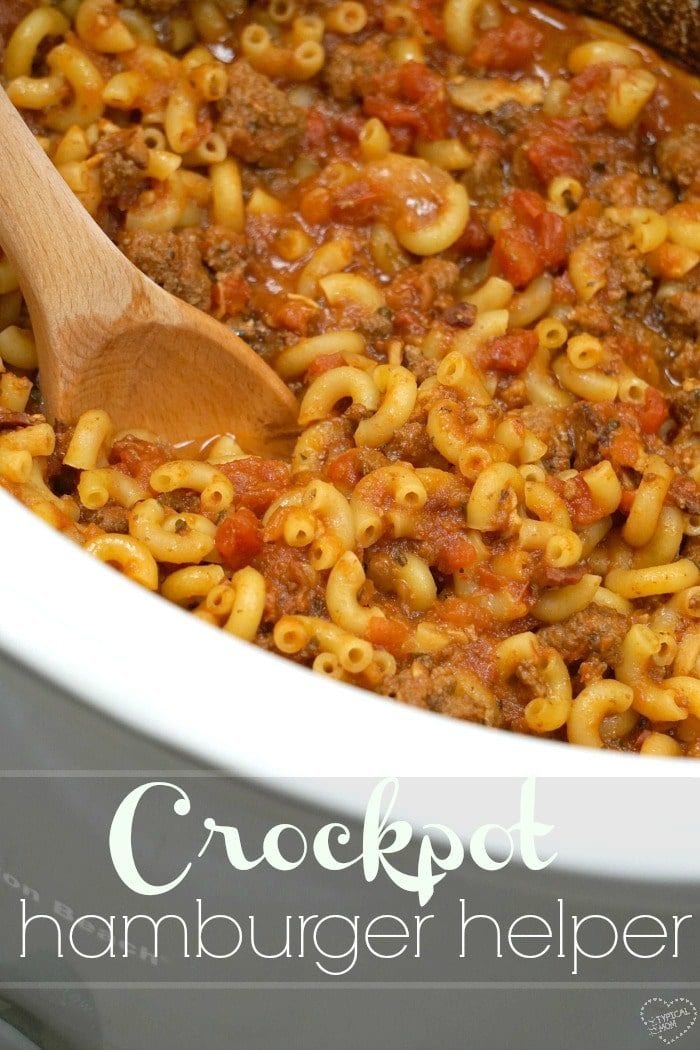 Crockpot Casseroles
Soup or Slow Cooker Chicken Casserole with Noodles doesn't have to be made when you're sick or it's snowing outside. Many times we make it year round because it's pure comfort food in a bowl. Pair it with a side of semi homemade pull apart bread and dinner is done in no time!
We love breakfast for dinner too. When I have leftover ham after the holidays I'll make Cheesy Hashbrown Potatoes Crockpot to enjoy. For lunch you can make a homemade slow cooker chicken alfredo too.
Time for brunch?? Use boneless skinless chicken thighs to make our chicken poblano, omg is it delicious. Serve with little bowls so everyone can get a bit of this, a bit of that and have a few bites of them all. Shred our Crockpot chicken with Italian dressing and serve with slider buns too.
Slow cooker corned beef brisket is amazing and you don't need to wait until St. Patrick's Day to make it!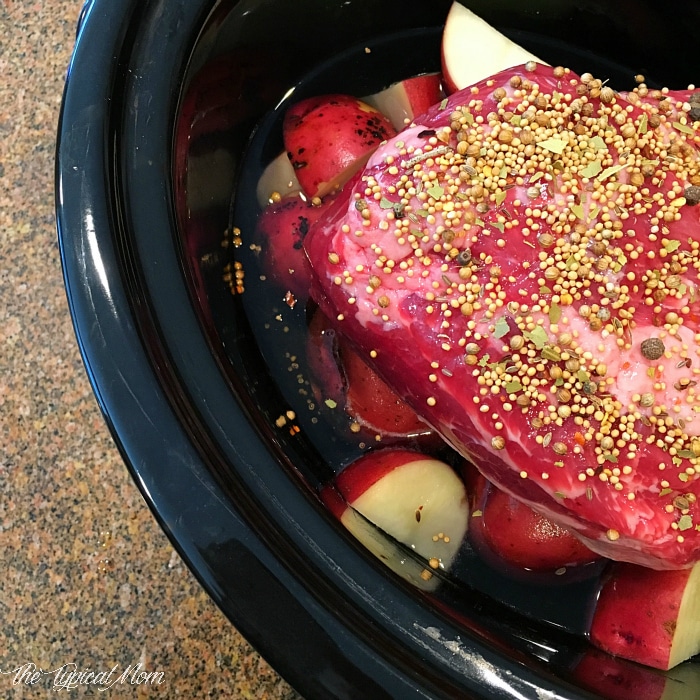 Easy Family Crockpot Meals
For a really healthy crockpot recipe try our pea soup below using dry split peas that can be found at the Dollar Store, literally. Using broth and some vegetables it will become a new family favorite. Throwing in some leftover ham is a great add in to our Haluski recipe and other dishes too.
You can make a great one pot meal with protein and your favorite side like our egg noodles and chicken dish. Add more broth to make it a soup or leave as a meal like this. You can do the same thing with Slow Cooker Lentils as a side or soup too.
If you didn't know you could cook fish or specifically, Crockpot salmon you totally can!Here are a few pictures of our favorite crock pot recipes that are soups, but there are so many other things you can make in your slow cooker including hearty dinners and desserts!
I've even made these fabulous buttery garlic slow cooker no yeast rolls as a side dish on a busy evening and they're so yummy. If you have two pots you can make the insides of your sliders by making shredded chicken cordon bleu sandwich ingredients in another.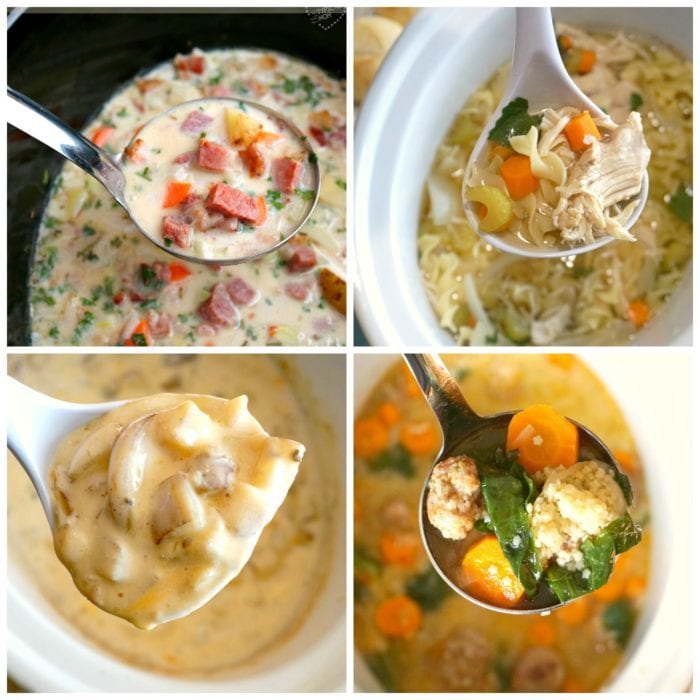 Slow Cooker Recipes with Vegetables
If you love cabbage you must try our Crockpot cabbage and sausage recipes loaded with potatoes too. A hearty meal that is way too good to only make it around St. Patrick's Day.
With our 3 ingredient pork roast slow cooker you can certainly throw in halved petite potatoes and chunks of carrots that have been peeled.
Easy Crock Pot Meals
For a really hometown dish try a roast with onion soup mix in Crockpot! Another comfort food we love is shepherds pie Crockpot style.
Crockpot hamburger casserole is amazing, as well as all our other crockpot hamburger recipes here. We buy a lot of this type of meat because it is high in protein but inexpensive at the same time. It is something even my picky youngest daughter will eat which is a win win.
Best Things to Make in a Crock Pot
Did you know you could even make snack mix in slow cooker? You totally can, Crockpot boiled peanuts are another fave. I honestly don't think I have tried anything for it to become a complete failure really.
You can make Velveeta sausage dip Rotel in your Crock too which is great if you're having people over. It keeps for hours on warm or off to use as a cheesy sauce for chips or to make nachos.
This easy slow cooker stew recipe is great to make year round with vegetables and tender meat. Make some for your pup too with our Crockpot dog food recipe.
Cooking beans in slow cooker is a game changer. I do still soak for a few hours, but you don't need to. One that turns out great is our mayocoba beans recipe.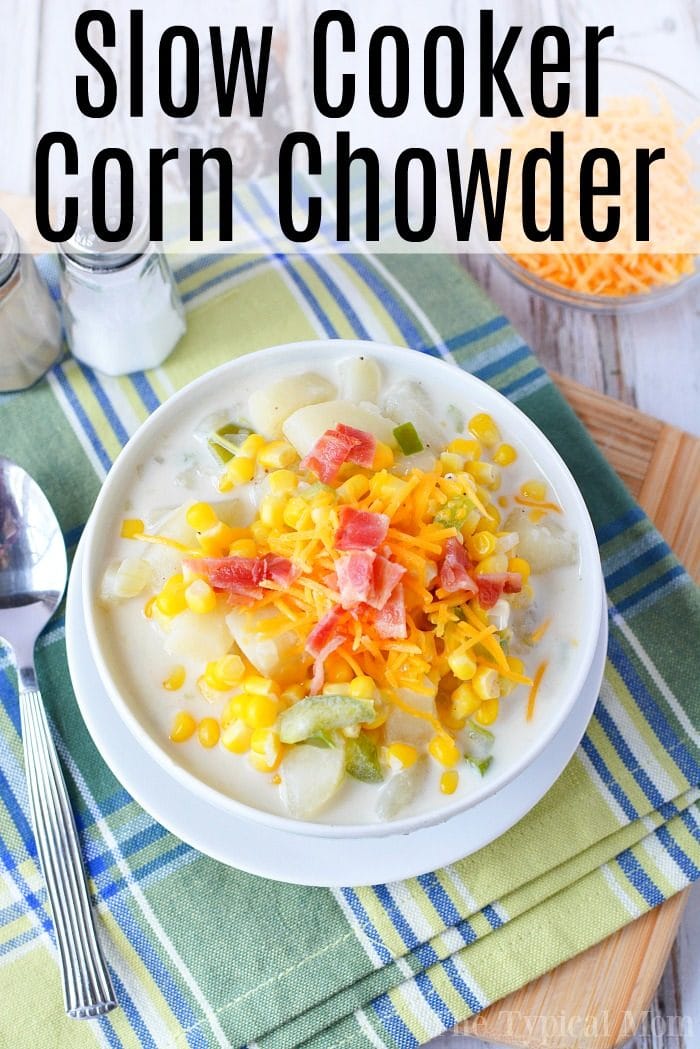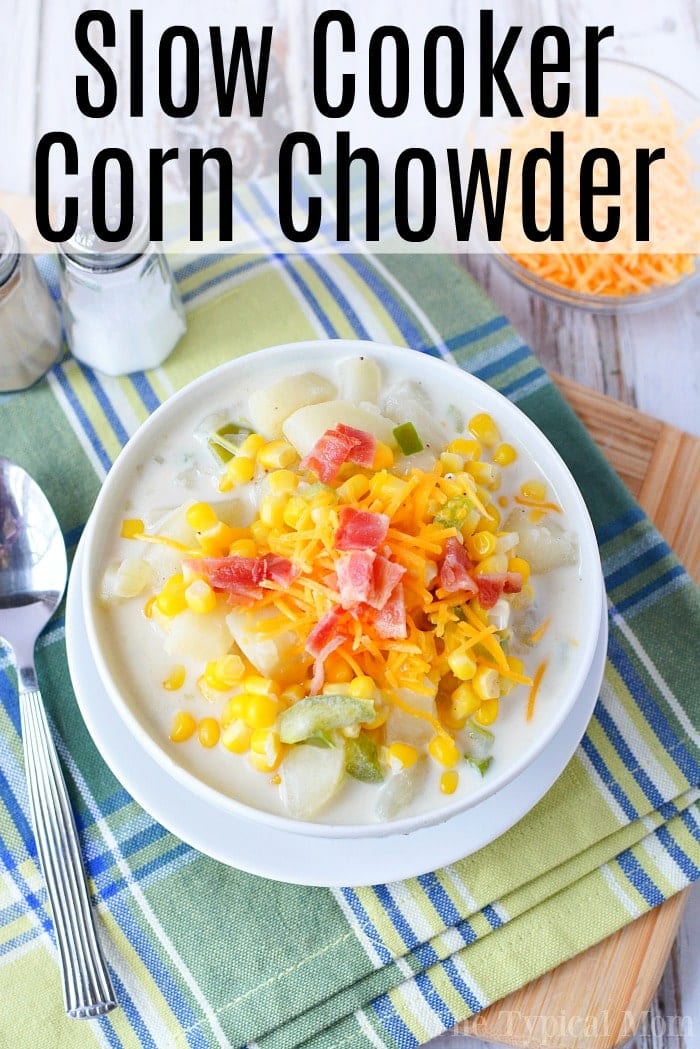 Dinners Slow Cooker
If you want to try foods from other countries you can do just that right at home. You can make enchiladas in this and our Puerto Rican beef stew is incredible. Love seafood? Try a batch of Crock Pot shrimp boil y'all.
You know you can make things that would normally be baked in the oven too right? Our chicken slow cooker enchiladas are a good example of this.
From comfort foods like our hamburger helper you see here, to healthy dishes like chicken fajitas and the easiest crockpot chicken cacciatore recipe you'll ever make there's always something new you can try!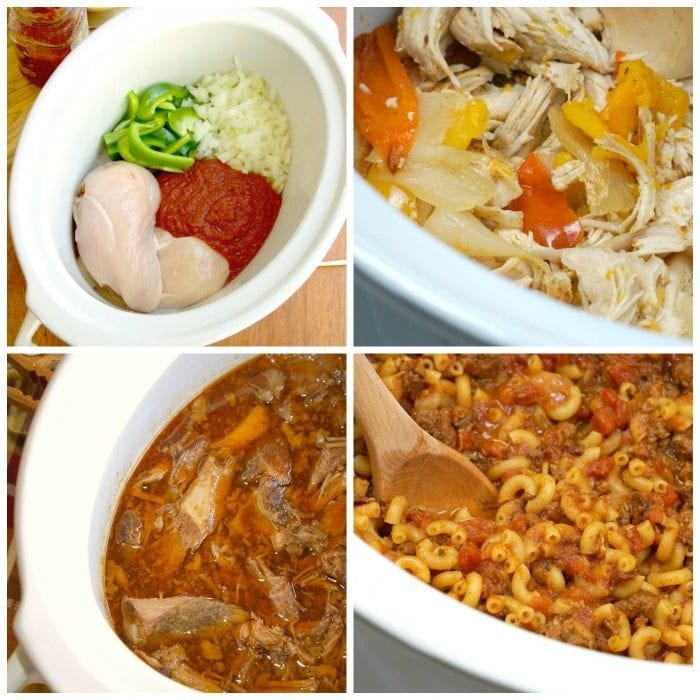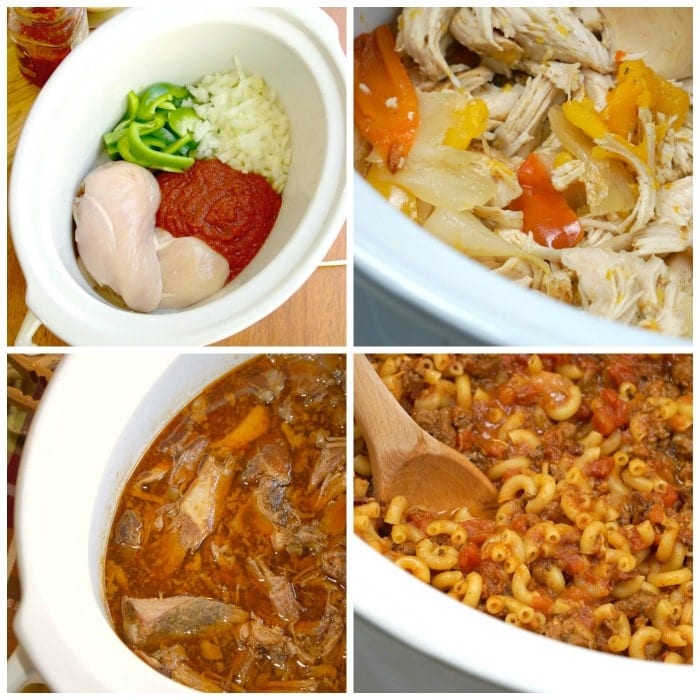 Dessert in Slow Cooker
If you're new to breakfast crockpot recipes we have a few including the potatoes below. Add sausage or ham and it's great for Christmas brunch too. But wait, you can make sweets in it too!! In the Fall we will make Crockpot Pumpkin Dump Cake but other flavors work well too with cake mix.
We share How to Make Caramel with Condensed Milk in our Crock too. Great served on top of all of these really.
The question when you add meat is, can you put raw meat in a slow cooker?
I do not do this with hamburger, but beef and chicken I do. In general it isn't a hard no no. You can cook raw meat in the slow cooker by putting in your meat with the liquid your recipe calls for, and set to high or low. Generally people start at high and after a few hours turn it down.
In 6-8 hours most meats will be cooked through and safe to eat. As always use a thermometer to ensure it's the right temp for safety reasons for Crockpot Salisbury Steak and others.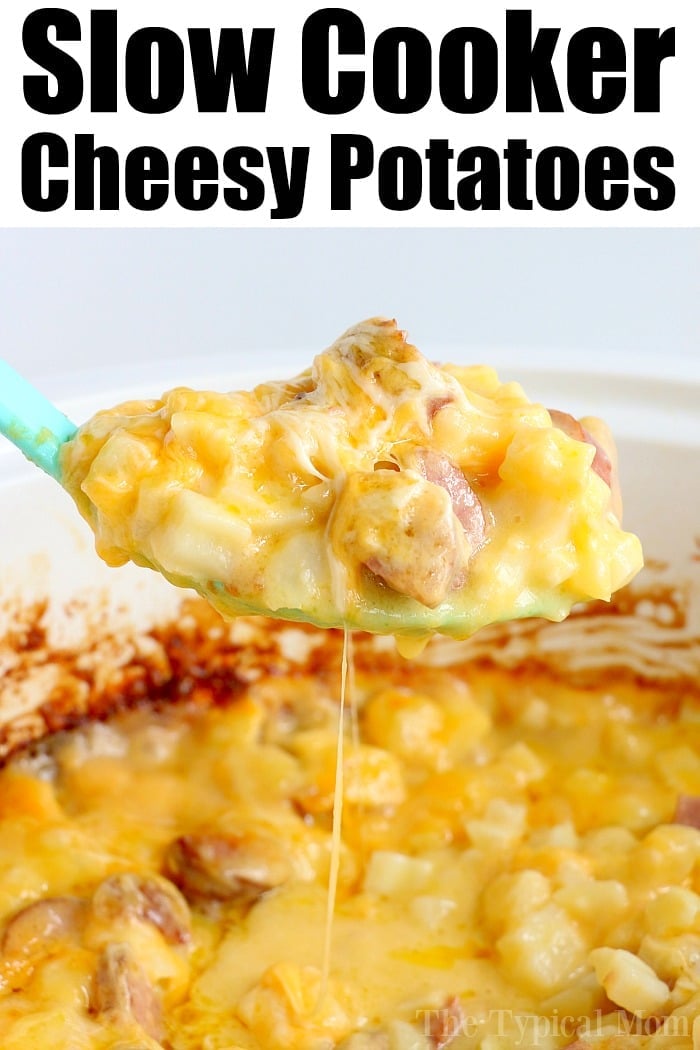 What can you cook in a slow cooker
As you can see it is just about everything! From chicken to beef, pork and even desserts there is nothing this oval pot can't do really. Yes I do have a lot of Instant Pot recipes to choose from too but occasionally I just want to go back to the basics.
You can cook comfort food and things like our tasty healthy Crockpot soup with little to no prep on your part. Many times you can dice everything the night before too.
If you've never made a crockpot dessert there are many on this site. We've made things like our crockpot apple dump cake and Crockpot peanut clusters that are amazing. Use pretzels and nuts instead to make this Crockpot chocolate candy treat.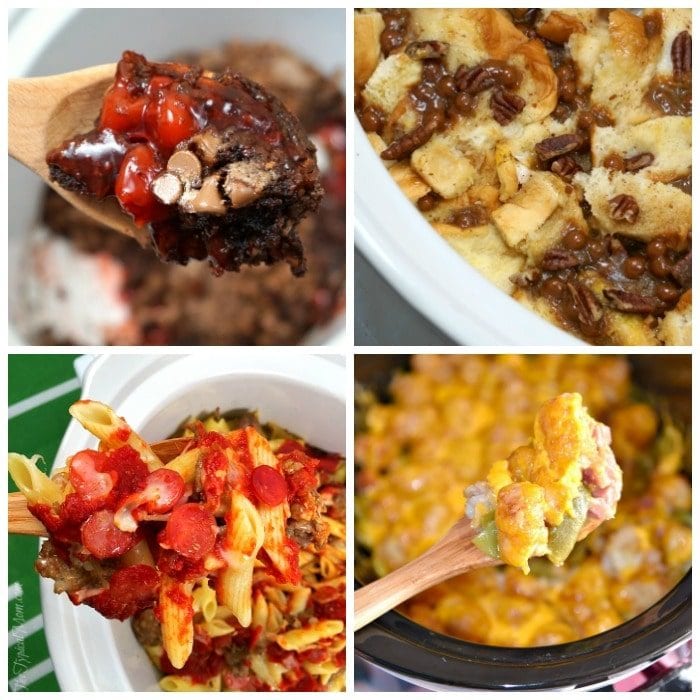 If there aren't enough easy crockpot recipes here to choose from I have more here:
I am adding new recipes each week so make sure to check back often!