This amazing pork tenderloin slow cooker recipe is so easy to throw together! Tender bites of goodness for dinner packed with protein.
Crock potting might be one of my favorite ways to cook various cuts of meat. (don't worry, I still love all my Instant Pot, too!) This slow cooker pork tenderloin is a great way to perfectly this because it heats it up to the correct temp with use.
I like to use my meat thermometer to be certain that the pork is done cooking all the way before allowing it to rest because it's better to be safe than sorry when you're eating various meats.
Since there are so many ways to eat this, it's hard for me to narrow it down to my favorite. Although, I will say that a small bowl full of mashed potatoes topped with this crockpot pork tenderloin probably ranks pretty high up there on the list.
Amazing Pork Tenderloin Slow Cooker Recipe
We began this whole journey by creating Instant Pot pork tenderloin, then Instant Pot frozen loin, air fryer pork loin, and then moved on to this one. You should try them all as they all taste a bit different, but all good.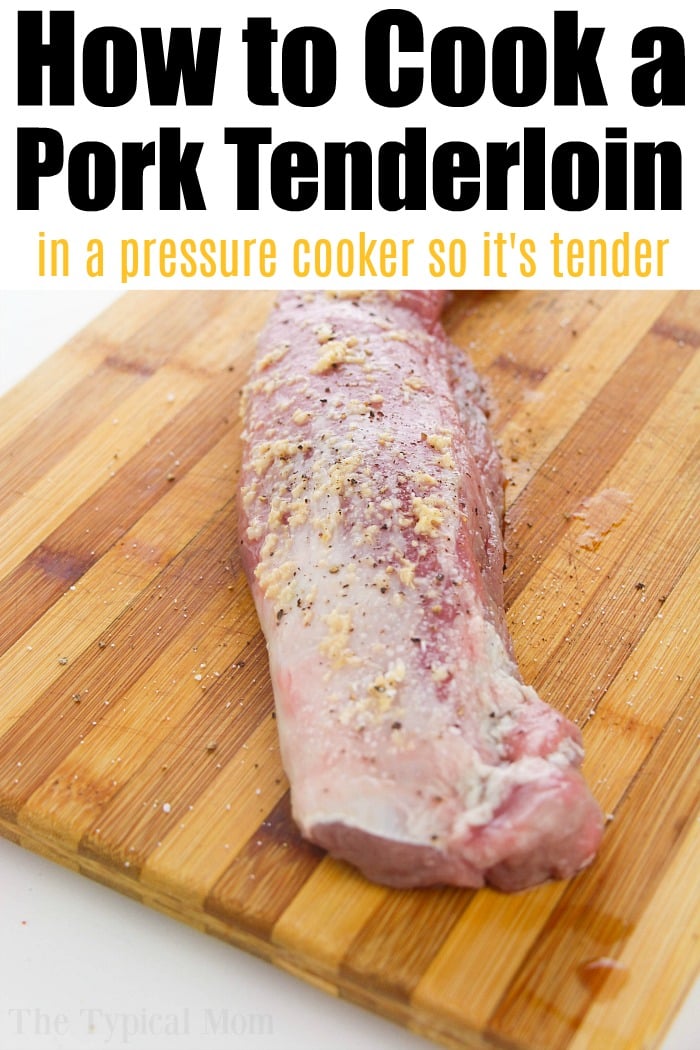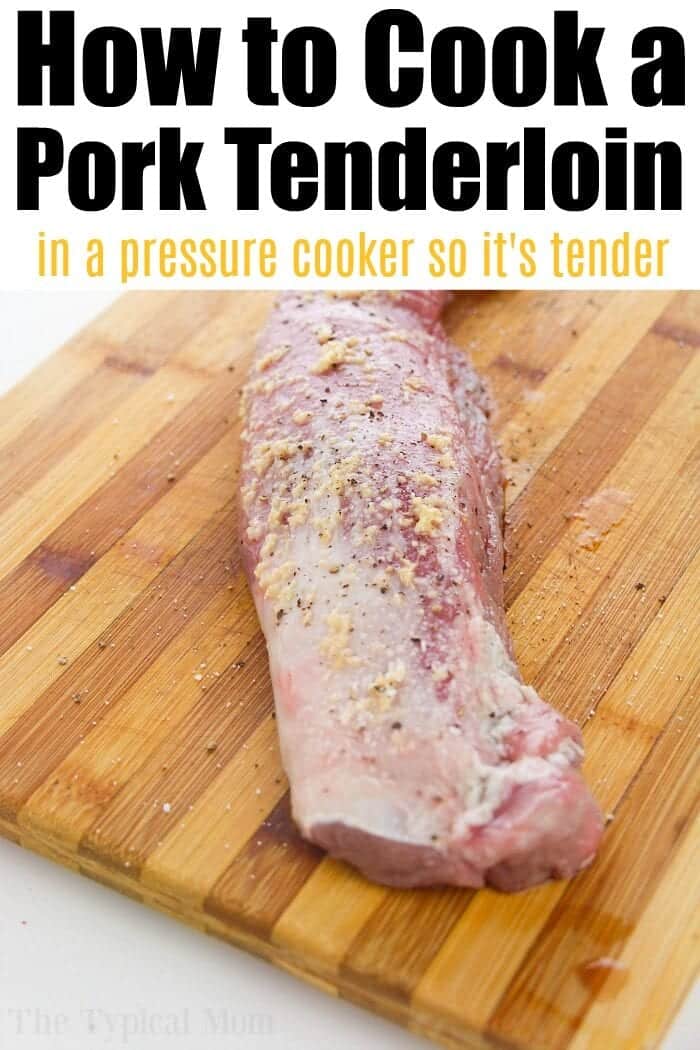 If you're looking for a delicious and easy slow cooker pork tenderloin recipe, this is the one for you. You just need to set your cooking time and let the slow cooker do all the work. Does dinnertime get any better than that?
Amazon Pork Tenderloin Slow Cooker Recipe with Apples
I have added fruit in our Crockpot pork chops, and sometimes in this as well. Onions are a must, an apple sliced if I have it. Your choice.
I'm about to throw a huge wrench into your meal planning. I love this recipe so much because there are so many ways that you can easily make it.
I like to pay attention to the nutritional information or recipes because I'm always looking for ways that I can improve the health and taste. Adding apples to this recipe is one simple way to do just that.
I also like to add broth as the liquid because it gives it a lot more flavor and taste. These are just a few of my tips on simple ways that can really enhance the flavor of this simple pork tenderloin recipe.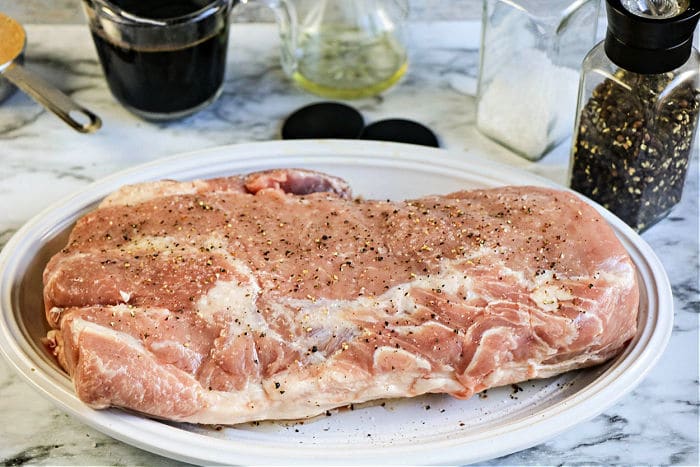 The first time I decided that cooking pork tenderloin in the slow cooker was a good idea, I was hooked on how simple and easy it was. It literally was minimal prep work but tasted as though I'd been the one who cooked it for hours instead of the crockpot.
Pork Tenderloin Slow Cooker Recipe
One thing to keep in mind when making this slow cooker tenderloin recipe is that there isn't just one way to cook up this dish.
If you want to crisp up the tenderloin a bit and cook it for a short time, you can put olive oil in a large skillet and saute it before then putting it into the crockpot for later. It's an easy way to get your tenderloin cooked faster as well.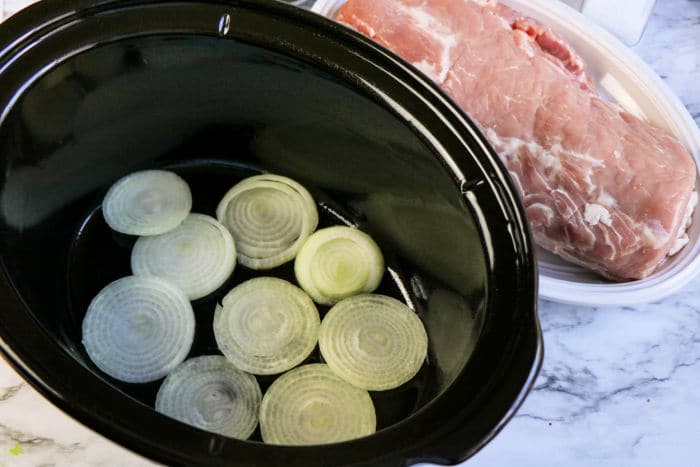 There will be a bit of liquid that is in the slow cooker once it starts to cook and that liquid is tasty to eat! You can easily thicken it up by adding in a bit of corn starch and flour plus some seasonings and have a nice drizzle of liquid to enjoy with your cooked tenderloin, too.
Best Pork Tenderloin Slow Cooker Recipe
That pretty much says it all. This is one of the best slow cooker recipes using pork tenderloin that you'll find. The meat is tender and there are so many great flavors that you'll get in every single bite.
When it comes to garnishes and toppings, there are a few choices to consider.
You can garnish with fresh cilantro and chives to give it a light and delicious flavor or you can drizzle a bit of balsamic vinegar or soy sauce on top as well.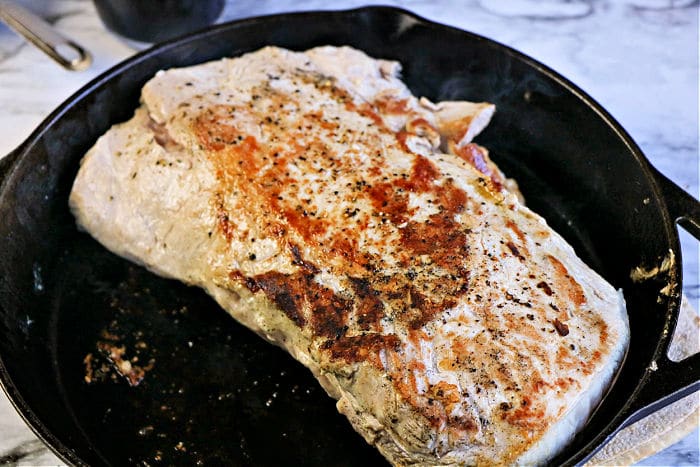 I've even taken it to a whole other level and added a bit of heat to my tenderloin recipe before. A little sprinkle of cayenne pepper never hurt anyone, right?
Slow Cooker Tenderloin Recipe
While this slow cooker dish isn't hard to make, there are a few tips that you need to remember.
It is possible to overcook the meat so in this case, longer doesn't always mean better. Pay attention to the cook time in the printable recipe below and do your best to adhere.
Understand that different cuts of meat will also work for this recipe. This will also mean that they're going to have different textures, too.
If you're fine with that, great but don't be surprised if this recipe turns out chewier than you thought it was going to be.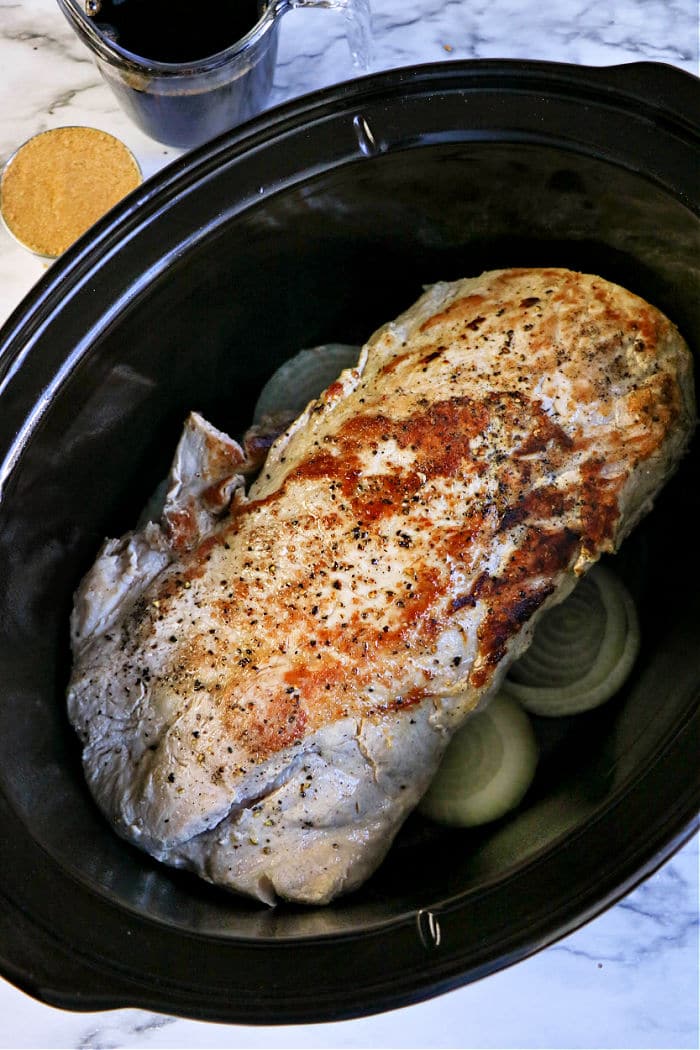 Last but not least, let's talk about the other food recipes that would pair up perfectly with this crockpot tenderloin recipe.
As I mentioned earlier, anything potatoes is always a win in my book. I love mashed potatoes, garlic potatoes, baked potatoes, cheesy potatoes…the list could go on and on.
But if you're wanting to stay on the healthier side for side dishes options, green beans and corn are an awesome idea, too. You can even whip up a nice side salad to go along with this!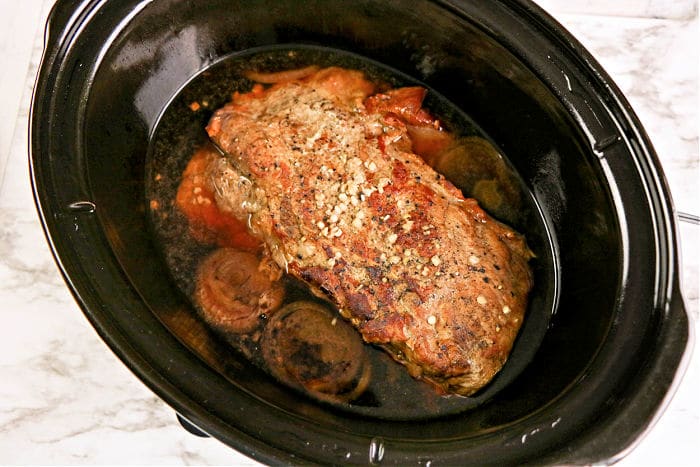 If you're craving a hearty meal that is easy and will have everyone coming to the table, check out this Crock pot Pork Tenderloin recipe. It's one easy meal that makes an amazing dinner with loads of flavor.
Just be ready as this will serve quite the crowd. If you're lucky enough to have leftovers, just put them in the fridge to enjoy later!
This tenderloin slow cooker recipe will taste just as amazing the very next day! Try our other methods of cooking pulled pork this month too.