List of the best frozen foods for air fryer are here! WAY better than baking in the oven, more like deep fried but without the oil. You'll never go back!
Have a hot air machine, but really don't even know where to get started? Don't worry, just start with the best frozen foods for air fryer to begin. They not only taste great but they'll also help you get a good handle on how to use your Air Fryer, too.
Think air fryer pizza rolls couldn't get any better?? Well you'll never microwave them again after throwing them into this hot air machine.
Everything gets SO crispy on the outside but stays tender inside, just to die for. Even a frozen pot pie in an air fryer comes out amazing.
If you love air fryer recipes too, here are some resources to start with: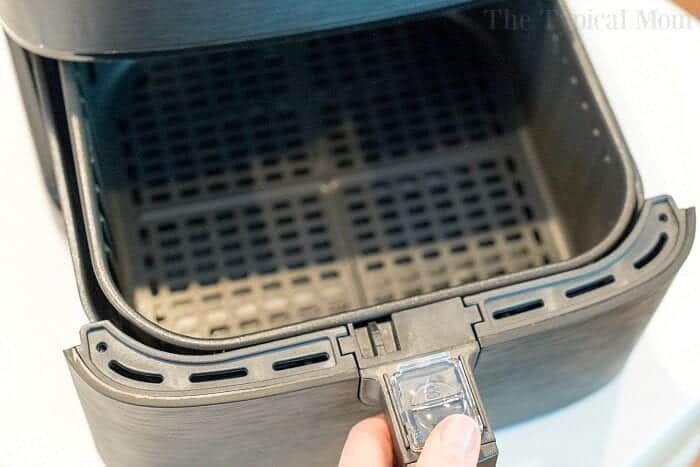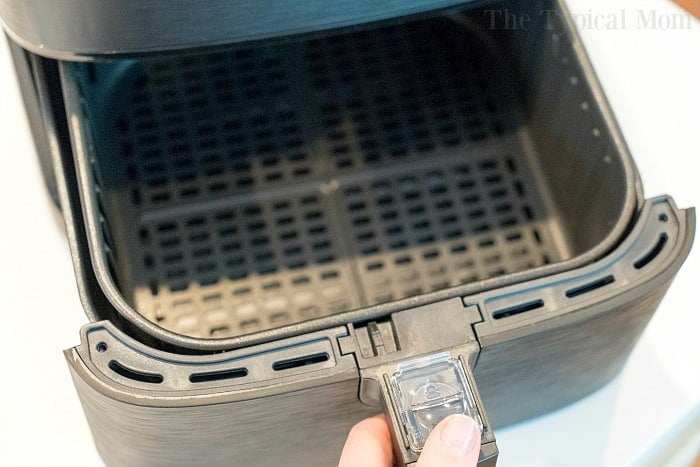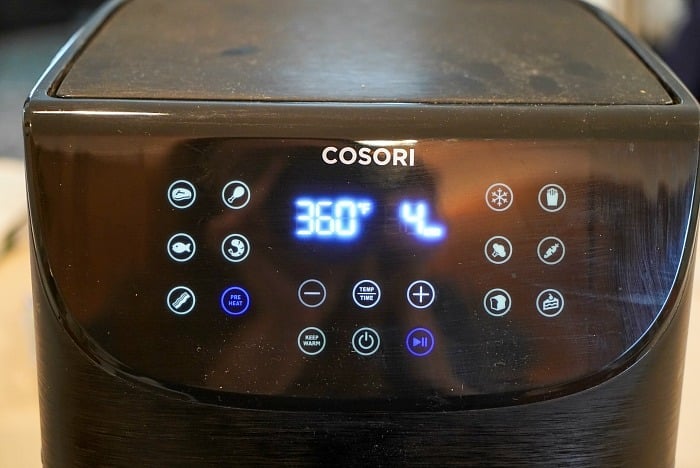 Frozen Food in Air Fryer
Being able to air fry food is great.
Not only does it cut out the majority of the oil and grease but it also just gives the food items that you're cooking a really great crispy crunchy taste.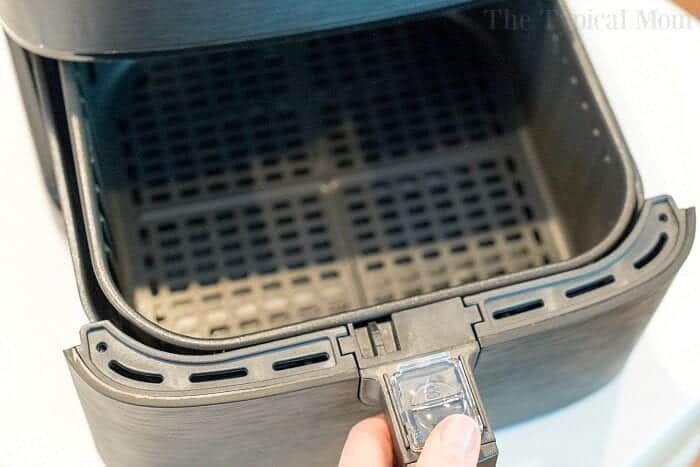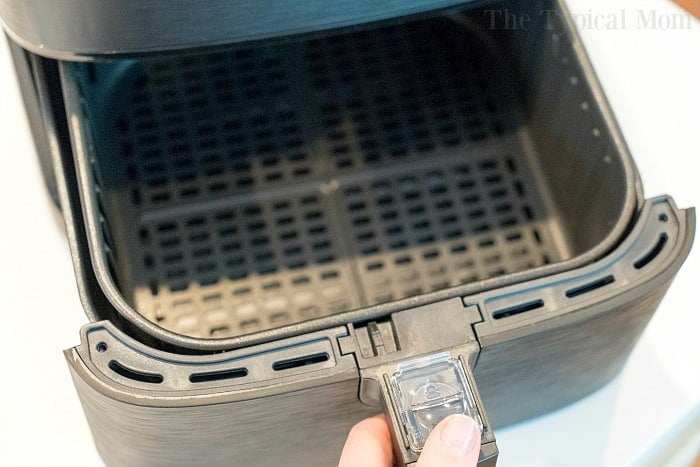 Can you put frozen foods in air fryer?
Absolutely! This is one of the biggest reasons that people purchase this kitchen appliance. Frozen foods are a total convenience food item and using your Air Fryer to cook them up is a breeze.
Start with something simple like frozen potstickers in air fryer and go from there! Then frozen salmon in air fryer will be a lot easier.
Knowing that you don't have to heat up your oven for a small batch of french fries is a pretty awesome. And if you're forgetful try our air fryer frozen steak recipe.
What are the pros and cons of an air fryer?
Using an air fryer comes with a lot of positives. It's quick, it's more energy-efficient than other larger appliances, and it cuts out the grease by a ton.

One of the biggest cons with an air fryer is that it's going to take up counter space each time that you use it.

But when you're comparing the pros to the cons, it's pretty clear that having an air fryer in your household is a simple and easy choice to make.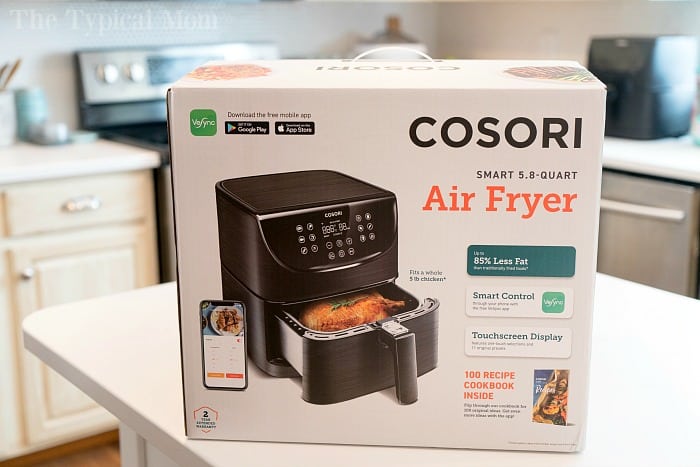 If you ask me whether I regret getting one I would say 100% NO WAY! I use mine EVERY SINGLE DAY I tell you.
Whether it's to warm up something, make grilled cheese for lunch, or make air fryer bacon for breakfast.
The timing for everything is really dead on so there's little to no guesswork. It doesn't have everything, like how to cook frozen chicken thighs in air fryer so we added specific posts for things like that.
What foods can be cooked in an air fryer?
You can literally cook all sorts of foods in your air fryer. Meat, veggies, frozen foods…you name it.
This is what makes this appliance so versatile. It can literally cook up pretty much anything that you're going to put into it. Even frozen pork chops in air fryer are possible.
First off, understand that all frozen foods are perfectly fine to cook up and use in your air fryer. That being said, there are some that just really come out awesome and need to be highlighted.
Let's start with my girls' favorite, air fryer corn dogs! The only way we cook them anymore because they come out so perfectly. For sure, I even agree.
If you love that deep fried crunch you get when you order one of these babies at your local fair, this is the same!
Well, better because you can omit the oil but they're just as crispy.
You can serve those with frozen chicken patties in air fryer. Dressed up like a burger, they're a perfect brunch or dinner.
Air fryer frozen mozzarella sticks just requires 5 minutes of preheating and a few more to crisp outside.

The inside stays ooey gooey perfection. Great appetizer or after school snack.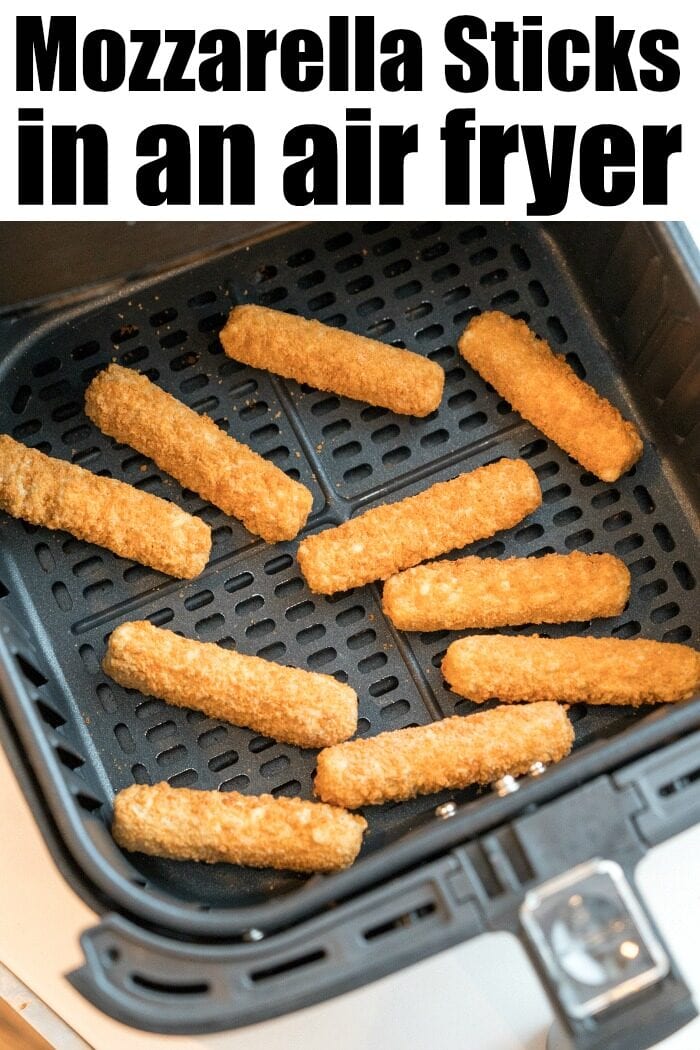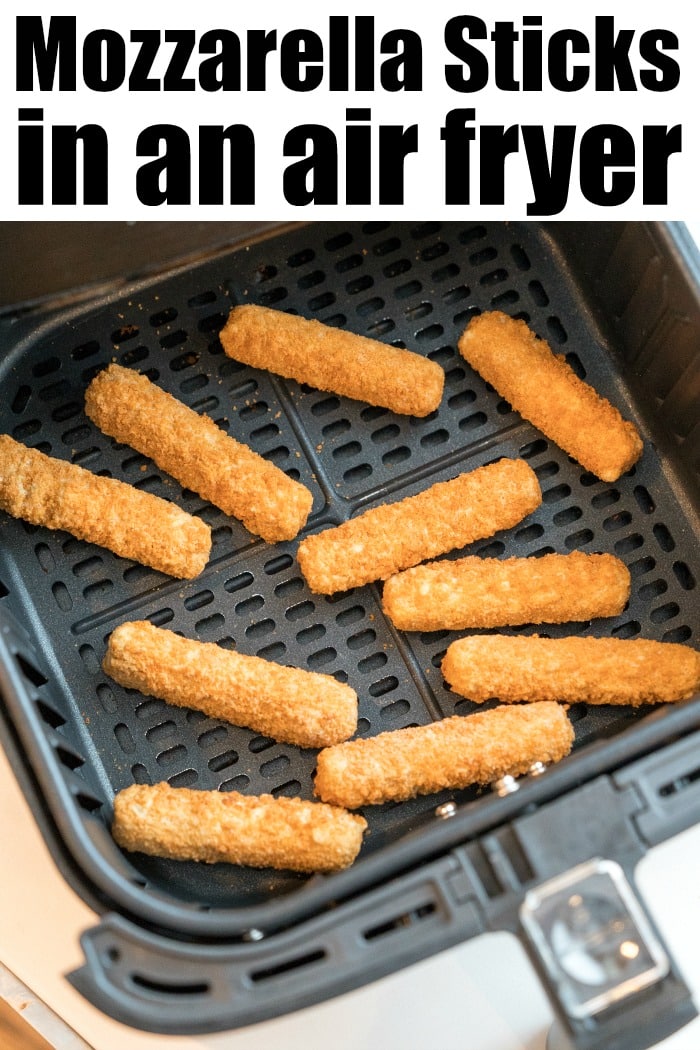 After that first bite and the massive crunch followed by a never-ending string of cheese, you're going to be agreeing on this one.
Have you made some crispy frozen air fryer french fries yet?? We make them in our Foodi and wouldn't have them any other way.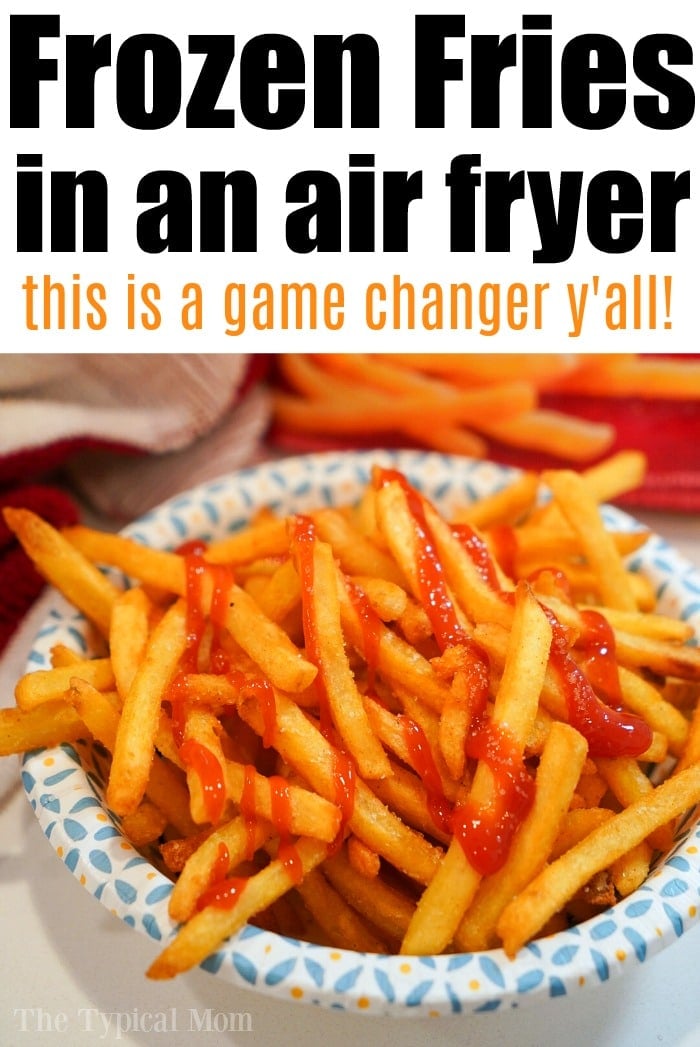 It's true! You can crisp up some sweet potato fries too in a jiffy for yourself or the kids. Talk about a healthy snack and a sweet one, too.
When you're craving just a little snack, throwing a handful or two of fries into your air fryer is really all you need to do.
They'll be cooked to perfection in no time at all.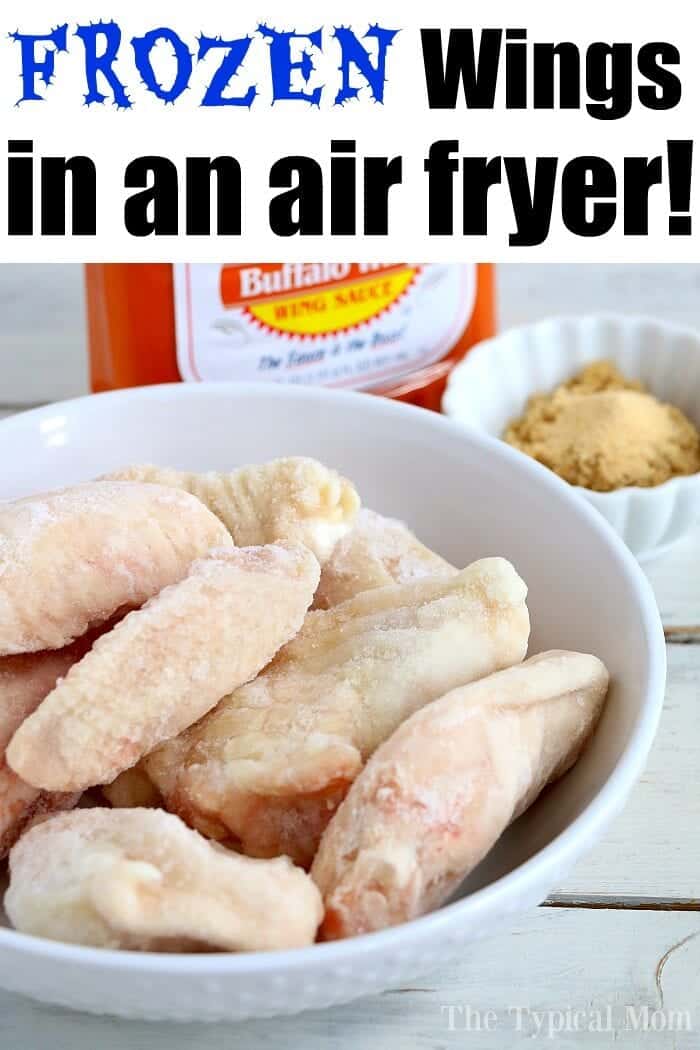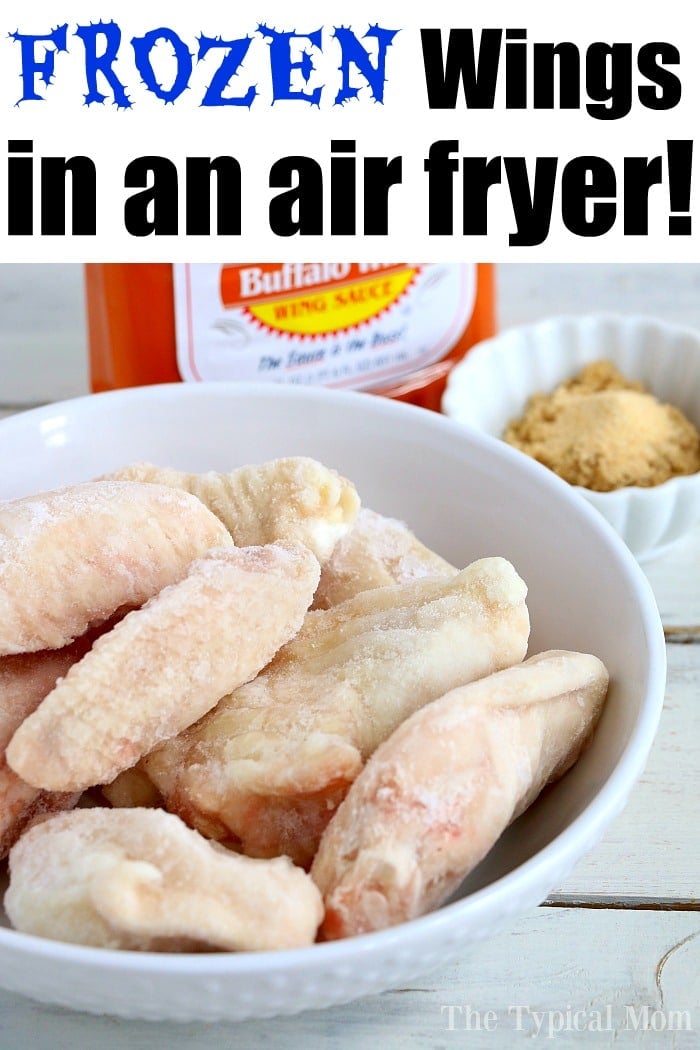 This is probably one of the biggest food items that people like to use their air fryer for. And it makes sense, right?
Who has the patience to cook up hot wings or chicken wings any other way?
All you literally have to do with your air fryer is add the frozen wings to your air fryer basket and cook them up? It's literally as simple as that.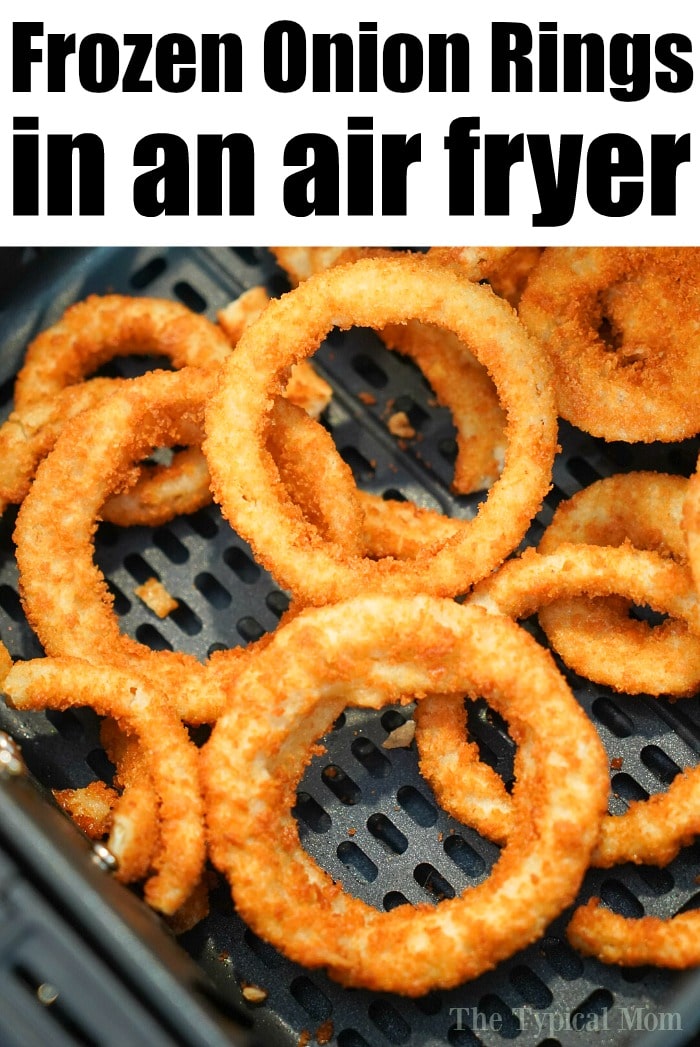 All of these frozen foods are great choices and can be cooked up quickly as well.
If you're having a fun weekend of treats or are looking for a simple way to cook up food for your guests or hungry teens, using your air fryer will deliver the perfect results time and time again.
We cook a lot of frozen meat in Instant Pot too…because I tend to be forgetful. 😉
Air Fryer frozen foods