The best Instant Pot soup recipes around are here for you to choose from! Get our your pressure cooker this winter and try something new for dinner. Creamy and healthy options all made in less than 30 minutes and sure to please everyone in your family, even your kids.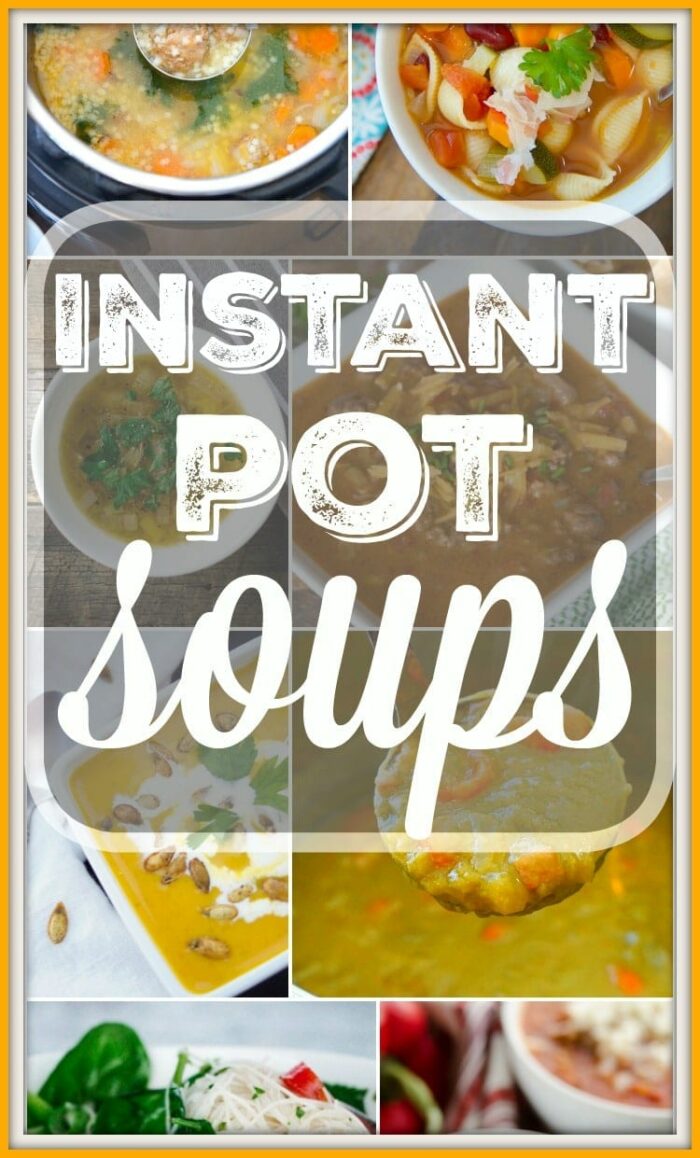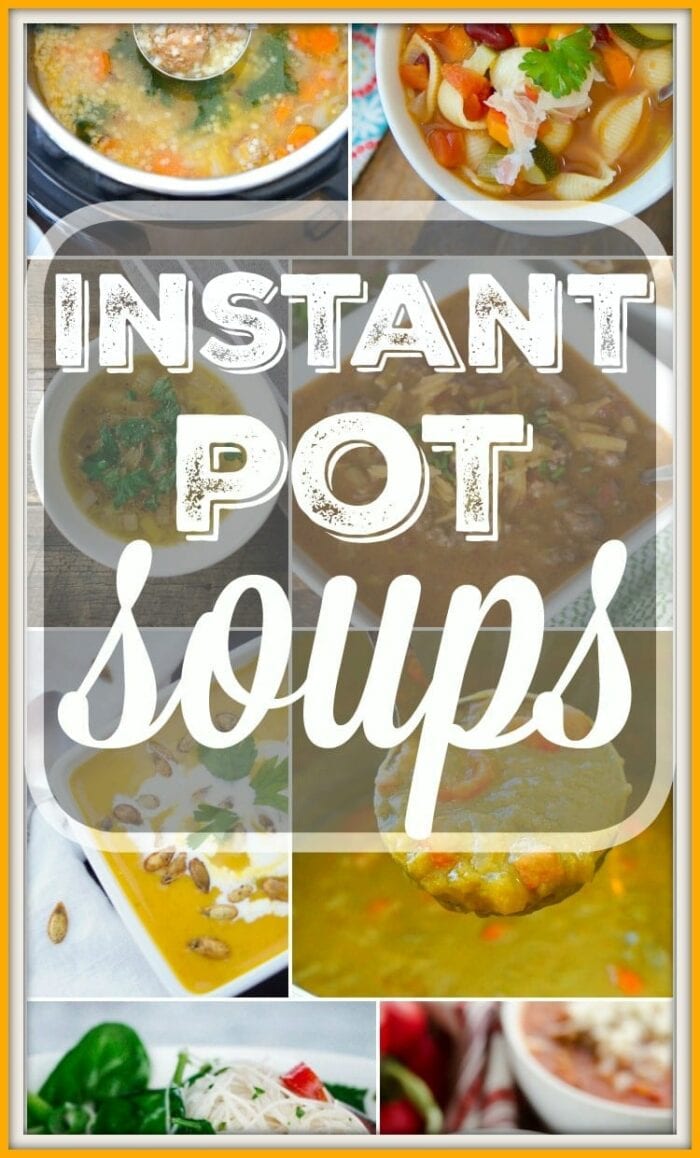 Oh yes I am in love with my Instant Pot and have made so many easy Instant Pot recipes in it this year! Since I got it in December it was kinda' chilly outside so I started with quite a few Instant Pot soup recipes and they were great! SO quick to make and just a feel good comfort food on a cold day. See which one is your new family favorite. (originally published 1/18, affiliate links present)
Pair your bowl of soup with a basket full of bread and it's the perfect dinner idea as far as we are concerned. Easy meal prep and quick cook times for busy days.
Here is a roundup of many of them all in one place. So when you're looking for a quick Instant Pot soup recipes you can refer back and try something new!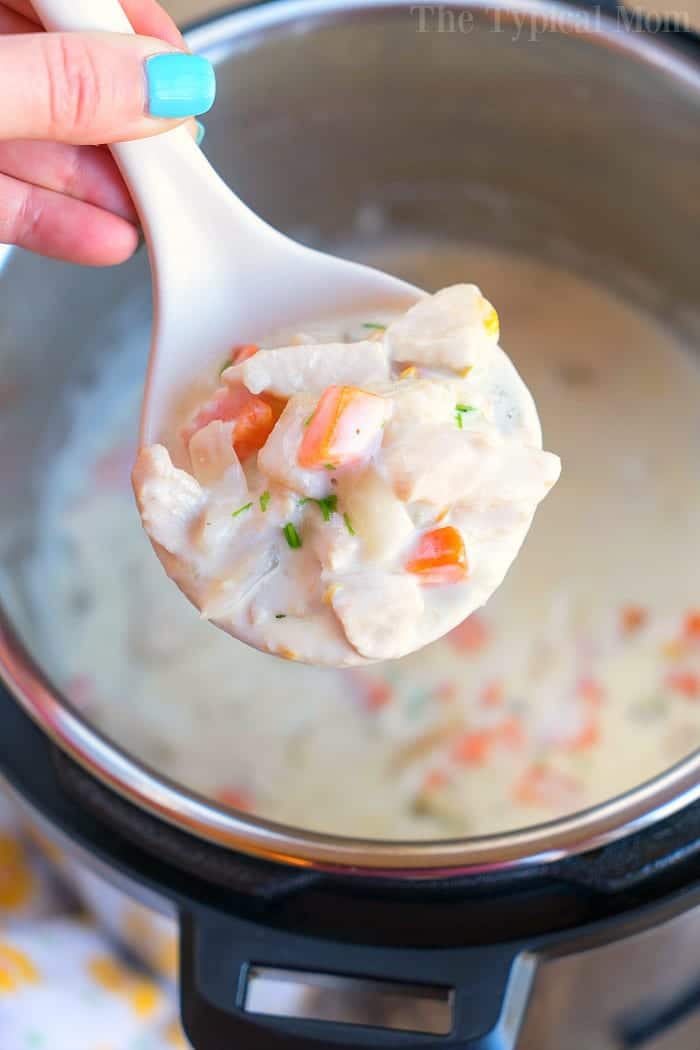 Why make Instant Pot soup recipes versus using your stovetop?
It's a lot faster
You don't have to stand by the stove to make sure it doesn't bubble over
It creates a more flavorful soup because of the pressure cooking process
You don't have to presoak dry beans if adding those into your soups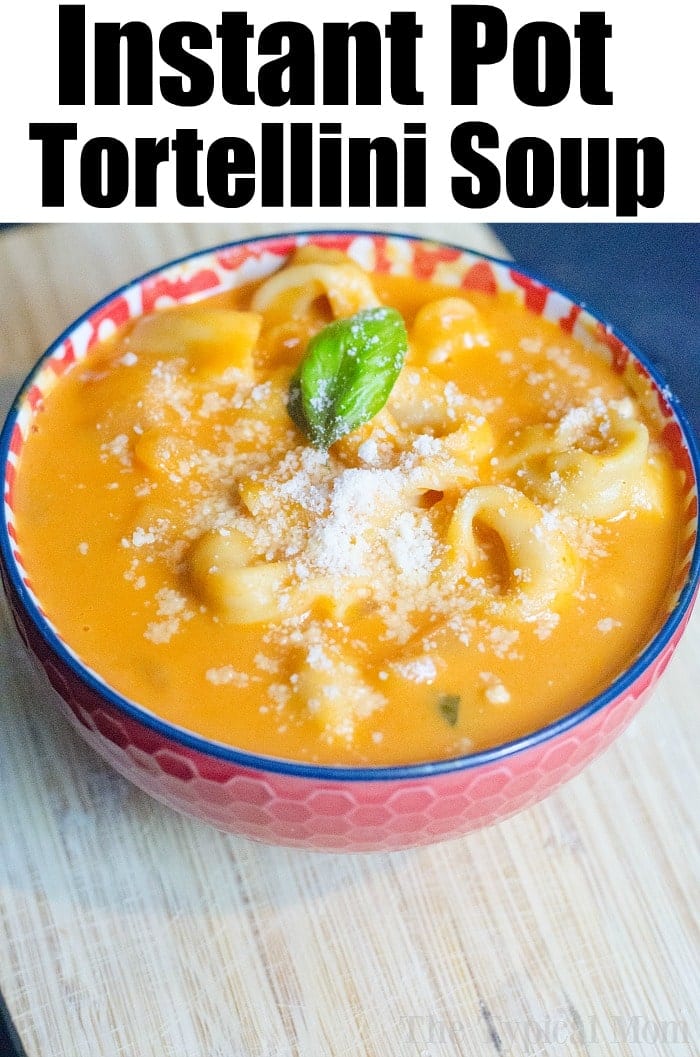 Let us know which recipe you like the best or if there is another one you've tried that you love and we should add to our list!
List of our favorite Instant Pot soup recipes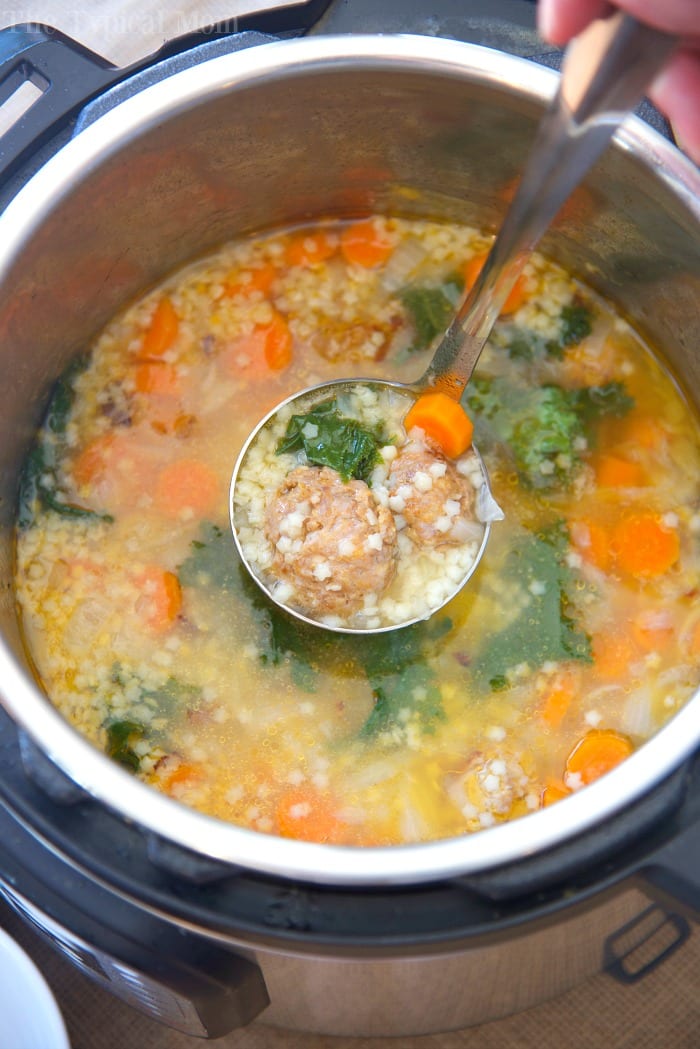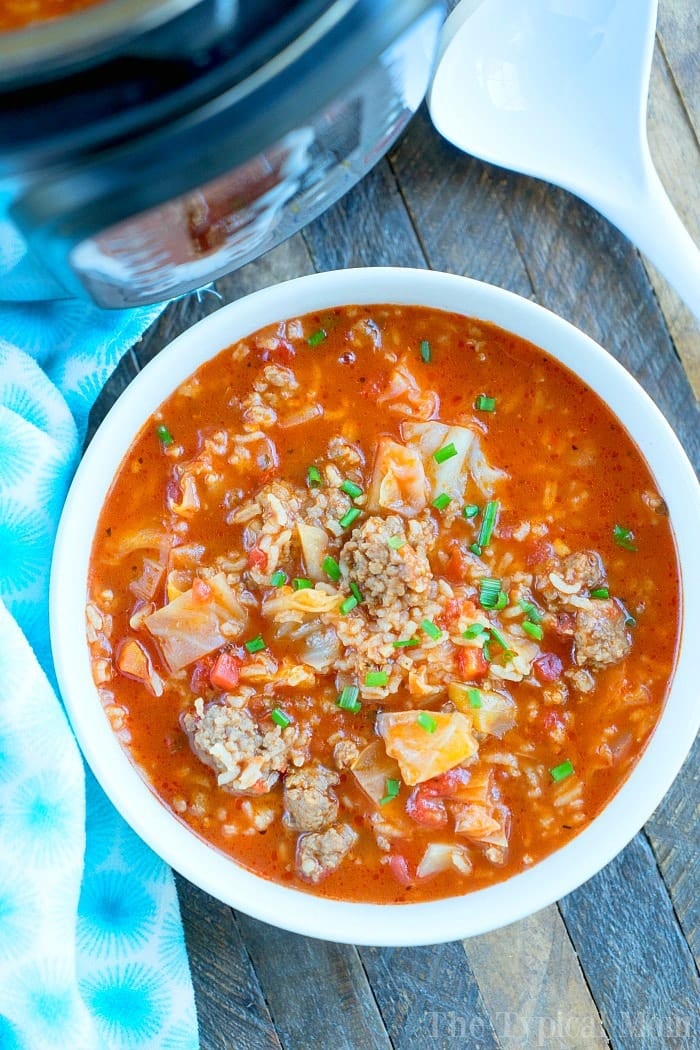 It doesn't really need to be freezing outside for us to make soup for dinner. It is always a feel good comfort food that is easy to throw together, no matter which one you make.
Basically I can just throw some rolls in the oven and have a complete meal done in under 30 minutes.
HUGE win for busy moms I say.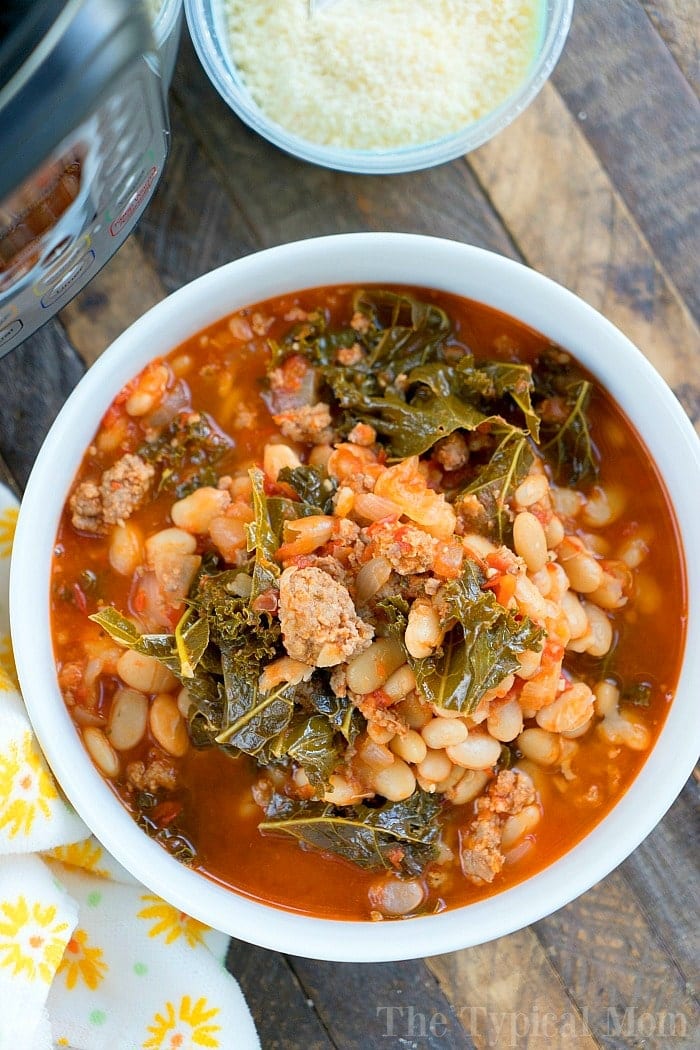 I have this 6 qt. Instant Pot, and just ordered the 3 qt. to try it out too but the recipe would be the same if you had an 8 qt. too. As with any other of my pressure cooker recipes I do not recommend doubling recipes unless it still stays under the 3/4 mark inside the pot.
For me I can't double most of these in my 6 qt. or there would be too much inside to turn out properly.
There are 5 of us so I really wouldn't need to do that anyway…but just a tip. Here's a few more of our favorite Instant Pot soup recipes for the record. 😉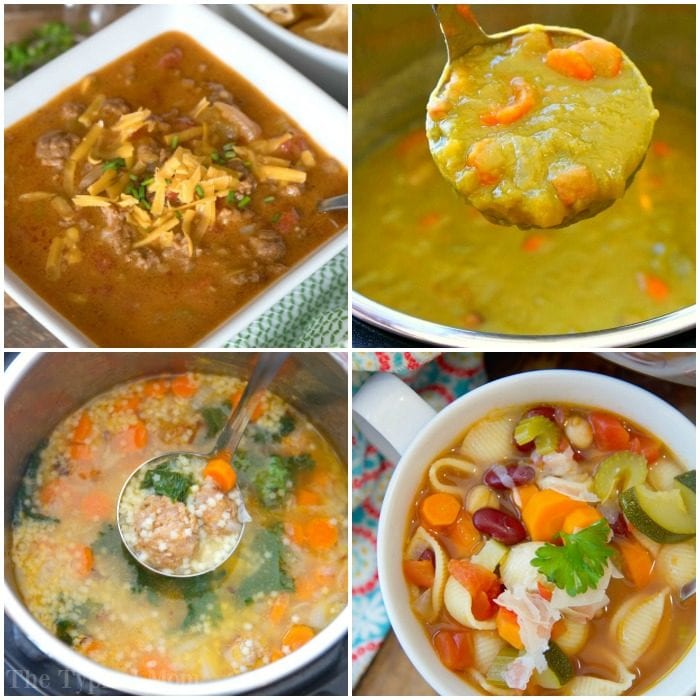 If you're looking for a healthy Instant Pot soup I would recommend the 3 above. My Italian wedding soup, minestrone, and homemade split pea soup are amazing !
NO soaking is ever required to make homemade soups (because who has time for that). Which means you can eat super healthy with only a few ingredients.
If you're looking for veggie filled soups there is butternut and carrot below too.
Instant Pot soup recipes really are dump and go which I love. They're very filling too and serves all of us for usually less than $15!
This Instant Pot stuffed cabbage casserole can be made into a soup easily by just adding an extra 2 c. of beef broth to the recipe.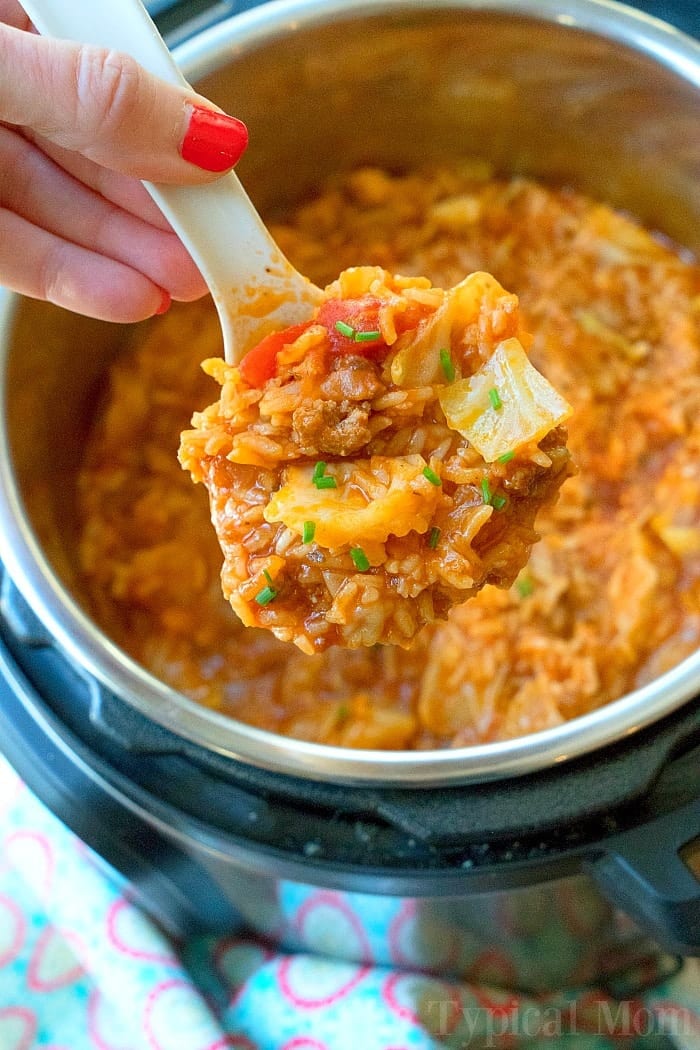 If you're looking for a few more Instant Pot recipe roundups I have one for easy Instant Pot chicken recipes and cheap Instant Pot recipes.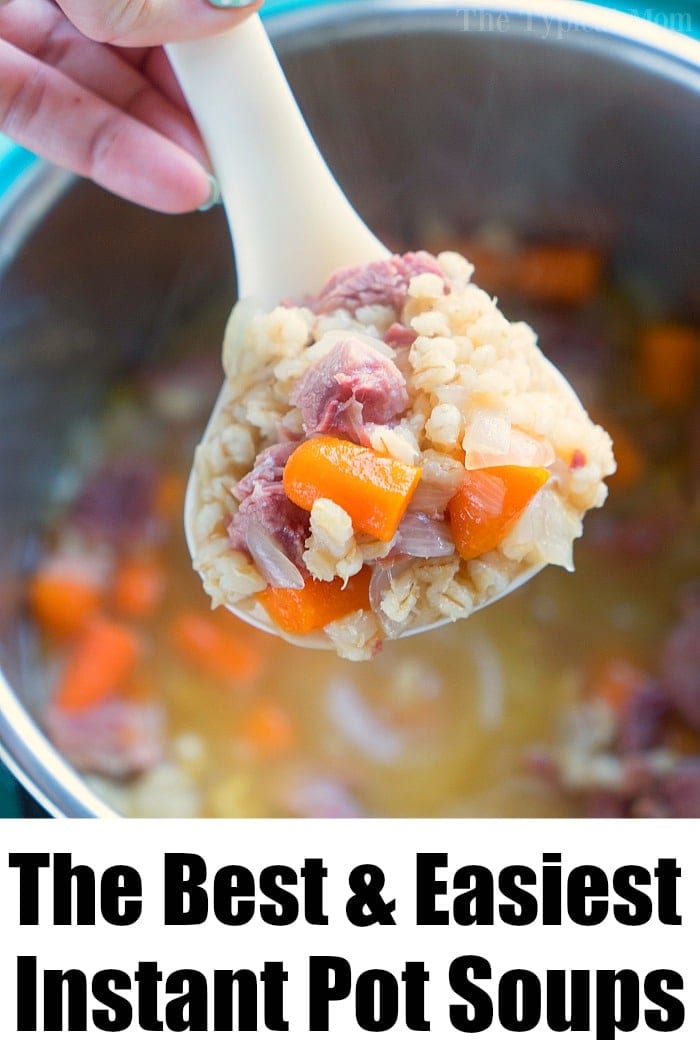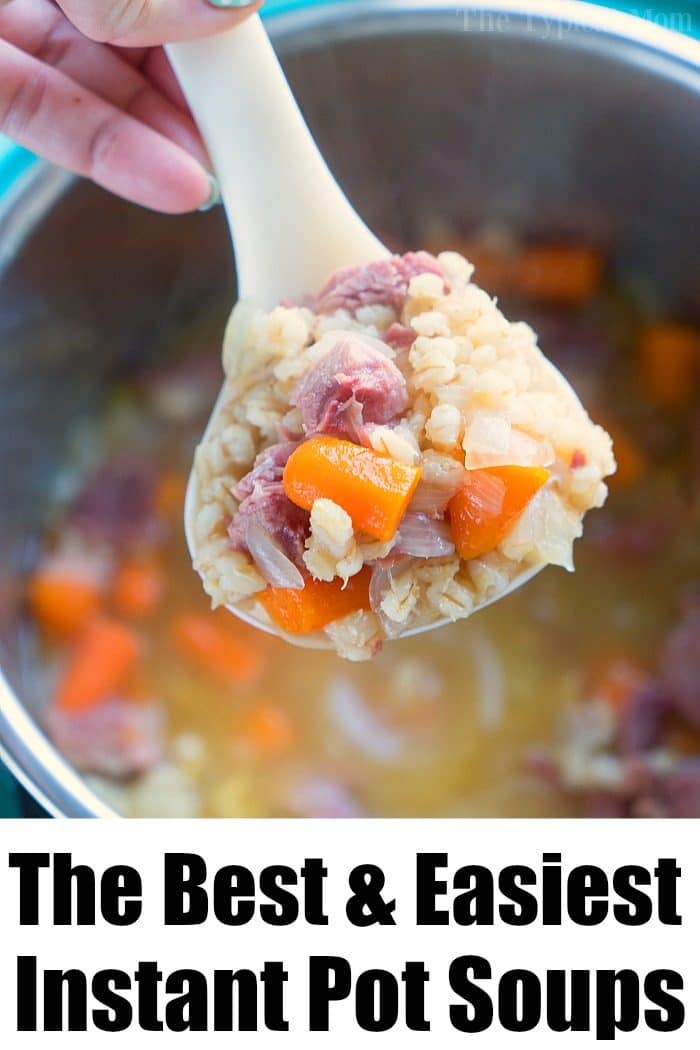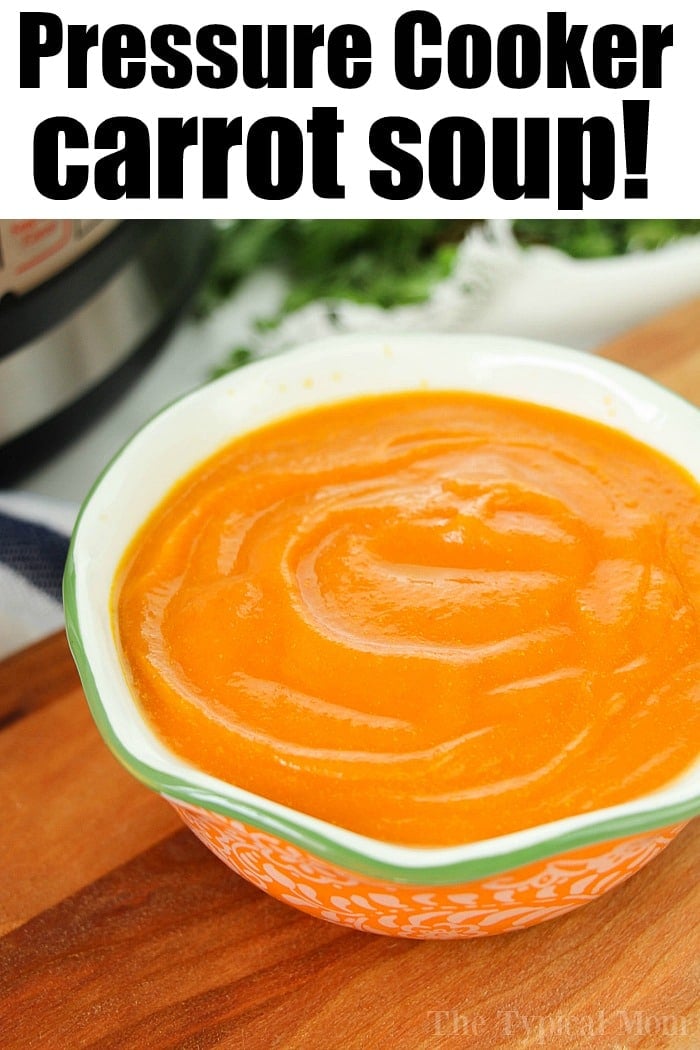 If you need slow cooker soup recipes we have those too.
For more easy recipes, tips and free printables please LIKE The Typical Mom on Facebook and follow me on Pinterest! You can also sign up for my free weekly newsletter which is packed with goodies I know you'll love. 😉