Best air fryer appetizers to make during a party or just because you want a healthy crunchy snack. Make them in your Ninja Foodi or other machine tonight.
It's handy to have air fryer appetizers recipes handy when you're having a party or just want a crispy snack! Let us know which one of our air fryer recipes are your favorites. (originally published 11/19, affiliate links present)
Lower in fat because they're not deep fried, these tasty starters will surely make you the most popular host, or mom with your kids.
I mean, everyone loves finger foods like air fryer boneless wings and more right??! Make a few for dinner and you'll be a "hero" according to your kiddos for sure too. 😉
Ninja Foodi Appetizers
If you love air fryer recipes too, here are some resources to start with: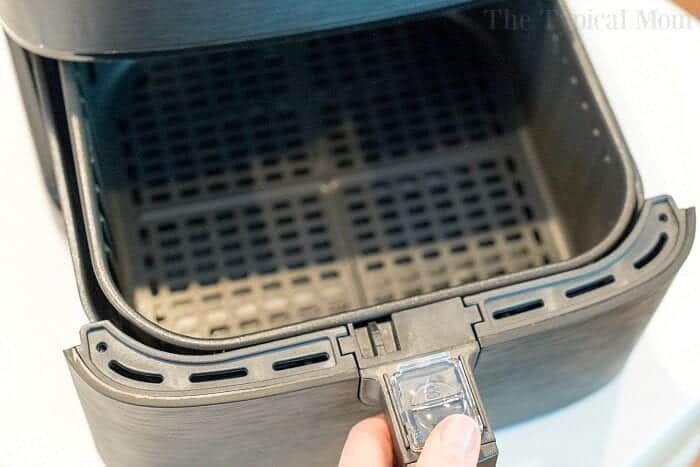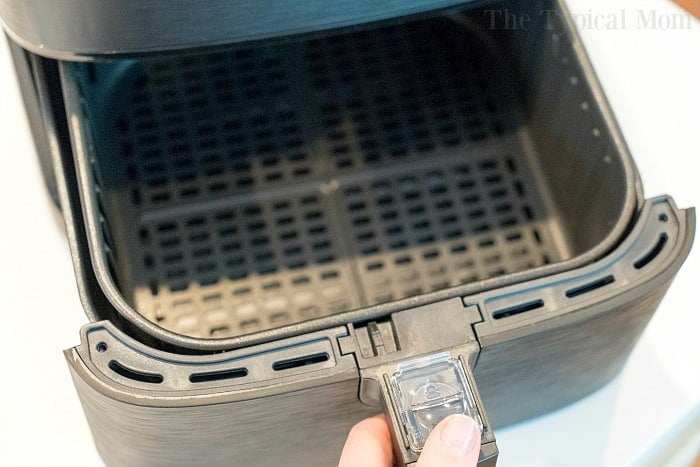 First of all you should get started by making a meat and cheese tray that requires NO cooking and can be thrown together quickly (and cheap). I have a free charcuterie board shopping list so you can get started on that. Then get to the "heat of things" below.
Air fryer appetizers
I will share a NEW one in the recipe card below for air fryer jalapeno poppers in this post too. Another favorite with adults and kids alike is our air fryer ravioli.
Use cheese or meat stuffed and with the Italian bread crispy coating they are a great starter when you're having a party, or main entree too.
Have holiday leftovers you want to make into a new meal or snack? Try air fryer mashed potato balls and nobody will know they ate them the night before another way.
Our favorite are these air fryer wings recipe with a dry rub is just incredible! People say after they make these that they'll never make them another way again. 😉 Love spicy? Try hot wings in air fryer too.
If you have guests that have special dietary needs like GF, we have air fryer gluten free wings offered here as well.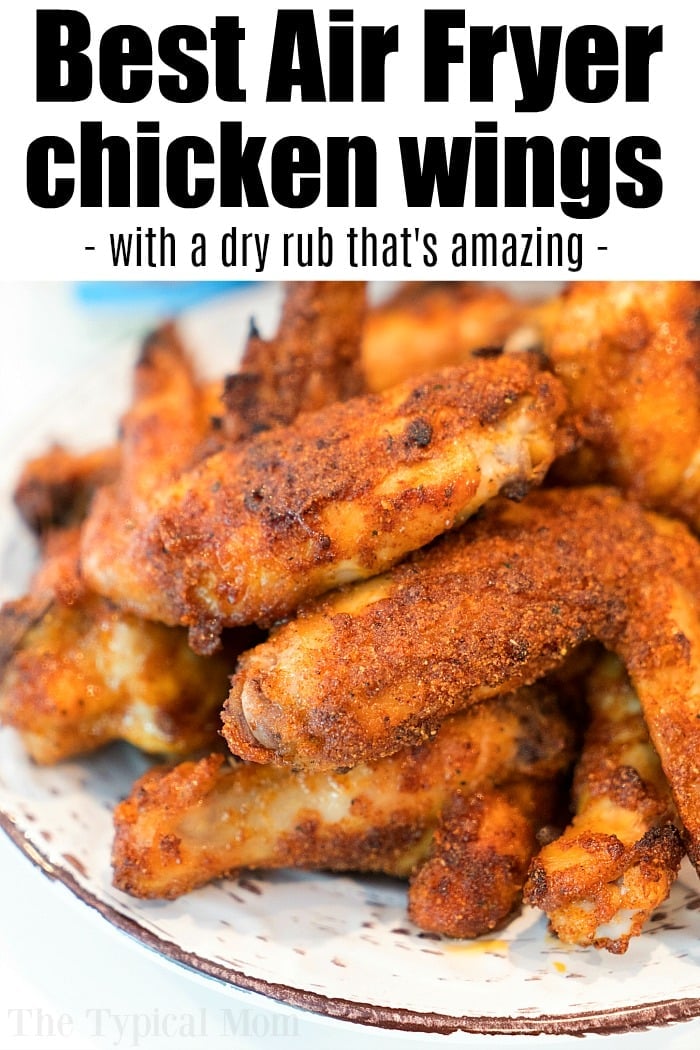 Air Fryer Apps
You may have made this once in a deep fryer, but this is way healthier! Air fried foods are just as crispy but with NO oil.
Use little smokies and make air fryer pigs in a blanket!
If you've never tried crispy crunchy air fryer dill pickles you're in for a treat! NO dipping sauce required but paired with some ranch dressing is quite incredible too.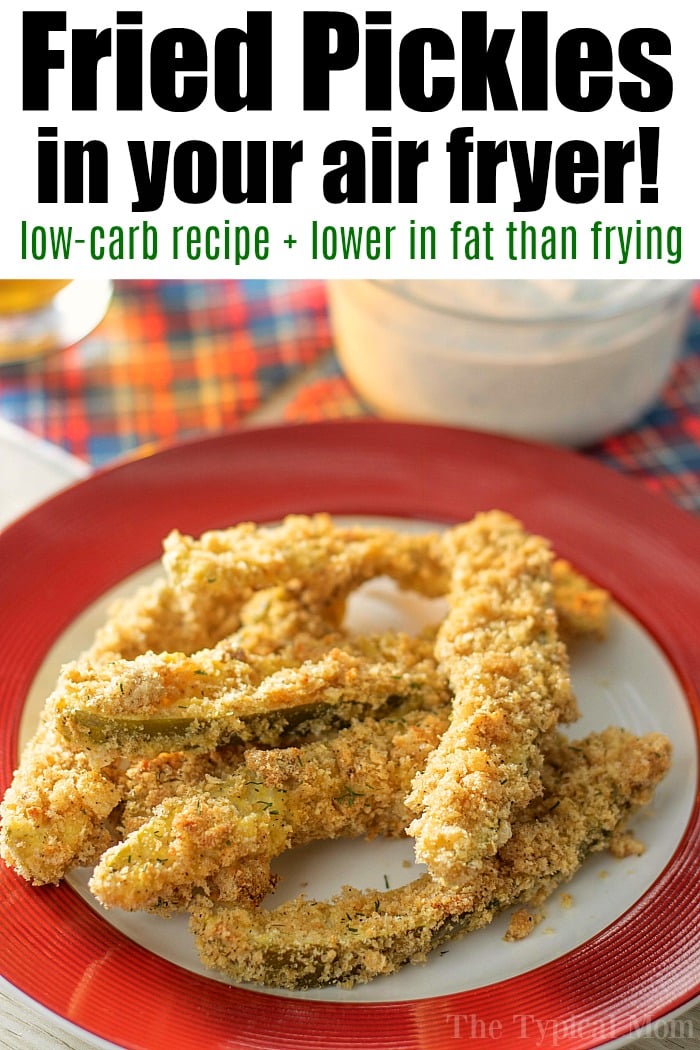 Air fryer artichoke hearts are on the top of my list for sure. My favorite veggie but the middle is the very best part of all. Yes you can buy them jarred and marinated and that is what I used to make these. For a healthier choice you can make air fryer artichoke too.
Now let's talk about seafood starting with air fryer fried shrimp!! We use a lot of spices to bring these defrosted jumbo shrimp to the next level. Try this same method with air fryer crab cakes.
Add some heat if you like, or leave them mild. Either way they're always a hit along with some air fryer zucchini chips.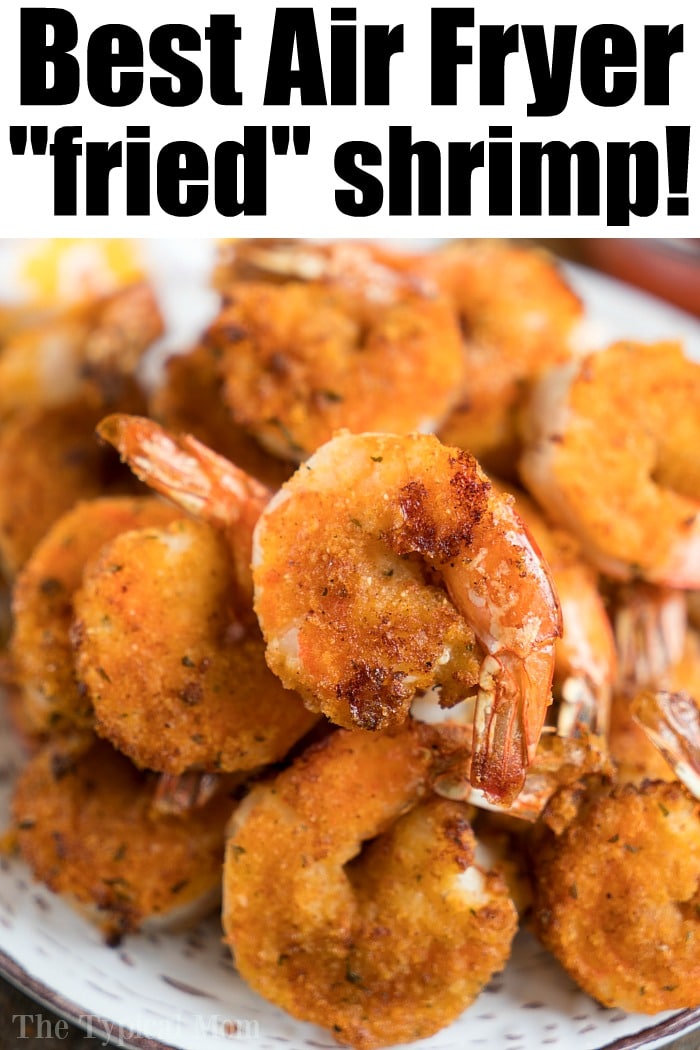 Ninja Foodi Football Recipes
No I wouldn't say that air fryer baked potatoes would be a normal appetizer BUT if you stuff them!!
Filled with crumbled bacon, cheese and sour cream they're like the ones at TGI Fridays you love.
What can you fill air fryer potato skins with?
Sour cream and butter
Garlic salt
Salt and pepper
Cream cheese
Bacon bits
Green onions
Diced onion
Lots of cheese inside and on top
Top with crispy fried onions too!
Appetizer in the air fryer
Try some air fryer jalapeno poppers!!
The recipe is below, these are the ingredients you'll need:
Fresh jalapenos
Bacon
Cream cheese
Cumin
Cheese
Olive oil spray
These have no breading so it is keto friendly and easier to make than some others.
Yes you can make a cook frozen jalapeno poppers in your air fryer but these are so simple you mind as well make them homemade.
How do you serve hors d oeuvres?
Use a few cute boards or tiered trays, one for each type of food.

Put deviled eggs on one layer and something warm like air fryer stuffed mushrooms on another.

Serve enough figuring that each person will eat about 10 pieces in two hours. If you're serving cheese they will consume a bit less.
Pre bake them if you don't want to be in the kitchen the whole time.
Have trays full and ready when the guests arrive, rewarm others when you need to refill.
What are the most popular dipping sauces?
Our bang bang sauce is great for just about everything, but mainly known for shrimp and our Ninja Foodi crab rangoon.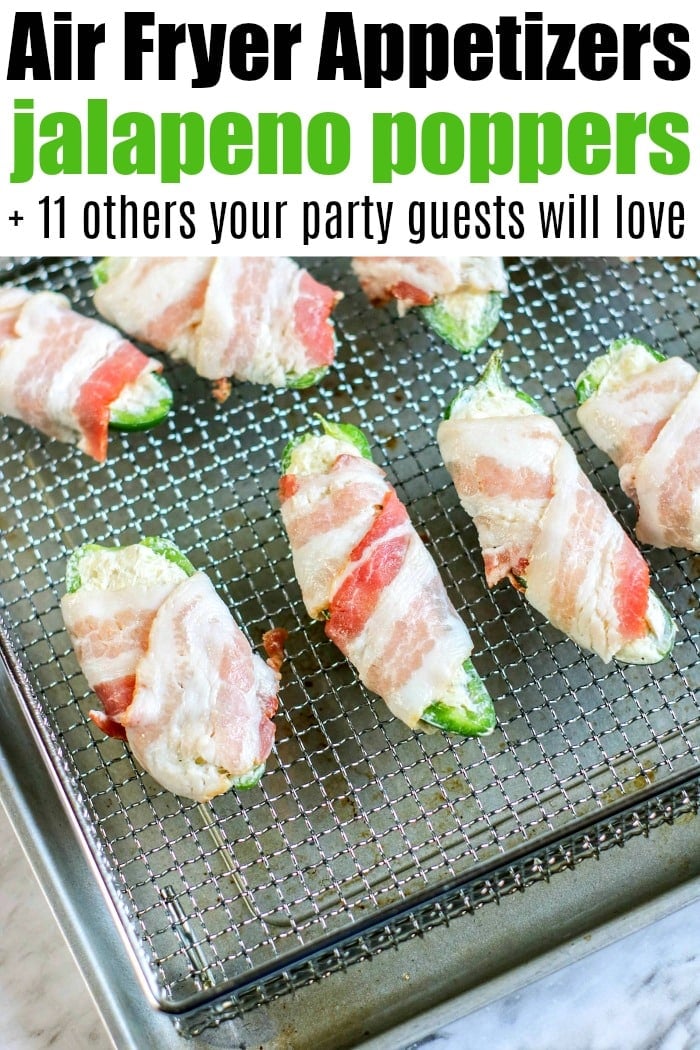 How many different appetizers should you serve?
If you have fewer than 45 people plan on serving about 6 different appetizers. For more I would plan on 8. The rule of thumb for smaller gatherings is that 3 types of appetizers are suitable for 8 to 10 guests, 4 or 5 types of appetizers for 14 to 16 people, so on and so forth.
Need more easy Ninja Foodi recipes?
Find more great football party foods here too, like air fryer bacon wrapped smokies and more.
Air Fryer Jalapeno Poppers
Air Fryer Jalapeno Poppers
Air fryer appetizers to make during a party or just because you want a healthy crunchy snack. Make them in your Ninja Foodi or other machine.
Instructions
Spray air fryer basket with non stick spray.

Mix together cream cheese, cumin and cheese in a bowl.

Spoon cheese mixture into jalapenos that have been prepared as directed above.

Wrap each jalapeno stuffed half with half a slice of bacon. Secure end with a toothpick

Cook at 370 degrees for 6-8 minutes or until tops are golden brown.

Remove, keep warm, and put another batch in. Serve with ranch dressing or other dipping sauces
Nutrition Facts
Air Fryer Jalapeno Poppers
Amount Per Serving (2 oz)
Calories 122
Calories from Fat 99
% Daily Value*
Fat 11g17%
Cholesterol 29mg10%
Sodium 161mg7%
Potassium 69mg2%
Carbohydrates 1g0%
Protein 4g8%
Vitamin A 320IU6%
Vitamin C 9mg11%
Calcium 60mg6%
Iron 1mg6%
* Percent Daily Values are based on a 2000 calorie diet.