Homemade bang bang shrimp sauce can be mild or spicy! Great dip for fish of all kinds or chicken! Copycat Bonefish Grill bang bang sauce.
We love a great dipping sauce. This bang bang shrimp sauce is not just good for seafood though, it's great on everything! With just 2 main ingredients you can make it as spicy as you want and blow your guests away. (affiliate links present)
Bang Bang Sauce
What the heck is this you might ask? Well if you have ordered Bonefish Grill bang bang shrimp before you know just how yummy this is. Well, now you can make it right at home and pair it with air fryer shrimp! I mean you can use this for just about everything, not just seafood too.
If this is new to you it's a creamy sweet and spicy sauce with a bit of tang at the end. It's just great. Love spicy? No problem you can add a bit of heat to it too if you like. That is the great part of making it yourself, just adjust as you wish to please everyone in your home.
My kids love it as a dip for their air fryer popcorn chicken and frozen nuggets too though. I mean……seriously, it makes both of these to be beyond amazing.
There are 2 basic ingredients you will need. Beyond that the additional add ins will add spice and a bit of tang if you want that.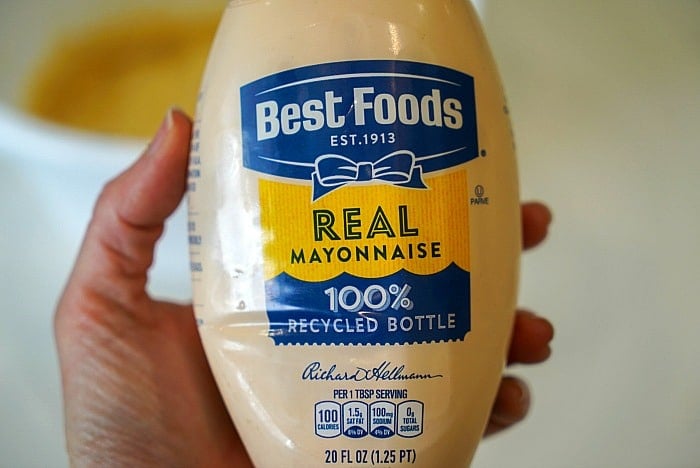 What is Bang Bang Sauce?
It is a dip or sauce you can use on a multitude of different proteins. Stirred in with cooked pasta is great too. Originating from a restaurant this popular sweet creamy sauce took off because it was so yummy served with shrimp. It's a great dipping sauce for chicken wings too.
Like I said, goes great with any and all fish of course but I haven't found a food I didn't like it on top of or served on the side to dunk in.
Where can I buy Bang Bang Shrimp?
BJ's Wholesale Club sells a version of this. Bonefish restaurant was the first to serve it and gave it the fun name it has. Other than that you'll need to make your own. Follow our recipe and it will be no issue. 😉 You can make a little for just one recipe or meal, or a bigger batch and use all week long.
Bang Bang Sauce Recipe
Mayonnaise

is the base. Do not cheat and get low fat, fat free or Miracle Whip. Choose this one, it's the best.

Sweet Chili sauce

has a great flavor. It has a bit of tang and is a great dip in itself for egg rolls.
Some like a gentle squeeze of lime juice in the mix too.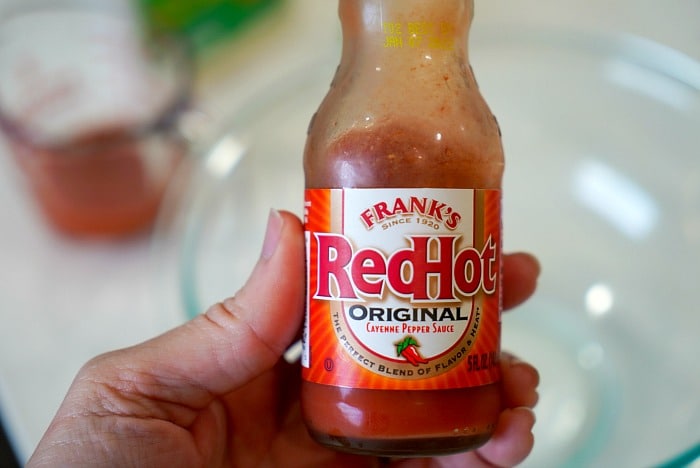 How do you increase spiciness?
There are a few ways to add heat to this sauce like:
Sriracha is my favorite choice. It is thick with a great flavor and makes things nice and spicy.
There are a variety of hot sauces beyond just Tobasco. Frank's Red Hot is quite popular.
To just add a seasoning you can use red pepper flakes, Franks seasoning, pepper or Sriracha powder which is my fave.
Tip: If you want to add some heat but not sure exactly how much add it slowly. First add 1 tsp of liquid heat, or 1/2 tsp of powder. Stir well and then taste. Want it spicier? Follow the same amounts and test again.
Bam Bam Sauce
If you have a variety of tastebuds in your home just separate the batch in half. Experiment with one of them for the more daring members and leave the other mild and traditional for the rest of the clan.
Homemade Bang Bang Sauce
Here's a quick step by step but there is a printable recipe card at the bottom of this post as well. Keep it on hand or come back, we love seeing you. 😉
It literally takes just 5 minutes to make and I would suggest making a larger batch so you can keep some for later. My kids love it on chicken nuggets too so we go thru a decent amount on a weekly basis ourselves.
Time needed: 5 minutes
Bang Bang Shrimp Sauce
Combine

Mix your mayonnaise and sweet chili sauce together in a bowl. If you want it very mild then just use this and enjoy.

Add heat

For heat add 1 teaspoon of Sriracha or liquid hot sauce of choice into your sauce. You could add 1/2 tsp. of powdered hot seasoning blends too. Mix and then taste.

If you want more heat add another tsp until it is the right spiciness for you. Dip shrimp or anything else in it and enjoy.
How to Make Shrimp Sauce
From there decide if you want a little squeeze of lemon juice or lime to add a bit of tartness. If you're unable to consume mayo. you could opt for plain greek yogurt instead.
BangBang Sauce
Just like any other type of sauce you'll want to customize it for YOU. Mayonnaise and Thai sweet chili sauce is just to start with. Once you have the mayo, chili sauce and Sriracha perfect then add from there.
Make notes on the printable recipe card I have for you below so it becomes the perfect blend for you. If you add garlic powder then jot down how much. Need a sprinkle of salt and pepper, just make note for next time.
We prefer hot air to cook these babies because it's lower in fat, NO oil or paper towels to absorb that excess oil needed.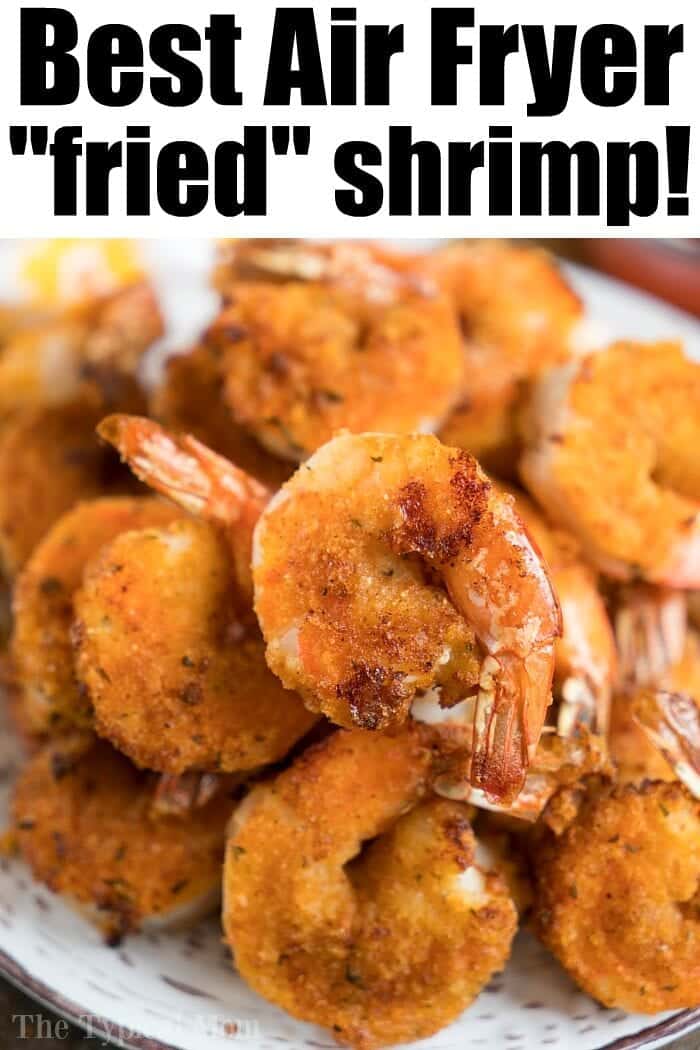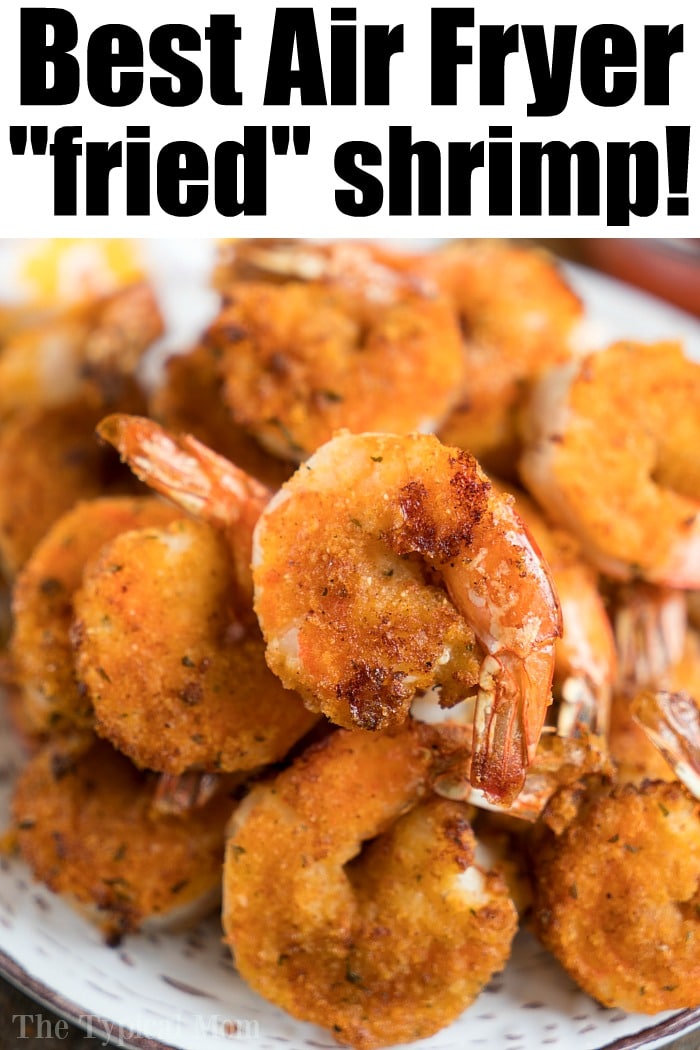 Best Sauce for Shrimp
It's a great shrimp appetizer or meal topped with green onions and served with rice. Like I said, it is great on everything though, including our favorite tilapia.
You can just make some steamed Instant Pot shrimp and brush this on top too for a healthier bang bang shrimp recipe. It is even great with a bit of it on top of vegetables. If you have a hard time getting your kids to try those, amp it up with this mix!
There is another dip we love making too though…that is our homemade fry sauce! It has a similar base and once again it is great on all sorts of things but mainly french fries of course.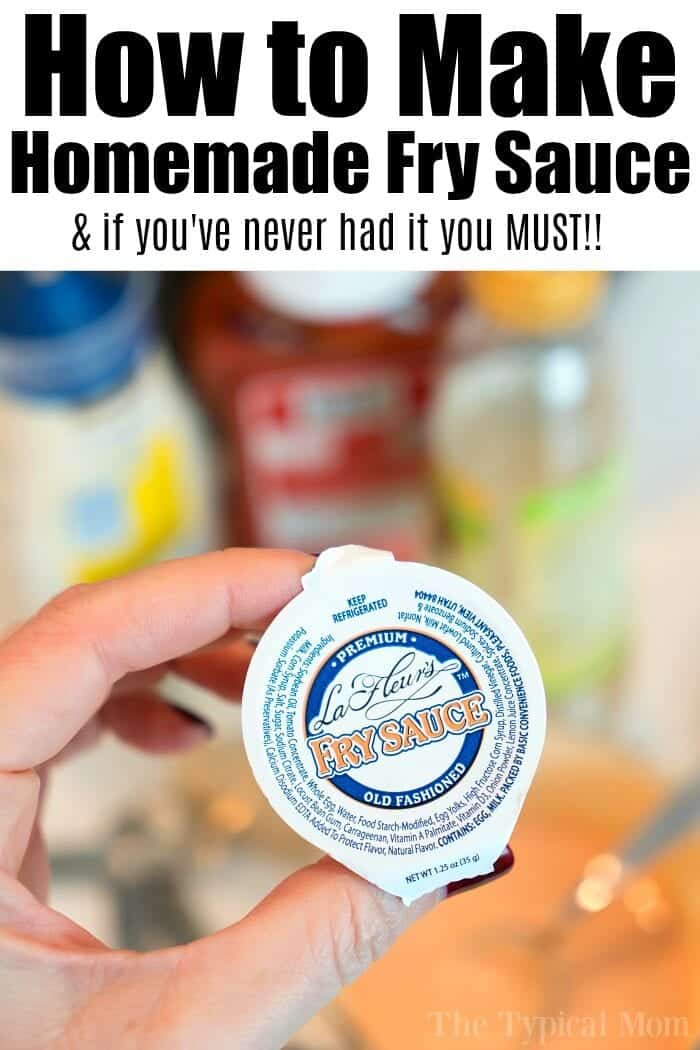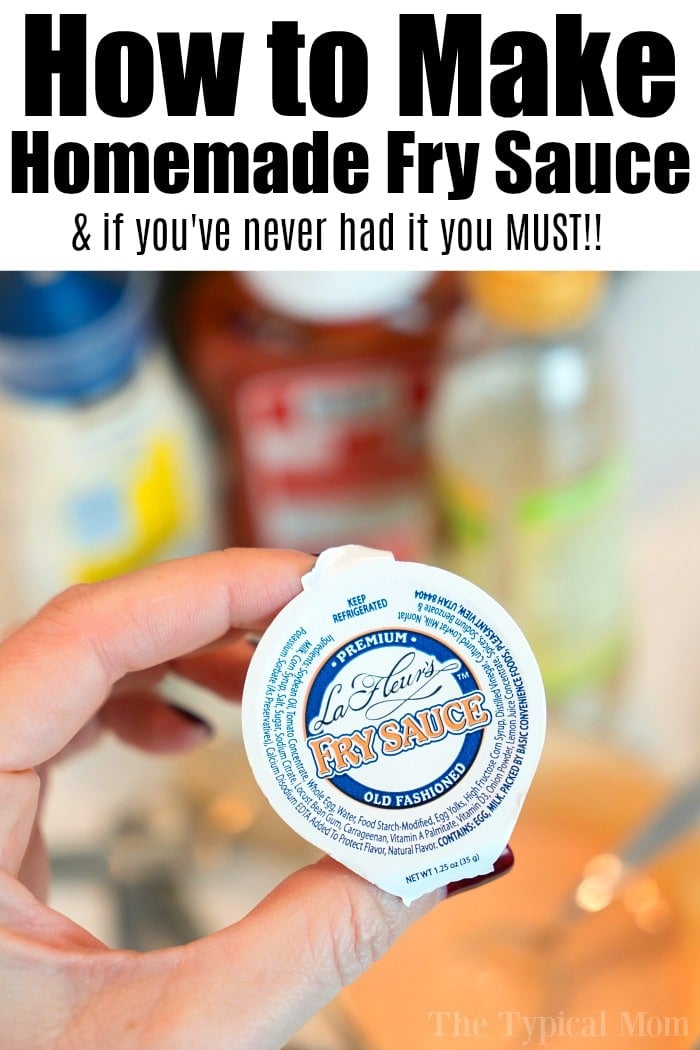 How do you store leftover sauce?
If you want to make a large batch and just defrost later you can using an ice cube tray! Fill the holes, slide the tray into a gallon freezer bag (so it doesn't get freezer burn) and freeze.
When you're ready to enjoy some more just pop out a cube into a small bowl.
Put into the fridge or on the countertop to defrost.
Stir and enjoy once it is smooth again.
Alternatively you can just put plastic wrap over your own. Gently press down so it touches the top with the wrap so no air is inside. Refrigerate and enjoy for up to a week this way.
Nutritional information for the ingredients listed such as calories and saturated fat is listed below. If you use a different brand that will be altered a bit.
Want to see a few of my favorite things that I am totally obsessed with?? Take a peek and see how many you might already have…twinsies!
Looking for more easy family recipes and tips? LIKE The Typical Mom Facebook page?
Then sign up for my free newsletter, and follow me on Pinterest! 😉
***** If you LOVED this recipe give it 5 Stars below and let everyone know what you thought about it. 😉
Bang Bang Shrimp Sauce
Homemade bang bang shrimp sauce can be mild or spicy! Great dip for fish of all kinds or chicken! Copycat Bonefish Grill bang bang sauce.
Instructions
Mix mayo and sweet chili sauce together. If you want it very mild then just use this.

For heat add 1 tsp of Sriracha and/or hot sauce of choice into sauce. Mix and then taste. If you want more heat add another tsp until it is the right spiciness for you.

Dip shrimp or anything else in it and enjoy.
Nutrition Facts
Bang Bang Shrimp Sauce
Amount Per Serving (1 oz)
Calories 86
Calories from Fat 63
% Daily Value*
Fat 7g11%
Cholesterol 4mg1%
Sodium 183mg8%
Potassium 6mg0%
Carbohydrates 6g2%
Protein 1g2%
Vitamin A 9IU0%
Vitamin C 1mg1%
Calcium 2mg0%
Iron 1mg6%
* Percent Daily Values are based on a 2000 calorie diet.