This air fryer fried shrimp recipe is amazing! With a light breading & tons of flavor they're crispy to perfection in just a few minutes with NO frying required. Air fryer fried shrimp no egg is possible y'all! This uses fresh or defrosted pieces but you can cook air fryer frozen shrimp too this way.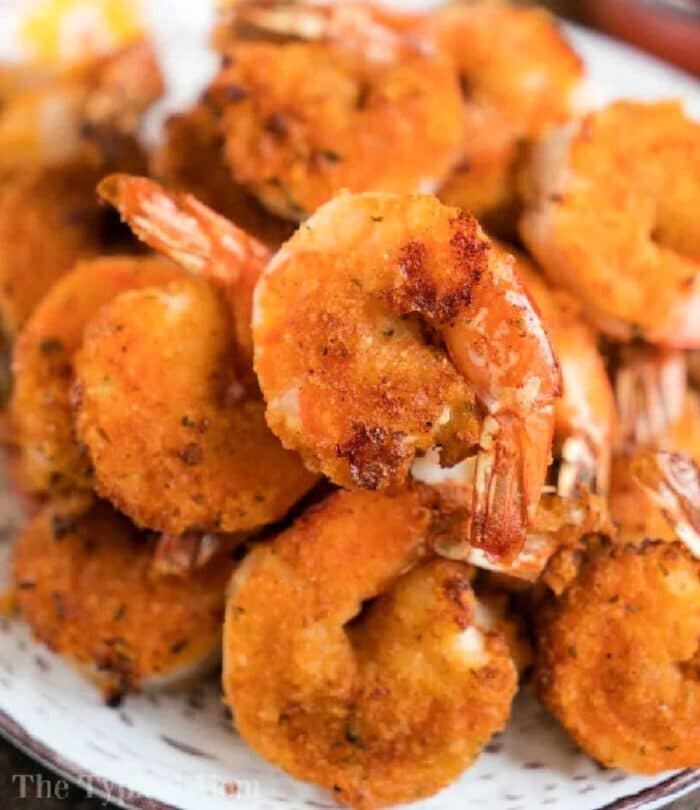 We are kinda' obsessed with seafood so air fryer fried shrimp was on our list to try this week. It came out more amazing than I had imagined! If you love air fryer recipes we have a lot on The Typical Mom site to try beyond this one. (affiliate links present)
Air Frying Shrimp
I know you are going to love these as much as we have! You can make them as an easy Ninja Foodi recipe, Cosori recipe or any brand you have. With a "secret ingredient" that takes this breading over the top from great to absolutely delicious, get ready for YUM.
If you have never cooked breaded shrimp in air fryer you will be obsessed. One thing that is most important for the breading to stick is to dry your seafood off so it will stick well. You can make them spicy too if you like with some red pepper flakes or dry sriracha. Sweeter like Fried Coconut Shrimp.
FIRST – You should sign up for my free newsletter so you get new posts emailed to you twice a week and never miss out on anything! If you love air fryer recipes too, here are some resources to start with: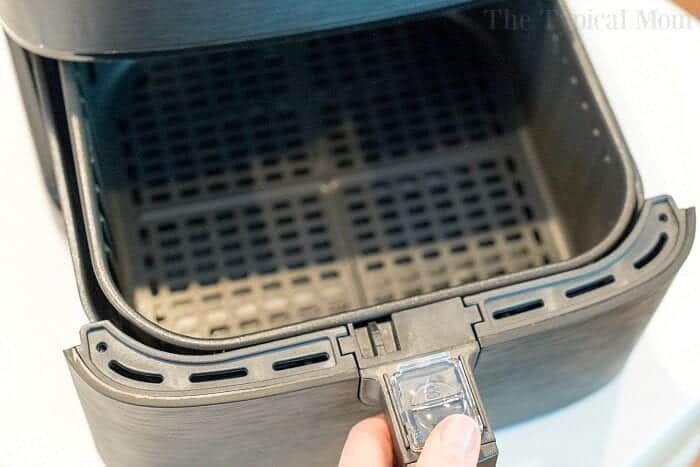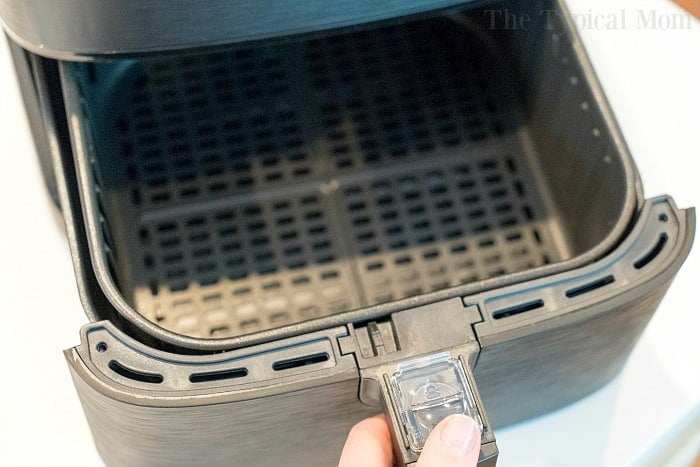 Fried Shrimp in Air Fryer
Like I said, we LOVE anything that comes out of the sea. If I had a fish market right next door we would all be in love. I guess it is because I was born in Hawaii and grew up in Southern California that gave me a love for all of it. Kids are the same way now so I buy it as often as possible.
Fried shrimp is amazing but I don't really love the aftertaste if you deep fry it in oil. This way I can get it to the same crispy texture on the outside but you only need a light olive oil spray, that is it.
BUT crispy battered shrimp are just so much better.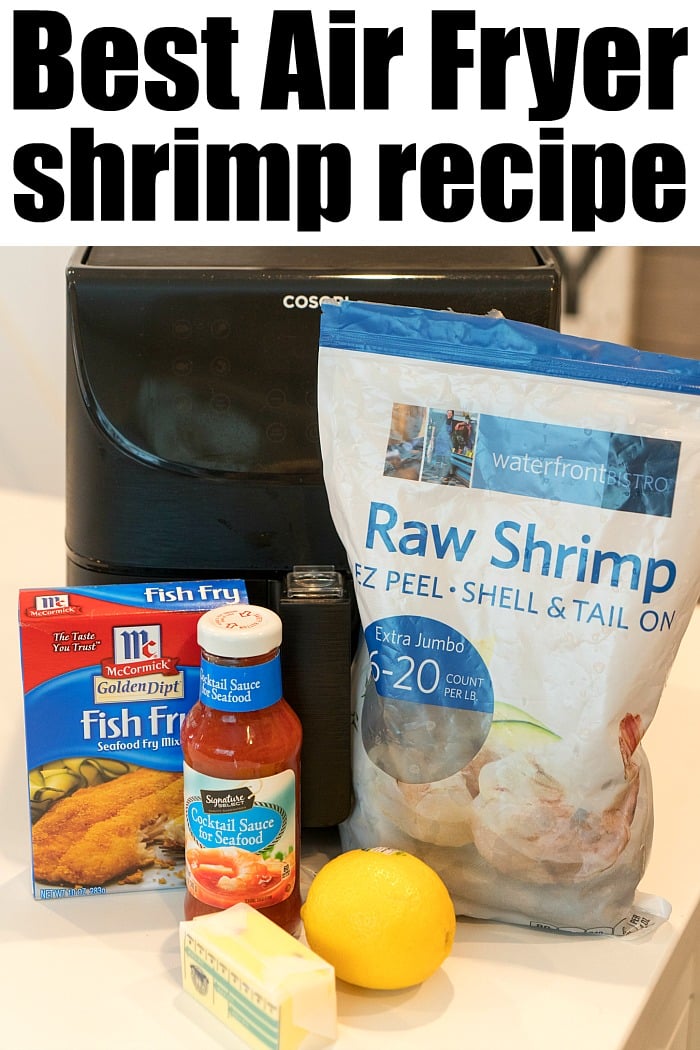 Air Fryer Shrimp Tempura
You can't really use wet breading in this machine but this is as close as you're going to get, and it's amazing y'all. Here are a few questions you might have in mind before you get started on this like:
Can you put shrimp in an air fryer?
YES! We will show you how here. I started with this boxed fish fry mix which turned out okay, but bread crumbs with seasonings I threw in turned out much better.

The only thing I didn't like about this one was it tasted a bit grainy. Even after being sprayed with olive oil the Italian bread crumbs were crispy and so flavorful. Lesson learned.
Can you put frozen shrimp in an air fryer?
You won't be able to coat it like you see here but yes you can. Add to air fryer basket and cook at 400 F for 5 minutes, or 10 minutes if it's frozen RAW shrimp. Shake basket after half the time.
Like our air fryer wings and air fryer zucchini chips, this air fryer shrimp recipe is quite healthy as it isn't deep fried. BUT it sure does taste like they have been! The outside comes out super crispy, yet the meat inside is still tender.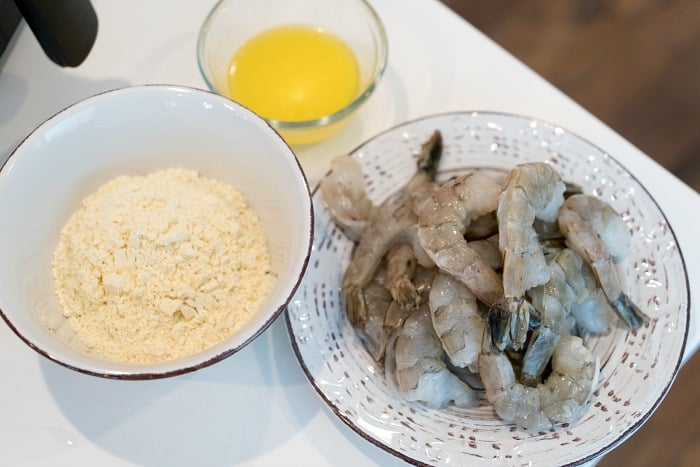 Air Fryer Shrimp
Of course you can throw these right into your basket just tossed with olive oil and seasonings until pink. We do this often, serve it over rice for a really healthy and simple meal. Occasionally we want to go all the way though and make them breaded like you see here.
Shrimp – We used Jumbo so timing is appropriate for that size. Shrimp were defrosted, shells removed, and deveined before being battered.
Italian bread crumbs
Taco seasoning – seriously!
Garlic salt
Butter
Olive oil cooking spray
Salt and pepper to taste
I know, sounds kinda' funny to put taco anything on shrimp but wow did it ever give it a wonderful flavor. I asked my husband (who says he doesn't like taco seasoning period, even for tacos) after he finished an entire plate of these what he thought.
He said "they were so good!", then I told him what I used to make them. Yep, had to admit he may be wrong about that spice. 😉
Ninja Foodi Fried Shrimp
As you can see above I bought a bag of frozen jumbo shelled shrimp. They sat in the freezer for quite some time and really needed to be cooked. That is when I thought of creating some sort of air fried shrimp recipe.
Keep in mind that shrimp shrink quite a bit when they're cooked. Jumbo really becomes a medium size so they're ideal. A perfect bite size for everyone in our family. I wouldn't use a smaller size.
How do you know when fried shrimp is done?
The exterior should be pink with red tails. Flesh will be slightly opaque and white in color. You do not want to overcook these or they will easily dry out. Underdone is better than over if you ask any one of us.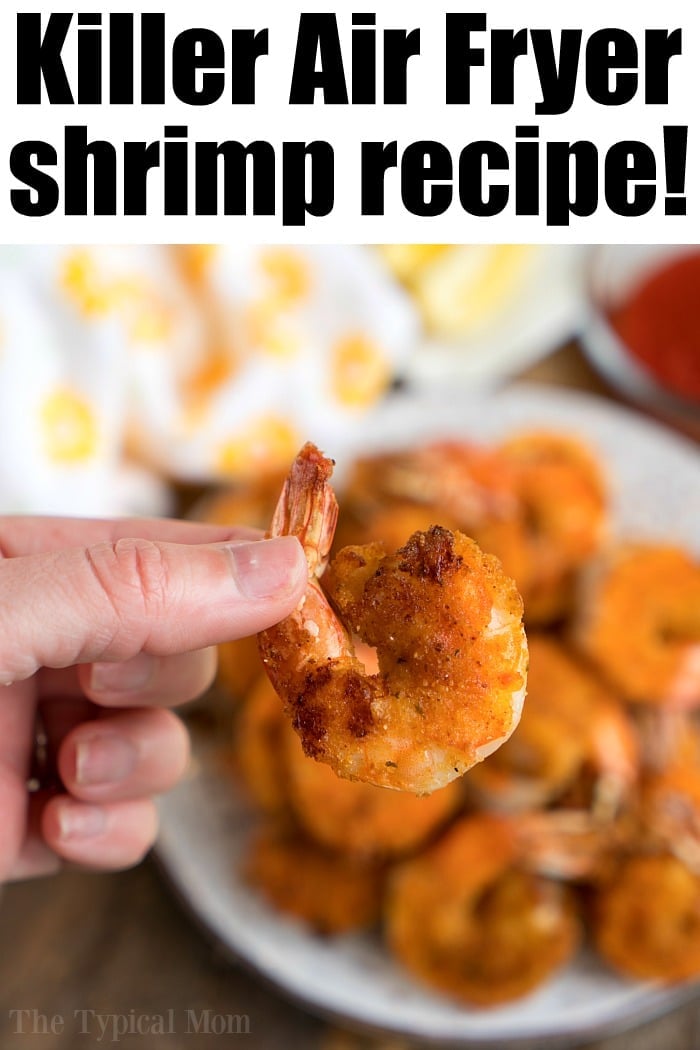 How do you cook pre cooked shrimp in an air fryer?
Place a single layer of frozen popcorn shrimp into your air fryer basket.
Cook at 375 degrees for 7-9 minutes, flipping halfway through the cook cycle
Eat immediately for best results
Cooking any sort of breaded frozen shrimp in a hot air machine would follow this same timing with slight variations depending on the size of them.
If you're trying to figure out how long to cook a variety of foods in your air fryer, use the printable air fryer cook times sheet lined at the top of this post. It helped determine how long to cook air fryer frozen chicken nuggets and more.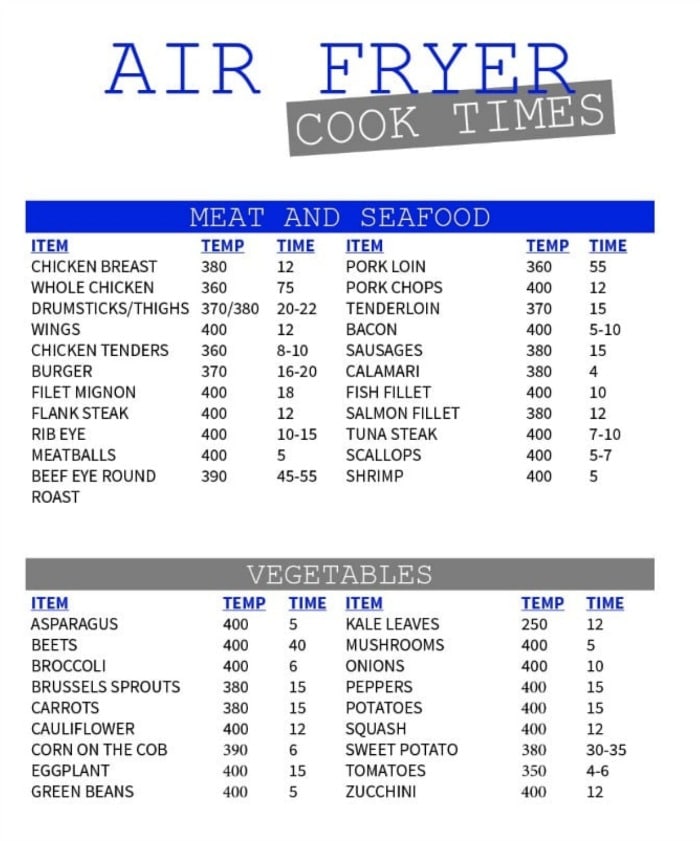 Fried Shrimp with Shell On
You can buy them with or without the shell. I prefer off or else when you peel the outside off all of your seasoning are going to go to the way side with it. Everything is on the surface so they will likely be rather bland underneath but your choice.
What goes with fried shrimp?
Air fryer pickles are an out of this world combo
Our easy roll recipe is great if you want some bread with this
We have a bunch of other fish recipes here too.
The best side dish we love is air fryer cauliflower you see here. I use both my Foodi and my Cosori so I can make all of it at the same time.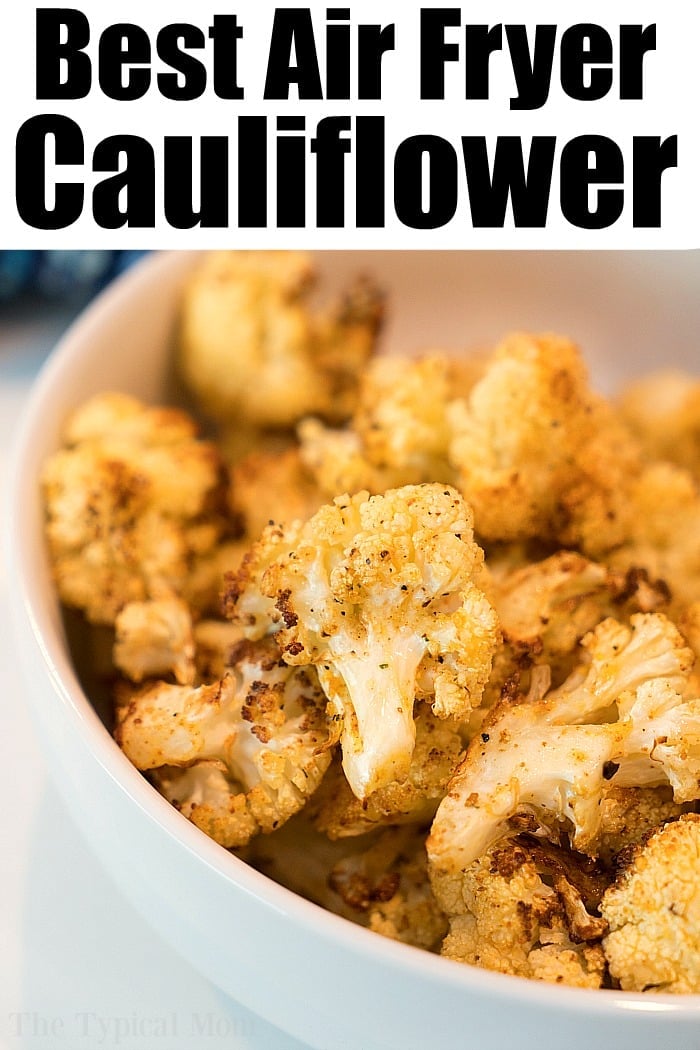 Ninja Foodi Shrimp
Here are quick step by step directions but I also have a printable recipe card at the bottom as well. Defrost shrimp if they're frozen. Lay on paper towels to remove water on the outside. This is important so outside gets crispy and breading sticks well. I prefer leaving the tails on
Air fryer Breaded Shrimp
Melt butter in a bowl and mix dry ingredients in another shallow bowl or plate.
Preheat air fryer to 400 degrees F for 5 minutes.
Dip shrimp in the butter, then dredge in bread crumb mixture so it's nicely coated. Allow excess to fall off.
Add shrimp into air fryer basket in one layer. Overlapping will cause shrimp to cook not as crispy. Spray with olive oil and cook for 5 minutes or until as crispy as you'd like.
Enjoy as is or with this killer sauce to make air fryer bang bang shrimp!
Now enjoy, and try our air fryer scallops next!!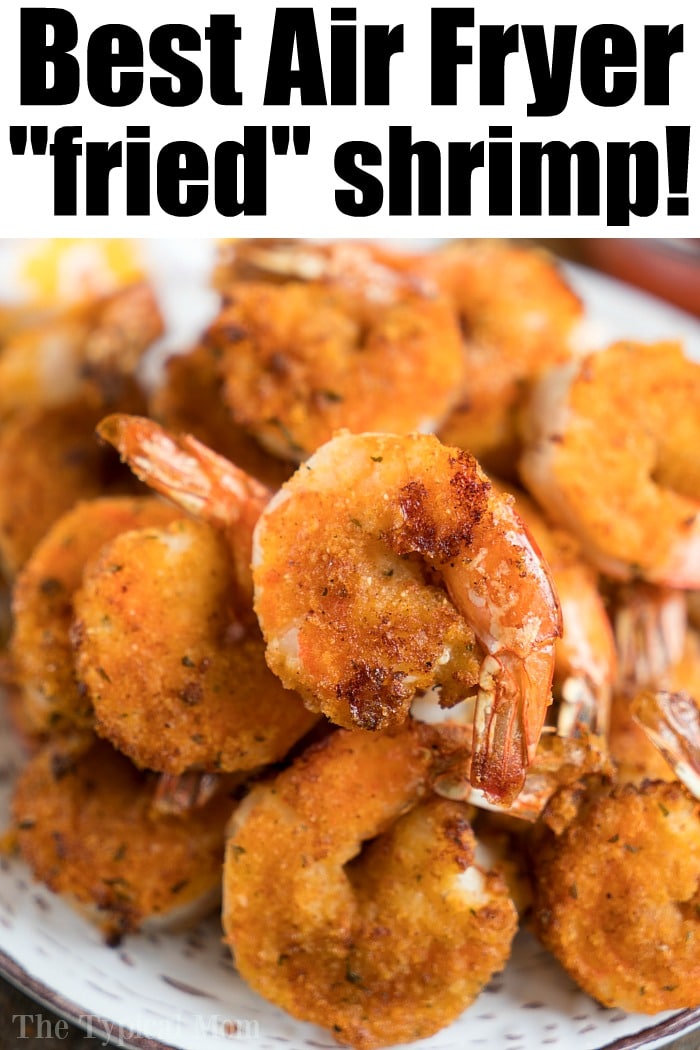 Want to see a few of my favorite things that I am totally obsessed with?? Take a peek and see how many you might already have…twinsies!
Looking for more easy family recipes and tips? LIKE The Typical Mom Facebook page?
Then sign up for my free newsletter, and follow me on Pinterest! 😉
***** If you LOVED this recipe give it 5 Stars below and let everyone know what you thought about it. 😉
Air Fryer Fried Shrimp
This air fryer fried shrimp recipe is amazing! With a light breading & tons of flavor they're crispy to perfection in just a few minutes with NO frying required.
Instructions
Melt butter in a small bowl in microwave for about 30 seconds. Take shells off shrimp, devein them and pat each one down WELL with paper towels to remove water from outside (this will make them crispy).

In a bowl mix bread crumbs and seasonings. Preheat air fryer now for 5 minutes at 400 degrees.

One at a time dip your shelled deveined jumbo shrimp into the butter, then into the bread crumb mixture. Use a spoon to completely cover the shrimp (keep tails out of mix). Carefully shake off excess crumbs and put into preheated air fryer.

Fill basket with as many as possible without overlapping them. Spray all of them with olive oil spray.

Close lid or push in basket and cook at 400 degrees for 5 minutes (for jumbo, smaller would not take as long). I did a round flipping them and one where I didn't. I think not flipping came out better as breading stayed in tact better.

Enjoy immediately for best taste.
Nutrition Facts
Air Fryer Fried Shrimp
Amount Per Serving (3 oz)
Calories 188
Calories from Fat 99
% Daily Value*
Fat 11g17%
Cholesterol 76mg25%
Sodium 1836mg80%
Potassium 59mg2%
Carbohydrates 16g5%
Protein 7g14%
Vitamin A 334IU7%
Vitamin C 1mg1%
Calcium 72mg7%
Iron 1mg6%
* Percent Daily Values are based on a 2000 calorie diet.