Tons of breaded air fryer fish recipes and more with no breading at all. Healthy and crispy dinner options your whole family will love night after night. All different kids of air fryer fish ideas you could ever imagine.
Cooking fresh or even frozen fish in your Air Fryer doesn't have to be hard. These simple Air Fryer Fish Recipes will show you just how simple it can be! Then move on to make even more easy air fryer recipes and you'll be a pro in no time. (originally published 4/20, affiliate links present)
Ninja Foodi Fish Recipes
We love air fryer fish!!
Here we will share how to cook cod, tilapia, salmon, shrimp tacos and more.
You see I was born in Hawaii so needless to say I ate it a lot as a really young child. It was just normal and I thought everyone else loved things out of the sea too. Not always the case but when you love it you are obsessed like us. Now that I found the best method ever to keep it fork tender but with a little crisp I'm here to share with y'all.
I have all the things here. We love easy things like air fryer tuna melt sandwiches, and extras like how to make white sauce for fish tacos so you can serve them up every single week.
If you love air fryer recipes too, here are some resources to start with: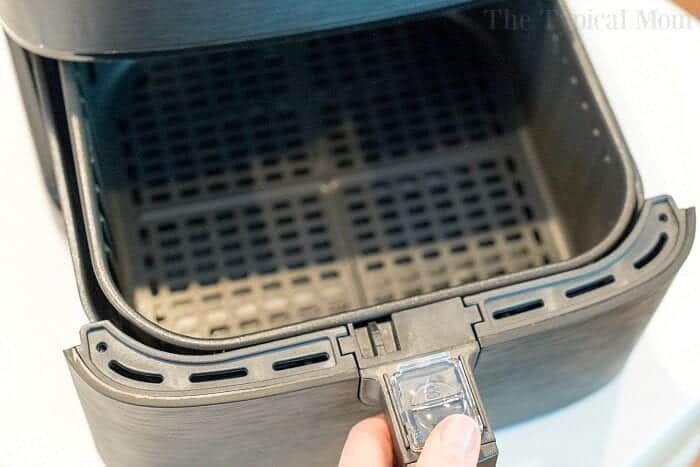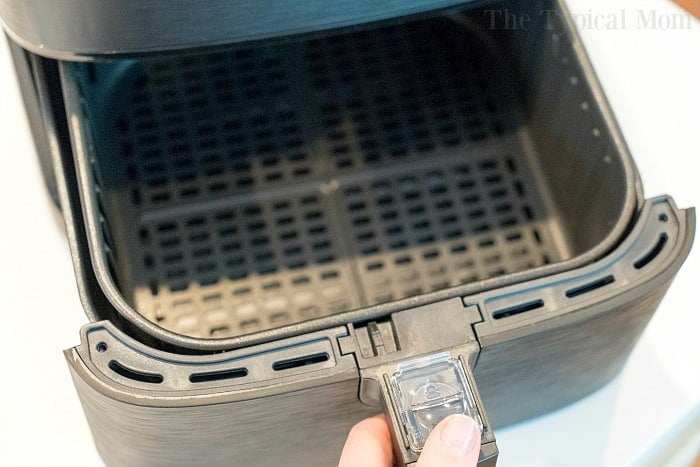 Fish in the air fryer
There's just something about a delicious piece of perfectly cooked fish that has me coming back for seconds over and over again. Whether you make it for dinner or an an appetizer, like how to cook calamari perfectly, you'll soon be addicted.
You can make them dipped in an egg mixture, then in bread crumbs before laying them into the air fryer basket. We did actually figure out how to coat with a wet batter recently though. Now beer battered fish in air fryer is here.
OR just brush on olive oil and sprinkle with salt and pepper like our air fryer tuna steak. Either way all these air fry fish recipes are great.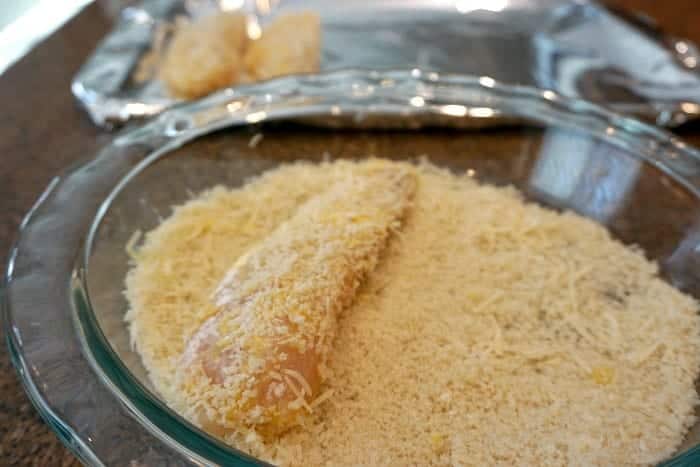 Ninja Air Fryer Fish Recipes
Traditionally battered fish with let's say tempura will not work in a machine such as this. It needs to be a dry version as you see above here.
First decide which way you want to go and have some olive oil cooking spray nearby, that will be handy to get it SUPER crunchy on the outside.
Then print out this free air fryer cook times chart so you can rest easy knowing that it's going to be cooked to perfection.
Yes you can make oven fried fish that is lower in fat too, but air fryer fish and chips is a lot faster.
Before jumping right into the delicious Air Fryer Fish recipes, it's time to dig a little bit deeper into what an air fryer is and does.
What is an air fryer?
Besides being one the of best kitchen appliances ever, an air fryer is something that every kitchen needs.
Below is our large air fryer that's great for larger families with multiple racks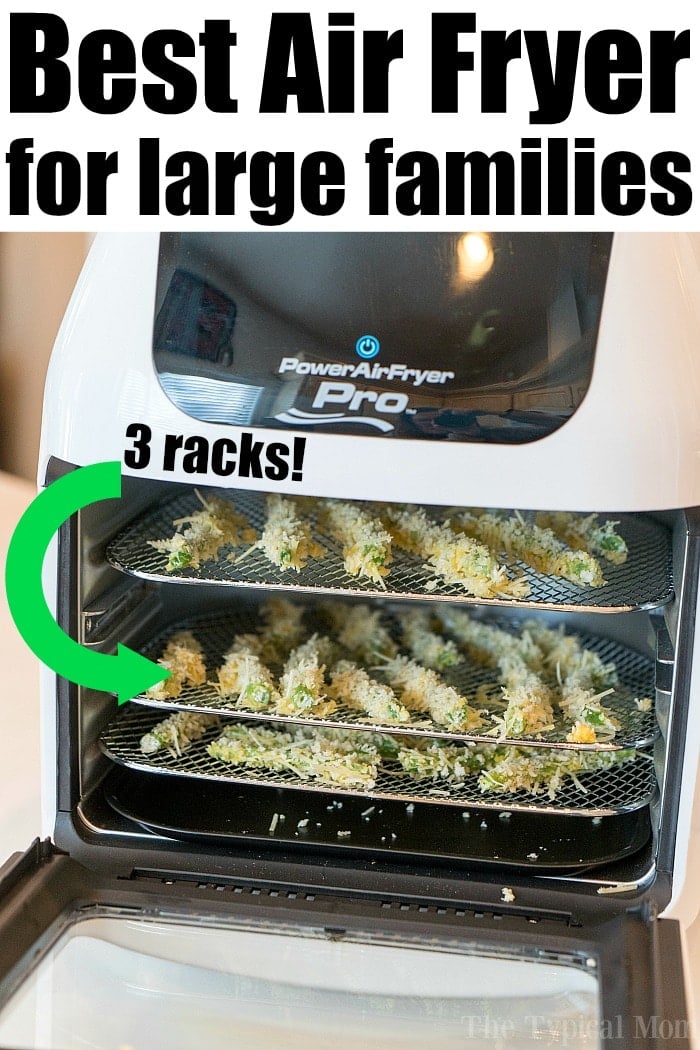 Ninja Foodi Fish
Why do I love using these kitchen appliances so much?
It quickly cook your food by circulating hot air around without the need of any oil. So instead of deep frying and submerging into fat laden oil you can just spritz your air fryer crab cakes and they'll become just as crispy.
Every awesome recipe comes out crispy and perfectly cooked each and every time
Fish flakes easily with a fork and is tender on the inside with the crunchy outsides I love. You don't even need much breading like our air fryer catfish. Leave "naked" for low carb keto diets, you can do it all, check out how to cook sockeye salmon for them all.
Most recipes only take 8-10 minutes total!
Do you need any more reasons than that? If you're looking for the perfect Air Fryer to buy, here's the one that we have and love!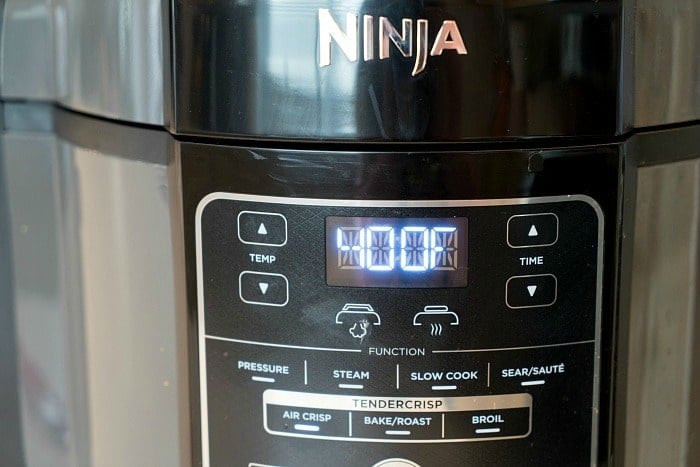 Ninja Foodi – It's like a combination machine where an air fryer combines with a pressure cooker that can knock out literally any recipe.
New to the air fryer world? Here's a free Ninja Foodi cookbook to help you find a ton of simple air fryer recipes without having to search too hard.
Plus, if you're here for recipes, you'll want to bookmark this page with Ninja Foodi recipesthat you're certain to love as well.
Do you have to put oil in your air fryer?
The short answer, no. You don't. You can if you want, but you don't have to. Why? because the hot air circulates to cook your food, oil free. I do however use olive oil spray to ensure the food doesn't stick to the basket but that is it.
Frozen Fish in Air Fryer
You can totally do this too. Give our frozen tilapia air fryer recipe a whirl and you'll see just how great it actually turns out. You can't really bread it rock hard but you can season the outside well like our air fryer frozen shrimp. Pop them right inside your basket and they will get tender in no time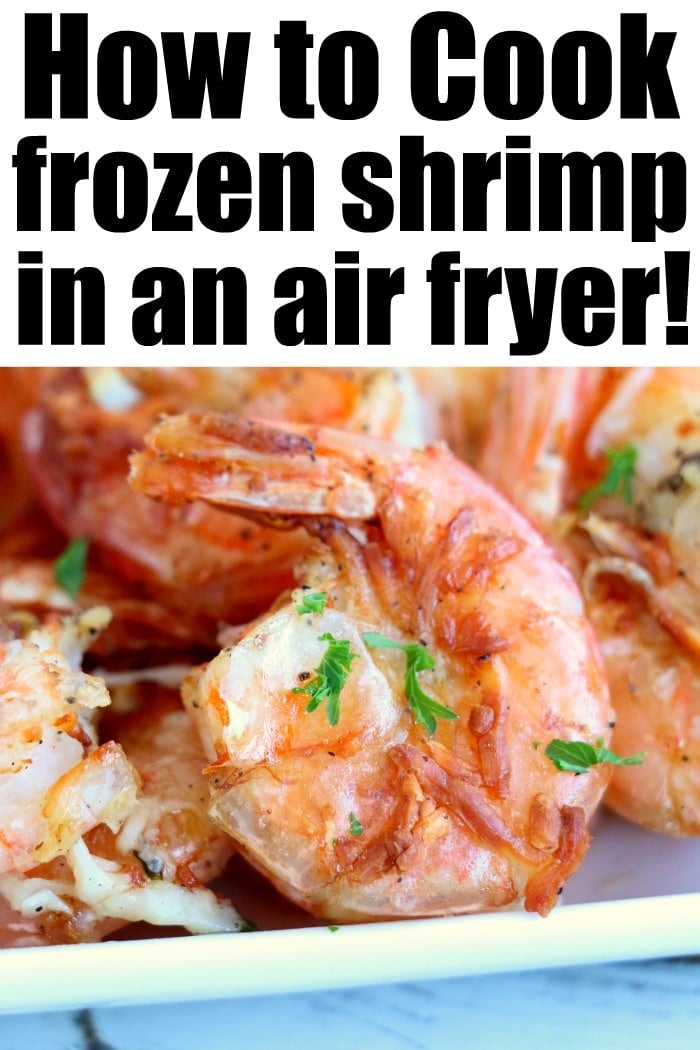 Can you bake in an air fryer?
Absolutely. Didn't I mention that this kitchen appliance can do anything? You can bake desserts etc with ease.
What foods can you cook in an Air Fryer?
There are so many options. You can cook:
Beef
Chicken
Fish
Vegetables
Dessert
Side dishes like air fryer hushpuppies that are great with any of these choices
You can really cook all types of frozen foods in this thing right out of the package like our air fryer frozen crab cakes and more.
If you want to cook it, you can! Seriously. It's that simple.
While I feel like so many people tend to focus on cooking chicken, beef, and pork, what about all the amazing fish fillets and meals out there just waiting to be cooked?
We love to eat fish in our household, so I can vouch that the air fryer knows what it's doing when cooking fish. These simple recipes are great to have on hand to change up your weekly meal plan!
We will start with one of our very favorites, this air fryer salmon recipe! With a sweet and salty dry rub similar to our smoked salmon, it's sure to get thumbs up from everyone.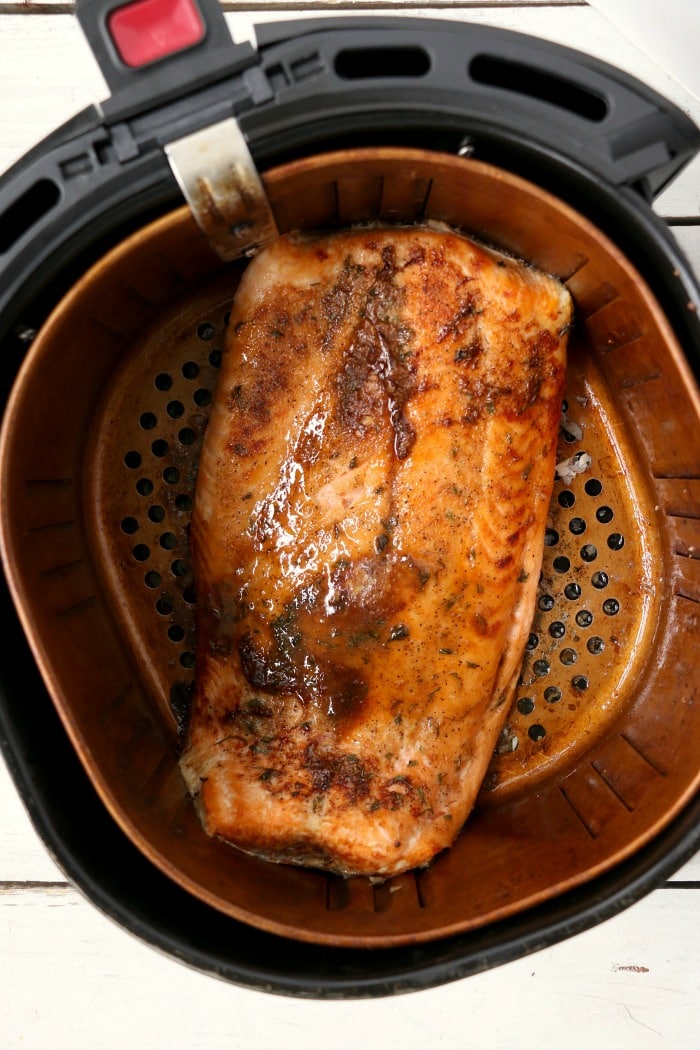 Air Fryer Fish Recipes
Our air fryer calamari is a fun appetizer or side dish too.
If you'd rather use low carb Panko breadcrumbs we have an air fryer fried fish recipe here you can try too.
Air Fryer Fried Fish
Air fryer fish recipes are great as a healthy meal. This easy air fryer fried fish recipe is yummy and low carb with Panko breadcrumbs.
Instructions
Cut your whole, skinless fillets in half so the pieces are thinner and smaller.

Put flour on a plate and whisk eggs in a shallow wide bowl. In a third shallow bowl or plate mix Panko with garlic powder and salt.

Preheat your air fryer to 400 degrees for 5 minutes.

Dip each piece of fish into flour, on both sides, shake off excess. Then dip into egg on both sides and then into Panko mix. Press mixture on to the outside on both sides of fish.

Place coated fish into air fryer basket that has been sprayed first with non stick spray.

Once you have one layer (do not overlap), close basket and cook for 4 minutes. Timing will vary according to how "well done" you want your fish to be and how thick your fillets are (thicker will take longer)
Nutrition Facts
Air Fryer Fried Fish
Amount Per Serving (2 oz)
Calories 59
Calories from Fat 9
% Daily Value*
Fat 1g2%
Sodium 110mg5%
Potassium 29mg1%
Carbohydrates 11g4%
Protein 2g4%
Calcium 27mg3%
Iron 1mg6%
* Percent Daily Values are based on a 2000 calorie diet.
These are all on our list of few ingredient recipes, so if you want an easy meal you'll be set.
Now if you want a quick snack, or your kids just love finger foods, make air fryer fish sticks some day. They're WAY better than in the oven because it's a FAST way to make them really crispy and crunchy.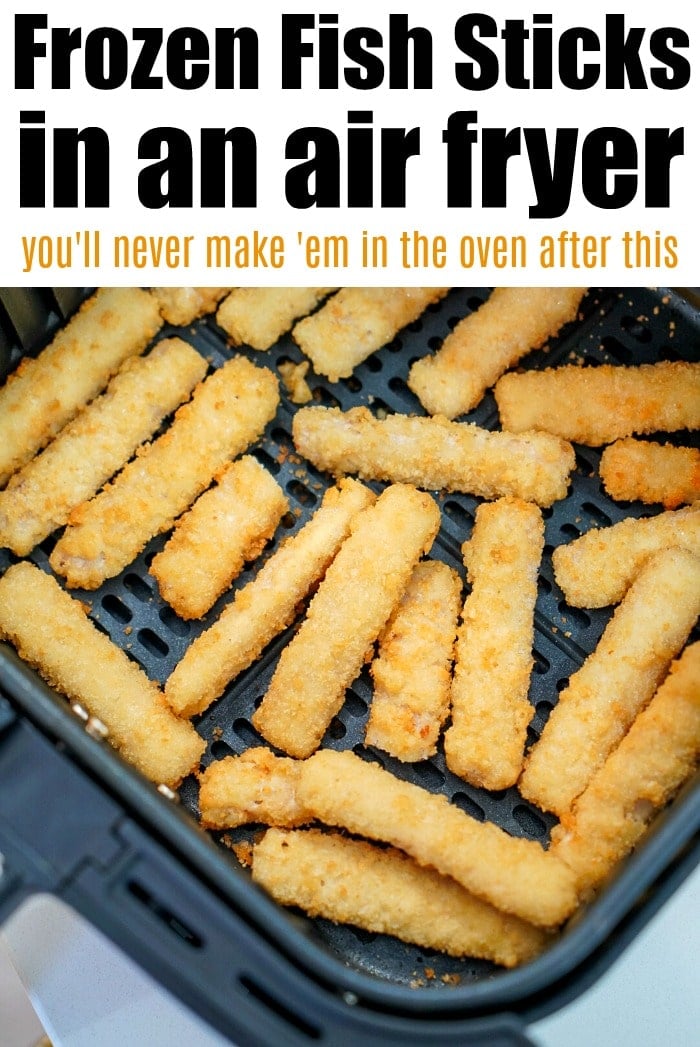 How to cook Shrimp in Air Fryer
Crispy Air Fryer Fish and Chips– Who doesn't love the classic dish of fish and chips? And when your air fryer can cook it for you, you let it!
Air Fryer Baja Fish Tacos– Just when you thought you'd tried fish tacos every which way possible…the air fryer stood up and said, "treat your taste buds with a bite of this!"
You can use any sort of protein inside these babies, like air fryer mahi mahi, tilapia, catfish or something else you love.
Use cod, tilapia, salmon, catfish or any other type you love.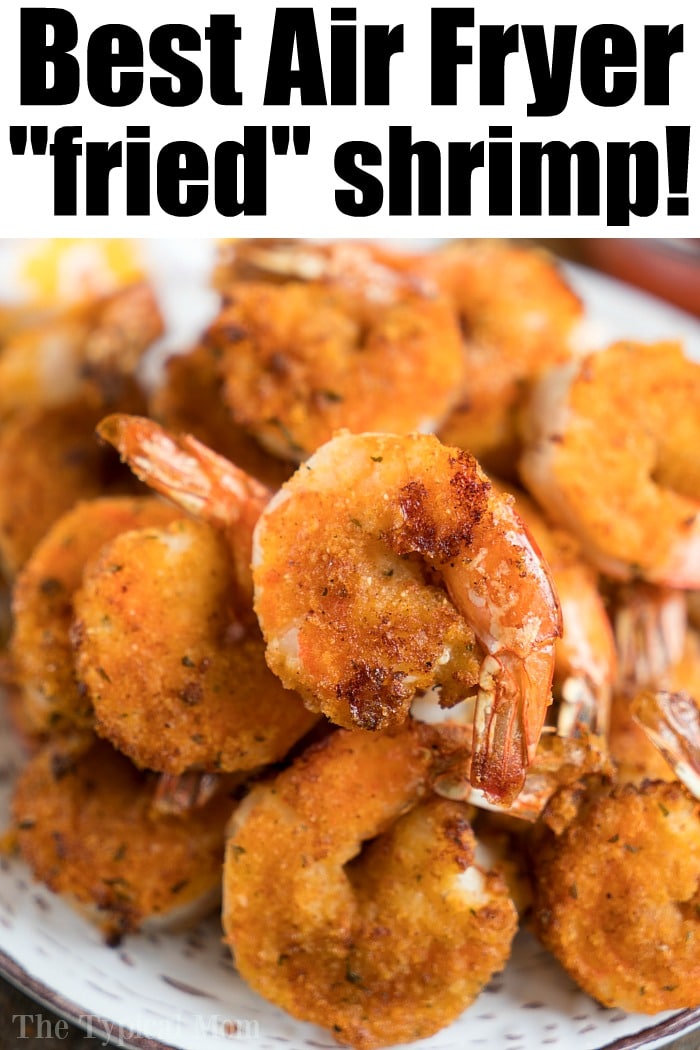 Crispy Cod Nuggets– Think of them like chicken nuggets…but fish. Bite-sized but full of taste.
Want something that will blow them out of the water?? Use taco seasoning (you heard that right) in with your breadcrumbs to make air fryer fried shrimp tonight.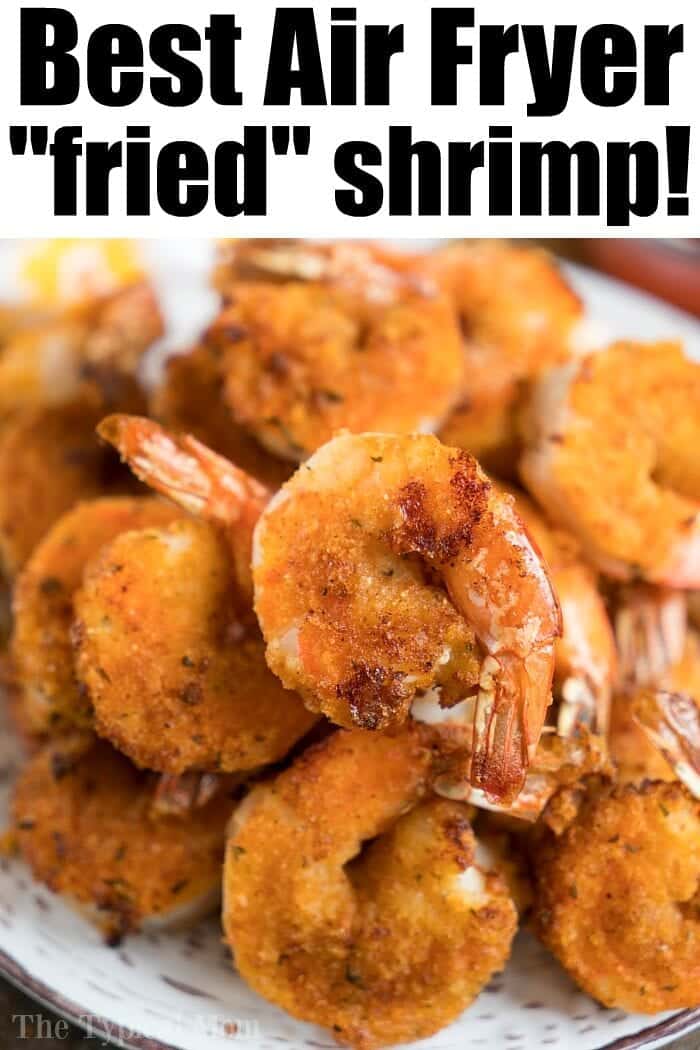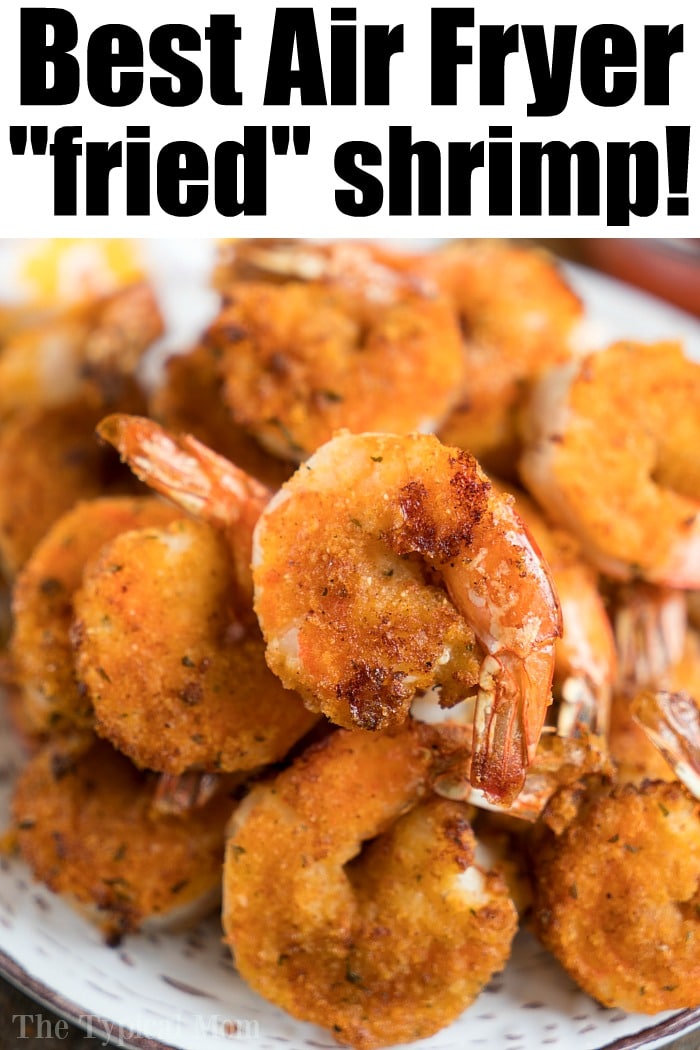 See? What did I tell you! There are so many great air fryer fish recipes that you have to give them all a try.
But don't stop there… If you're on the hunt for other pressure cooker fish recipes you can try these too
When it comes to using your air fryer, you'll find out that you love the ease of use. And the other great part?
Cleanup is a breeze as well. Even if you use a little bit of oil, it's still hardly anything to have to worry about cleaning up.
Some toaster ovens are now including an air fry function!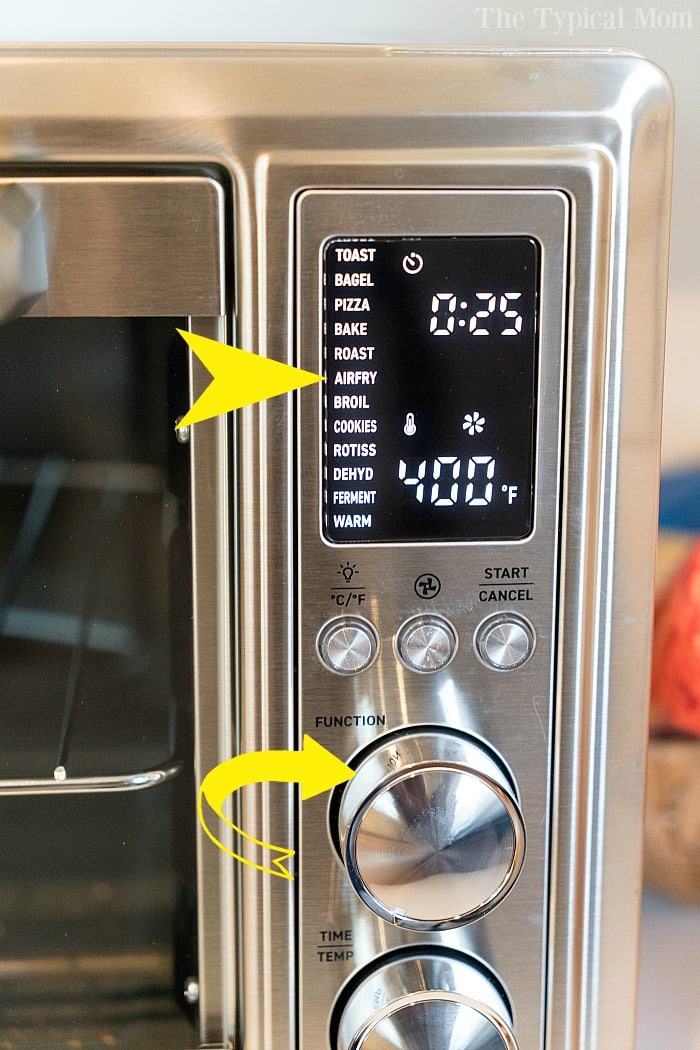 What are the benefits of using an air fryer?
There are a ton of great benefits to using an air fryer, but here are some of the top ones:
Saves time
saves energy
creates less mess
Cooks food with less grease and oil
And if those benefits aren't enough, trust in your taste buds to show you the way. Cook up one or two (or all 15!) of these delicious air fryer fish recipes and see which one you like best!
Truth be told, you may not be able to choose!
Want to see a few of my favorite things that I am totally obsessed with?? Take a peek and see how many you might already have…twinsies!
Looking for more easy family recipes and tips? LIKE The Typical Mom Facebook page?
Then sign up for my free newsletter, and follow me on Pinterest! 😉
***** If you LOVED this recipe give it 5 Stars below and let everyone know what you thought about it. 😉