Free meat smoking chart you can print so you know how long chicken pork or beef takes. Plus what temperature to set your smoker to so it's perfectly done.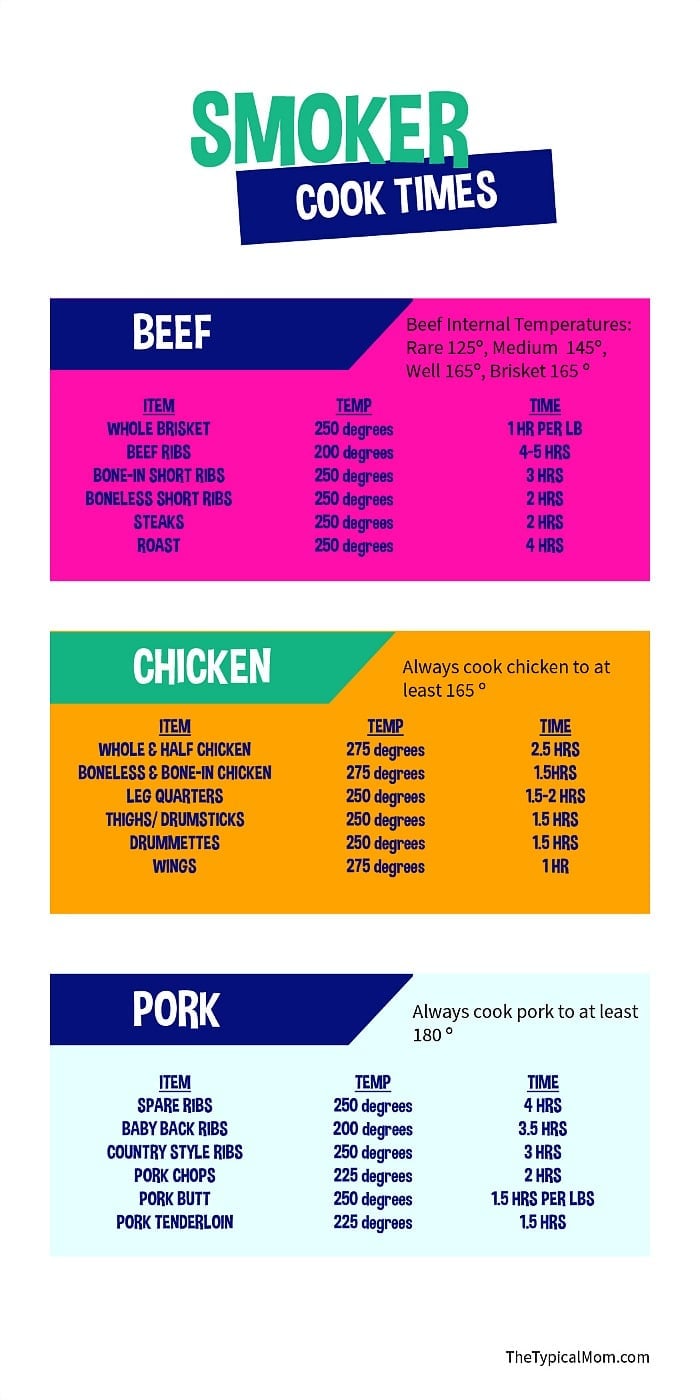 We have a lot of easy electric smoker recipes on The Typical Mom. What else do we like, printables that is what! Making lives easier is what we're all about so we created this free printable meat smoking chart to make smoking meat at home even easier!
If you're new to smoking meats we can help get you started. Step one is printing this meat smoking chart.
Then we will share a few easy smoker recipes we have created over the years.
Let me start by saying that The Typical Dad typically does all the smoked meats in our house. He does a phenomenal job! Nothing is too hard for beginners, and he has the best dry rub for steaks ever created. Ok I am a bit bias but I am also quite picky so…..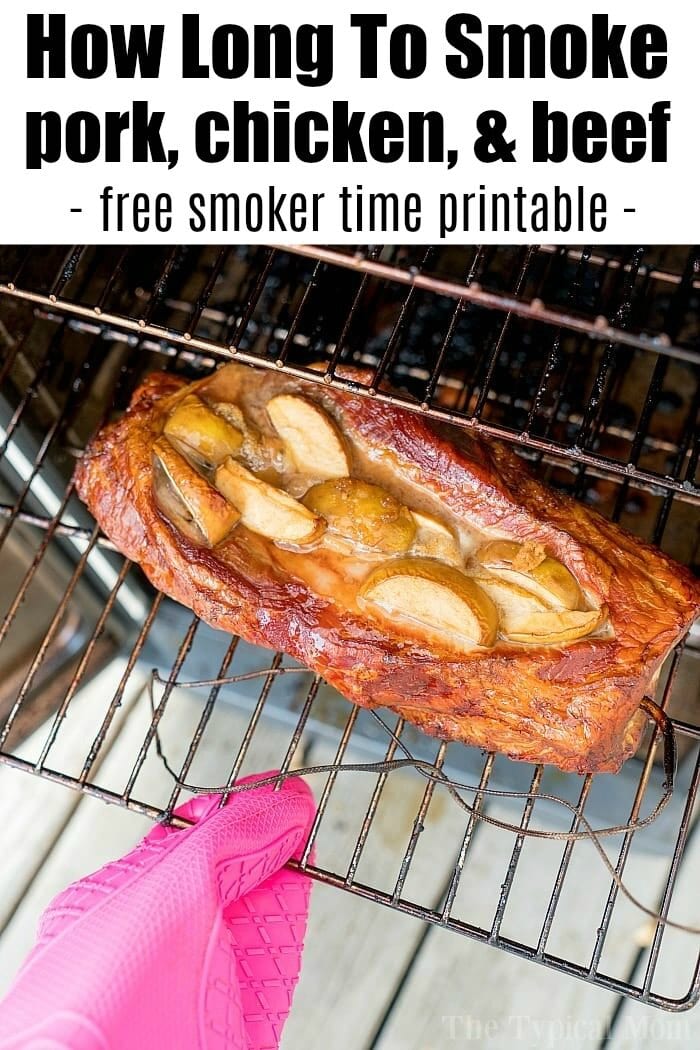 If you need smoking for beginners tips, here is a bit of information.
We hope this will help you understand smoking meat times so you can created smoker recipes yourself.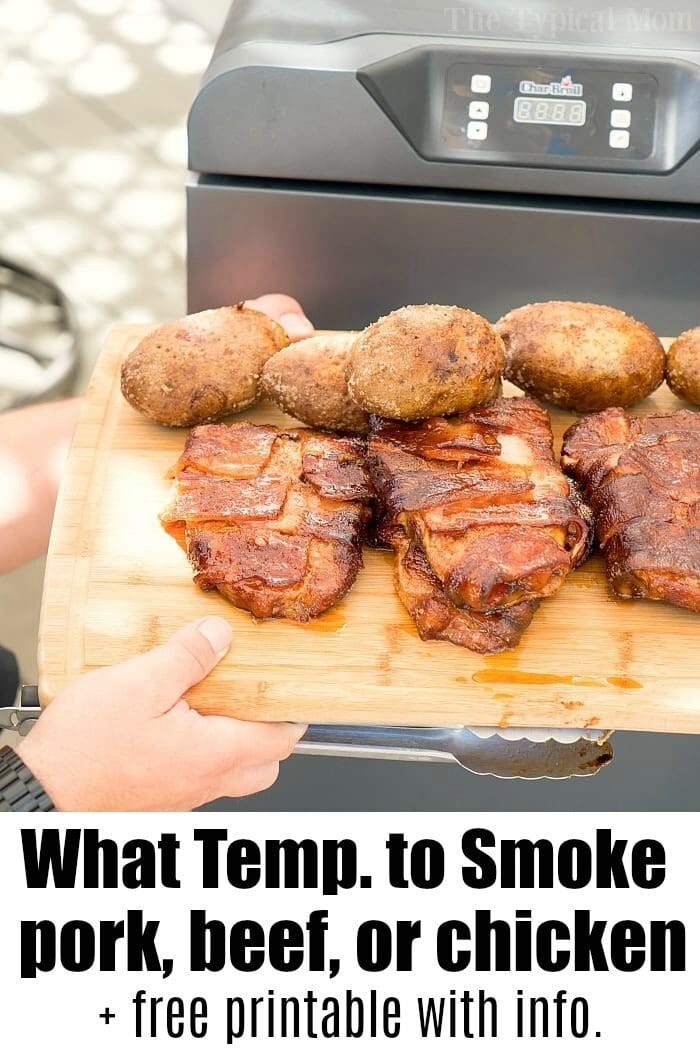 Here are a few smoked meat recipes to start with