Free meat smoking chart you can print so you know how long chicken pork or beef takes. Plus what temperature to set your smoker to so it's perfectly done.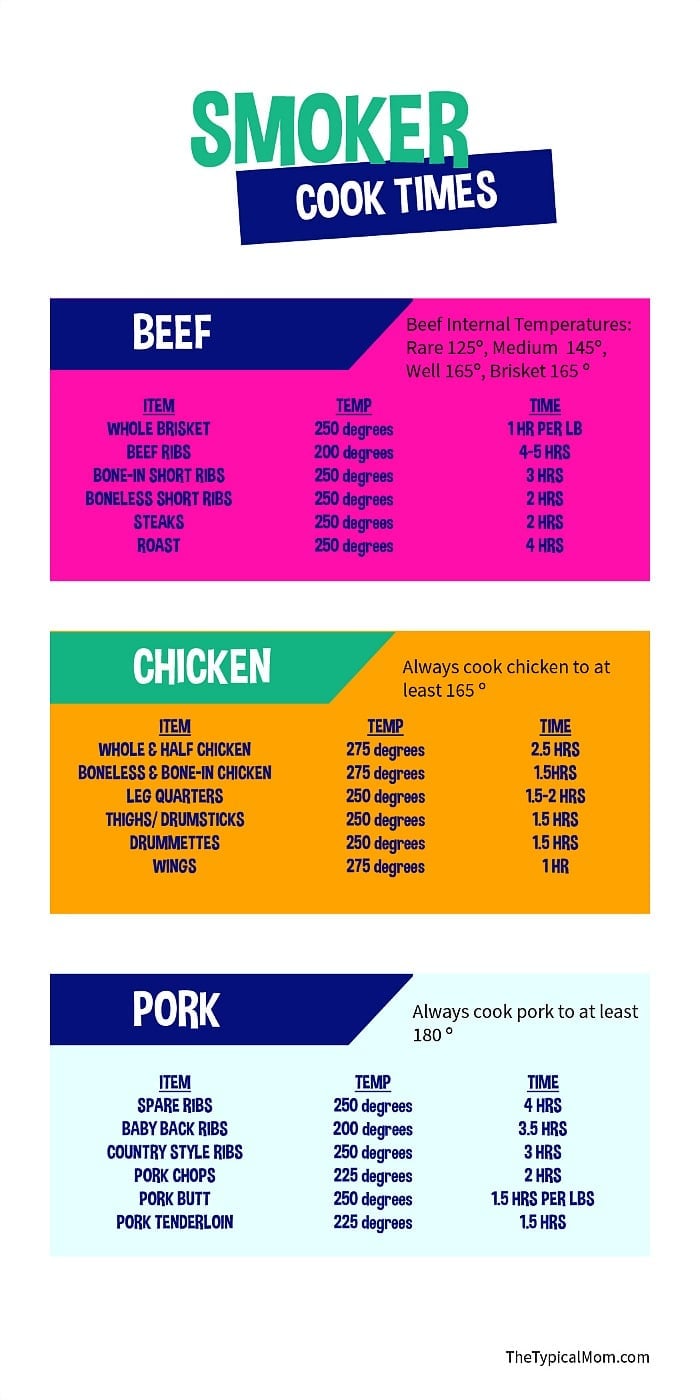 We have a lot of easy easy smoker recipes on The Typical Mom. What else do we like, printables that is what! Making lives easier is what we're all about so we created this free printable meat smoking chart to make smoking meat at home even easier! (originally published 3/19, affiliate links present)
Smoking Times and Temperatures Chart
Then we will share a few electric smoker recipes we have created over the years below. Let me start by saying that The Typical Dad typically does all the smoked meats in our house.
He does a phenomenal job! Nothing is too hard for beginners, and he has the best dry rub for steaks ever created. Ok I am a bit bias but I am also quite picky so…..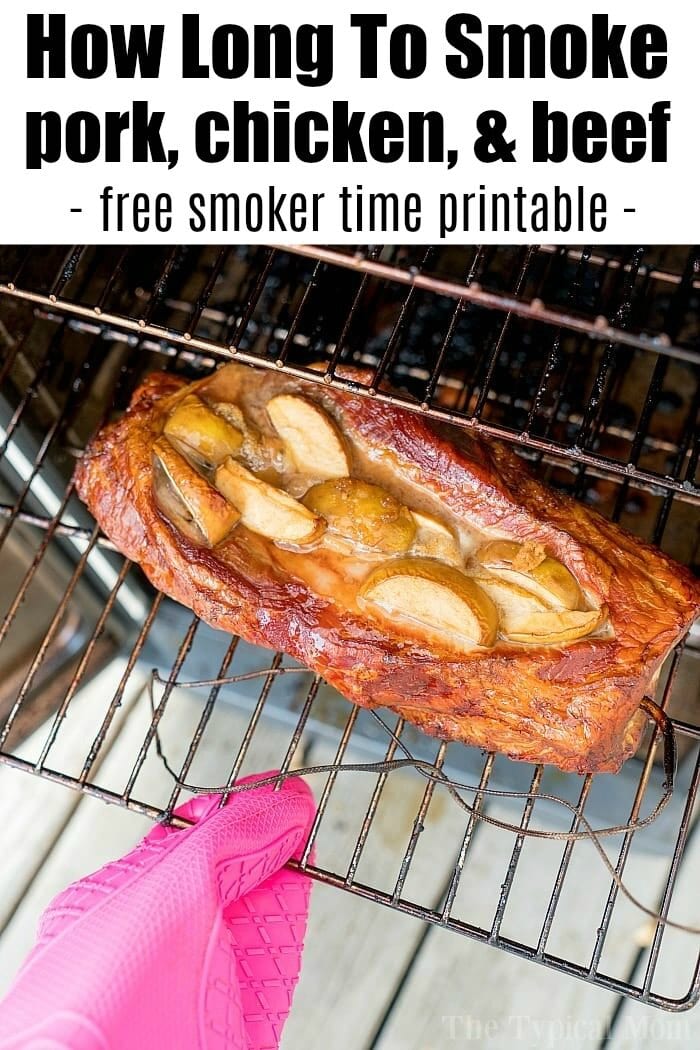 Smoking Times for Beef, Pork and Chicken
If you need smoking for beginners tips, we have a lot of easy recipes for you on our site. Use the smoker recipes tab at the top to find them all. The first you might want to try would be Traeger lollipop chicken that kids love. Now here is a bit of information.
All of the below smoker recipes will work for an electric or other smoker models.
Smoker wood chips or pellets – these are the best wood chips for smoking we think.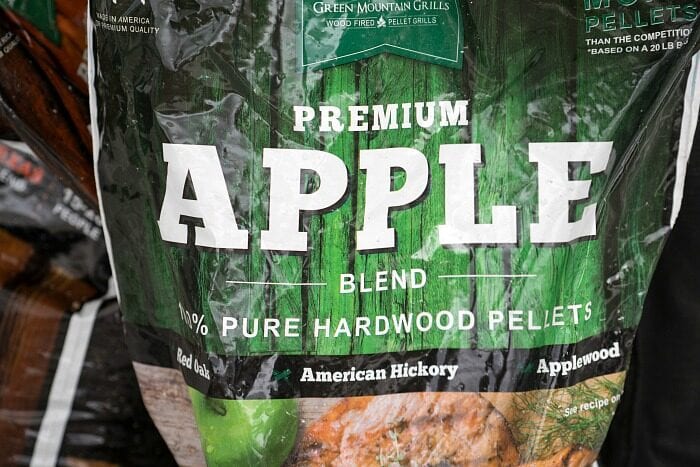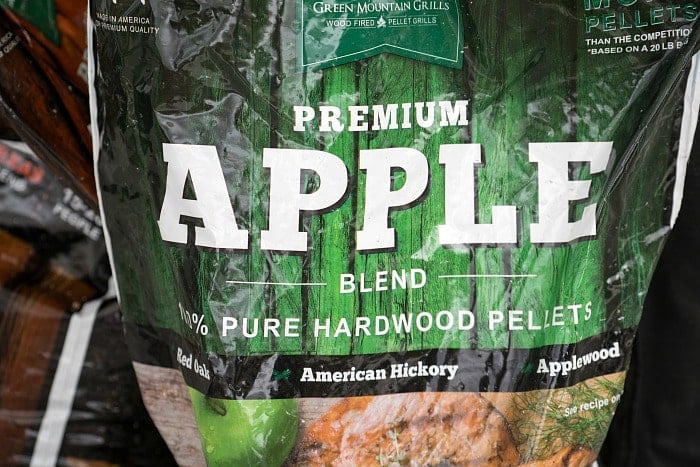 Smoked Meat Chart
Why do people smoke at 225?
This method of using a Traeger or other brand is to primarily cook at a very low temperature for a long time. This is best to absorb those great smoked flavors from the chips or pellets, and allow the meat to open up and absorb your dry rub or sauces.
Meat thermometer – this is the best meat thermometer for smoker. It can be used in your oven and barbecue too
There's nothing worse than overcooking the meat and you're ready to eat. OR not knowing the correct temperature of the meat to be safe and sickness occurs.
Whether you're planning on smoking baby back ribs, beef brisket or a pork shoulder, this cooking time sheet will come in handy.
There are so many types of meat to choose from. Start with a small piece of meat first.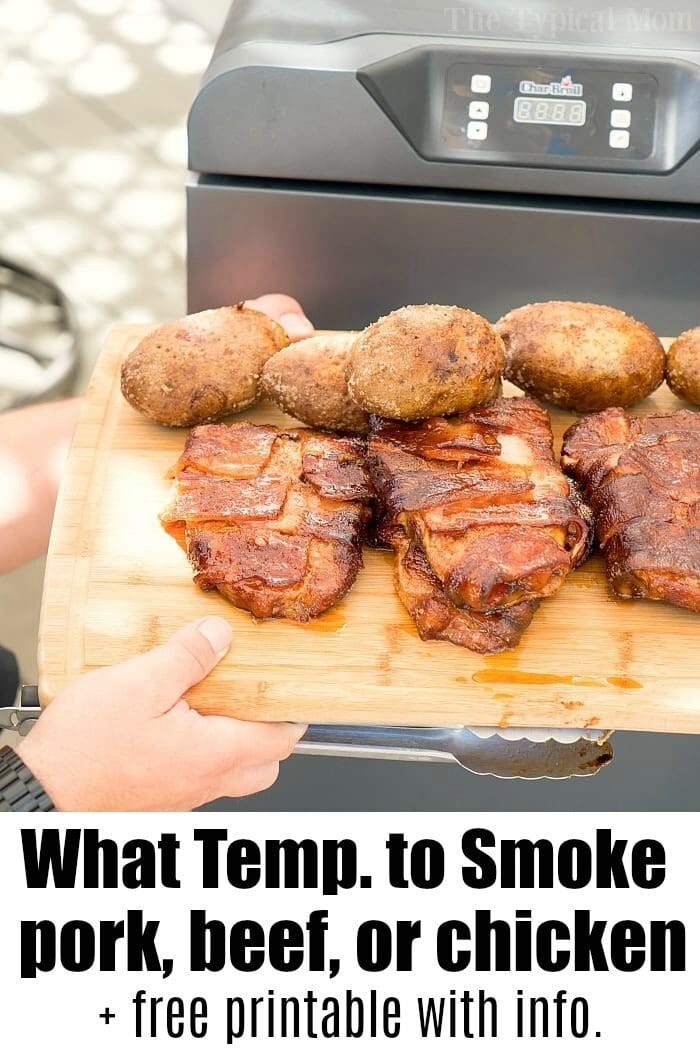 Smoked meat recipes
Keep in mind that slow cooking at lower smoker temperatures are great for larger pieces. However some cuts like brisket need a higher temperature to break the meat down. The most important part is to check the internal temperature before serving.
The best way to smoke ribs ever

Our how to smoke salmon post is wildly popular!
Smoked baked potatoes are the best side dish ever. Cheap as ever but with an amazing flavor with sea salt on the outside.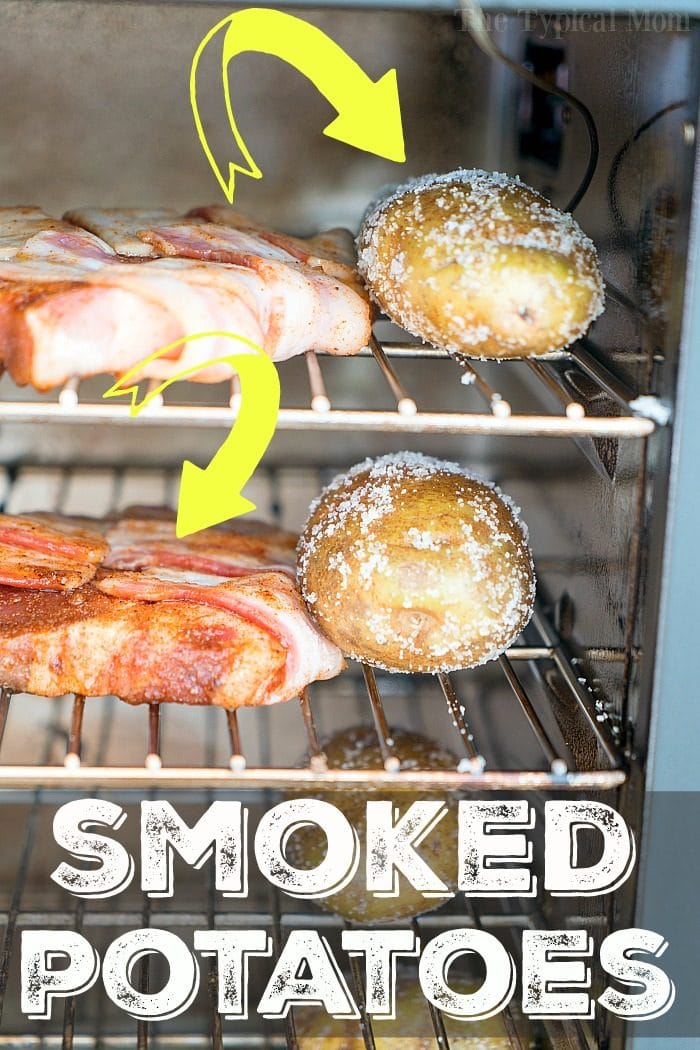 Smoked pork recipe with apples are fab + brats on the grill when you have a bunch of people over.
You've gotta try Smoked hatch chiles to put on top of burgers
Look at our Smoked bacon wrapped pork chops above!
Here are some pellet grill recipes to try too if you have a Traeger.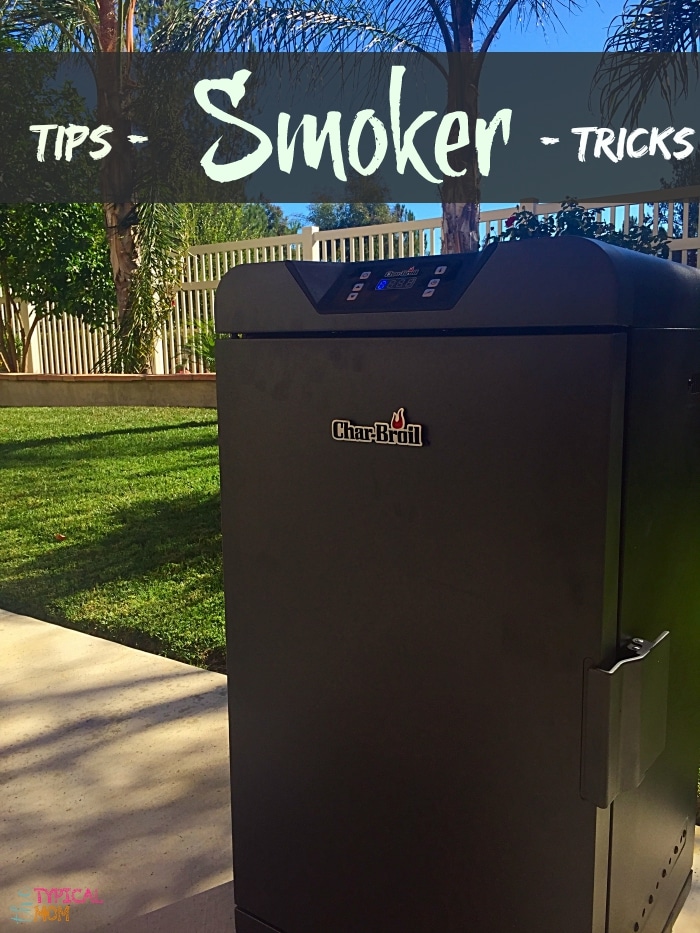 Time needed: 5 minutes
Smoking Times and Temperatures Chart
Print

Now print this free smoking meat temperature chart so you how long to smoke meats
We hope this smoking times and temperatures chart will help you create smoker recipes yourself.

Cook

Preheat your Traeger to the desired temperature and start cooking your meats. Chart is just a reference and temperature should be checked before consuming meats to ensure they are at a safe temp.
Want to see a few of my favorite things that I am totally obsessed with?? Take a peek and see how many you might already have…twinsies!
Looking for more easy family recipes and tips? LIKE The Typical Mom Facebook page?
Then sign up for my free newsletter, and follow me on Pinterest! 😉
***** If you LOVED this recipe give it 5 Stars below and let everyone know what you thought about it. 😉