Lots of mug recipes you can make for dinner or dessert that take about 1 minute and they're done! Easy mug recipes, you've got to try the brownie in a mug and the pizza!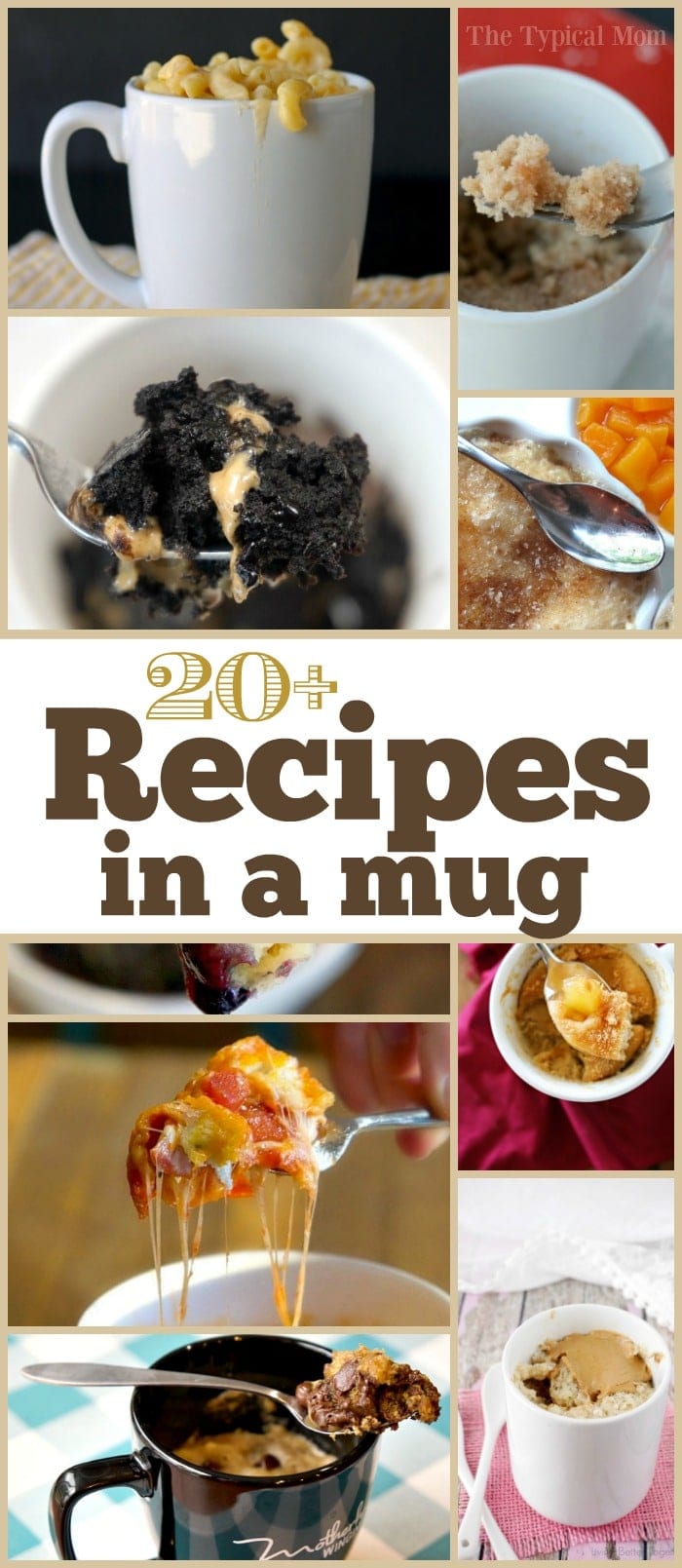 OH MY goodness, do you love easy mug recipes as much as we do??!! We've made desserts, and dinner in them! Have you tried making pizza in a mug, or maybe a delicious peanut butter brownie in a mug? Most take only 1 minute to cook so it is perfect for a late night treat, and really fun for kids too. My kids love cooking, and being able to make their own after school snack "all by myself" has been great. I love it too because let's face it, I have a sweet tooth but making a chocolate chip cookie in a mug is a perfect size and just what I need sometimes. Here are a bunch of easy mug recipes you can make right at home too!
Mug Recipes
I guess what we love about easy mug recipes is that you get just enough without having to make an entire cake, or casserole dish full of macaroni and cheese. For an after school snack my kids love pizza in a mug, and especially when it's Summertime (gets over 100 degrees here) I definitely do NOT want to turn on the oven so a chocolate chip cookie in a mug is just perfect! Great for portion control too when you're watching your waistline. 😉
Another trick to make your mug recipe treat "last longer" is use a small spoon when you're eating it. LOL. Makes it seem like there's a bit more, but honestly it is the perfect size for me just about any day.
Here are a few of my favorite things I've grabbed and has been helpful in making our mug recipes: