Here are 50+ easy dump cake recipes for you to enjoy. A quick dessert with fruit is sometimes all you need to satisfy your sweet tooth and these are great.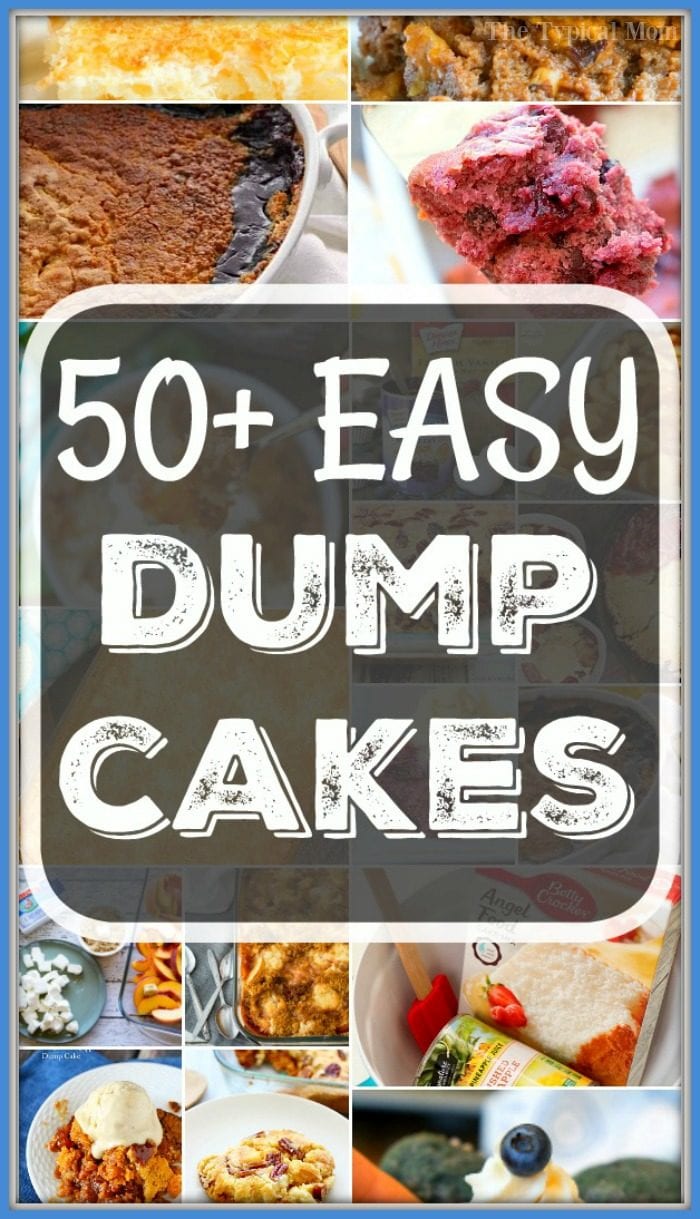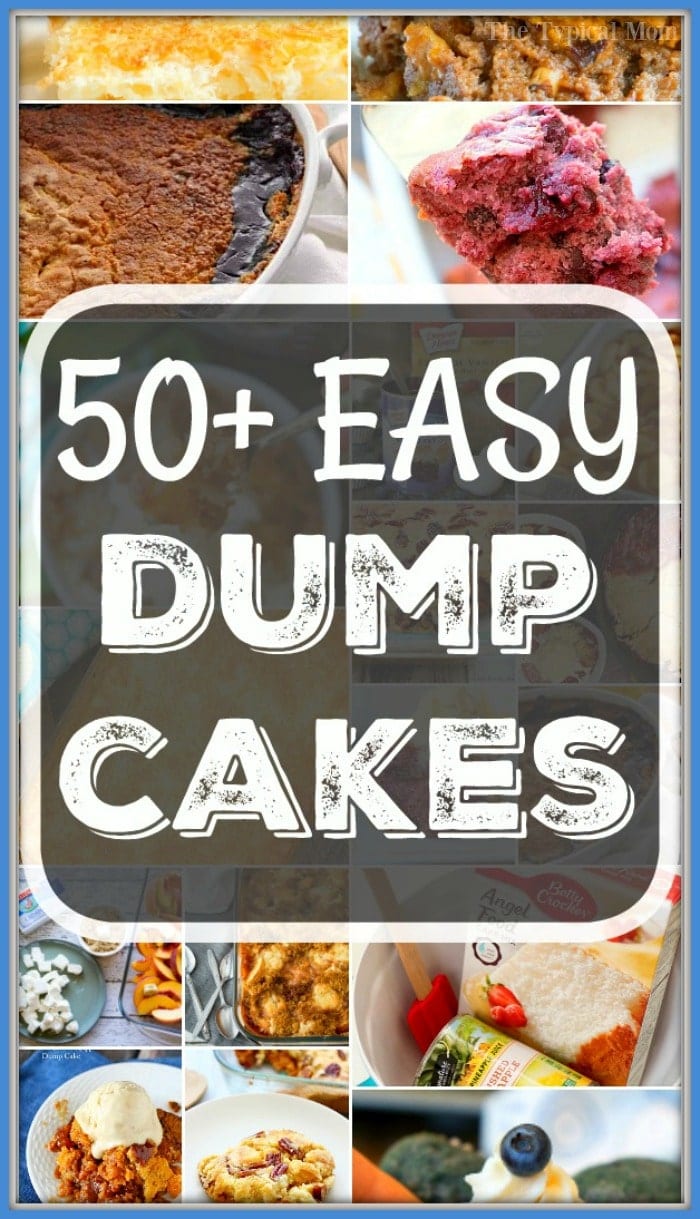 Ok so I absolutely love easy dump cake recipes and am always thinking of new combinations to make that my family will absolutely love! I have made them in my Instant Pot, crockpot, and in the oven as well. I don't care how they're done, they're an easy throw together dessert that's perfect when I want something sweet or company comes over unexpectedly and I need something fast!
Let us know which easy dump cake is your favorite, or maybe there's one you've made recently that's not on the list….I'd love to give your idea a whirl too!!
These are the 3 main ingredients you need to make almost all dump cakes listed below (and any add ins as well, but the basics are here to give you an idea)
Box of cake mix – you can find a variety here (but…..spice cake mix is probably my favorite during Fall and Winter)
Eggs or melted butter – eggs will make it rise more than butter will
Here's our list of easy dump cake recipes here on The Typical Mom and from a few of our favorite bloggers
And a look at a few of our favorites: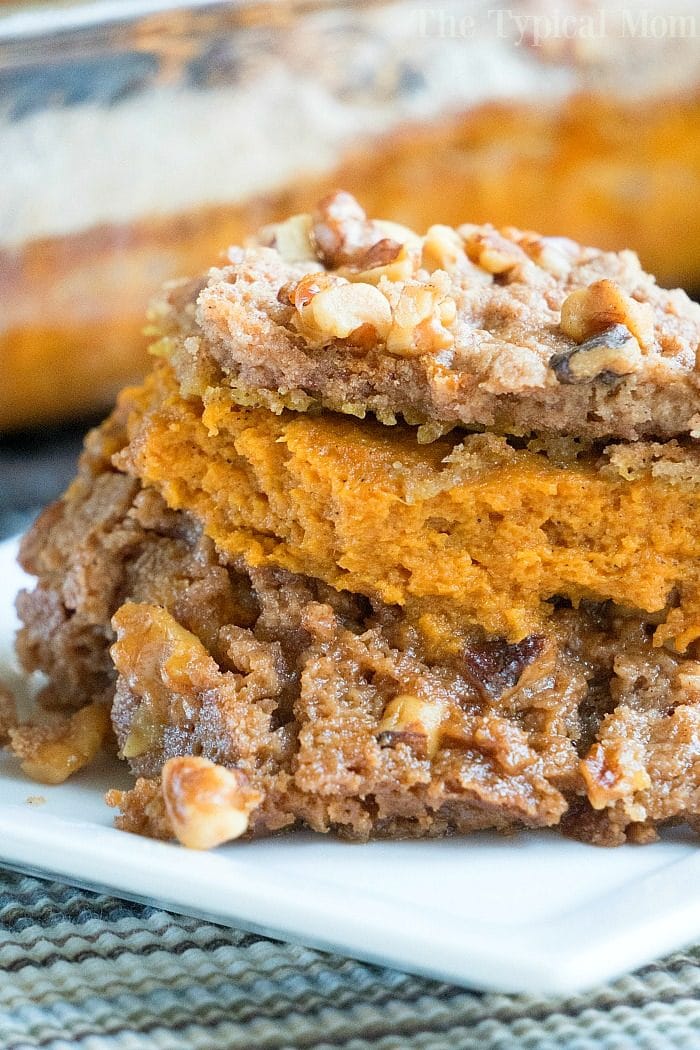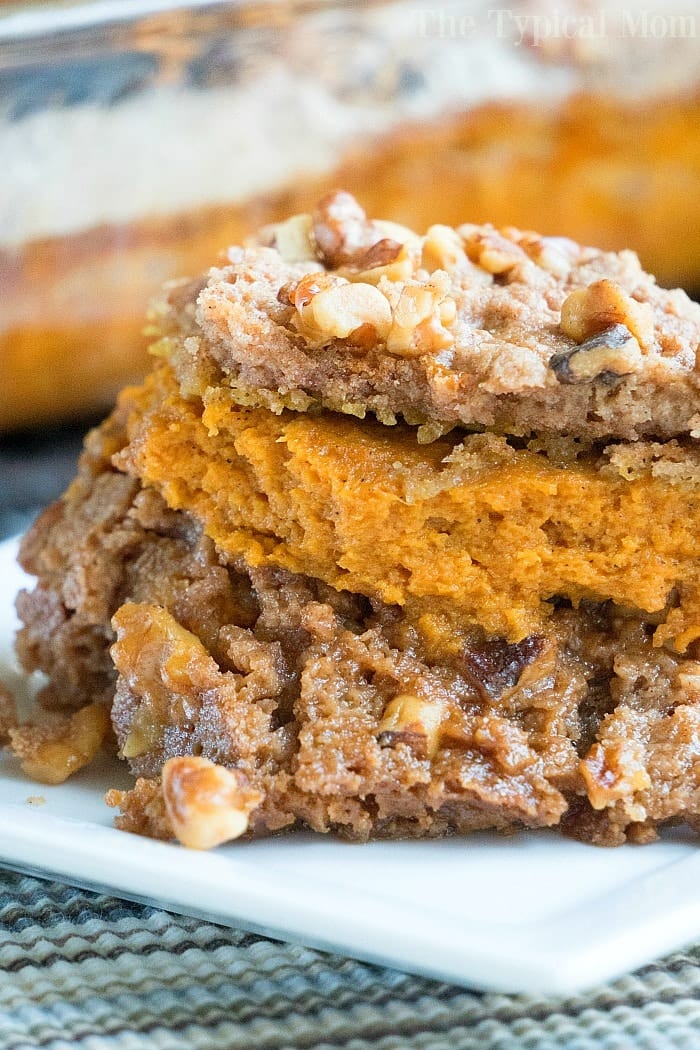 If you're new to how to make a dump cake it is quite simple.
They usually require less than 4 ingredients total and have a super moist taste with a ton of flavor.
I recommend making it in the oven but if it is really hot you can use your slow cooker like we did with this crockpot lava cake, or pressure cooker as well.
Here are a few more dump cakes from some of our favorite bloggers. 😉
Here are some more easy dump cake recipes plus how you can make yellow cake mix yourself and use that for the base of your dessert!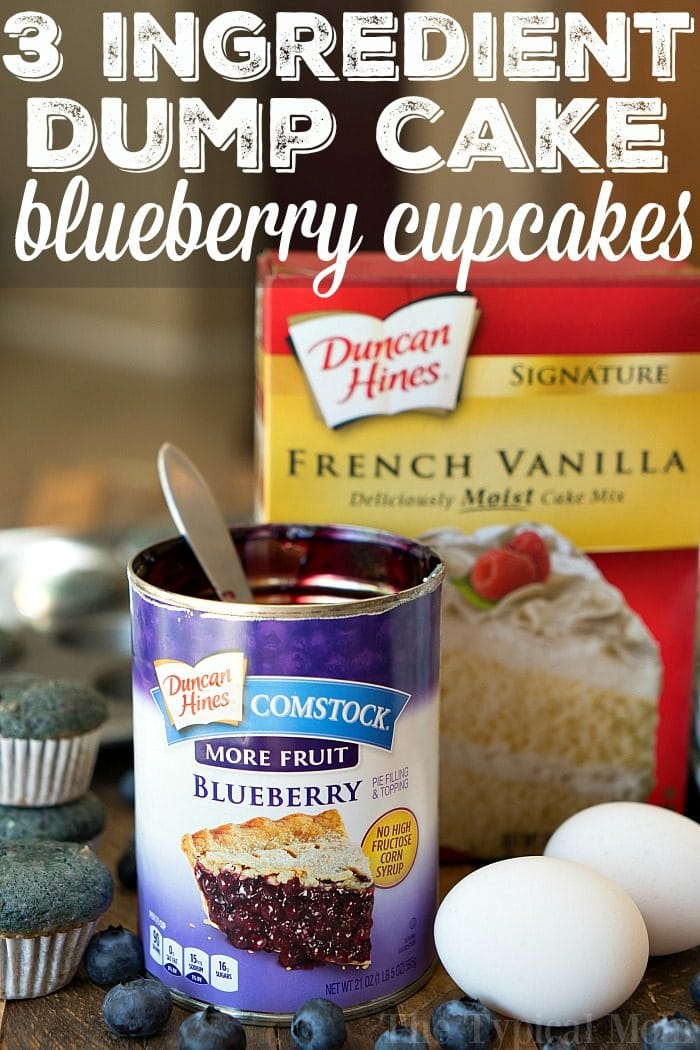 We also have some easy fruit dump style cakes you've got to try!
Why do I love easy dump cakes, well let me count the ways……
They are EASY
They satisfy my sweet tooth
They are cheap to make
They don't require a lot of ingredients
I can have everything on hand at all times and throw together at the drop of a hat
They're just so moist and yummy!
It's hard to say what the best dump cake recipe would be but if I had to choose I might say our blueberry dump cake cupcakes might top the list (seen above).
The other two photos are our other top contenders too though. 😉
We will continue to add to our list each week so stay tuned for more easy dessert recipes!
For more easy recipes, tips and free printables please LIKE The Typical Mom on Facebook and follow me on Pinterest! You can also sign up for my free weekly newsletter which is packed with goodies I know you'll love. 😉