Easy electric smoker recipes are here for you to try and enjoy. Tips on how to use an electric smoker and easy marinades and rubs for fish, beef, and chicken too. If you're new to smoking meats and fish you are in for a real treat!
Let me show you some tips, tricks, and great electric smoker recipes we've come up with thus far. 😉 Try these, then check out our roundup of easy smoker recipes too. (originally published 7/16, affiliate links present)
Electric Smoker Recipes for Beginners
We LOVE to cook outside! Where we live it is quite warm year round, so the last thing we want to do is turn on an oven inside the house.
For years we have used our BBQ, but recently we got the opportunity to try the brand new Char-Broil Digital Electric Smoker. These are the best meats to smoke in it if you're just starting out. It reminds me of the college fridge I had.
Nice looking, compact, and really easy to use. I'm all about easy electric smoker recipes when it comes to cooking.
I will say we love our Blackstone griddle too!
Let me show you how this Char-Broil Digital Electric Smoker works. Any brand works for these, have a masterbuilt electric smoker, or pellet grill, no problem. You can use these as Traeger recipes too with a pellet grill, we upgraded to that one this year and follow the same timing.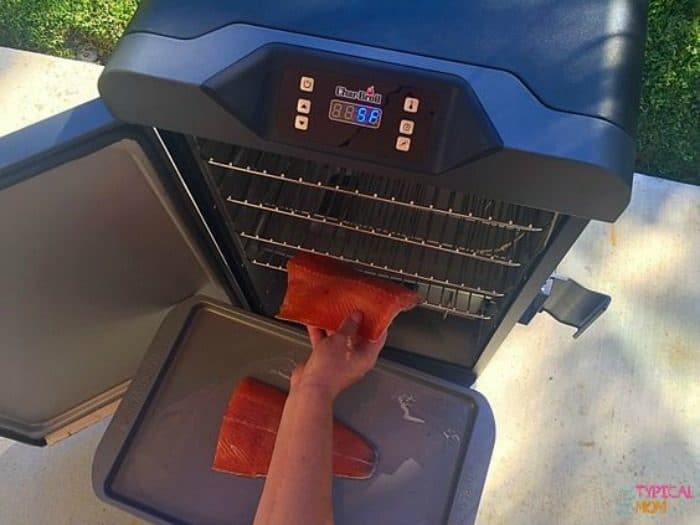 Masterbuilt Smoker Recipes
It doesn't matter what brand you use first of all. If you have an older model, a cheap one, the most expensive, whatever just use it to make all the things. I would suggest you get a probe to check the temp. automatically. That is what we do with our smoked sirloin tip roast and others. What to do when using a smoker (any brand) for the first time:
You need to "cure" it.

That means you'll want to set it to a high temperature (about 275 degrees). Turn it on for approximately 2 hours.
Make sure you have the vent open all the way. Set in a well ventilated area as it will billow quite a bit of smoke.
It removes the oils, dust, and other materials left over after it's been manufactured.

Once that is done and cooled just wipe the inside down with some water, leave the door open so it can air dry.
When your electric smoker has been cured you are ready to cook!
Just add water in the container on the bottom. It even has a fill line so you don't add too much. Add wood chips to the bottom bin on the right. Add your food on the racks and you're done!
It also includes the washable temperature probe that monitors the meat temperature. Then automatically stops cooking once it reaches the pre-set done temperature, reducing to a warm setting until you're ready to eat.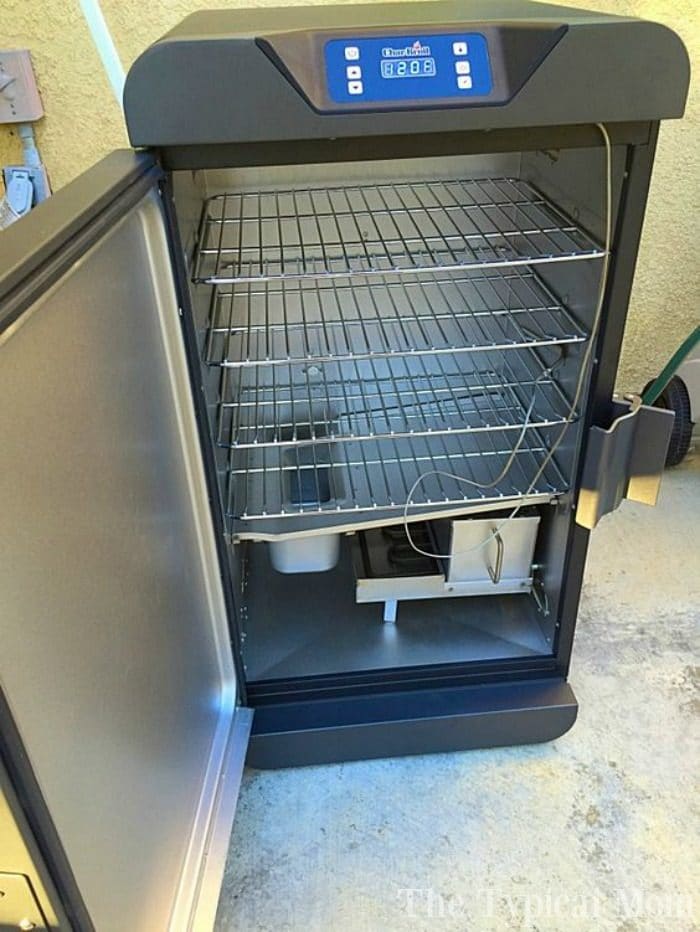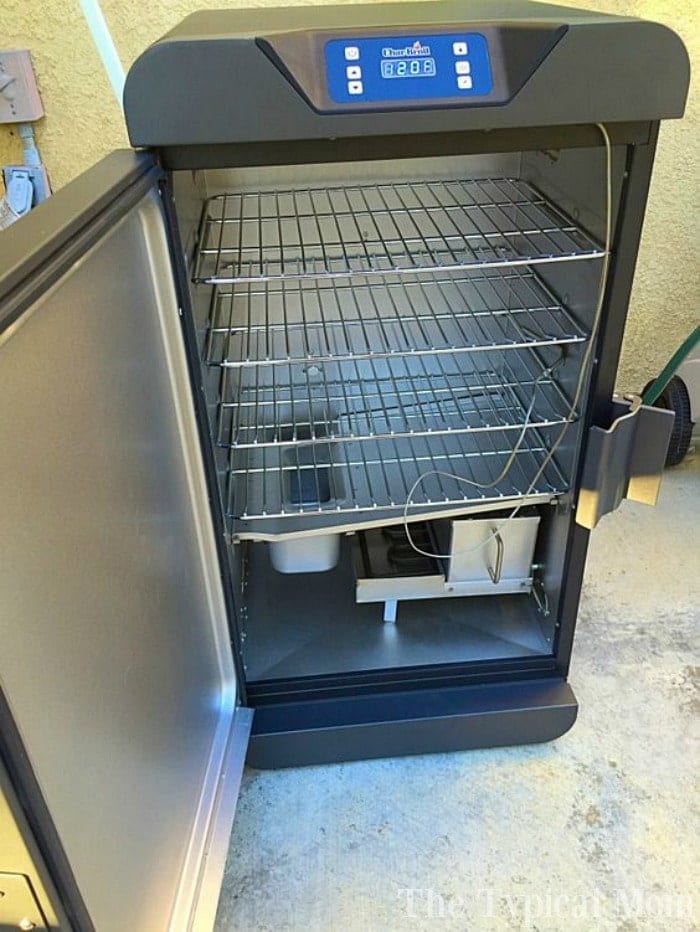 Easy Electric Smoker Recipes
Each one creates a unique flavor for your food. Depending on what you're going to cook you will want to try a few different types along the way to see which you prefer. Some work for all the things like if we're making smoked chicken drumsticks it really doesn't matter. Things like fish you'd want to be more particular.
Love simple cabbage recipes? Try our smoked sausage and cabbage one pan meal with the signature blend! That is great during St. Patrick's Day with our Traeger corned beef dish with a killer mustard sauce.
If you're going to make our smoked meatloaf recipe or smoked ham you might want to use mesquite. If you haven't tried this one yet, it is a must do for sure!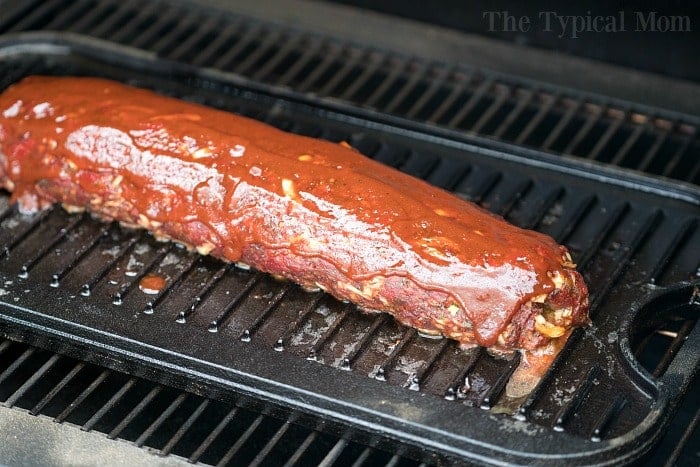 Beginner Smoker Recipes
Usually everyone wants to start with a chicken, or pieces of it. A new way to cut it will give you more of a smoke flavor all the way around, crisp of the skin and lots of dry rub coating. I suggest you try our Smoked Spatchcock Chicken recipe here first.
We like a heavier smoky flavor so we typically use mesquite. But for fish apple wood chips are really great too. We used this to show how to smoke salmon for that fillet.
If you want more of a bite size bit of yum give our smoked scallops a whirl. White fish like smoked halibut really draws in a lot of flavor just from the pellets.
Many times it will say on the bag whether they are best for beef, fish, or chicken. Of course you can choose for yourself but if you only want to buy one that is good for all I would say Hickory. Apple is decent too and you can't go wrong with that for our popular smoked chuck roast, poultry or seafood.
With any electric smoker recipes you should use the chips you like personally. Like for chicken quarters smoked I haven't found a type that doesn't pair well.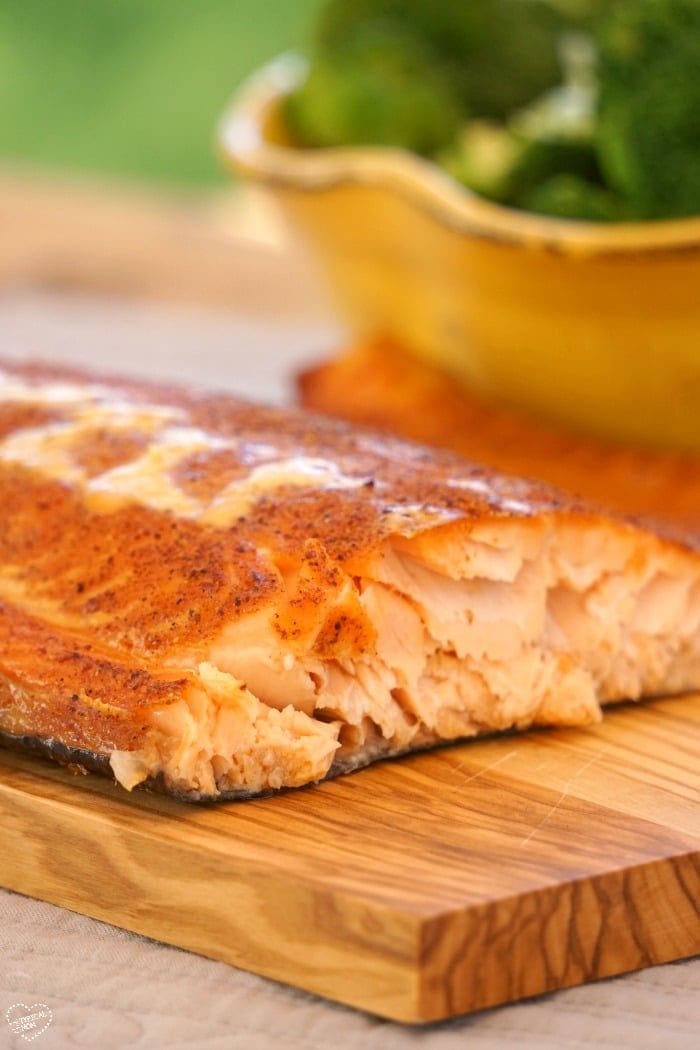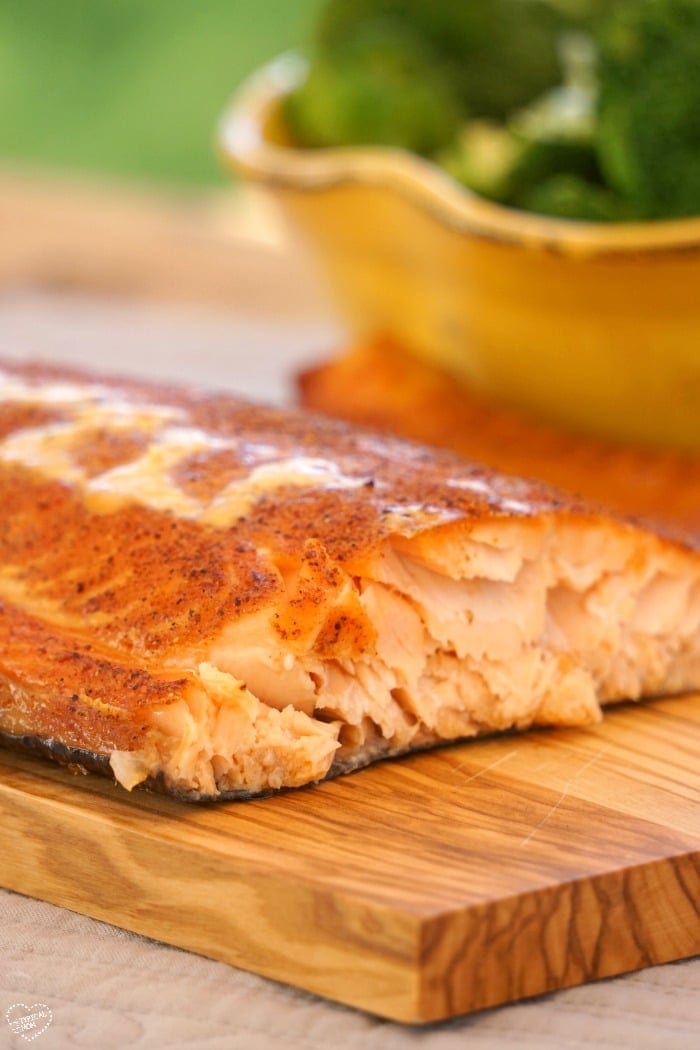 Pit Boss Electric Smoker Recipes
The next night we cooked 2 tri tip steaks and used a rub consisting of salt, pepper, and some garlic powder. This time we didn't rinse it off but rather left the rub on when putting them in the smoker. It took about an hr. using the same method as we cooked the salmon. They came out great!
And let's talk about really large hunks of protein like our brisket flat smoked, you're going to need to be patient. Takes quite a while but so worth it, and with our dry rub is better than restaurants too!
First look at a meat smoking chart and find the temp. needed.
Then make sure you use a non stick spray on the shelves.
You can also put some olive oil on a paper towel and rub it down.

Or we have sliced an onion in half and rubbed the sliced side of the onion on the grates to make them non stick naturally!
Yes we will share a lot of proteins and how to smoke meat the best way possible BUT you need a side dish too. That is where our cheesy pull apart smoked bread comes into play! Serve this with fish, beef, chicken or pork for a winner of a dinner. 😉 Our smoked potatoes go with it all too.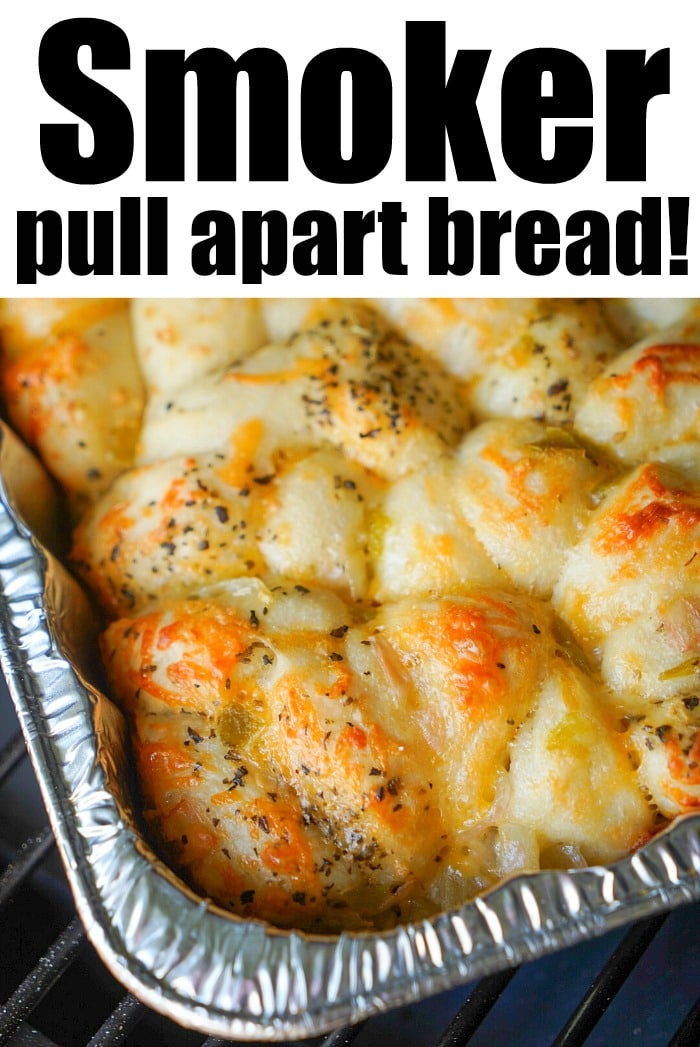 Smoker Recipes with Electric Smoker
For a complete meal with meat and vegetables in the same pot on your grate you can easily make this smoked stew for dinner! We only had a large piece of fish that we cut in half this time. If you have a lot of meat make sure that the majority is on the top shelf.
It is great for all meats, really. Especially hard to figure out ones that typically take a long time to get tender and pull away from the bone are perfect for this cooking method. Take smoked oxtails for example. 5 hours boiled vs. 2 hours this way, and way more flavor too. A no brainer.
You'll want the least amount on the bottom to avoid blocking the smoke from rising. Now just close the door and come back in the allotted time according to your dish (it took about 1 hr. for this salmon).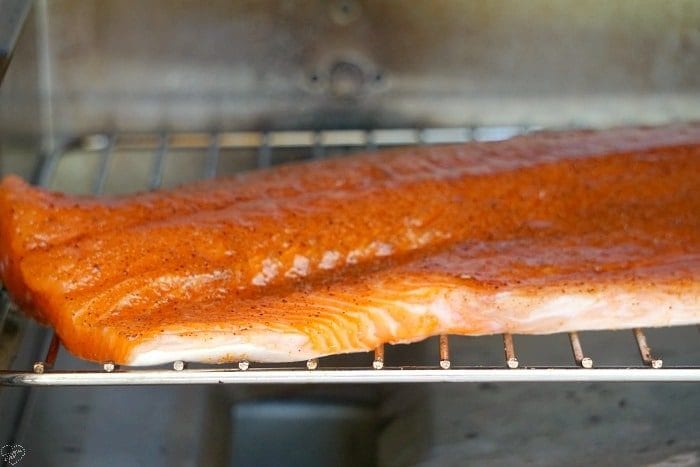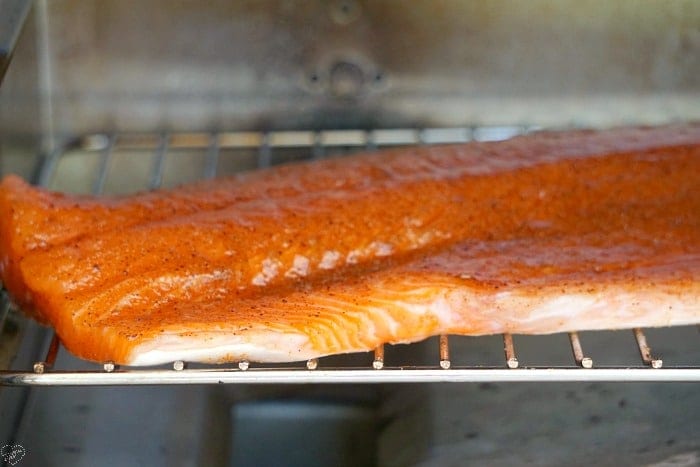 Electric smoker recipes
You know you don't have to wait to smoke a turkey until Thanksgiving Day right??
We do one in the middle of the year at least once too because this turns out so good. It's great for leftovers throughout the week for us too.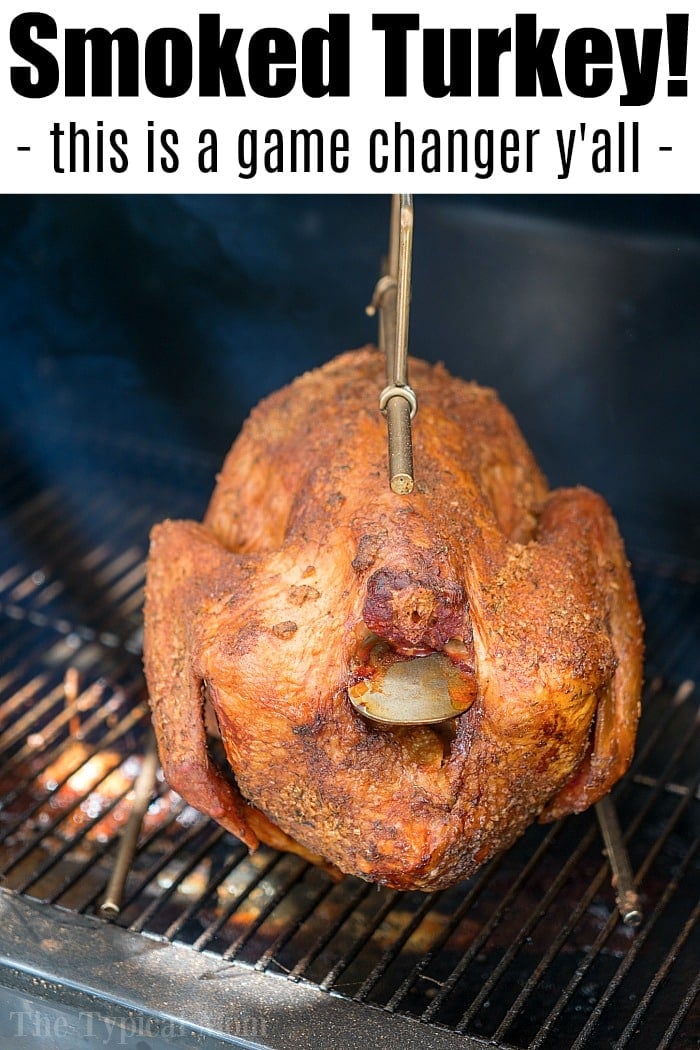 What should a beginner smoke?
Well you can start with vegetables like this smoked corn on the cob below. That is very simple, then move on to some meat.
Electric Smoker Recipes
Tons of electric smoker recipes with chicken, beef, pork and vegetables. This is how to to make smoked corn on the cob here.
Instructions
Add chips or pellets to your smoker and wait until it reaches 350 degrees.

Meanwhile, leave the husks on and just cut the end off (where you would normally peel it) about 1.5" taken off end.

Lay ears of corn on the grate, close lid and leave undisturbed for 90 minutes.
Nutrition Facts
Electric Smoker Recipes
Amount Per Serving (3 oz)
Calories 145
Calories from Fat 81
% Daily Value*
Fat 9g14%
Cholesterol 20mg7%
Sodium 372mg16%
Potassium 243mg7%
Carbohydrates 17g6%
Protein 3g6%
Vitamin A 405IU8%
Vitamin C 6mg7%
Calcium 4mg0%
Iron 1mg6%
* Percent Daily Values are based on a 2000 calorie diet.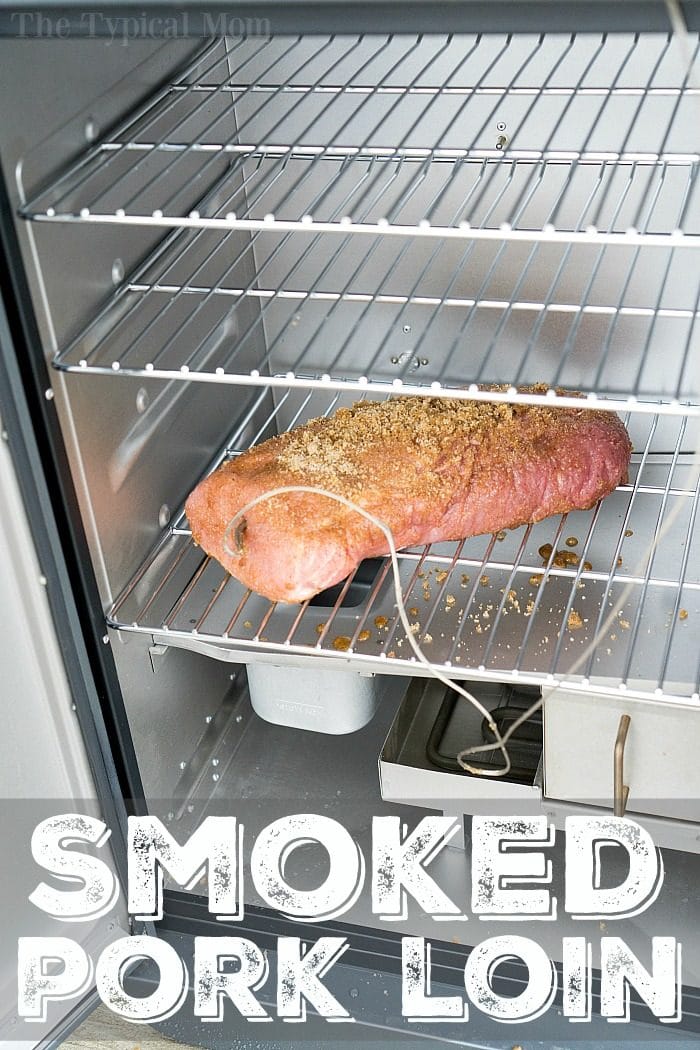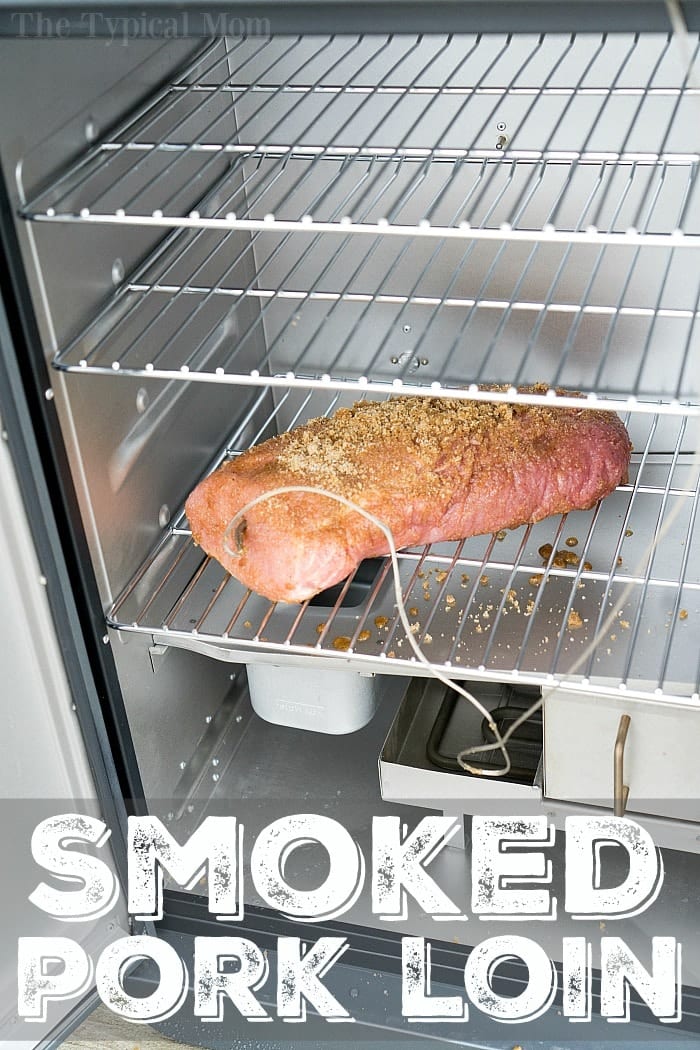 We made this smoked beer can chicken in our electric smoker as well as our pellet grill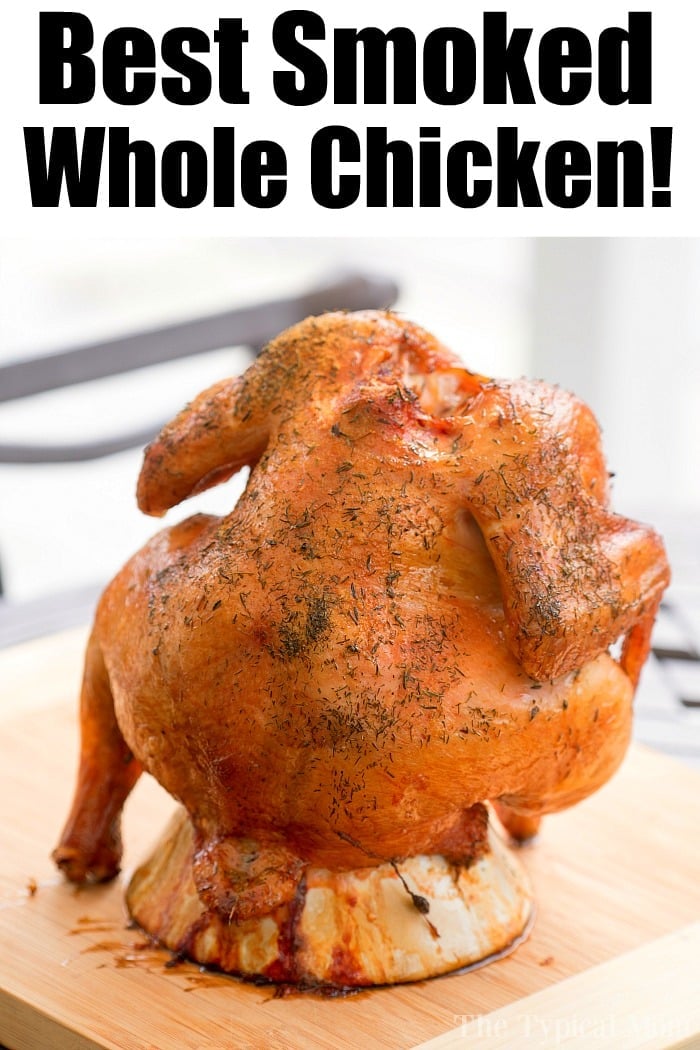 Now when it comes to seafood, that works well cooked outside too! From fish to shrimp, and this is how to cook frozen mussels swimming in butter on the grate too.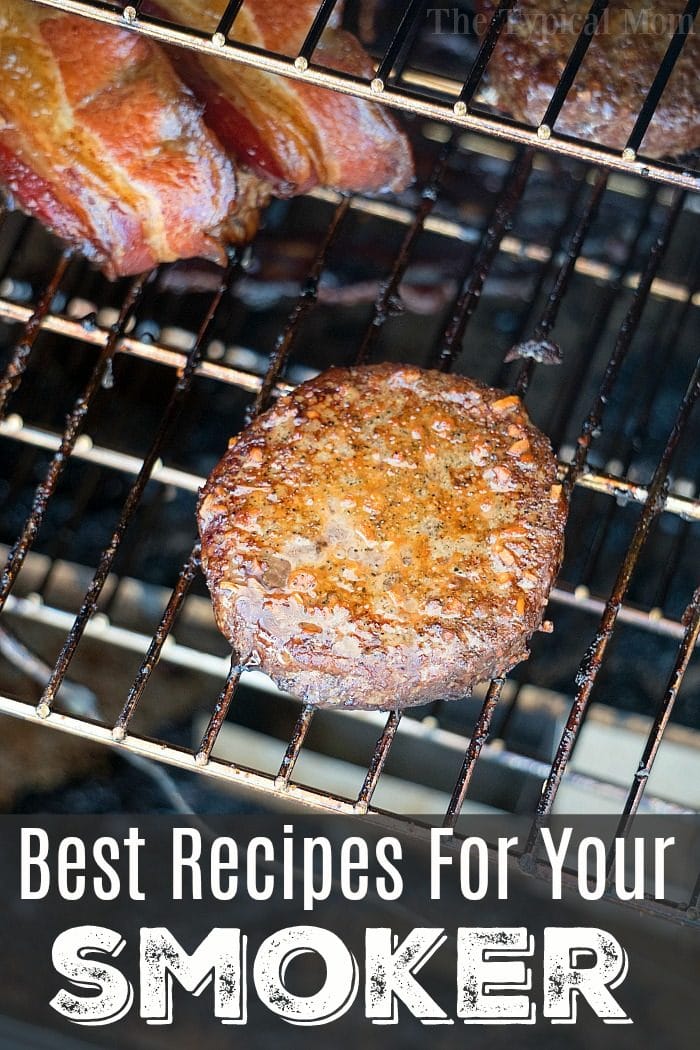 I know….amazing right?? I hope you find some electric smoker recipes you love. If you could smell and taste this through your computer you seriously would be sold on this Char-Broil Digital Electric Smoker and this easy recipe of ours. 😉
Like I said, we cook outside a lot and use our charcoal grill all the time….but for an easy set it and go smoky flavor a smoker is the way to go.
We recently got a pellet smoker and made Traeger smoked chicken thighs that were amazing. Traeger pizza is fabulous too.
There isn't much difference as far as following the same directions for electric vs. pellet so use them all.
Smoker dessert recipes
I think it's now my husband's favorite appliance. I hope you will try our electric smoker recipes too and let us know what you think! 😉