You've got to try this smoked burgers recipe with an amazing dry rub. No need for sauce to give these hamburgers tons of flavor! Try them on your Green Mountain or Traeger smoker this week!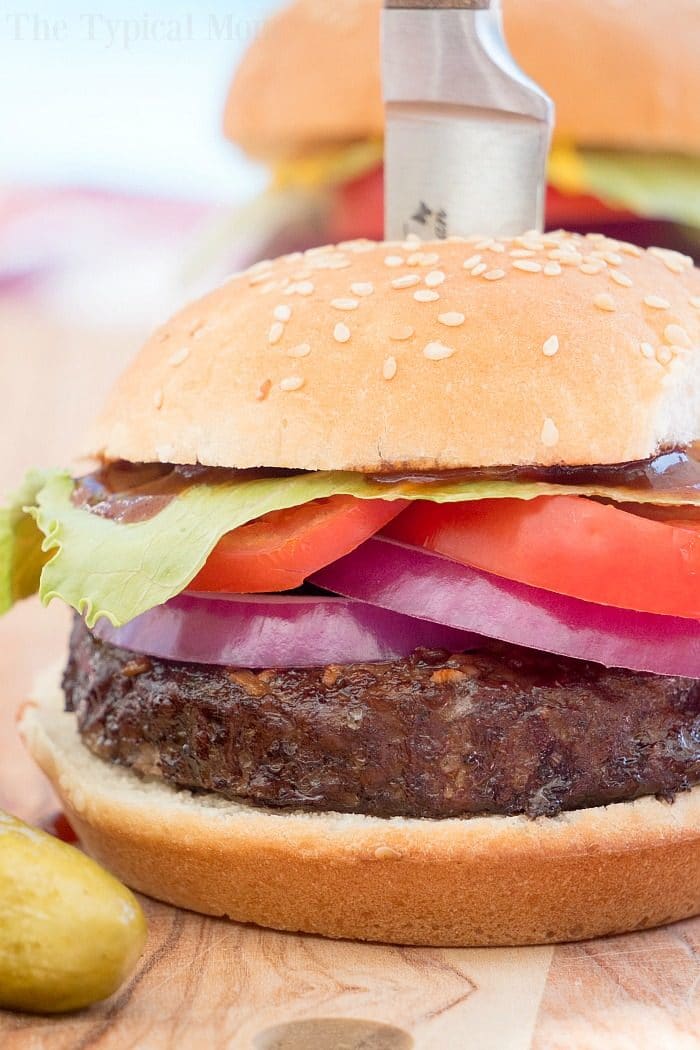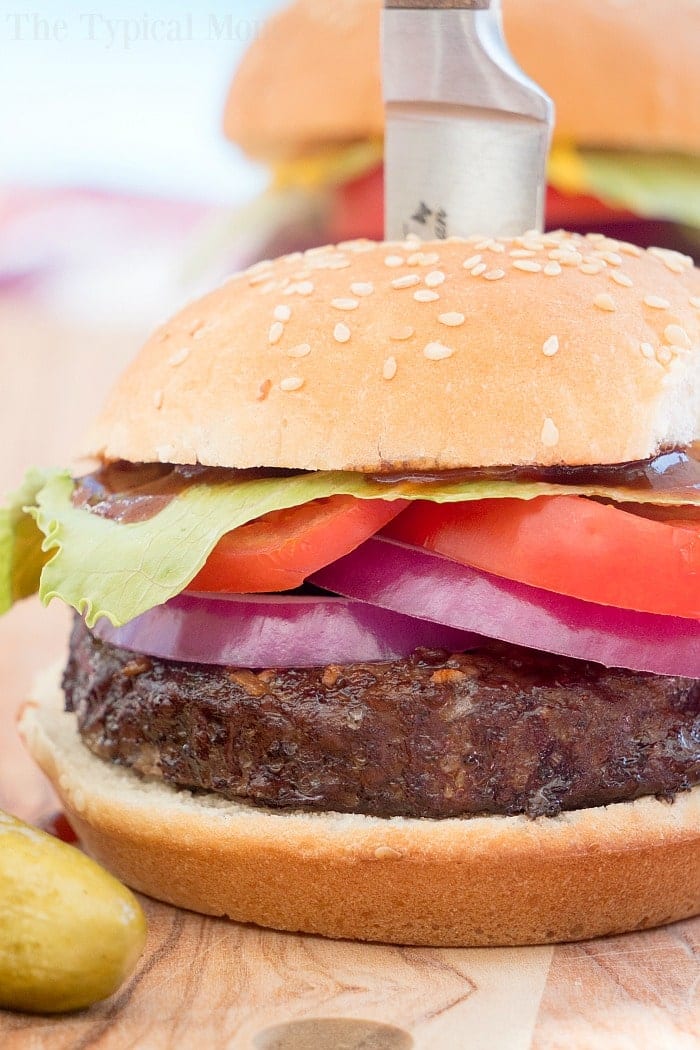 If you're looking for a way to really amp your hamburger, this smoked burgers recipe is a great one for dinner tonight. We have created a lot of easy smoker recipes on The Typical Mom blog. (originally published 10/18, affiliate links present)
Smoked Hamburgers
Burgers are great for so many occasions. Why? Because they're cheap, easy to prepare and you can load them up with toppings. Having a bunch of people over for the Super Bowl or a birthday party, these will surely be a hit.
We started this journey creating a lot of electric smoker recipes. Those will work too if you're looking for more ideas.
To get your meats absolutely perfect we have this printable meat smoking chart to refer to so each and every time it will be fork tender.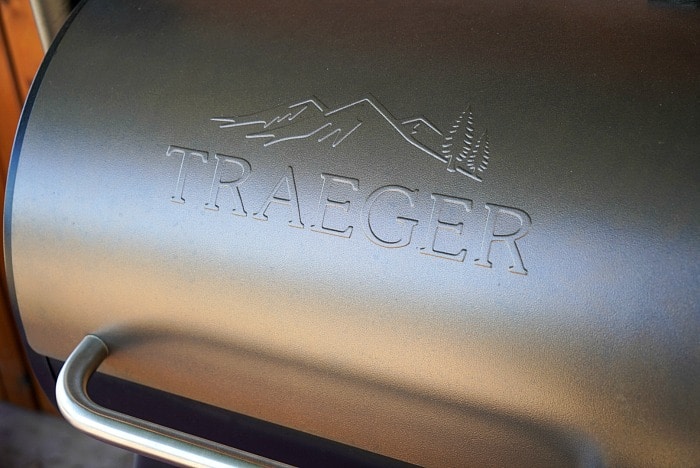 This one is mainly compliments of The Typical Dad really. 😉 If your smoker is not electric it really doesn't make that much of a difference, but that is the version we have right now.
Wrap your beef patties with bacon for added yum!!
Smoked Burgers
Then you'll want to pick up some ground beef and make patties. Ours came already formed and were angus burgers. It is really up to you what type of meat you want to use.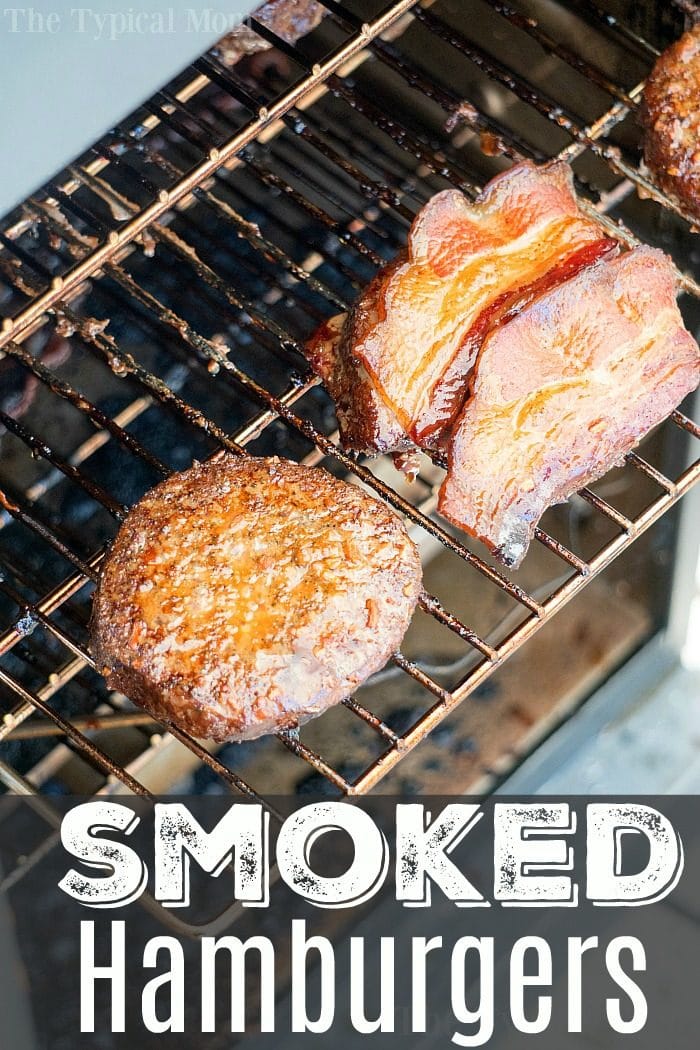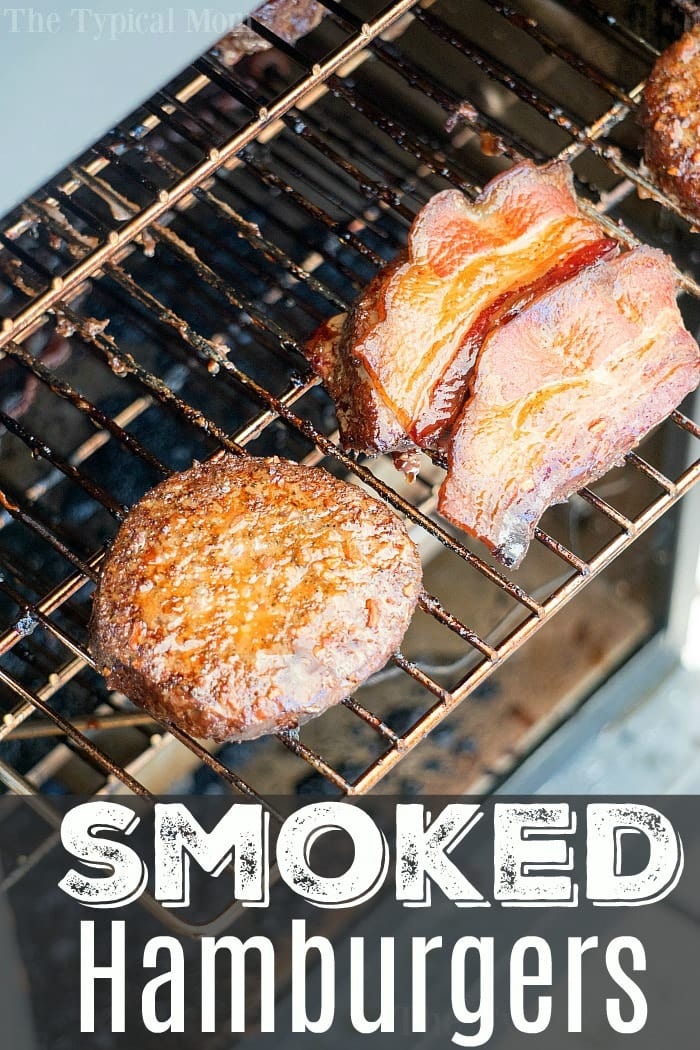 Smoking Hamburgers on Traeger
You can throw them in as is but adding a dry rub to this smoked burgers recipe really adds a lot of flavor to anything you smoke we feel, like the one we used in our how to smoke salmon post. It's super popular and I think the rub is the key to it's popularity.
I like mine on the quite done side of things so the timing for a well done burger is in the recipe card. Decrease if you want it more pink inside. Even my husband who prefers his hamburgers to be on the rare side thought they were great this way.
Typically you want them to reach 160 internal temperature. I would start at 20 minutes on each side then flip and test to see if you want them more well done.
Smoked Burgers Recipe
Best Ever Smoked Burgers
You can adjust how well done they get depending on whether they're an inch thick or more. Thicker burgers will be less done in the center.
If you're like my husband and like them on the rarer side stick to 15 minutes per side and test.
A higher fat content will make a difference too. Ours were very lean.
Topped with tomatoes we got out of our garden, some barbecue sauce and red onions and this smoked burgers recipe made for a pretty amazing dinner for the 5 of us.
Load it up like Culver's Butterburger and BAM, the perfect dinner.
How to Make Smoked Burgers
You could make a double batch of this dry rub for hamburgers if you want a thick coat or have more than 4-6 patties. I'd start with what we have here. Coat them and see if you need more first.
Really, add any and all seasonings you love. The more flavor the better as far as we are concerned.
If you want some spice you can make some spicy homemade pickles, smoked chiles or fried pickles are yummy to put on top too!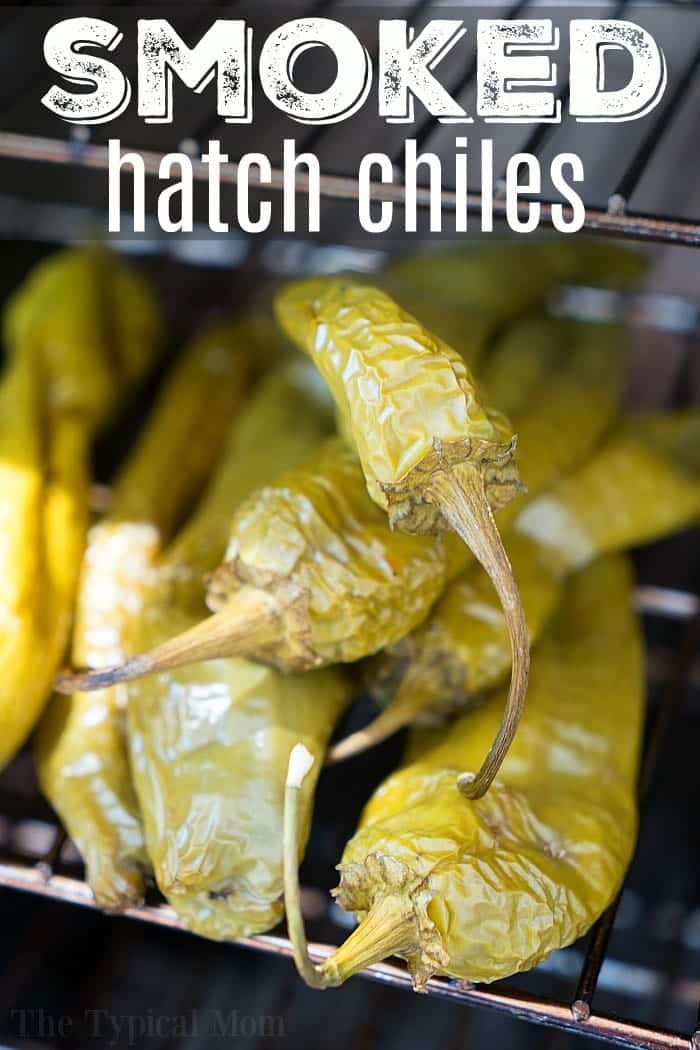 We have even more easy smoker recipes on our site so please enjoy them as well, here's what you need for this smoked burgers recipe.
Wood chips or smoker pellets
1-2 lbs. ground chuck to make burger patties

Ours were already formed from ButcherBox
If making your own patties a dash of Worcestershire sauce adds lots of flavor
Can use our quick meatloaf recipe and make into patties too

Pepper
Salt
Garlic Powder
Dehydrated onion, minced
Then use our Smoked bacon recipe if you want that on top.
And if you're looking to cook a few things for people to choose from throw in some smoked pork steaks as well. That and this smoked pork recipe tastes fabulous and have a dry rub recipe for those too.
Smoked meatloaf stuffed with bacon and cheese would be seriously yummy too right??
A great new way to cook ground beef for sure. Smoked meat is our favorite really. If you have a gas grill of course you can make hamburgers that way but I highly recommend trying these first.
If you're having a barbecue and serving these, take a peek at our top 10 barbecue hacks post that will make your event a bit easier.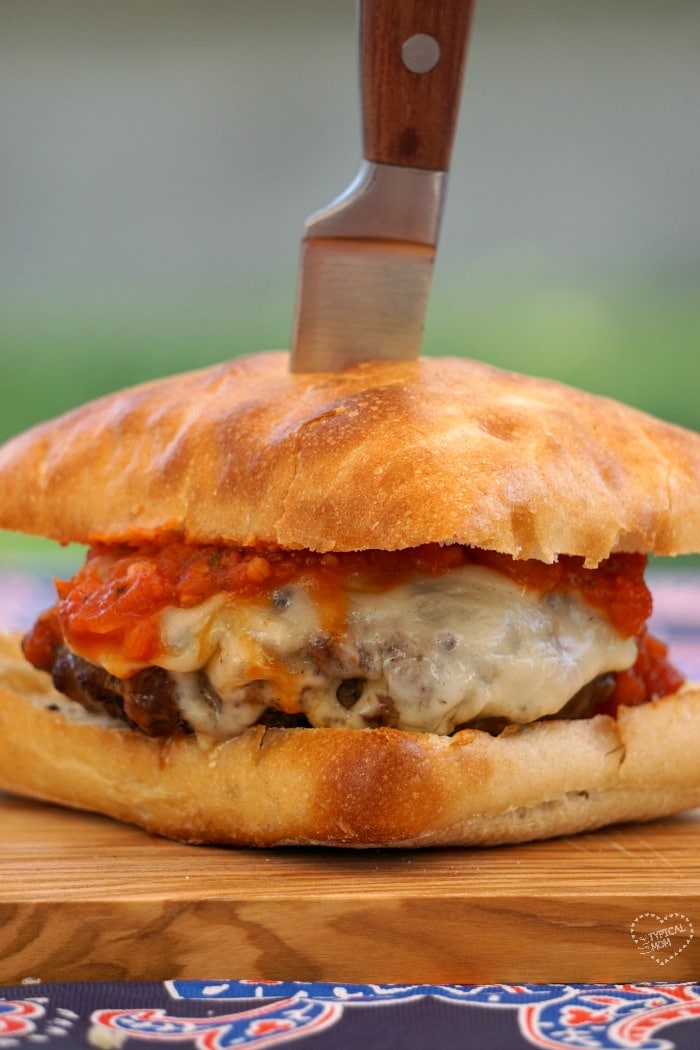 How long does it take to smoke burgers at 225?
Let them smoke at 225°F for about 60-90 minutes.

It may take a little longer if they are extra thick.

Place the burgers directly on the grate.
Can you cook burgers on a pellet grill?
YES, or an electric smoker will work too.
We love mesquite or apple smoker pellets. Here is a variety pack so you can try different varieties.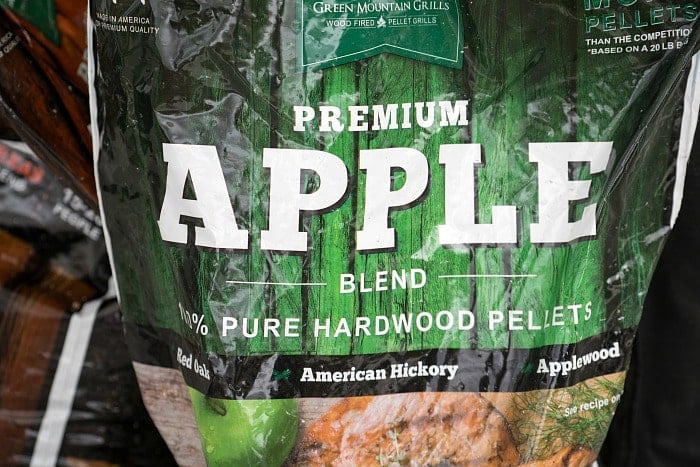 Which pellet grill is the best?
Traeger Pro 780
Z GRILLS ZPG-7002E Wood Pellet Grill & Smoker is on the more inexpensive side
Green Mountain Grills Davy Crockett WIFI Grill is what we have
Once you start you're never going to stop!!
Try our smoked beer can chicken on your next round with smoked corn on the cob too. If you're up for another unique ground beef method, try Instant Pot hamburgers too.
Want to see a few of my favorite things that I am totally obsessed with?? Take a peek and see how many you might already have…twinsies!
Looking for more easy family recipes and tips? LIKE The Typical Mom Facebook page?
Then sign up for my free newsletter, and follow me on Pinterest! 😉
***** If you LOVED this recipe give it 5 Stars below and let everyone know what you thought about it. 😉
Smoked Burgers Recipe
If you love smoking meat you've got to try this smoked burgers recipe with an amazing dry rub. No need for sauce to give these hamburgers tons of flavor!
Instructions
Mix all your spices in a bowl well.

Lay your hamburgers out and softly rub a bit of your hamburger rub on the top and the bottom of each burger. If you choose to wrap bacon around them make sure ends are on bottom so they are tucked under tightly

Put wood chips or pellets in your smoker and allow it to preheat to 275 degrees.

Smoke on top rack (if you have one) and/or directly on the grate at 275 degrees for 45-60 minutes depending on how well done you want them, 45 min. was med/well, 60 min was well done for us.

Flip halfway through the cook time for optimal results.
Nutrition Facts
Smoked Burgers Recipe
Amount Per Serving (4 oz)
Calories 160
Calories from Fat 99
% Daily Value*
Fat 11g17%
Cholesterol 39mg13%
Sodium 2382mg104%
Potassium 232mg7%
Carbohydrates 1g0%
Protein 11g22%
Vitamin C 0.3mg0%
Calcium 10mg1%
Iron 1.6mg9%
* Percent Daily Values are based on a 2000 calorie diet.