Quick meatloaf recipe that your whole family will enjoy. You can change it up a bit too if you have other things on hand but this is the basics.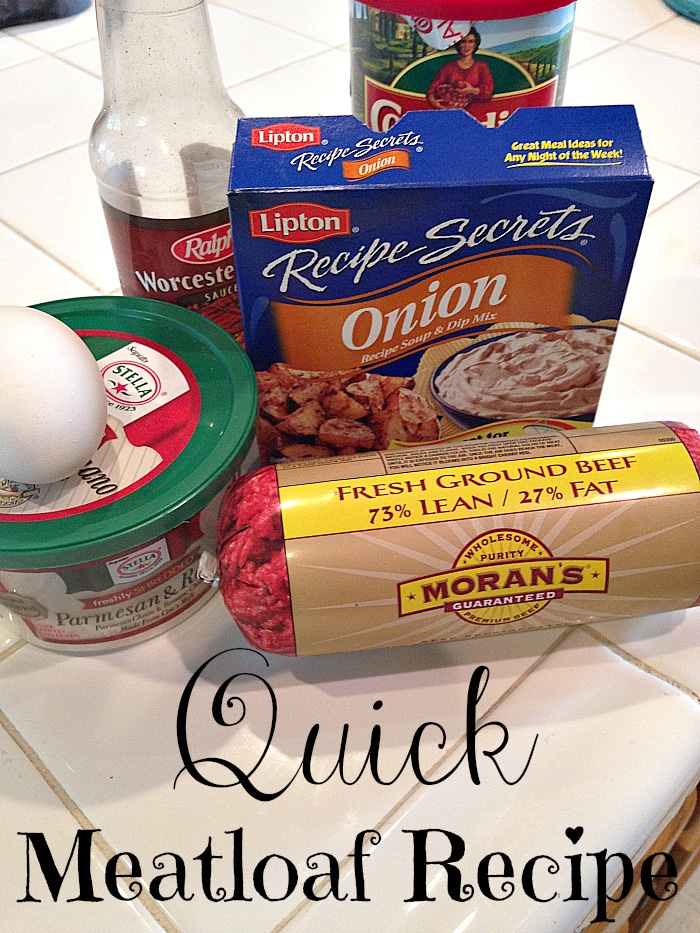 I know everyone has their way of making an easy meatloaf, I am no different. Many of us learned the basics from our moms and over the years have changed it up a bit. I use what I have on hand at the time to jazz it up. Here is the basic quick meatloaf recipe I use over and over again. You can alter it with or without the extras depending on what's in your fridge! (first published 1/16, affiliate links present)
If you've followed me on The Typical Mom at all you know I am all about easy recipes!
This is one I make pretty often and really the only way I have altered it is to make it in a muffin tin rather than a loaf pan. We love muffin tin recipes because they cook faster and I love the crunchy outside part.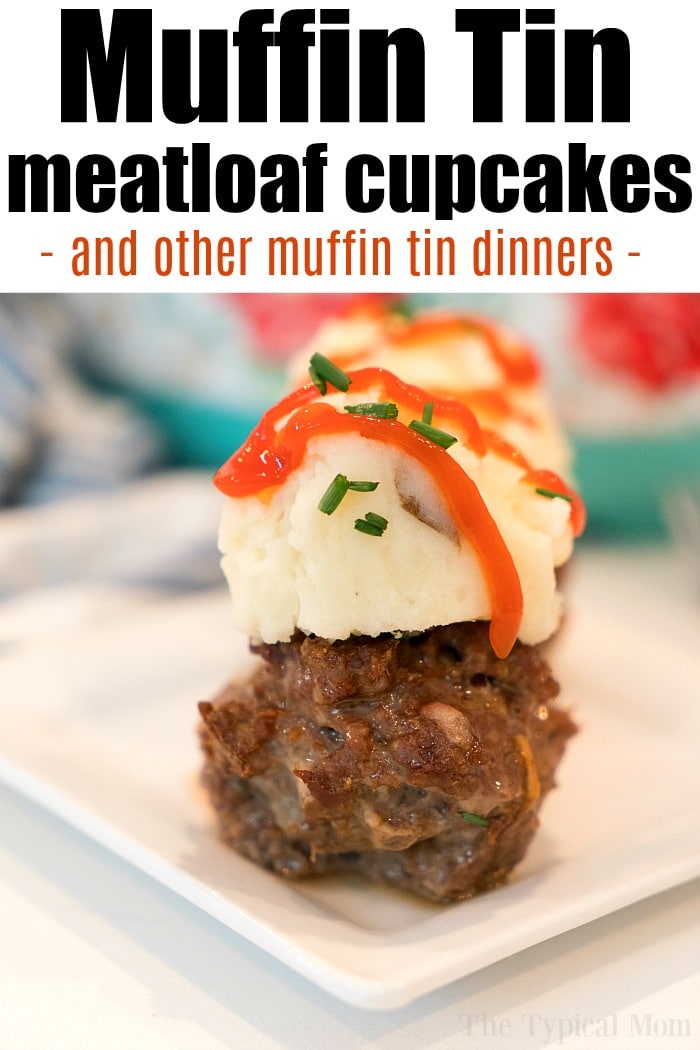 Cooked in a muffin pan you get that crusty crunch around each and every piece. To me it makes these bites oh so good.
The kids love anything made in smaller portions too
Tt's great when I have less time too because they cook in literally 15 minutes or so.
This is what it is kinda' going to look like when you combine everything together.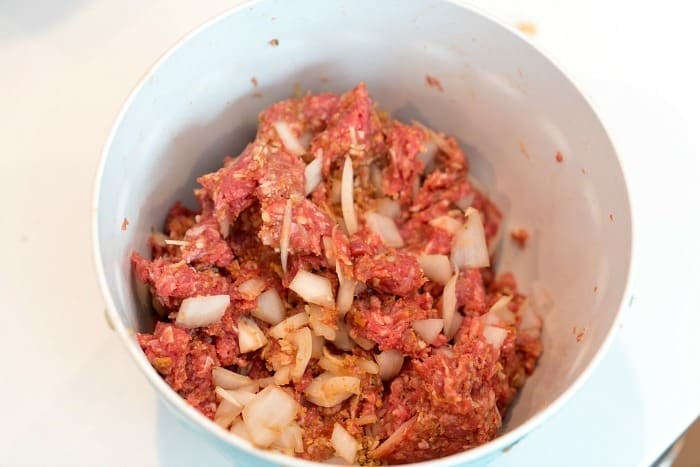 Quick meatloaf recipe
Large bowl to combine ingredients
Ground beef
Egg
Bread crumbs
French onion soup mix packet
Worcestershire sauce
Parmesan cheese
1/2 cup diced onion
Can add

grated carrot
diced mushrooms
1/4 cup ketchup to the top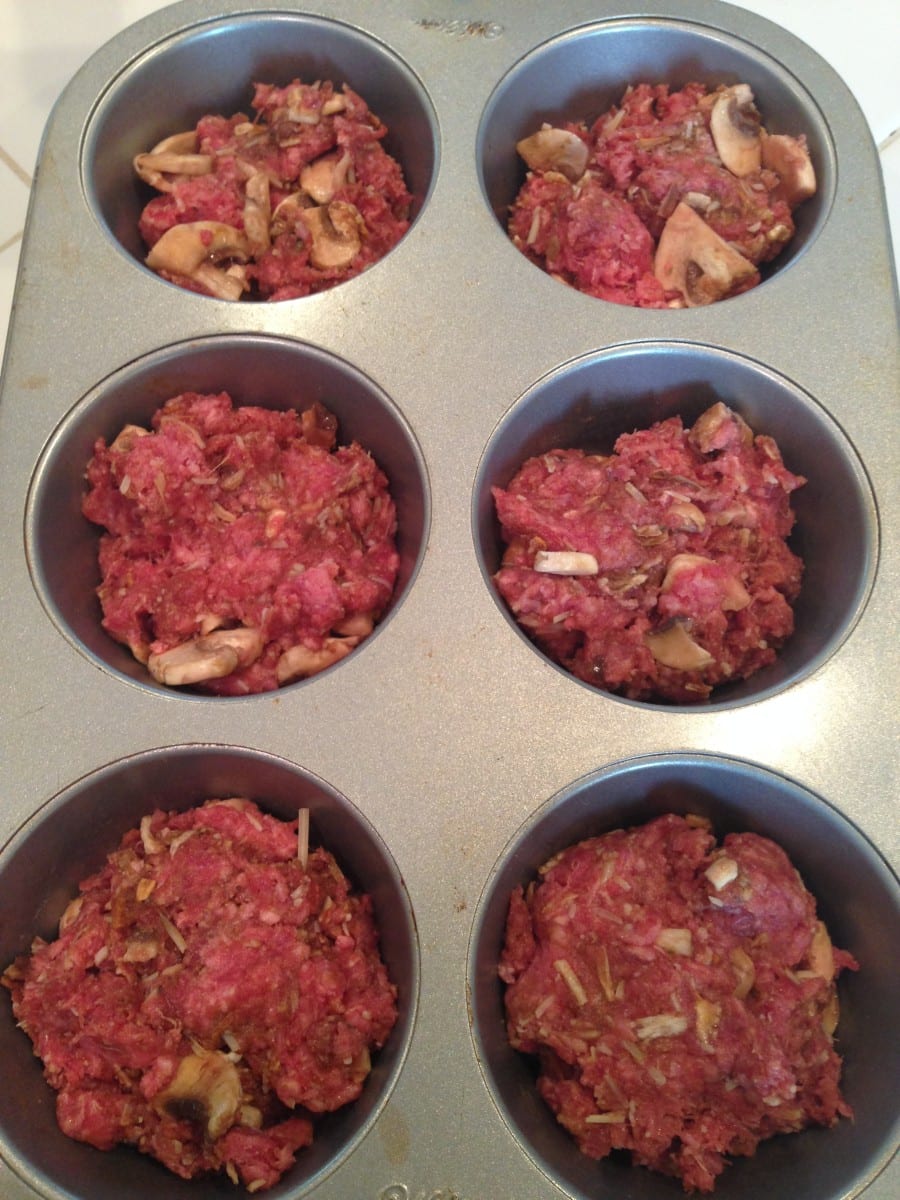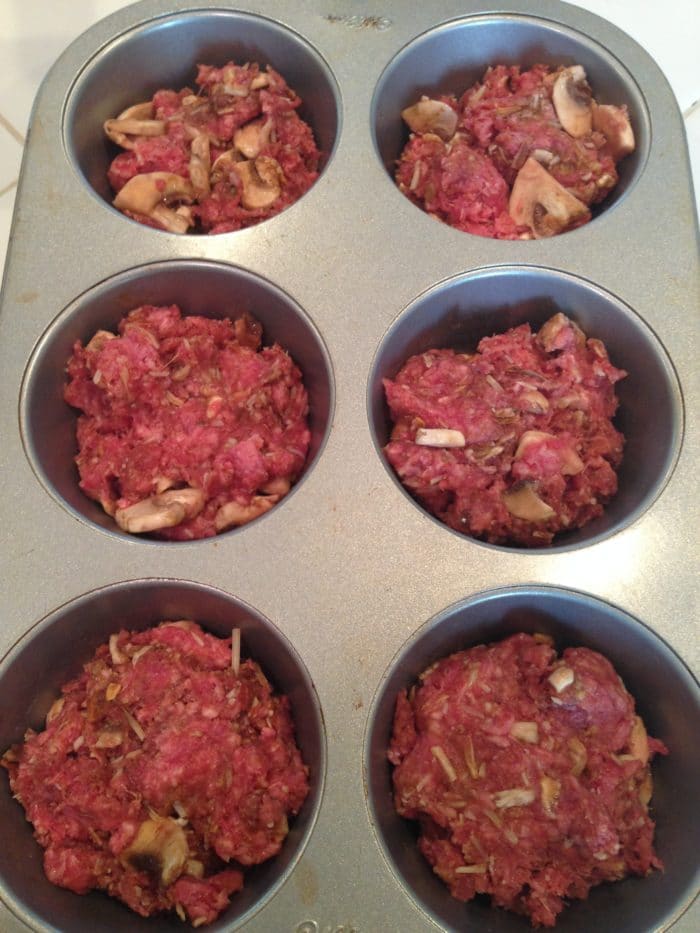 Super easy to make a meatloaf muffin tin batch too. Just take your pick. Either way this is a really quick meatloaf recipe that you're sure not to mess up!
If you love this simple recipe you've got to try our meatball muffins. Use this same recipe but they're surrounded by biscuitW
Mix your meat mixture together in a small bowl with your hands. This works better to combine it well. Just make sure to take off rings first. Then fill the pan, or muffin tin. In our household this is the method we like.
Put it in your convection oven or oven. Always preheat oven to 350 degrees. Bake for about 15 minutes for muffin tin meatloaf.
Of course ovens vary so your first time check after 12 minutes or so and then a few minutes after that. You want a golden brown on top.
You can use this recipe to make basic meatballs as well!
If you want to make this really easily try our pressure cooker meatloaf and mashed potatoes recipe. For a bacon and cheese smoked meatloaf recipe try this one.
Quick Meatloaf Recipe
Quick meatloaf recipe that your whole family will enjoy. You can change it up a bit too if you have other things on hand but this is the basics.
Instructions
Mix all items together well, using your hands works best. Put in loaf pan and cook at 350 for about 25 minutes or until middle is the desired "doneness" for you.

If you cook it in a muffin pan check at around minute 12 to see how done they are.

Everyone is different as far as how pink they want their meatloaf to be so just check and mark down the time that works best for you but this is a good gauge.
Nutrition Facts
Quick Meatloaf Recipe
Amount Per Serving (3 oz)
Calories 250
Calories from Fat 144
% Daily Value*
Fat 16g25%
Cholesterol 82mg27%
Sodium 215mg9%
Potassium 283mg8%
Carbohydrates 7g2%
Protein 15g30%
Vitamin A 55IU1%
Vitamin C 0.7mg1%
Calcium 53mg5%
Iron 2.3mg13%
* Percent Daily Values are based on a 2000 calorie diet.
For more easy recipes, tips and crafts please LIKE The Typical Mom on Facebook and follow me on Pinterest! You can also sign up for my free weekly newsletter which is packed with goodies I know you'll love. 😉