Copycat French onion soup mix Lipton recipe you can use as a dry dip mix or add to recipes for lots of flavor. Just 5 ingredients to done. Then you can make all sorts of things like Lipton soup meatloaf and more.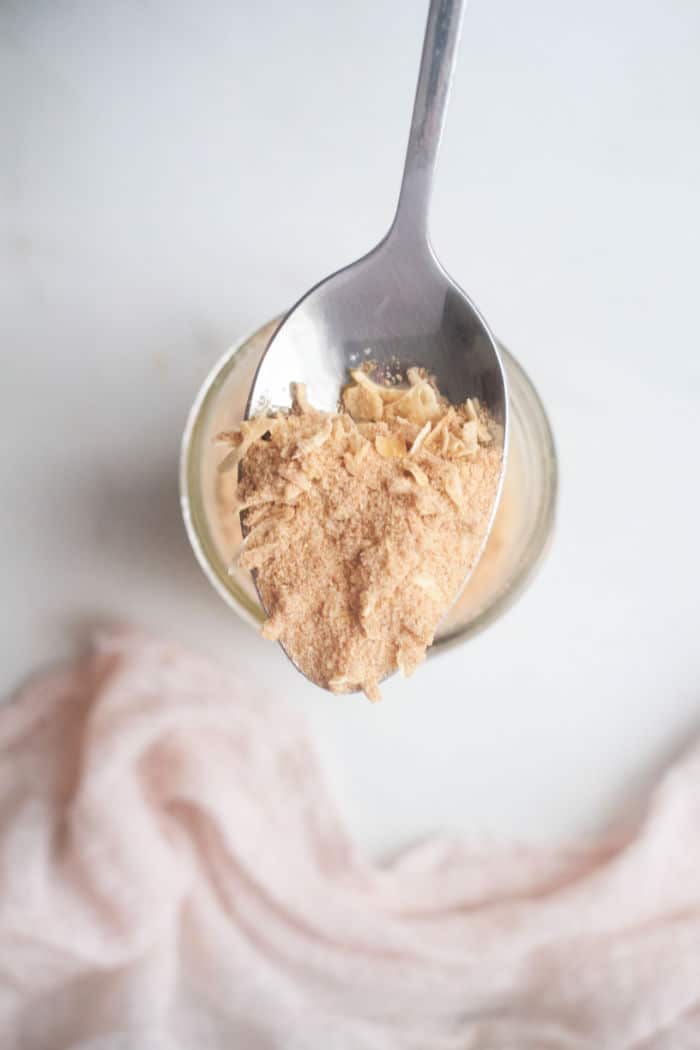 I used store bought French onion soup mix so often it was time to make it myself at home, and share with y'all too. You know that packet typically thought of for dip but many does it have so many uses well beyond that. Make it in bulk so you have it on hand for all the things now. (affiliate links present)
Homemade French Onion Soup Mix
I add one packet of this every time I make my Ninja Foodi meatloaf or meatballs in air fryer which is pretty darn often. This is great because sometimes I want to add a bit more but don't want to open a second package. Just 5 dry ingredients makes up this mix so it's easier than you might think.
I did the same thing with our favorite steak dry rub. Made 10x one day and poured it into a mason jar to store. Saved me a lot of time prepping thereafter and there was no measuring involved. Just use as much as you want and store the rest, done! Want exactly the same as in 1 packet? No problem, we have the measurement for that too.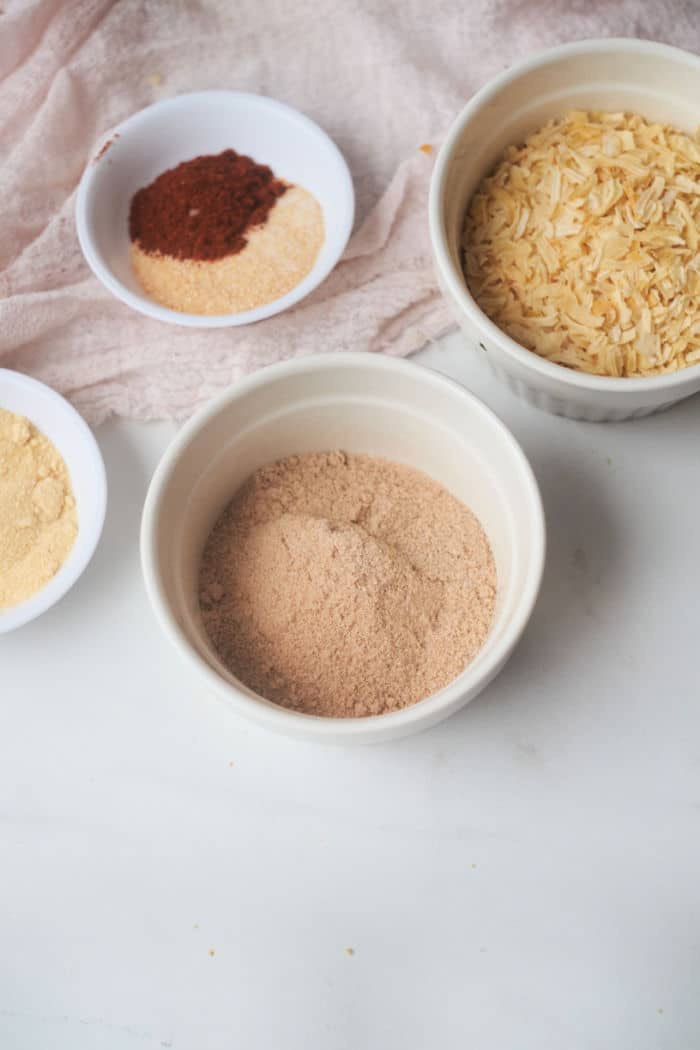 What is French Onion Soup Mix Made of
The grocery store bought packets you see or hear of most often would be Lipton of course, nowadays you can find copycat versions that are store brand that are cheaper. This brings it even a step further since it is homemade. Even cheaper than that and no waste either since it will be saved in a reusable container.
You may have a lot of this on hand as is but if not you can grab what you need online with these links;
You'll want some dehydrated minced onions, I use these often in my 5 ingredient chili too
Beef stock powder or beef bouillon works crushed
Onion powder and garlic powder
Smoked paprika or "regular" works
Some like to add 1/4 tsp of celery seeds or celery salt, we didn't here
A mason jar is handy for storage
Great news for those with Celiac is that you can make this gluten free so y'all can enjoy it! Packaged it isn't, leaving out the bit of flour that may be present will make it so everyone can enjoy all of these wonderful flavors. Always make sure you check each ingredient you buy on the list so ensure that brand is in fact gluten free to be safe.
How Much is in 1 Packet of Onion Soup Mix
This will make about 1 envelope of dry onion soup mix if you make it as directed below. Like I said when I make let's say my slow cooker pork roast onion soup mix recipe I typically don't even measure it BUT if you to need just one that = 3 Tablespoons.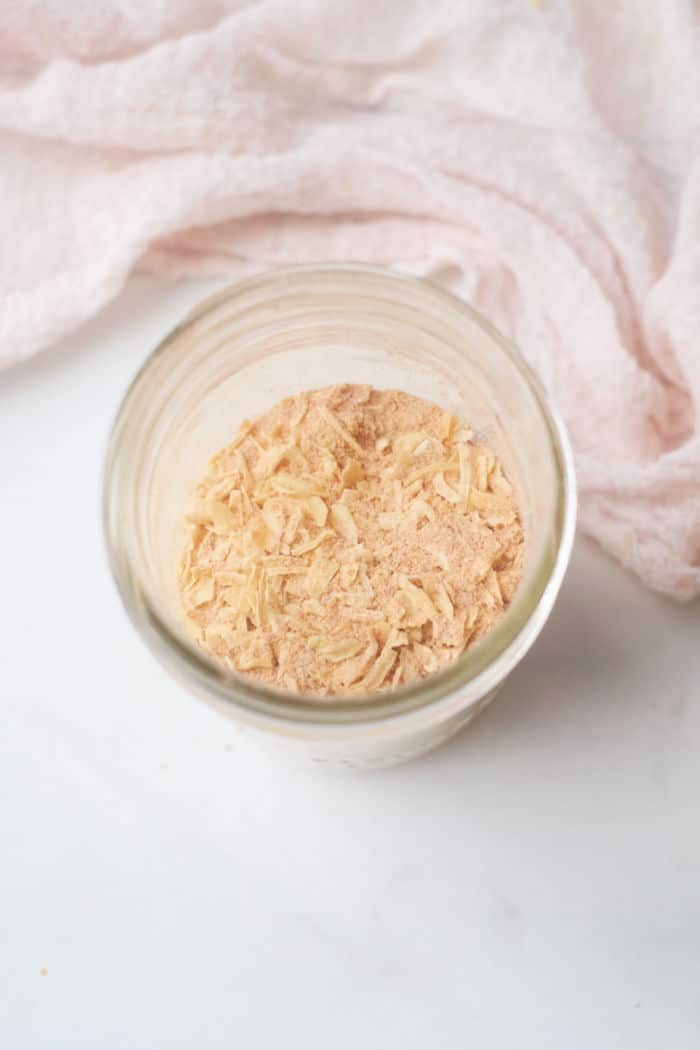 Lipton Onion Soup Mix Copycat Recipe
You literally could add it all, cover and just shake to break things up. There shouldn't really be any clumps unless your powder has been sitting a little while. A fork will do the trick for that though beyond that. Then you're done and ready to enjoy your homemade onion soup mix for everything from pot roast to soups.
Recipes Using Onion Soup Mix
It seriously makes otherwise bland simple ingredients like ground beef and breadcrumbs come to life with a lot more flavor. My mom used to use one all the time to make her quick meatloaf recipe. I grew up on this dry soup mix in the cupboard at all times. I just thought everyone made it this way…and maybe you do too??
Nutritional information is listed below. You can print recipe or just come back again and again. We always love "seeing you" here so don't go anywhere once you're done. 😉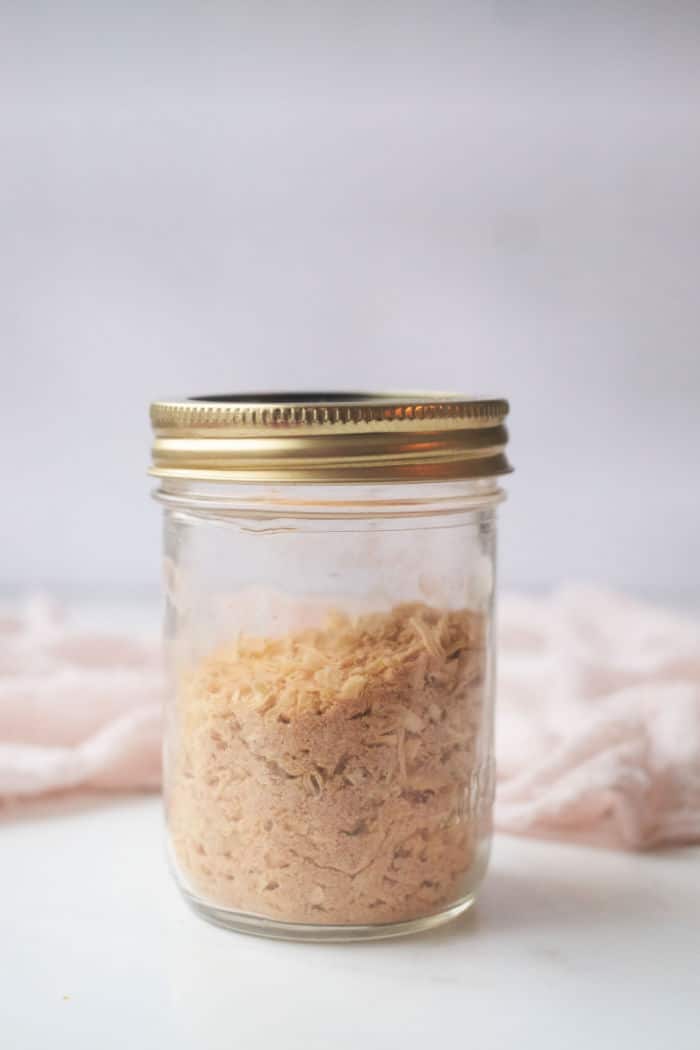 We have lots of other tips like making a batch of your own Lawry's seasoned salt, tri tip dry rub and more. I publish something new 7 days a week too so make sure to keep up with all our goodies. Best way to do that is to join our newsletter below. Always free so there is nothing to lose.
How long does soup mix last?
That is where the packaging comes into play. As long as you store it in a well sealed container or even a smaller freezer bag with the air sucked out it will stay good for up to 2 years! If you love batch cooking and/or making things like our slow cooker beef stew with onion soup mix a lot, this is for you for sure.
You can literally make all of our dry seasonings and mixes in an hour or so. Have the containers or jars ready to be packaged up. Mark on the top the date you made each one. Label the front as to what it is and for years after that it will save you a ton of time measuring and you will always know your cupboard is stocked with it.
Copycat Lipton French Onion Soup Mix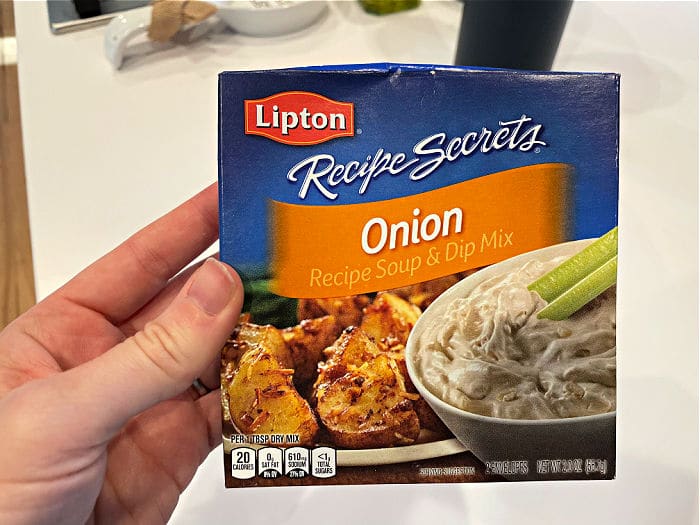 If you are concerned that you'll need exactly the same amount as you would get in one packet, then just measure it. Then store in snack baggies instead. 3 Tbsp. should go into each one if you want to measure it out and store that way. That is easy enough to remember and you can save bags by just writing a note about this on the jar.
Whole reason to do this would be to save money and to save all that excess packaging. All those bags are not necessary and just ends up in a landfill so Tupperware works better because you can wash it when you need to make another batch of it.
Want to see a few of my favorite things that I am totally obsessed with?? Take a peek and see how many you might already have…twinsies!
Looking for more easy family recipes and tips? LIKE The Typical Mom Facebook page?
Then sign up for my free newsletter, and follow me on Pinterest! 😉
***** If you LOVED this recipe give it 5 Stars below and let everyone know what you thought about it. 😉
French Onion Soup Mix
Copycat Lipton French onion soup mix recipe you can use as a dry dip mix or add to recipes for lots of flavor. Just 5 ingredients to done.
Instructions
This makes the same as 1 packet of bought onion soup mix. In a bowl blend together all ingredients and use as you'd like, for a dip or in a recipe.
Nutrition Facts
French Onion Soup Mix
Amount Per Serving (0.5 oz)
Calories 38
Calories from Fat 9
% Daily Value*
Fat 1g2%
Cholesterol 1mg0%
Sodium 3846mg167%
Potassium 89mg3%
Carbohydrates 4g1%
Protein 3g6%
Vitamin A 123IU2%
Vitamin C 1mg1%
Calcium 13mg1%
Iron 1mg6%
* Percent Daily Values are based on a 2000 calorie diet.