101 + Quick Instant Pot recipes that are simple and delicious! Simple dinner, soup, side dish and vegetable recipes we make in our pressure cooker. Whether you're new to easy Instapot recipes or an expert we've got something new to try.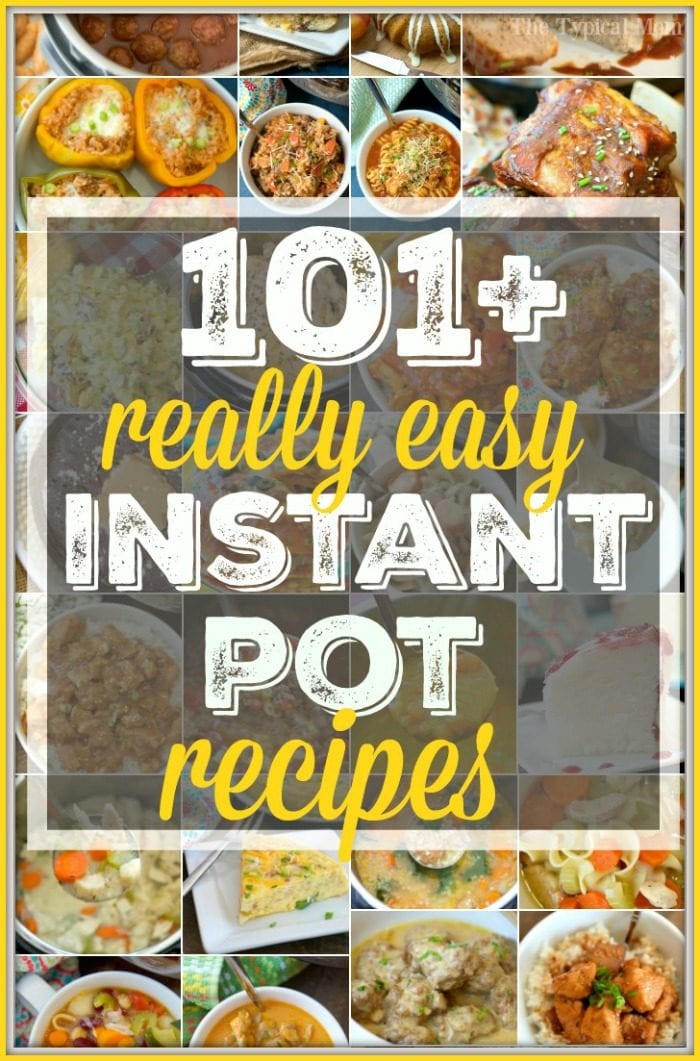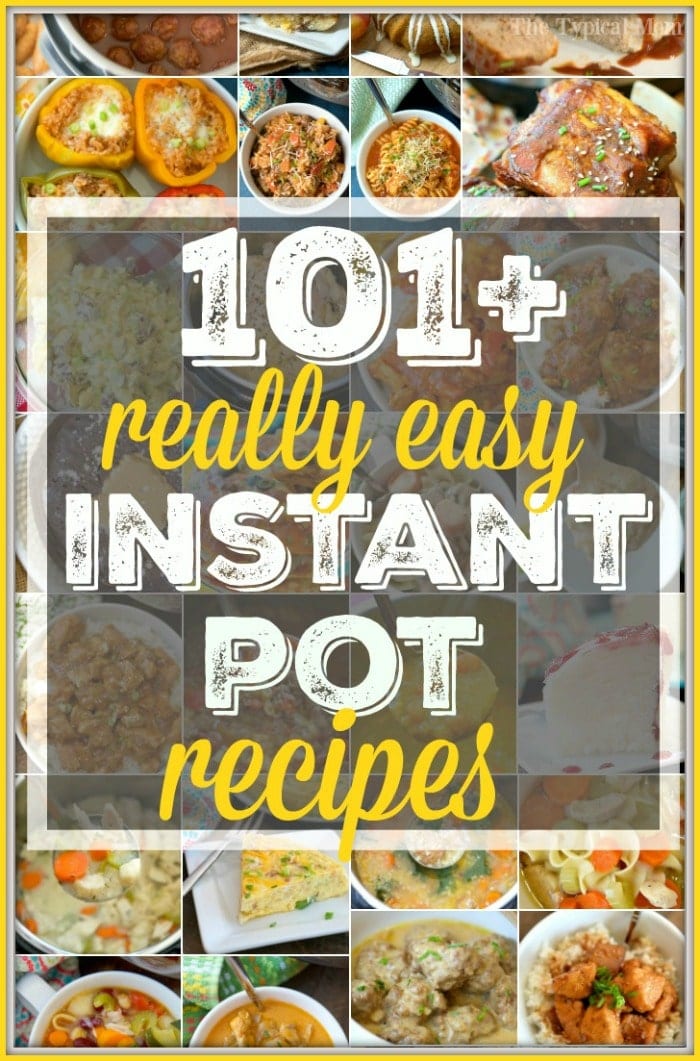 I am all about easy Instant Pot recipes! For the past 3 years I've been busy creating simple pressure cooker recipes for us and want to share them with you. Get ready to enjoy in this fantastic 7 in 1 appliance! (originally published 10/17, affiliate links present)
Quick Instant Pot Recipes
If you need easy Ninja Foodi recipes, you can use that pot instead.
I have used all brands out there. Most are the same with at least 7 functions, low and high pressure cooking functions.
Let's start with a few basic tips:
I HIGHLY recommend you buy this non stick pot. It is easier to clean and will avoid the burn message too.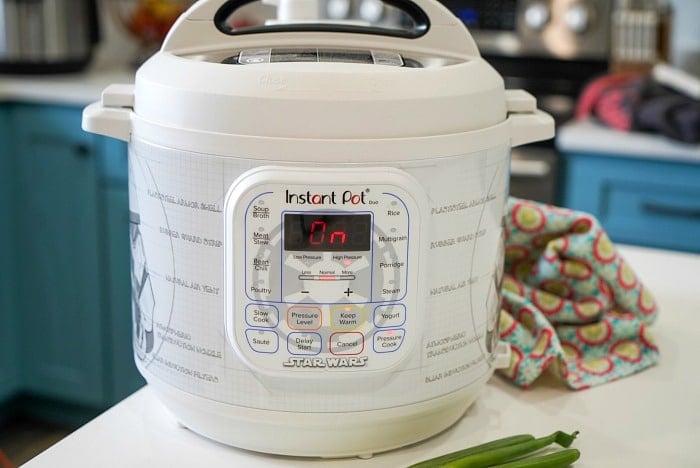 Don't you love my Star Wars Instant Pot??!!
How can you make this page an Instant Pot APP?
If you are on your smartphone you are already set
On an iPhone (that is what I have) look at the bottom of your screen and touch the square button with the arrow up in the middle of it
Then a bunch of choices will pop up. Scroll to the right of the copy button it will say Add to Home Screen, push that.
Click add on the top right and you're done!! (you can change the name of it too if you want)
Then look on your home screen(s) and your new free Instant Pot APP will be there so you can just click on it whenever you need a pressure cooker recipe!!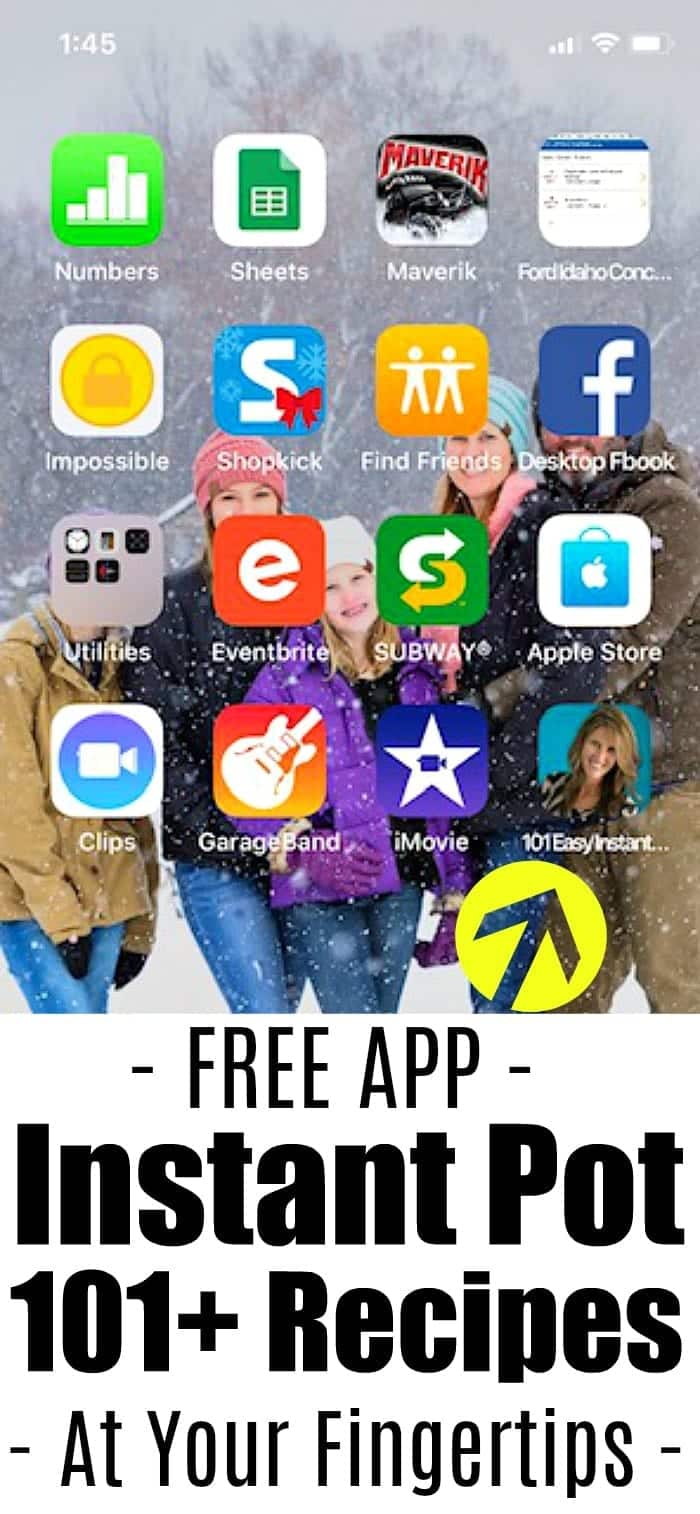 This fancy multi cooker has helped me make many of these Instapot recipes below.
Here are my Instant Pot accessories must haves!
My new Pioneer Woman Instant Pot – SO Cute!
You can now buy an air fryer Instant Pot lid too!
I wouldn't be without my Instant Pot Steamer basket
7″ springform cake pan is great for a lot of things, not just baked goods. You can even use it in a few easy air fryer recipes as well.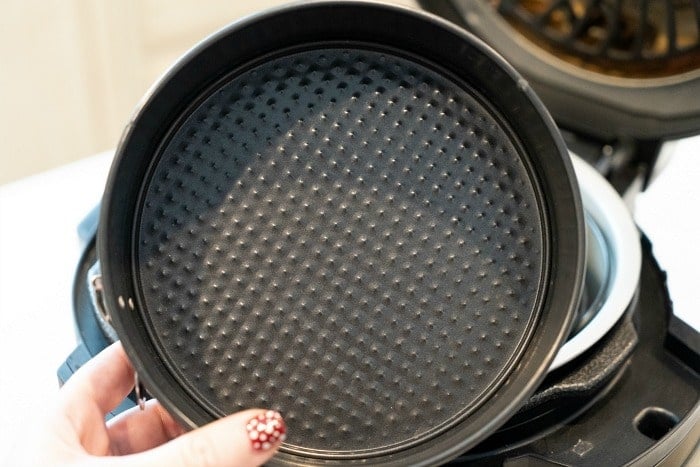 Angel food cake pan that fits inside a 6 or 8 qt. IP, if that is out of stock this 8″ pan will fit in an 8 qt.
6 c. bundt pan that fits into a 6 or 8 qt. IP is perfect for cakes
I just bought these Instant Pot mini mitts that have come in handy to get things out easier
If you're looking for an IP decal these are super cute!
You can find adorable custom Instant Pot covers here. They're a great way to jazz up your countertop.
Is an Instant Pot the same thing as a pressure cooker?
Yes! That is just one of the many functions. But NOW you can get an Instant Pot air fryer lid too!!
This is a game changer because you can now crisp your food right in the pot after you're done pressure cooking. I know, I've been waiting so long for this too!
This will fit on your 6 or 8 qt and then you can make air fryer recipes in it too! Just use our printable Instant Pot cooking times sheet, crisp outsides and enjoy.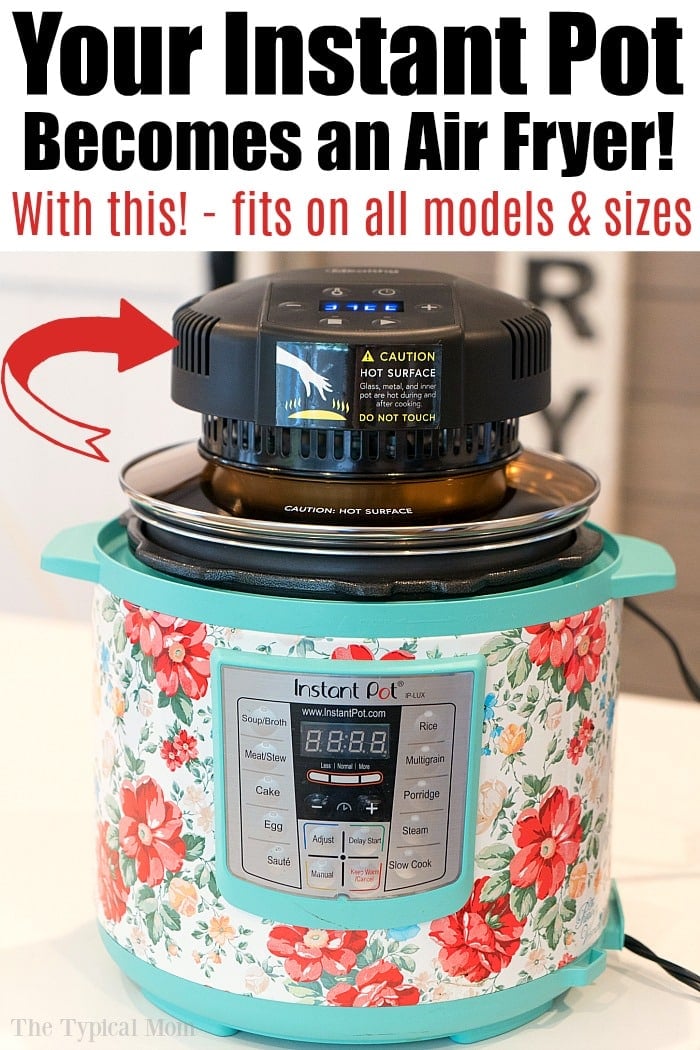 Instant Pot Dishes
If you're new here's a How to use an Instant Pot for beginners post + a video explaining the buttons is below**
To ensure you get those first sign up for my newsletter and they'll be emailed to you.
If you're new you'll also want to see how to avoid the notification of burn on Instant Pot machines. Sometimes it isn't burning at all.
Here are instructions on how to deglaze your Instant Pot to help!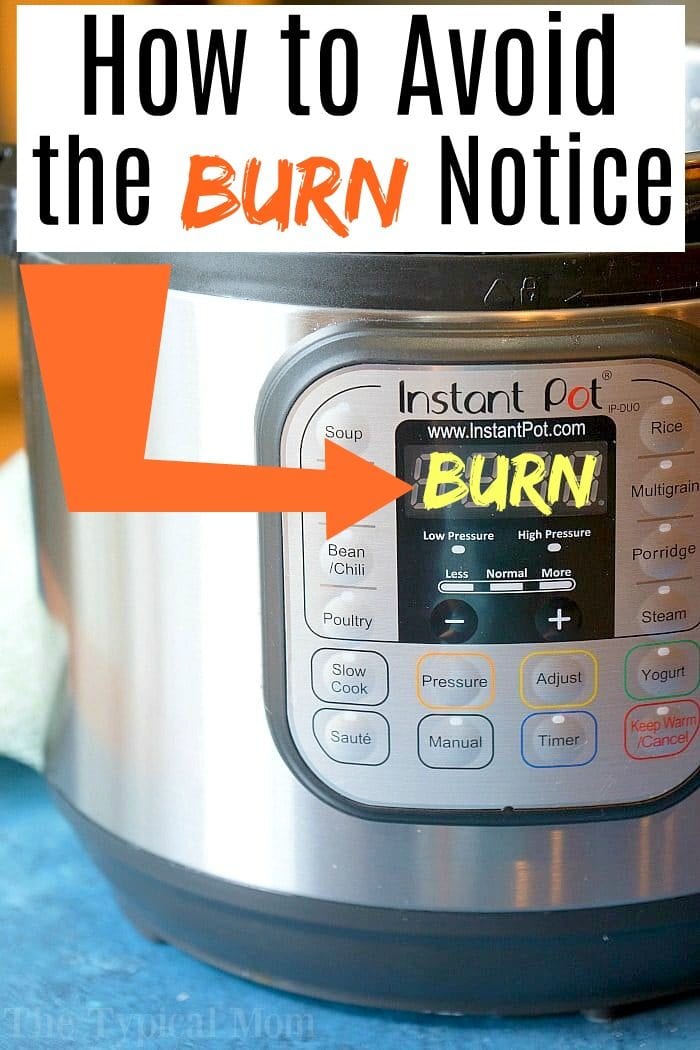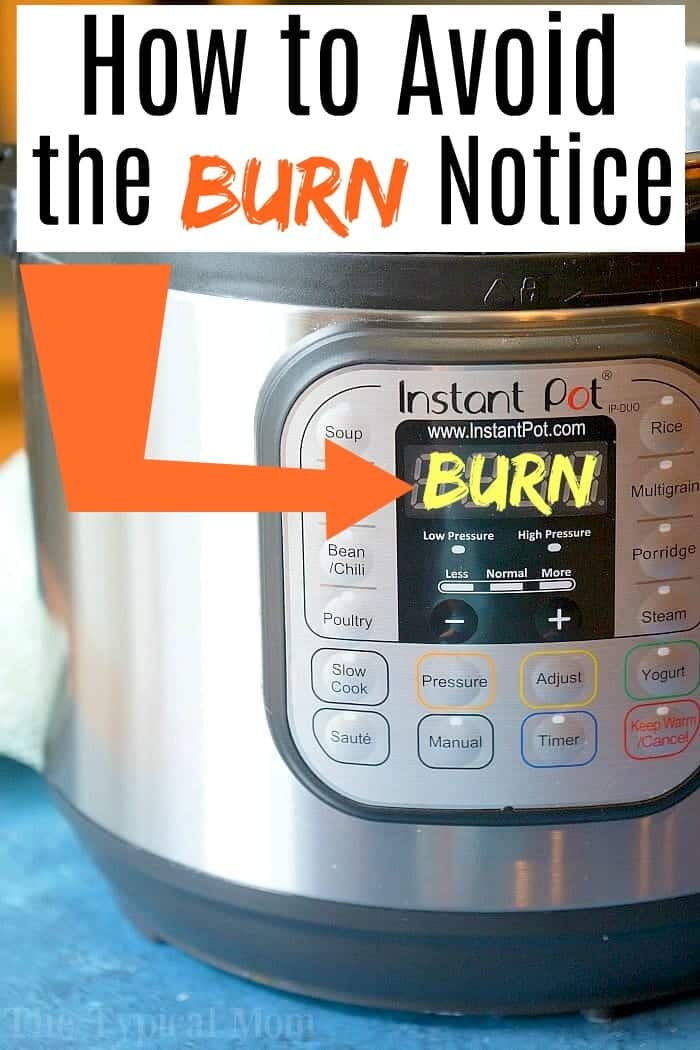 These will help you know how to cook beans in a pressure cooker perfectly.
Both can come in really handy when you don't have any fresh meat in the house (or don't want to go to the store).
Here is a video explanation of the buttons on your Instant Pot!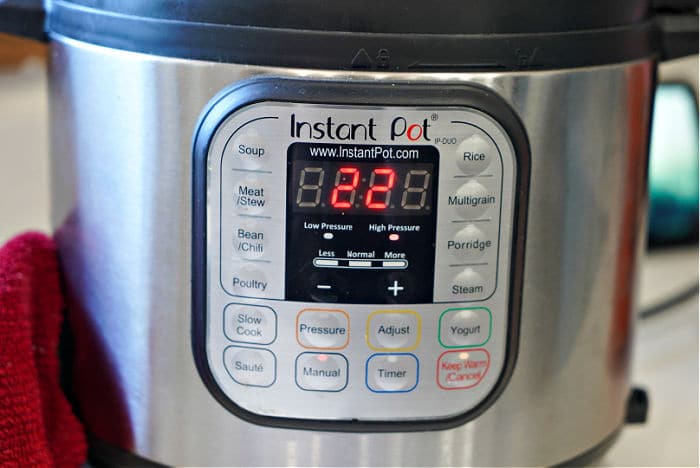 What is the best thing to cook in an Instant Pot?
Well I cook all the things including pork, beef and a lot of chicken and/or pasta.
I have combined them to make Instant Pot casseroles too. Fast meal prepping ideas overall and never takes longer than 30 min.

Of course a roast is the only exception to that rule but everything cooks in a fraction of the time vs. the oven
Quick and easy Instant Pot recipes
Then go a step further and make Instant Pot hamburgers. Something you'd normally cook on the barbecue, now you can make them year round. Juicy and perfect every time.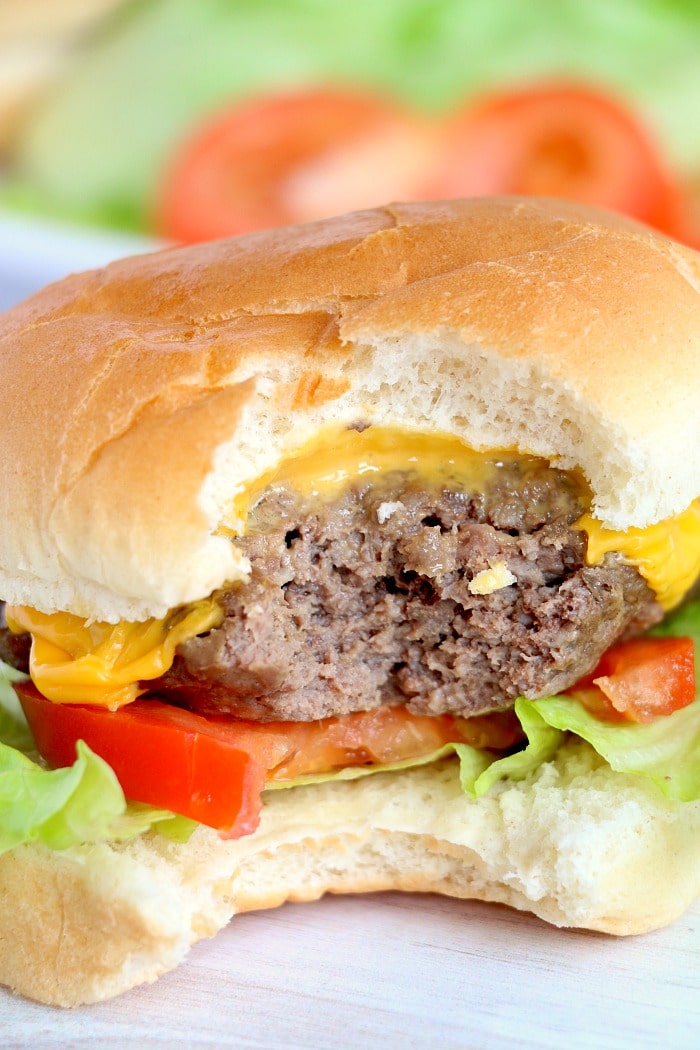 For an out of the box idea I will say you have got to try our Instant Pot Asian chicken we call it. It's a bit like General Tsos if I had to compare it to something but a lot cheaper to make yourself.
We have a creamy Instant Pot chicken and rice casserole version and a Instant Pot cheesy chicken and rice style as well.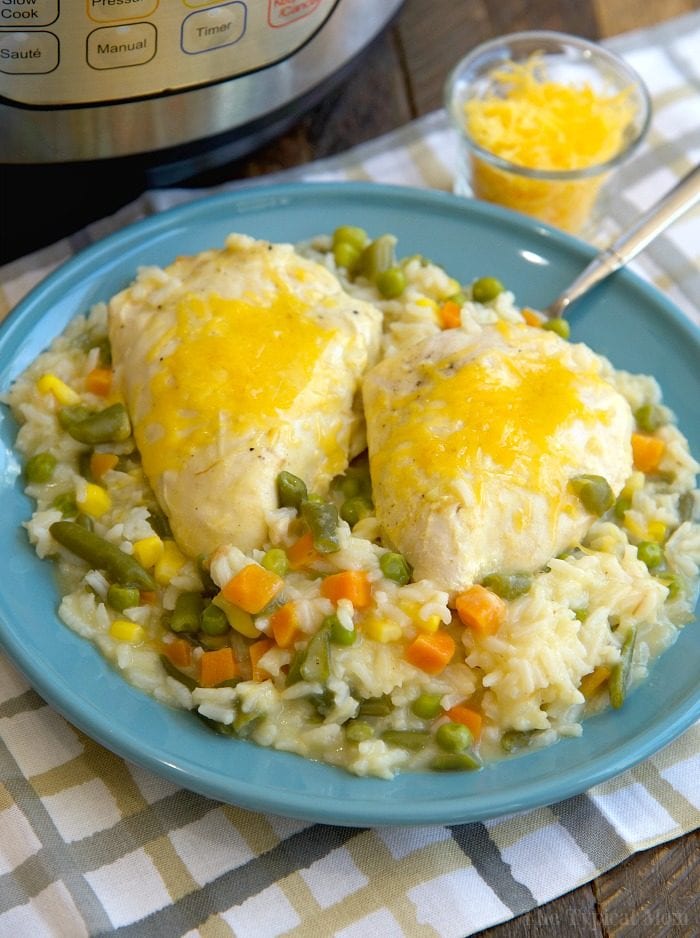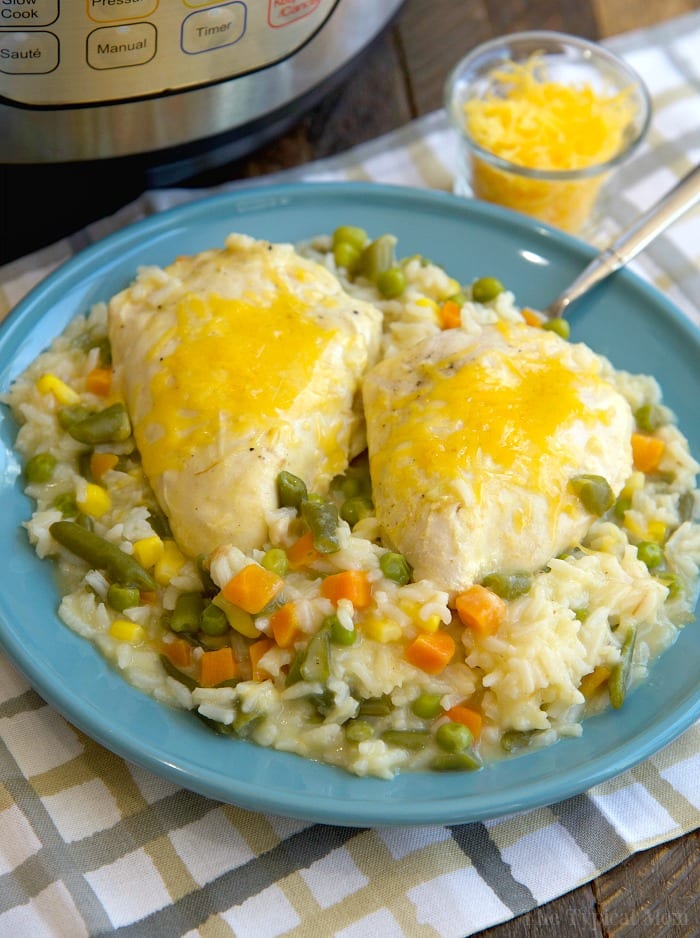 InstaPot recipes
Here are a few we make quite regularly:
Using dry peas you can make this Instant Pot split pea soup in under 20 min., seriously
Best Instapot recipes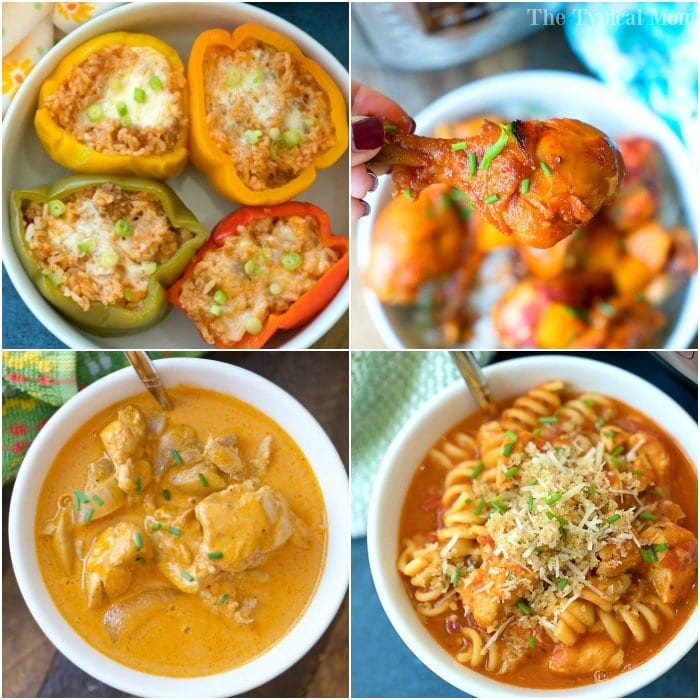 I have received the most compliments from these. Keep reading for more though!

Instant Pot rice pudding recipe and coconut rice pudding were our first desserts and gets rave reviews.
Can you cook frozen meat in an Instant Pot?
Yes!! We have a huge list of how to cook frozen meat in Instant Pot here to help. Try to cook Instant Pot frozen salmon and you'll be amazed just how flaky and tender it comes out.

Game changer I tell you. You can even make Instant Pot frozen pork shoulder that's fork tender.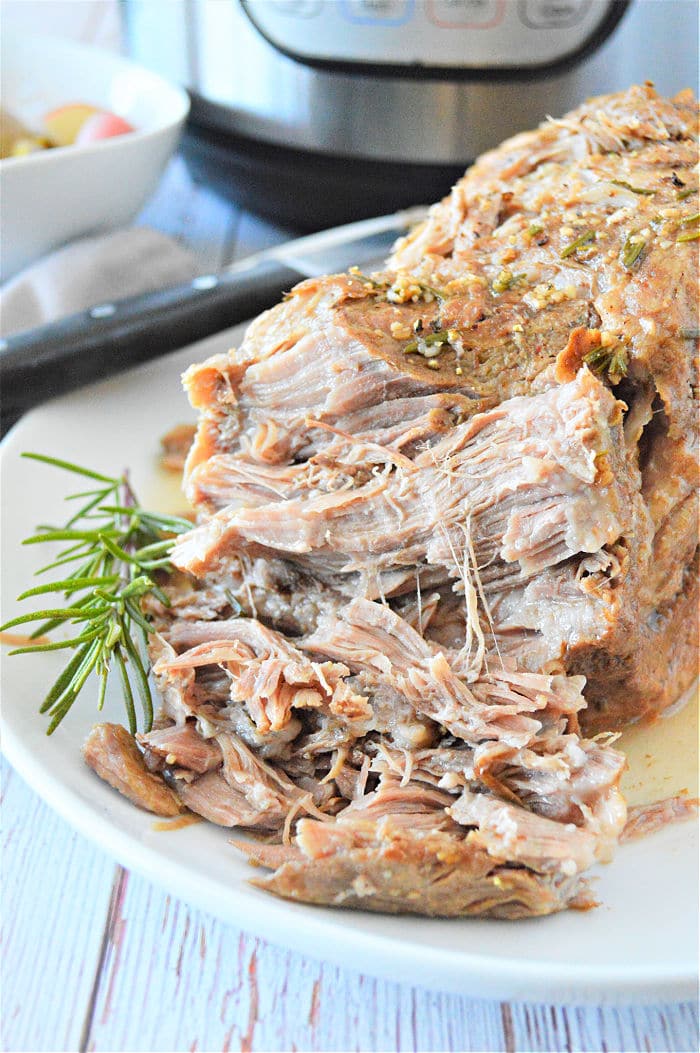 If you do remember to defrost pork butt in Instant Pot you can just throw in bbq sauce with some broth and that's it! Our Instant Pot pork tacos are tender as ever and so simple to throw together.
Taco Tuesday getting boring? This is how to steam tamales in Instant Pot.
If you have never cooked meat and a starch like noodles or rice together it is possible for sure! Bare in mind that it is tricky but once you get the hang of the liquid to starch ratio it will be a game changer.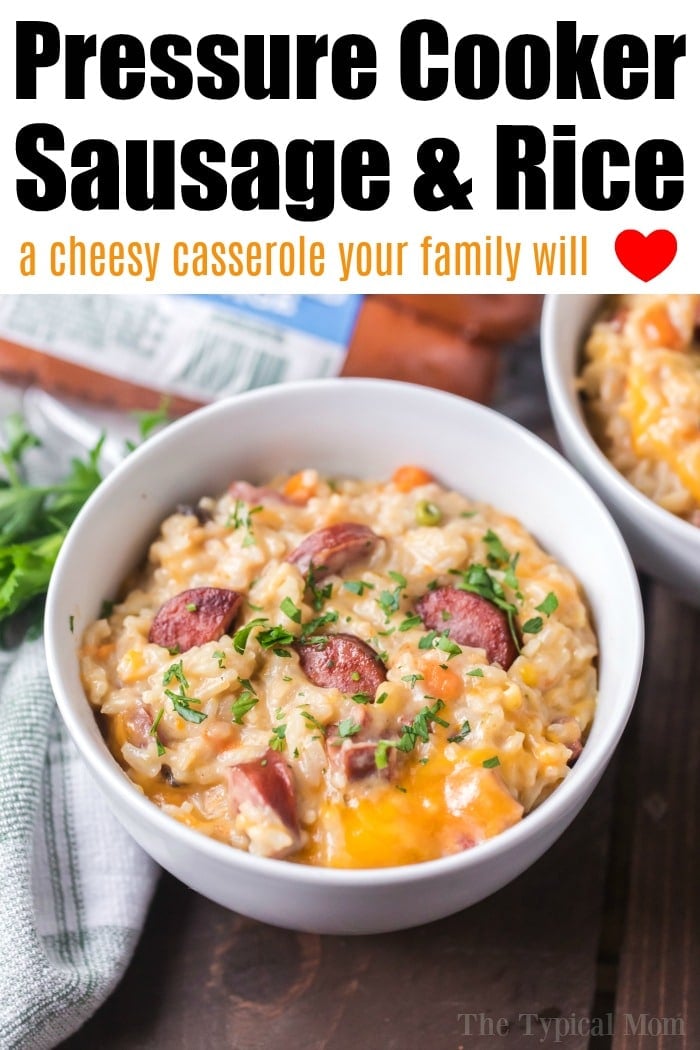 You can see here that those combinations do come out successfully in the correct amounts. The issue is that if you don't, you'll receive the dreaded burn notification which nobody wants.
Forgetful at times and forget to defrost dinner? Me too! You can make Instant Pot frozen short ribs in no time and nobody will know.
During the holidays our Instant Pot turkey tenderloin is great. Serve with Instant Pot sausage gravy or shred and then add noodles so it's like a casserole. Either way it's cheap and so yummy.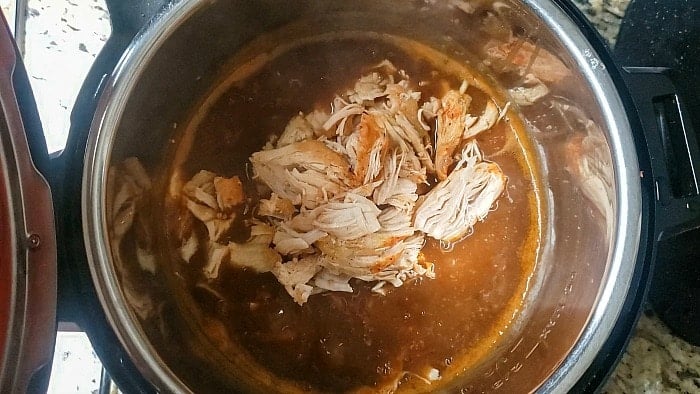 If you want to know how to make the best beef arm roast recipe in your pressure cooker, we have it here!
If you're looking for a few easy Instant Pot stew meat recipes we have some suggestions here.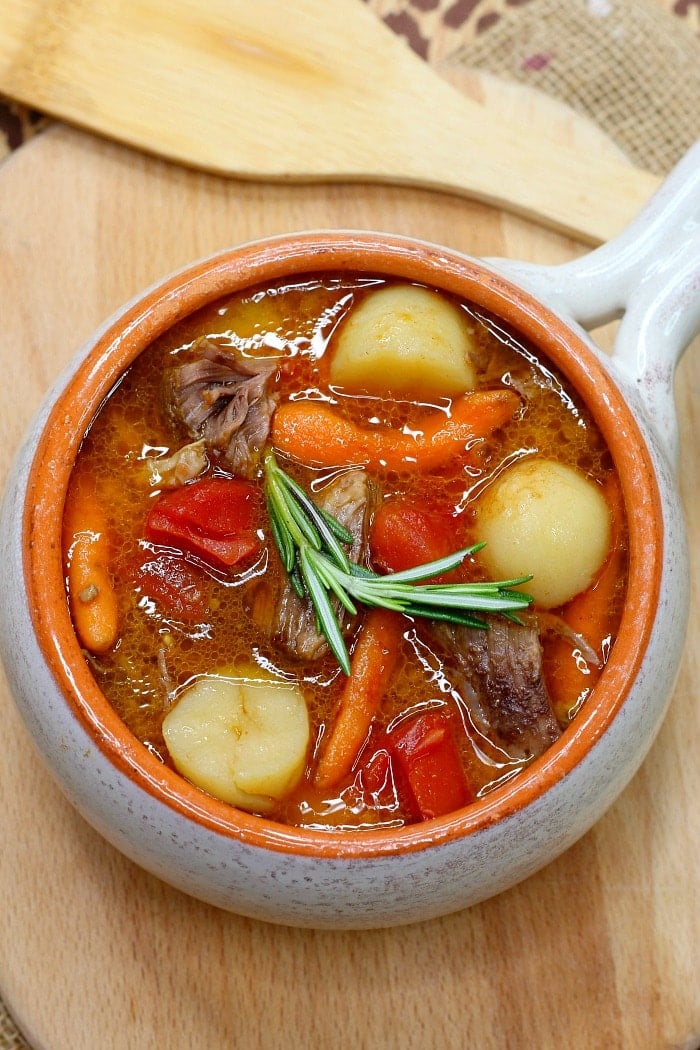 Always forgetting to defrost dinner? Me too! That's why I share how to cook an Instant Pot frozen turkey breast and/or Instant Pot frozen pork roast recipes here!
With tons of flavor = Instant Pot taco casserole is pure comfort food as you can see.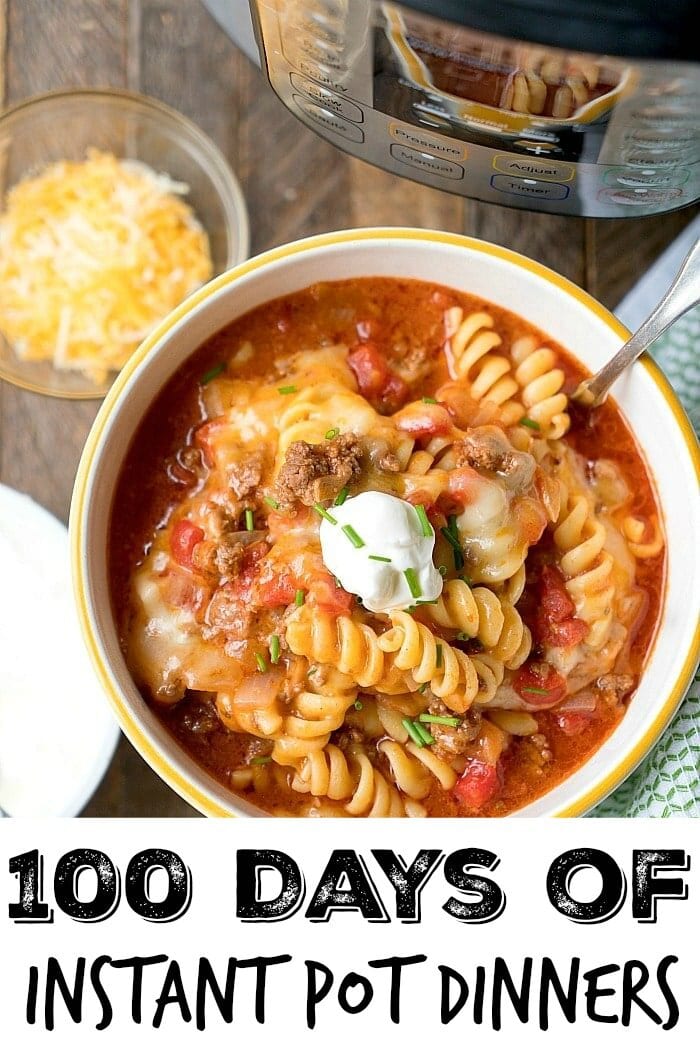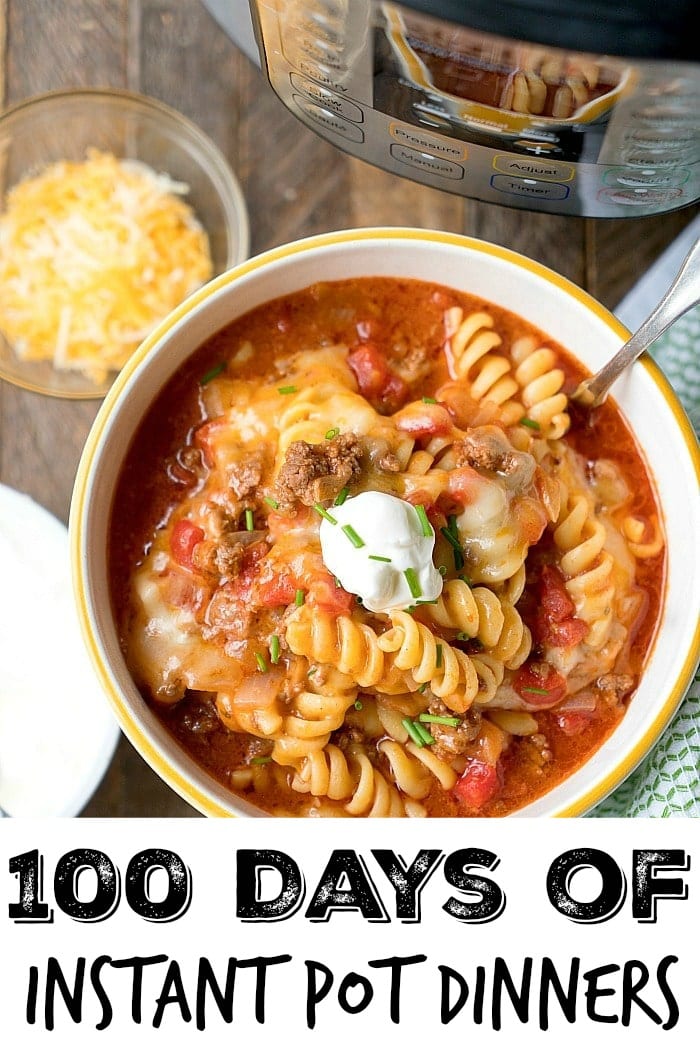 I have included a printable recipe card below with how to make cheesy chili mac in your pressure cooker. I chose that one because it is cheap and my college student daughter raves about it. Still today.
Our 5 ingredient Instant Pot chili is very popular. If you aren't a huge cheese fan you can try our classic Instant Pot chili mac recipe here.
Beef and noodles Instant Pot meal is one of our favorites.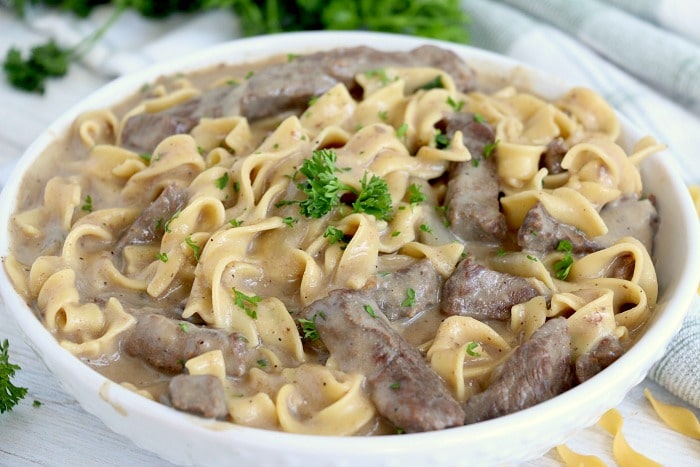 Give this Instant pot pasta recipe a whirl below and let us know what you think!
Easy InstaPot Recipes
Tons of easy InstaPot recipes are here like this cheesy chili mac recipe below! Try them all in your electric pressure cooker and let us know what you think!
Instructions
Set Instant Pot to saute and add your olive oil. When it is hot add your diced onion and ground beef or sausage.

Cook until meat is no longer pink on the outside (but not fully cooked, it will cook more in the next step). Turn pot off at this time.

Sprinkle in chili seasoning and stir in with meat until it is nice and coated. Then add your tomato sauce, diced tomatoes, kidney beans (not drained), and beef broth. Stir.

Sprinkle in your uncooked noodles on to the top and gently submerge into the liquid. DO NOT stir in.

Close lid and steam valve and set to high pressure for 5 minutes followed by a quick release.

Lift lid, stir contents and then add 1 cup of your cheese. Stir again so cheese can melt.

Now you can either stir in the other cup into the mixture, or sprinkle it on top and put your lid back on ajar just long enough for it to melt on top.

Serve with a dollop of sour cream on top of each bowl!
Nutrition Facts
Easy InstaPot Recipes
Amount Per Serving (3 oz)
Calories 572
Calories from Fat 297
% Daily Value*
Fat 33g51%
Cholesterol 93mg31%
Sodium 644mg28%
Potassium 894mg26%
Carbohydrates 37g12%
Protein 32g64%
Vitamin A 725IU15%
Vitamin C 13mg16%
Calcium 347mg35%
Iron 5mg28%
* Percent Daily Values are based on a 2000 calorie diet.

Is cooking in an Instant Pot healthy?
It depends on what you have in there but many of our Instant Pot dinner recipes are good for you, low carb and/or keto.
You can also cook large cuts of meat and even frozen roast in Instant Pot too to perfection in under 2 hours! Serve with Instant Pot bok choy for a yummy dinner idea.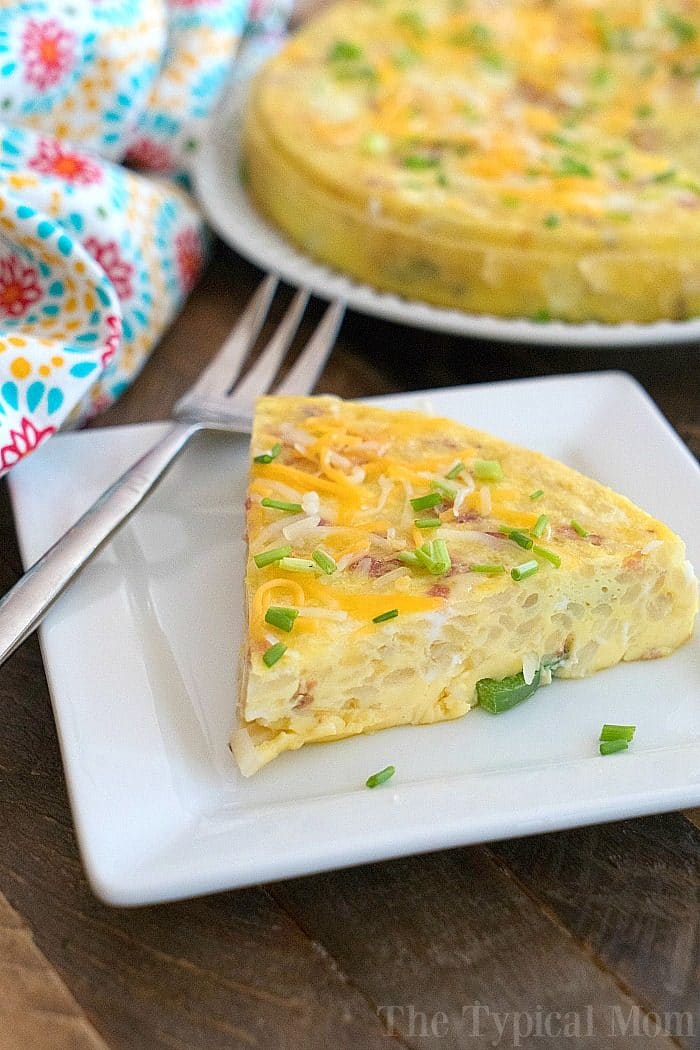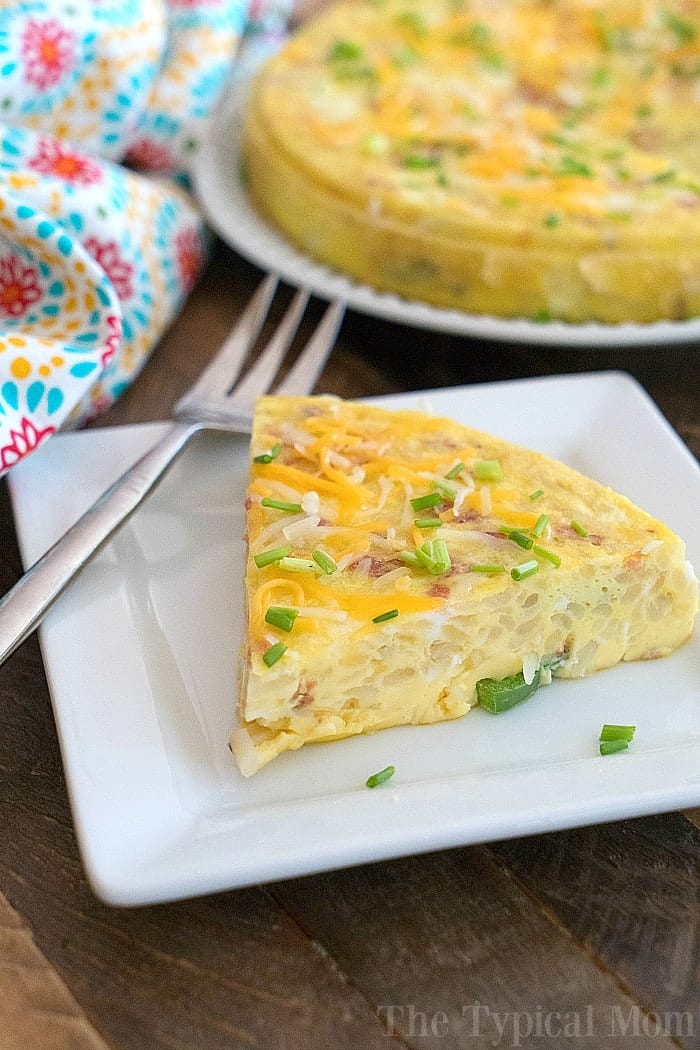 Instant Pot oatmeal is a great breakfast and a really healthy choice too! I try to cook from scratch when I can, especially when it comes to snacks for kids. They love Instant Pot yogurt too.
Use fresh apples to make Pressure cooker applesauce which my girls just absolutely love.
Instant Pot cranberry applesauce is a nice Fall twist on the traditional too.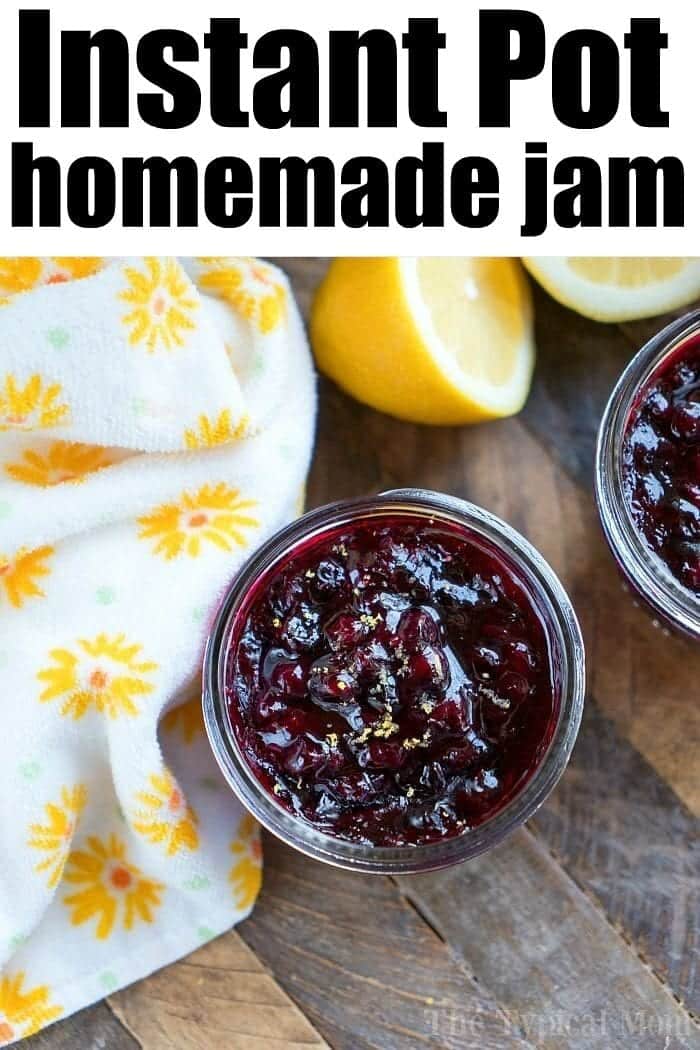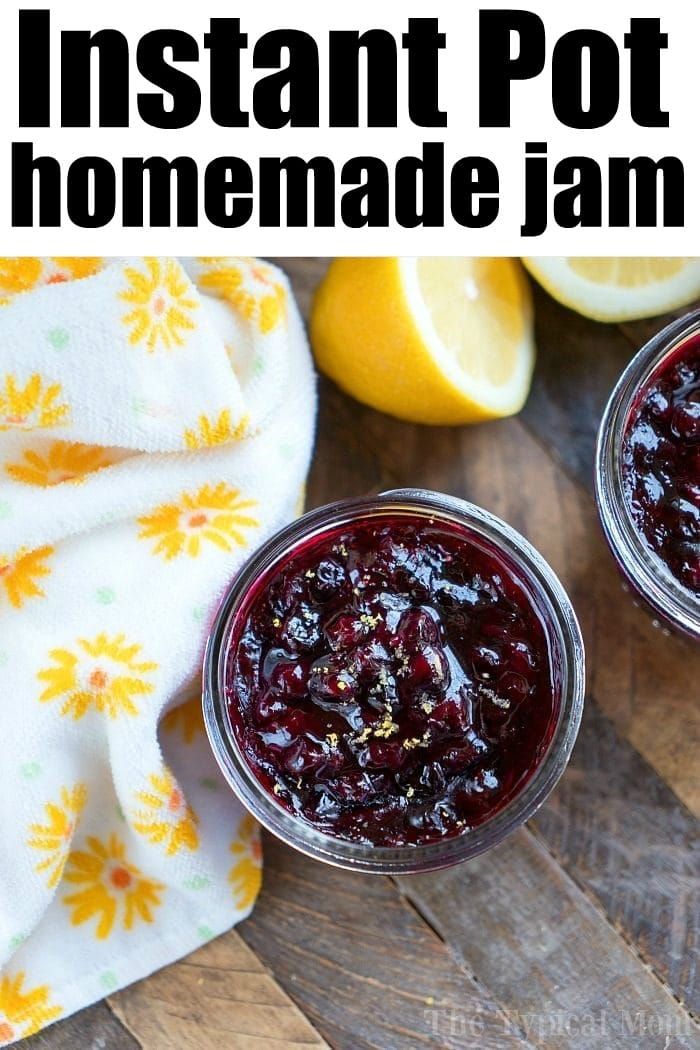 Pressure cooker jam can be made with any fruit and put on toast or on top of pancakes! Serve for dessert or breakfast = Pressure Cooker banana bread
I make these in bulk and then make egg salad sandwiches with them.
The rest I shell and put into storage bags so the kids can grab one when they're hungry in between meals.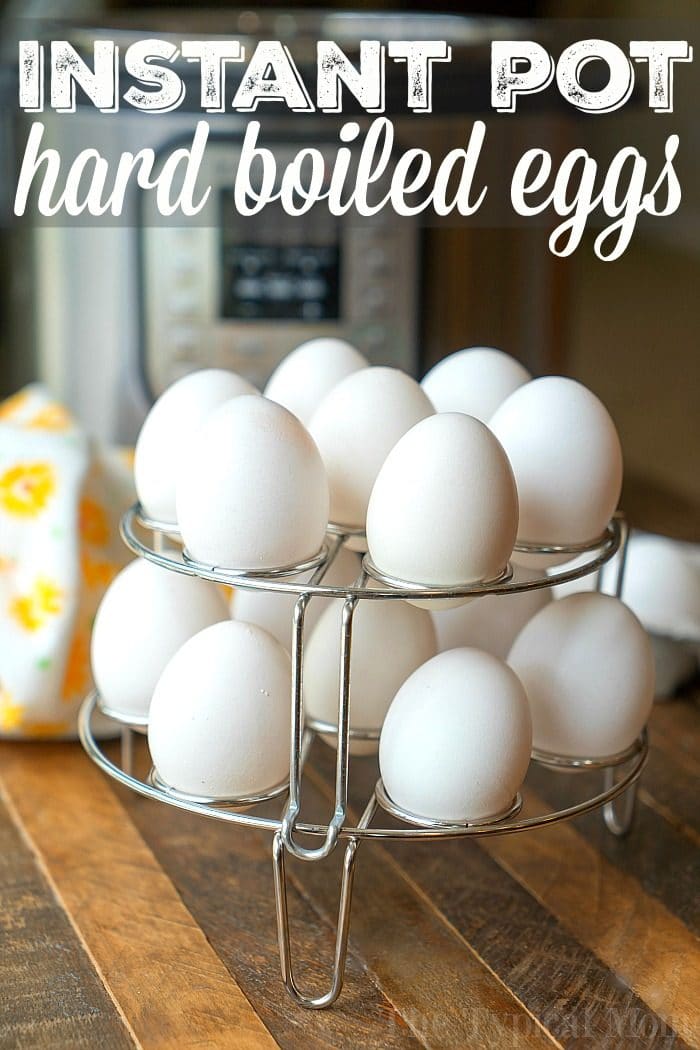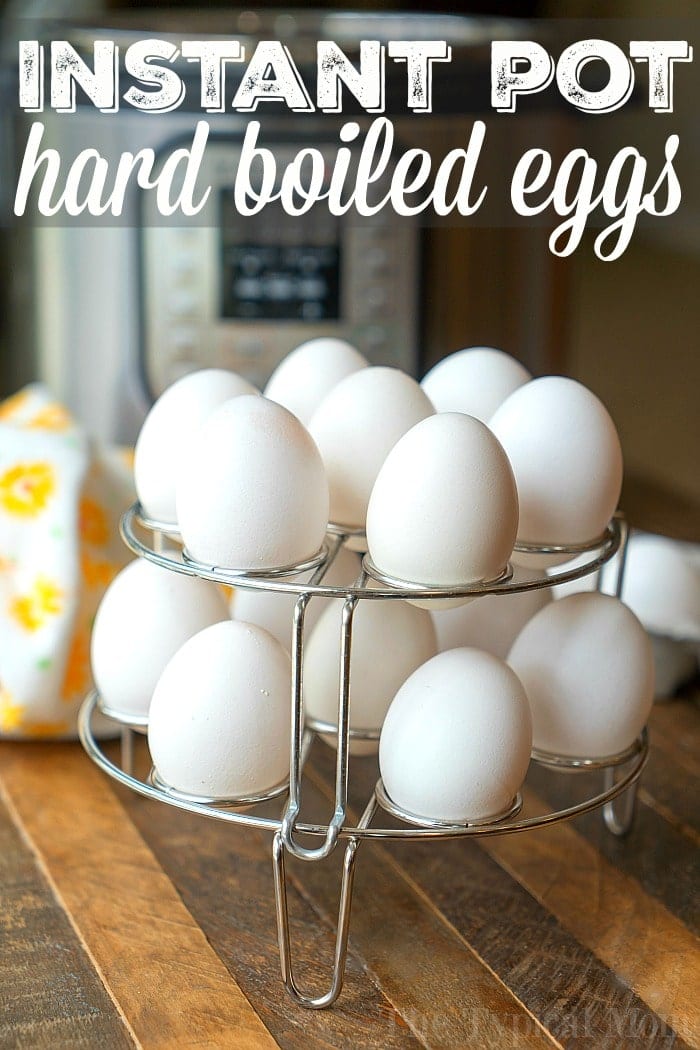 To all you pumpkin fans, try our Instant Pot pumpkin apple cake
How to make the perfect quinoa in your Instant Pot – top with honey and fruit for a great breakfast
Have you tried these Instant Pot grits ? If you're from the South they're probably a must on your plate and there are so many ways to top them.
Instant Pot bread pudding can be a breakfast or dessert for sure. With raisins inside and made in a pretty bundt pan, this is a perfect brunch item.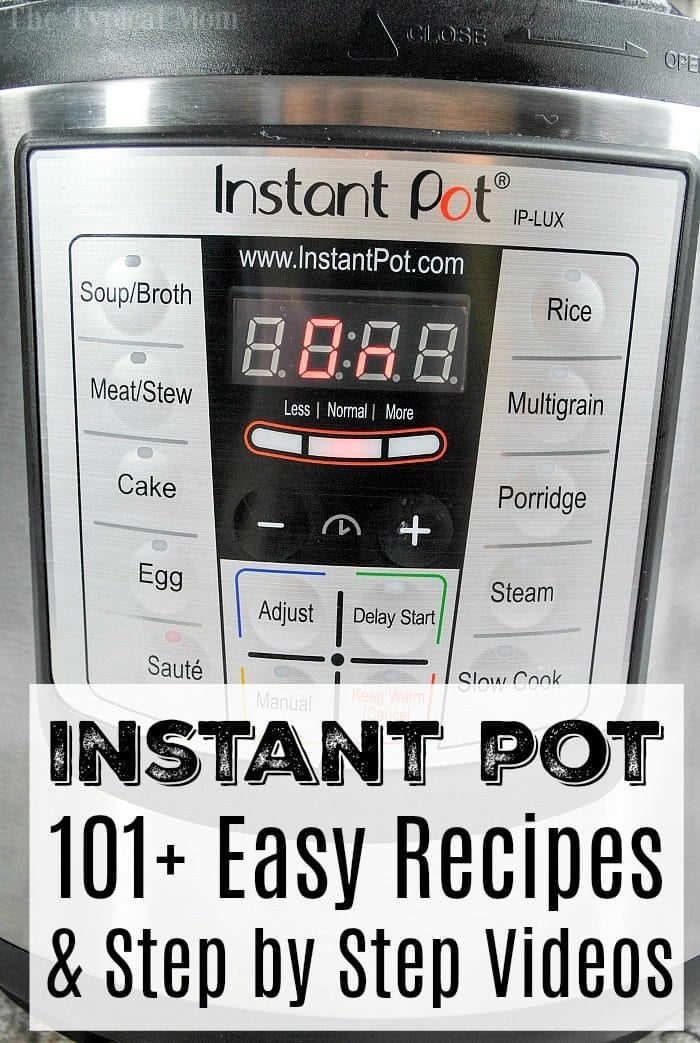 For something simple I like making Instant Pot bbq beef. Why? Because I only really need 3 ingredients, 4 if I have an onion on hand.
For an easy chicken dinner, use chicken cutlets to make Instant Pot chicken marsala with rice with Instant Pot carrots and potatoes.
You can throw it together, cook for an hour and then serve as is, on top of rice, inside tortillas or on slider buns.
Kids love that last idea. Then make a batch of chicken or beef Instant Pot enchiladas y'all! We also love a hot pot of this pork stew Instant Pot recipe when it's chilly outside.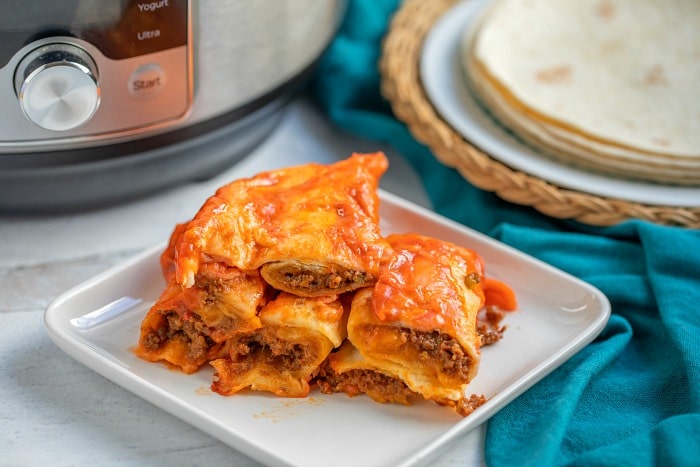 Use a chuck roast which is super cheap at the store and try it some night with your family. It's a great Super Bowl party appetizer too.
Once you've tried a few of these we will go on to share some Instant Pot side dishes too, like our Instant Pot enchilada rice.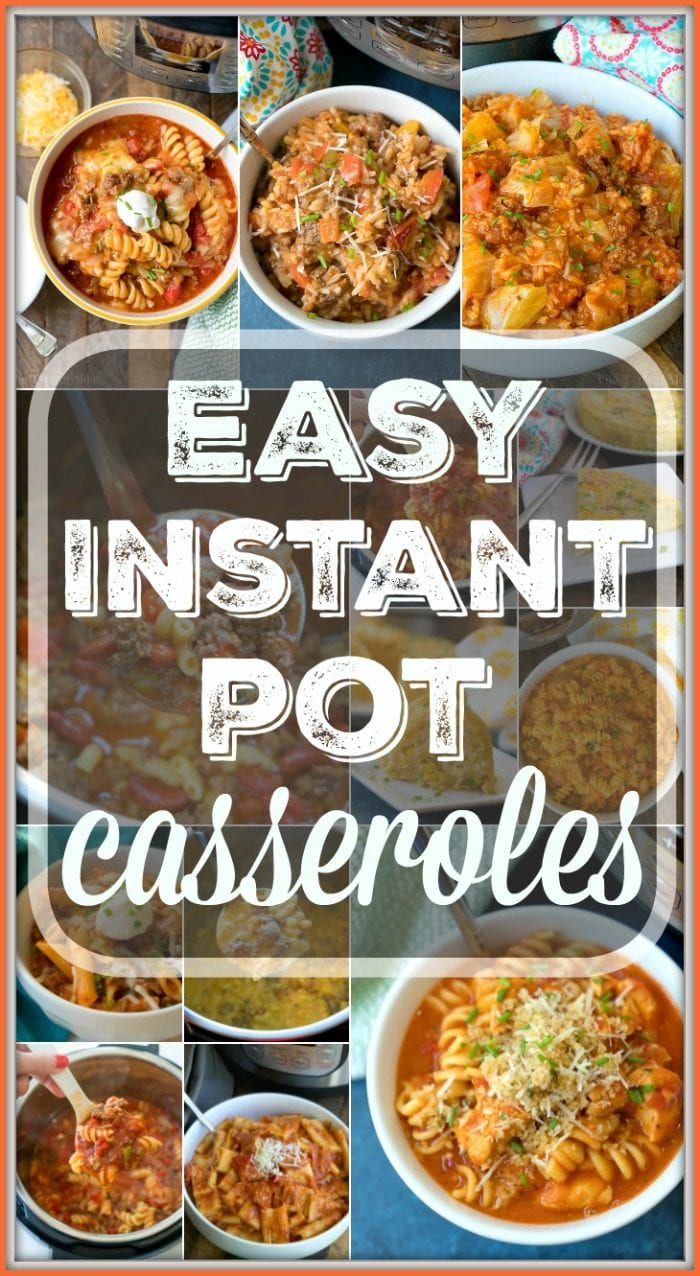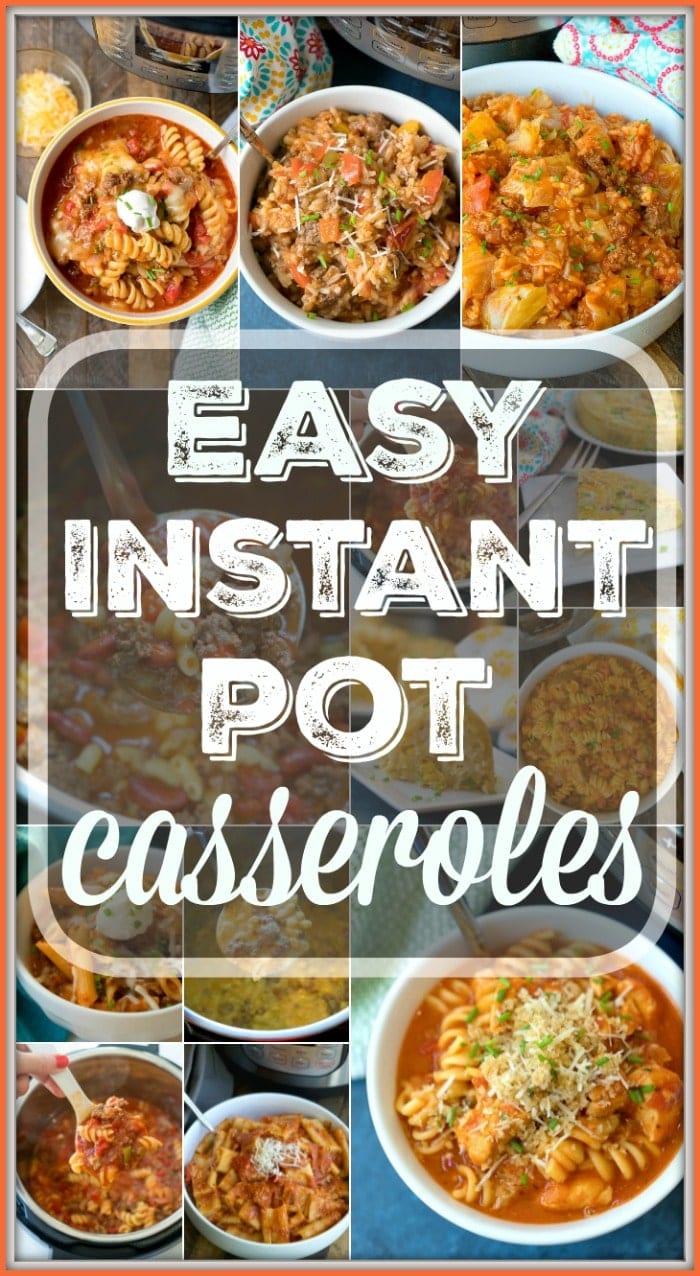 I just used the Instant Pot cooking times for beans and I was amazed at just how easy it was. Now I use dry beans in my pressure cooker if at all possible because homemade that way has never been easier!
Did you know you could make Instant Pot chicken noodle soup with frozen chicken?? We have much more than just chicken broth, like Instant Pot gnocchi soup , Instant Pot chicken rice soup and more.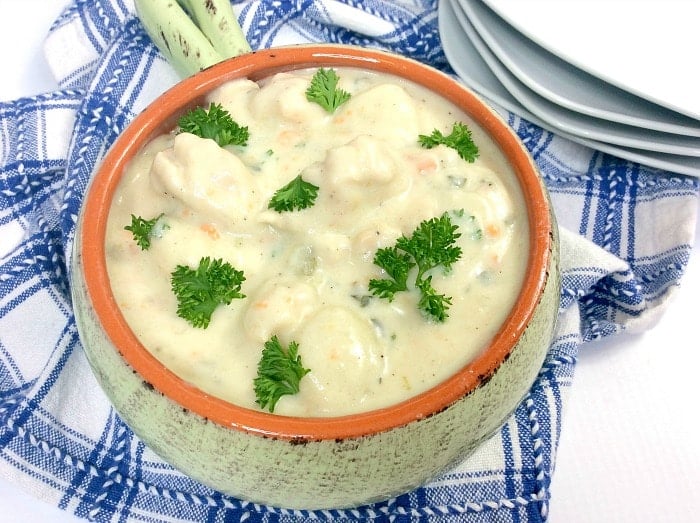 Instant Pot sausage recipes are always a hit! Whether you have ground spicy sausage, regular, or links these are super yummy and of course easy.
If you're eating healthier this list of pressure cooker fish recipes are always helpful.
Instant Pot French dip sandwiches are always a winner for dinner too.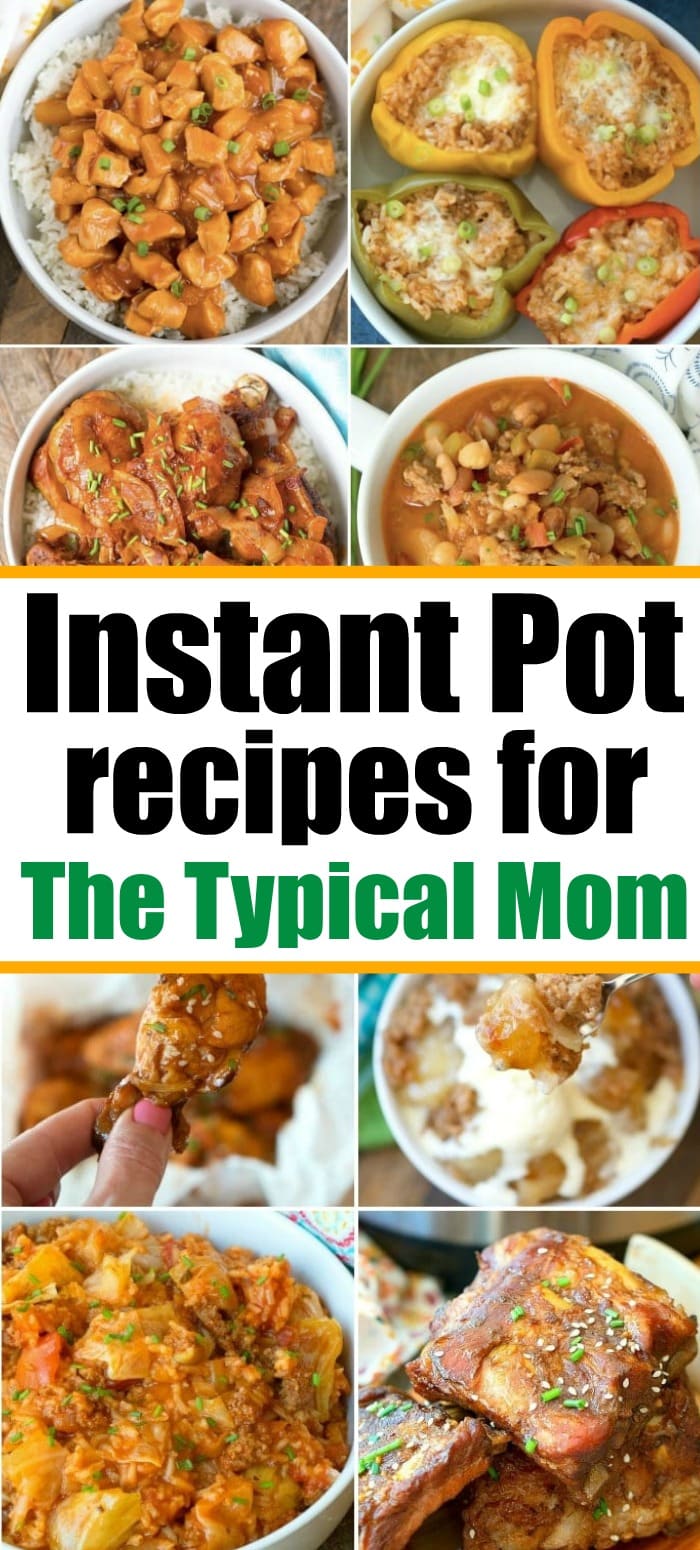 Easy is my middle name and when there are tons of people around I need simple all the way. These options and dishes help.

Now if you're in a real hurry (me usually) I made a list of easy 3 ingredient Instant Pot recipes for those hectic days.
Instant Pot tilapia is one of those really easy ones to serve with Instant Pot risotto. Or when you want something really inexpensive for dinner.
If you want a cheesy bowl of comfort food, try Instant Pot chicken broccoli rice tonight. And our favorite cabbage recipe is this Instant Pot egg roll bowl.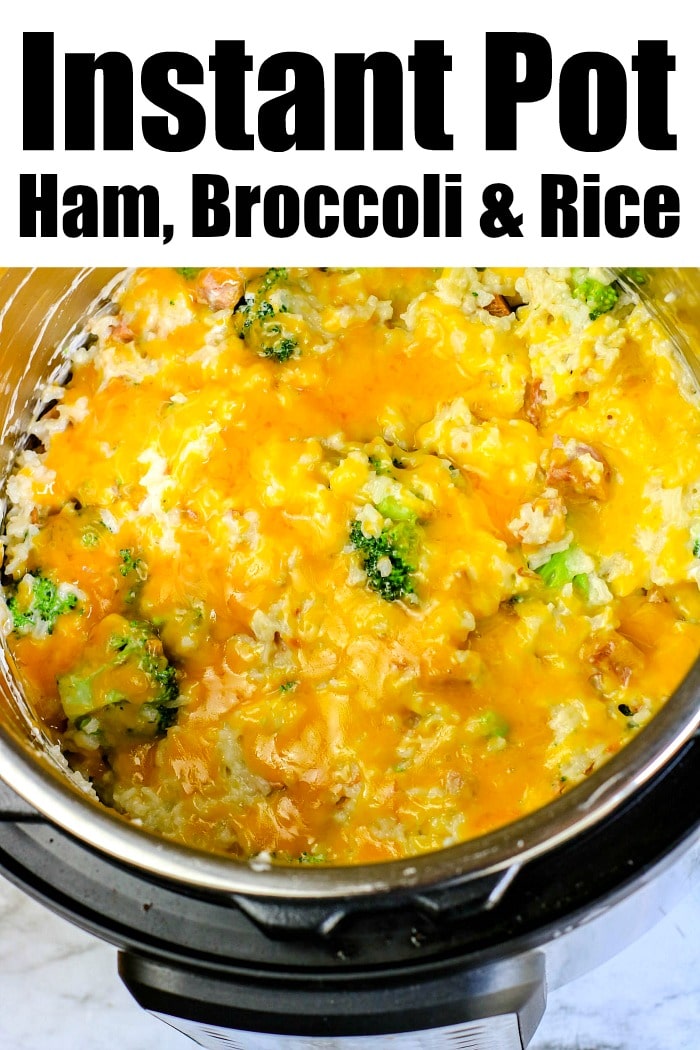 You wouldn't think that just a few ingredients could make a delicious and healthy meal. We're here to show you how many can.
Our Instant Pot chicken parmesan is one of our favorite healthy meals during the week! Instant Pot mushrooms are a good side dish with that too.
We share you here how to make an Instant Pot casserole and meatball soup too.

I have yet to use this as a yogurt maker but that is my next quest. I've heard it is easy and comes out really delicious.
Instant Pot side dishes
We will start with our fave, Instant Pot garlic mashed potatoes. You can really amp this one up with all the flavors.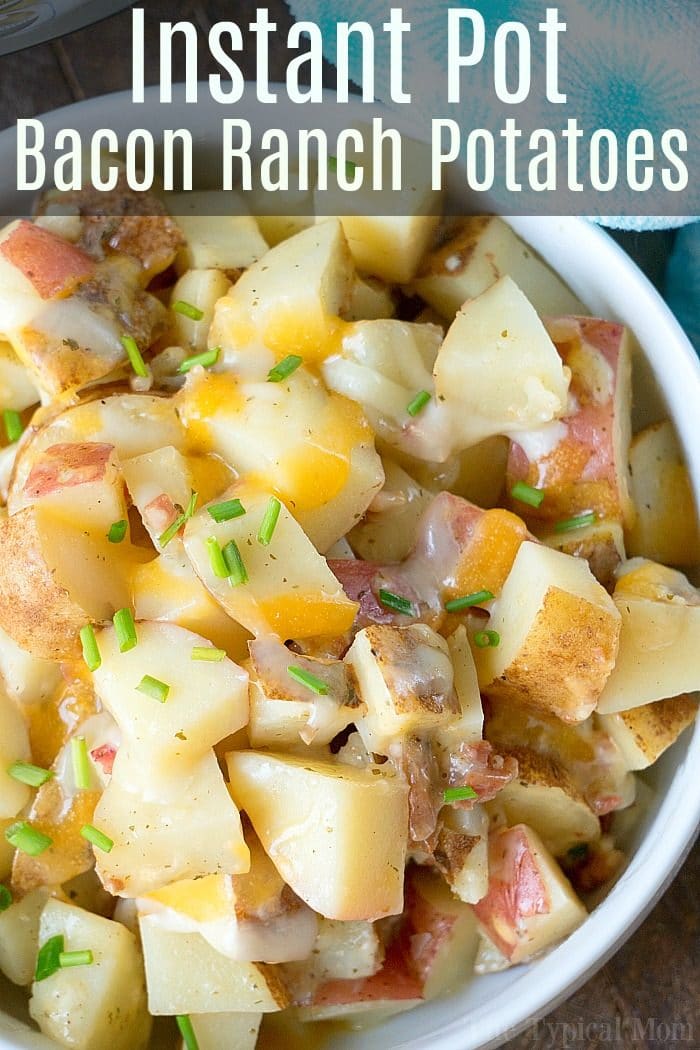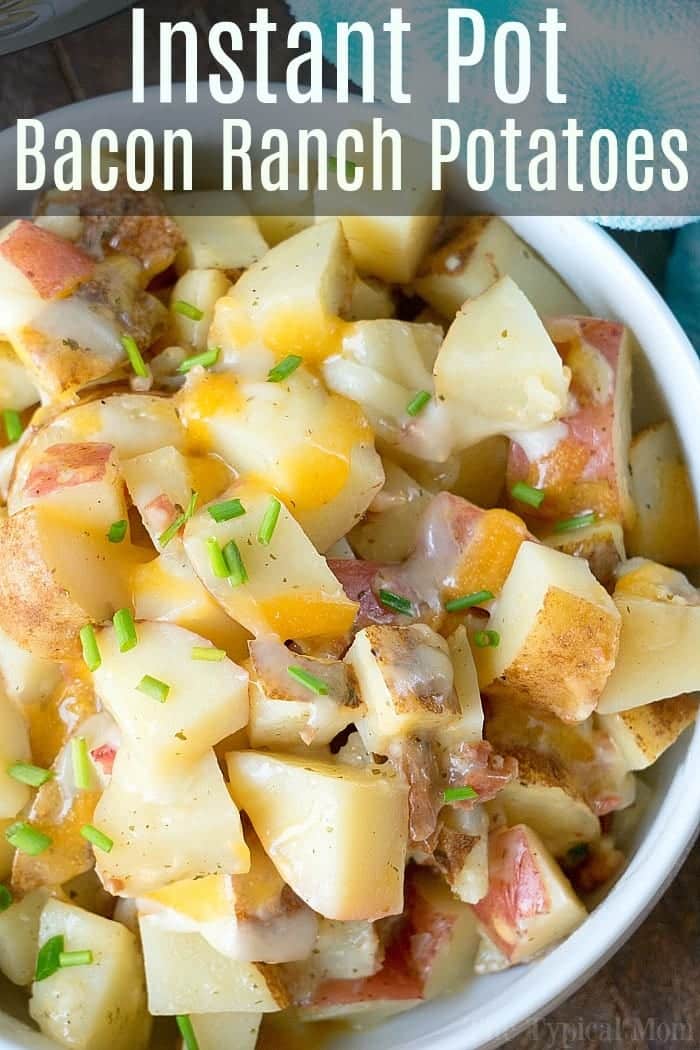 Don't stop there though because you can make lots of side dishes, including bread in your pressure cooker too!
If you love rice, throw it in uncooked for our Instant Pot stuffed pepper soup. It comes out amazingly well.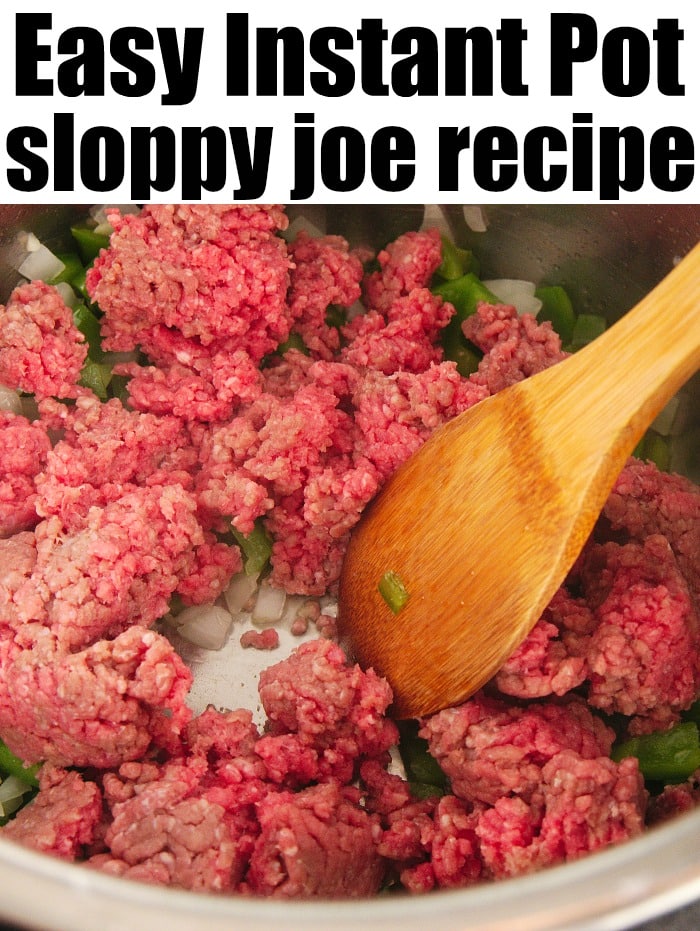 We have made homemade Instant Pot sloppy joes before too and the kids love them.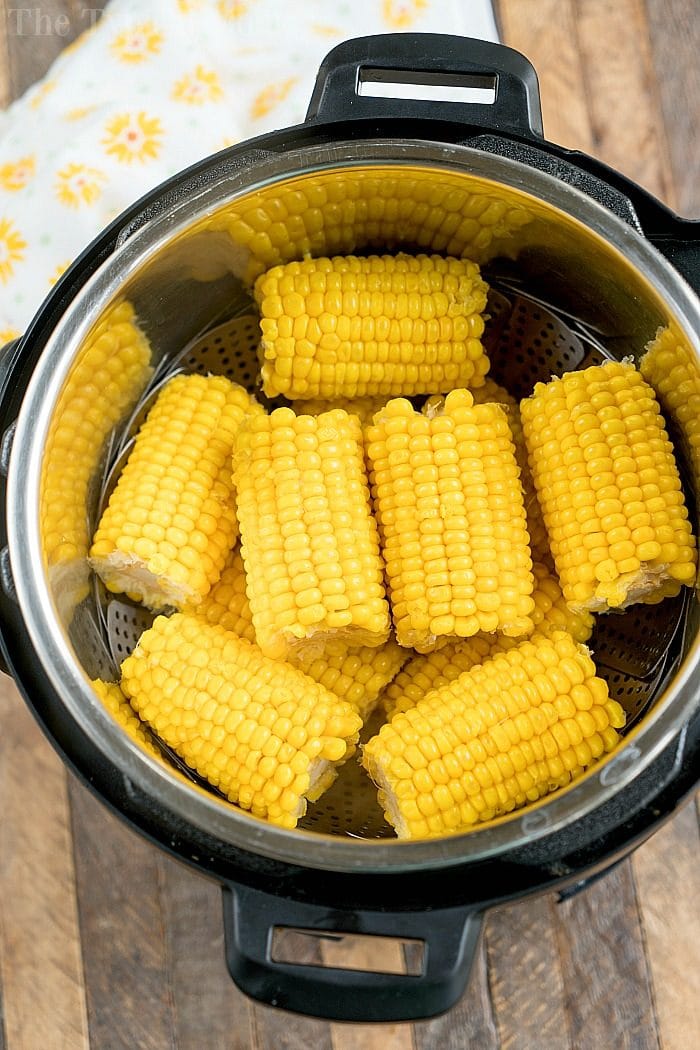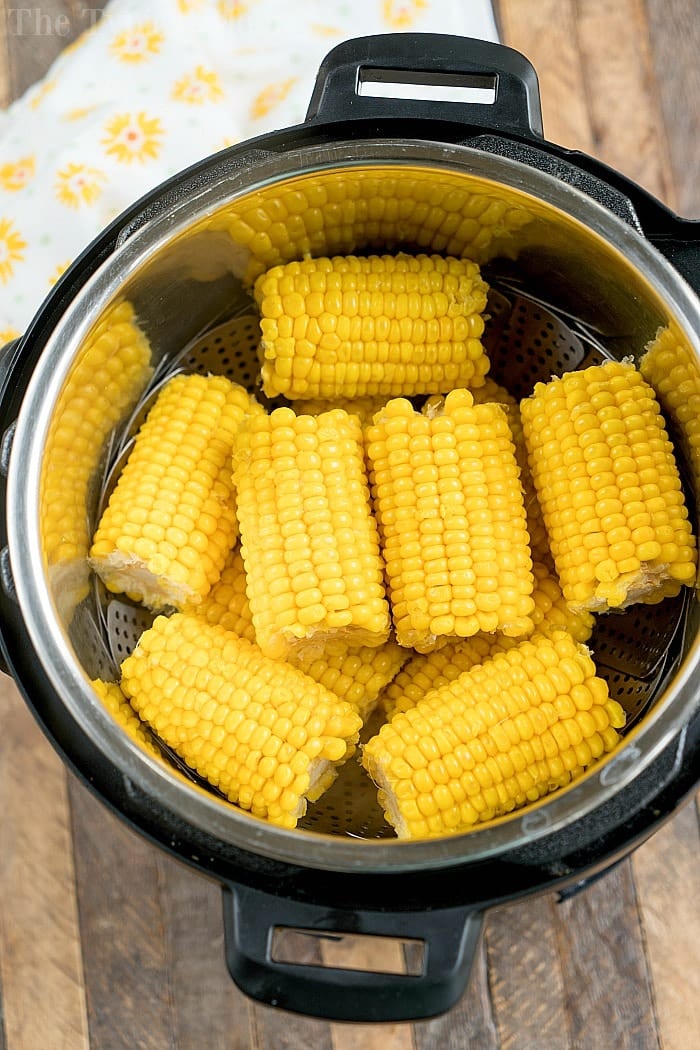 Vegetables are a snap to make and I highly recommend that you cook them this way to see how great they turn out.
Easy InstaPot recipes
Instant Pot cranberry sauce is a must during the holidays
Do you love Instant Pot scalloped potatoes too, are a must for Christmas dinner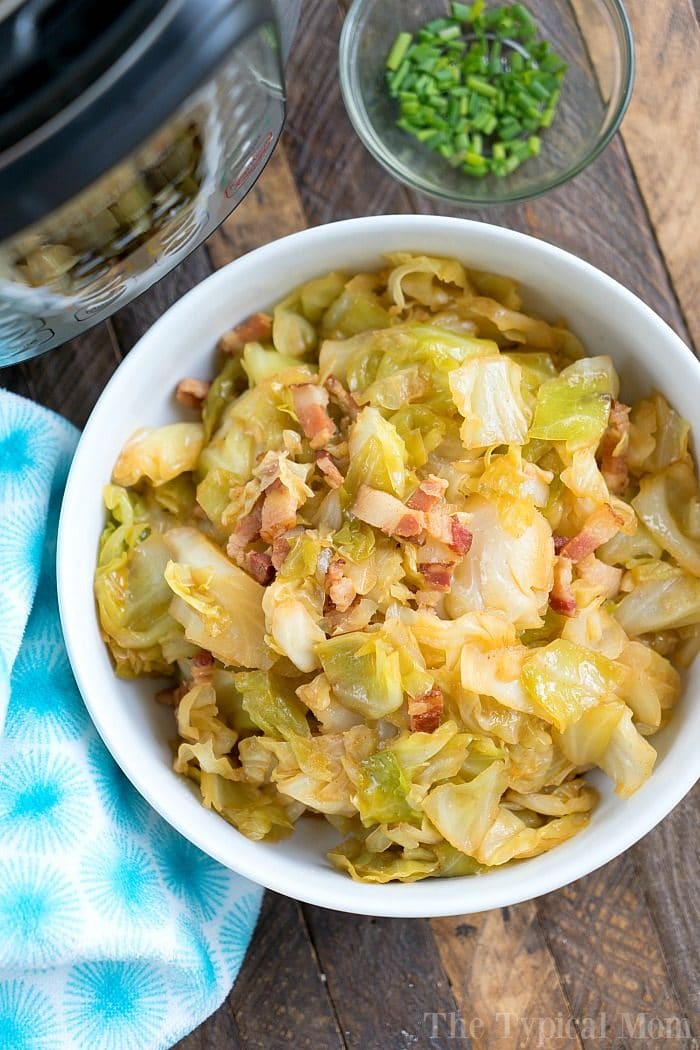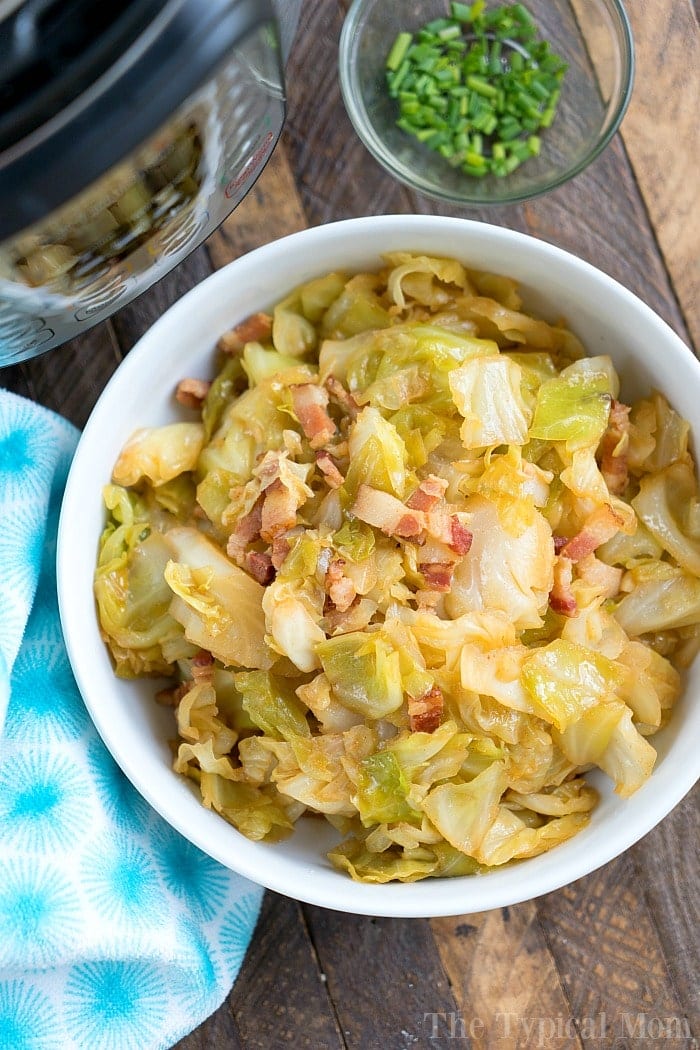 Now if you want a great one pot meal you can actually cook your protein and starches together. We did this with our Instant Pot chicken and potatoes recipe and it works great.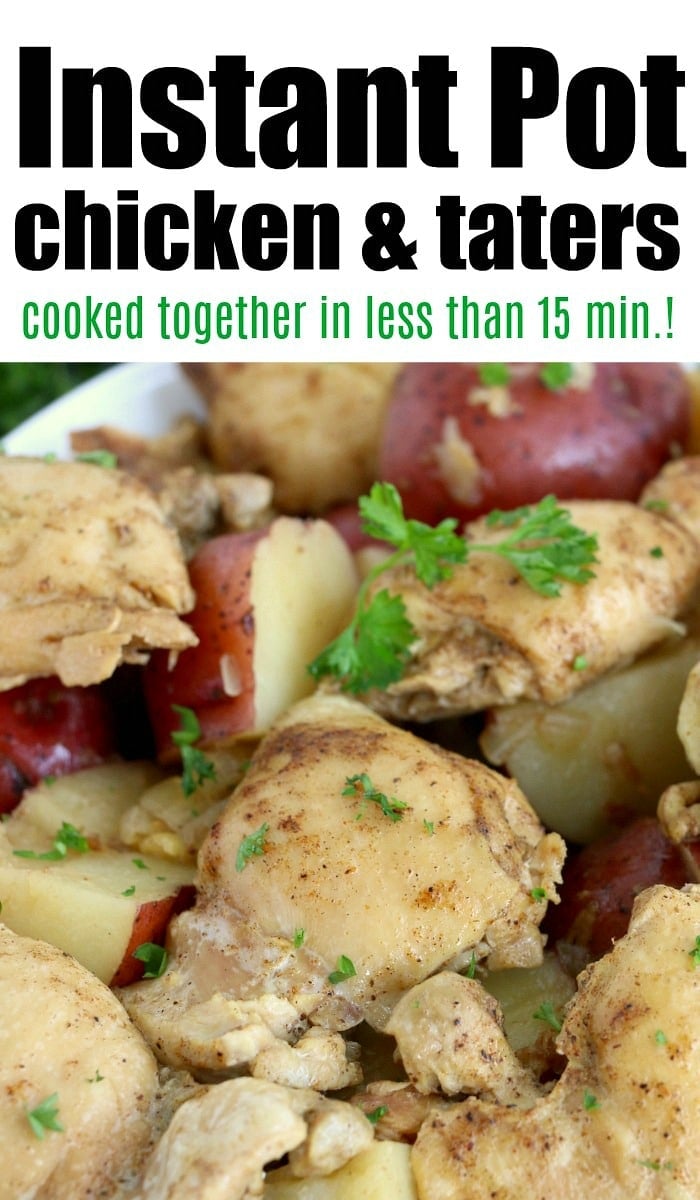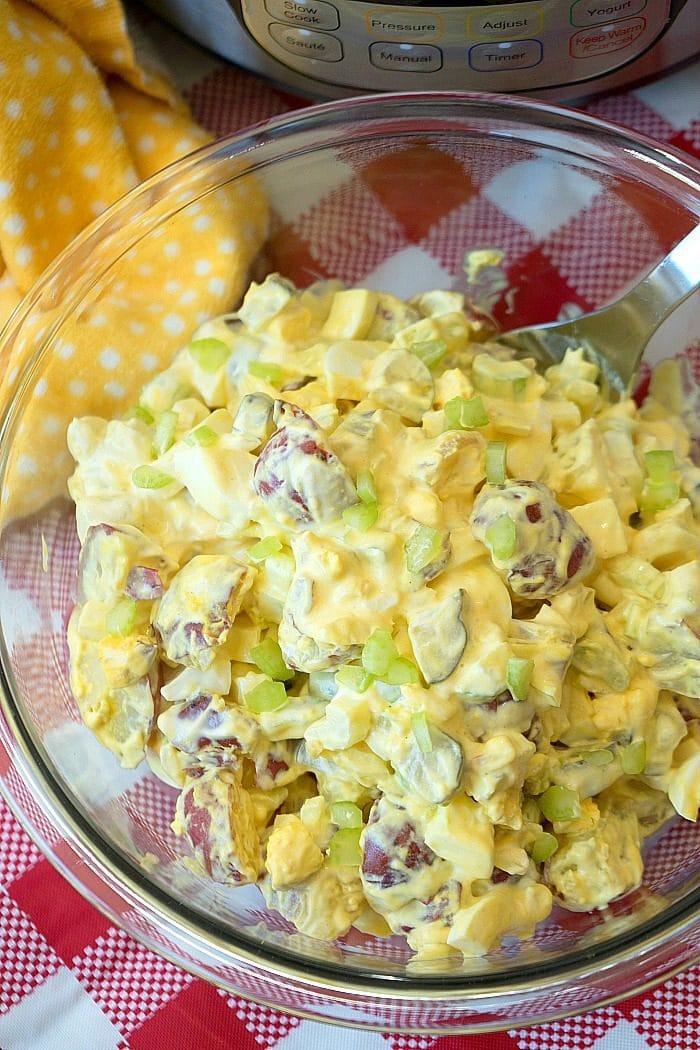 Now if you are ready to go full force and use it daily I have a free printable menu full of 30 simple Instant Pot recipes for you. Cook something new every day I say!
Just print it out, put it on the fridge, and each day come back to this page to grab the recipe you need for that day. They are all listed here and will be updated with new electric pressure cooker recipes each week too.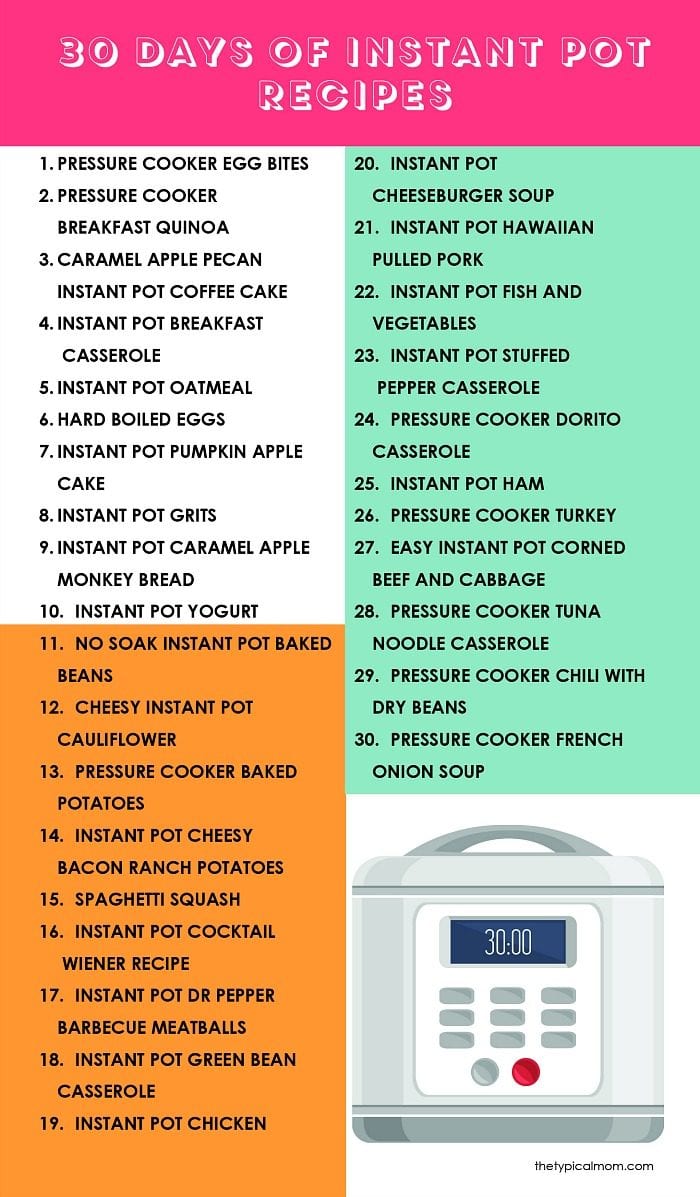 My Instant Pot spaghetti recipe was the first one I created and is usually what people start with. I would suggest starting with that one if you are a newbie or are needing a really quick dinner.
Then you can graduate to other things using a few accessories. Once you make 3-4 things you'll feel like a pro I promise.
The next popular is our potato corn chowder, followed by our most popular dessert, our Instant Pot angel food cake. Reminds me of my Grandma every time I make it. 😉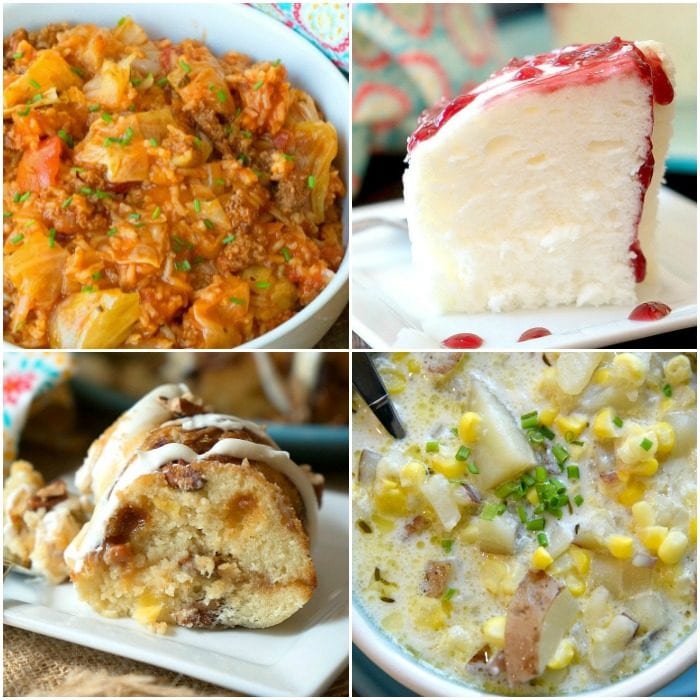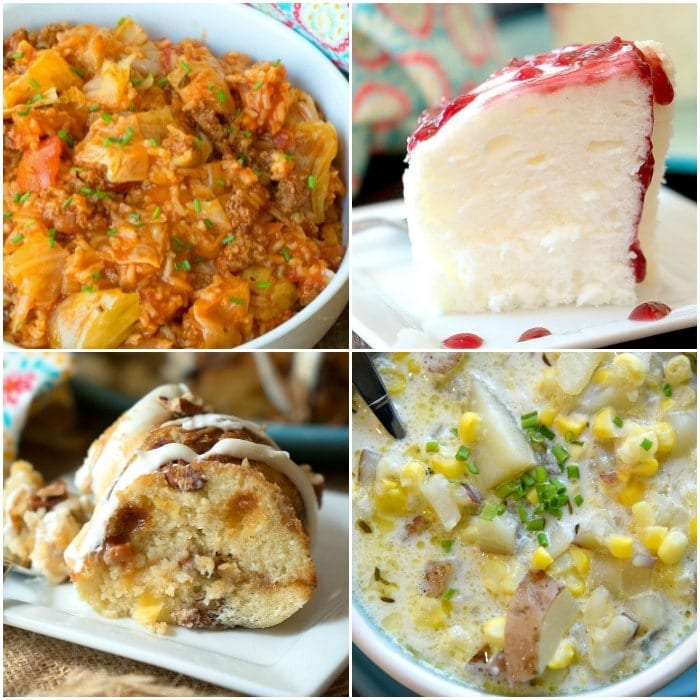 There are so many great pressure cooker recipes around and I hope we are able to add to your list of favorites. We have a few great pressure cooker dinners below too, let us know which is your favorite.
Easy Instant Pot Dinner Ideas
To start here is the best way to cook Instant Pot chicken and an explanation of pressure cooker times for meat as well as a printable
Here is how to defrost Instant Pot frozen ground beef as well which will help you make a lot of these recipes quickly
Instant Pot cheeseburger soup is always a favorite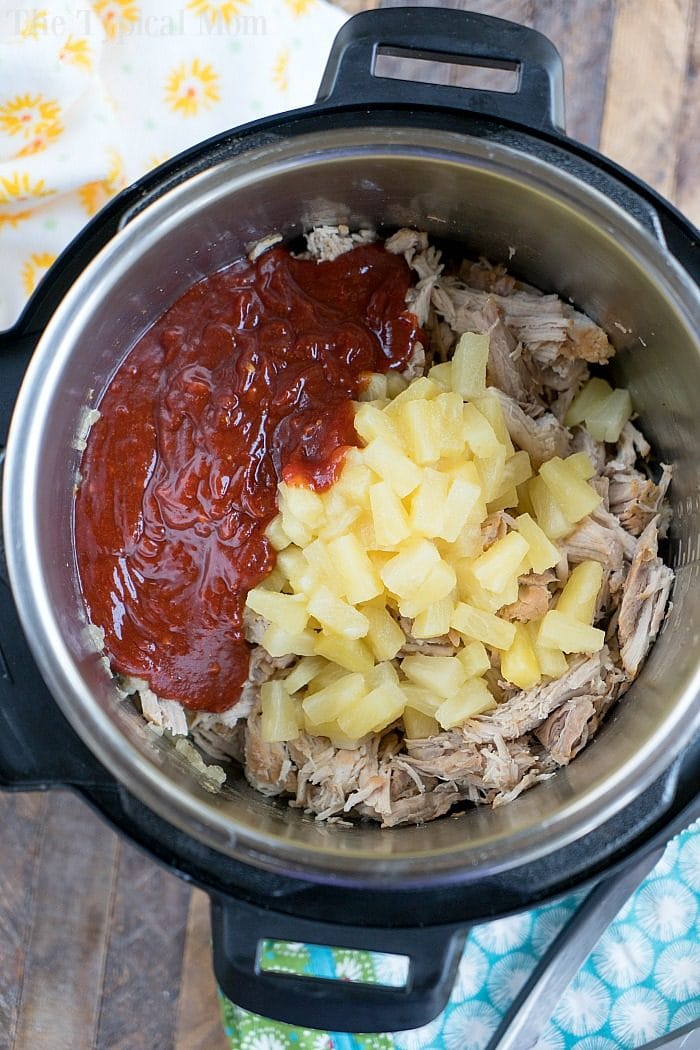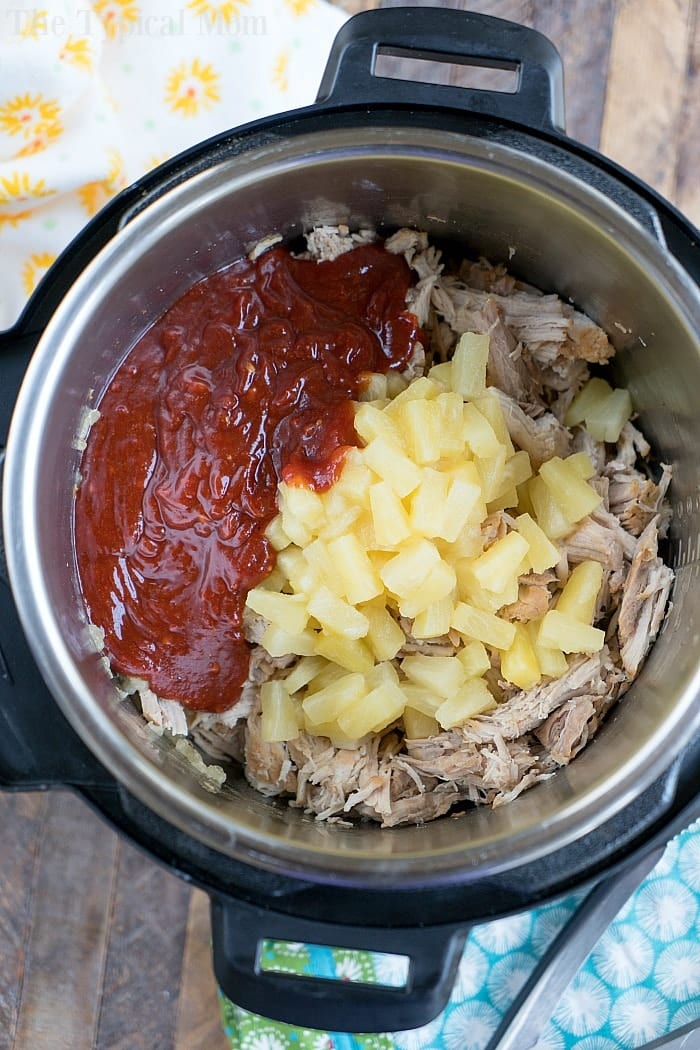 If you're looking for something really different, try our Instant Pot Mountain Dew stew.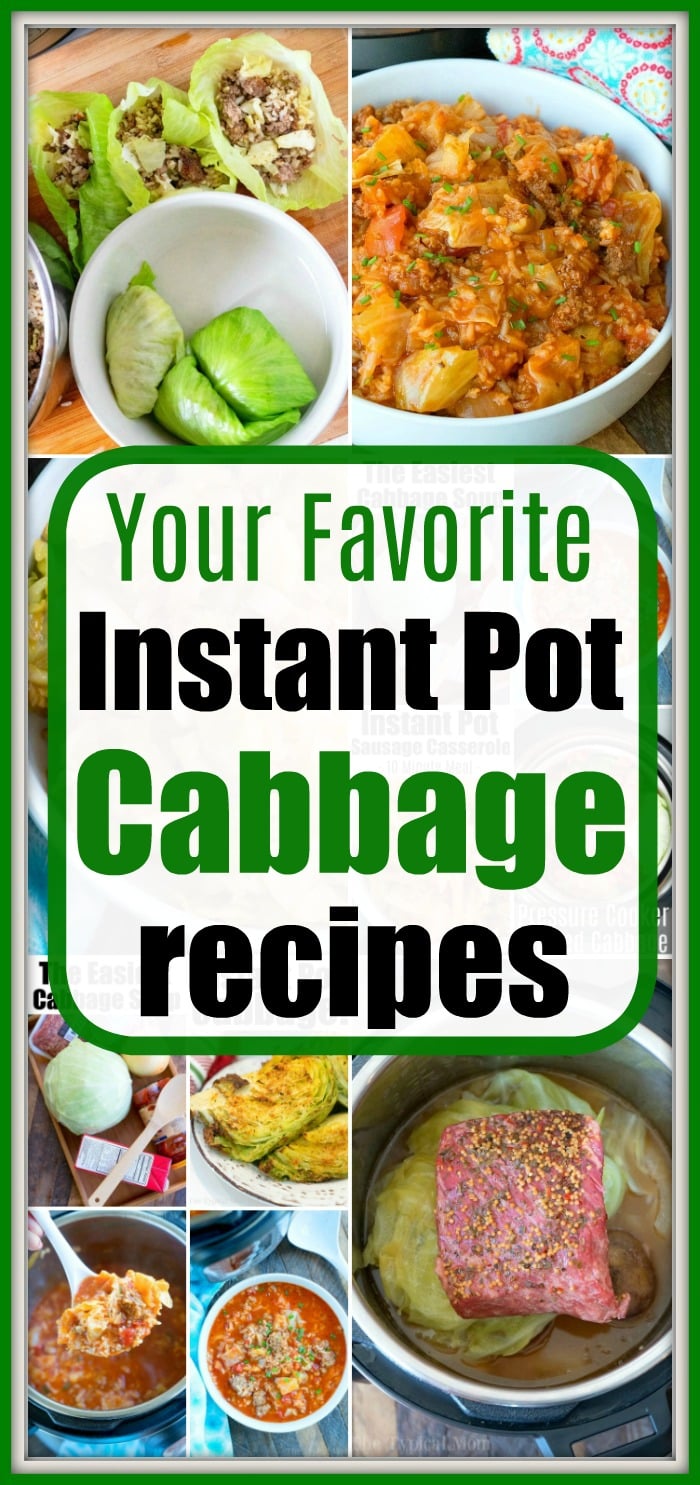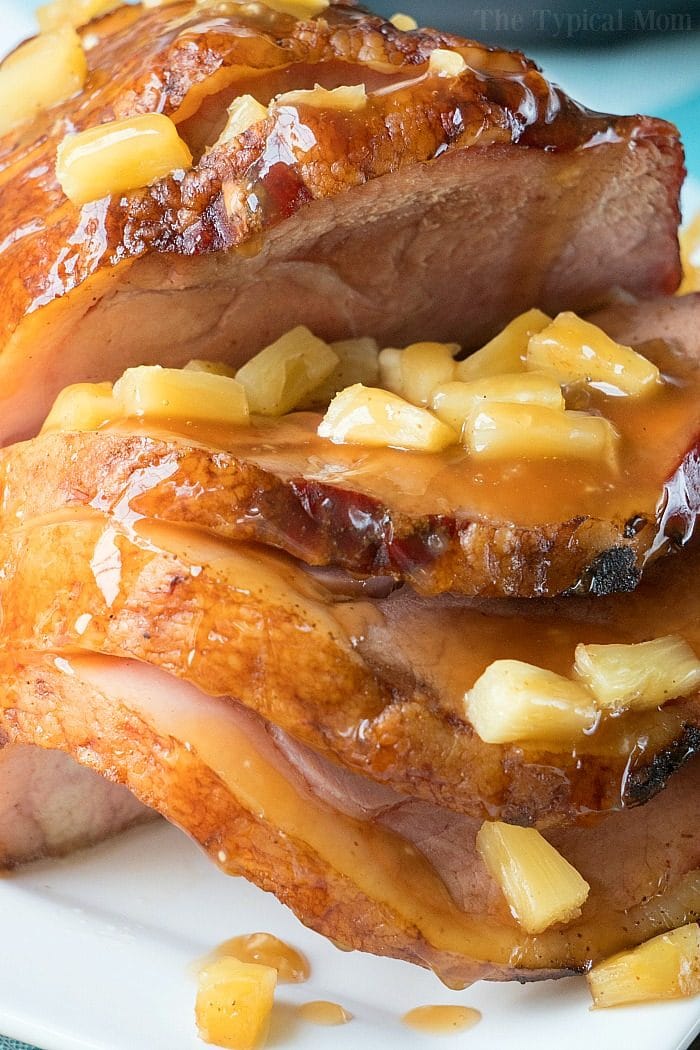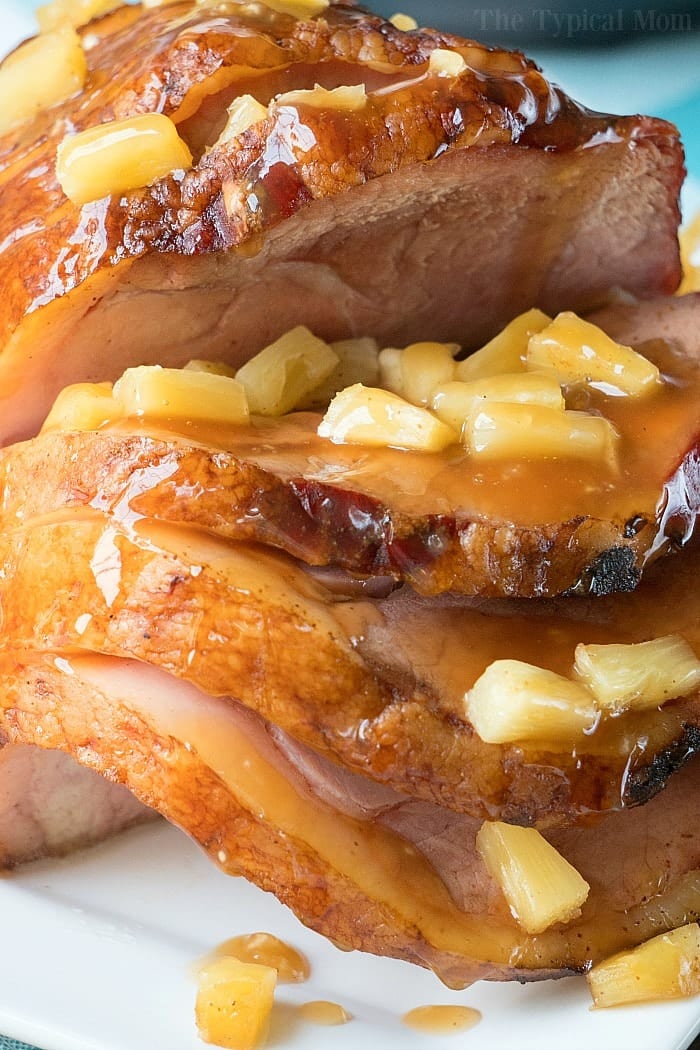 Many of your favorite crockpot recipes can now be made in the Instant Pot too, just much faster!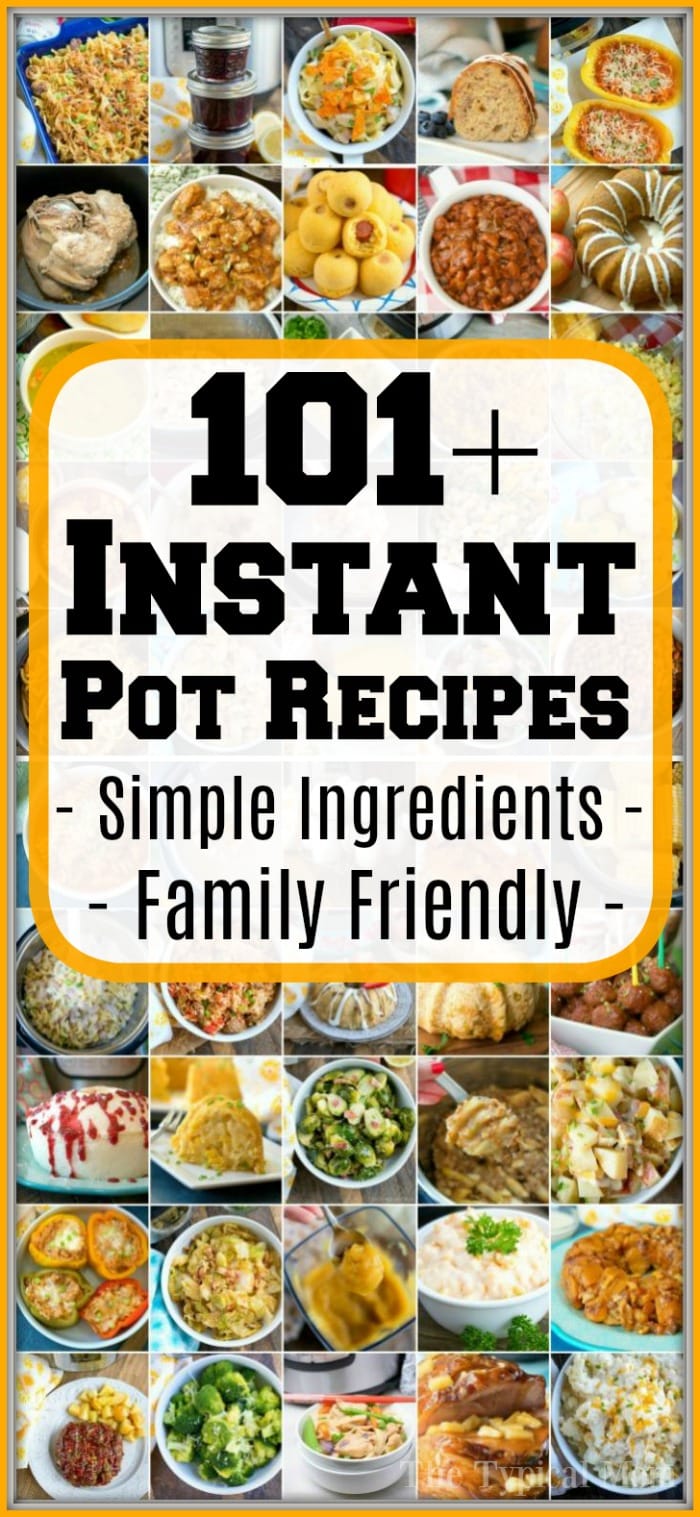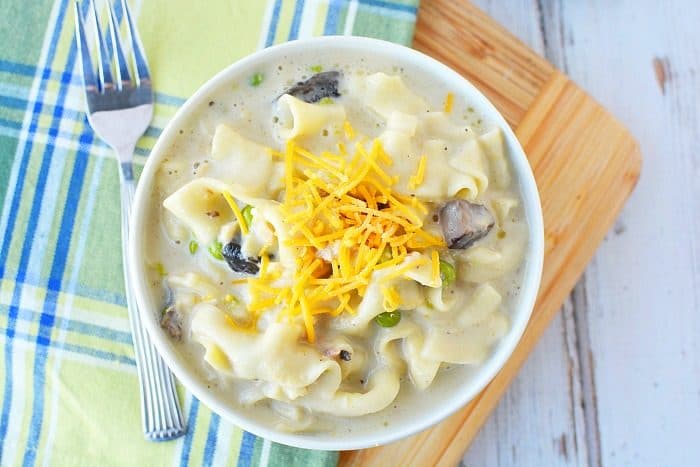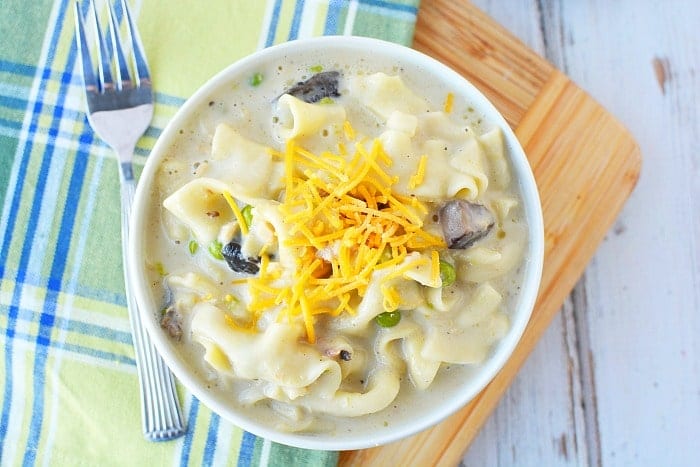 More dinner ideas below……..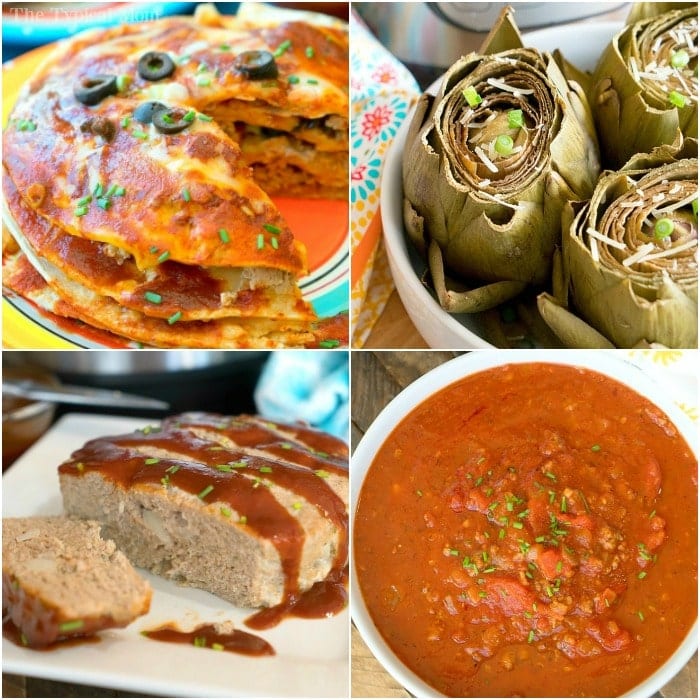 We make our 5 ingredient crockpot chili recipe almost weekly and normally it takes 6-8 hours but we made it in here and it was done in 45 minutes or less!
During the cooler months this pressure cooker chicken soup recipes come in handy as well as whole chicken recipes of all kinds.
On that one I still prefer a slower cooking to seep in the flavors so I set it on the slow cooker setting. That is done in just 4 which is quicker AND I can skip precooking the beef in it by using the saute function.
I love it….and have now created a roundup of easy Instant Pot beef recipes too.
We have even made Instant Pot baby food so it can be used for everyone.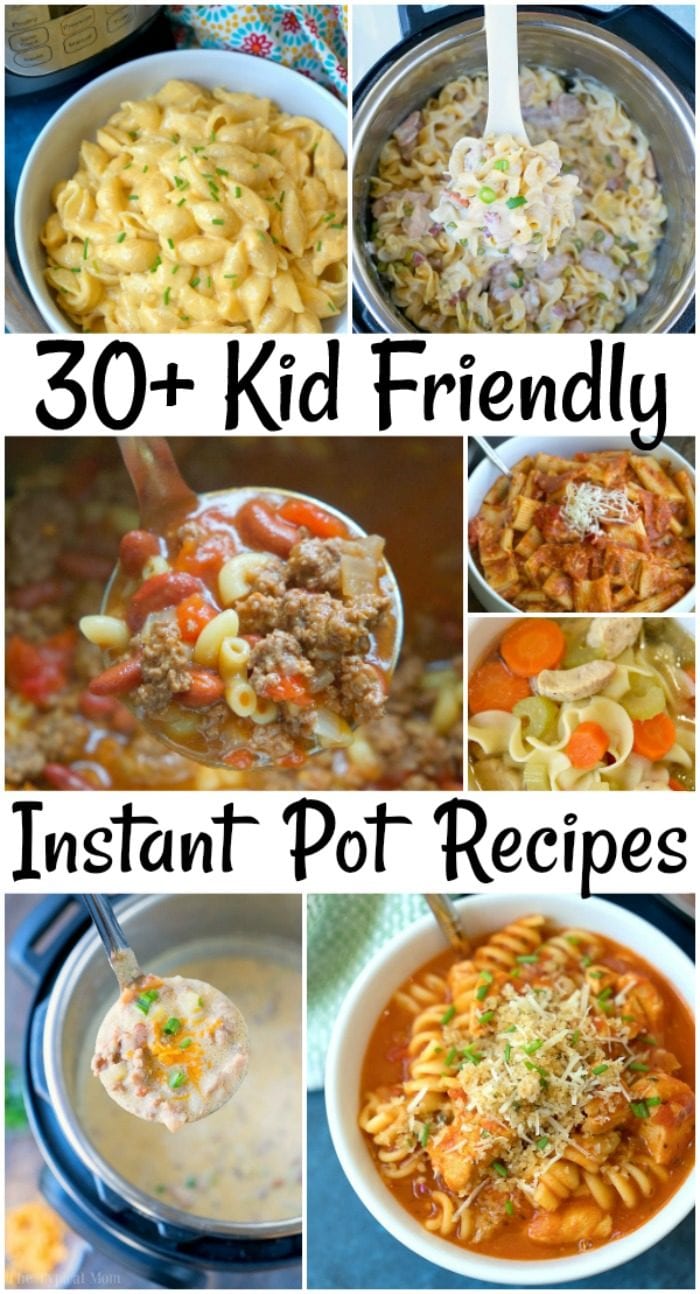 My Instant Pot butter chicken has been a hit too. I firsts tasted this popular Indian dish when I was in Utah and it was amazing.
I tinkered with it and came up with a version that reminded me of that dinner.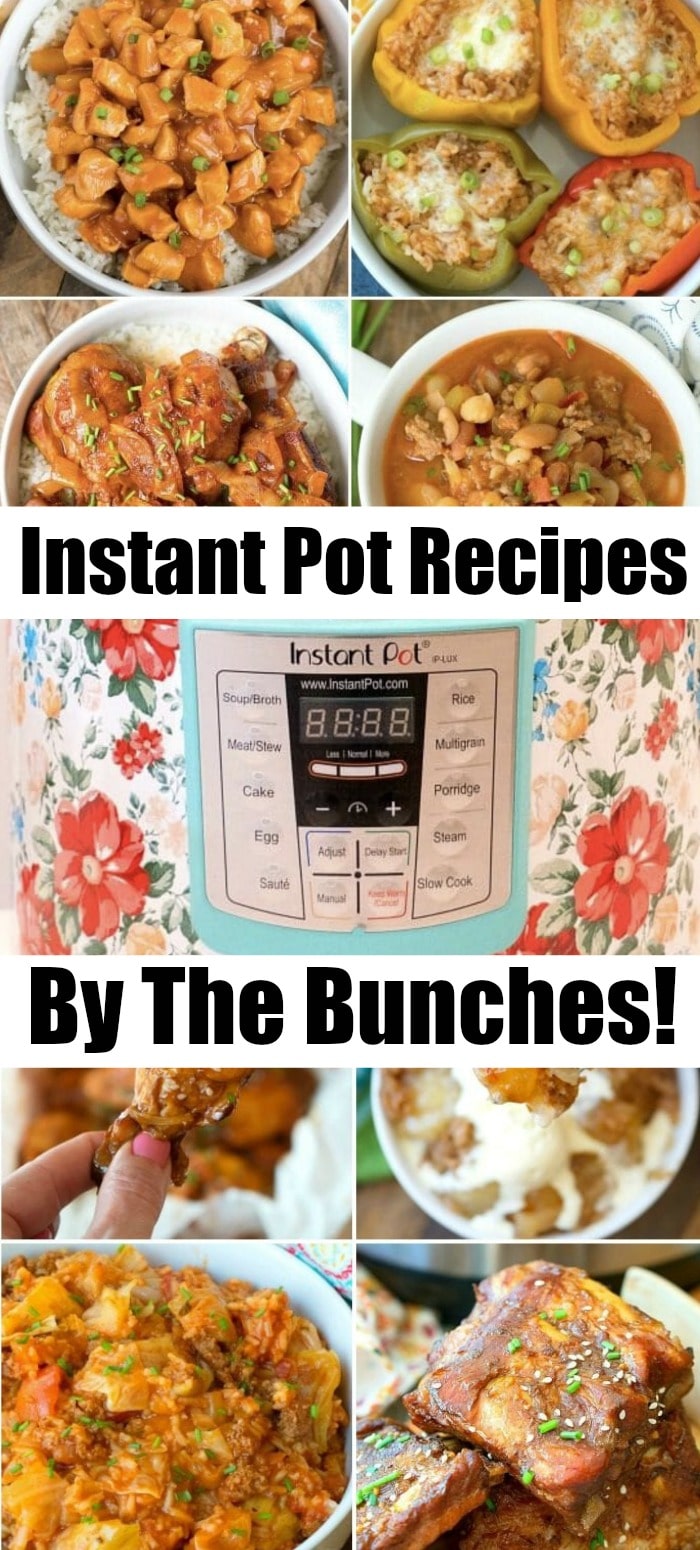 Here are some more InstaPot recipes
Want to try something new? If you haven't made Instant Pot chicken shawarma yet or don't know what that even is…try it!!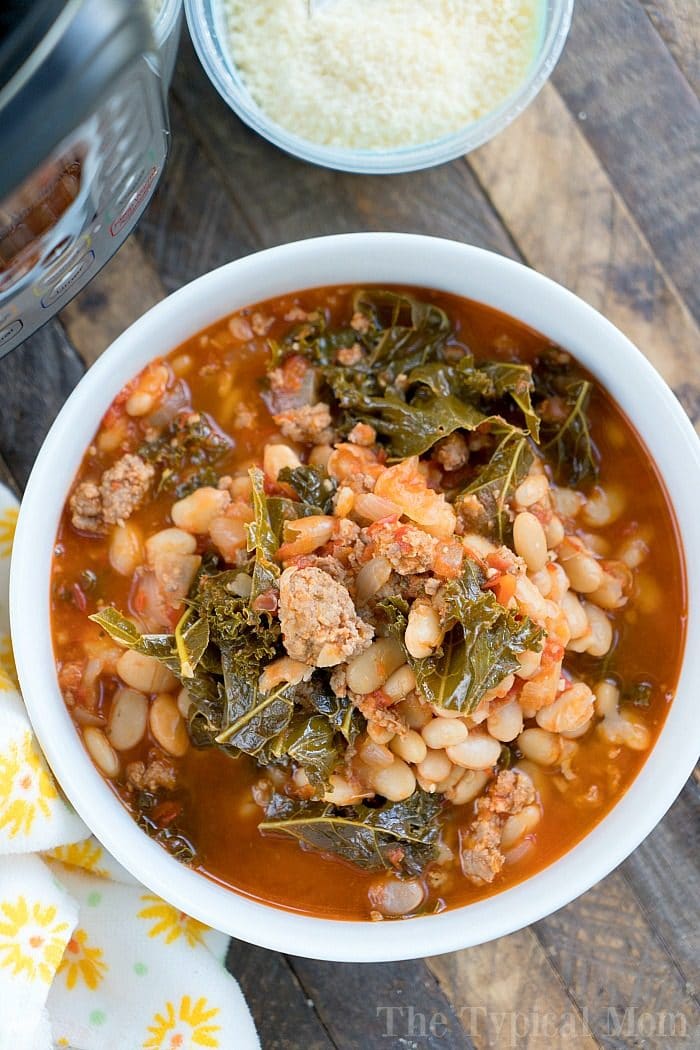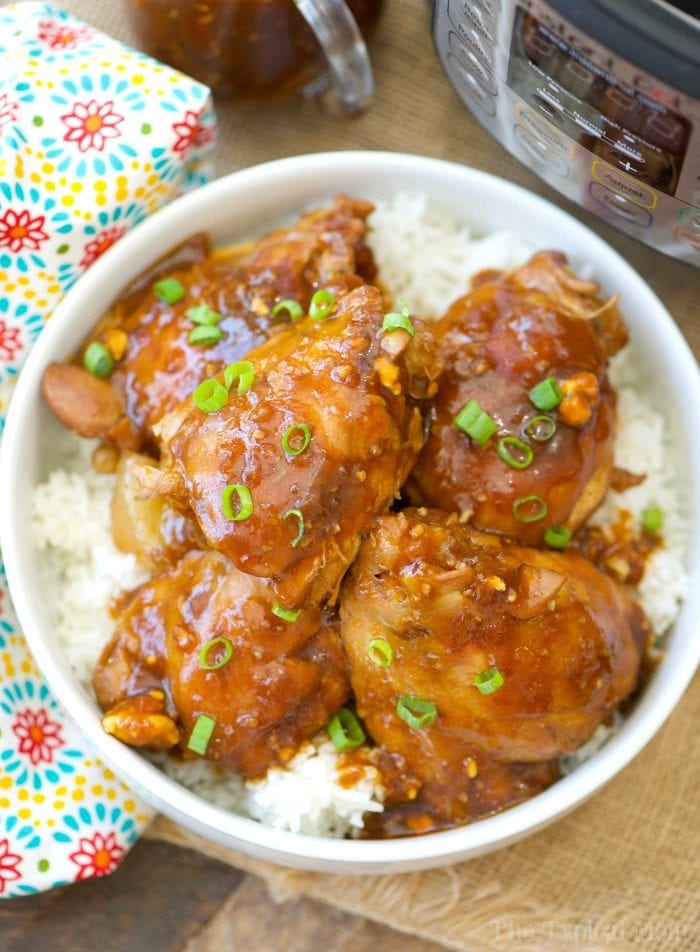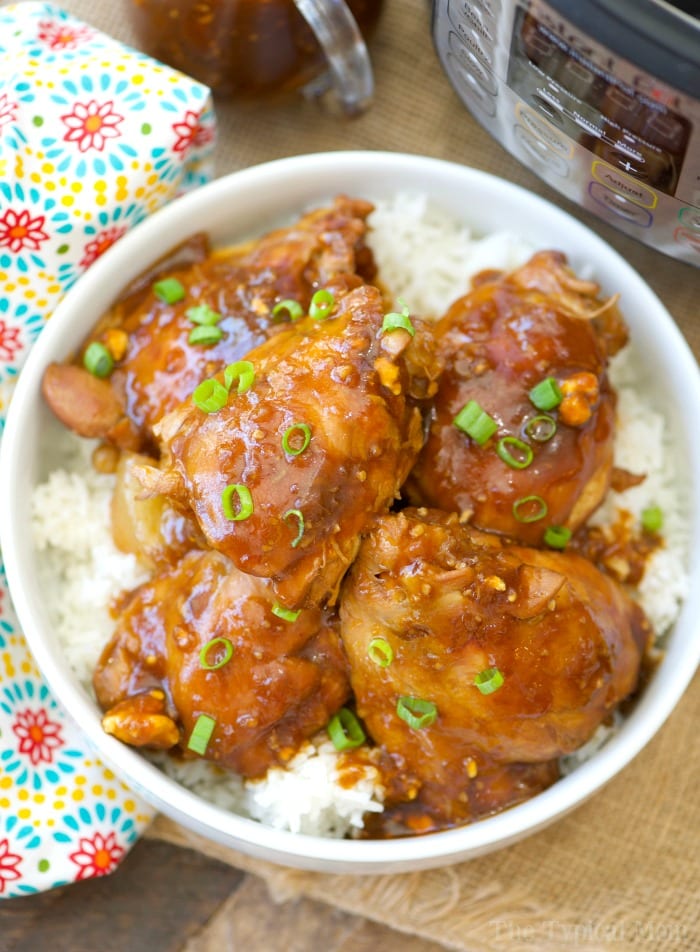 More pressure cooker dinners below……..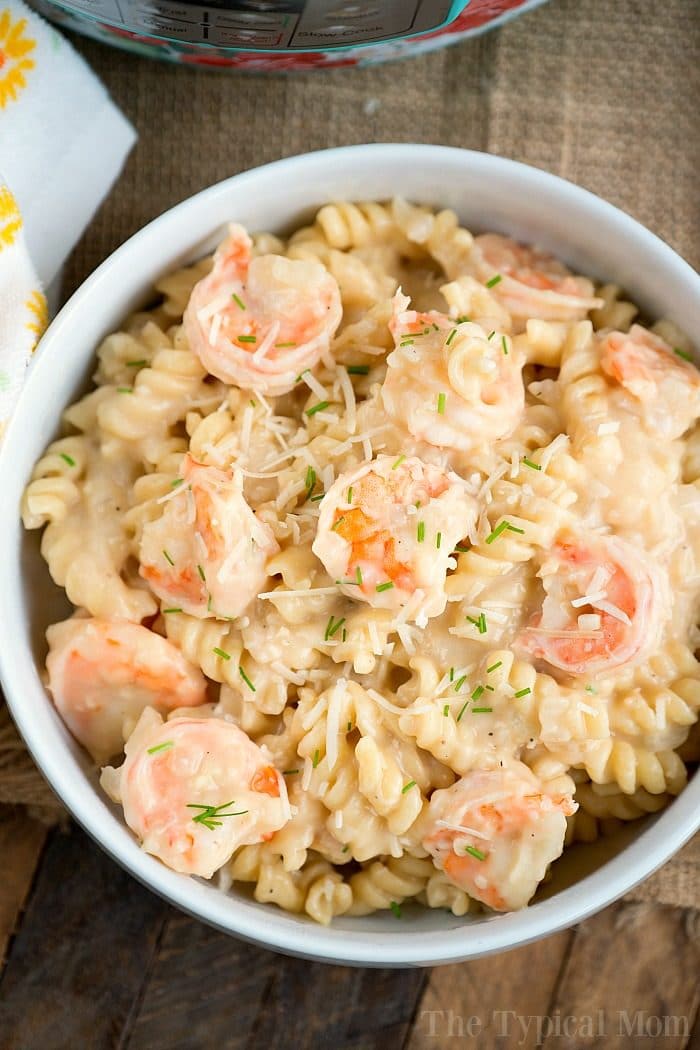 Do you see these ribs below…they are amazing!! One of our favorite and best Instant Pot recipes for sure.
The tenderest ribs I have had in just 25 minutes, I just couldn't believe it. I used to slow cook them but not anymore. This is the way to go!
You can either eat right away, or put them under the broiler for just a few minutes to get just a tad of crispiness to the outside.
Stuffed peppers has always been a favorite meal, and using one of my favorite vegetable steamer baskets they're quicker than in the oven.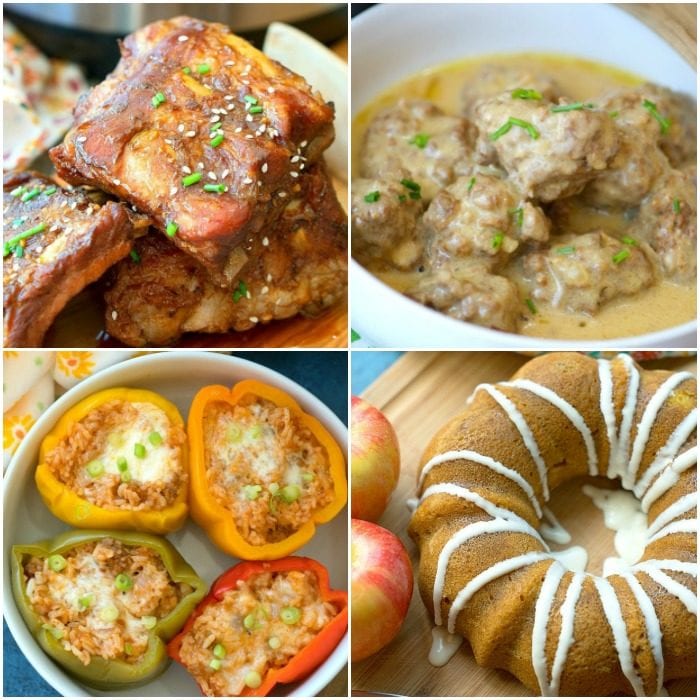 I have made a few yummy Instant Pot desserts that are below, like monkey bread!!
My Instant Pot rice pudding is probably the most popular sweet pressure cooker recipes on The Typical Mom. When you make it you will see why everyone just raves about it.
You can also make it dairy free if you need to and use almond milk.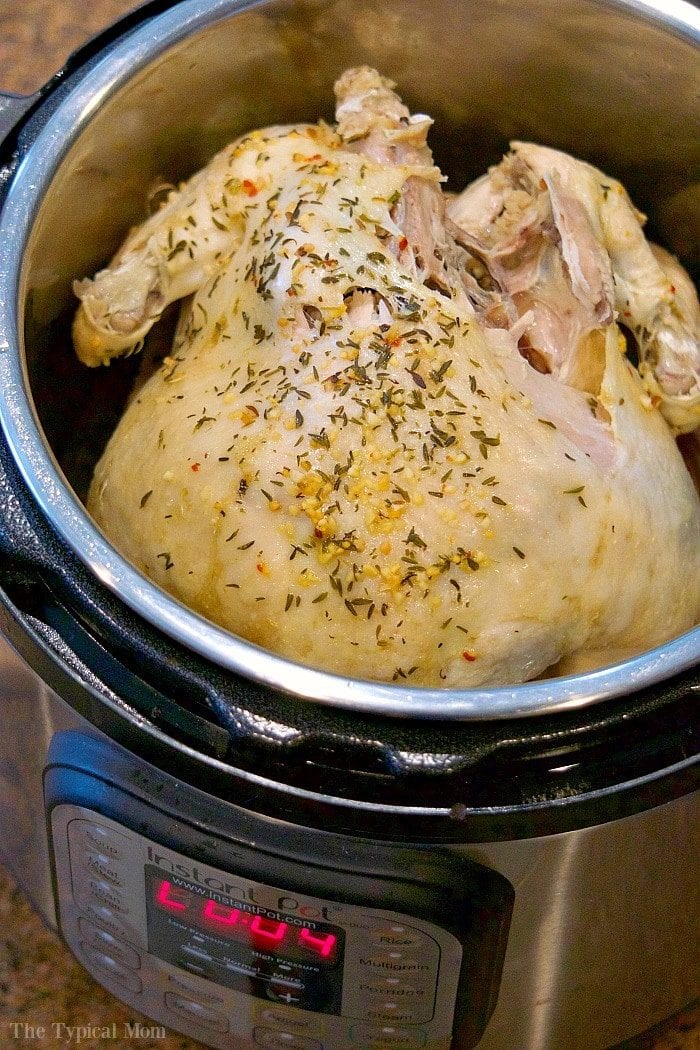 More below…….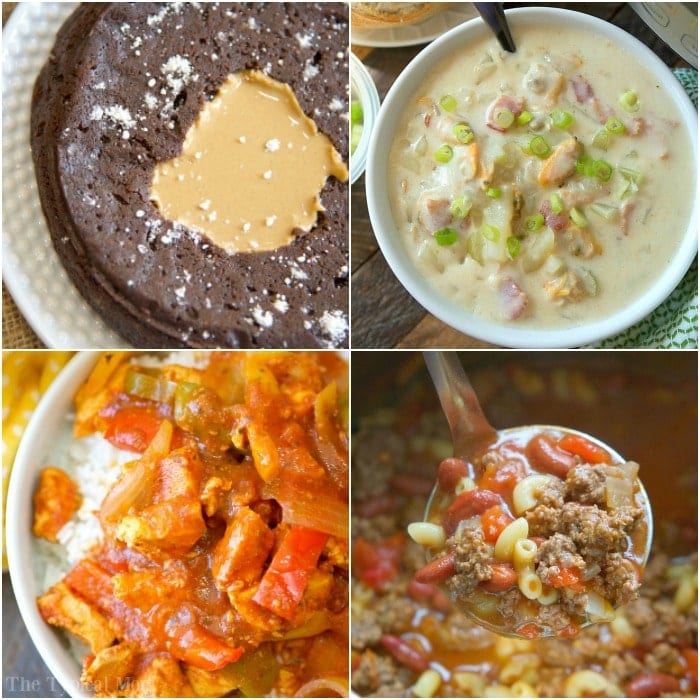 This year since my crockpot breakfast casserole recipe was so popular I decided to make it in my pressure cooker. It came out really yummy! From brunch to dinner, to dessert the Instant Pot has been a great addition to our family meals.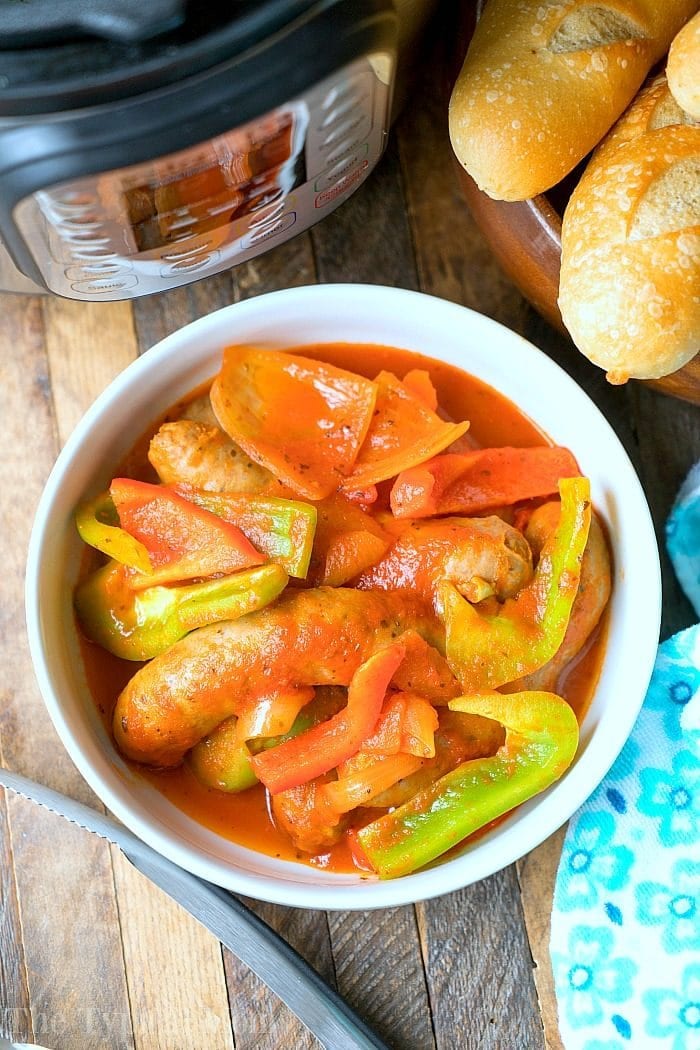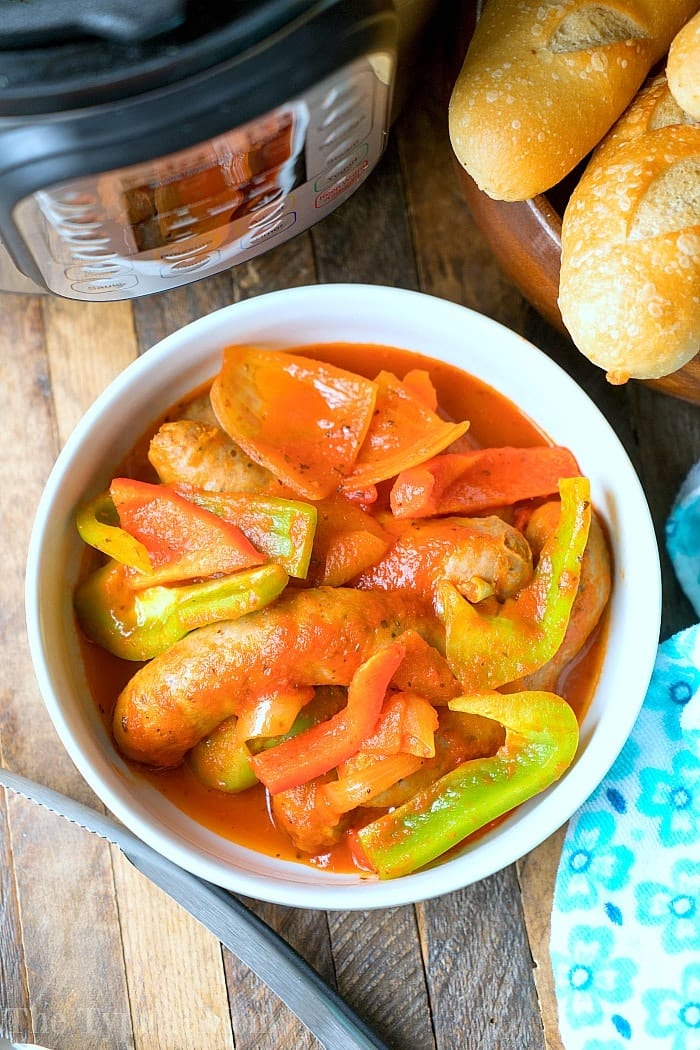 Continued below……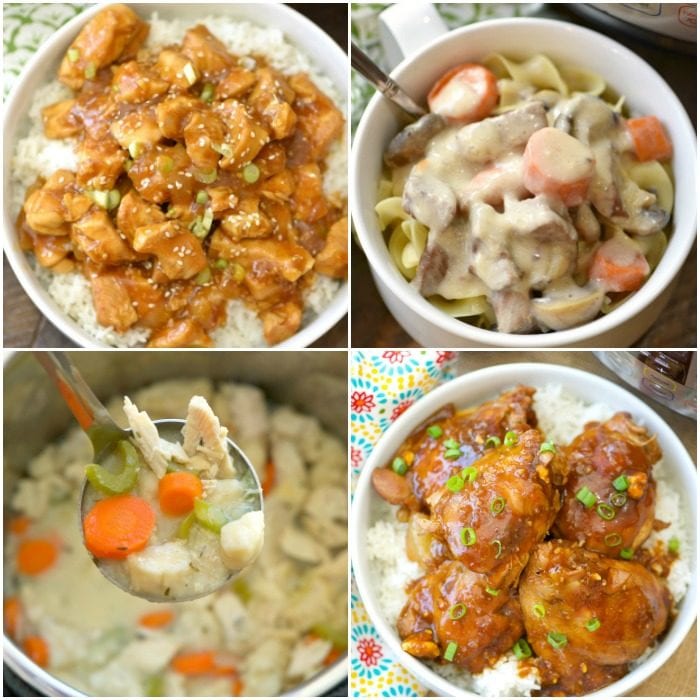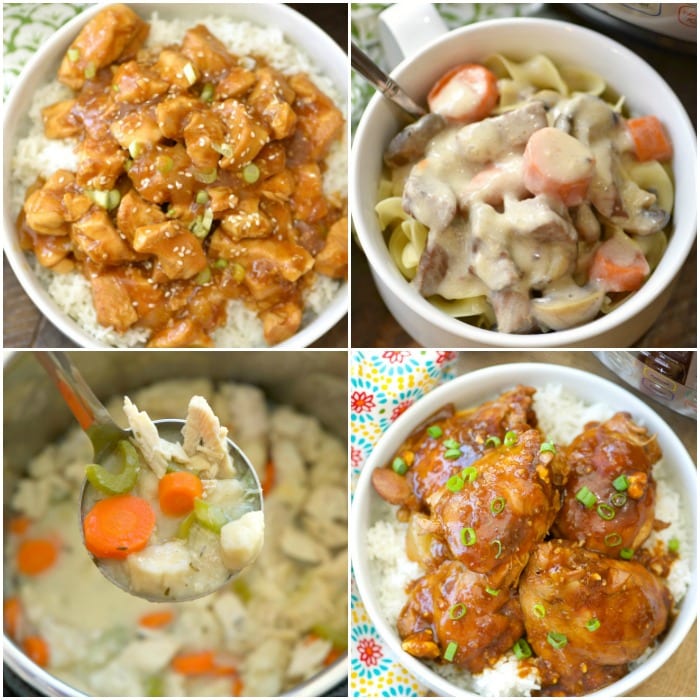 If you have a favorite crockpot meal you can read here on slow cooker vs Instant Pot how you can convert the times so you can make them faster in your pressure cooker.
There are healthy Instant Pot meals, breakfast ideas, and desserts listed below that we have created and love!
Have you learned what you can make in a pressure cooker yet?? Yes, everything! ;)If you ever do forget about a dish and leave it in for too long, look at my tips on how to clean your Instant Pot on the inside and out.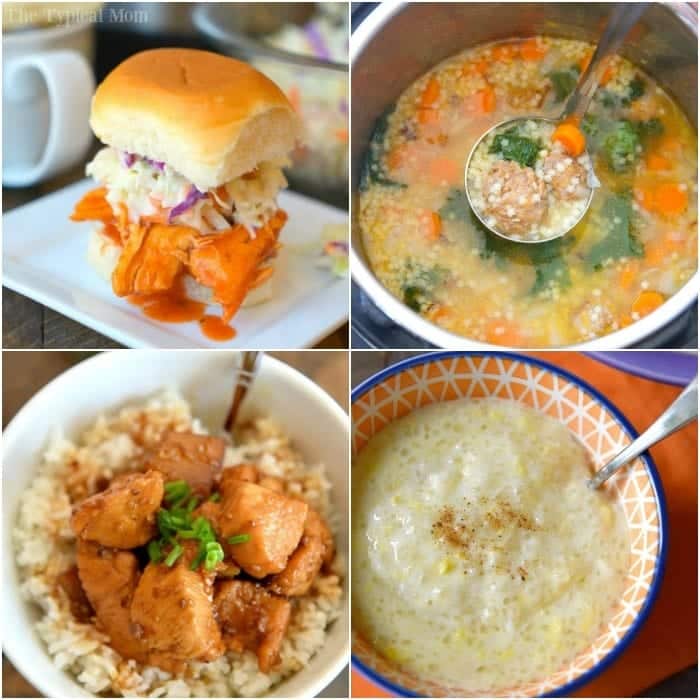 Easy Instant Pot recipes
Macaroni and cheese is a family favorite and this easy homemade recipe takes less than 5 minutes to cook and is WAY better than out of the box.
And you know exactly what is in it! Add a few sprinkles of bacon on top and oh my goodness is it tasty for kids and me. 😉
You can use slow cooker recipes too using that setting but to be honest, it doesn't work well. I'd just use your old school Crockpot for those.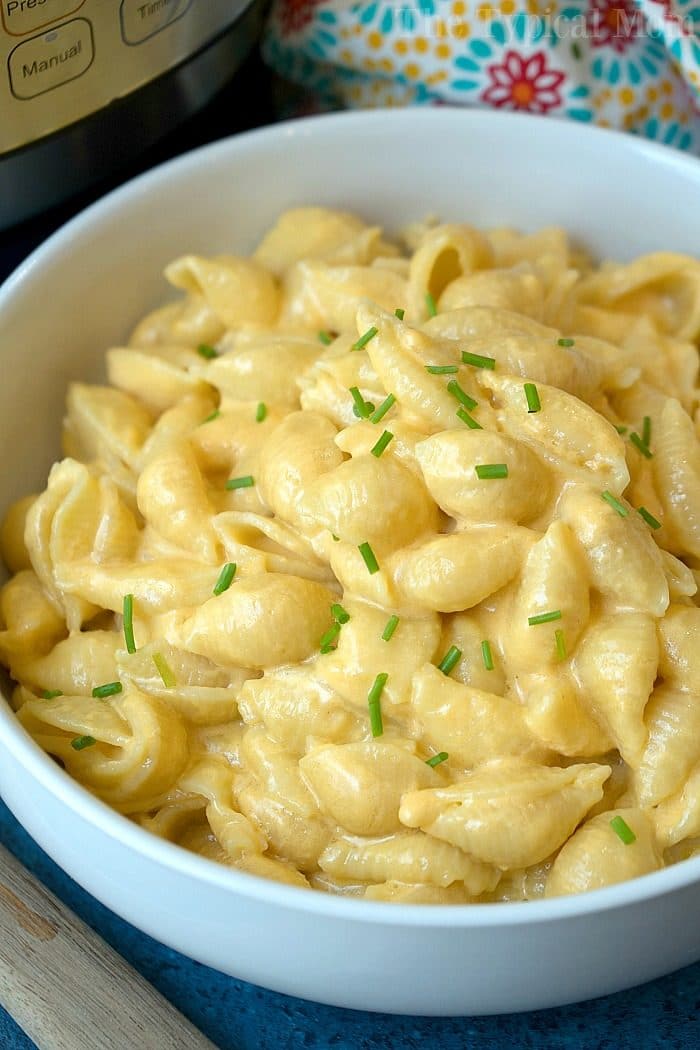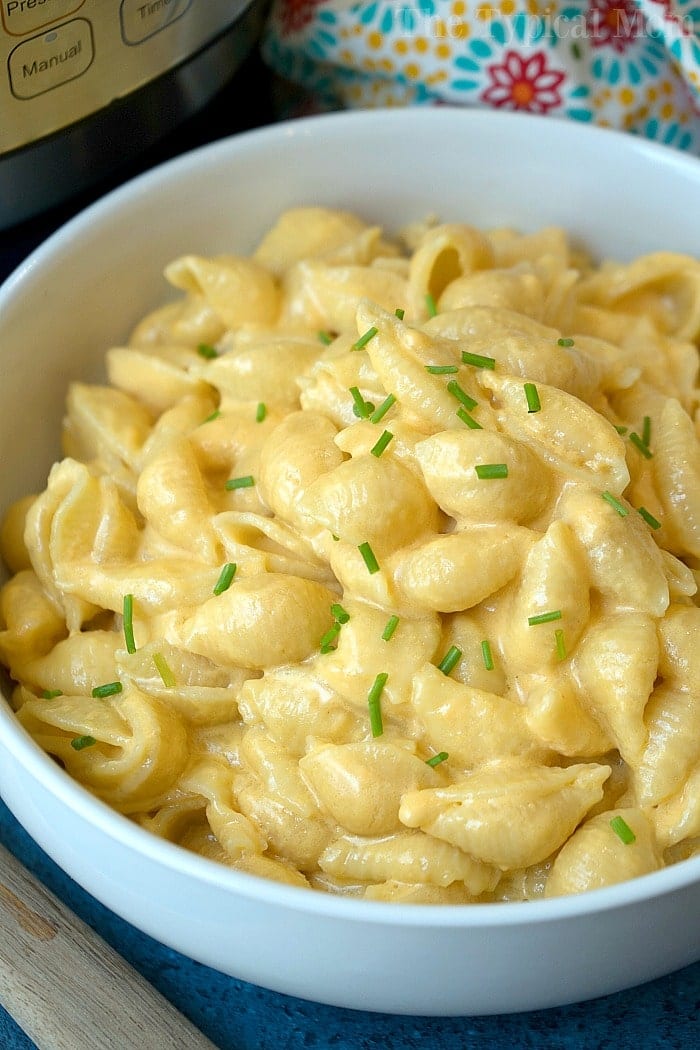 In the winter months I've been busy creating tons of Instant Pot soups. They are all great but my Instant Pot split pea soup is probably my most popular and healthy too!
A really inexpensive meal with just veggies and broth (or water) and presto, it's done!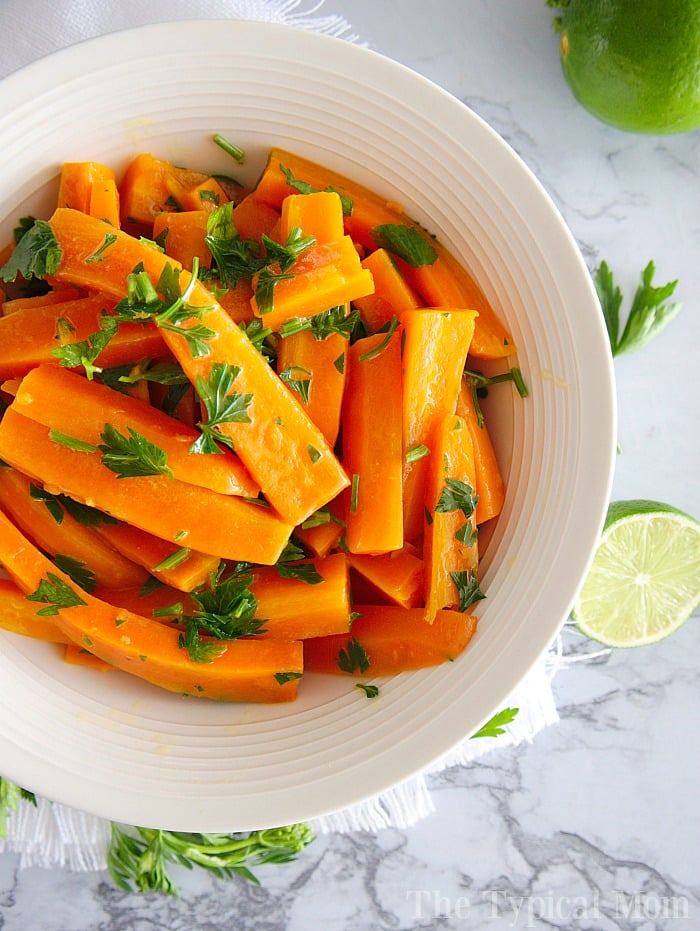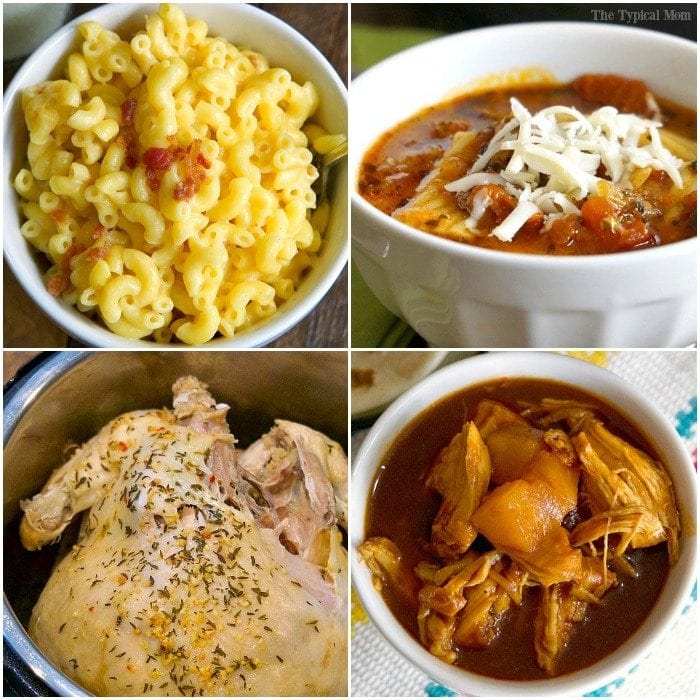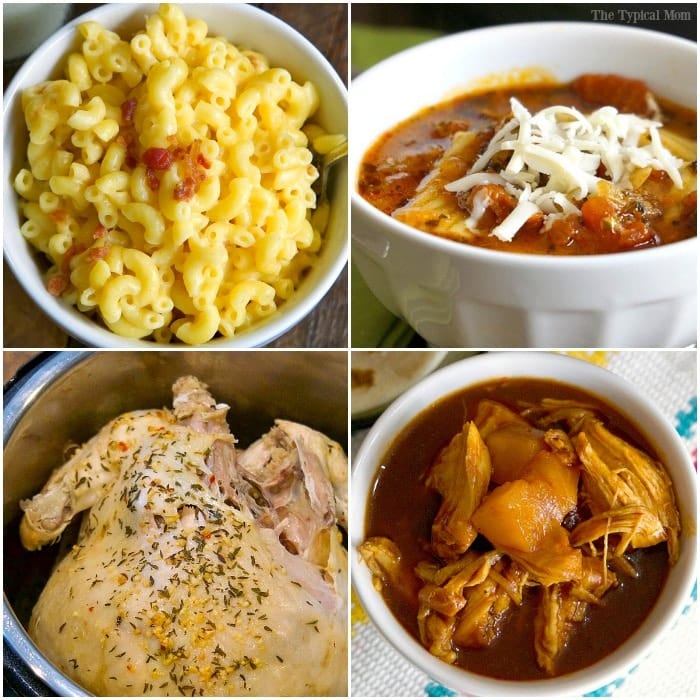 Once you tried a few of my easy Instant Pot recipes and really get the hang of cooking in this fancy pressure cooker you might want to try something a bit trickier like cheesecake.
It isn't one I would start with though as if it may discourage you because it's more complex than others.
The first dessert I made was my rice pudding. Then I made pressure cooker brownies (both links are above). It's a great way to cook during the summertime without heating your whole house up!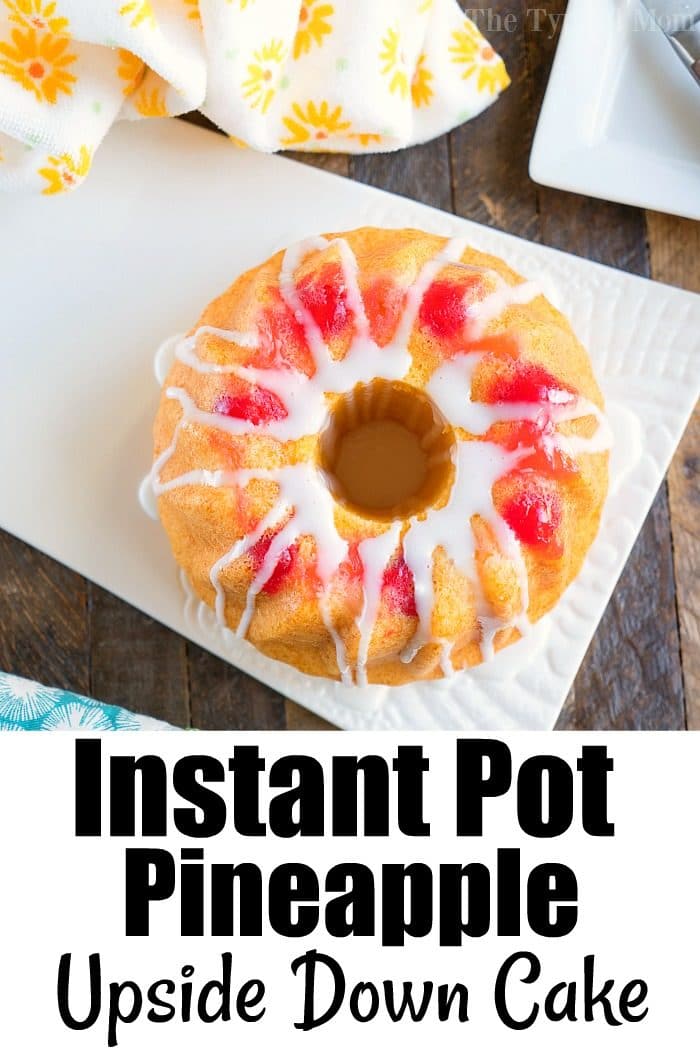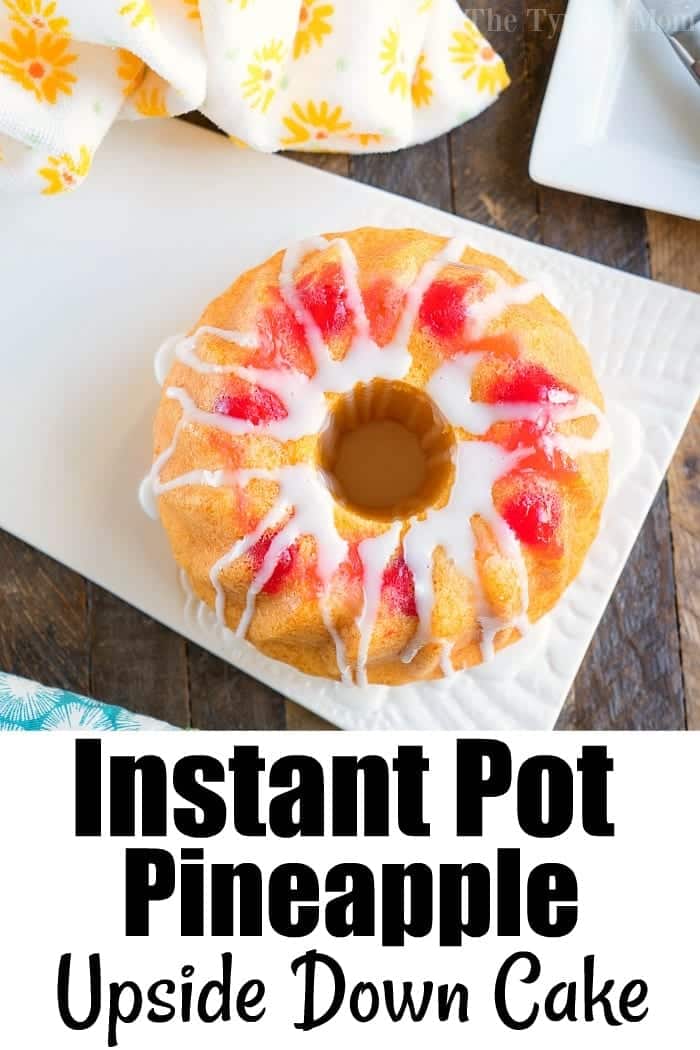 Instant Pot Desserts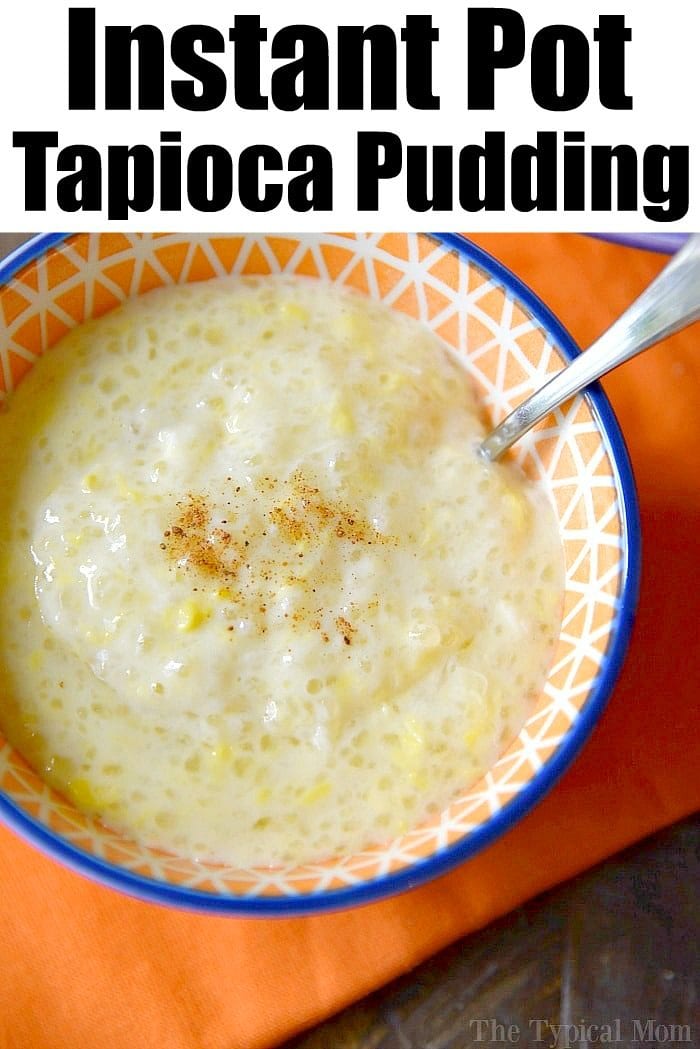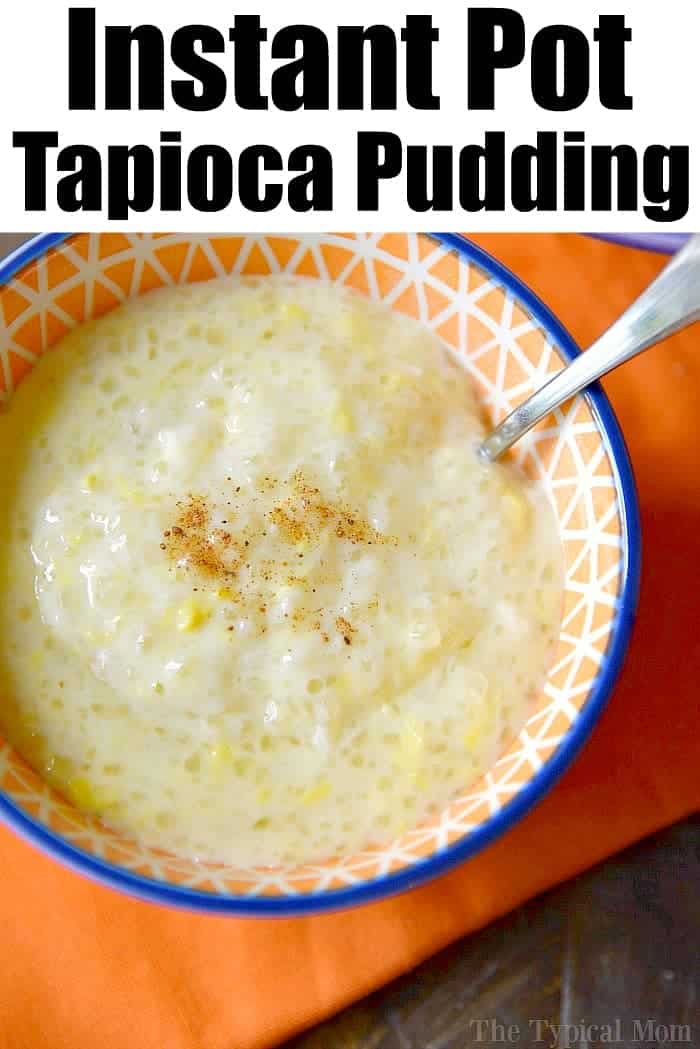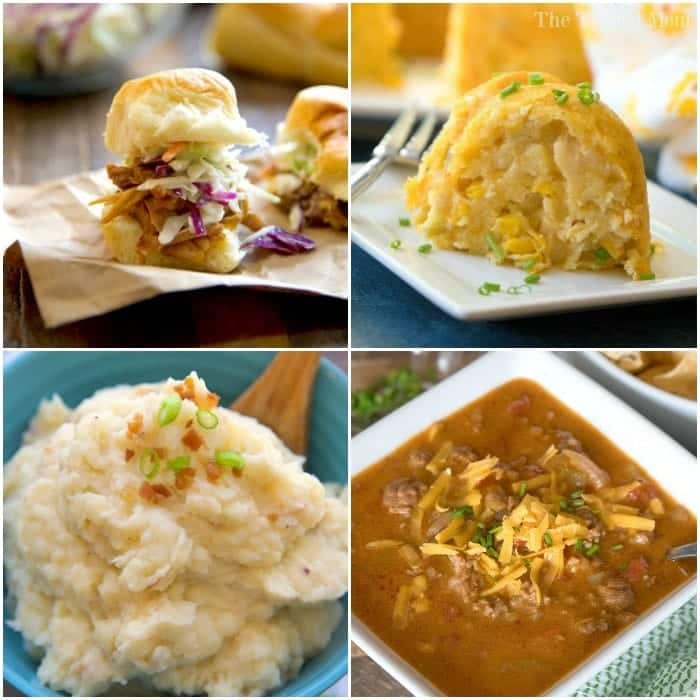 Here are some Instant Pot roundups that are helpful if you're looking for a specific type of recipe, and this craft on how to dye Easter eggs in your Instant Pot is fun too.
We also create the best Instant Pot recipes for each year so stay tuned for those!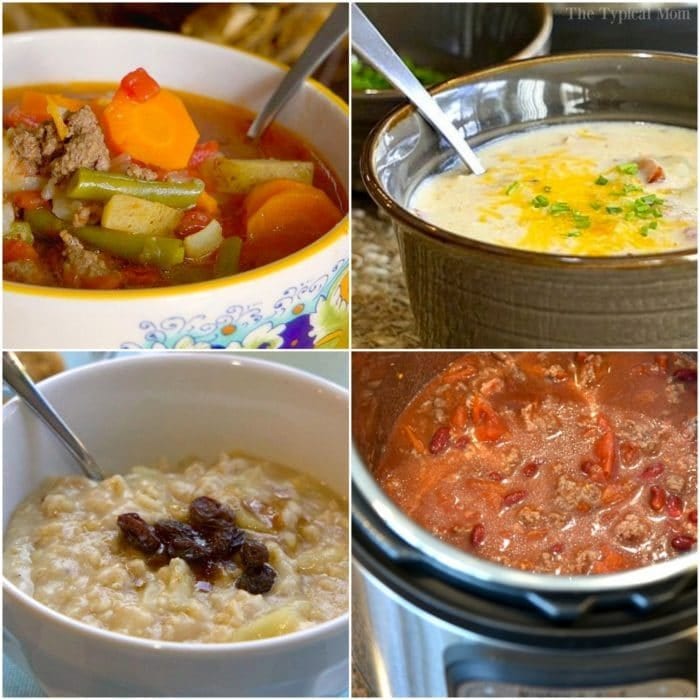 Here are monthly pressure cooker recipes roundups too! I will continue to add to this list so there is one for every month of the year.
I will focus on upcoming holidays as well as fruits and vegetables that are fresh for that time of year. All will take less than 30 minutes and should be a great way to try some new one pot meals.