Instant Pot recipes that are easy and delicious! From soups, to main dishes, and even how to make dessert in this pressure cooker.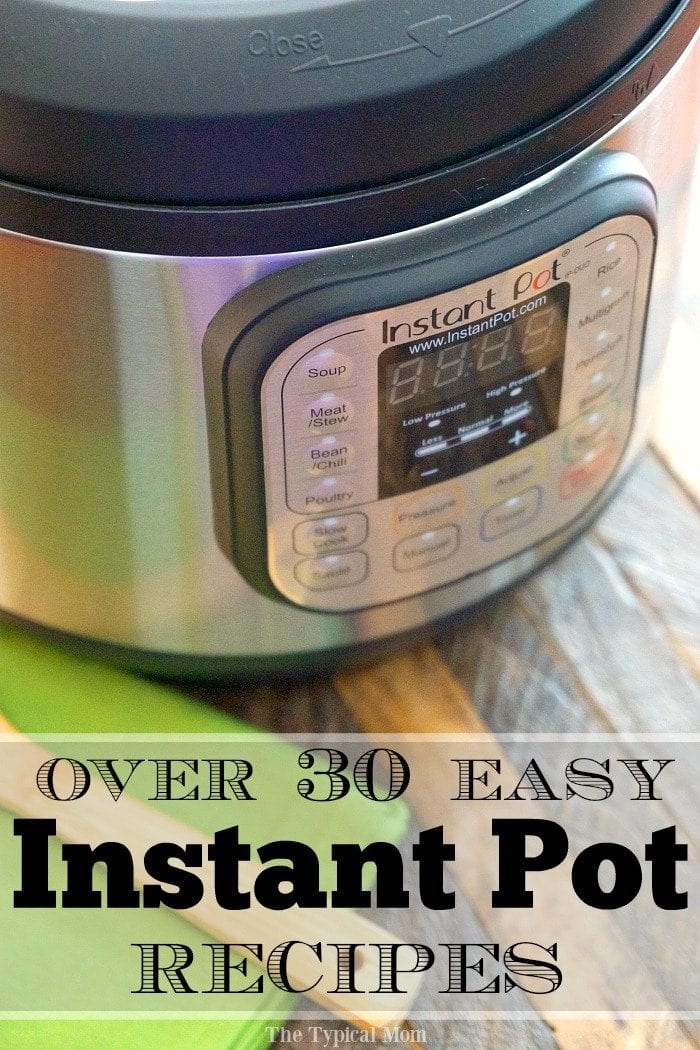 I am all about easy Instant Pot recipes! I love my crockpot but when the Instant Pot came out I was all over it!! Now I am busy creating new and easy pressure cooker recipes for us and you to enjoy in this fantastic kitchen appliance that has 7 appliances in one! Of course many of these recipes you can make in a traditional pressure cooker as well but this device has more functions than that. I will continue to add more and more as I make them so check back often and we hope you enjoy these as much as we have. (affiliate links present)If you're looking for some easy Instant Pot recipes you've come to the right place, I'm all about easy! If you've never used an Instant Pot it is like a slow cooker but does SO much more!! It has 7 functions all in one. The ones I use most are slow cooker, rice cooker, pressure cooker, steamer, and the other settings like soup and chili are super convenient as it cooks them just right. It has a designated time for each function and so far it's been spot on!
Many of your favorite crockpot recipes can now be made in the Instant Pot, just much faster! We make our 5 ingredient crockpot chili recipe almost weekly and normally it takes 6-8 hours but we made it in here and it was done in 45 minutes! On that one I still prefer a slower cooking to seep in the flavors so I set it on the slow cooker setting but that is done in just 4 which is quicker AND I can skip precooking the beef in it by using the saute function. I love it! Here are a few of our favorite easy recipes in the Instant Pot, I will continue to add more as I publish new posts. To ensure you get those first sign up for my newsletter at the bottom of this page and they'll be emailed to you. Lots of other tips will come to you too like like this handy free printable for Instant Pot cooking times!
Enjoy and like The Typical Mom for more great recipes and tips too!
** This is the Instant Pot I have to make all of these! **
Instant Pot Recipes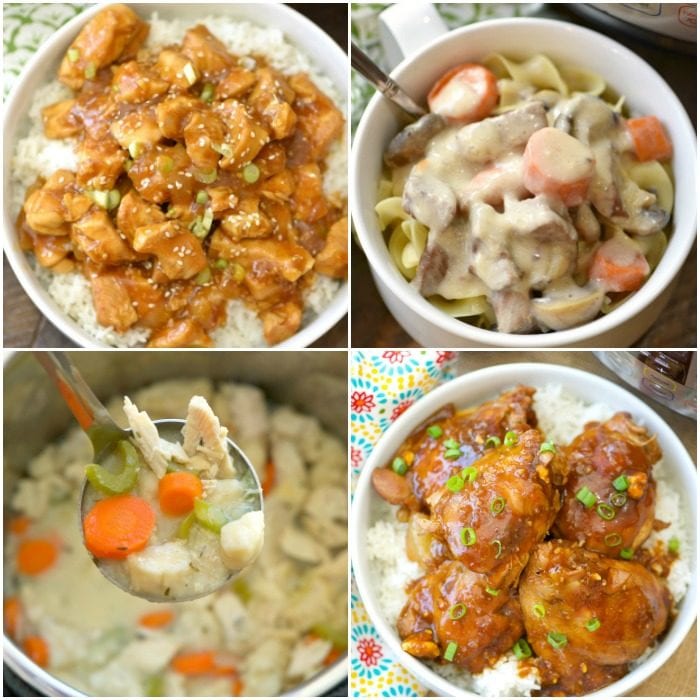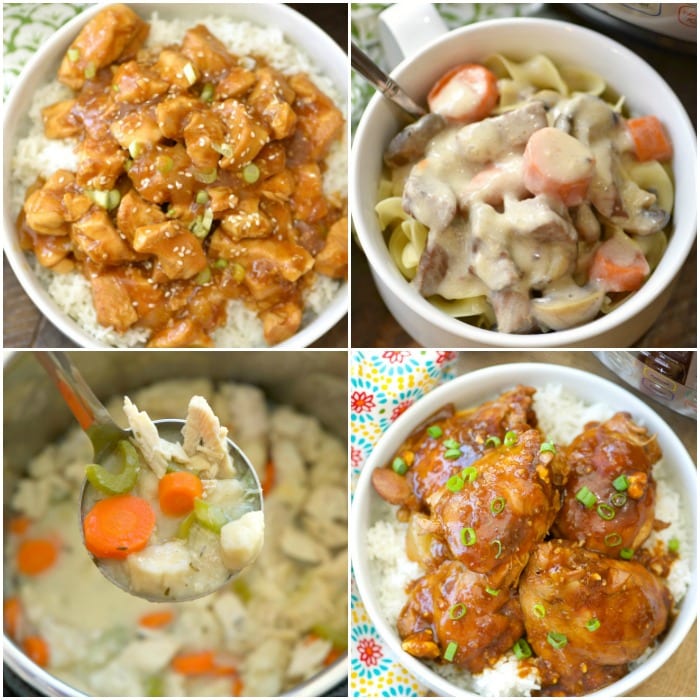 There are healthy Instant Pot meals, breakfast ideas, and desserts listed below that we have created and love! We have even made snacks in this pressure cooker like popcorn too that is below. If you are looking for chicken, beef, or pork we have it all here and each one is delicious and easy to make. I do not do difficult my friends. 😉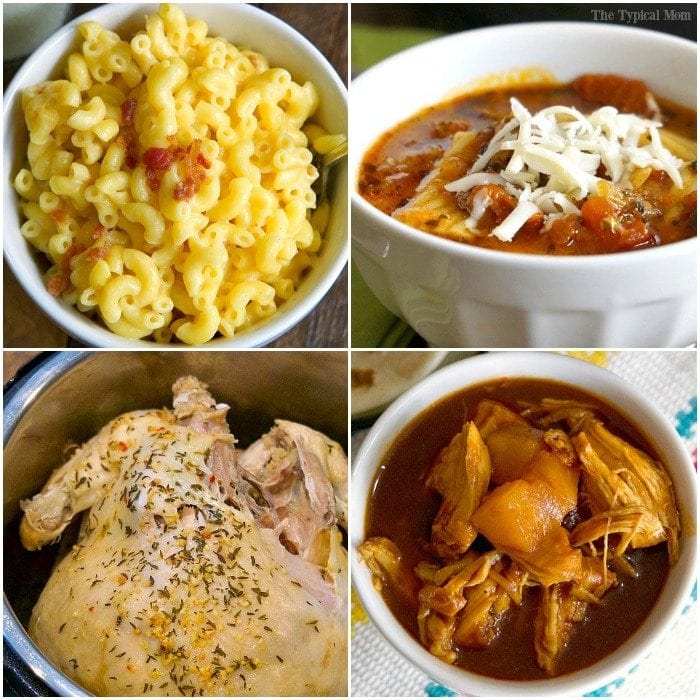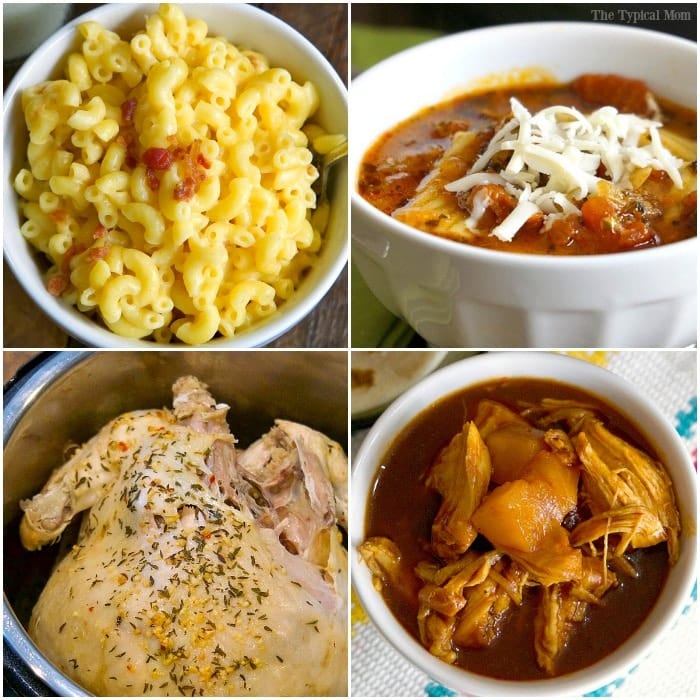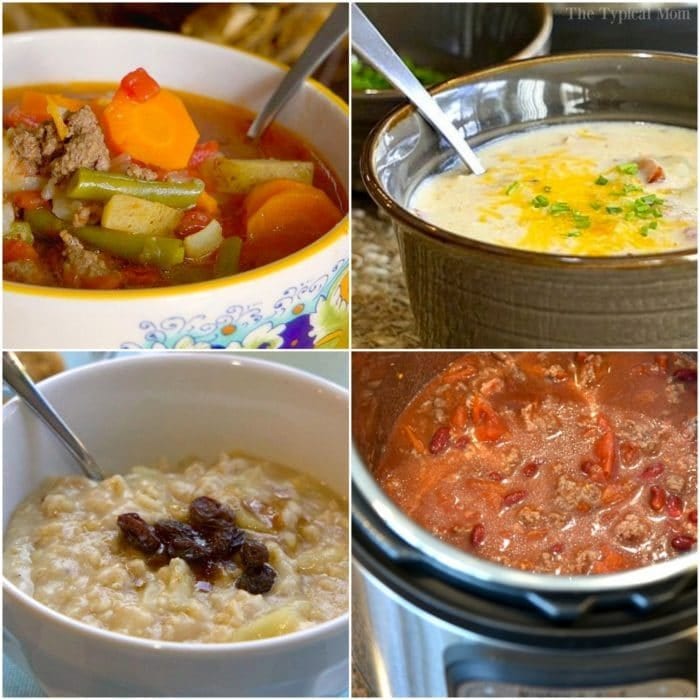 Sign up for my newsletter to receive more Instant Pot recipes every week! I am always creating new dishes, from Instant Pot soups, to hearty meals, to breakfasts, and even desserts so each time I publish a new recipe it will be emailed to you as well as posted on my Easy Instant Pot Recipes Facebook page and The Typical Mom page as well. Make sure you like those pages and sign up here so you don't miss a thing. They are all free to do so why not right??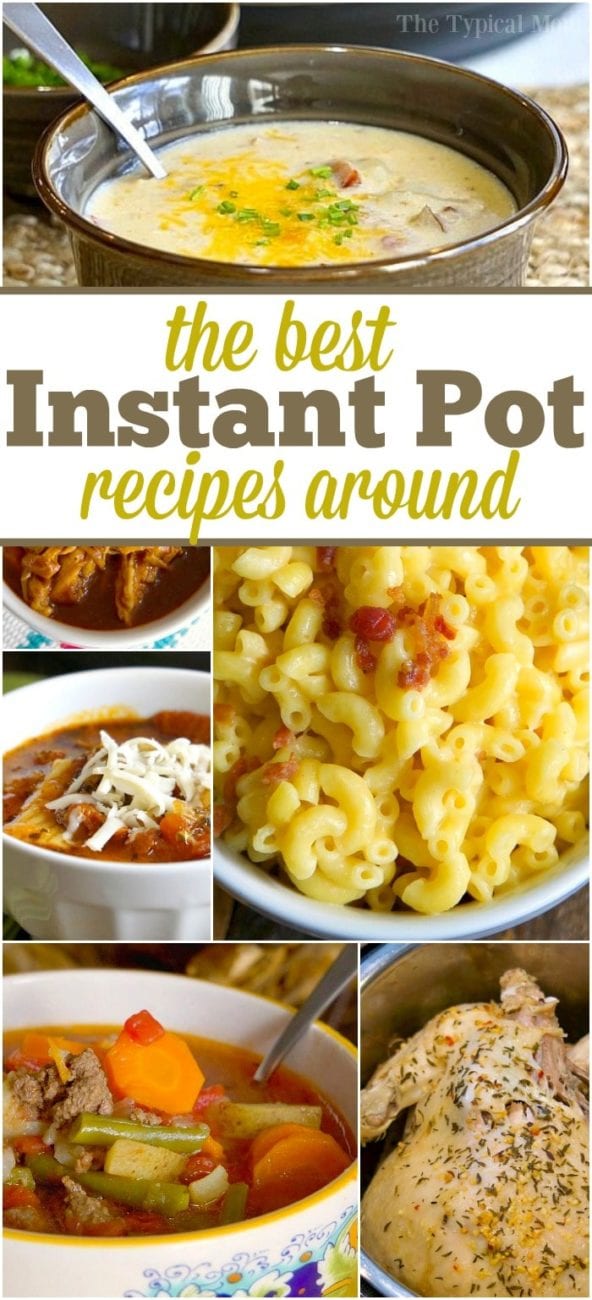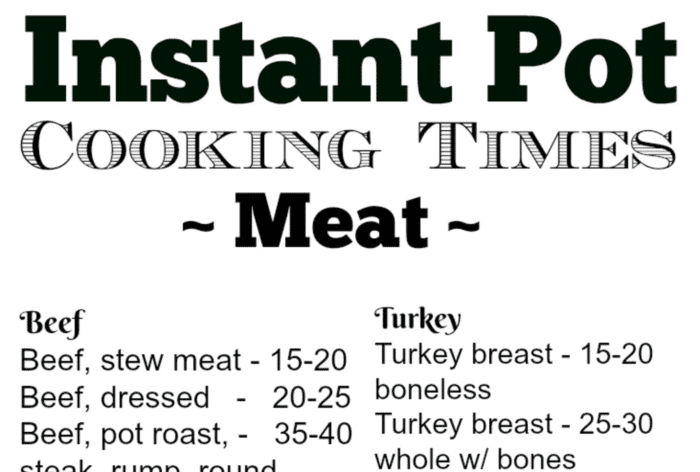 That ought to start you out well…and keep you busy for at least a month or two! Like I said I will continue to add to this list each and every time I make new recipes for the Instant Pot, and if you are enticed now you can buy the one I have below! I really recommend it because it has allowed us to eat as a family more often because meals only take me less than 30 minutes from prep to serving it on the dinner table which is a huge win for us.
For more easy recipes, tips and crafts please LIKE The Typical Mom on Facebook and follow me on Pinterest! You can also sign up for my free weekly newsletter which is packed with goodies I know you'll love. 😉
Visit The Typical Mom's profile on Pinterest.