100 Instant Pot dinner recipes your whole family will love, including the kids! How to cook frozen chicken breasts, beef or pork you need to use, we have pressure cooker weeknight dinner ideas for you!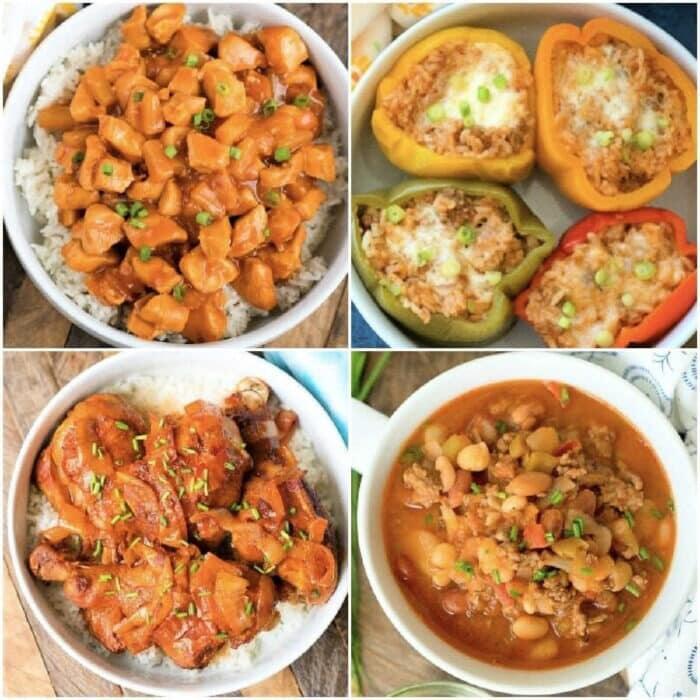 Do we have lots of easy Instant Pot dinner recipes for you today!! Yes. We. Do! I've been creating new Instant Pot recipes since this nifty pressure cooker came out over two years ago and now we're here to share them all. (affiliate links present, originally published 4/20)
Instant Pot Family Dinner Recipes
I'll share a few from blogger friends too so you'll have family meal ideas for over 3 months! Looking for easy Ninja Foodi recipes? NO problem, you can use the same instructions for that pot too. It's always helpful to think ahead and do some menu planning at the beginning of the week. That way I know what to buy, and nothing goes to waste.
It's so amazing, you can even cook frozen meat in Instant Pot too. That means on my forgetful days when I haven't taken anything out the day before I can still save the day when the kids are hangry at the end of the day. Whether it be vegetables, meat or desserts everything comes out great.
Let's start with a few basic tips:
For reference, this is the pressure cooker I have and use for all recipe creations.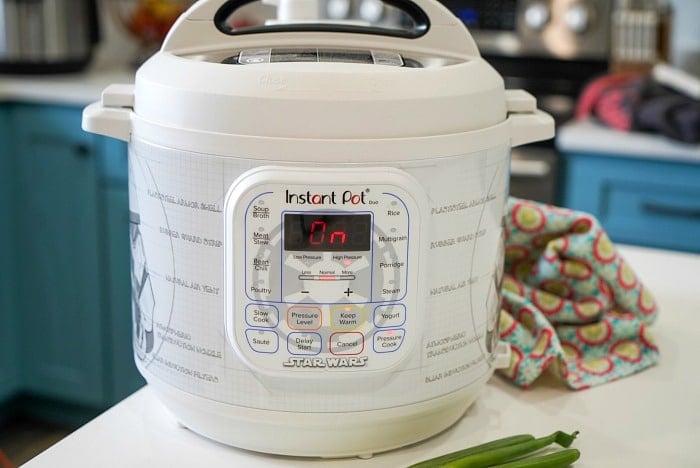 Instant Pot One Pot Meals
Below I have tried to make it very user friendly by separating them into various categories. I tend to make a lot of casseroles. Keep in mind that you can swap out the protein in any of them. Want to make a vegetarian version? Most of the time it is no problem eliminating the meat entirely.
Remember that large cuts of protein like pressure cooking a frozen roast will take longer, some up to an hour. Along with that they'll need a natural release of pressure. This will increase the cook time to an additional 20-30 minutes for that step.
I have even figured out how to cook meat + grains like rice or pasta together with a sauce and have it come out like a casserole. NO need to use your oven anymore y'all. 😉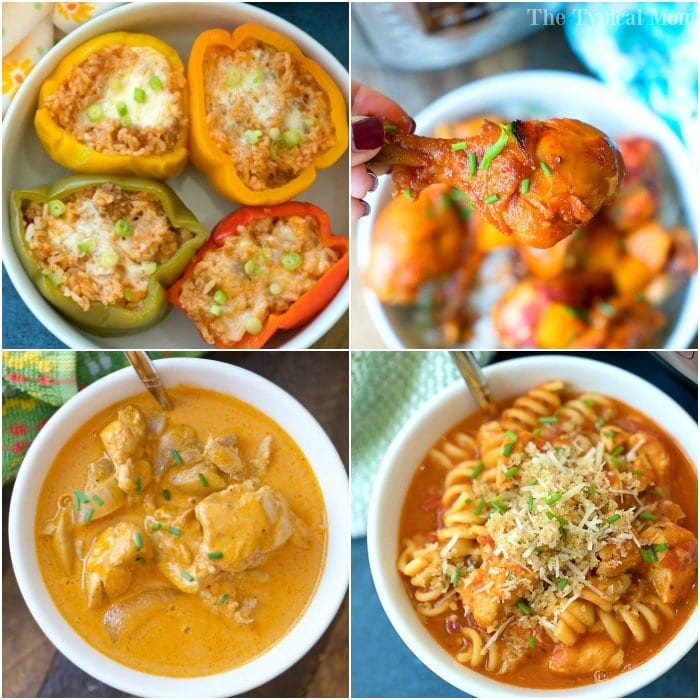 Ninja Foodi Dinner Recipes
If you'd like to buy an Instant Pot I have the 6 qt. basic version and it works great for feeding the 5 of us, I don't think I'd need anything bigger or "fancier".
This is a very common question I ask myself every Sunday. What has helped immensely is to bring up a post like this and write down what I'm making every night.
Then I can buy what is necessary before shopping. Even if I forget to defrost my meat, I have also included instructions for things like frozen pork shoulder in Instant Pot for all of us too!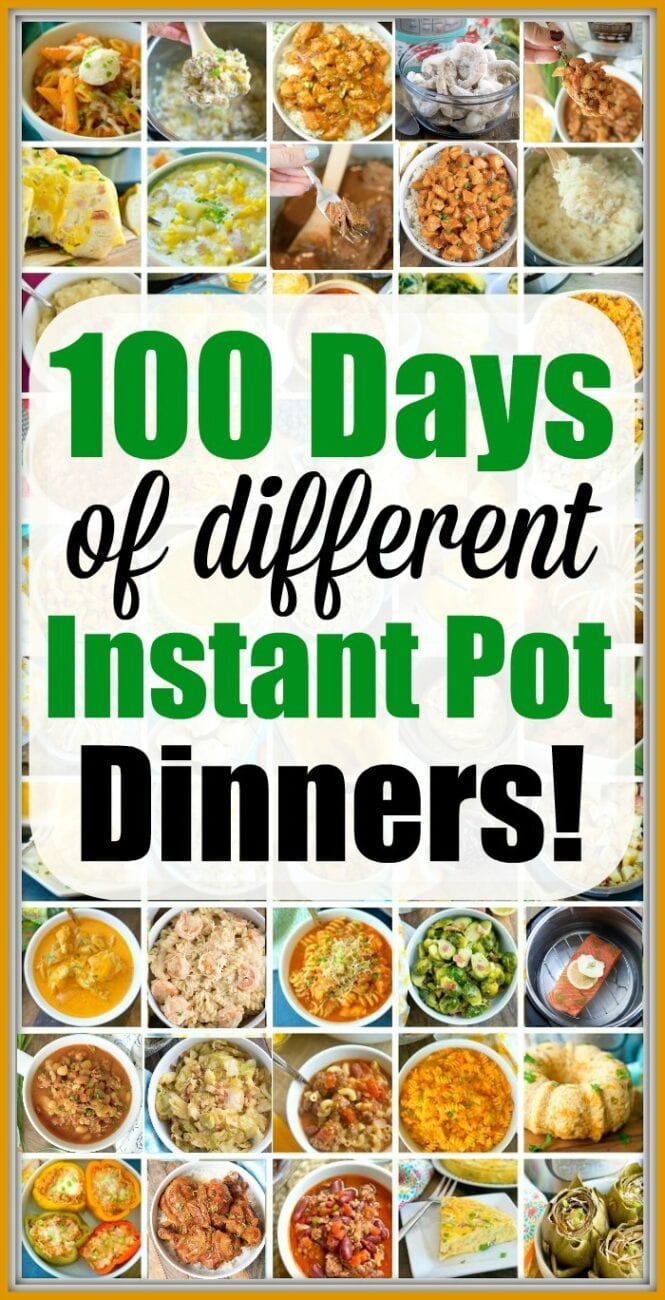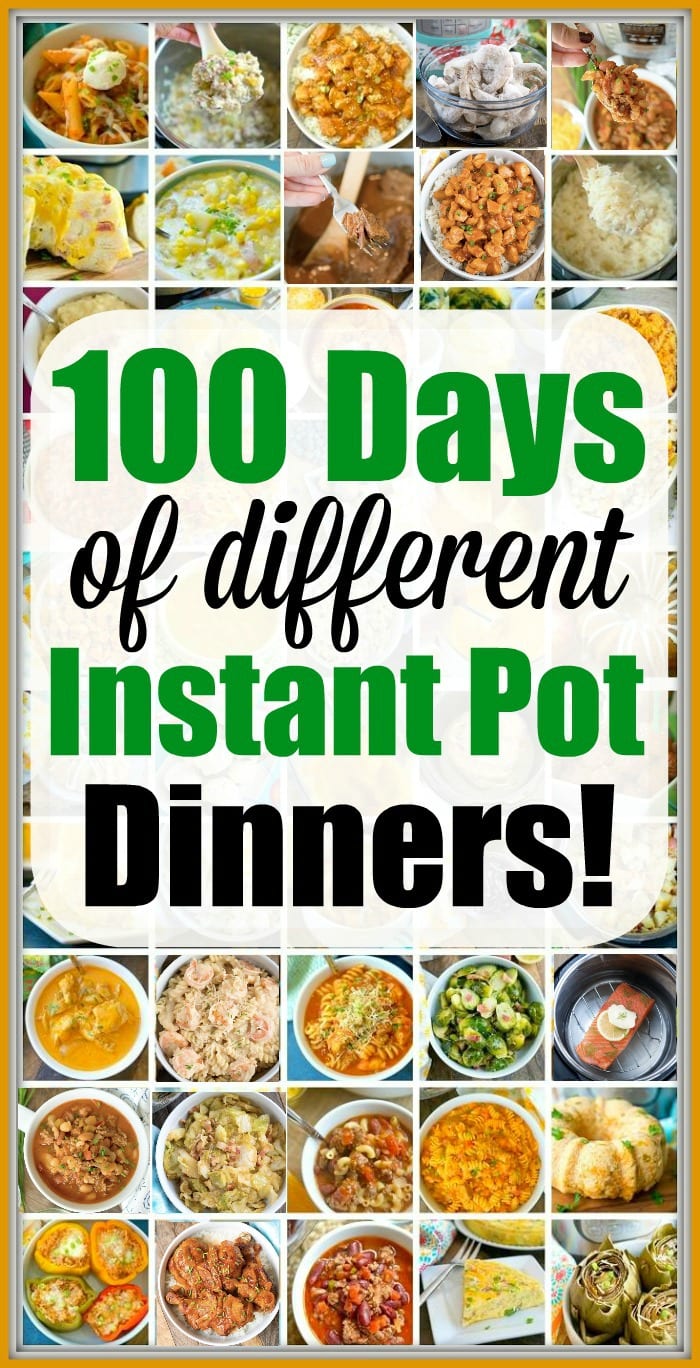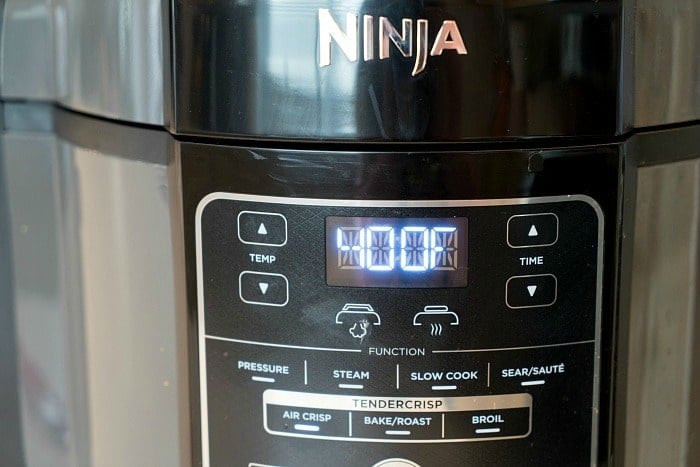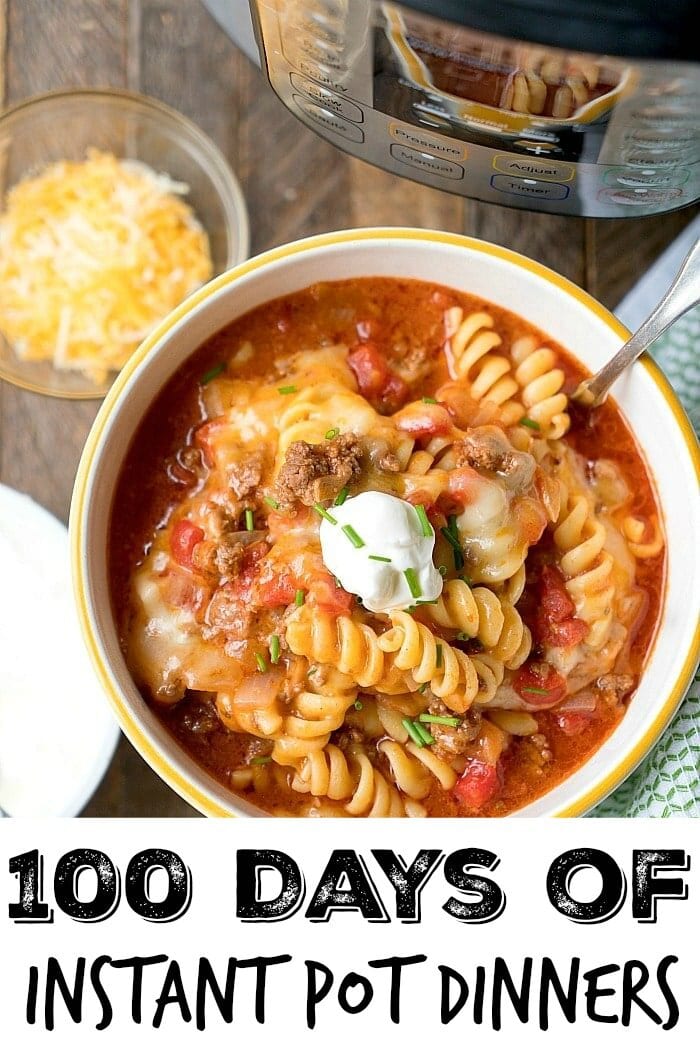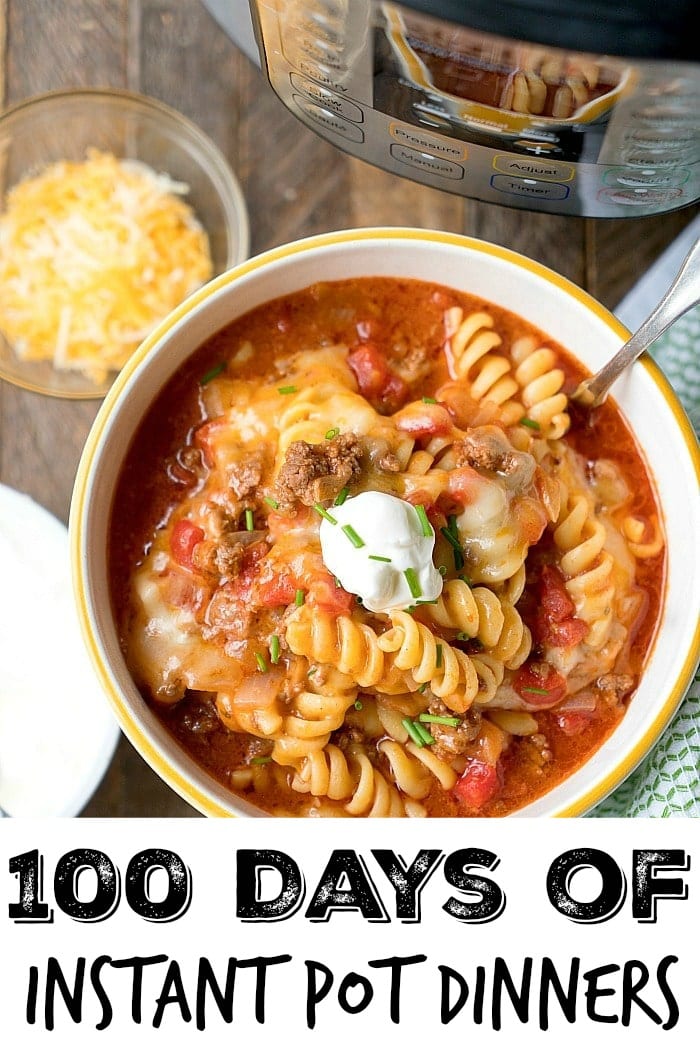 Cheap and Easy Instant Pot Dinners
We have a lot of easy Instant Pot beginner recipes to start with here, and a post on how to use an Instant Pot to get you going as well.
Pressure cooker lasagna casserole is the ONLY way to make lasagna! NO boiling required and way easier to eat. If you love Indian food you've gotta' try our Easy Instant Pot butter chicken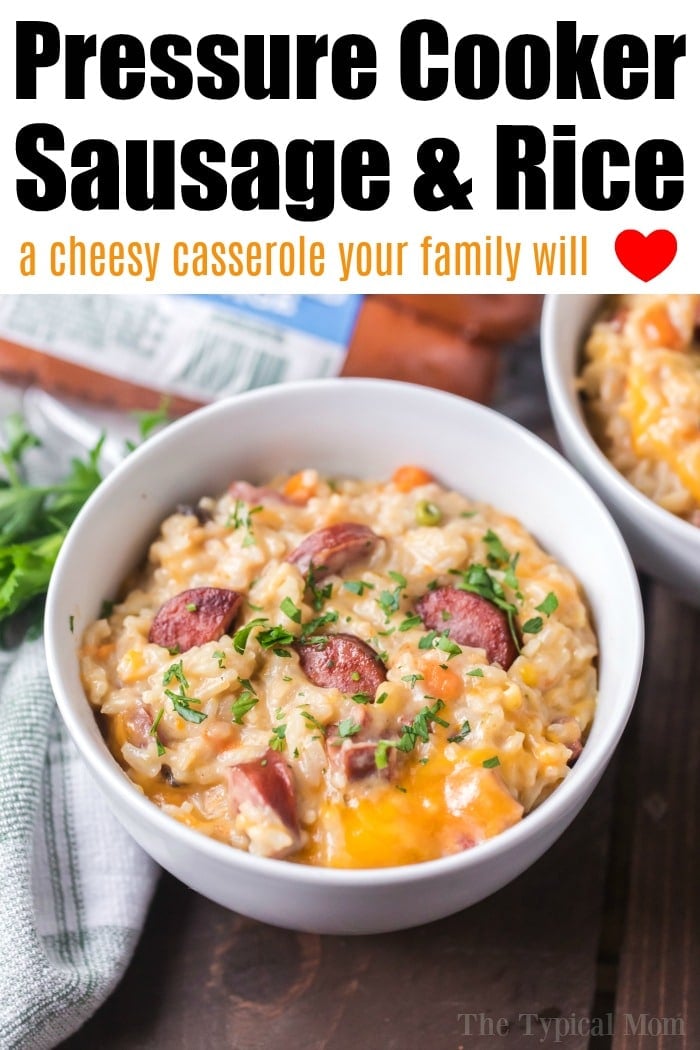 Instant Pot Lunch
Cheesy Instant Pot goulash is a family favorite, especially with my kids.
Now some of the best Instant Pot recipes are just very simple. Meaning, they have 5 ingredients or less and focus on one main protein. My kids love the most basic meals I'd say, simple wins every time.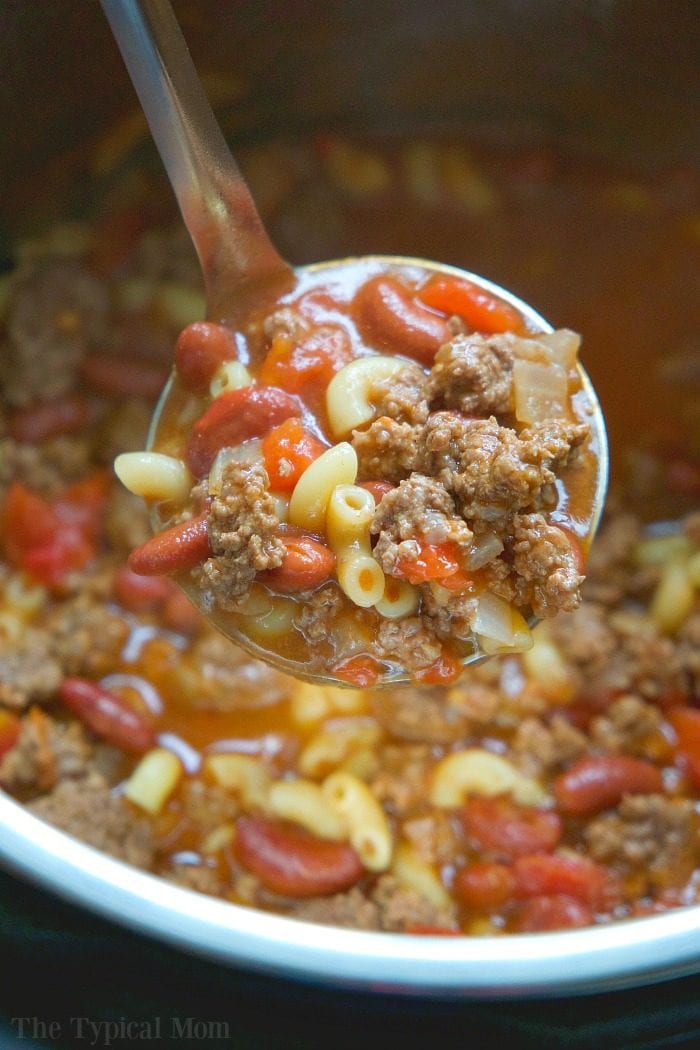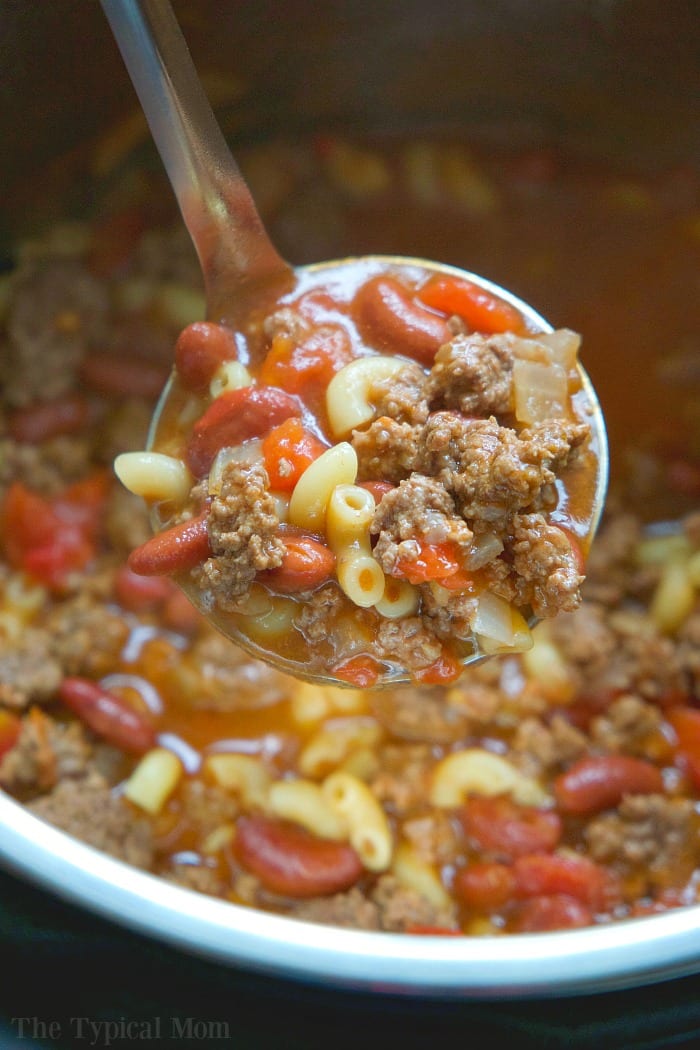 Let's continue on with a few more pressure cooker dinner recipes your kids will love!
This is probably one of our favorite meals. Creamy pasta with shredded chicken and lots of cheese it is a complete meal even your kids will go crazy over.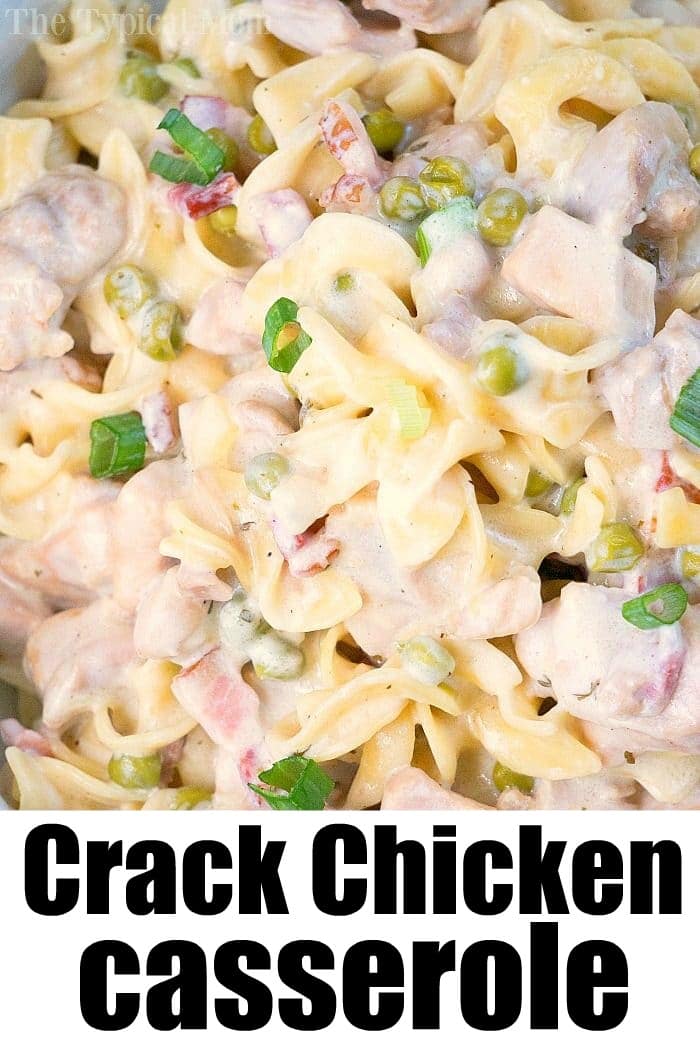 Instant Pot Kid Friendly Recipes
We have so many more because I have 3 of those buggers at home myself. Making a twist on a classic dish we love this Instant Pot chicken parmesan casserole
Spicy honey Instant Pot chicken can be made as mild or spicy as everyone likes.
This is how to make Kraft mac and cheese in the pressure cooker! It is the only way we make boxed macaroni and cheese anymore.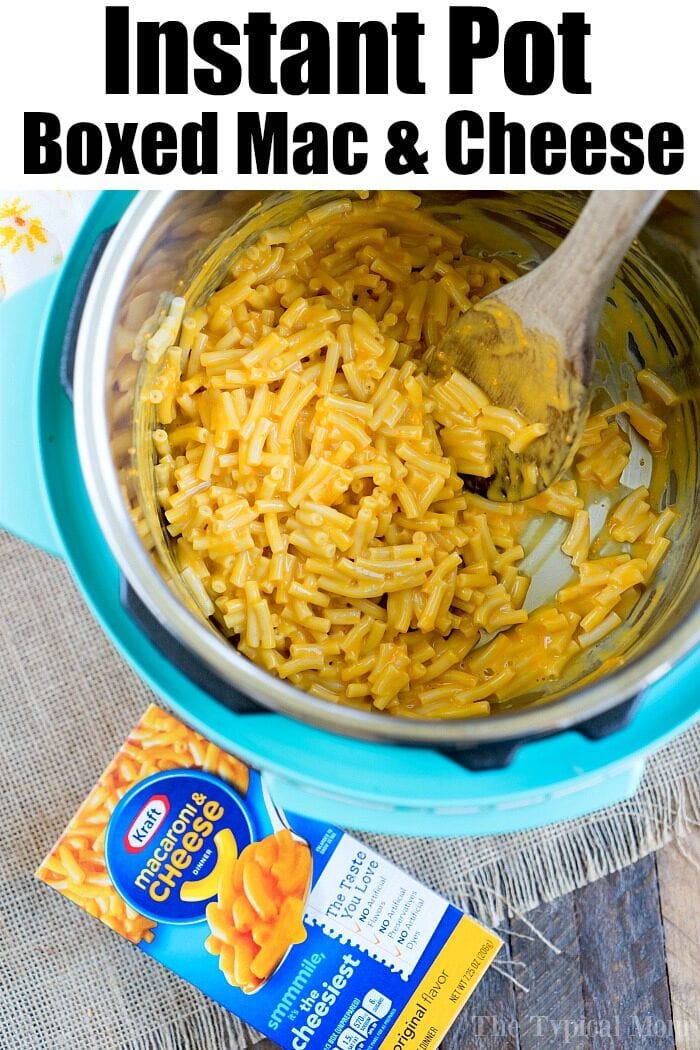 These are our throw together dinners we make on a weekly basis!
A classic dish = Instant Pot macaroni and cheese. I will tell you that it's easier than you think to make this homemade.
Instant Pot lasagna soup is a great choice. WAY easier than layering those floppy noodles that are hot.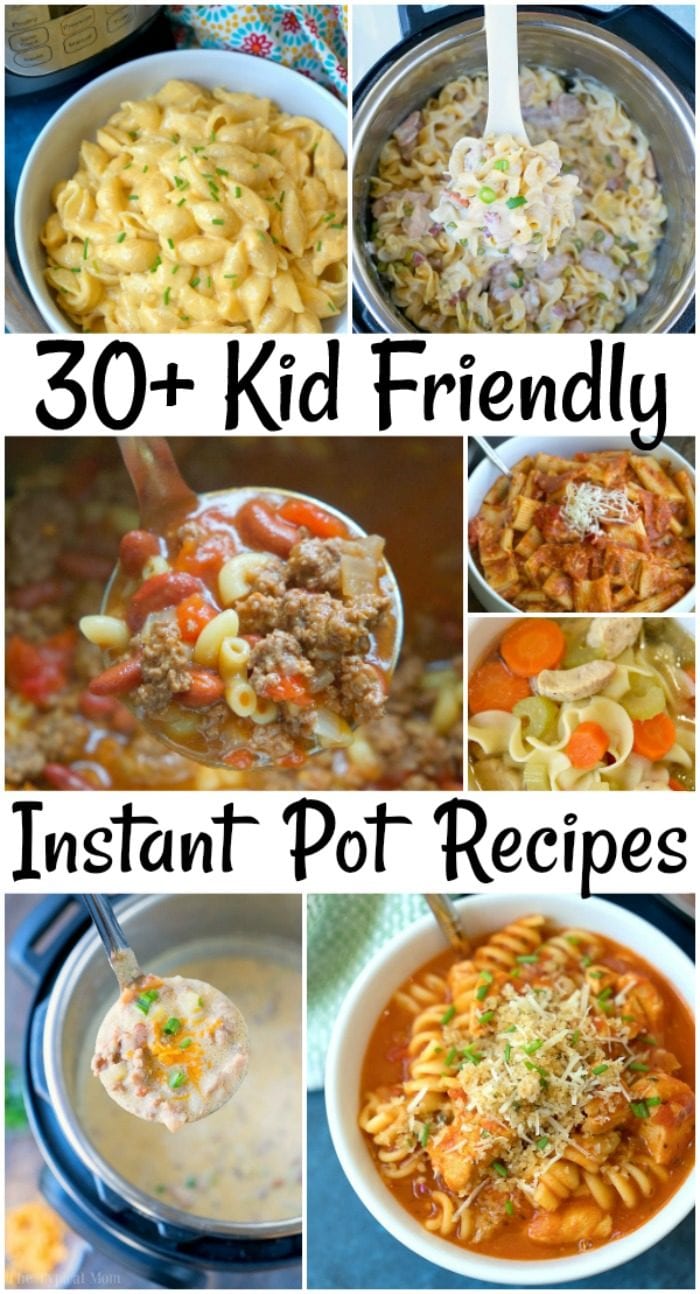 Here is a list of more Instant Pot kids recipes!
Family friendly Instant Pot recipes
If you're looking to pressure cook the best tasting chicken, try Instant Pot honey mustard chicken tonight.
It's fall off the bone, or use boneless for oh so tender meat in less than 30 minutes.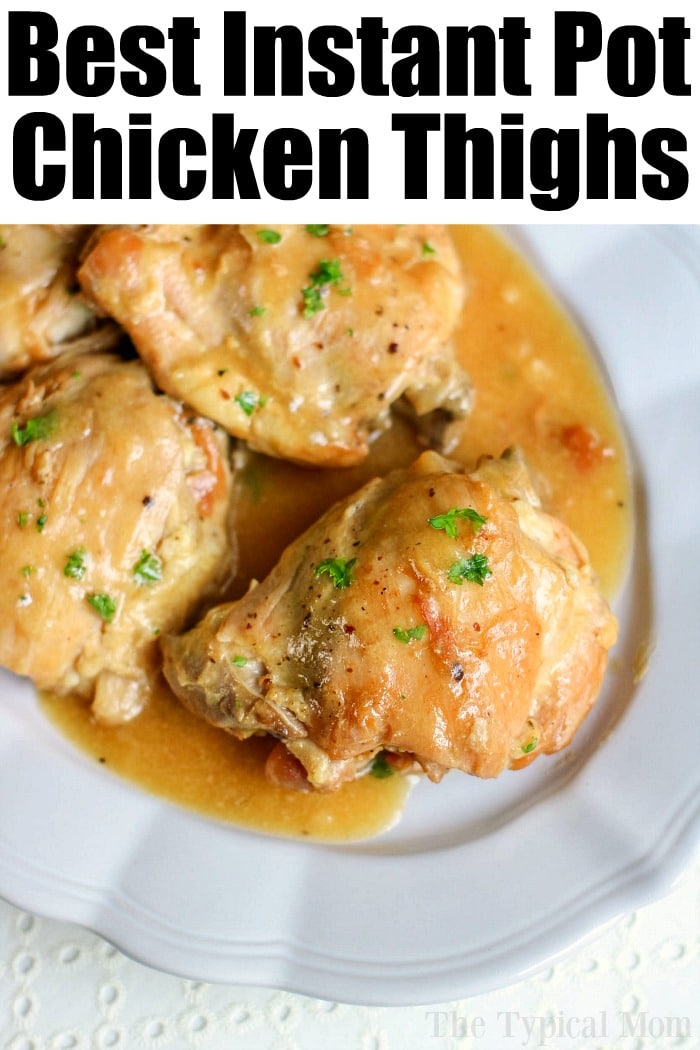 Here are a few fun extras your kids will love after dinner.
To make them smile you MUST make this 1 minute Instant Pot apple crisp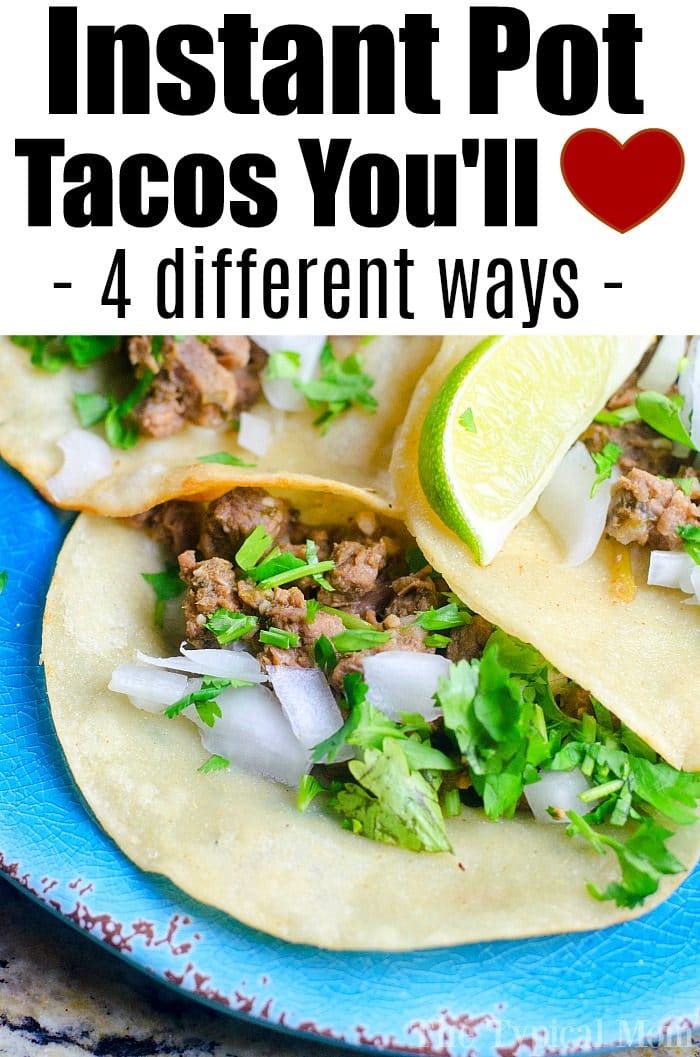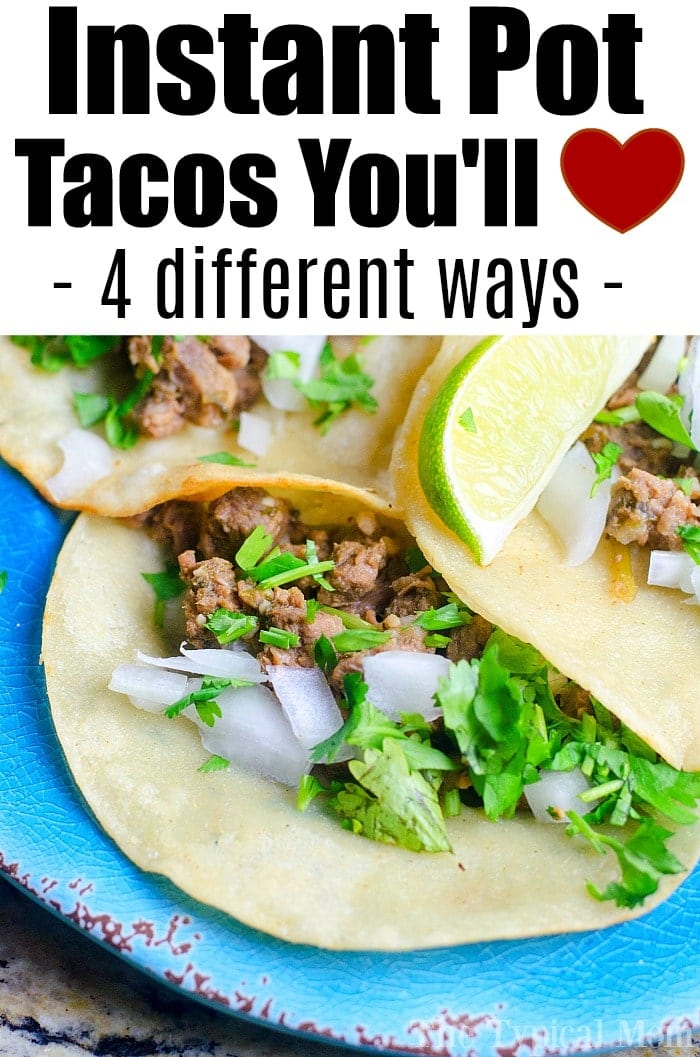 InstaPot dinner recipes
We have a bunch of Easy Instant Pot chicken recipes on the blog you can try.
Instant Pot beef recipes will include a bunch of Instant Pot ground beef recipes as well just to be convenient.
Here's a tip on how to defrost Instant Pot frozen ground beef if you're forgetful like me.
Having recipes for Instant Pot casseroles are always great to have on hand especially if you have a bunch of things that need to be cooked.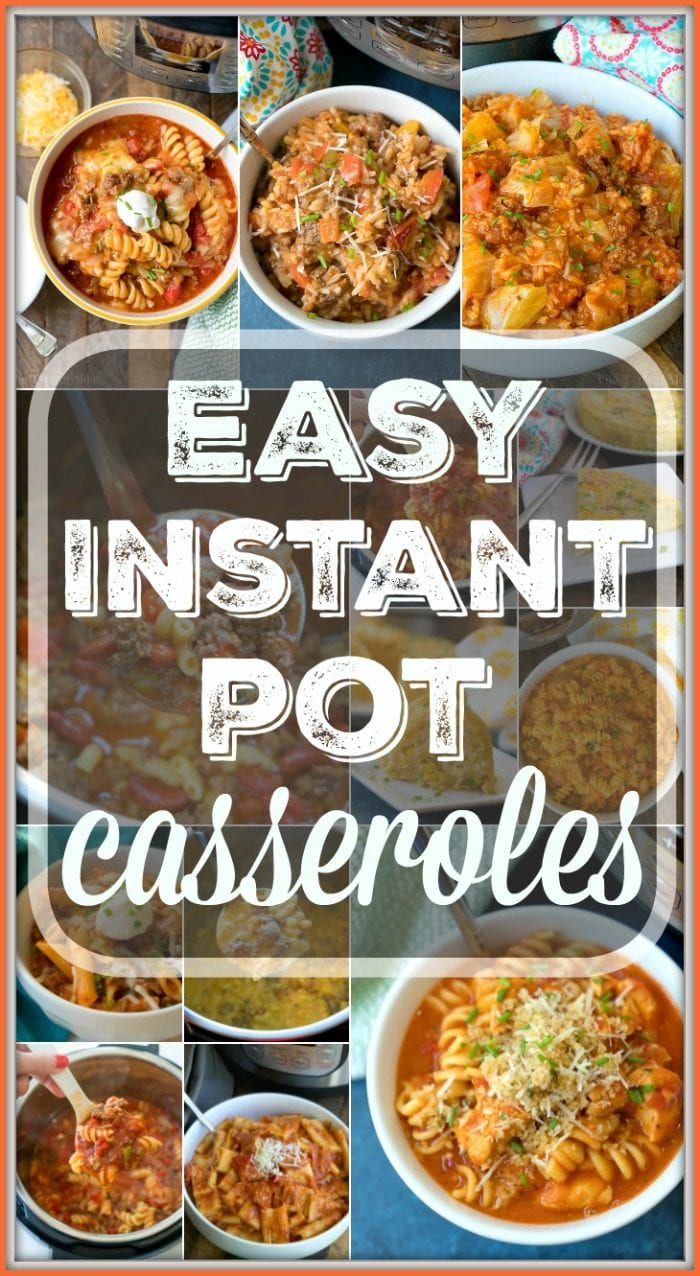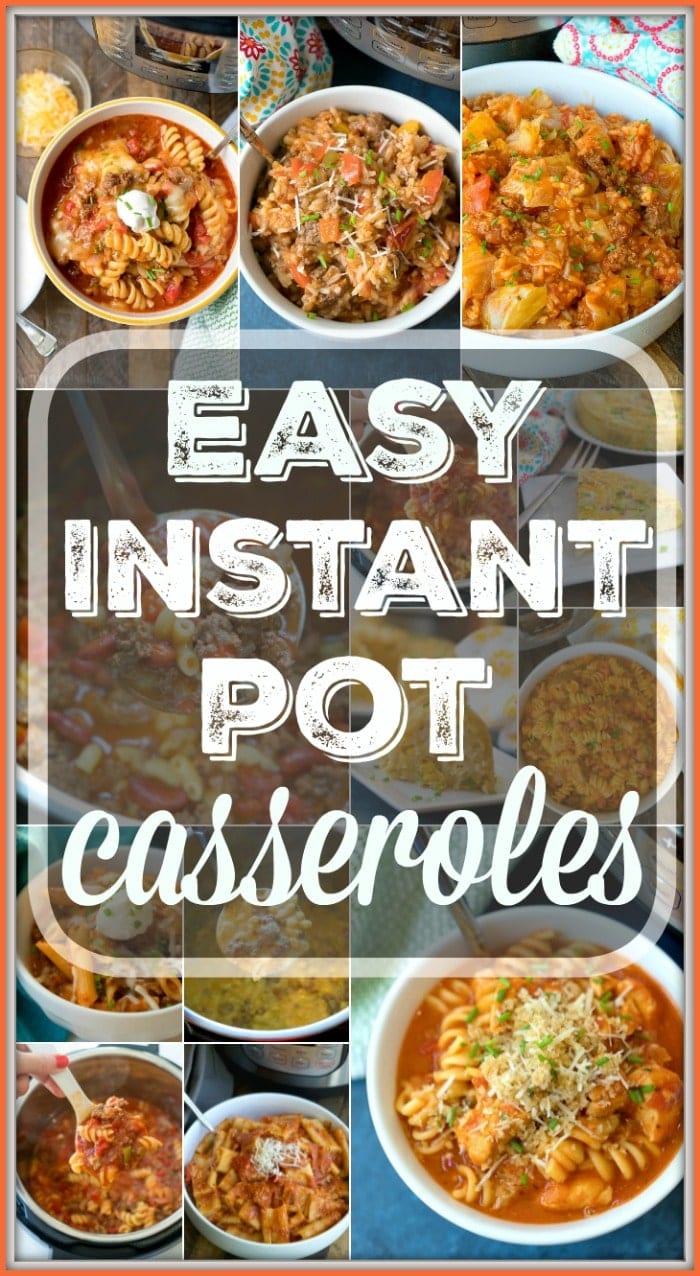 Steak in the Instant Pot is a win. If you can buy a few on sale, throw in some potatoes at the same time and it's ready in just a few minutes!
Lots of Instant Pot soups are needed when it's chilly outside for sure, and make a great side dish too.
You'll find a variety of meat recipes in this roundup of Instant Pot pasta recipes.
And if you want vegetable recipes we have those too, like our Instant Pot carrots!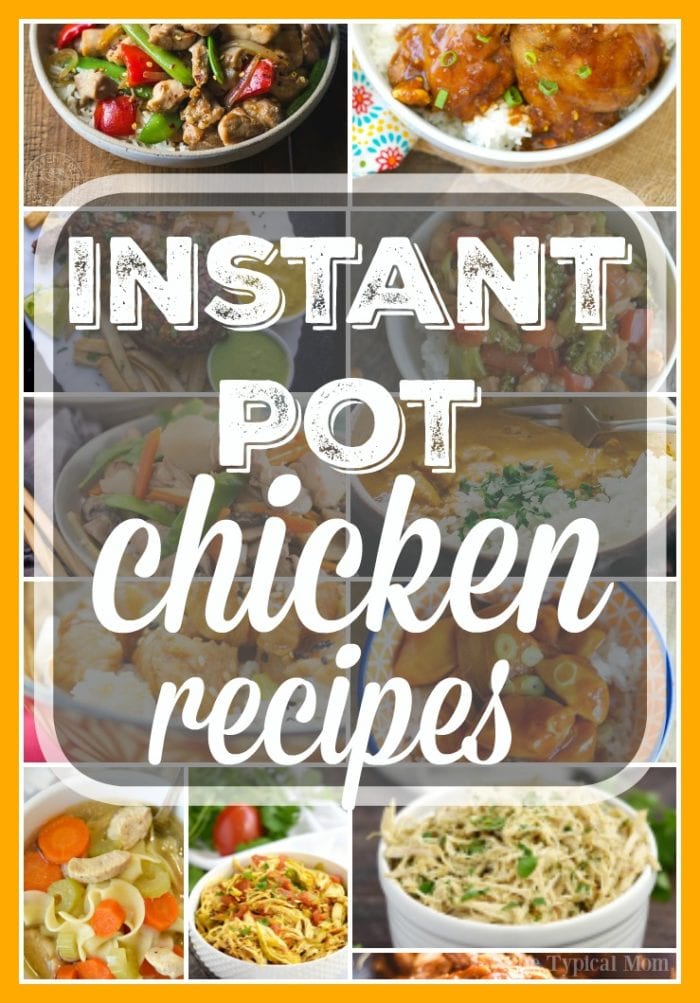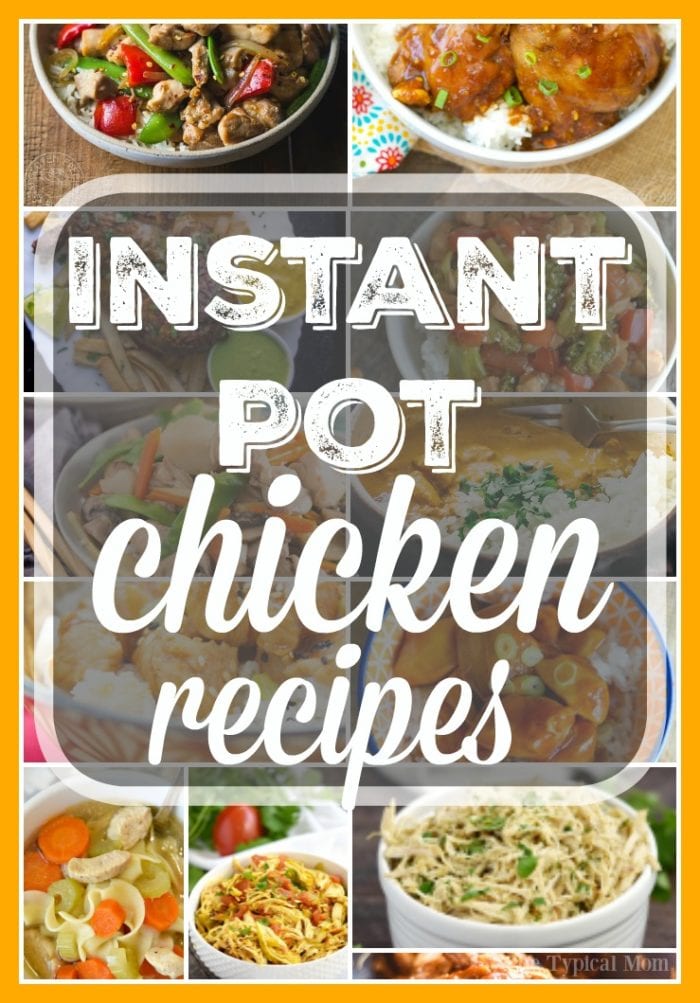 Instant Pot chicken recipes
Instant Pot chicken thighs bone in is an easy recipe with a creamy sauce on top
2 ingredient Instant Pot salsa chicken is super cheap and served over rice with some veggies is a fave.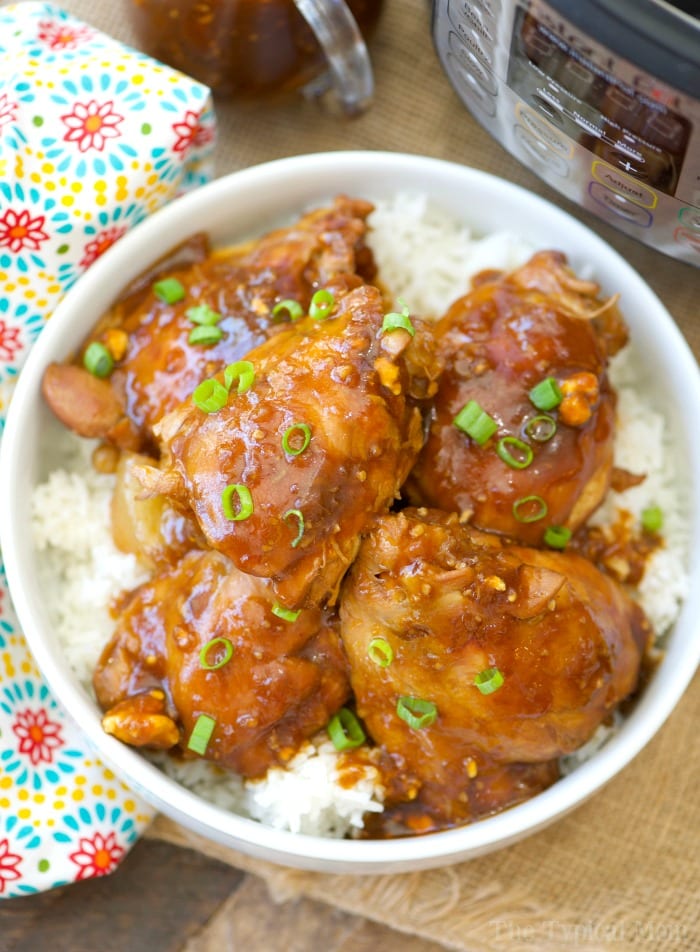 This is how to cook a whole chicken in the Instant Pot. Pair it with some cornbread and air fryer vegetables for the perfect healthy meal.
Comfort food is here with this Instant Pot chicken and dumplings recipe
Sometimes it's fun to put a bit of fruit into your dinner like this Instant Pot Hawaiian chicken!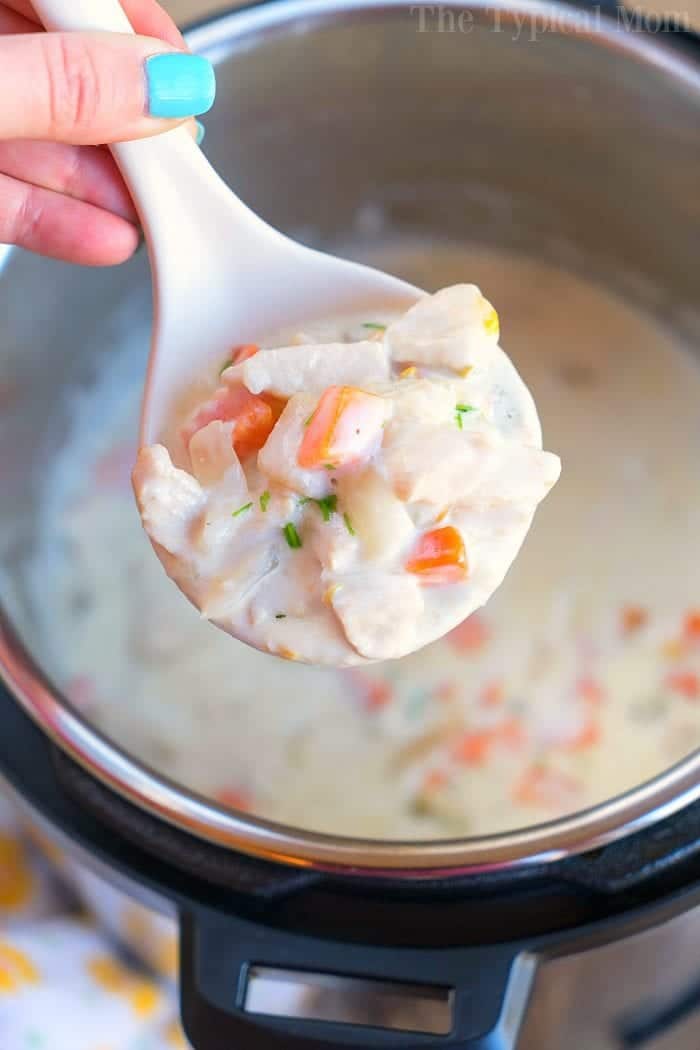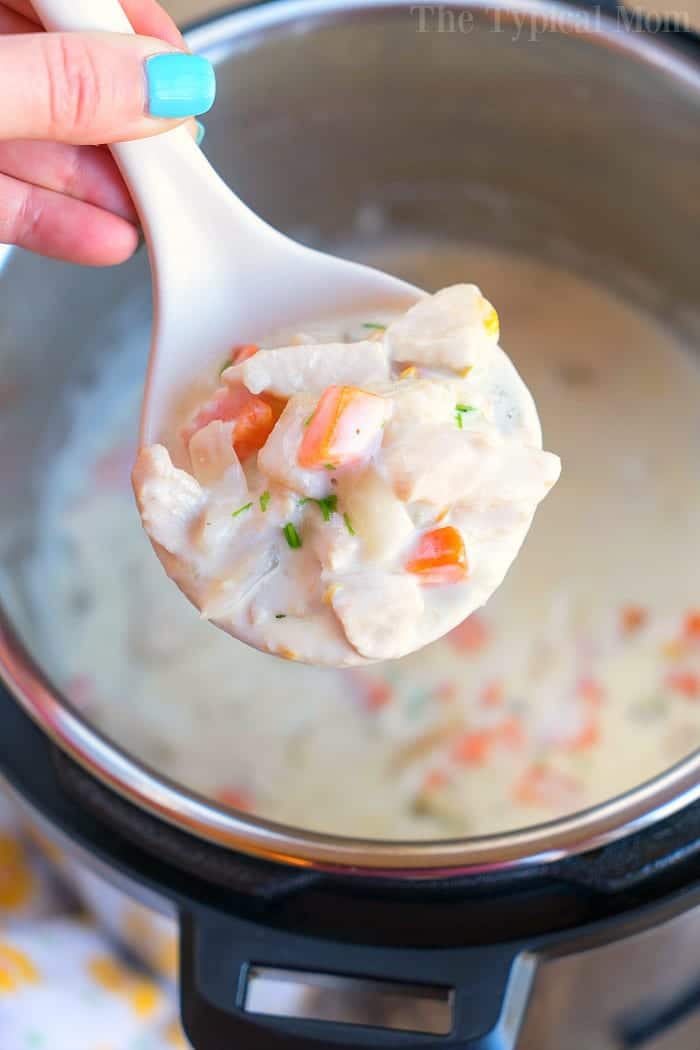 Chicken Instant Pot dinner recipes
Next try our healthier version of an Instant Pot orange chicken recipe. You only need a few ingredients and it's a healthy version from Panda Express.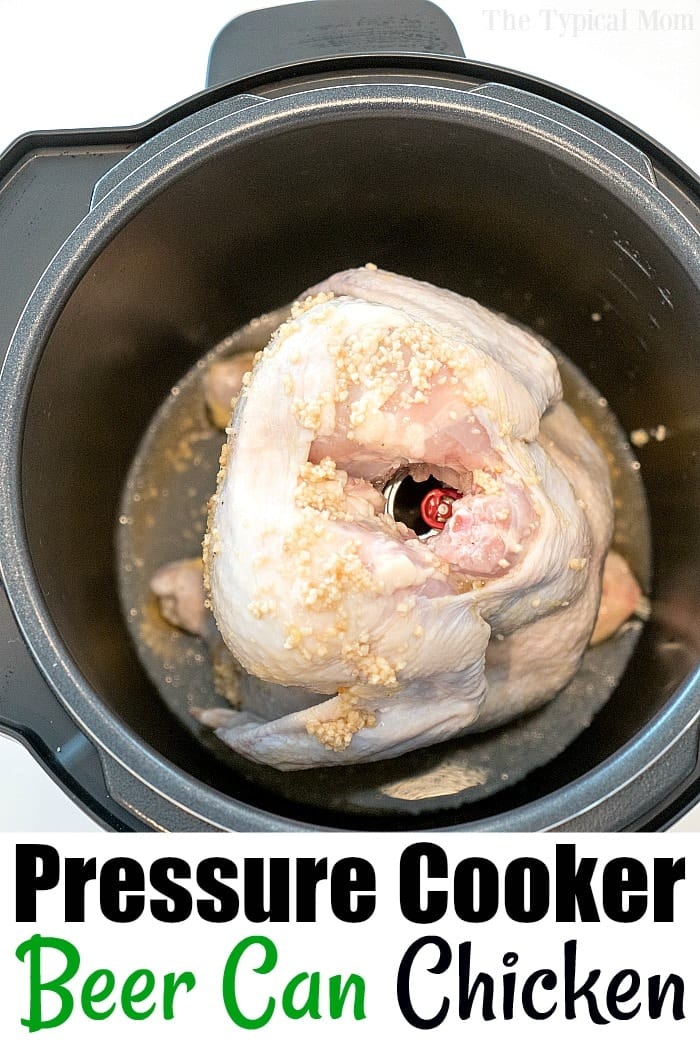 We love a great twist on the traditional like this Bruschetta chicken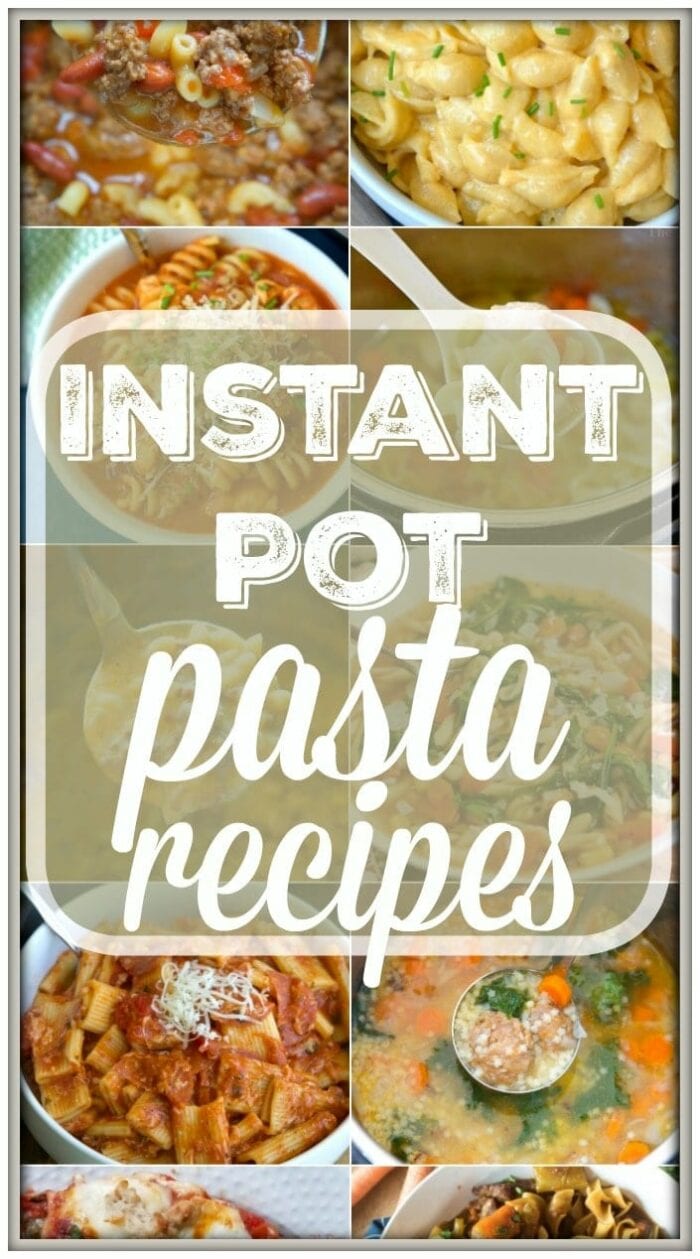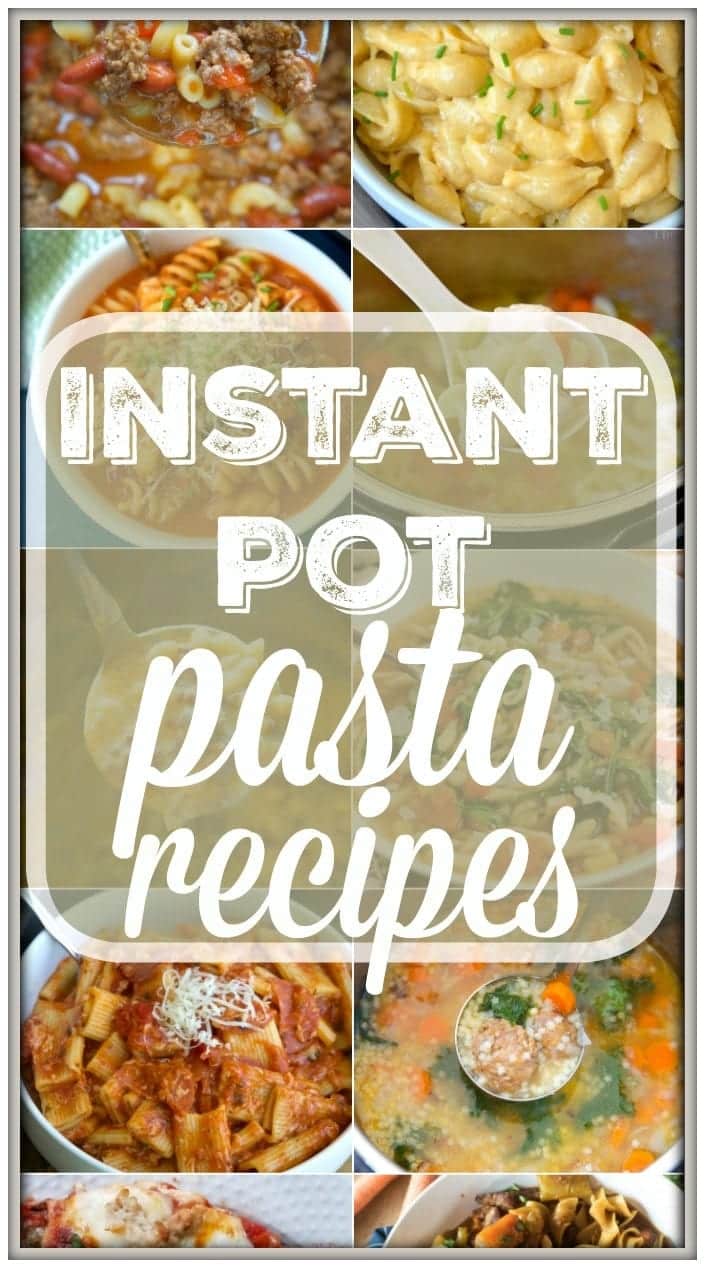 Pressure cooker pasta recipes
Pressure cooker tuna noodle casserole is an all time favorite for our family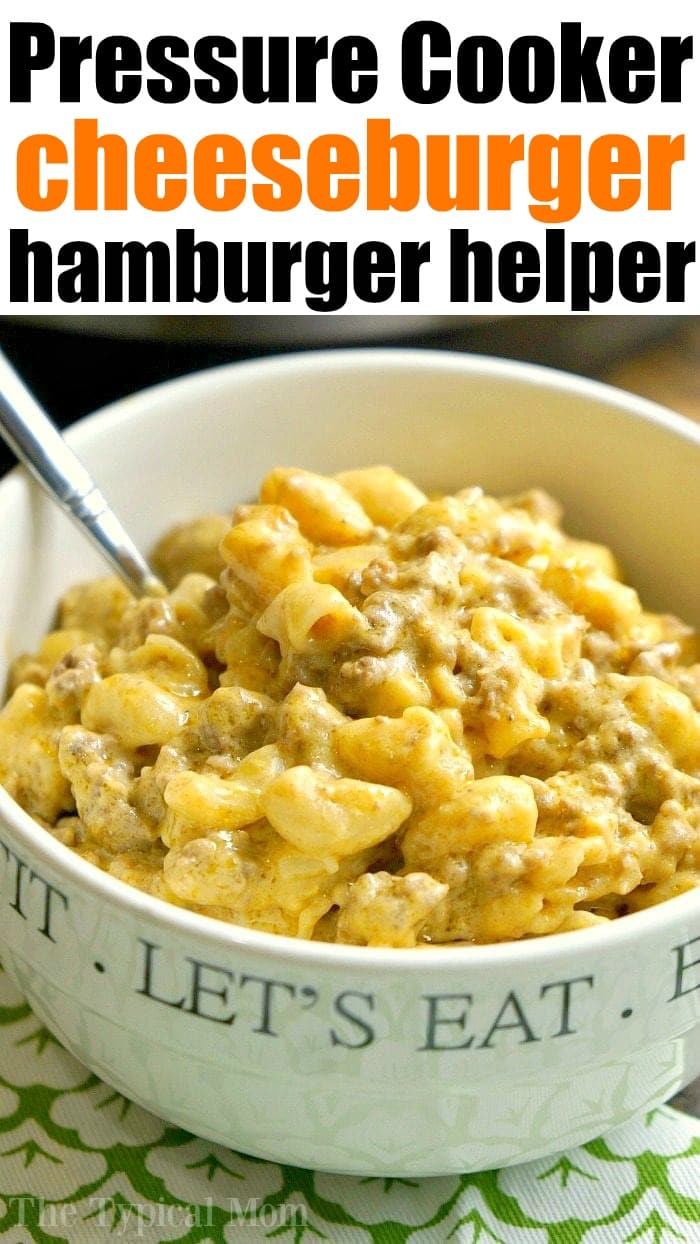 Easy Instant Pot minestrone soup is packed with natural flavors and just delicious….and super healthy too!
Serve it plain or with chicken/shrimp = Instant Pot fettuccine alfredo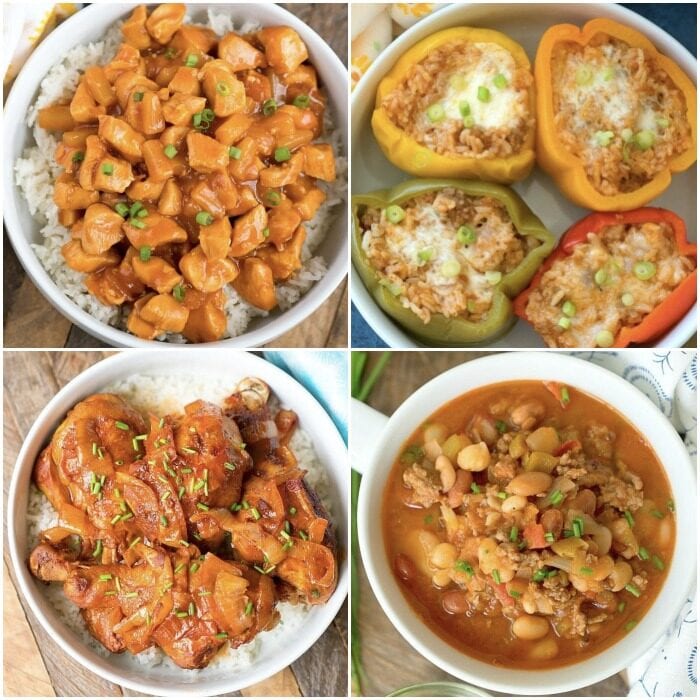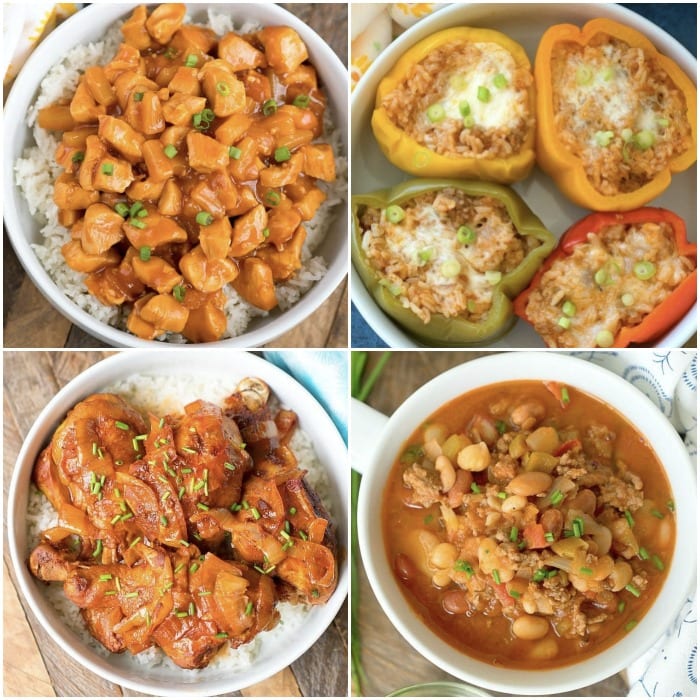 Beef Instant Pot dinners
Pressure cooker beef pot pie soup is a twist on an old favorite.
An old classic made in no time at all with this Instant Pot beef stew
Instant Pot Dinner Recipes
Easy Instant Pot dinner recipes for a family that kids love are here. Cook beef, pork, chicken, frozen meat or chili mac with ground beef like we did here.
Instructions
Set pot to saute and add olive oil with diced onions and ground beef. Cook until outsides are no longer pink. Turn pot off and scrape bottom of pot to remove stuck on meat.

Pour in everything EXCEPT noodles and then stir. Sprinkle small noodles in and gently submerge into the liquid but do not stir.

Close and seal lid and steam valve. High pressure cook for 4 minutes with a quick release. Stir and serve with cheese on top.
Nutrition Facts
Instant Pot Dinner Recipes
Amount Per Serving (2 oz)
Calories 426
Calories from Fat 234
% Daily Value*
Fat 26g40%
Cholesterol 54mg18%
Sodium 818mg36%
Potassium 780mg22%
Carbohydrates 29g10%
Protein 20g40%
Vitamin A 386IU8%
Vitamin C 11mg13%
Calcium 61mg6%
Iron 4mg22%
* Percent Daily Values are based on a 2000 calorie diet.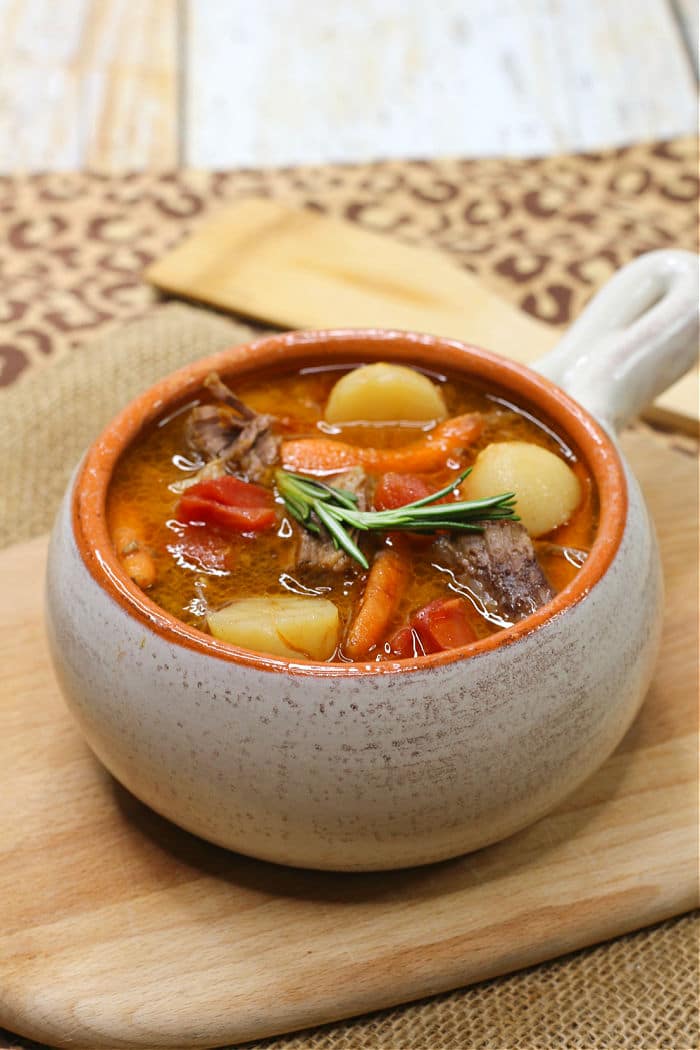 A heart meal = Make this duo of roast & potatoes some night.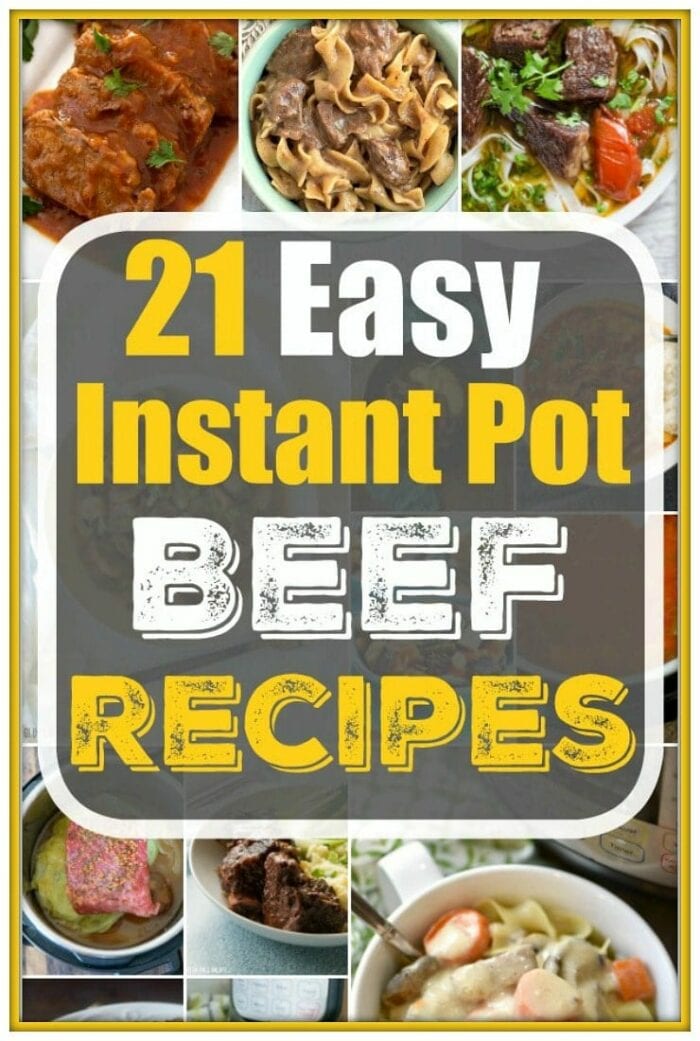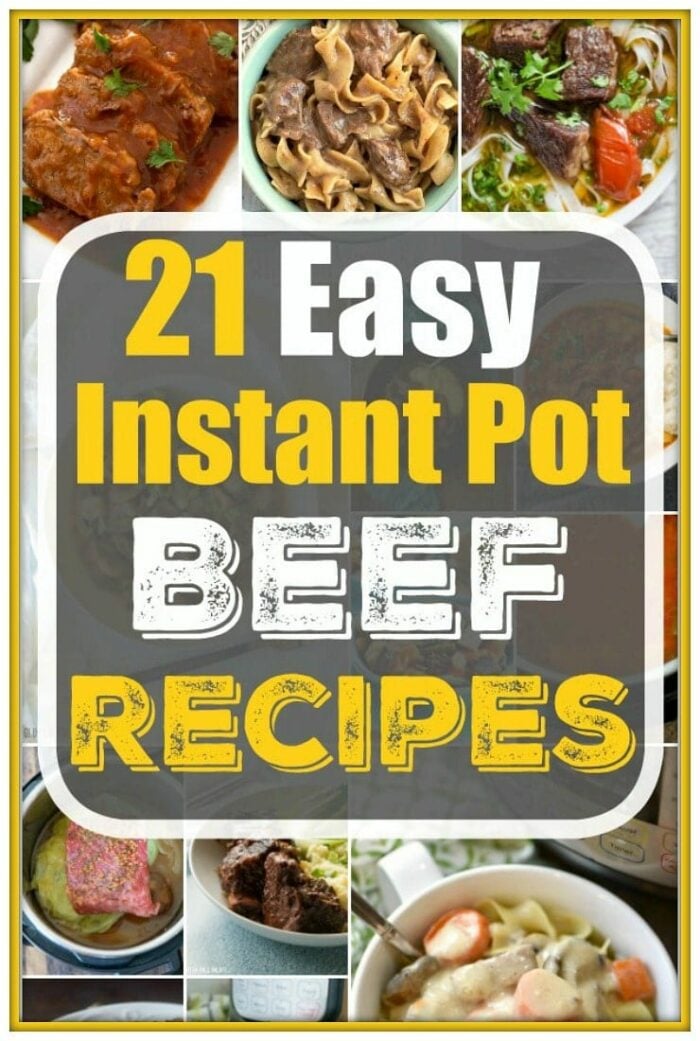 Instant Pot Soups
Have leftovers during the holidays…make Instant Pot turkey soup
We love this potato corn chowder soup made in our pressure cooker with fresh corn. It ended up in our top 10 best Instant Pot recipes of 2018 list.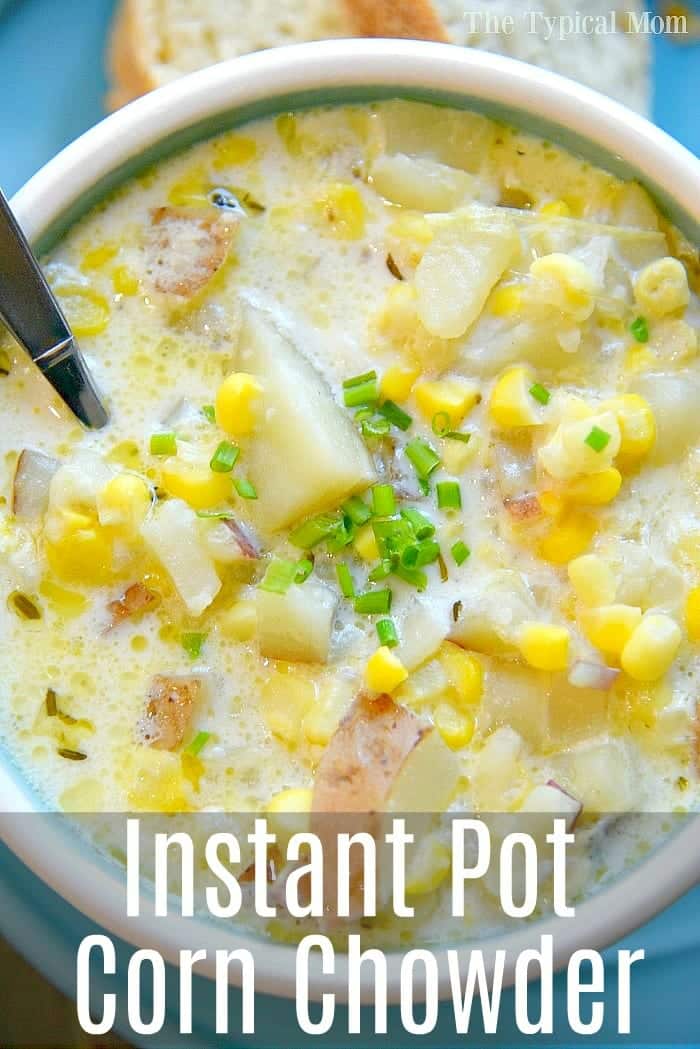 Instant Pot tomato basil soup needs only a few ingredients like tomato sauce and you can add tortellini too
I bet we can get you to like kale in this Pressure cooker sausage soup, it is amazing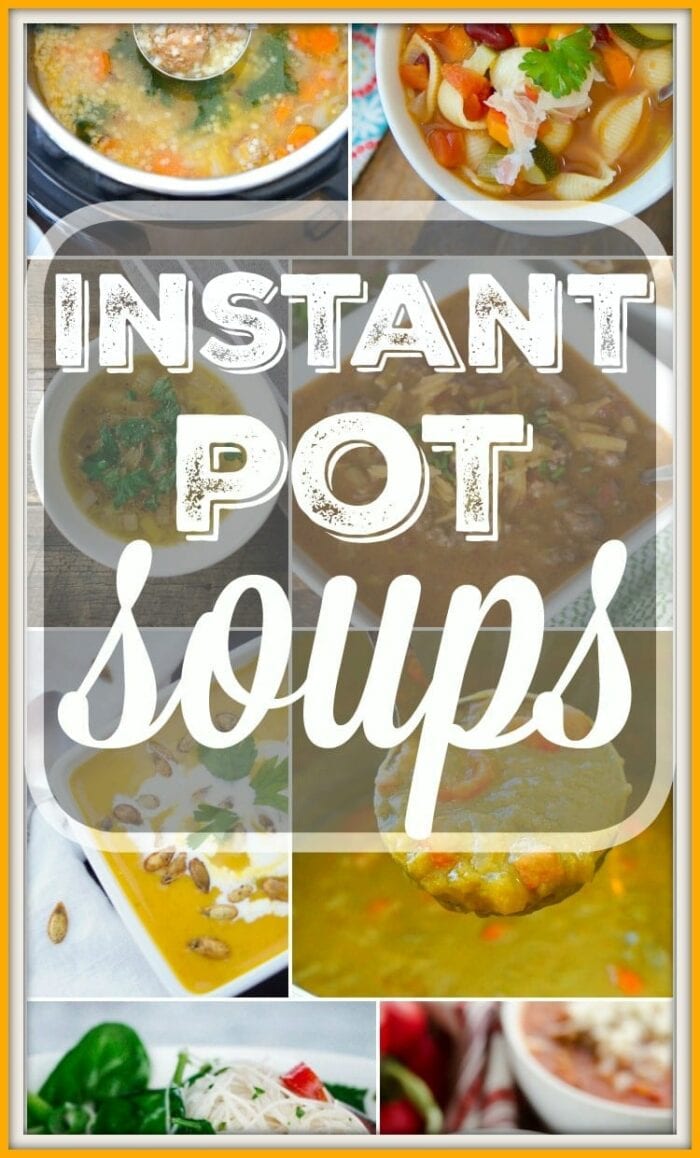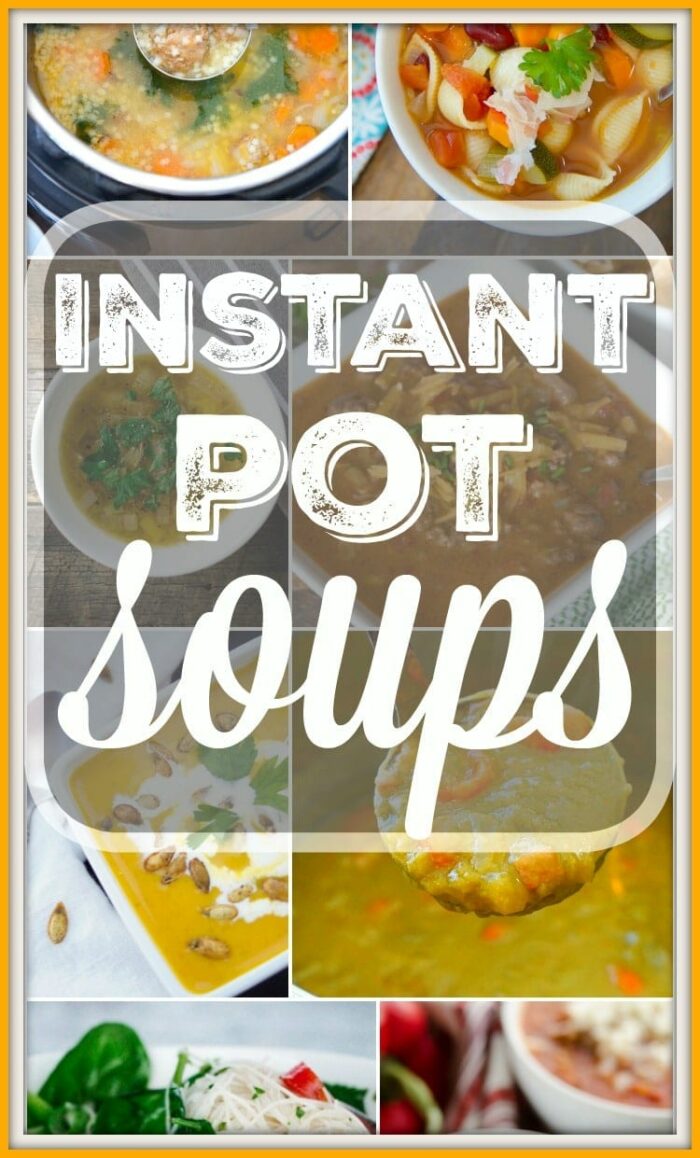 Instant Pot pork recipes
We always use pork when making Instant Pot ribs because they come out so tender.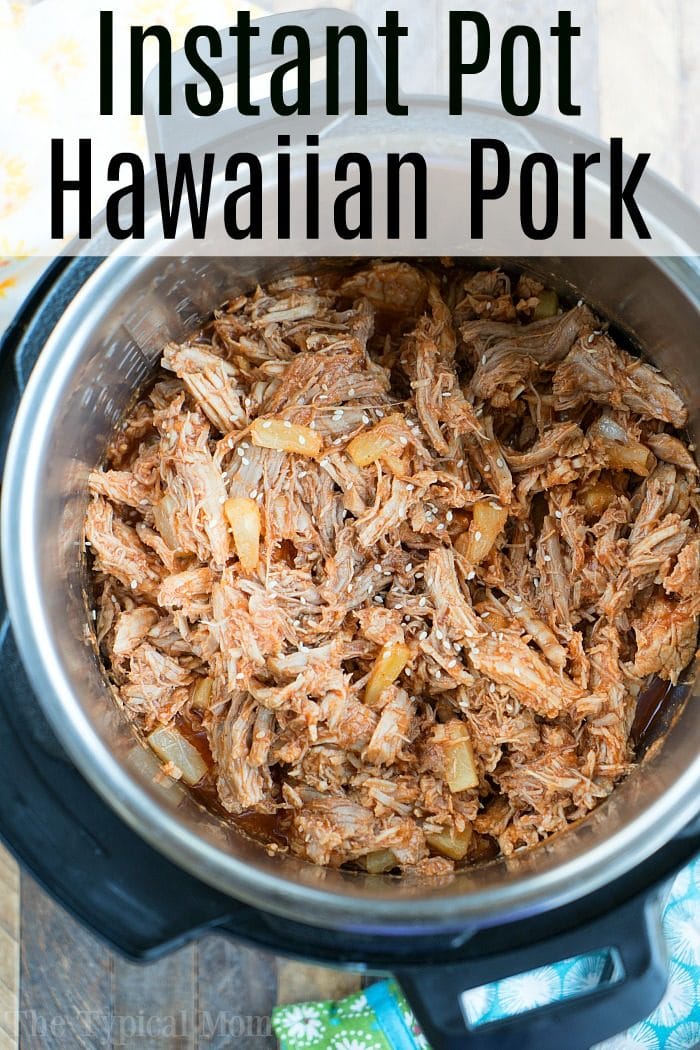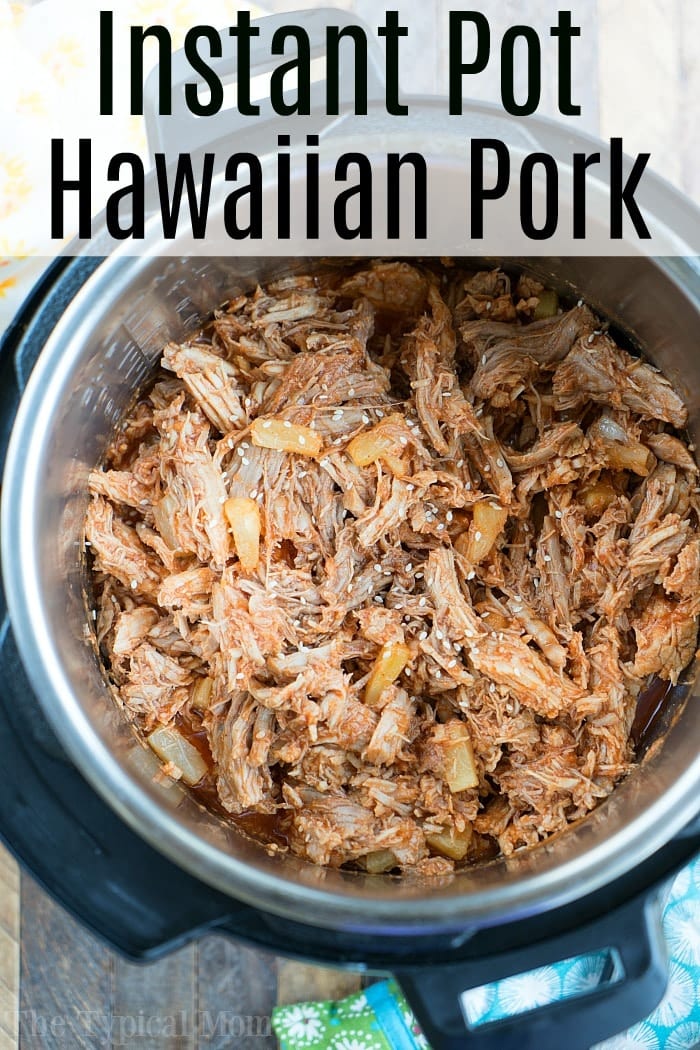 Instant Pot Fish Recipes
We have instructions on how to make Instant Pot salmon + a roundup of easy pressure cooker fish recipes here to choose from plus:
Then add some fish to a soup with this Instant Pot fish curry dinner.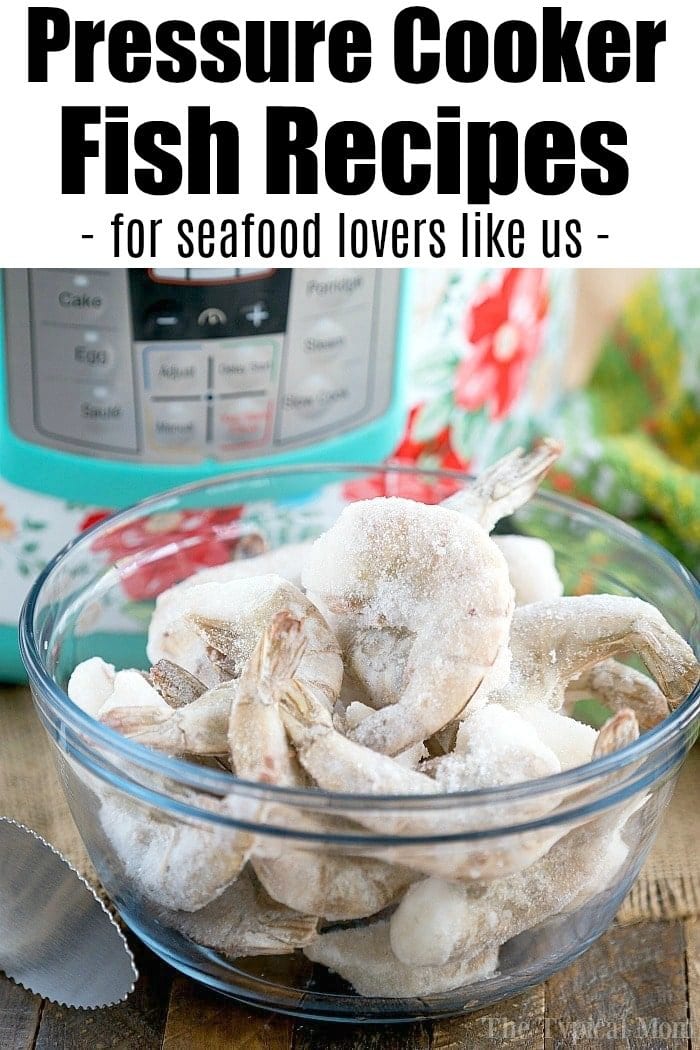 Instant Pot Breakfast Recipes
Pressure cooker breakfast bundt cake is packed with egg, bacon, cheese and more.
Make an oatmeal bar with dried fruits and make Instant Pot oatmeal for breakfast/dinner!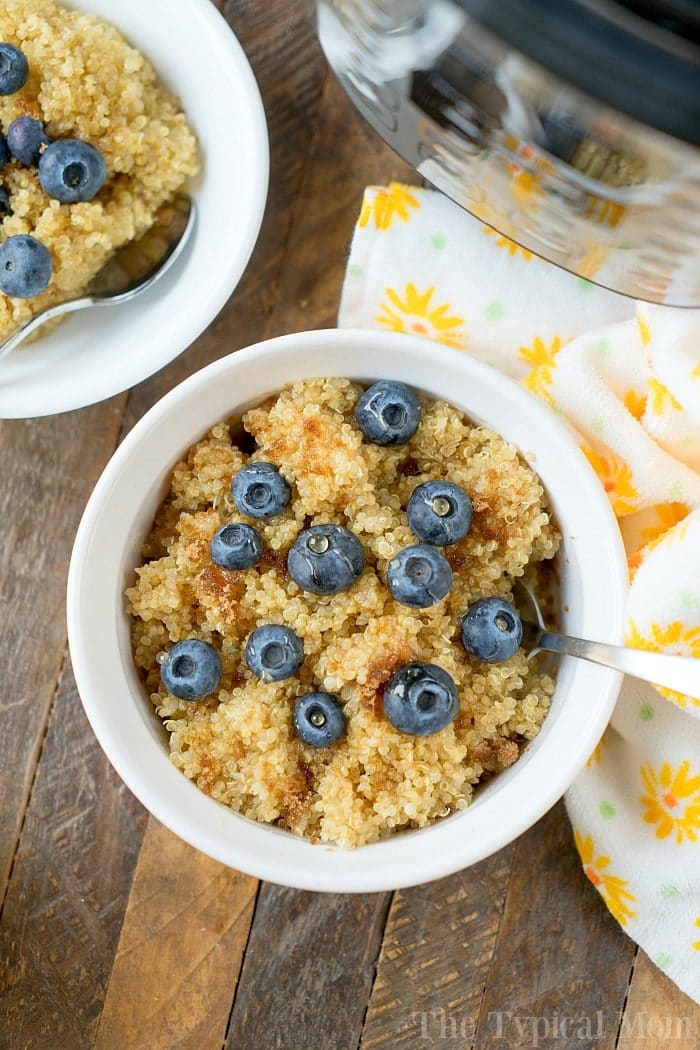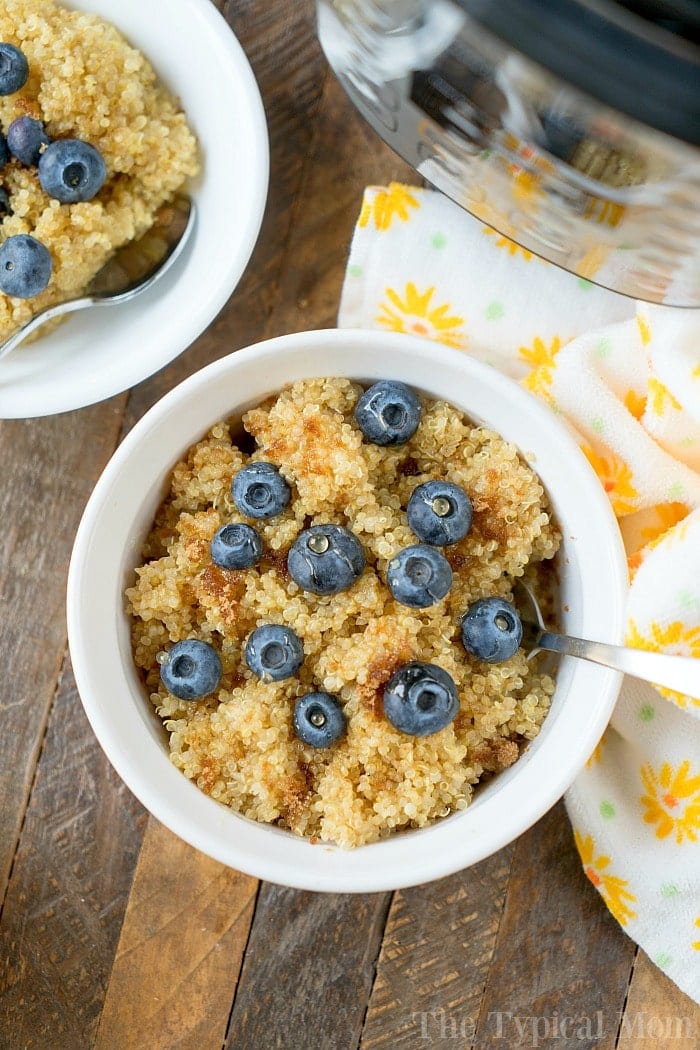 Want to see a few of my favorite things that I am totally obsessed with?? Take a peek and see how many you might already have…twinsies!
Looking for more easy family recipes and tips? LIKE The Typical Mom Facebook page?
Then sign up for my free newsletter, and follow me on Pinterest! 😉
***** If you LOVED this recipe give it 5 Stars below and let everyone know what you thought about it. 😉