100 Instant Pot dinner recipes your whole family will love, including the kids! Have chicken, beef or pork you need to use, we have pressure cooker weeknight dinner ideas for you!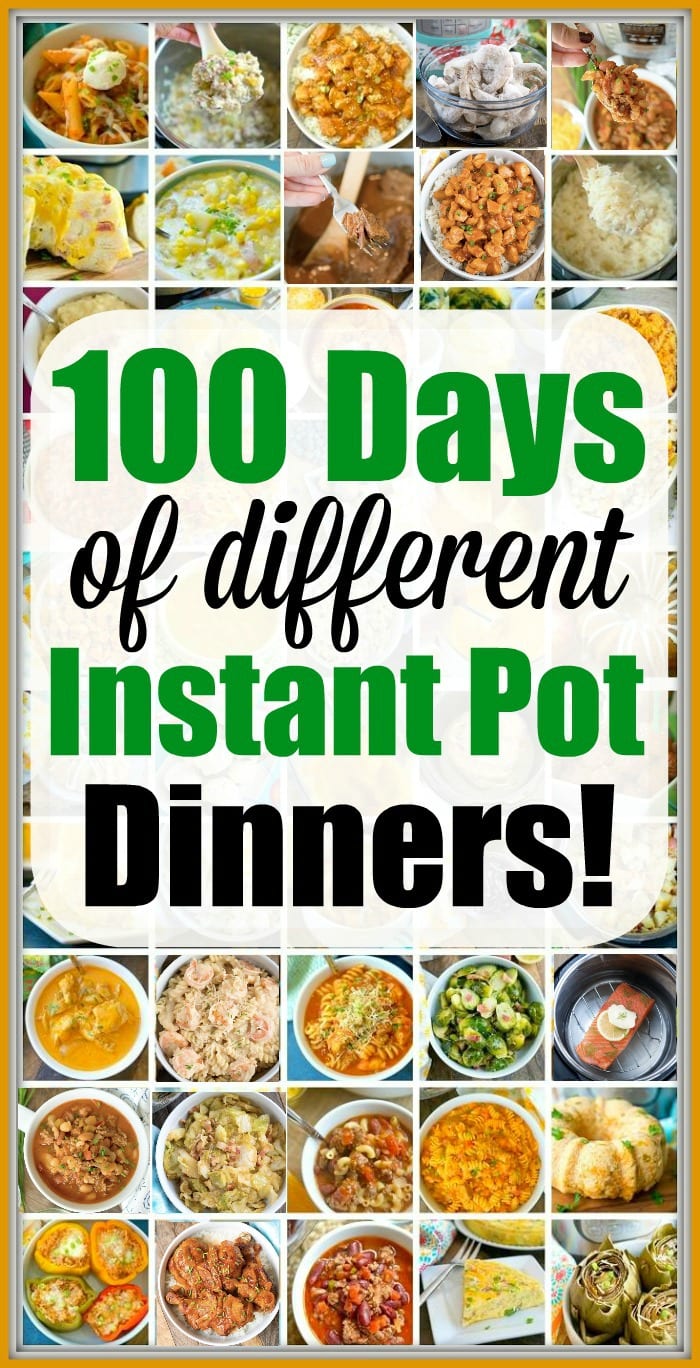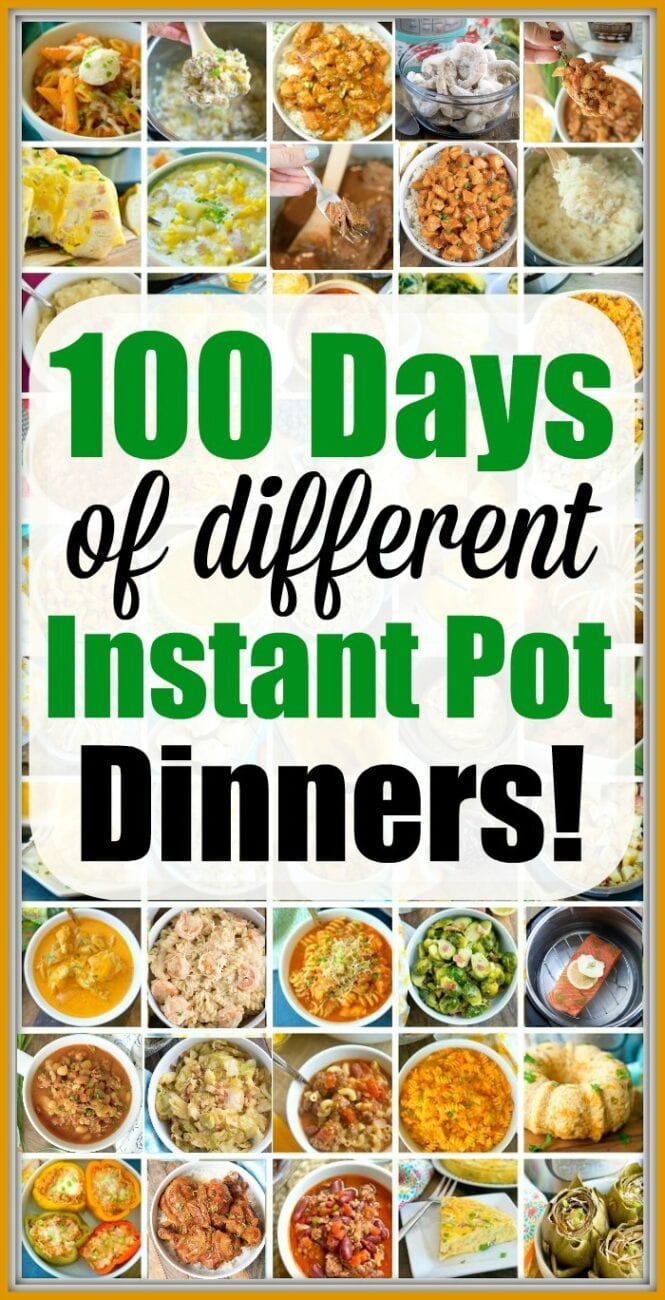 Do we have lots of easy Instant Pot dinner recipes for you today!! Yes. We. Do! I've been creating new Instant Pot recipes since this nifty pressure cooker came out over two years ago and now we're here to share them all. I'll share a few from blogger friends too so you'll have family meal ideas for over 3 months!
Let's start with a few basic tips: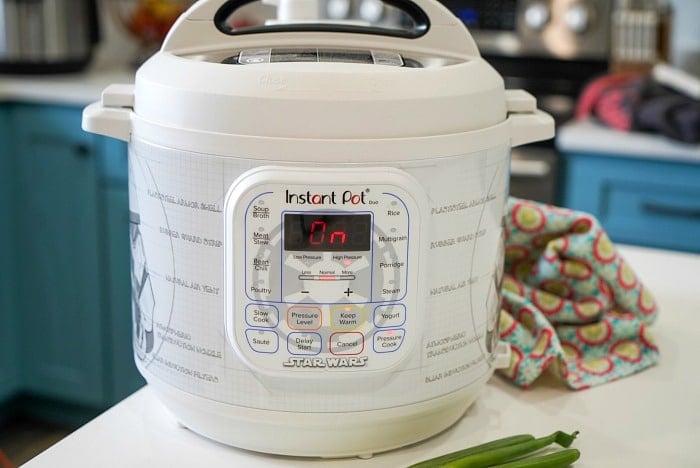 We will categorize the best Instant Pot dinner recipes by protein and/or main ingredient to help you out too. 😉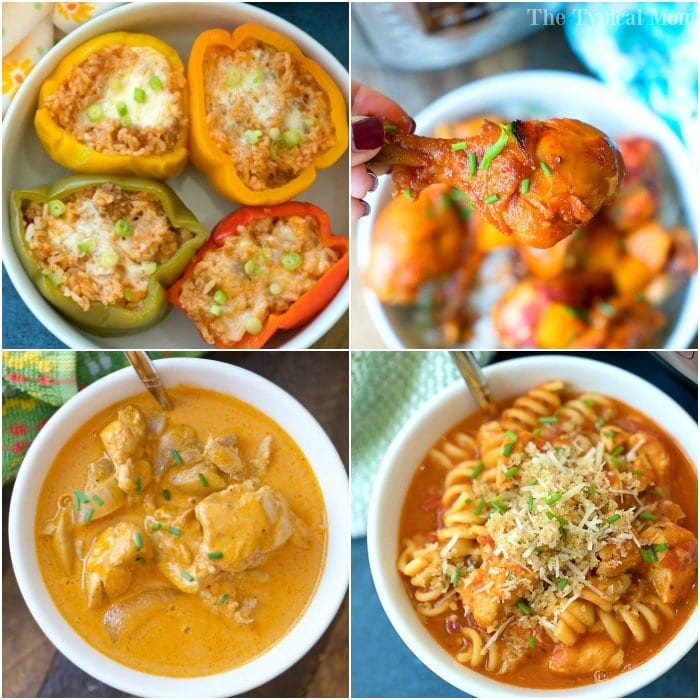 Wondering what should I make for dinner tonight? We have tons of choices!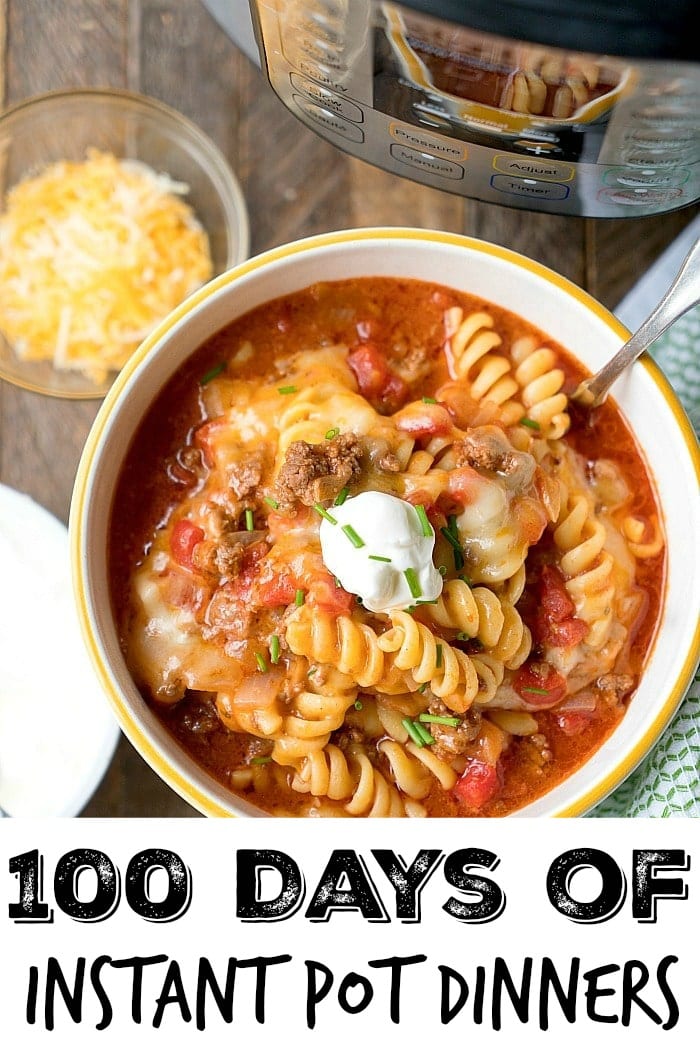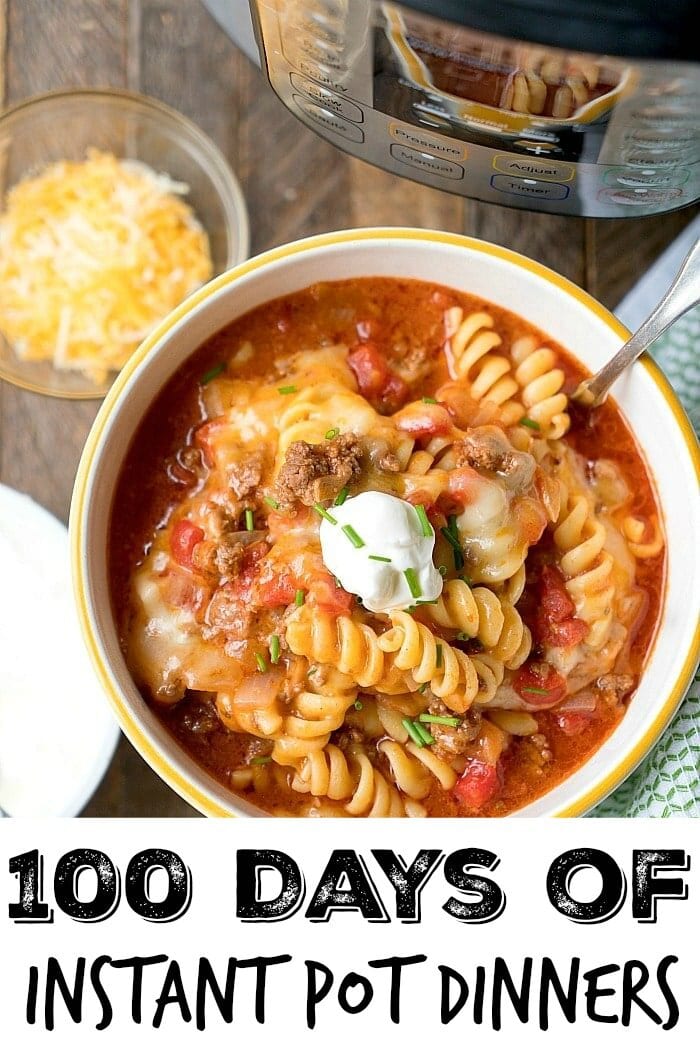 We have a lot of easy Instant Pot beginner recipes to start with here, and a post on how to use an Instant Pot to get you going as well.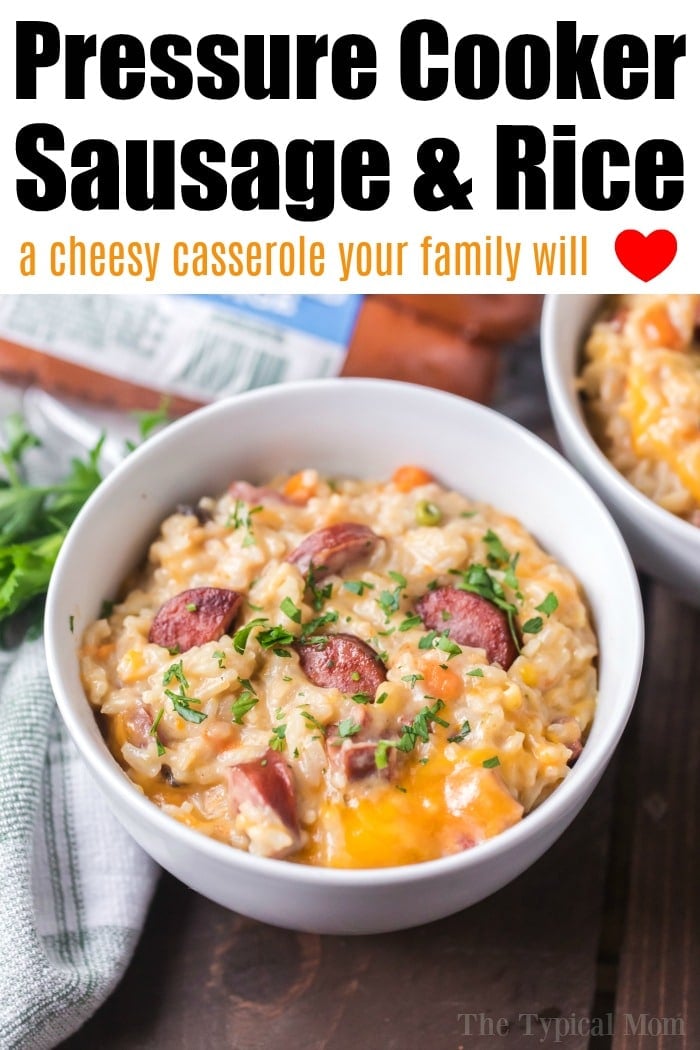 Now some of the best Instant Pot recipes are just very simple. Meaning, they have 5 ingredients or less and focus on one main protein.
My kids love the most basic meals I'd say, simple wins every time.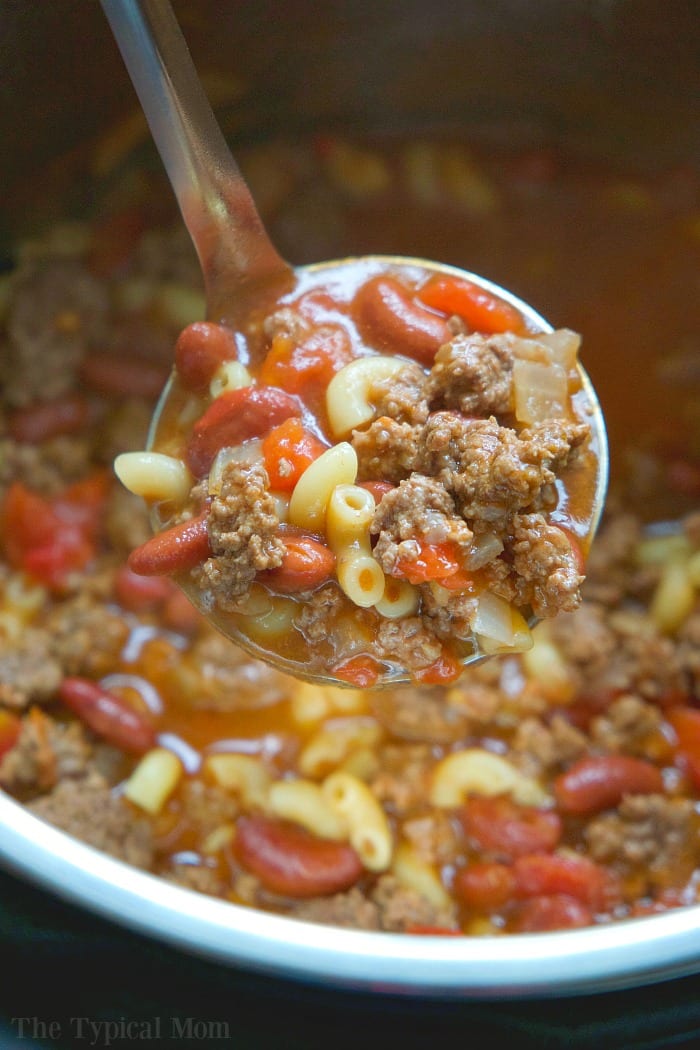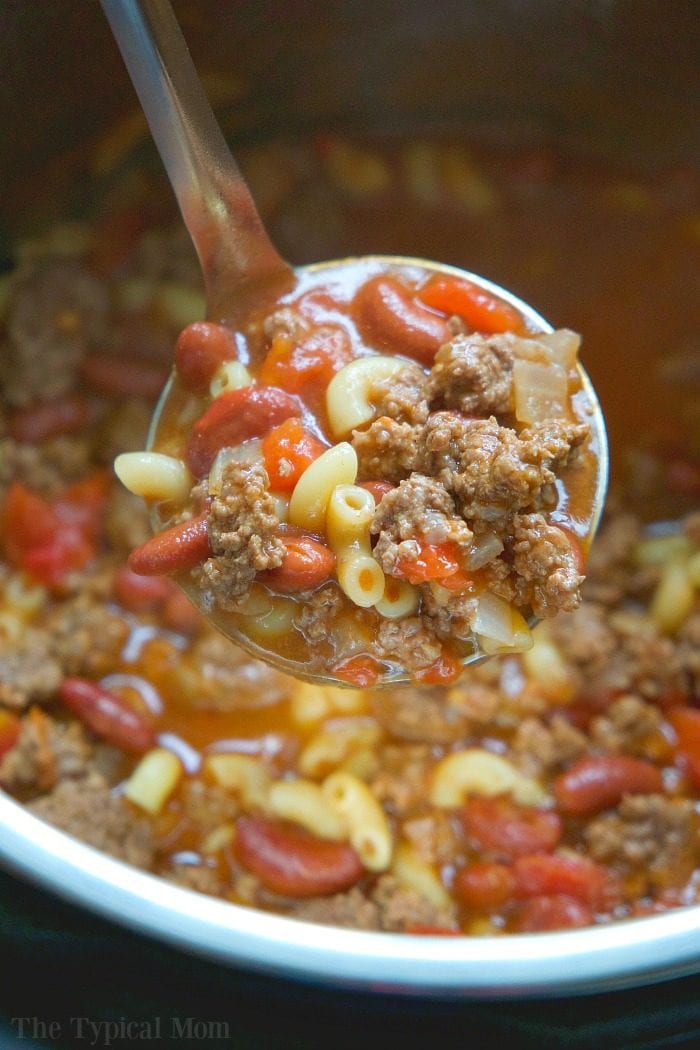 Let's continue on with a few more pressure cooker dinner recipes your kids will love!
This is probably one of our favorite meals. Creamy pasta with shredded chicken and lots of cheese it is a complete meal even your kids will go crazy over.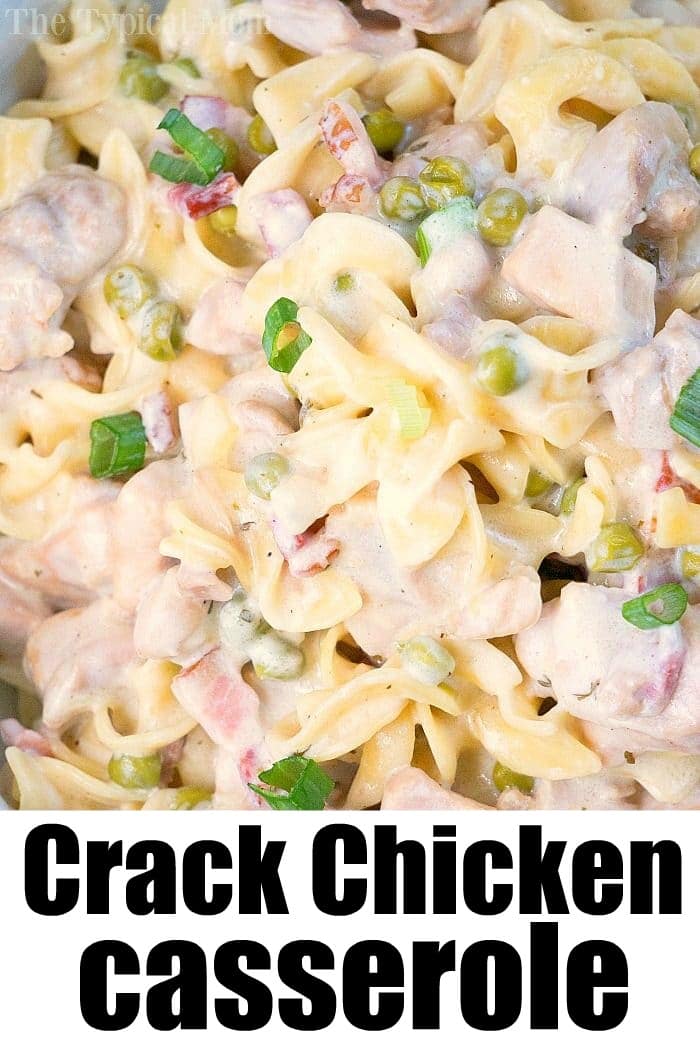 Need more kid friendly recipes, we have so many more because I have 3 of those buggers at home myself.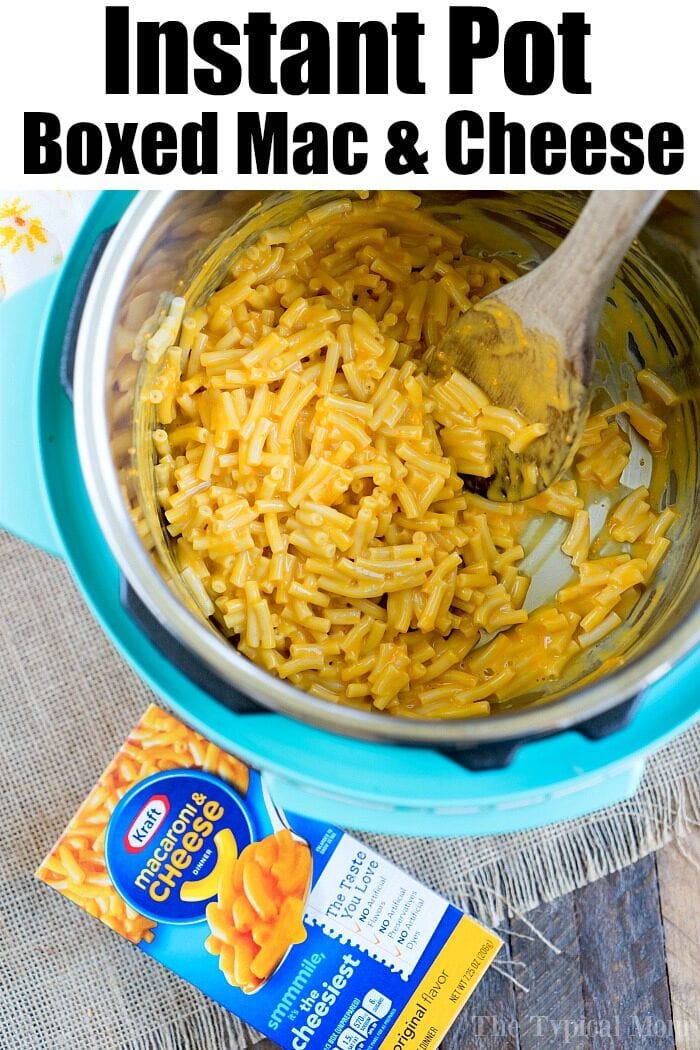 These are our throw together dinners we make on a weekly basis!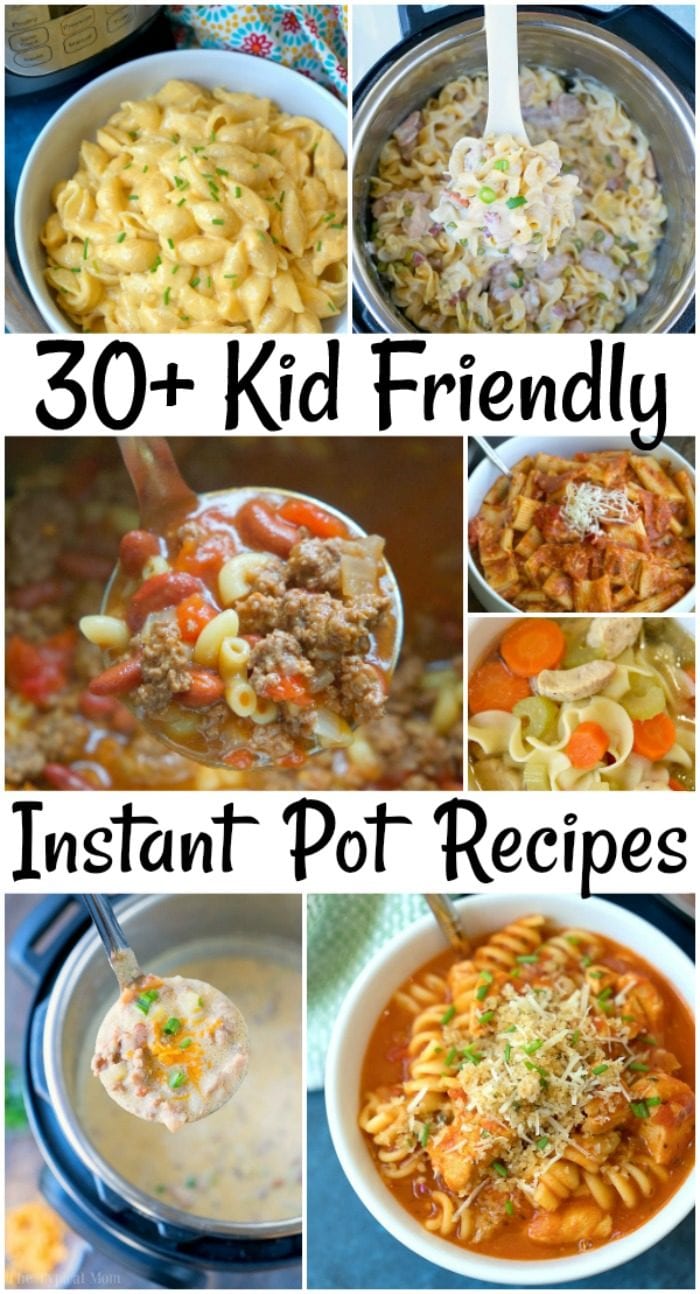 Here is a list of more Instant Pot kids recipes!
Family friendly Instant Pot recipes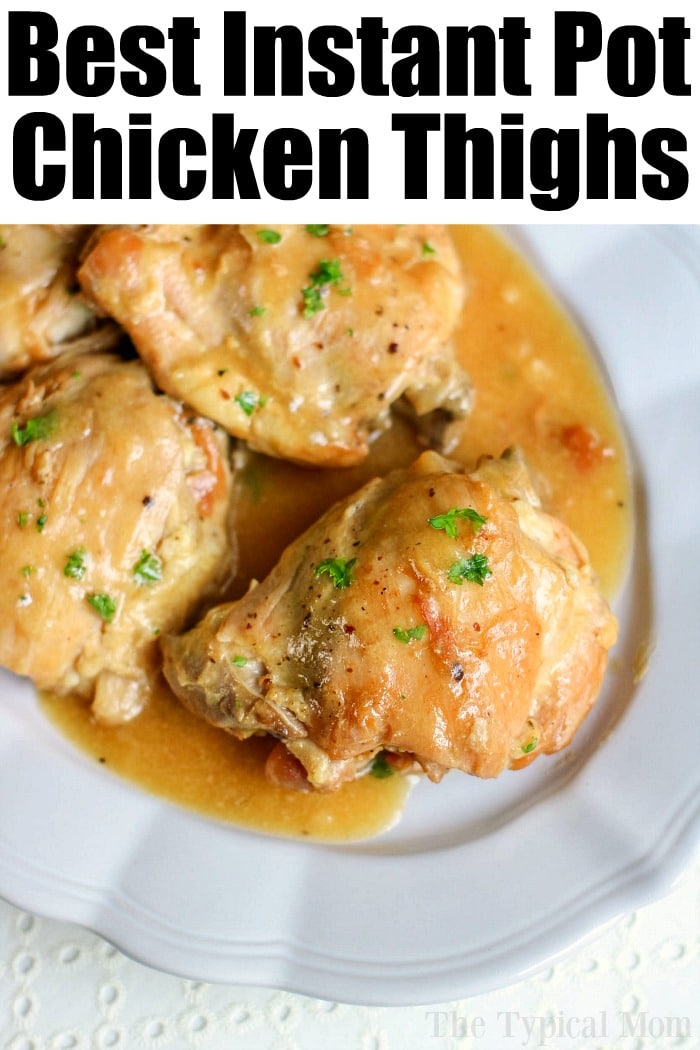 Here are a few fun extras your kids will love after dinner.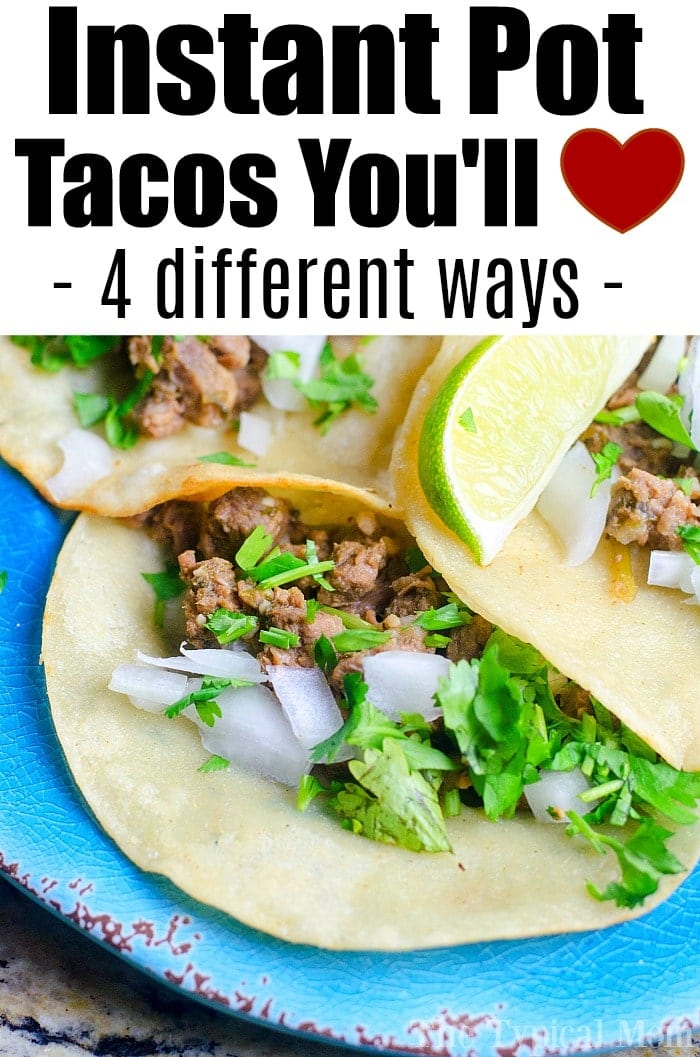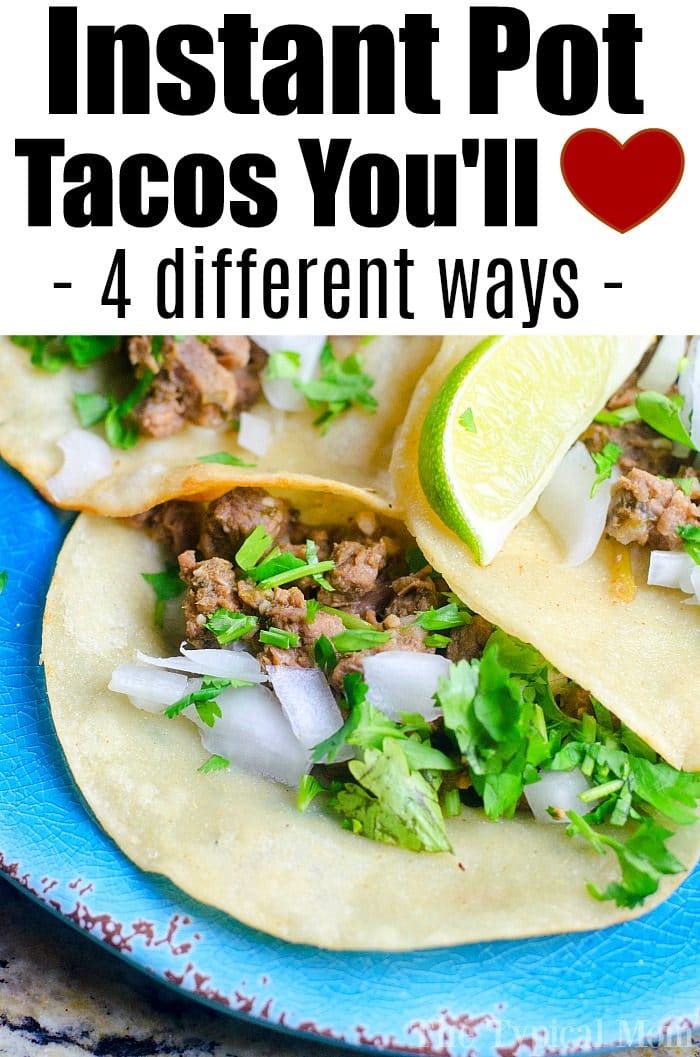 InstaPot dinner recipes
And if you want vegetable recipes we have those too, like our Instant Pot carrots!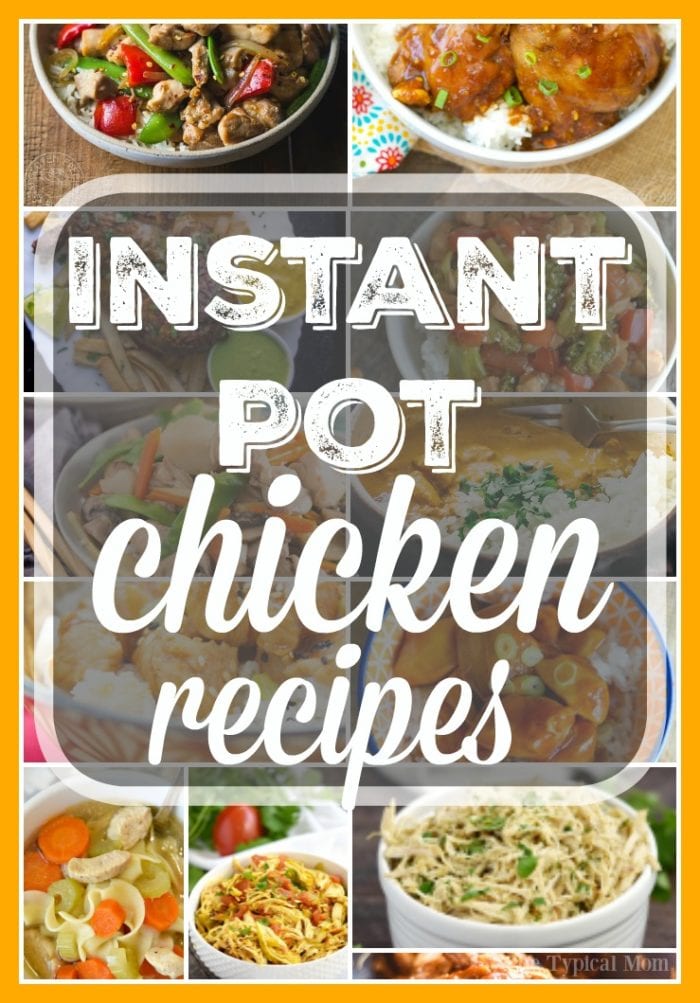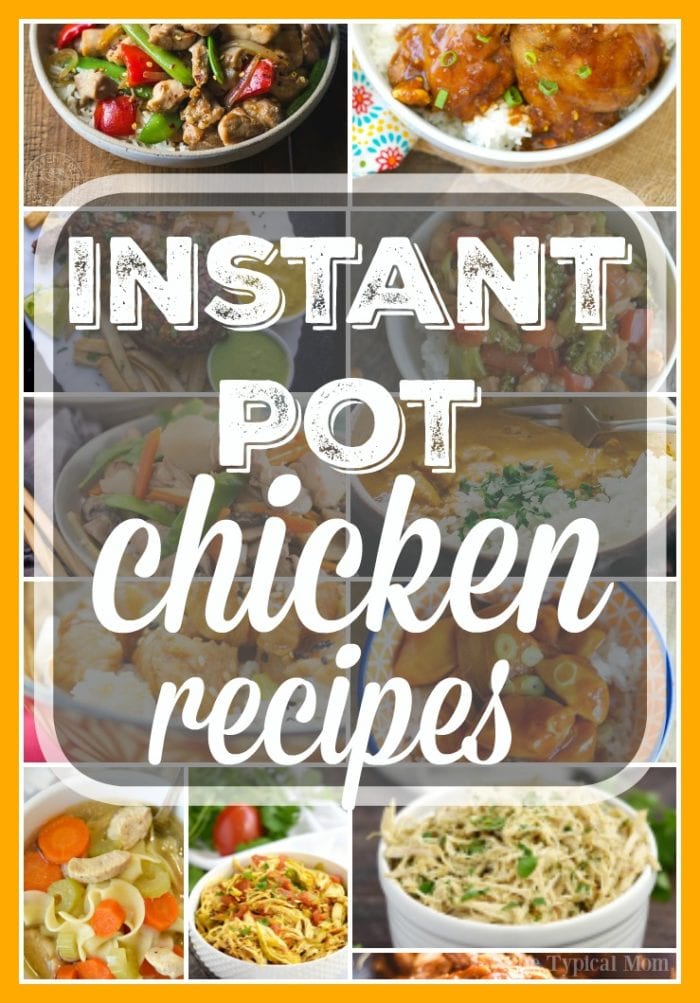 Instant Pot chicken recipes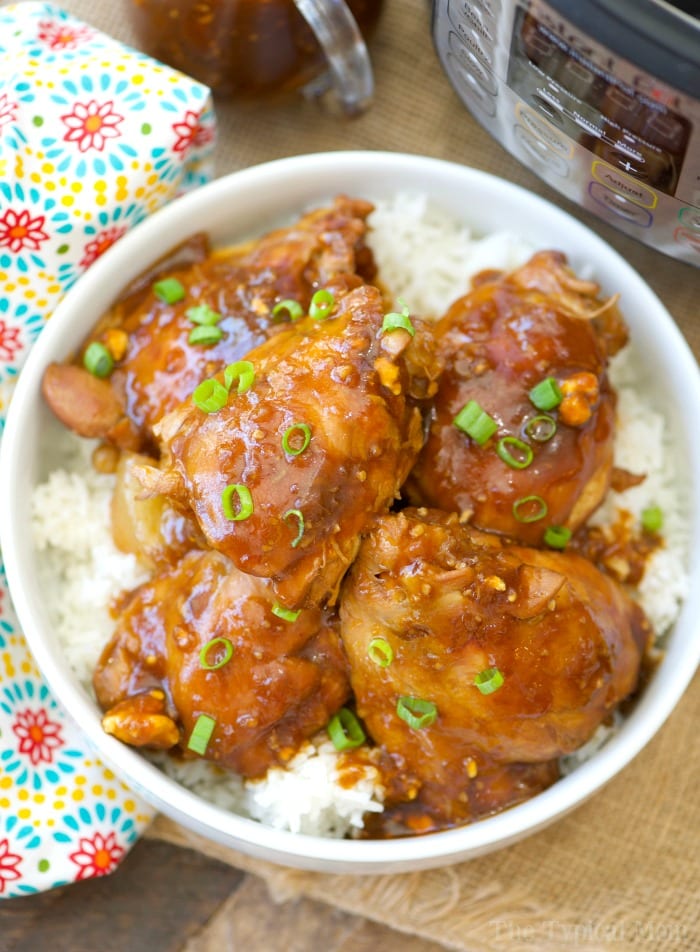 Sometimes it's fun to put a bit of fruit into your dinner like this Instant Pot Hawaiian chicken!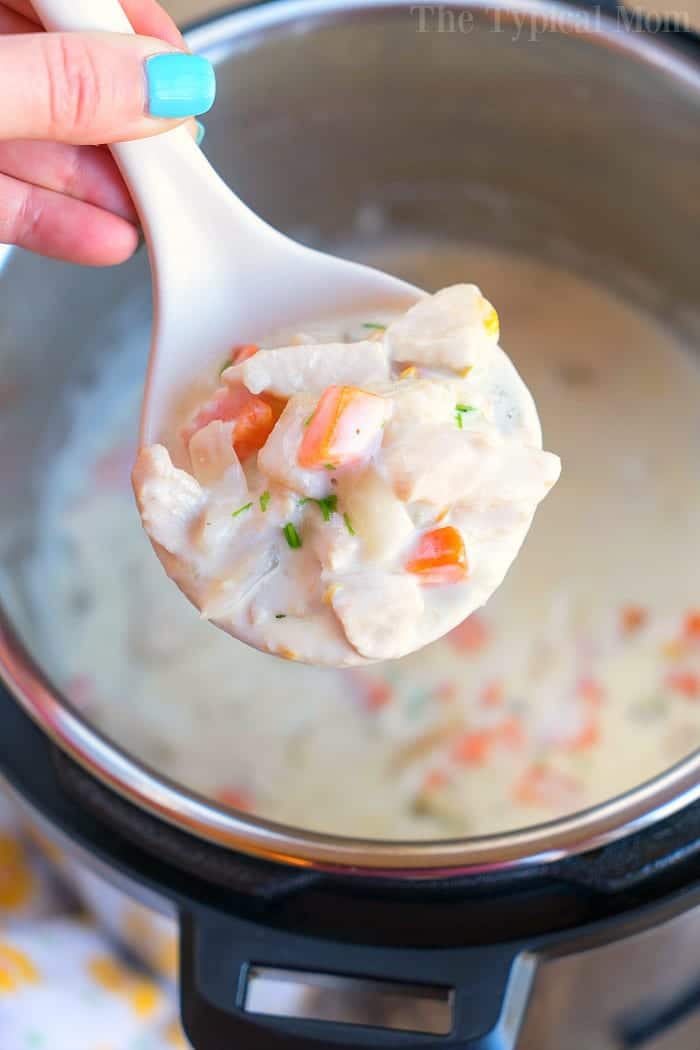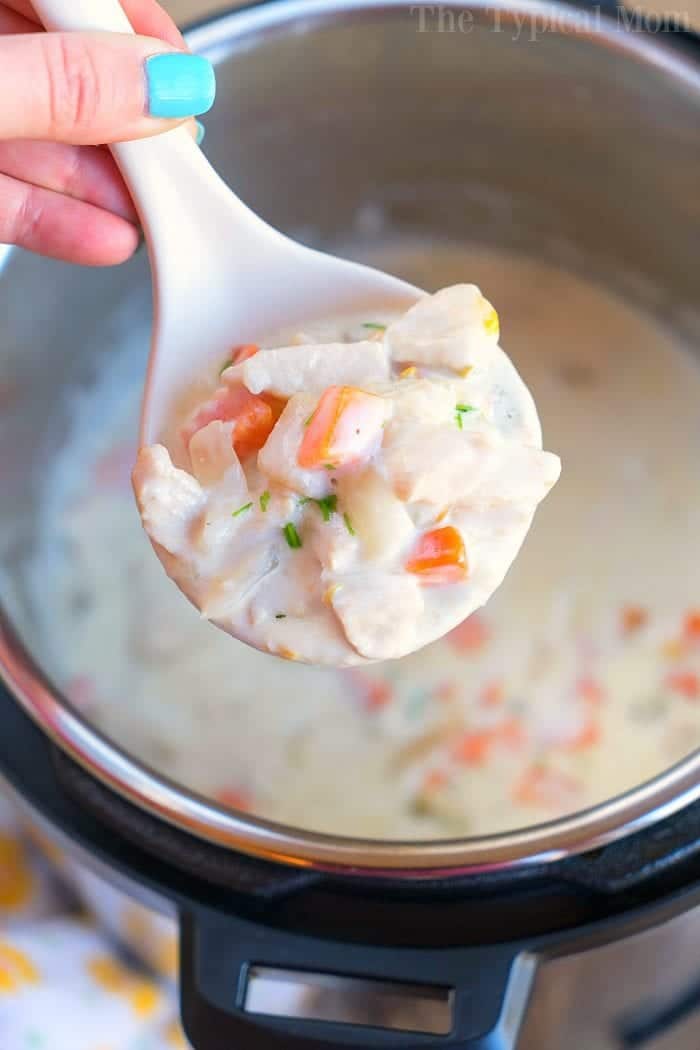 Chicken Instant Pot dinner recipes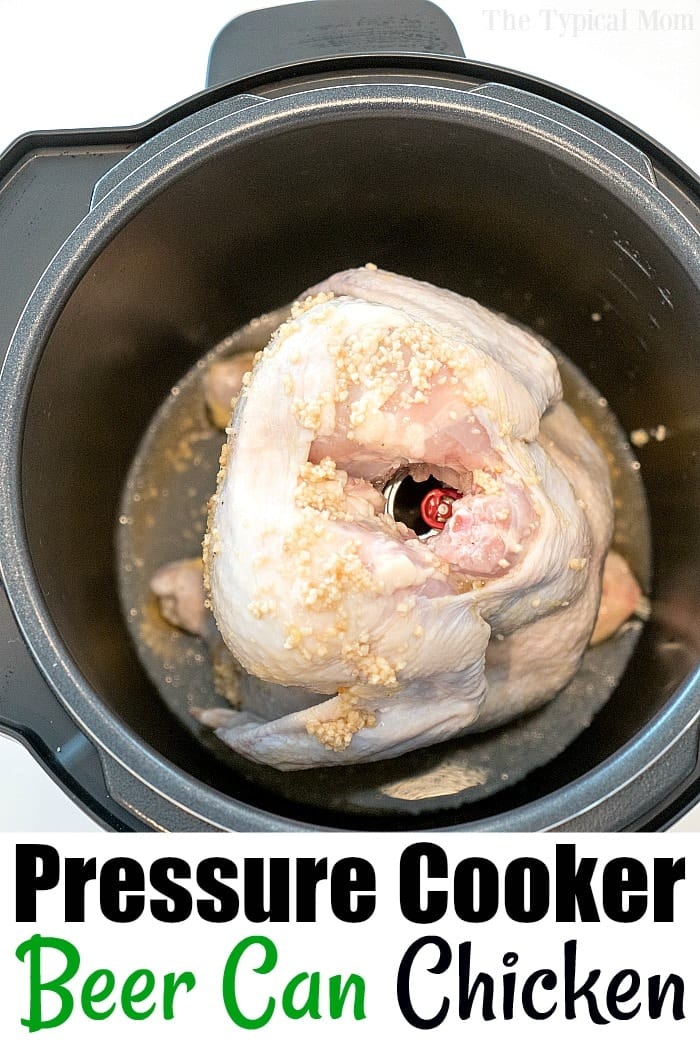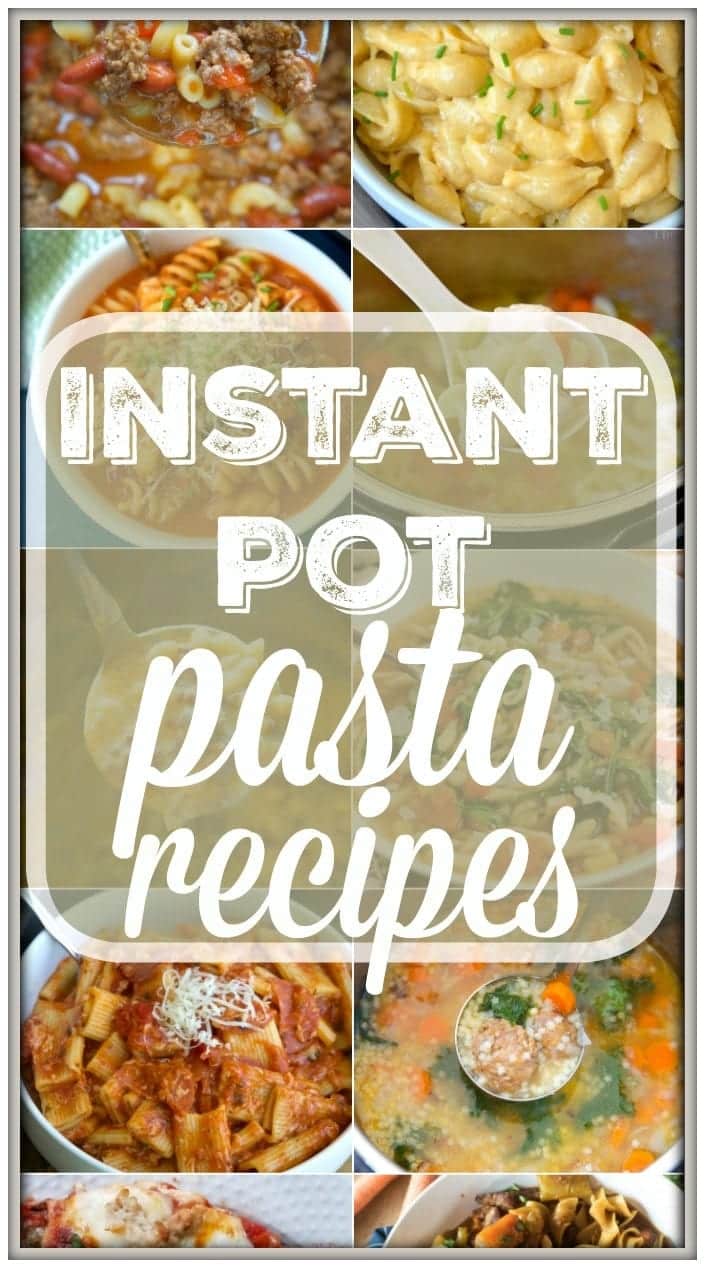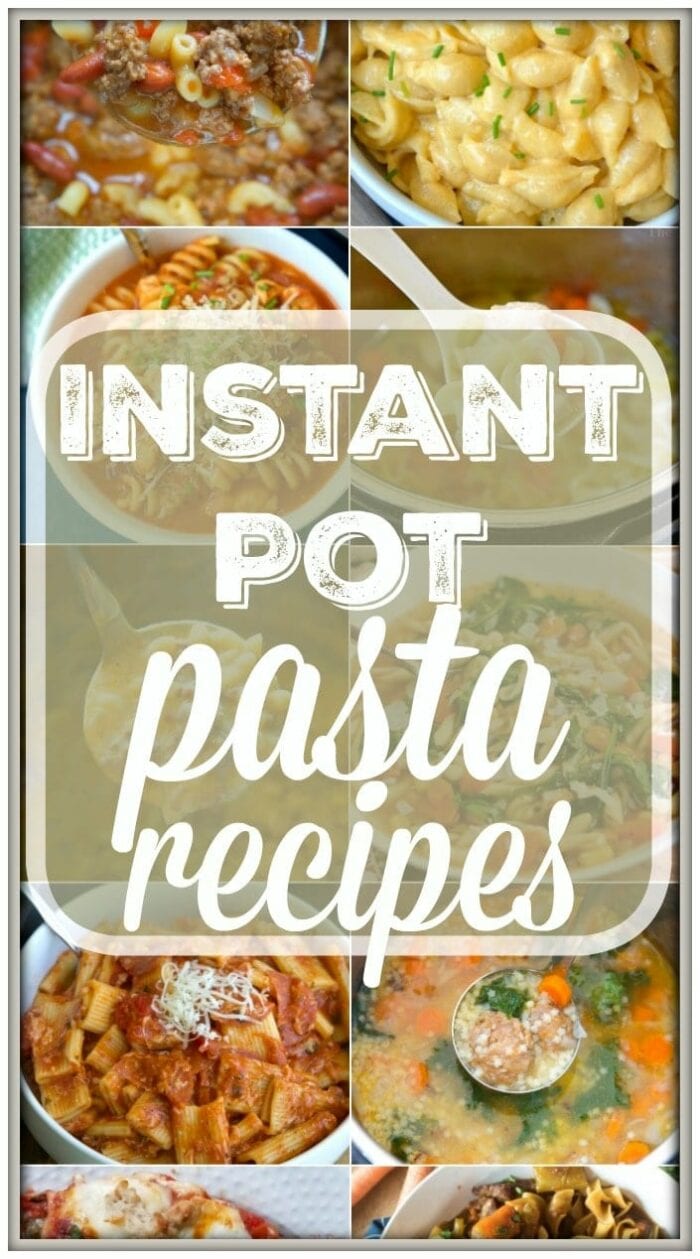 Pressure cooker pasta recipes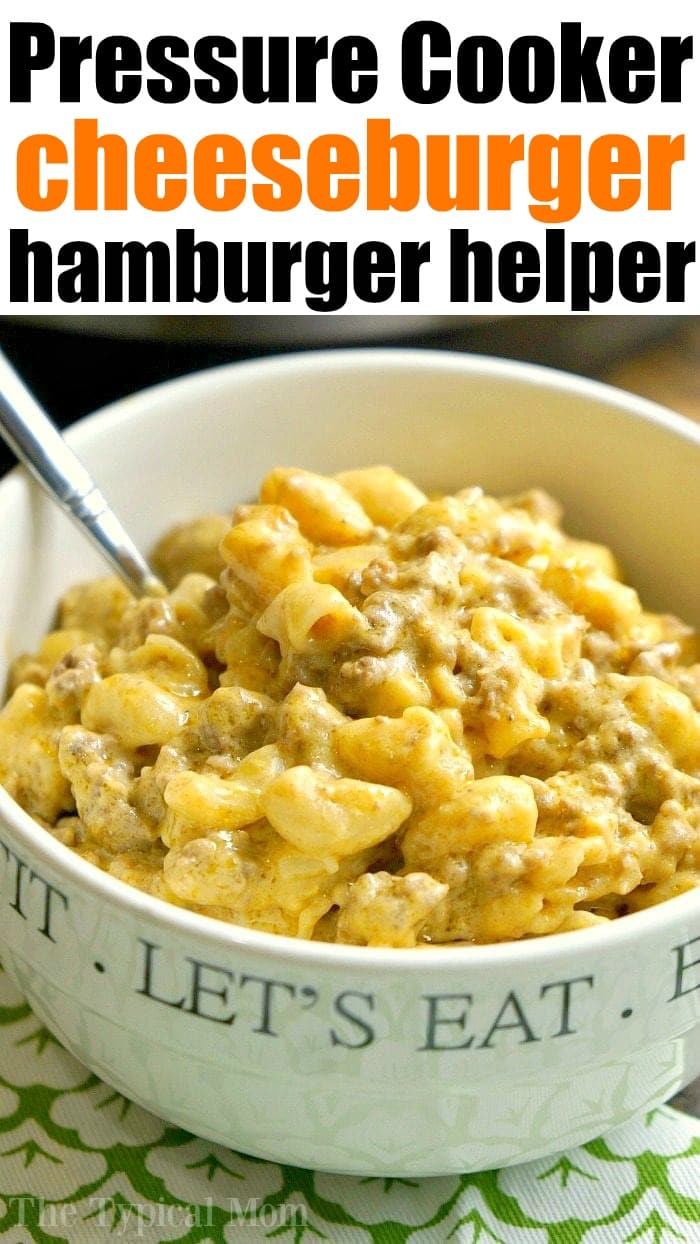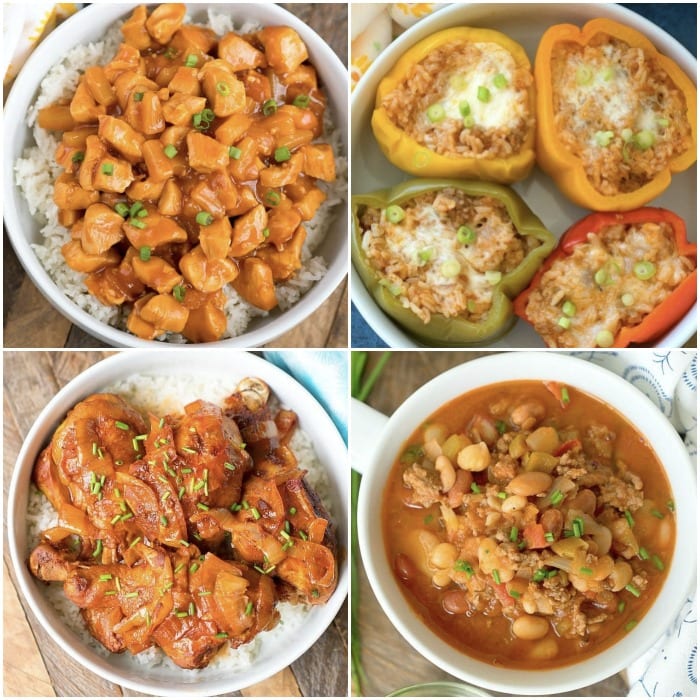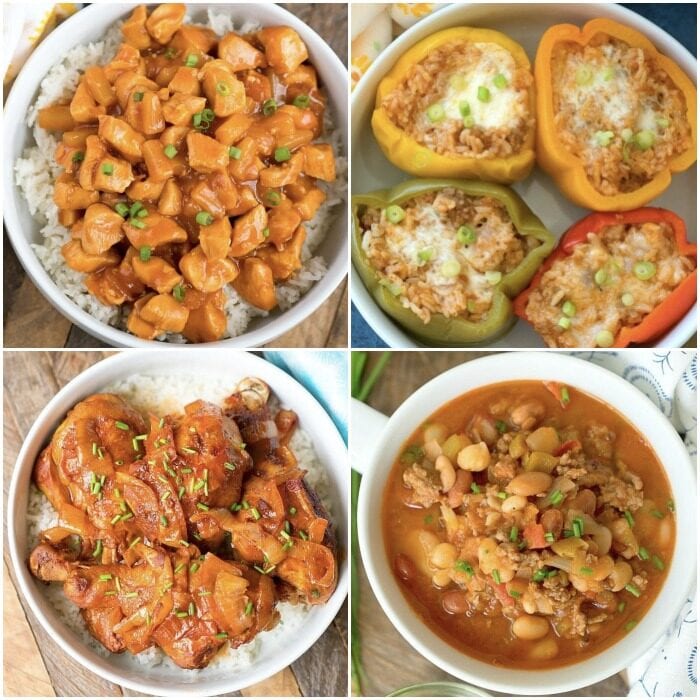 Beef Instant Pot dinners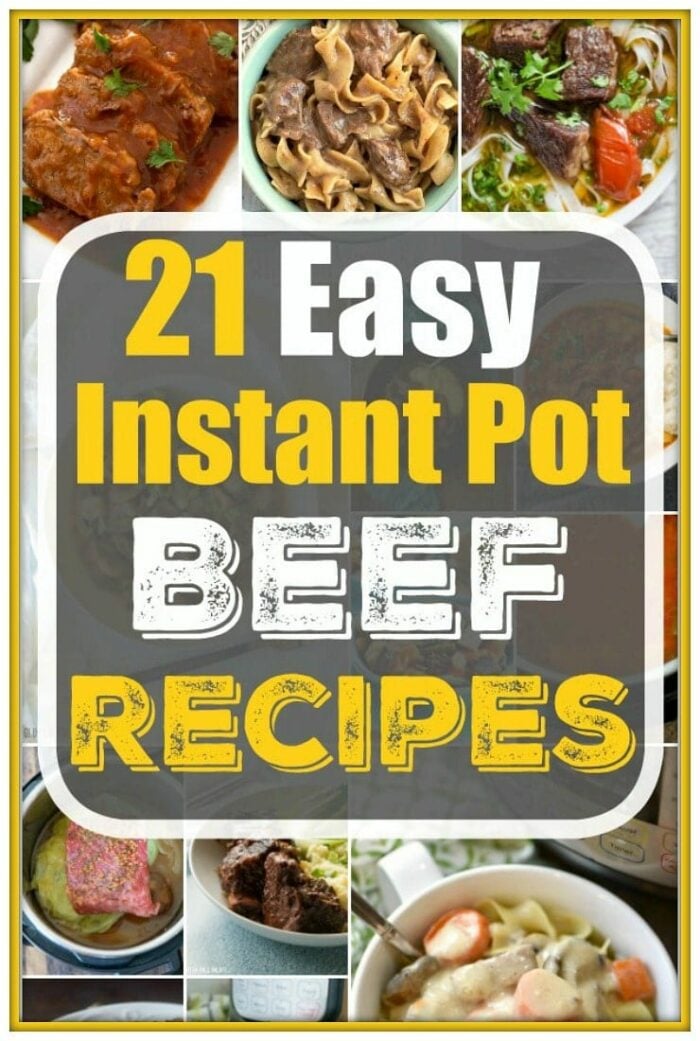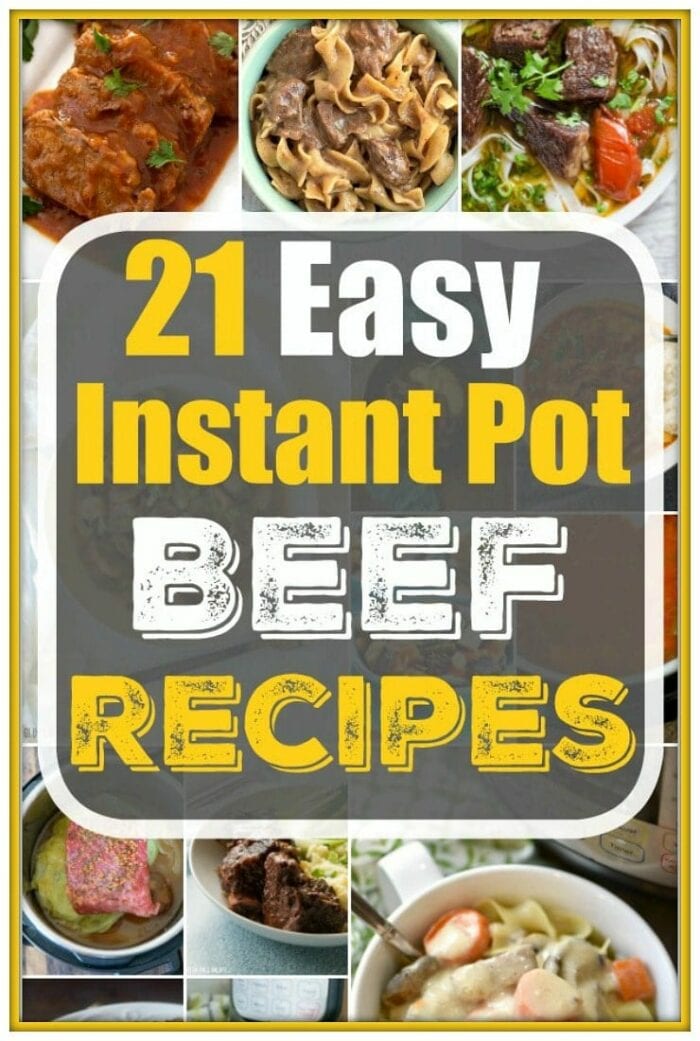 How about some soup Instant Pot dinner recipes, we are always up for comfort food no matter what time of year.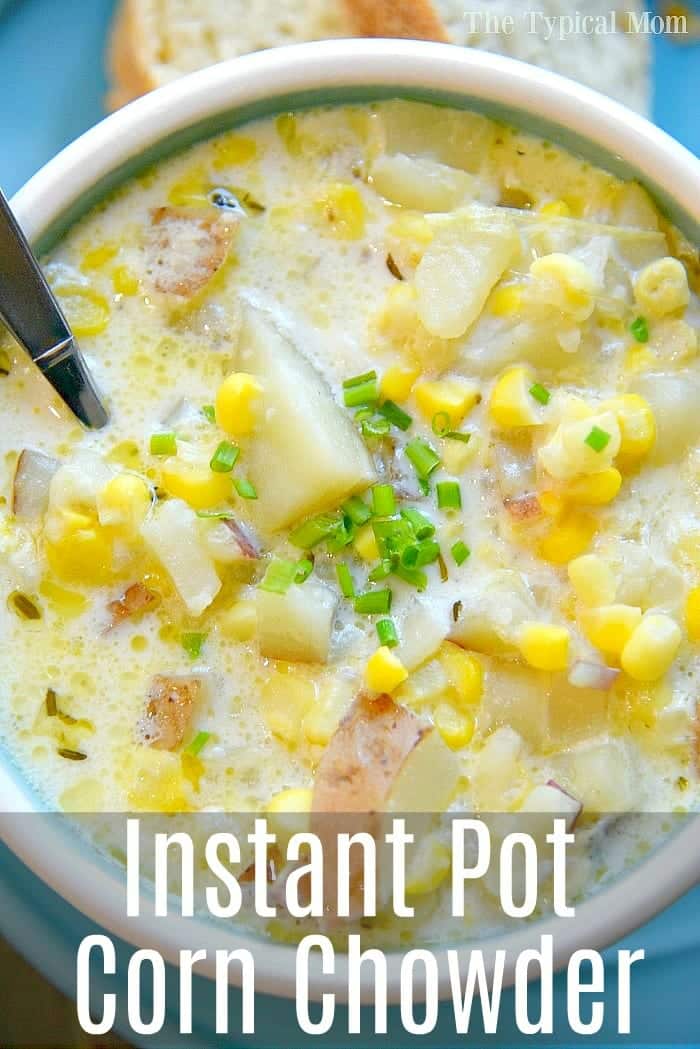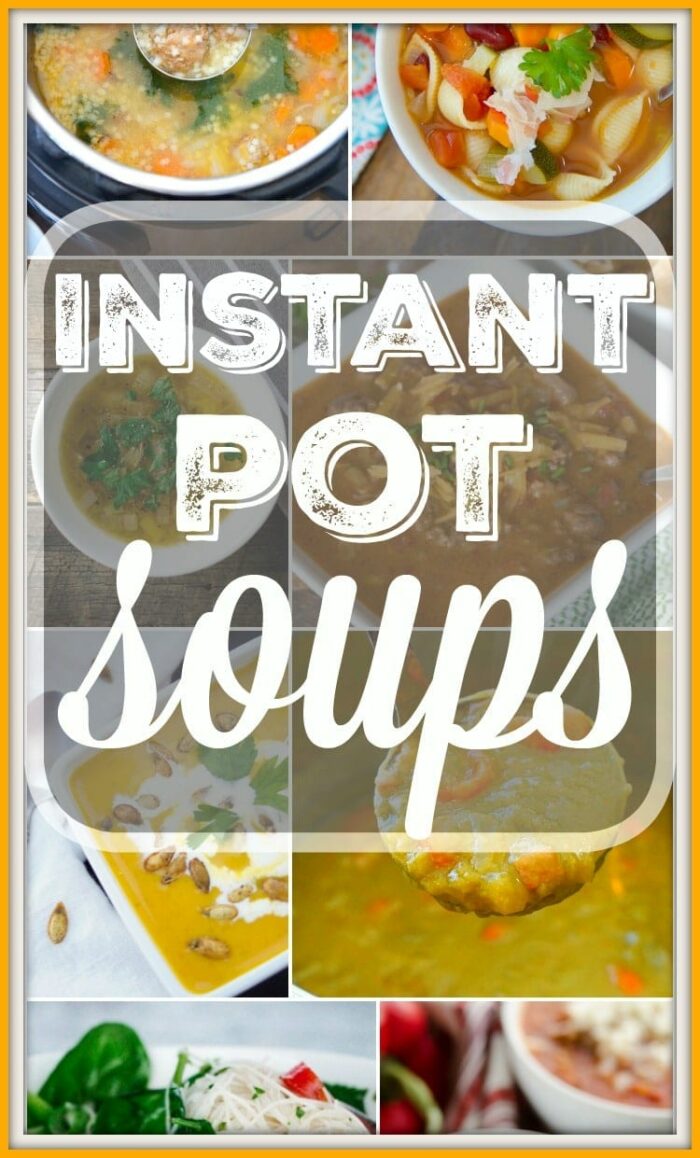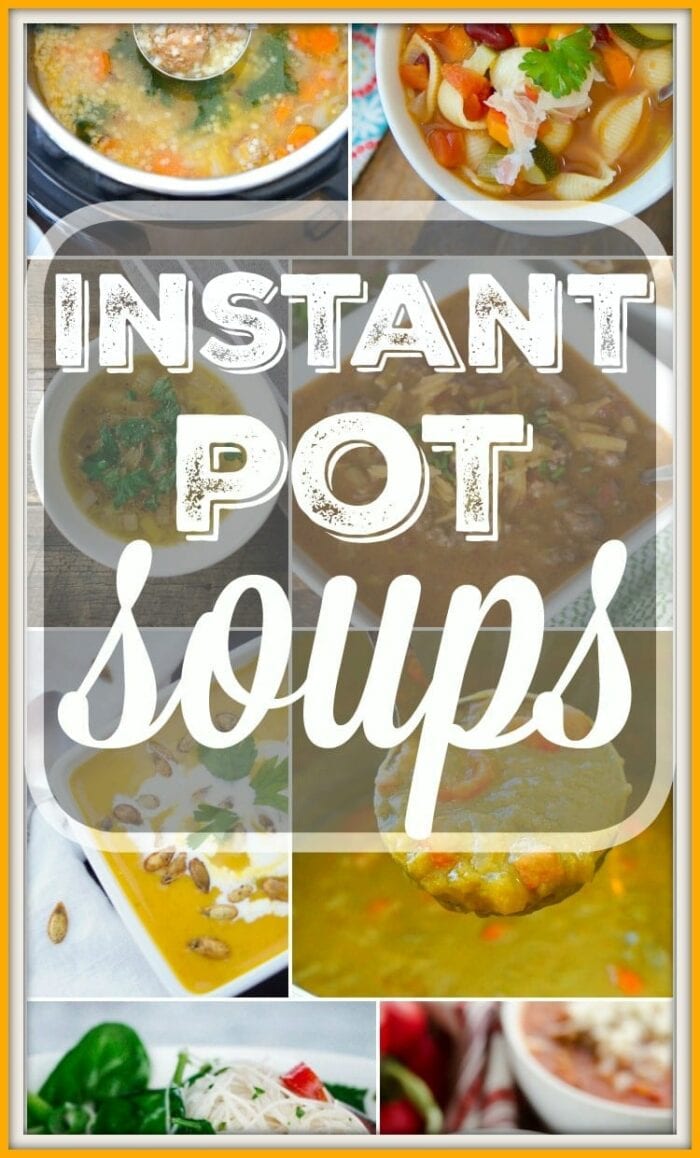 Instant Pot pork recipes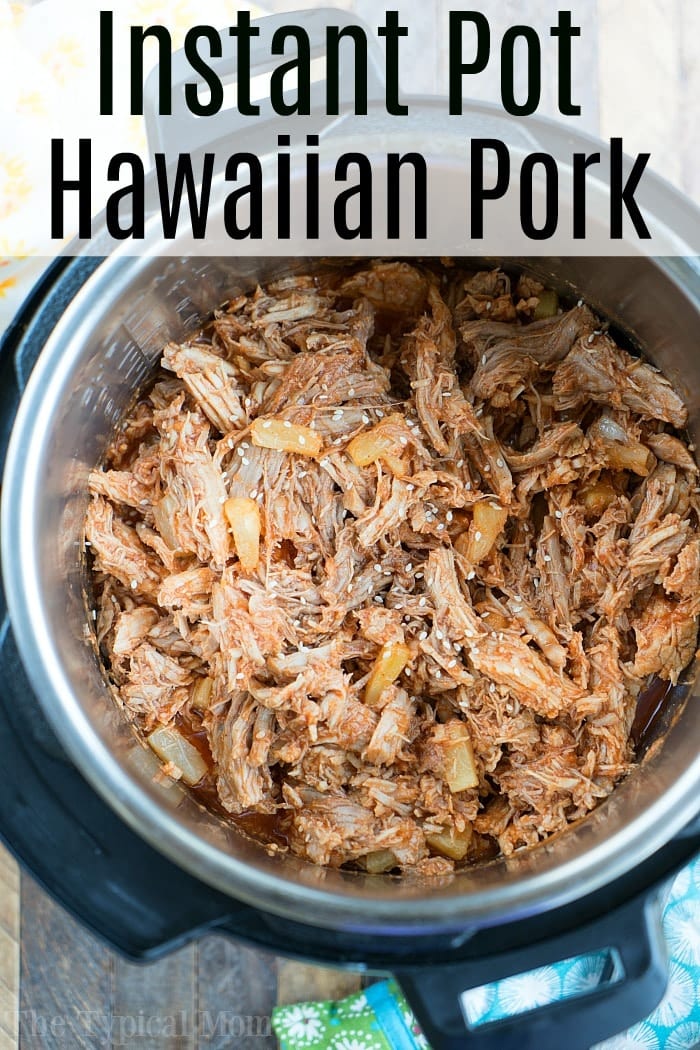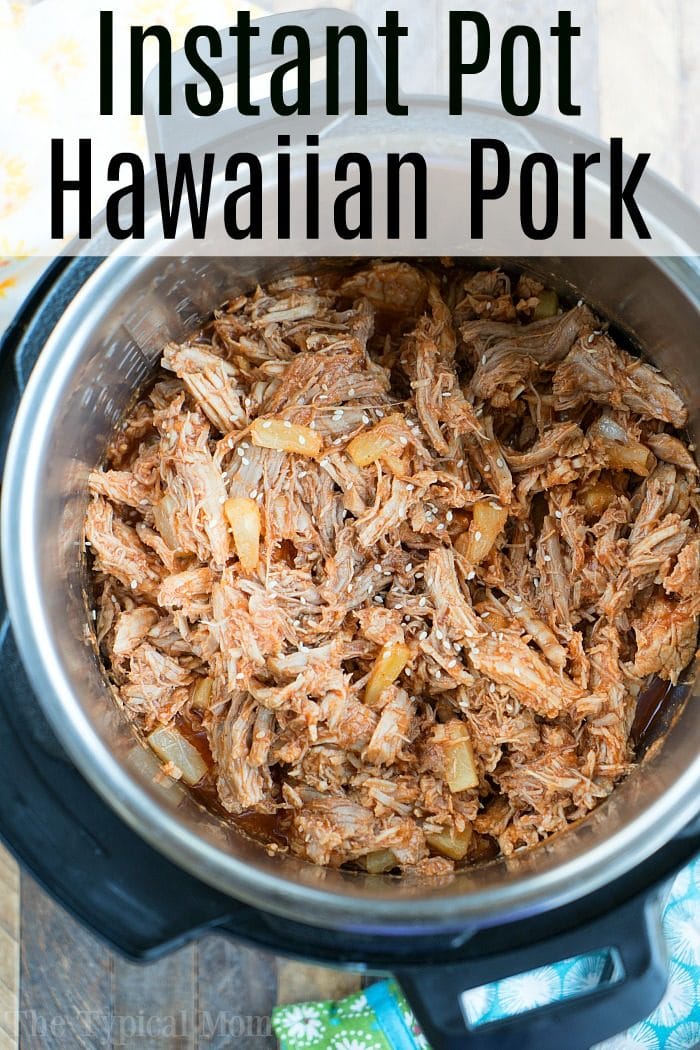 We have instructions on how to make Instant Pot salmon + a roundup of easy pressure cooker fish recipes here to choose from plus: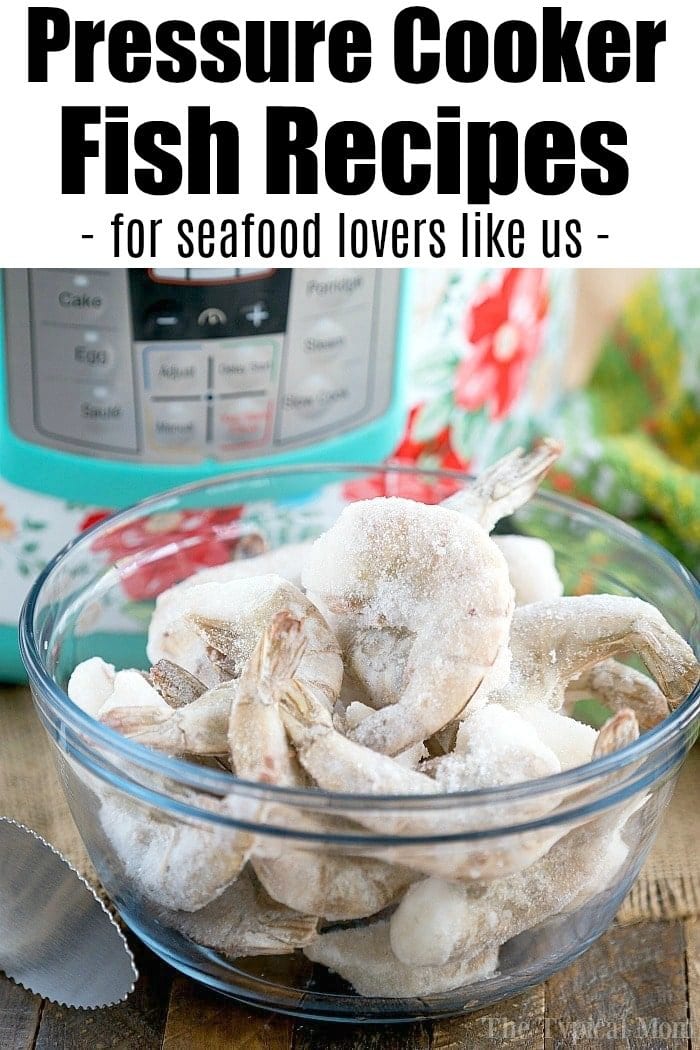 Now…if you want to make breakfast for an Instant Pot dinner here are a few ideas to run with!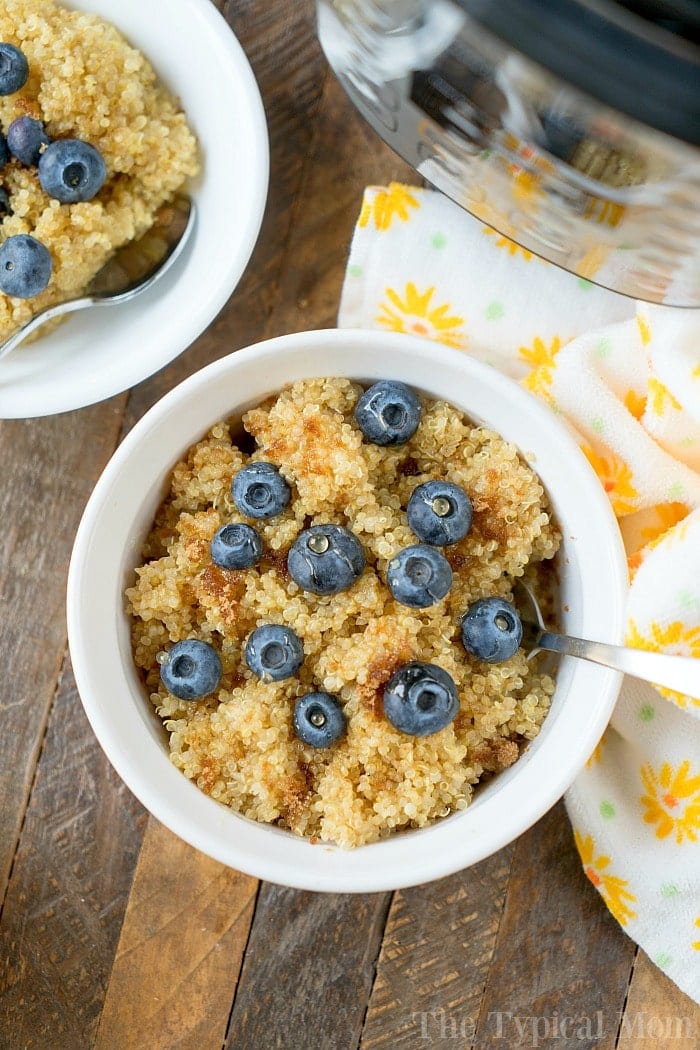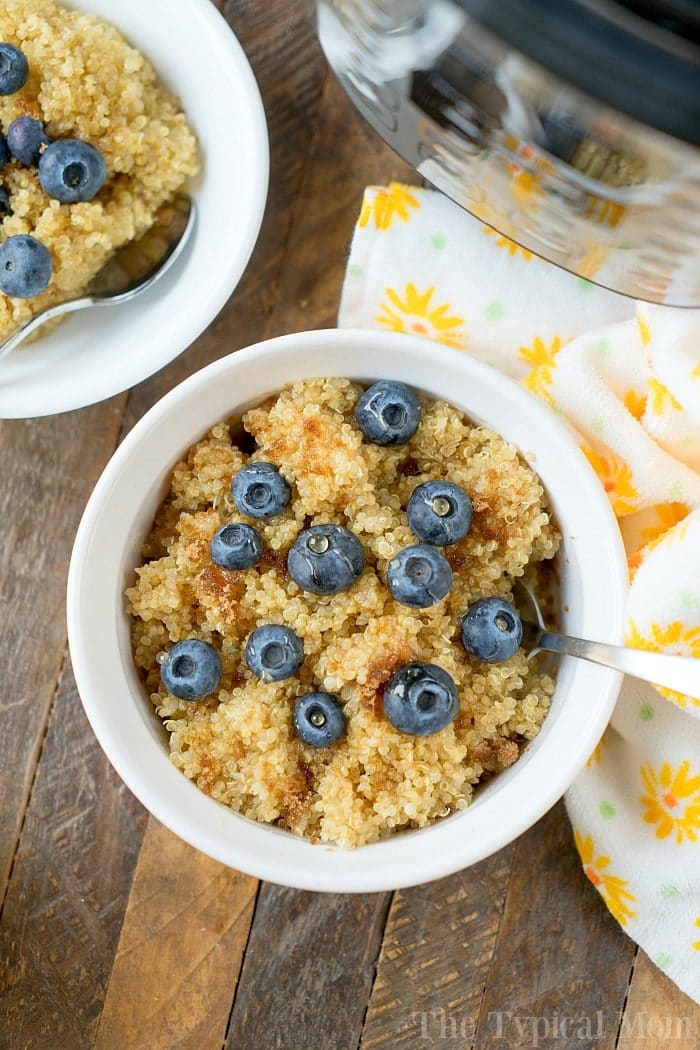 Want more easy recipes and tips from The Typical Mom blog? Sign up for my free newsletter, and follow me on Pinterest!
***** If you LOVED this recipe give it 5 Stars below and let everyone know what you thought about it. 😉