Frozen pork loin in Instant Pot is easier than you think! Yes! You can now cook a rock hard frozen tenderloin in your pressure cooker to tender in no time.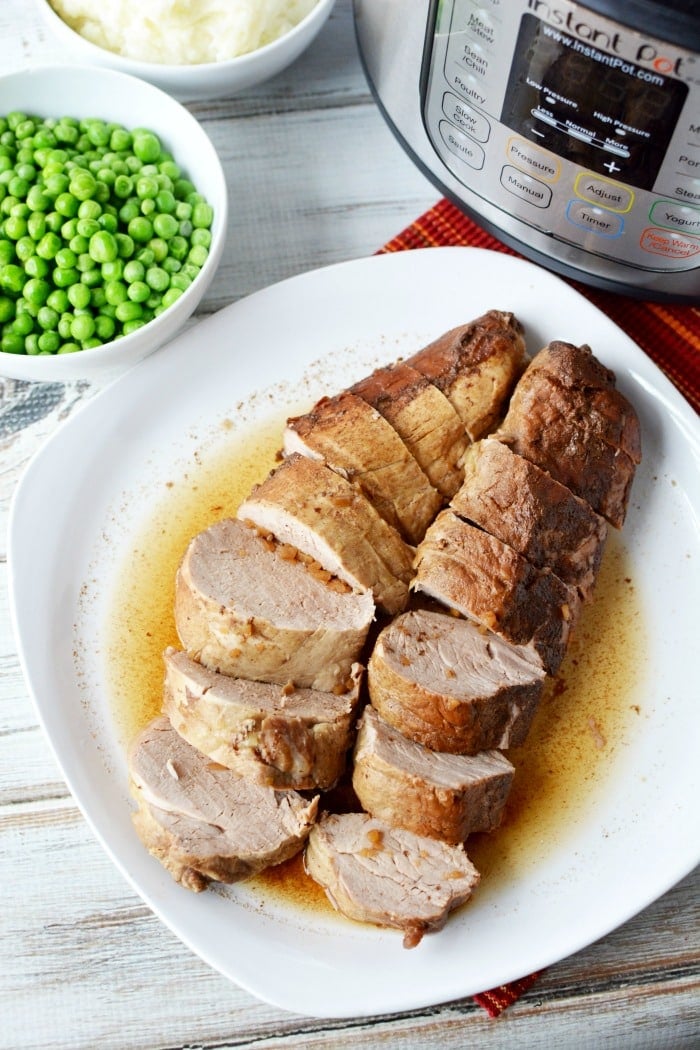 Yes I'm forgetful. That's when this frozen pork loin in Instant Pot recipe comes in handy. If you too forget to defrost meat in the morning and it is almost dinnertime, you'll love this tip too. Find this and over 100 more easy Instant Pot recipes here on The Typical Mom blog.
This is a game changer my friends!!
I mean I cannot be the only forgetful one out there who remembers at 4 pm that dinner is still rock solid. I have the answer.
FIRST – You should sign up for my free newsletter so you get new posts emailed to you twice a week and never miss out on anything! Now let's start with a few basic tips:
Make sure to Bookmark our InstaPot recipes page. We add new ones each week!
Then PRINT this —–> Instant Pot cooking times cheat sheet that will help you understand how long meat, vegetables and beans take to cook in your pressure cooker.
For reference, this is the pressure cooker I have (a 6 quart) and use for all recipe creations.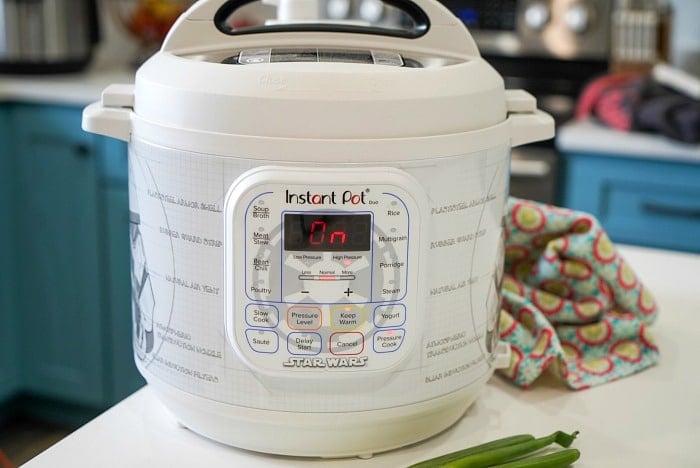 This time I wanted to figure out how to cook frozen pork in an Instant Pot. Not just cook it but get it to be tender and flavorful for dinnertime. Here is what worked well.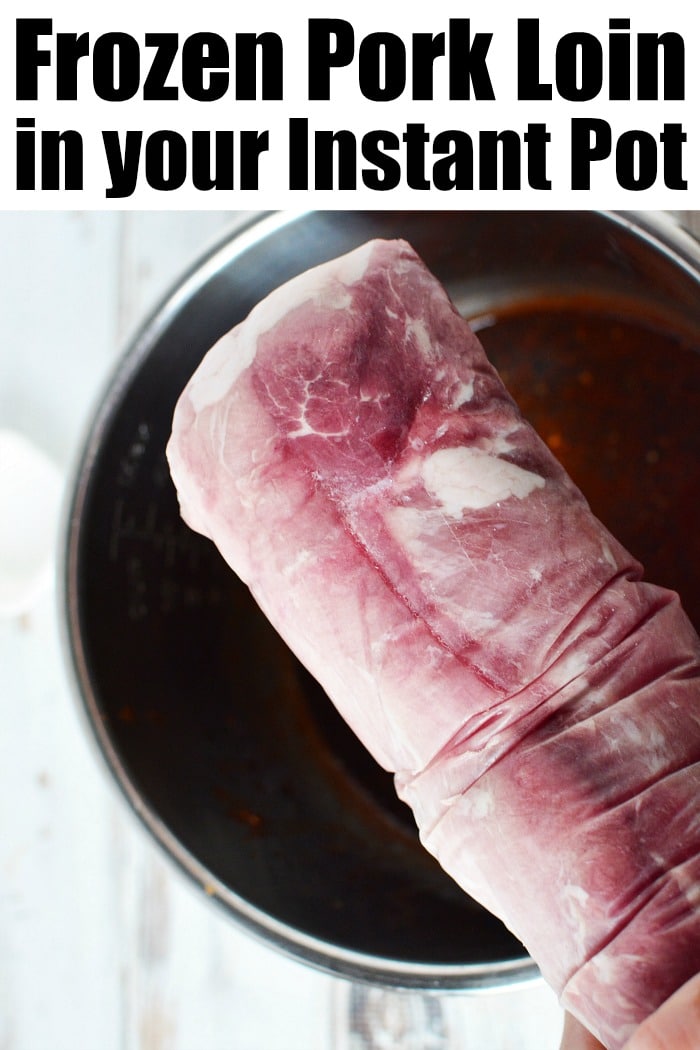 Can you cook a frozen pork loin?
I did wonder what the best way to cook it would be. It is safe to cook frozen or partially frozen pork in the oven, on the stove, grill or in an Instant Pot now without defrosting it first!!
Keep in mind that the cooking time may be about 50 percent longer. It is best if frozen pork roasts are cooked at an oven temperature of 325 degrees F. Cooking frozen pork in a slow cooker is not recommended.
Using a pressure cooker is fabulous because the insides can get nice and tender while not overcooking the outside.
If you have cooked an Instant Pot pork tenderloin before that's been thawed, you know how good it is. BUT, sometimes we forget to prep meat in the morning. Guilty as charged.
Frozen pork loin in Instant Pot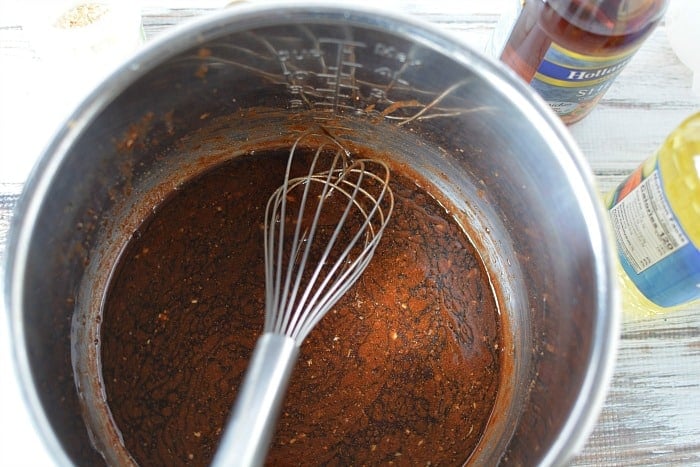 These are the ingredients you'll need to get it nice and flavorful:
Pressure cooker

For Instant Pot users I would HIGHLY suggest getting a non stick pot

Pork loin – this one was 2 lbs.
Soy sauce
Sherry cooking wine
Vegetable oil
Minced onion
Garlic powder
Beef broth or water
Cinnamon is optional
Timing is based on our Instant Pot cooking times.
How long is frozen pork good for?
Wondering how long can you freeze pork? Frozen foods are safe indefinitely. For best quality though, fresh pork roast, steaks, chops or ribs should be used within 4 – 6 months.
Fresh ground pork, pork liver or variety meats should be used within 3 – 4 months. Home cooked pork, soups, stews, or casseroles should be cooked within 2 – 3 months.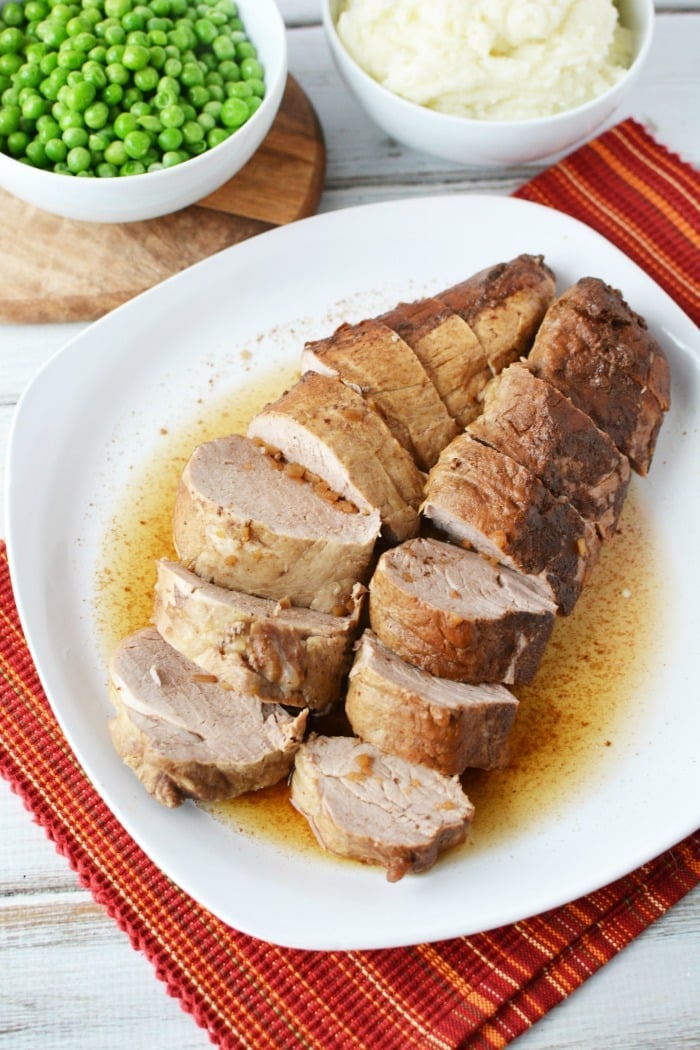 Is it safe to eat pork that has been frozen for a year?
Well, you usually won't get sick from it but it probably won't taste that good. This is because there is a good chance that meat that has been frozen that long will develop freezer burn.
What vegetables go well with pork?
Frozen pork loin in Instant Pot and our Ninja foodi pulled pork are great 30 minute meal I tell you (and nobody will suspect you almost forgot dinner).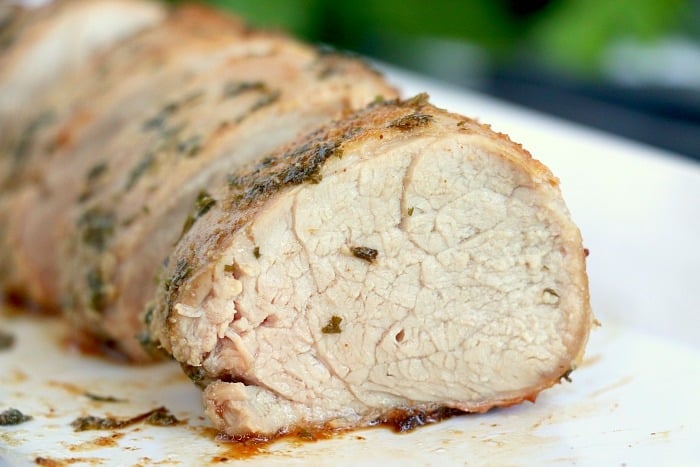 Here are the basic steps to follow:
Open the lid and add all ingredients other than your meat, whisk them together.
Unwrap meat and add tenderloin in the Instant Pot on the bottom.
Close lid and cook on high pressure for 20 minutes followed by a natural pressure release for 20 minutes.

timing is good for a 2 pound pork loin

Lift pork loin roast out and put on cutting board when done. Allow cut of meat to rest for 5 minutes before slicing.

alternatively if you want to sear the outside once done just drain liquid out, set to saute and brown for 2 minutes per side until browned

Always use a meat thermometer to ensure internal meat temperature registers that it's cooked through
If you have a defrosted tenderloin you can follow these air fryer pork loin instructions.
Slice and serve with mashed potatoes! You can pour 1/2 cup of barbecue sauce over the top if you want more flavor.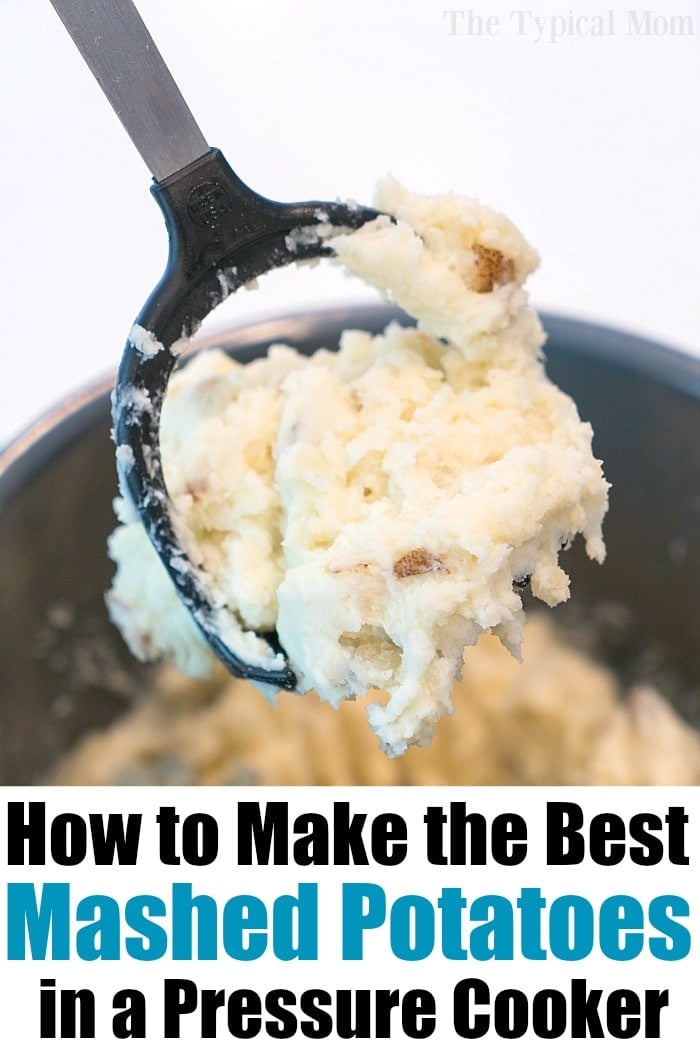 Looking for other easy Instant Pot recipes?
Print recipe instructions for frozen Instant Pot pork below
I have made this with a pork tenderloin and pork loin with the weight of 2 lbs. If using a much larger piece you may have to adjust cook time a few minutes more but this size is suggested.
Want to see a few of my favorite things that I am totally obsessed with?? Take a peek and see how many you might already have…twinsies!
Looking for more easy family recipes and tips? LIKE The Typical Mom Facebook page?
Then sign up for my free newsletter, and follow me on Pinterest! 😉
***** If you LOVED this recipe give it 5 Stars below and let everyone know what you thought about it. 😉
Ninja Foodi Frozen Pork Loin
Frozen Pork Loin in Instant Pot
Frozen pork loin in Instant Pot is easier than you think! Yes! You can now cook rock hard frozen pork in your pressure cooker to tender in no time.
Instructions
Whisk together all ingredients and pour into pressure cooker.

Unwrap your frozen pork loin and place it into your pot.

Close lid and steam valve and set to high pressure for 20 minutes followed by 20 minutes of natural releasing the steam.

Open lid, lift loin out and let it rest for 5 minutes before slicing.

Pour juice from pot on top once sliced and served with mashed potatoes or other sides.
Nutrition Facts
Frozen Pork Loin in Instant Pot
Amount Per Serving (2 oz)
Calories 296
Calories from Fat 90
% Daily Value*
Fat 10g15%
Cholesterol 147mg49%
Sodium 524mg23%
Potassium 906mg26%
Carbohydrates 1g0%
Protein 48g96%
Calcium 18mg2%
Iron 2mg11%
* Percent Daily Values are based on a 2000 calorie diet.