Printable internal meat temperature chart you can keep handy so you always know what temps meat should be cooked to when you're making dinner!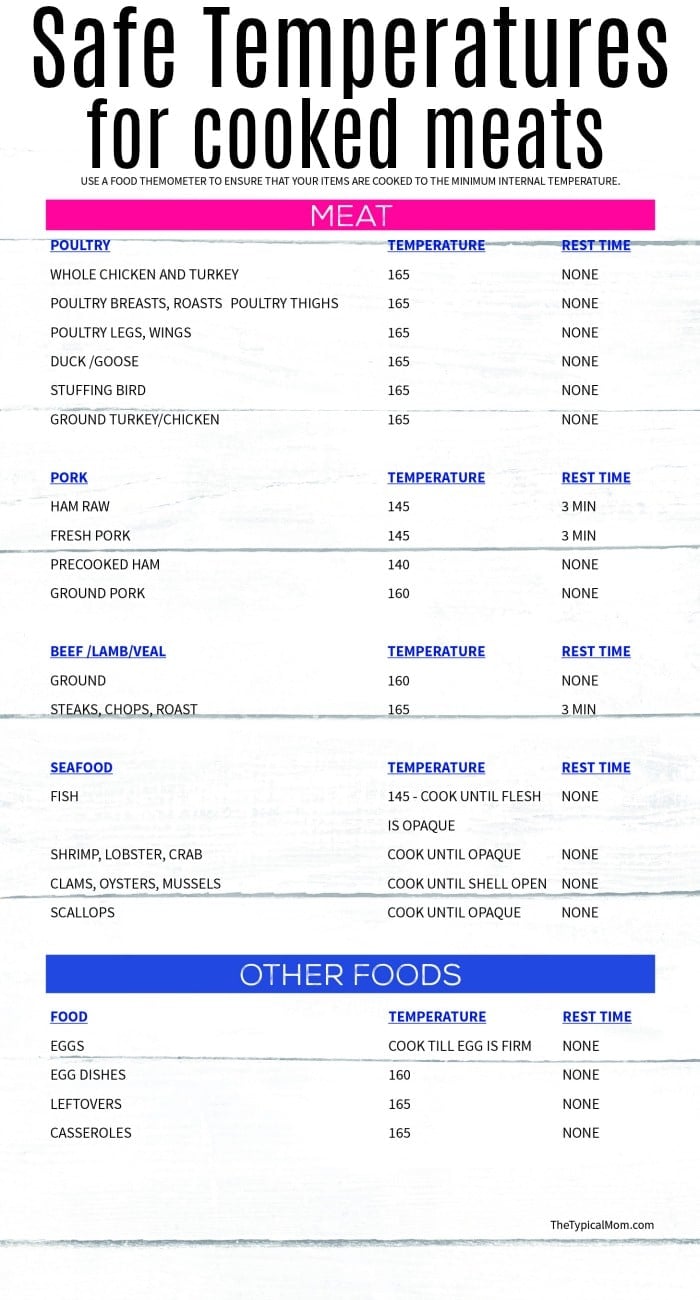 I cook daily. Whether it be pork, beef or chicken in the smoker or in the oven I am forever looking up the proper internal meat temperature information. SO I finally went ahead and created a free printable with all the information you and I would need and am sharing it with you today!! You can find more helpful printables here too. (originally published 5/20, affiliate links present)
Internal Meat Temperature Chart
Are you always asking what temps should meat be cooked to too?? I can never remember.
Each cut of meat is different. Of course when it comes to steak you'll want an absolute minimum temp. of 125 for medium rare but generally the 165 degrees listed is a safer bet.
That would make it medium, well done would be even higher. For larger cuts like a whole turkey or chicken it is REALLY important to accurately check inside the thickest part, that would be the breast. That's why you need this temperature guide. This chart came in really handy when we made this here smoked turkey.
Meat temperature chart PDF
It looked done because the meat was pulling away from the bone on the legs. Yet when we removed from the heat and inserted the thermometer it was actually in the internal meat temperature was still in the danger zone so back in it went! You always want to make sure your meat is safely cooked or it can contain harmful bacteria.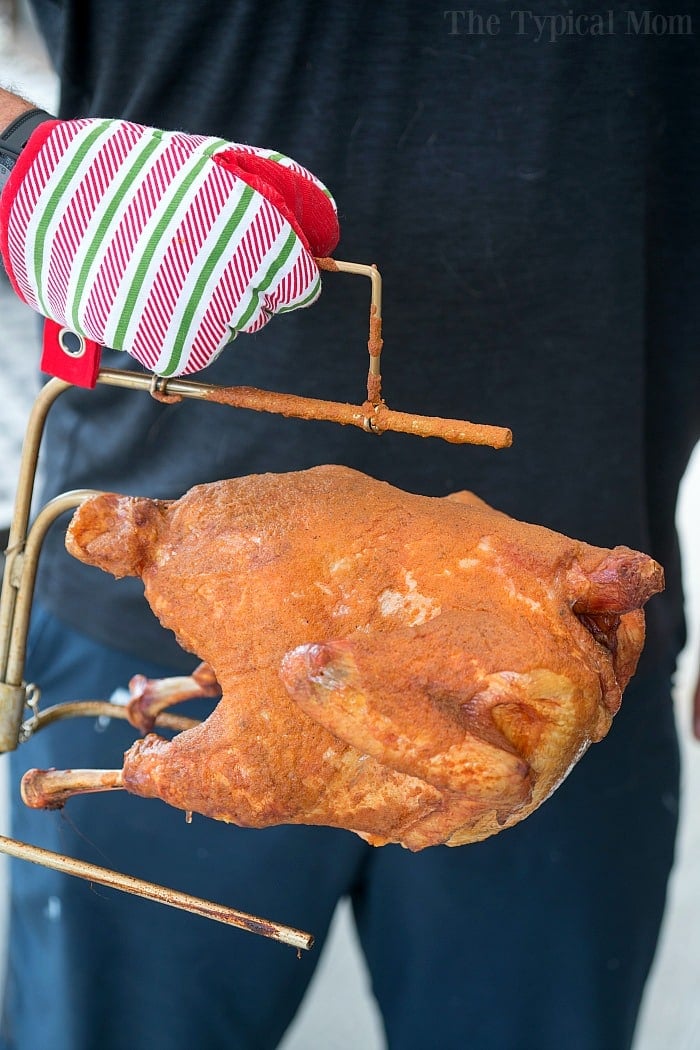 How can you tell if meat is cooked without a food thermometer?
Having this meat temperature chart on the fridge has been SO helpful! You could keep in a nearby drawer too and just pull it out when you think your meat is about ready.
You may have some luck with smaller items like steaks, but it won't work for a turkey or whole chicken.
Before you cut into your steak use the palm of your hand to check
If you press against it and it is soft and fleshy it isn't done yet, that is a sign that it is still raw.
Here's information about doing a touch test for steak doneness.
Of course once you cut into it you can tell by the color. This color means our smoked steaks are cooked properly. If they still looked fleshy then you'd need to continue cooking them.
It is better to determine whether they need more cook time before slicing into them though or you'll loose all that juiciness. It's just worth investing in a thermometer!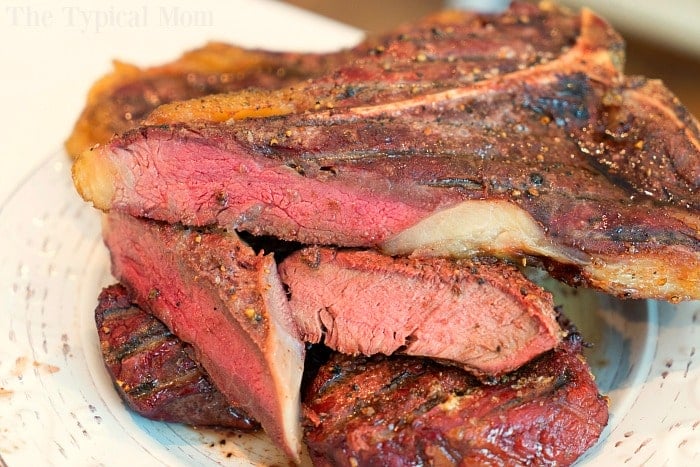 What do you need when checking the internal meat temperature?
An accurate instant read thermometer is a must.

this one is great because it's wireless and you can check the temp on your phone!

This free cooking temperature chart
That's about it!!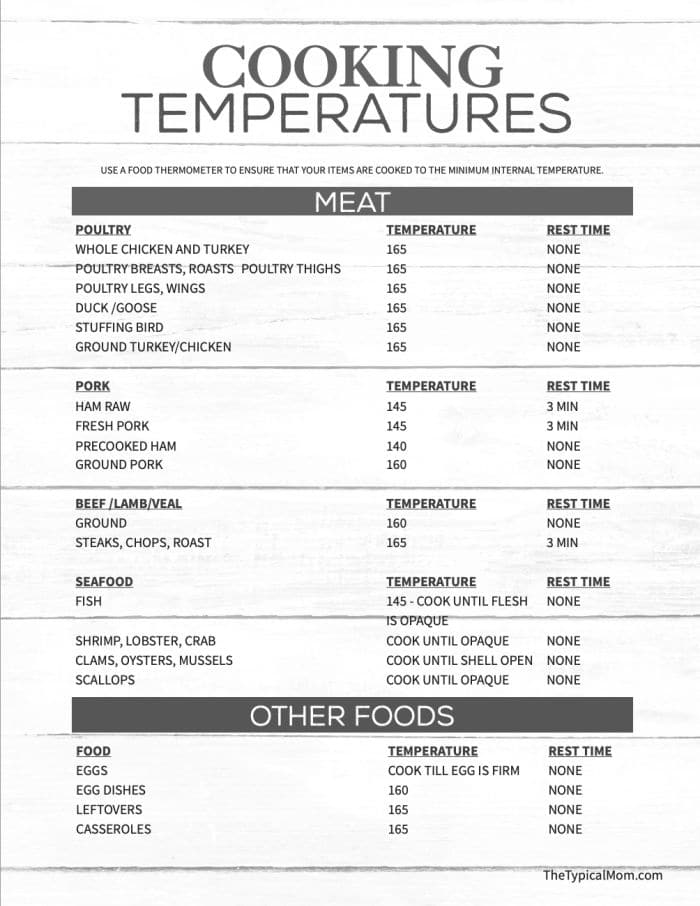 Meat Cooking Chart
I included the most commonly cooked meats including turkey, ground beef, beef, chicken, seafood and ham. But I also added a few others in case you're making an egg dish and want to make sure it's cooked to a safe minimum internal temperature before you serve it. Lamb and pork need the same temp. of 145 degrees, in case you're wondering.
Yes you can use a good "old fashioned" thermometer too like this one BUT make sure you know how to properly use a meat thermometer.
I will explain how to do it below.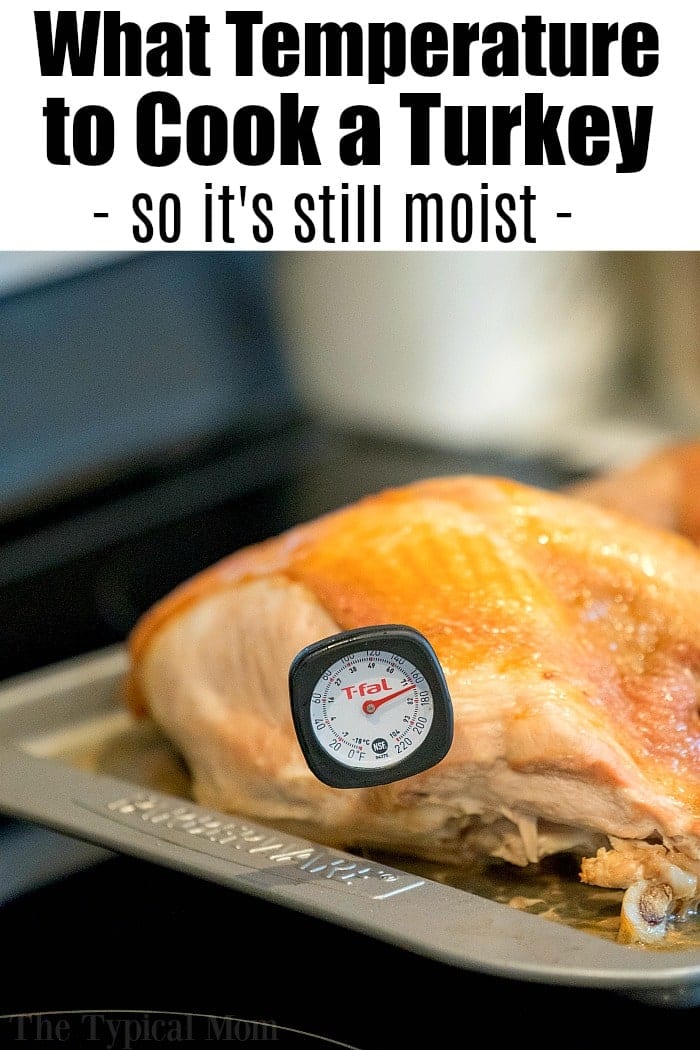 The Right way to use a meat thermometer!
Food safety is key so the first thing you need to do is remove your meat from the heat source.
Can you leave a meat thermometer in the meat while it's cooking?
The answer is it depends.

If you have an inexpensive type like you see here I would not. The high heat will melt the outer area.
Instead use an instant read thermometer that is supposed to stay inside the meat.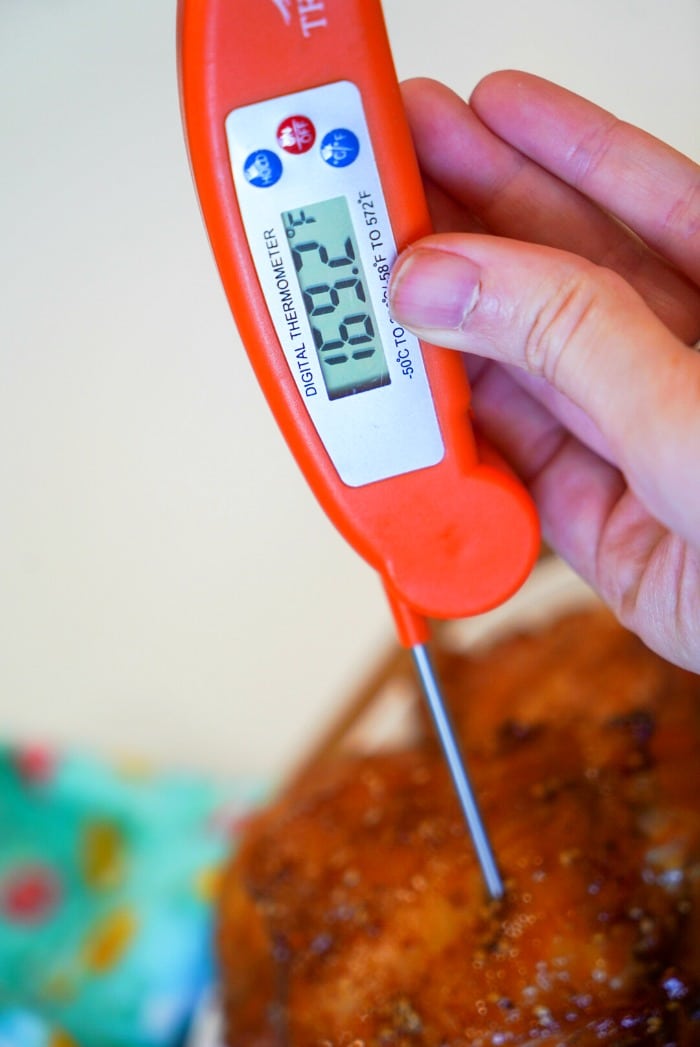 Safe Meat Temperature Printable
Do not check while it's still on the grill or still in the oven. It will not be as accurate.
Insert your food thermometer into the thickest dark piece of meat.

For a turkey or chicken that would be the middle of the thigh. Insert between the high and the place where the turkey breast begins for an accurate read.
Check what temperature to cook steak and then you can decide whether to take it off the grill yet or not.

Give it a minute to determine how hot it is.
Look at your printable internal meat temperature guide to see whether it is done or needs more time.
I also have this really detailed printable when it comes to cooking a turkey.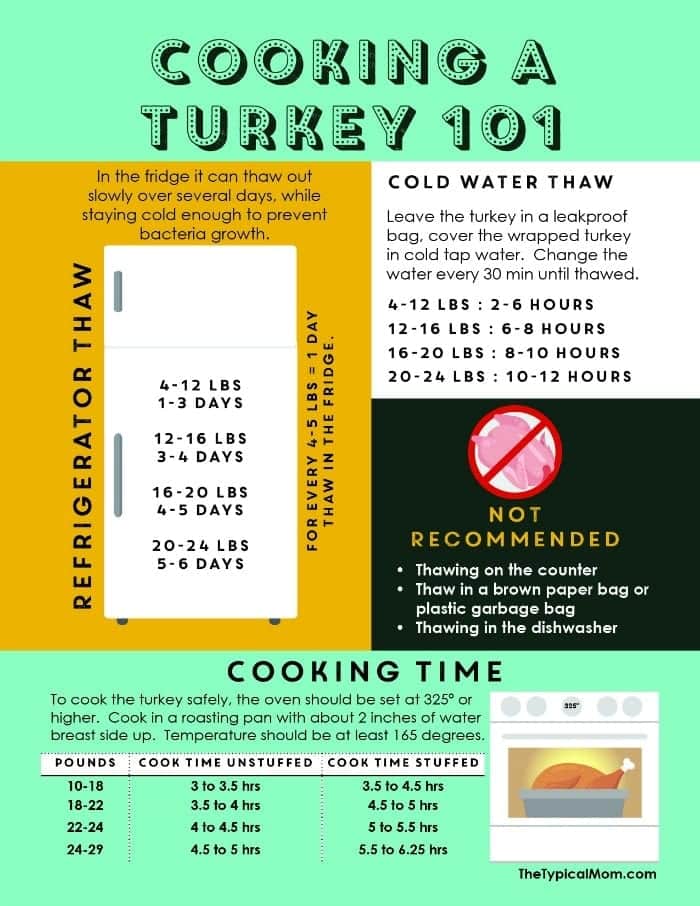 Meat Cooking Temperature Chart
We hope this cooking tip helped and will continue helping when you're making easy smoker recipes or a turkey for Thanksgiving!
Want to see a few of my favorite things that I am totally obsessed with?? Take a peek and see how many you might already have…twinsies!
Looking for more easy family recipes and tips? LIKE The Typical Mom Facebook page?
Then sign up for my free newsletter, and follow me on Pinterest! 😉
***** If you LOVED this recipe give it 5 Stars below and let everyone know what you thought about it. 😉