Free air fryer frozen food cook times chart is here. This printable can be used for temp and timing for frozen food cook times in Ninja Foodi too.
We shared our air fryer cooking times chart a few years ago. That covers the basics but doesn't go in depth as far as air fryer frozen food cook times. So here it is y'all! I mean you should grab both so you can keep them all handy on your fridge, that way you'll be a pro in no time. (affiliate links present)
Ninja Foodi Frozen Food Cook Times
It doesn't matter what brand you have at home. I am guilty of having three. Seriously I have an AirWave, two Cosori machines, and a Ninja Foodi as well.
The latter one uses air fry mode for these and works the same way. An Instant Pot air fryer lid works too, just doesn't cook as much at a time.
When you are making any and all air fryer recipes the biggest tip, you experts already know, is to NOT overlap your food. No matter what brand you have, or shape of your basket you always want to lay food in a single layer to get it as crispy as humanly possible.
Frozen Food Cook Times Air Fryer
FIRST – You should sign up for my free newsletter so you get new posts emailed to you twice a week and never miss out on anything! If you love air fryer recipes too, here are some resources to start with: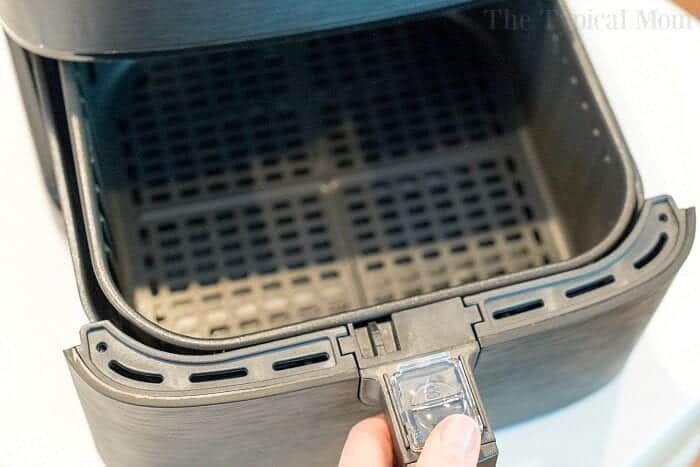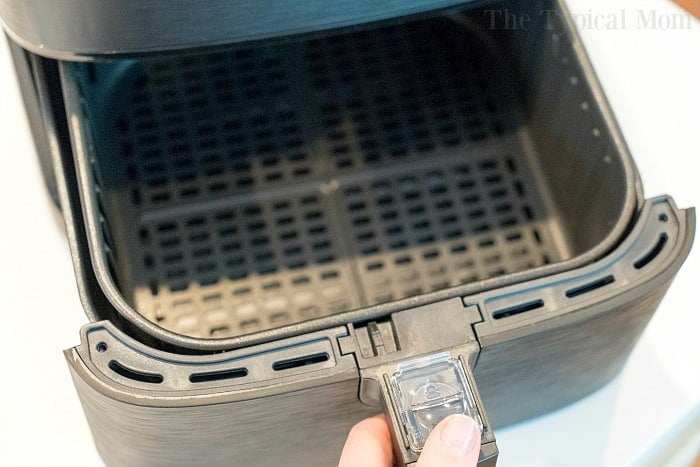 Air Fryer Cheat Sheet for Frozen Food
Ok so a lot of people may refer to these as cheat sheets. Totally valid since you can keep them handy and in a quick glance know what temperature air fryer frozen corndogs takes for instance.
If you do have two machines or a double drawer like our Ninja dual zone air fryer you can make your main dish and sides at the same time! I love that since we are always on the go and sometimes don't get home until right before everyone is "dying of hunger".
In that case you can quick look at how long it takes to cook frozen chicken breast in one, and frozen cauliflower air fryer in the other. I mean talk about a game changer y'all. Compared to how long a conventional oven takes, this has allowed our family to eat together a lot more often which is the goal right?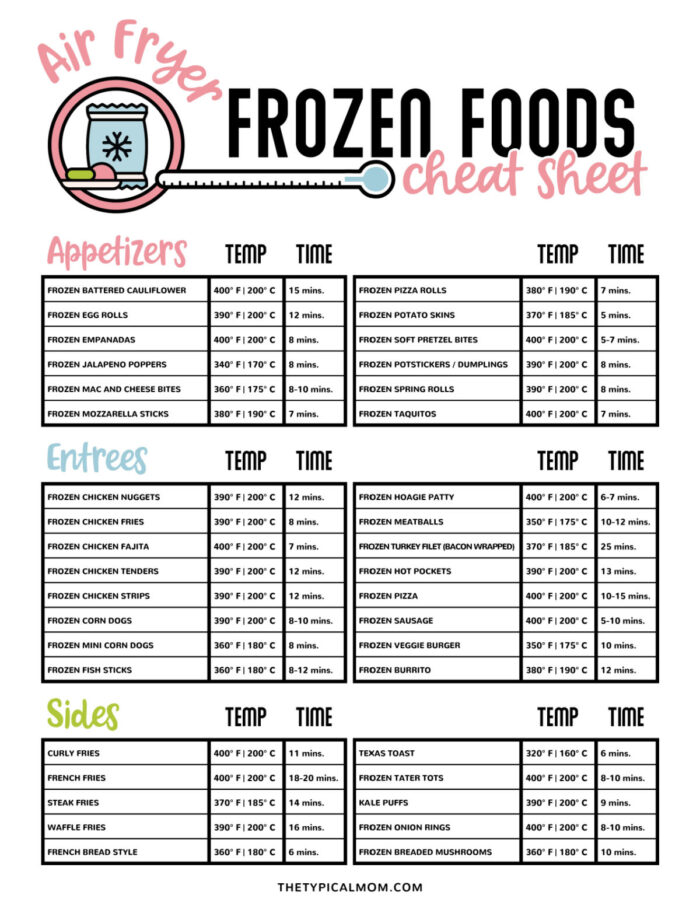 Air Fryer Cooking Chart
There are TONS of quick and easy meals you can create by swapping a few together throughout the week. I do have a Facebook group you can join which shares ideas specific to air fried frozen foods and defrosted. It is free to join too so why not?
Use the blue link below to grab one or both of the free printables below. To refer to a full list of air fryer frozen food recipes you can bookmark this link too. I add new ones each week so you can refer back when you're meal planning. Signing up for my weekly newsletter below too.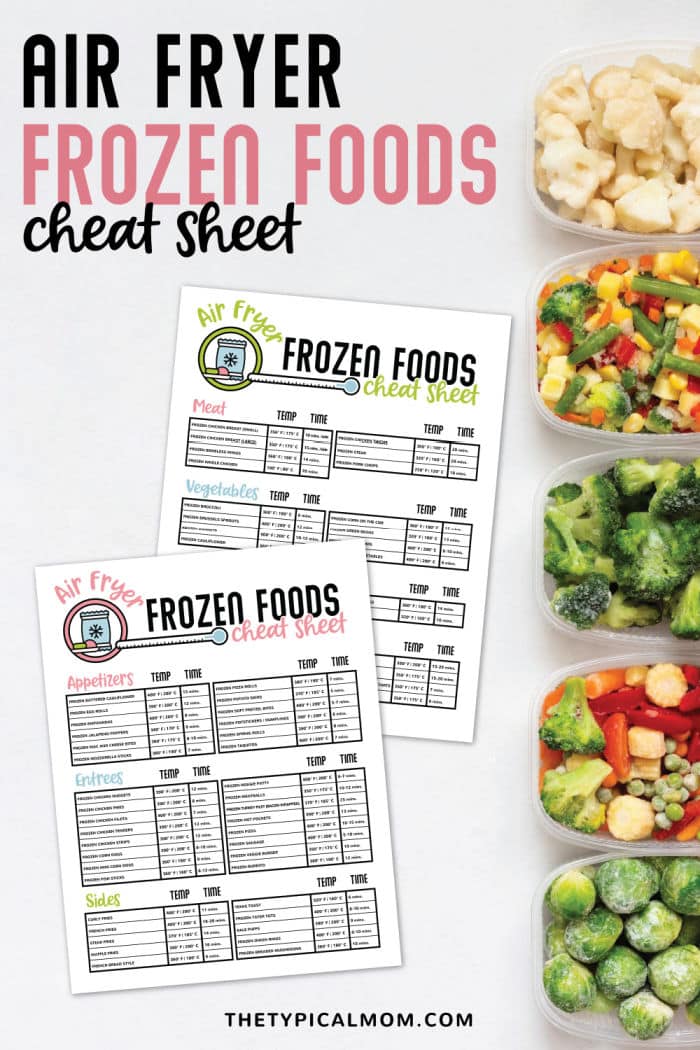 Air Fryer Frozen Food Cheat Sheet
If you have a Foodi I have one that is specific to that one as well so you can grab them all. Print Ninja Foodi cook times here if you'd like.
Time needed: 5 minutes
Air Fryer Frozen Foods Chart
Print

You can use this link to get both of these printable air fryer frozen food times so you can refer to them often. Save printable chart for time and temp on the fridge with a magnet or you can laminate both so they stay cleaner.

Cook

Refer to the temperature and cook times necessary for chicken, fries, corn dogs and all your favorite frozen foods.
– Always preheat your machine for 5 minutes at required temperature listed on chart.
– For best results you should spray the inside of your basket first with non stick spray.
– Flip or toss contents at least once during the total cook time to brown evenly and cook thru.
Now are you ready to get started? If you are new to cooking in a hot air machine, don't worry. Just remember to set to the desired temp on the chart and let it preheat at that for 5 minutes.
Remember to spray basket with olive oil and add your foods. For best results, flip or toss contents halfway thru and enjoy friends!
Want to see a few of my favorite things that I am totally obsessed with?? Take a peek and see how many you might already have…twinsies!
Looking for more easy family recipes and tips? LIKE The Typical Mom Facebook page?
Then sign up for my free newsletter, and follow me on Pinterest! 😉
***** If you LOVED this recipe give it 5 Stars below and let everyone know what you thought about it. 😉