Easy Instant Pot beef recipes are here for you to try in your new pressure cooker! Looking for a protein packed dinner your family will love, it's here!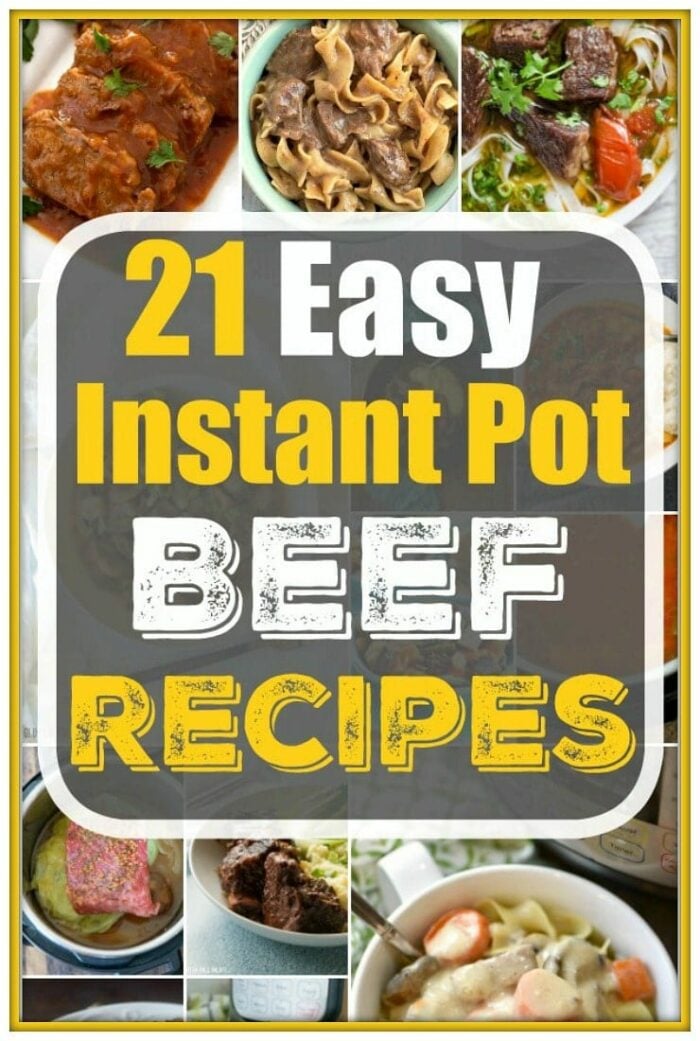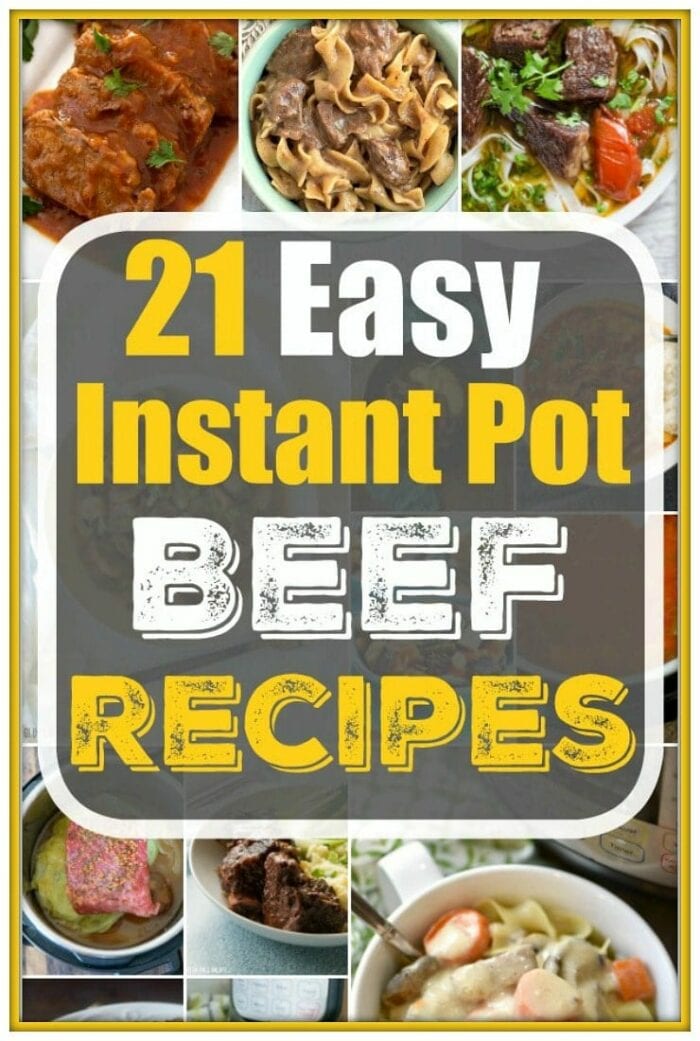 Ok so I have over 101+ easy Instant Pot recipes here on The Typical Mom blog but since that list is so long I also like to break down these electric pressure cooker recipes into categories and this Instant Pot beef recipes is just one. The others can be accessed on my IP recipes tab. Get ready for ultra comfort food here cooked in 30 minutes or less. (affiliate links present)
I will say that I do not cook with beef a lot. I DO use ground beef quite a bit though, usually in my Instant Pot casseroles.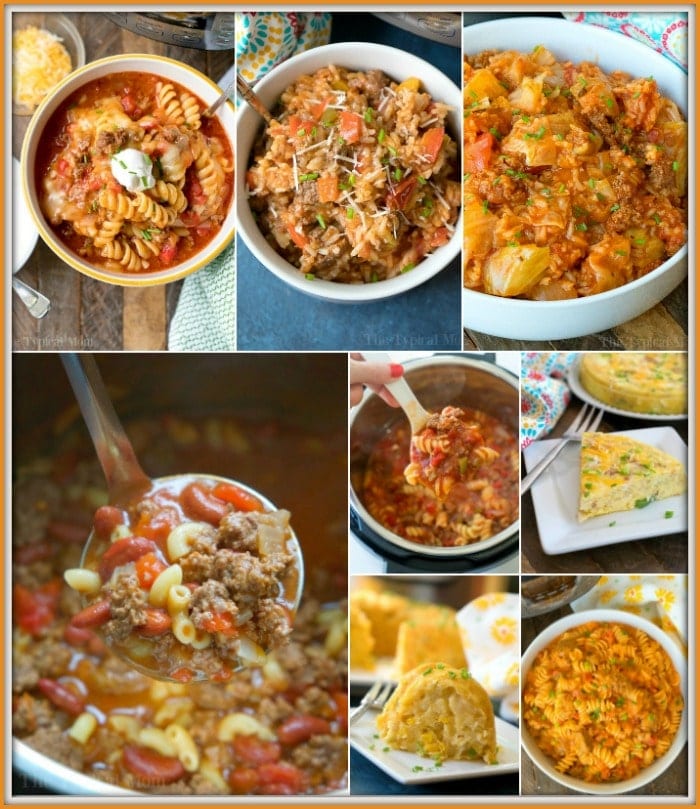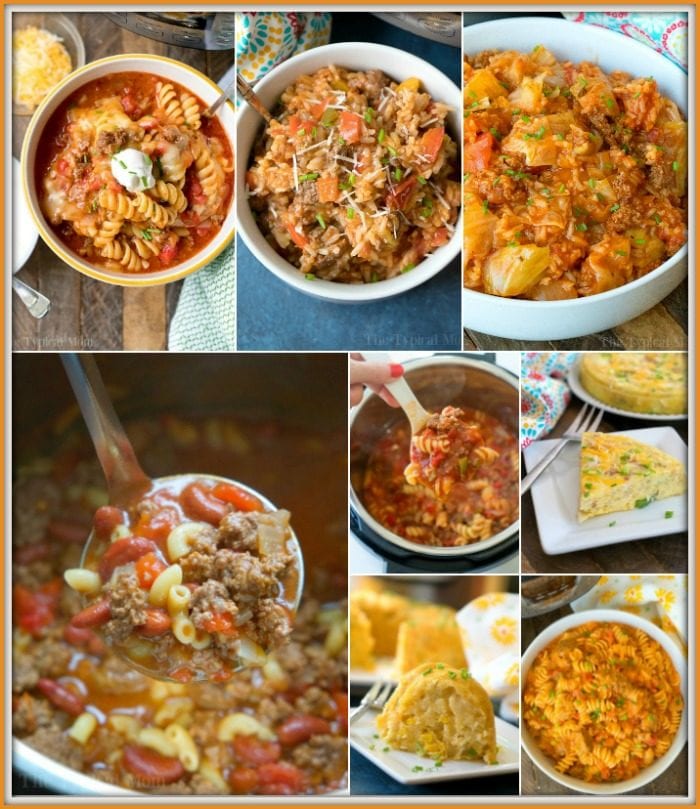 So….here we go…….we hope it helps you create yummy and simple pressure cooker beef recipes tonight!
Instant Pot Beef Recipes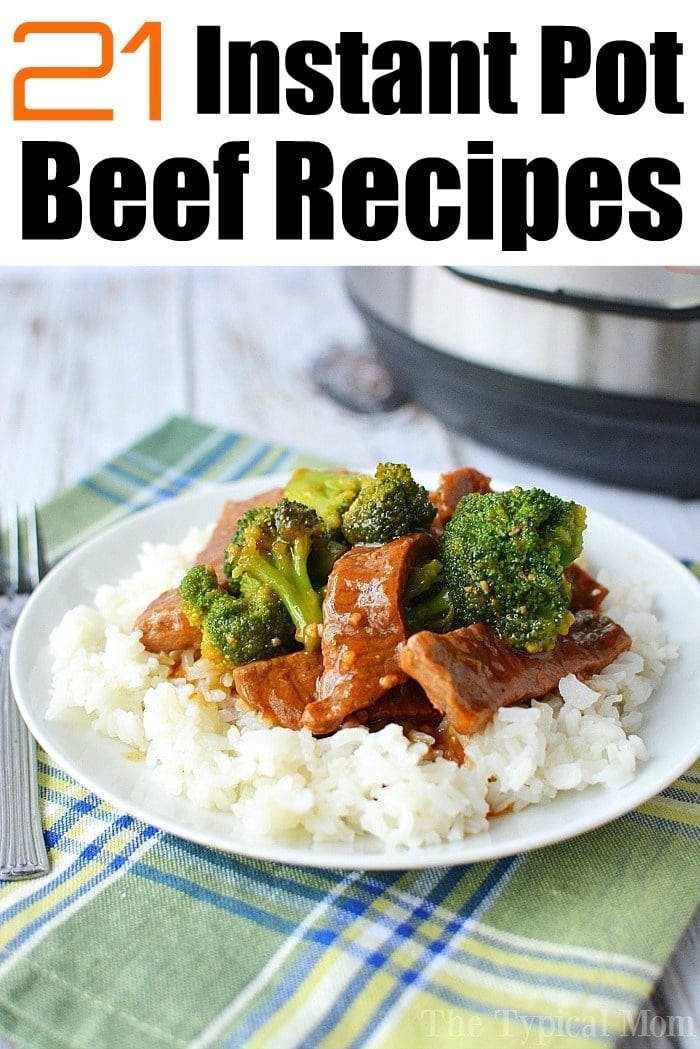 I personally prefer to use beef that has been cut instead of a very large piece that takes a long time to cook through. Typically the outsides become more done than the middle and I like consistency. Our Instant Pot beef and broccoli you see here is a great example of a classic original recipe in a quarter of the time. One of my faves.
Why I love cooking Instant Pot beef recipes
It cuts down the overall cook time
Beef cooked in a pressure cooker becomes extremely tender. Typically you don't even have to brown the beef, you just throw it in.
Cooking beef and a flavorful sauce together under pressure creates the most amazing flavor in your cut of beef
For large cuts of beef it takes a fraction of time to make shredded beef vs. using your slow cooker all day long.
This pressure cooker beef pot pie soup is pretty amazing.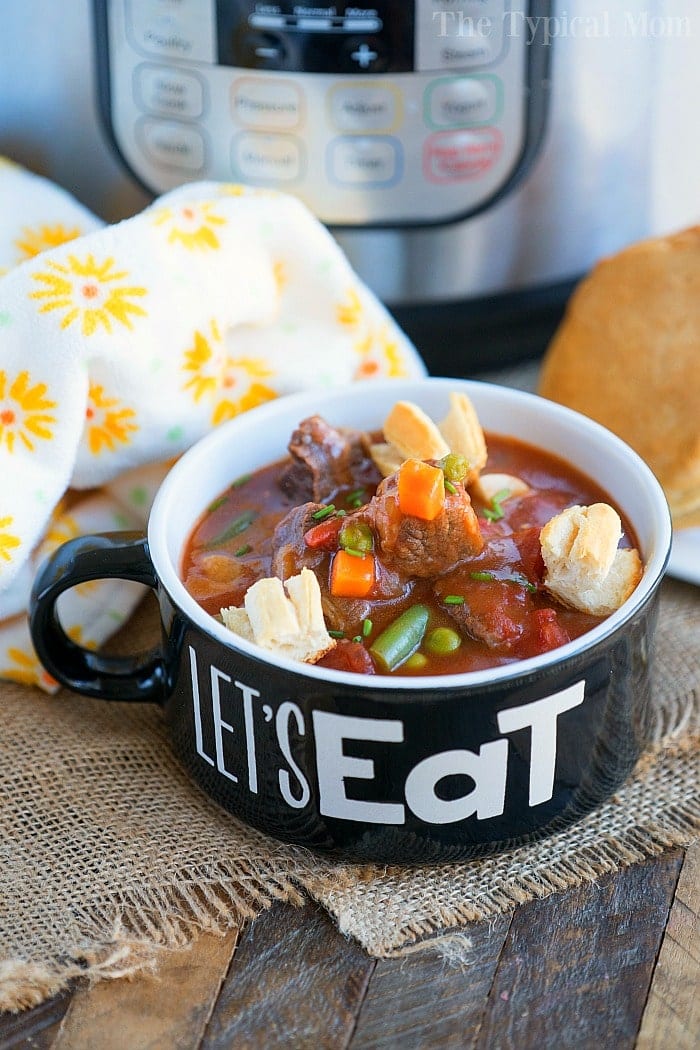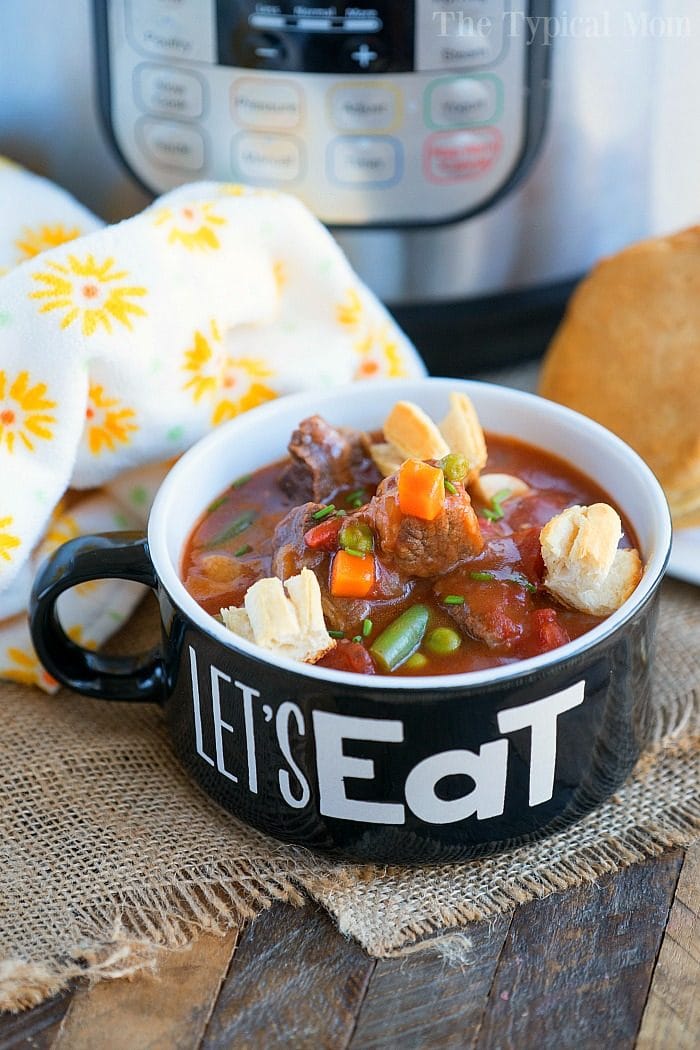 Here are a few other pressure cooker beef recipes we have enjoyed:
And a few others to round out the list for now, we will continue adding more easy Instant Pot beef recipes too.
Pressure cooking really is where it's at in 2019. If you haven't jumped on the bandwagon I hope we've convinced you. Yes Crock Pot recipes are great but really who has time for those in the morning. Let us know which one was your favorite and/or you've made one we should add to our list!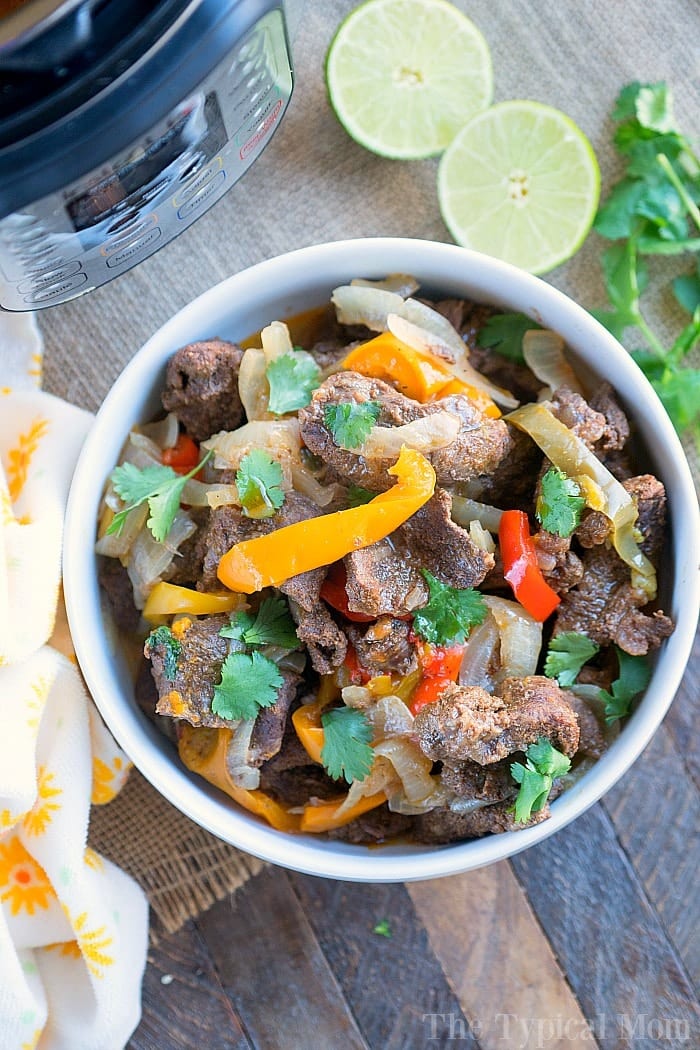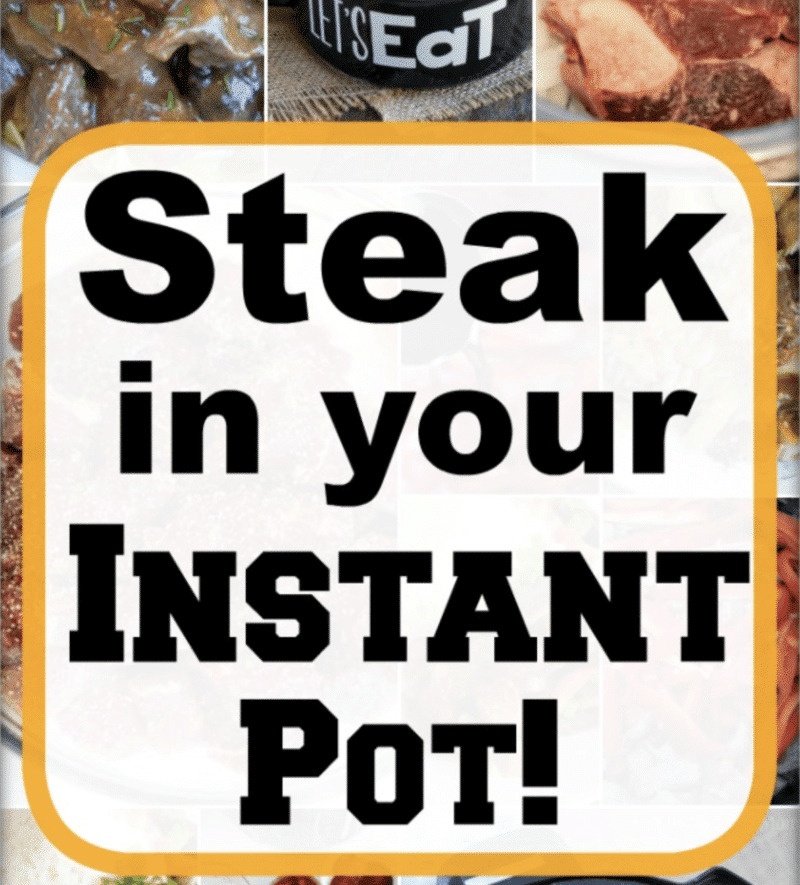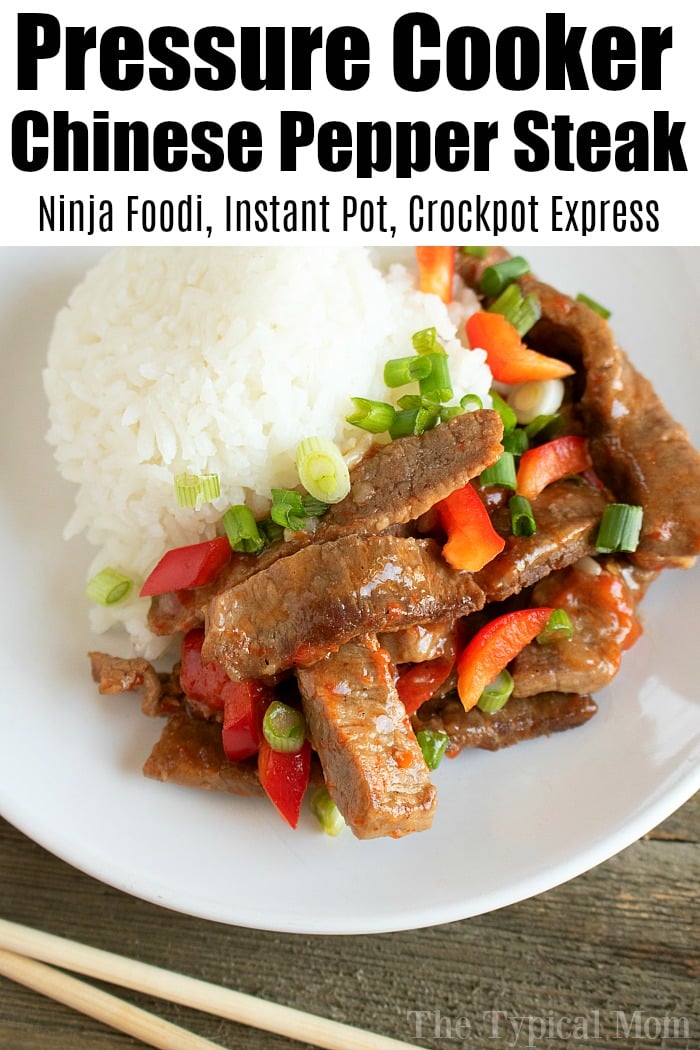 Pressure cooker mashed potatoes are usually a great side to any of these dishes.
For more easy recipes, tips and free printables please LIKE The Typical Mom on Facebook and follow me on Pinterest! You can also sign up for my free weekly newsletter which is packed with goodies I know you'll love. 😉