If you're looking for some easy Instant Pot casseroles we have a bunch! Kid approved casserole dinners cooked in your pressure cooker in no time at all and no need to turn your oven on during the warmer months!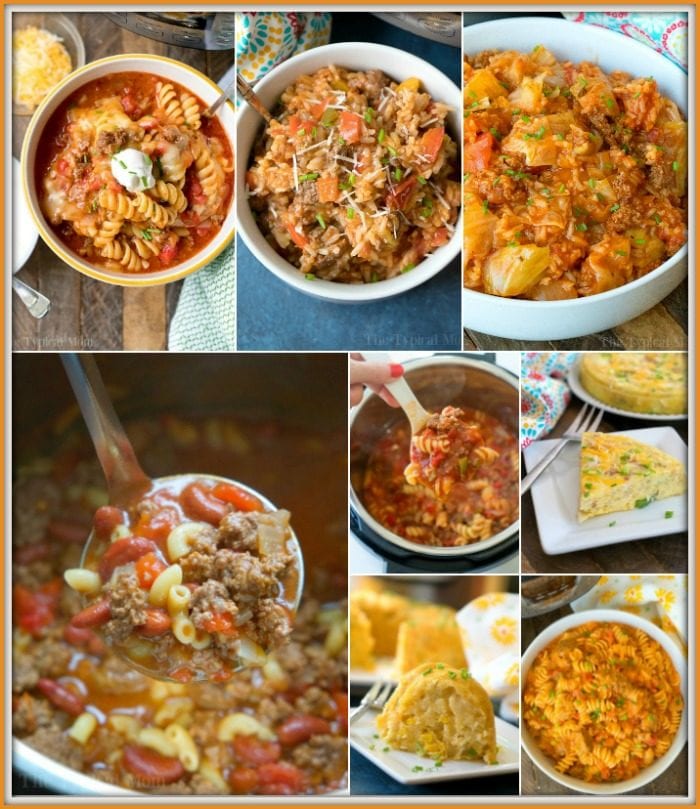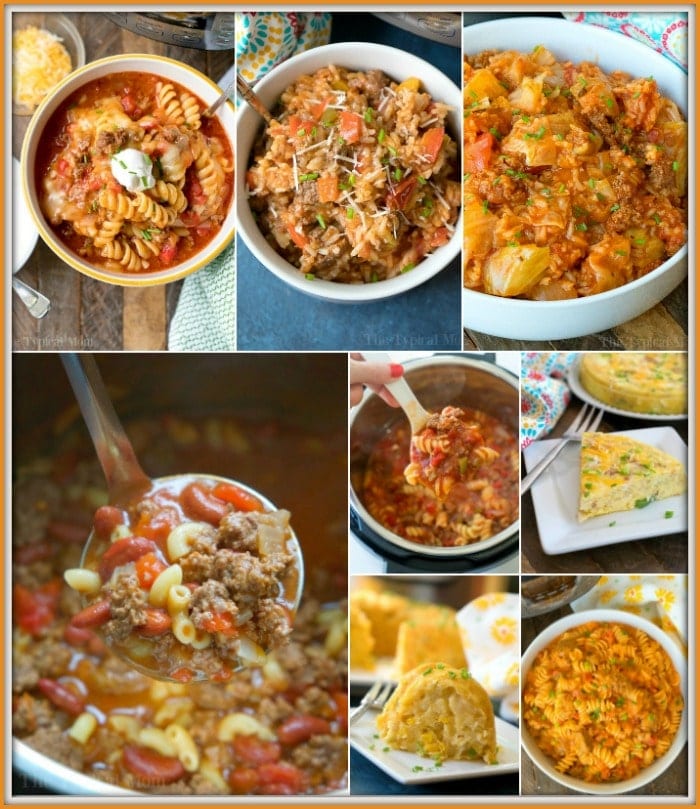 We are all in love with these easy Instant Pot casseroles here! These and many others are included in your huge list of easy Instant Pot recipes so make sure to look there too for more dinner ideas. (originally published 4/18, affiliate links present)
Ninja Foodi Casserole
Who doesn't love a great throw together meal. I mean your Grandmother and Mom probably made one of these each week, but in the oven. These are a lot faster!
You can make them as an easy Ninja Foodi recipe, in your Crockpot Express, Mealthy or any other pressure cooker brand. One pot meals cooking noodles and meat together is the best.
FIRST – You should sign up for my free newsletter so you get new posts emailed to you twice a week and never miss out on anything! Now let's start with a few basic tips:
Make sure to Bookmark our InstaPot recipes page. We add new ones each week!
Then PRINT this —–> Instant Pot cooking times cheat sheet that will help you understand how long meat, vegetables and beans take to cook in your pressure cooker.
For reference, this is the pressure cooker I have (a 6 quart) and use for all recipe creations.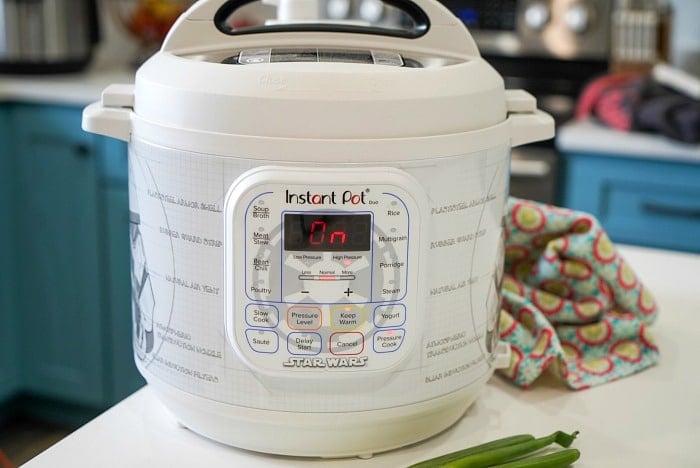 Casserole in Pressure Cooker
Think of your favorite long grain rice or cheesy casserole that takes over an hour to bake, done in less than 20 minutes. I love these easy dinners when we have a busy evening ahead of us.
Yes!! If you too want quick weeknight meals in a whole lot less time, this post is for you!
We have all your favorite dinners made with a twist cooked in no time.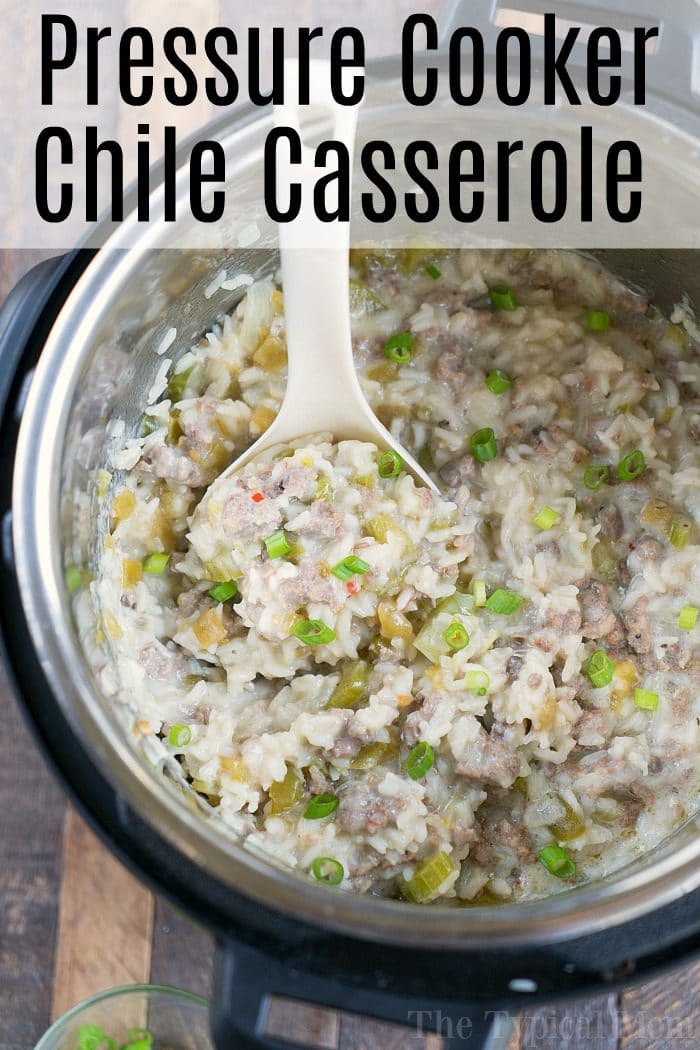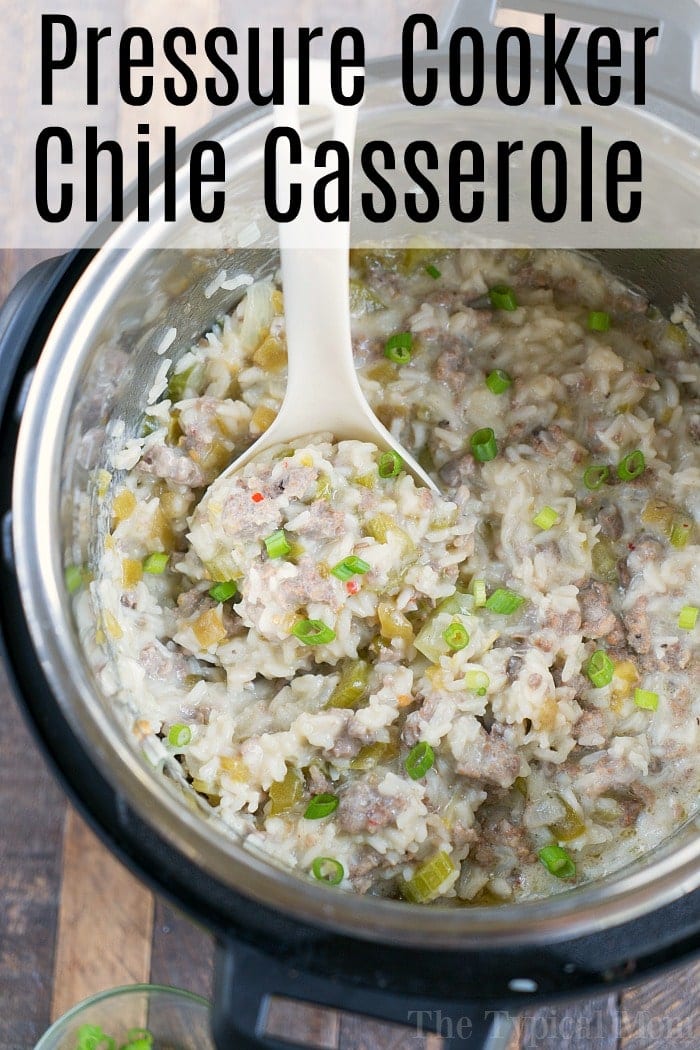 Instant Pot Pasta Casserole
My kids love them all because everything is together in one pot which allows the flavors to really deepen. Pressure cooking has really transformed our family dinners for sure. We eat together a lot more often now.
A casserole is an easy throw together (whatever you have in the pantry and fridge kind of meal). Using ground beef and some beef broth in your electric pressure cooker can create the most amazing meals like: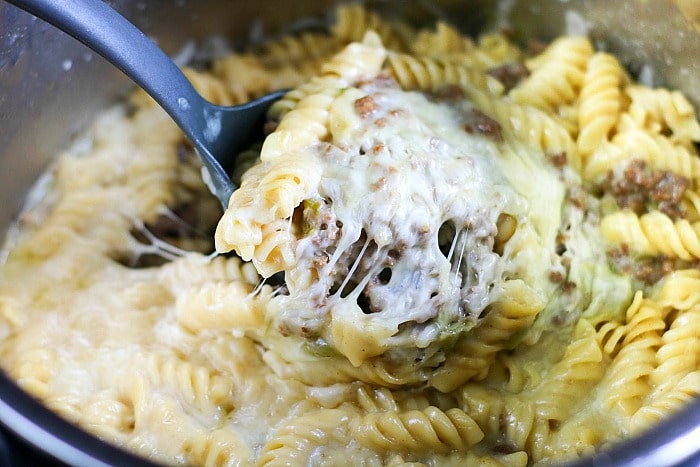 Instant Pot casserole recipes
PIN THIS page and check back often for more ideas.
And Instant Pot sausage and rice uses links, these didn't last long in our house.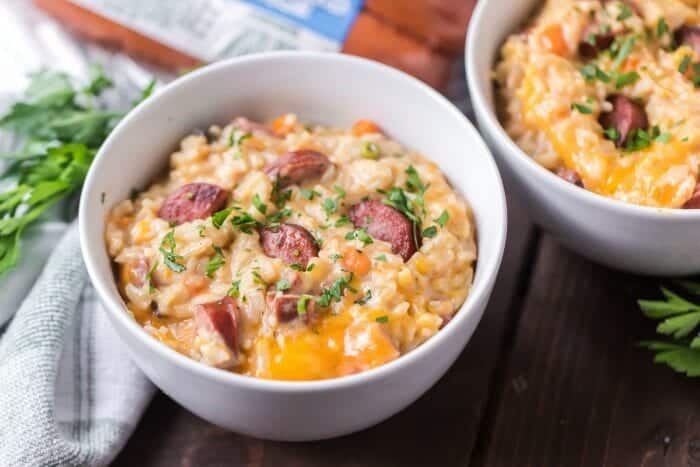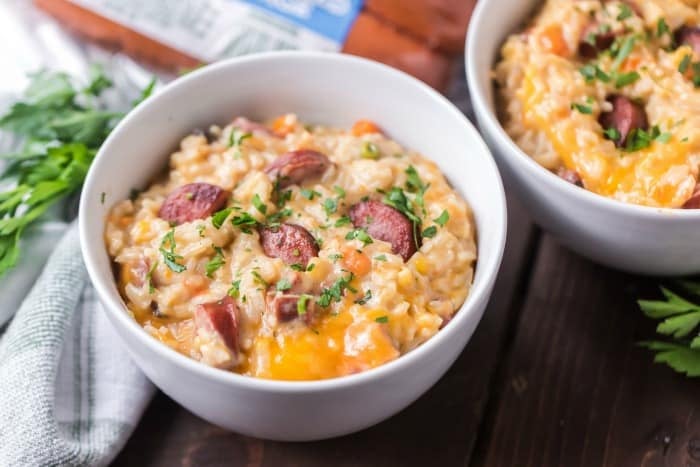 Our cheesy pressusre cooker lasagna casserole is so much easier to make than traditional lasagna. It has all the same wonderful flavors, but easier to eat, and done in just minutes
Want to make something around the holidays? Try our Instant Pot turkey tenderloin casserole with noodles.
Just cook on high pressure and in less than 20 minutes including prep time it will be done! Your slow cooker can't do that. 😉
Our favorite classic dish Pressure cooker tuna noodle casserole, is a home town fave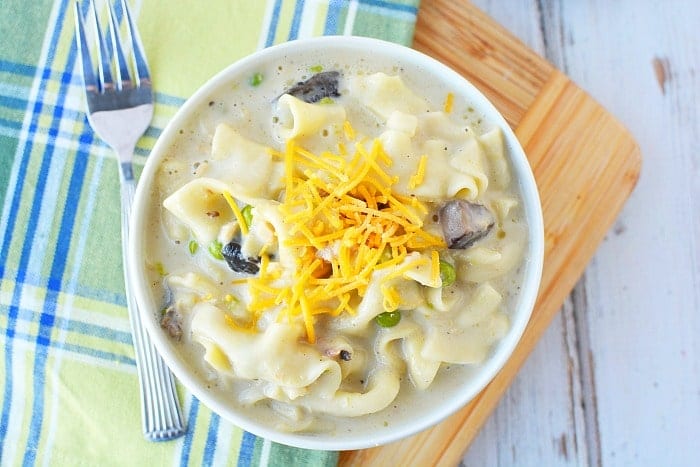 Yes!! You can cook classic dishes you've always loved like pressure cooker chicken mushroom casserole and these others!
No more turning on your oven when it is 100 degrees outside to make your favorite casserole.
Just use your InstaPot and make it WAY faster with the same great taste.
It's even perfect for simple lunch time ideas like hard boiled eggs! Use a cup of water and in 15 minutes they're done to perfection.
InstaPot casserole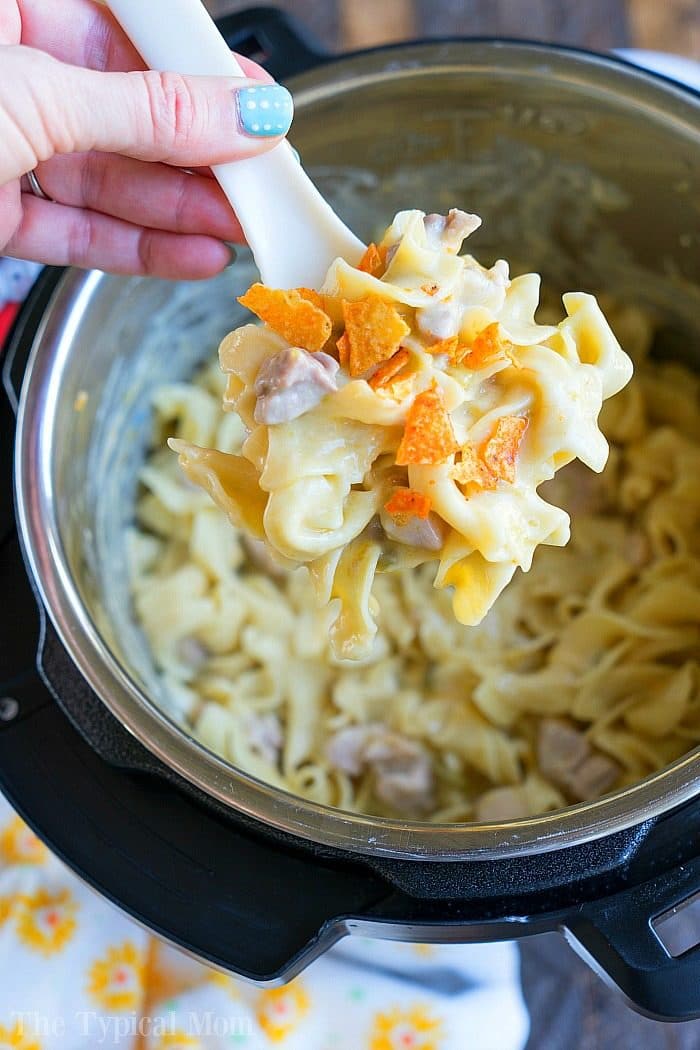 Many recipes such as our Instant Pot chicken broccoli rice casserole can be "tweaked" too. Rather use leftover ham or turkey, swap that out! Have a precooked sausage link in your fridge, dice that up instead!
For the holidays I make this Instant Pot corn casserole recipe. It not only tastes amazing and is a great pressure cooker side dish, but looks pretty too in a bundt cake form.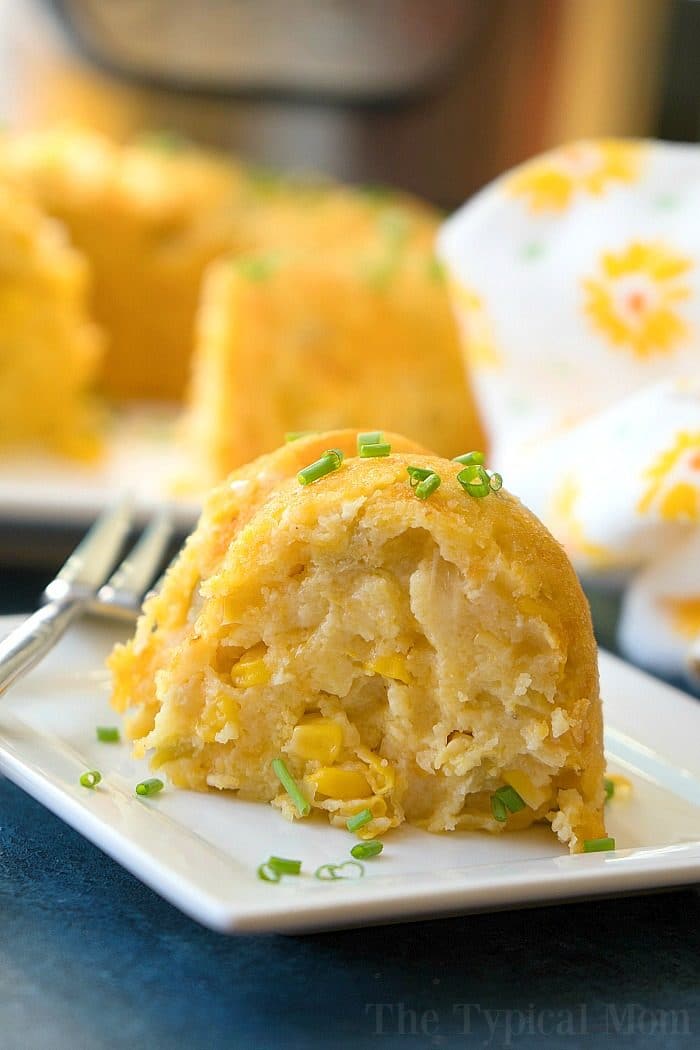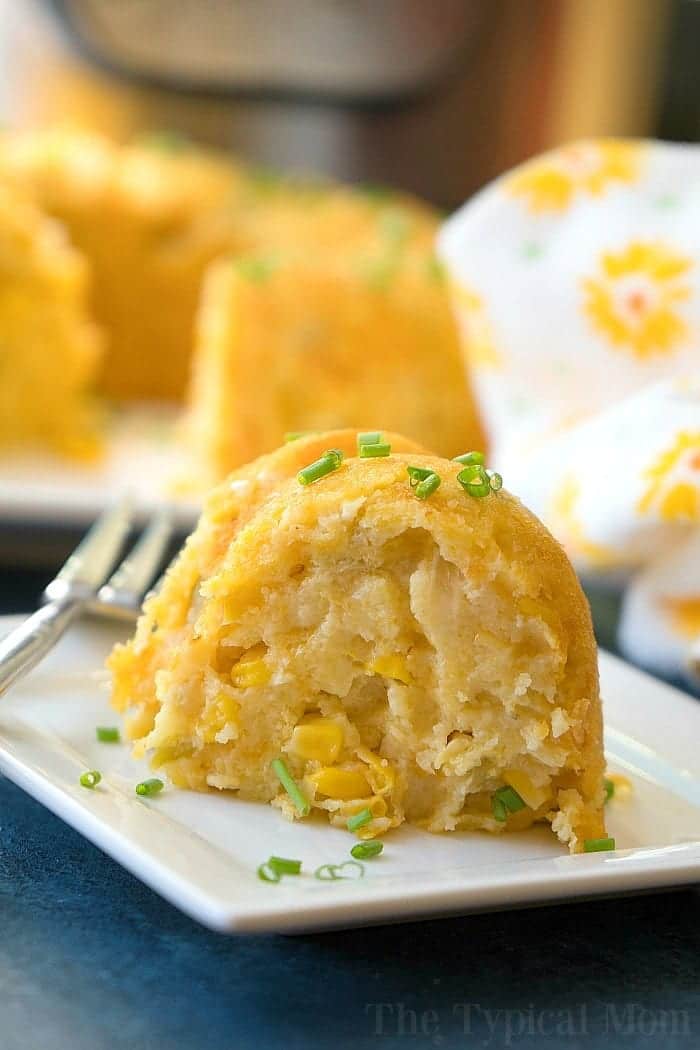 If you're having a brunch or need a breakfast idea this Instant Pot breakfast casserole cooked pot in pot style is great. Packed with hash browns and eggs it's always a winner.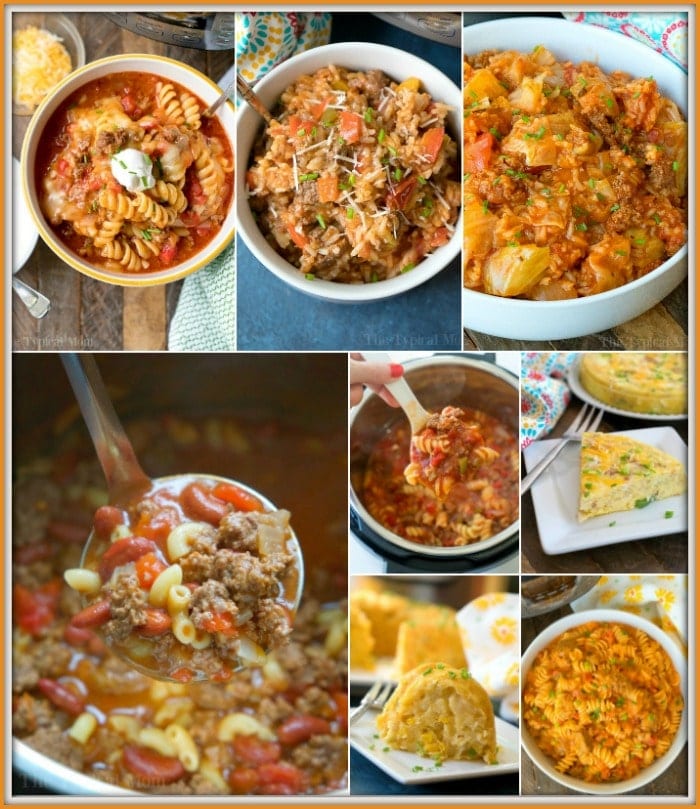 Instant Pot Rice Casserole
To me a casserole is everything dumped into one pot or dish and cooked together so all the flavors permeate throughout the dish.
Meat + veggies (sometimes) + rice or pasta = a casserole in my mind.
Now that I use my Instant Pot on an almost daily basis I begin to think outside of the box when it comes to a casserole.
Many times I just luck out, like the taco casserole you see below. I literally threw together what I had in my house that I would normally include in tacos.
It came out totally incredible in under 30 minutes with a quick release at the end. You can do the same thing too…just think outside of the box! Try cabbage next time with our Instant Pot sausage and cabbage with noodles recipe.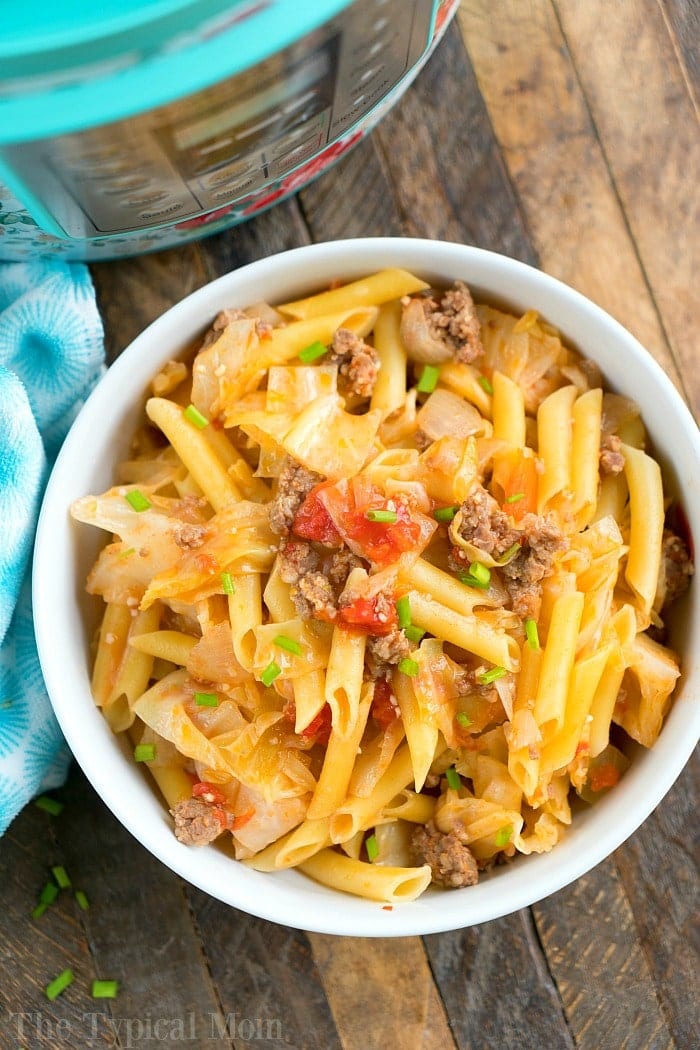 Instant Pot pizza pasta is a sort of pressure cooker pizza casserole of sorts. You can add all the toppings you love, I have Instant Pot pizza directions too after you're done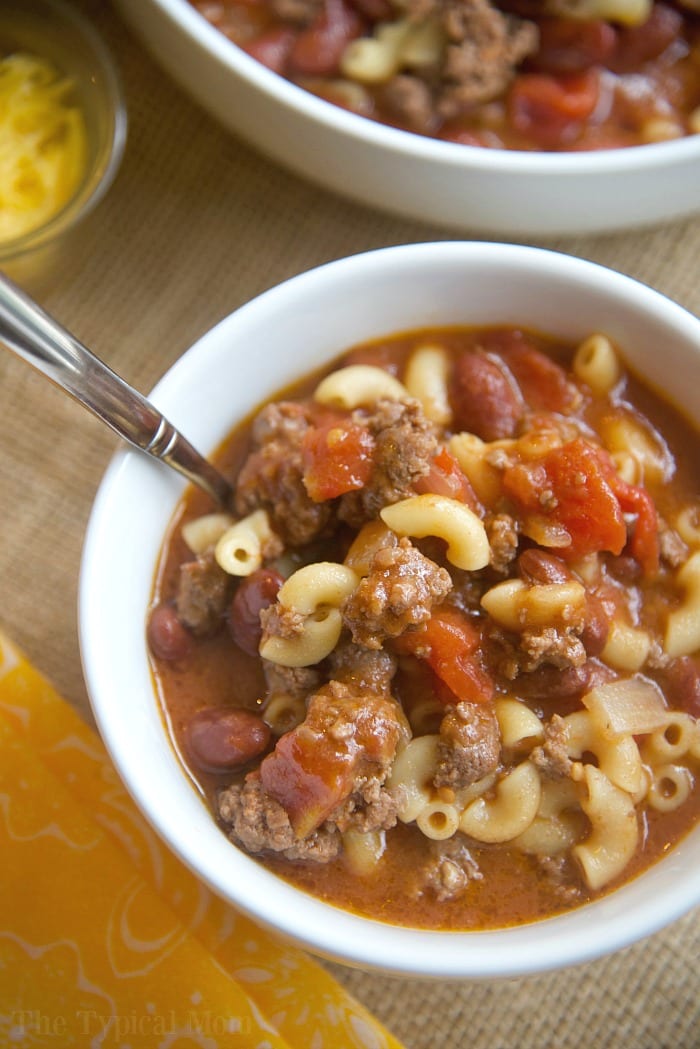 Without casserole in it's name I call this Instant Pot chili mac a casserole. Everything is mixed together in one yummy dinner, same with our Instant Pot cheeseburger macaroni.
Same thing with this Instant Pot red beans and rice. Not a casserole specifically but anything where the meat and starches are all cooked together is a casserole to me .
This one is great if you need a pantry ingredient recipe. Omit the meat and there you have it. Super cheap and filling.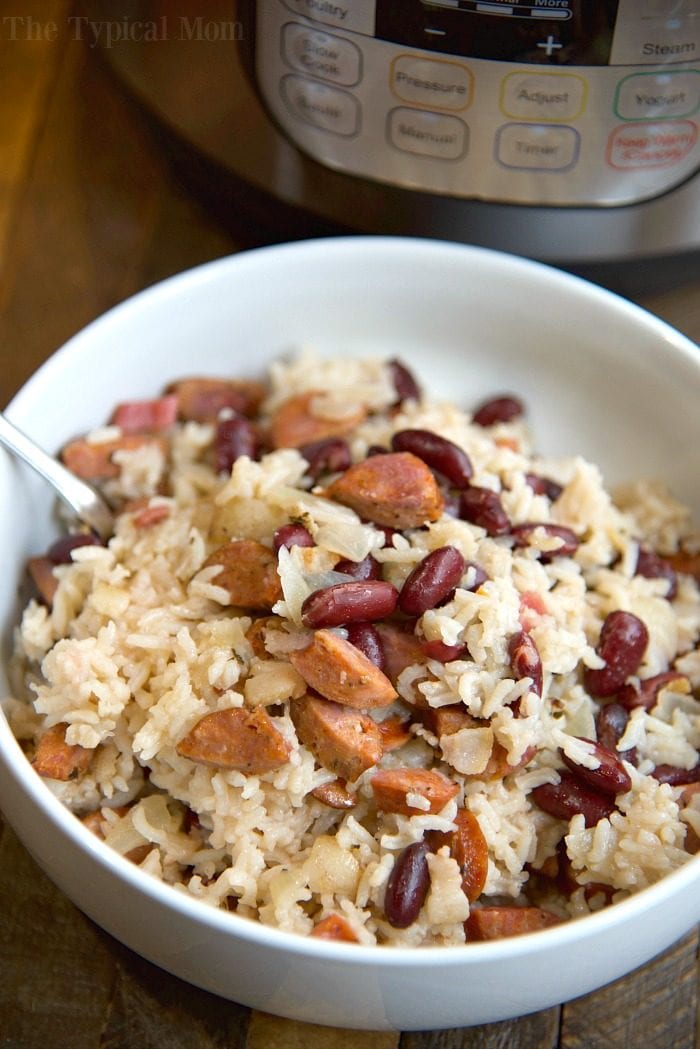 Thinking outside of the box we found this Instant Pot Mexican Casserole looks and sounds delicious too
Are there another pressure cooker casseroles you've made that you love, or that you have put together yourself? I'd love to hear it so we can try it too!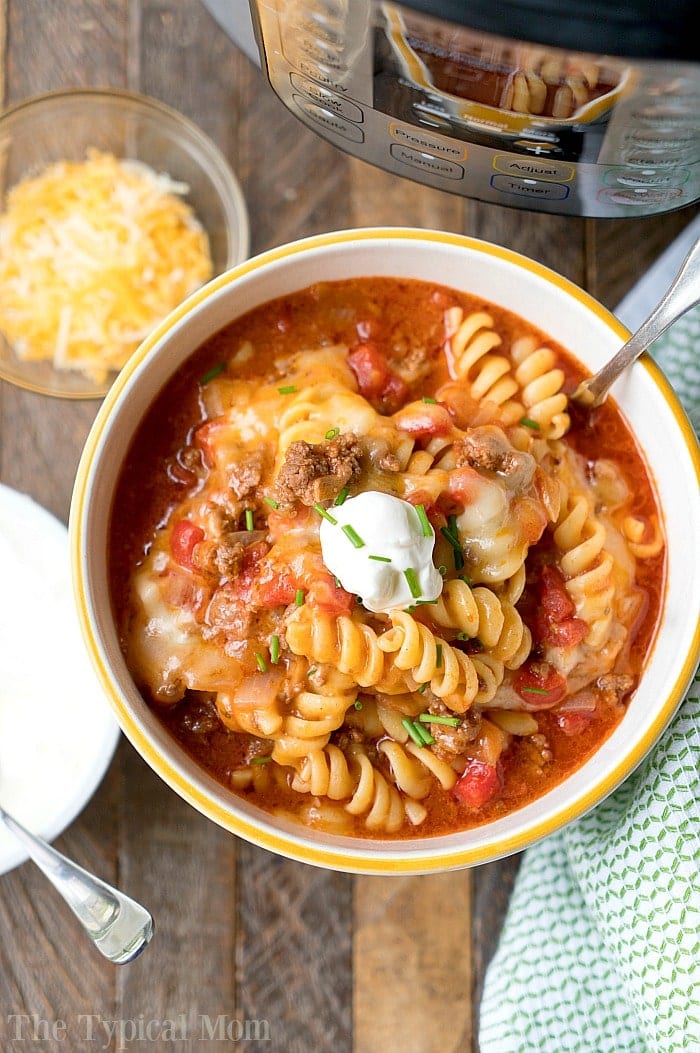 Next try our one pot meal with pasta and chicken thighs with this pressure cooker lemon chicken casserole! Here are a few questions you might have right about now:
What are the best casserole dishes?
The one your whole family loves the most in my opinion. I love those that use up leftover ham or turkey as well after the holidays.
What are the three main parts of a casserole?
Meat, starch and liquid are your bases. From there you can add small vegetables and seasonings of course.
The noodles soaked up all that goodness as it cooked which made this one pot meal over the top!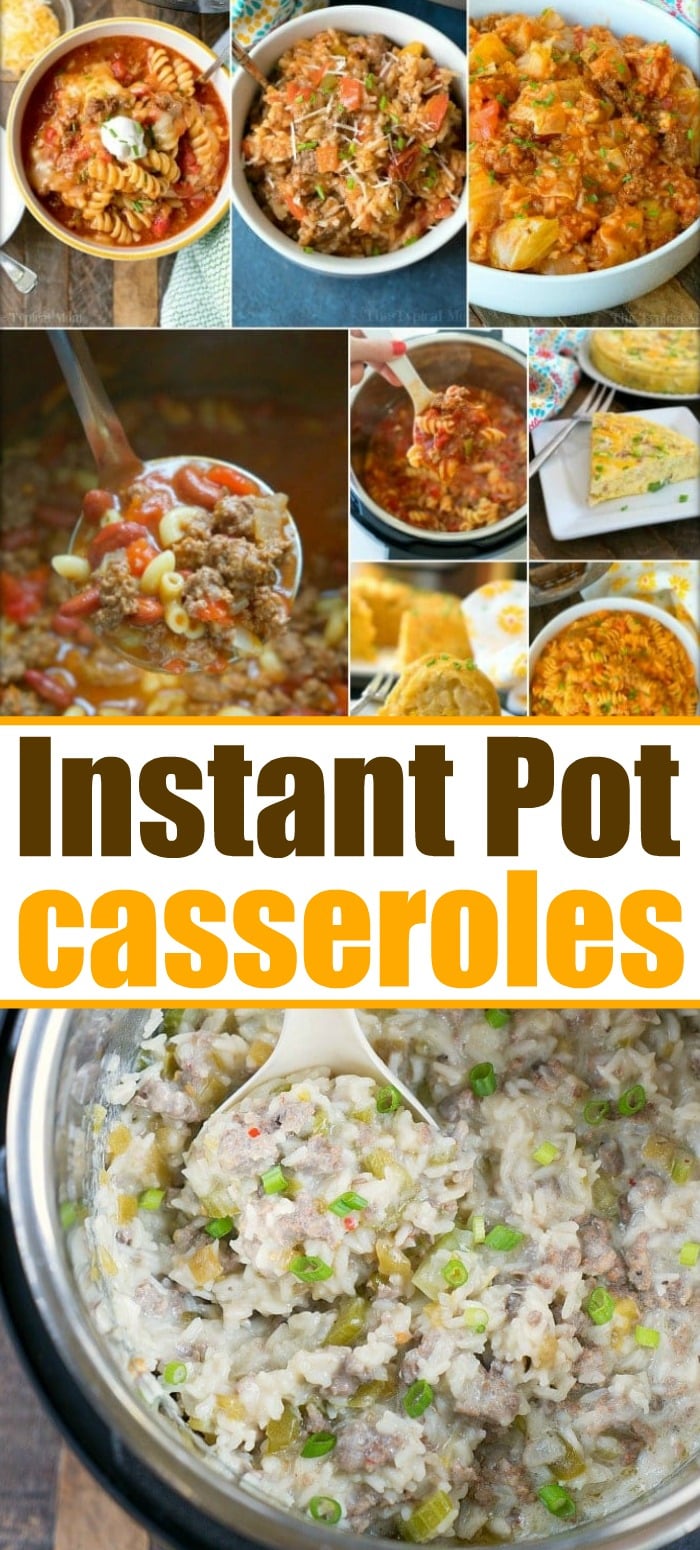 This is how to make one, basically, of course follow instructions on a recipe you find specifically.
Time needed: 25 minutes
Instant Pot Casserole
Choose meat

Choose the meat you want to use. Add it in diced with some olive oil and saute until outsides are no longer pink. Deglaze pot when done.

Add water or broth

Broth has a lot more flavor so that's what I prefer. Water works as an alternative. You'll need enough to absorb (and then some) whatever starch you add.

Choose pasta or rice

Choose which starch you want added. Typically you'll need to add twice as much liquid as starch added. Follow recipe you're making as far as these amounts are concerned.

Pressure cook

I almost always use high pressure with a quick release. Rice typically will need 10-12 minutes and pasta needs only about 3 minutes to cook.

Let it sit

The longer an Instant Pot casserole sits the thicker it will become. Don't freak out immediately, it won't be that soupy for long.
Want to see a few of my favorite things that I am totally obsessed with?? Take a peek and see how many you might already have…twinsies!
Looking for more easy family recipes and tips? LIKE The Typical Mom Facebook page?
Then sign up for my free newsletter, and follow me on Pinterest! 😉
***** If you LOVED this recipe give it 5 Stars below and let everyone know what you thought about it. 😉
Instant Pot Casseroles
Lots of different Instant Pot casseroles with ground beef, chicken, pasta or rice in a sauce.
Instructions
Turn to saute and add your olive oil, diced onion, sausage, salt and taco seasoning. Cook until meat is broken up into smaller pieces and no longer pink. Then press stop.

Add can of diced tomatoes and stir and spread meat out on to the bottom of the pot. Sprinkle your uncooked noodles over the top of this layer, then pour the broth over the top of everything, do not stir.

Close your lid and steam valve. Press the pressure button for 4 minutes. Do a quick release, lift lid, stir and set to saute once again.

Stir in sour cream and 3/4 c of cheese until cheese is melted and taco pasta starts to bubble and thicken. Cook until noodles are as tender as you'd like them to be. Then press stop and serve with remaining cheese on top of bowls.
Nutrition Facts
Instant Pot Casseroles
Amount Per Serving (1 oz)
Calories 320
Calories from Fat 198
% Daily Value*
Fat 22g34%
Cholesterol 57mg19%
Sodium 691mg30%
Potassium 329mg9%
Carbohydrates 17g6%
Protein 14g28%
Vitamin A 495IU10%
Vitamin C 8mg10%
Calcium 185mg19%
Iron 1mg6%
* Percent Daily Values are based on a 2000 calorie diet.