Air fryer dessert recipes are here!! If you're ready to learn how to make an air fryer cake or brownies in a Ninja Foodi, we're here to guide you along.
Love air fryer dessert recipes?? We have a bunch to choose from right here. From chocolate cake to donuts, sticky buns and more. If you love easy air fryer recipes you're in for some treats.
You can use any brand you have. My Cosori works just as good as my Foodi, just use your favorite one. Most of these do not require air fryer accessories except maybe our pizookie which is incredible.
Ninja Foodi Dessert Recipes
If you love air fryer recipes too, here are some resources to start with: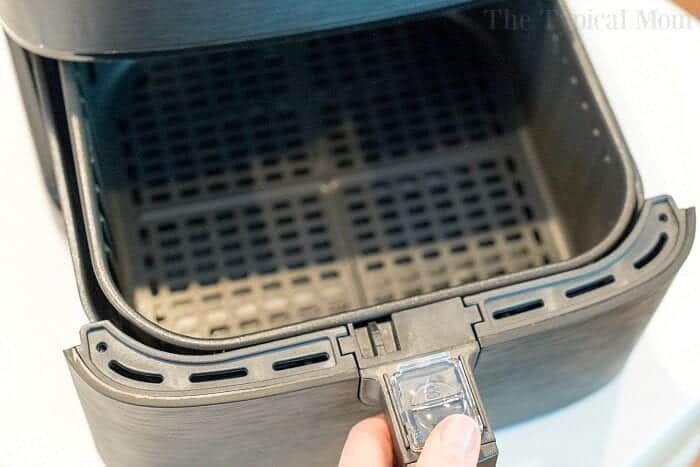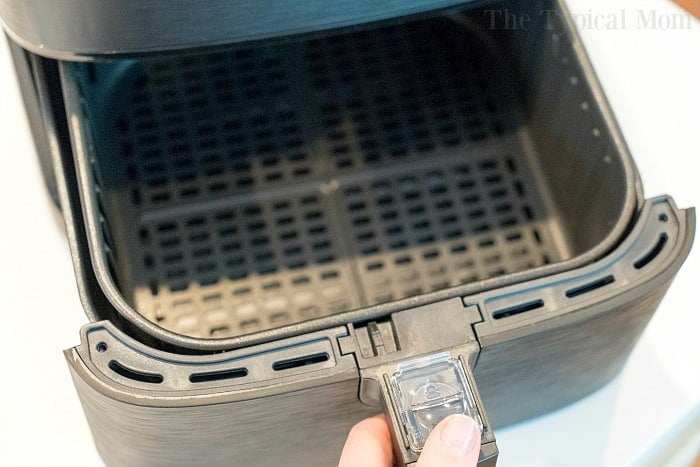 If you have an air fryer basket you're set. They will all work in your Ninja Foodi too so it doesn't matter what model you have.
Want to take all of these to the next level? Grab a gallon of vanilla ice cream to top them with too.
Can you cook everything in an air fryer?
Well I haven't found anything that doesn't work. I mean I have made air fryer ribs even and those worked well. I suppose something submerged in water like white rice might not work as well.
You can really air fry everything though and it's so much better than in the oven.
What can I bake in my air fryer?
Air fryer chocolate chip cookies are fun and always a win with the kiddos for sure. You can easily mix this one up with different flavors like peanut butter too.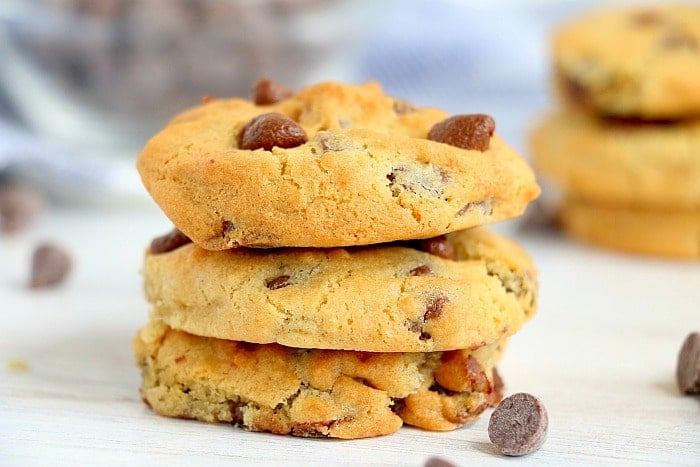 Can I bake a cake in the air fryer?
YES! If you love chocolate you can make an air fried cake with ooey gooey chocolate ooozing out of the center. We've got this air fryer pumpkin pie you've got to try.
Made in individual servings to satisfy your cravings, you can cook just a few air fryer gingerbread cookies at a time which is great for just a couple or yourself. 😉
Can you use ramekins in an air fryer?
Remember, it is a convection oven after all! You probably have some ramekins or mini baking dishes in your cabinet already, you don't need a special type.
Also tea cups work great too if they are oven safe. The size of your air fryer will determine what size you can fit, and how many can be put in at a time.
I love single serving treats. They don't get me into trouble as much I guess. lol
You can make as many or as few as you want too so they're warm and fresh every time.
Looking for the best air fryer donut recipe around? Search no further because we have these cinnamon sugar beauties! They're made super easy using refrigerated cinnamon rolls. Next to pop tarts they're my girls' favorite treats.
In our list of easy air fryer breakfast recipes we have the recipe for air fryer zucchini bread too. This can be a morning treat or an air fryer dessert recipe as well.
I kid you not. Between my Instant Pot and this air fryer I hardly ever turn on my oven nowadays. Seriously, you can even bake in this thing!
There is nothing I cannot make in either of these "magical" multi functional kitchen appliances.
They're both taken with us when we travel in our RV too because they work so much better than the stove, even though it's brand new.
We've also trying to eat healthier BUT I love comfort foods to give them all up. THIS machine is the answer! You still get crispy foods without them being laden with oil and fat.
Next, you need to make our refrigerated cinnamon rolls in an air fryer. Don't stop there though because our semi homemade version of sticky buns is beyond amazing.
You MUST try these as they're incredible and taste homemade.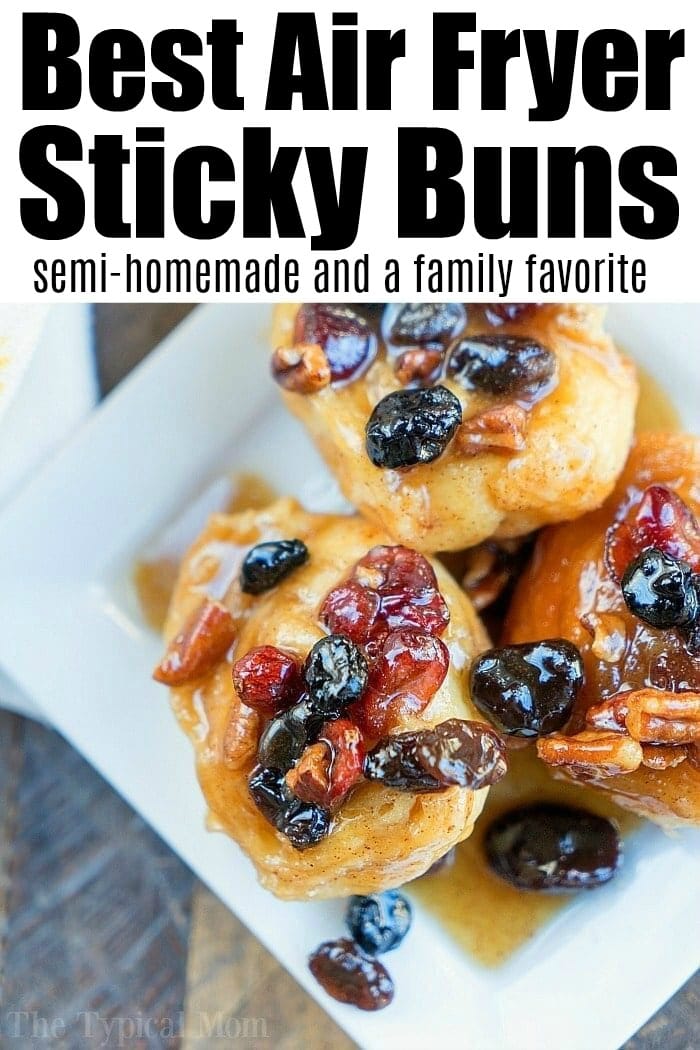 Air fryer desserts
You can make a batch of air fryer brownies using a box of ready made mix.

It just requires an egg mold or mini bunt pan to do. We've made pressure cooker brownies too which are amazing but this way you get that crusty edge you probably love too.

Want to make an air fryer cake??!! You can do that pretty easily now too.
If you're ready for a Mexican treat you can throw in a batch of air fryer churros too.