Delicious healthy electric pressure cooker recipes are on their way! It's possible to make amazingly healthy Instant Pot or Ninja Foodi dinners on a regular basis. Even your kids will love these healthy meals.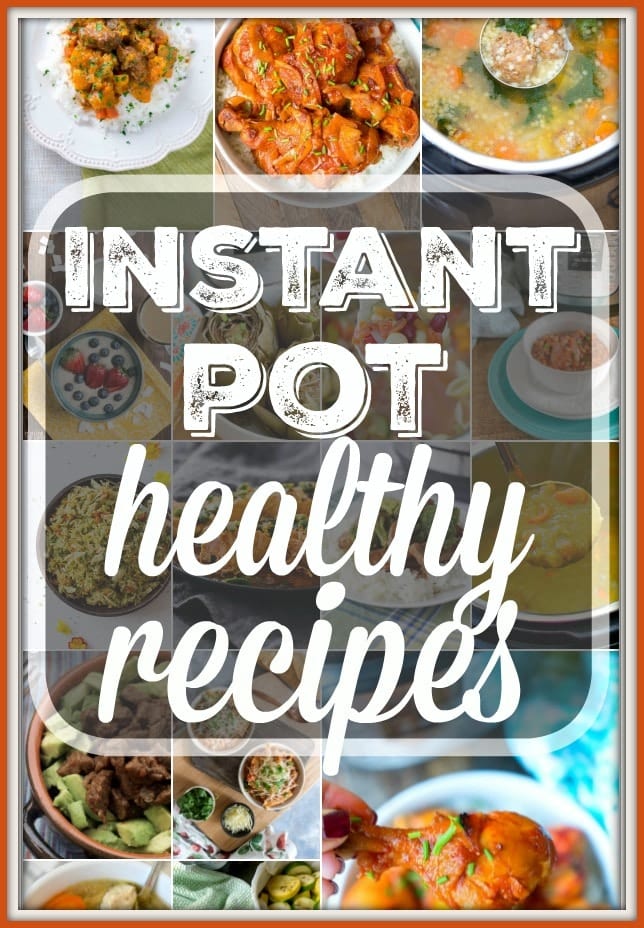 If you're looking for some healthy electric pressure cooker recipes I have a bunch to choose from! What amazes me and makes it easier to cook from scratch using my pressure cooker is that I can make tender beans from dry beans in about 30 minutes. Add a bit of broth, vegetables and maybe some leftover ham and I have myself a meal we have all loved. Included in our LONG list of Instant Pot recipes! (originally published 5/18, affiliate links present)
Healthy Dinner Ideas Instant Pot
We started compiling healthier meals with this Instant Pot chicken recipes roundup and after making Ninja Foodi popcorn. I am telling you that these machines can do it all. From healthy breakfasts to dinners and even apple desserts, these aren't just for casseroles.
Once we got our new pressure cooker AND air fryer we added more Ninja Foodi chicken recipes to our website and kept going from there. Here are just a few of our favorite creations.
FIRST – You should sign up for my free newsletter so you get new posts emailed to you twice a week and never miss out on anything! Now let's start with a few basic tips:
Make sure to Bookmark our InstaPot recipes page. We add new ones each week!
Then PRINT this —–> Instant Pot cooking times cheat sheet that will help you understand how long meat, vegetables and beans take to cook in your pressure cooker.
For reference, this is the pressure cooker I have (a 6 quart) and use for all recipe creations.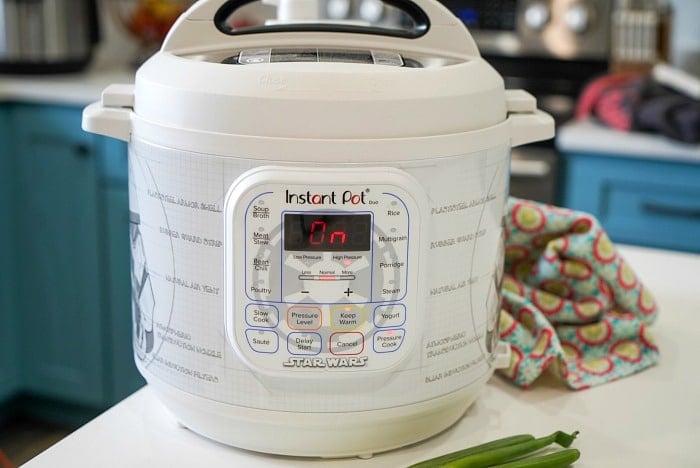 Healthy Ninja Foodi Recipes
This healthy electric pressure cooker recipes post combines all the recipes we love. All are lower in calories and fat cooked in your Ninja Foodi or other brand though. Like this pressure cooker ham and beans recipe.
Many use dry beans and fresh vegetables like our pressure cooker bean soup. It's so naturally flavorful it really needs little to no seasoning.
Any brand works y'all. If you need to find low calorie Crockpot Express recipes you can use that pot too. High pressure is the same across the board as long as it is an electric version.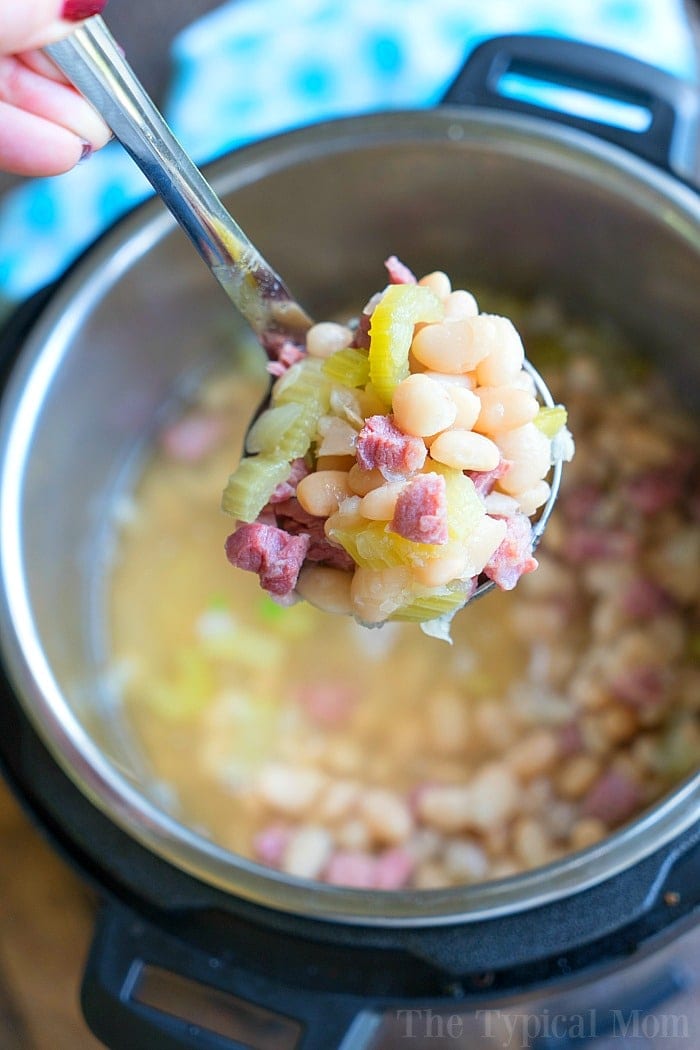 Healthy Pressure Cooker Recipes
I also have these easy Ninja Foodi recipes and these will work for your Crockpot Express or Mealthy too. I use them all depending on the day and the dish I am making.
When you want to treat yourself, seafood is usually top on our list. You can make Instant Pot lobster tail steamed perfectly this way in little time.
As many people do I tried to focus this year on eating healthier. I love using my multi cooker so I paired the two and created several healthy Instant Pot recipes we have enjoyed day after day for dinner.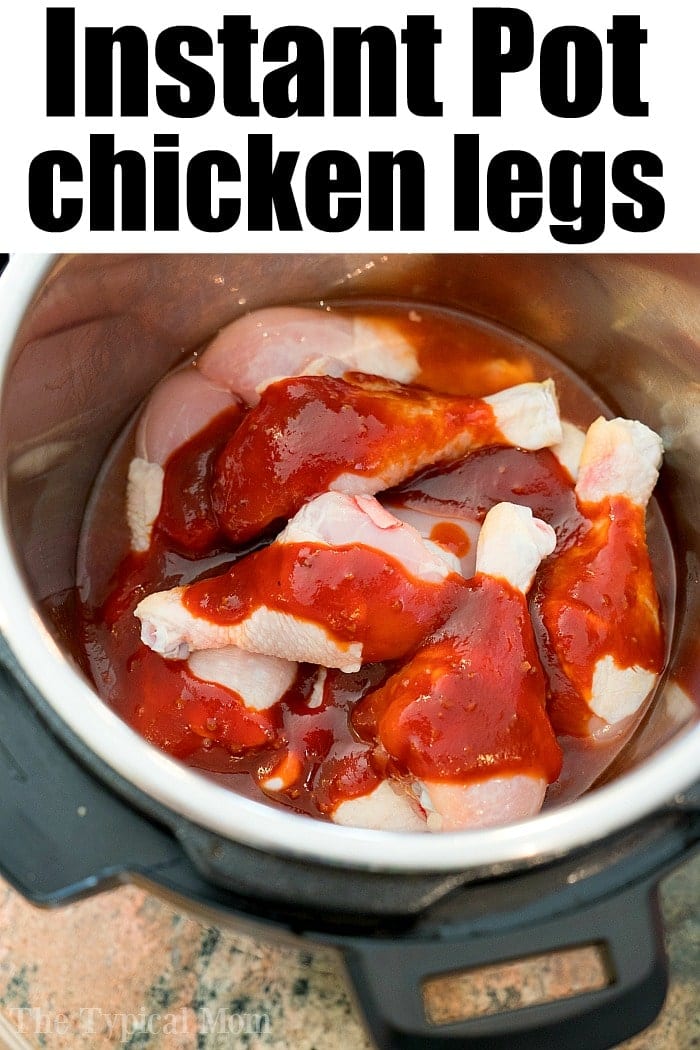 Is the Instant Pot a healthy way to cook?
I will say ABSOLUTELY! I've never cooked so many homemade meals before on an ongoing basis. It is just so easy to follow these Instant Pot cook times to create fall off the bone meat and Instant Pot casseroles my family loves.
Chicken Recipes in Pressure Cooker
If you're looking for a really low fat and almost zero Weight Watchers points meal, use these stackable steamer pans to make fish and veggies. With a side of brown rice it's a gluten free pressure cooking dinner.
For something really simple just throw in an Instant Pot beer can chicken tonight with a side of pressure cooker quinoa and you're done!
Then try our healthy Instant Pot chicken parmesan that has no breading but TONS of flavor.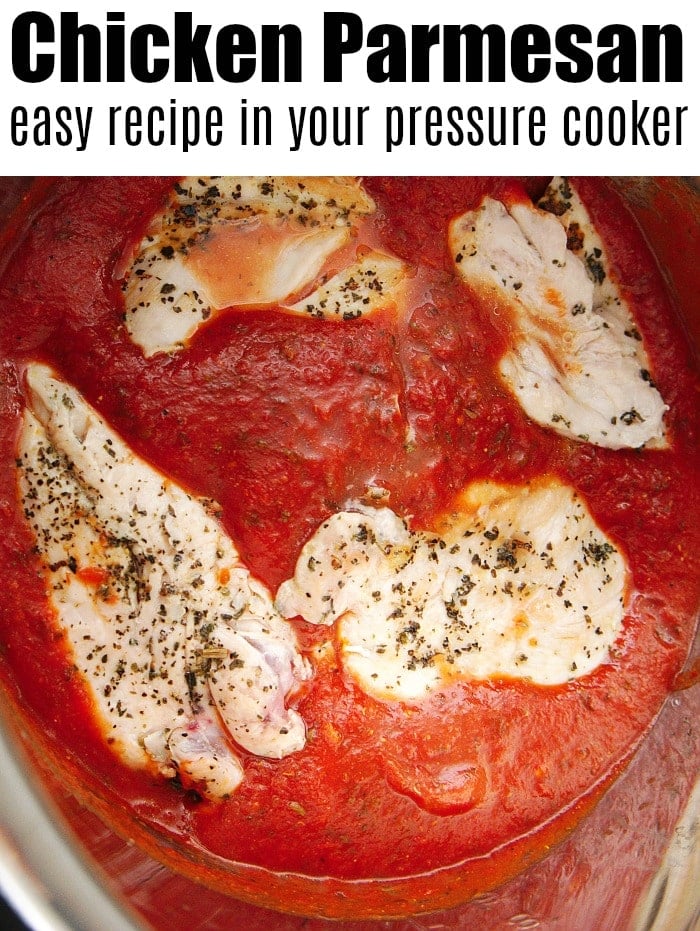 Wondering how do I cook fish in a pressure cooker? It's way easier than you probably think! We love Instant Pot Fish and Instant Pot tilapia with vegetables because it's cooked separately but yet together in different compartments.
That way the flavors stay to themselves until you put them on your plate. Really accentuates the natural flavors of the fish and all I used was olive oil and a bit of oregano and seasoned salt. Flaky and perfect when done.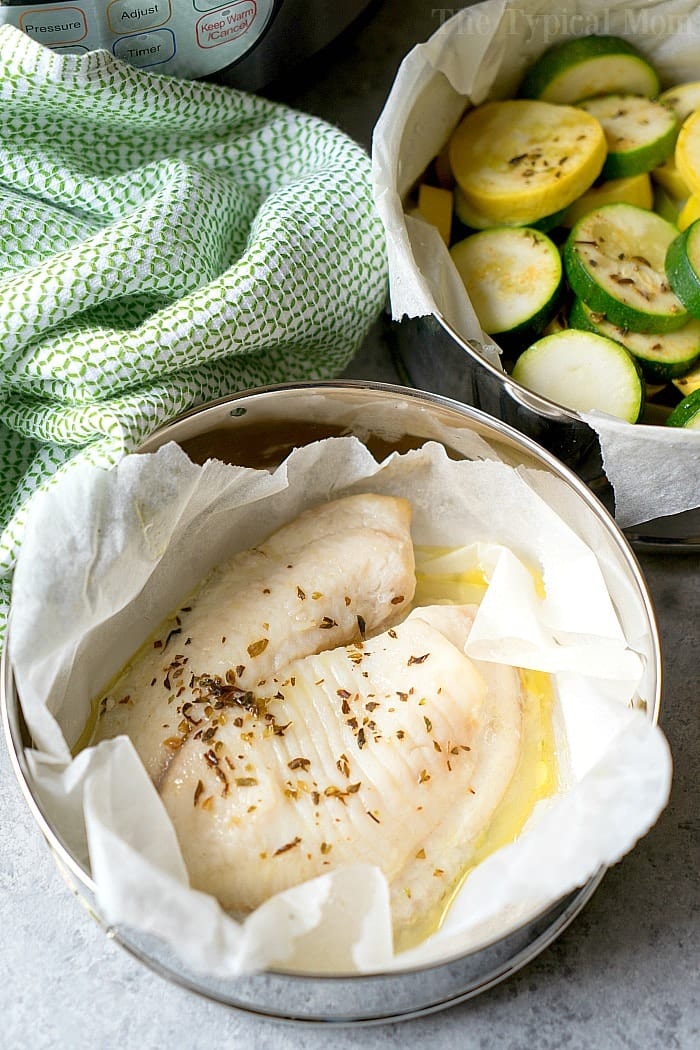 Healthy Instant Pot Recipes for Beginners
I've got more healthy Instant Pot recipes for you though, we aren't done my friends. We love our homemade Instant Pot Split Pea Soup Recipe that takes just 17 minutes. As well as this light and flavorful Instant Pot Italian Wedding Soup
This Instant Pot Chicken Noodle Soup can be made with boneless skinless chicken breasts. Or if you don't have time just use a rotisserie that's already cooked and shred it up.
You do not have to be sick to enjoy this pressure cooker chicken soup that only requires a few ingredients. It can really load it up with lots of vegetables!!
Have you ever heard of Instant Pot Borscht?? If not you should try something new! This easy pressure cooker Paleo Chicken Cacciatore is a winner and done much faster than in your slow cooker.
If you're looking for a vegetarian soup, try our easy Instant Pot Minestrone Soup or Instant Pot vegetable beef soup tonight for dinner! Another side dish or main dish sometimes for us are these easy Instant Pot Artichokes!
During the summertime when you can get artichokes for next to nothing, stock up!! They take no time at all to get tender and flavorful in your pressure cooker and I can eat these as an entire meal when they're in season.
I have a very popular easy Instant Pot butter chicken here on The Typical Mom. But if you're looking for a healthier version there is one below. Mix it up and treat yourself with this creamy version too sometime. 😉
Healthy electric pressure cooker dinner recipes
If you have something else that should be added to our roundup let us know!
As I said here is a second version of a Healthy Instant Pot Butter Chicken as well as an Instant Pot lasagna soup that is to die for! A new lunch could be this Chicken Sweet Potato & Kale Soup.
If you aren't a kale lover we may make you a believer with this one, as well as our pressure cooker sausage soup. It too has this healthy dark green veggie in it and brings a wonderful flavor to the meal.
And of course Brussels Sprouts in 5 Minutes are a winner every time. Even m 10 year old is obsessed with brussels now.
Love greenery, try this Loaded Broccoli Cheddar Soup and more veggies are in this Beef & Butternut Squash Stew.
Fish is always a winner in our house so we love this Instant Pot Salmon with Chili-Lime Sauce for dinner. And try this Coconut Low Carb Porridge for breakfast.
Here are a few others to round up our list of quick and easy, but still healthy pressure cooker recipes. Make a batch of Instant Pot hard boiled eggs and have breakfast for dinner.
For a bit of sweetness this Butternut Squash & Apple Soup is kinda' magical. Then try this hearty Instant Pot Chili Lime Steak Bowl with Dad in mind with some easy homemade black bean soup and/or Instant Pot Charro Beans!
Find more easy Instant Pot recipes and Ninja Foodi recipes on my site and let us know which ones you love the most.
Healthy Electric Pressure Cooker Recipes
Lots of healthy electric pressure cooker recipes to make in your crockpot express, Instant Pot or Ninja Foodi for dinner.
Instructions
Dice chicken into bite size pieces. Add this and your jar of teriyaki sauce into your pot. Add soy sauce and stir contents together.

Close lid and seal steam valve. Set to high pressure for 3 minutes with a 2 minute natural release.

Release rest of steam. If you want a thicker sauce, use a slotted spoon to remove meat. Set to saute in a bowl whisk together 2 tbsp cornstarch with 4 tbsp cold water until smooth. Pour this in and stir to thicken in about 1 minute.

Turn pot off, return meat, stir, and serve over rice.
Nutrition Facts
Healthy Electric Pressure Cooker Recipes
Amount Per Serving (1 oz)
Calories 384
Calories from Fat 234
% Daily Value*
Fat 26g40%
Cholesterol 128mg43%
Sodium 380mg17%
Potassium 332mg9%
Carbohydrates 4g1%
Protein 32g64%
Vitamin A 238IU5%
Vitamin C 3mg4%
Calcium 20mg2%
Iron 2mg11%
* Percent Daily Values are based on a 2000 calorie diet.