Here is a huge list of easy Crock Pot Express recipes for you to try in your new pressure cooker this week! From dinners to side dishes and desserts too you will surely find a favorite dish here. Simple and delicious meals your family will love to eat and make your life a lot easier in the kitchen.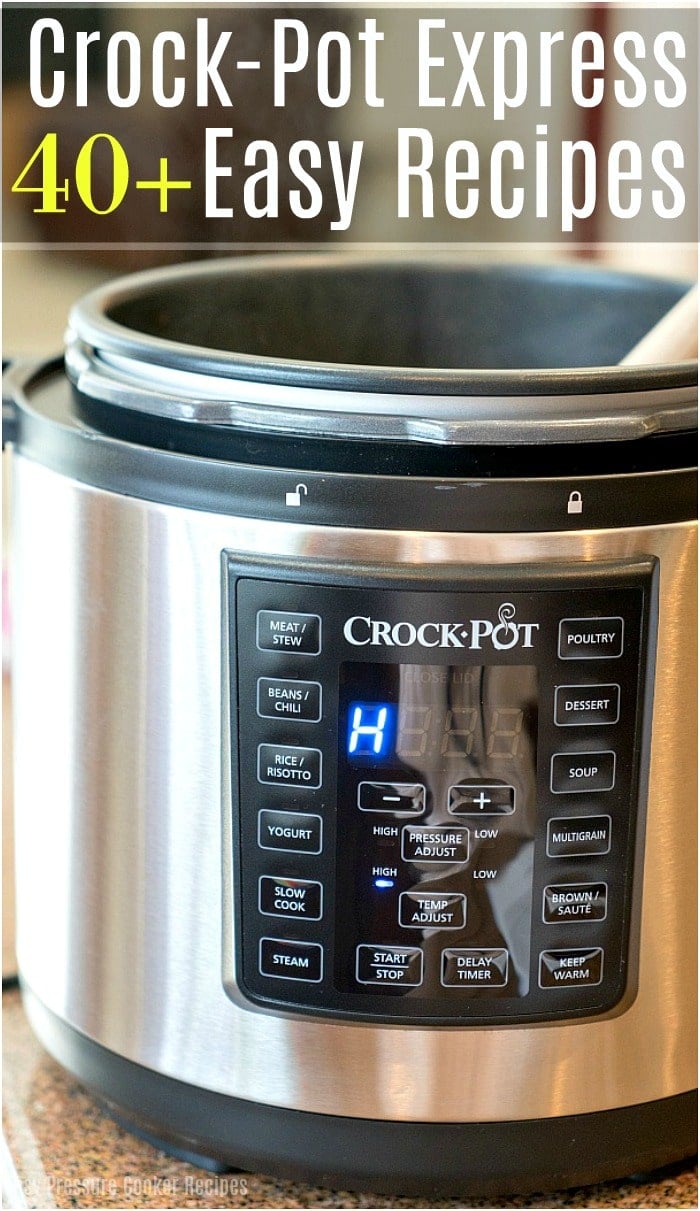 Ok so you're looking for a few easy Crock Pot Express recipes. Well we have a bunch and are adding new ones of our own and our favorite blogger's recipes every day!! Being able to cook in a Crockpot has always been amazing, but recently, they've upped their game. If you've yet to cook with the Crock pot Express crock multi-use programmable pot, you are in for a treat. Not only does it take place of several appliances that you may be storing in your kitchen, it cuts down the cooking time dramatically for ALL recipes. Some cook in just 15 minutes total! (affiliate links present, originally published 2/18)
Can I use Instant Pot Recipes for Crockpot Express
Yes!! If the options below aren't enough, take a look at this long list of easy Instant Pot recipes too. You can easily adapt to be used in this pressure cooker too. As long as your pot has a high pressure function you can make them all, it doesn't matter the brand name on the outside. Our quick and easy Ninja Foodi recipes work too for pressure cooking.
You can slow cook, pressure cook, steam, make rice and homemade yogurt, brown, saute and much more….. all with this one "fancy" appliance. What are you waiting for? You can find the Crock Pot Express you see here on my counter and try it out for yourself. This is a must-have for your kitchen!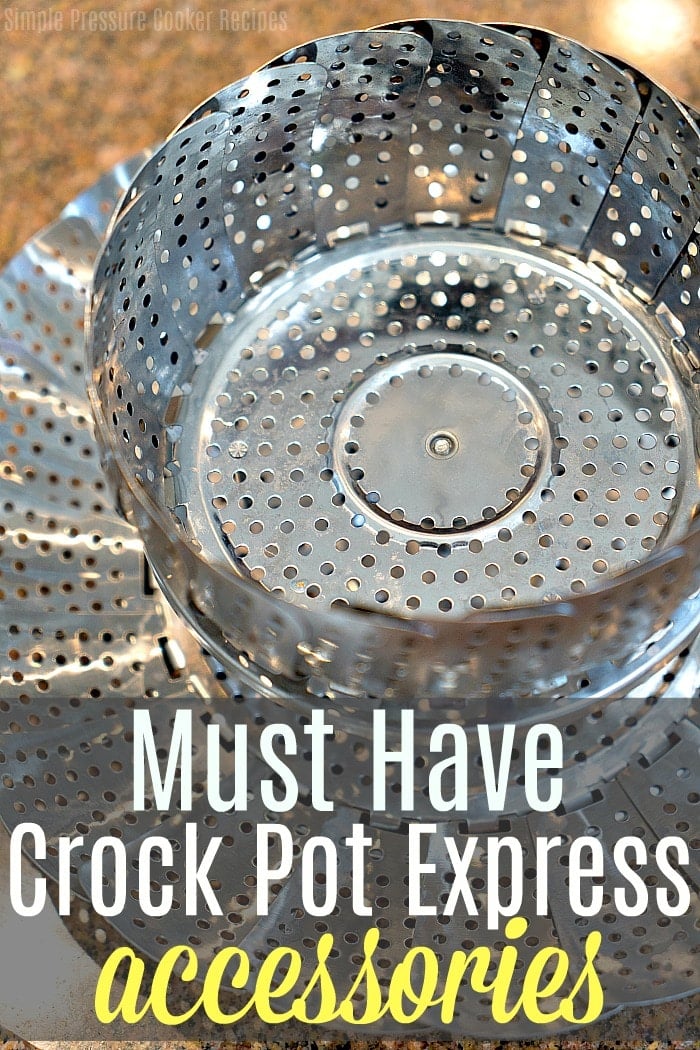 Free Crockpot Express Recipes
For more simple pressure cooker recipes and helpful tips sign up for our free newsletter here! I publish new posts each and every day and that will be sent out twice a week for you to read and try them all!
Looking for some easy new Crock Pock Express recipes you say? Here are some awesome ones to get you started! There's nothing this express crock multi cooker can't do really. You can cook dry beans to tender, protein and rice together at the same time, and vegetables too.
Crock Pot Express Beef Recipes
Let's start with a cow shall we. I will say we eat a lot of these because we buy half of one every single year from a local farmer. Saves us time, money, and I know where our meat is coming from this way.
You can combine a few ingredients together with your meat too though. Essentially if you have the liquid to grain ratio right you can add pasta or rice in there like our beef and noodles recipe. Now let's move on to the most popular bird to eat too…….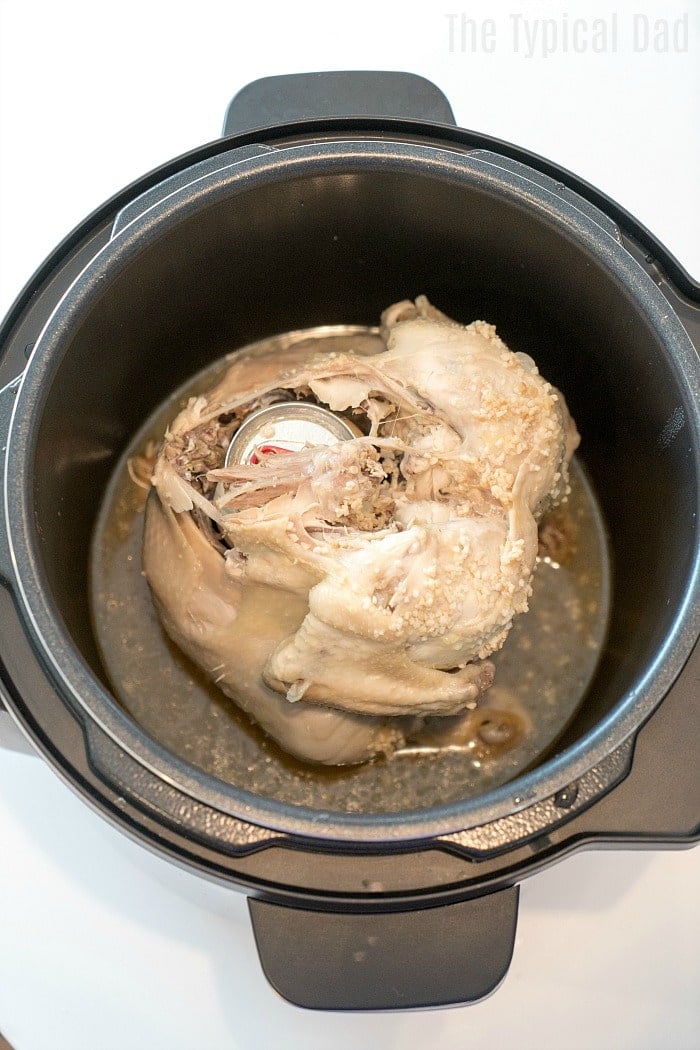 Chicken Recipes Crock Pot Express
Our most popular is probably our Crock Pot Express Barbecue Chicken – The cheapest and easiest dinner you'll ever make in this multi cooker pressure cooker. It is a kid fave, you only need 3 ingredients and made into tacos they are always a huge hit.
For a whole chicken there are several choices. All of which you want to sit on a trivet with some liquid in the bottom. Add garlic and fresh herbs into a stuffed whole chicken or leave empty inside.
I will tell you that soups work probably the best for a fast meal. You can start with dry beans or peas too and start from scratch quite easily. A cheap meal that goes over well especially if it is cold and snowy outside.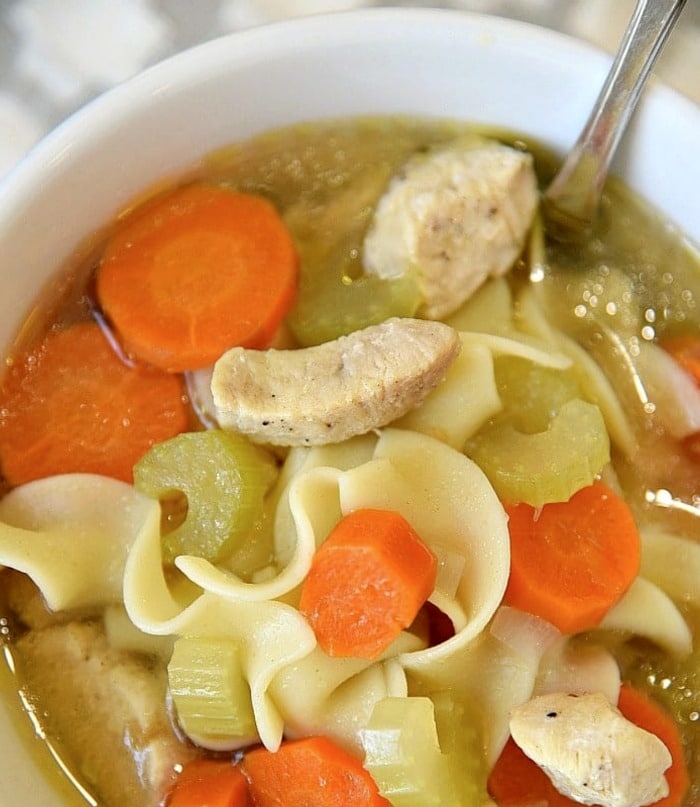 Recipes for Crockpot Express
I always use simple ingredients. You can always swap out spices or seasonings you would rather use than my suggestions. Most important part to take into account is how much liquid is necessary for each one. If not enough is included the pot will stop working and you'll be frustrated.
That comes into play more than ever with grains like our pressure cooker lentils and rice to get it tender.
Go from your grandmothers favorite dish that took all day to make to less than 30 minutes flat. Using leftover rotisserie chicken or fresh meat this one turns out fabulous every time. You can throw together our healthy soup recipe here and pressure cook for just 3 minutes to soften and done.
Crock Pot Express Pork Recipes
I mean these are fabulous too. You don't only have to use defrosted either. Instant Pot frozen pork roast turns out amazing too, and will save dinner if you've been forgetful.
Crockpot Express Ribs Who doesn't love ribs?!
The best Crock Pot Express pork chops
Easy Crock Pot Express Soup Recipes
And during the Fall months you should go with our Pressure Cooker Kabocha Squash Soup for a nutritious dinner idea.
Crock Pot Express Side Dishes
Crockpot Express white rice – fluffy and perfect every time
Breakfast Crock Pot Express grits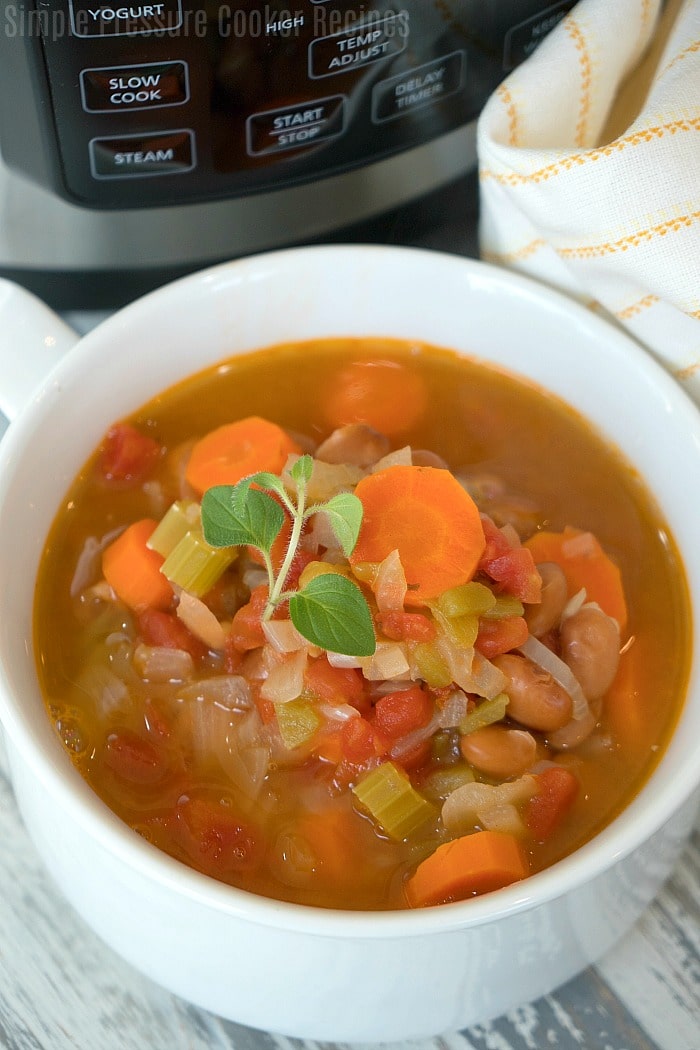 Electric Pressure Cooker Recipes
Let me tell you that you should not try slow cooker recipes in this thing. That function doesn't work well and you'll be disappointed. Just use your old fashioned pot for that because that is what it is for. More recipes please??!! Here you go!
Pressure cooker

Oxtails

Super simple…and tender meat recipe. A fun take on a classic dish.
Quinoa Black Bean Crockpot Express Stuffed Peppers

Enchilada-Style Stuffed Peppers Meat, cheese, and veggies? A complete meal in one! You really can stuff these with any ingredients you want.

You can cook any sort of organ meat under high pressure as well. Pork, beef or deer liver gets tender nicely this way in just a few minutes.
Bolognese Sauce Great recipe to serve over noodles!
For a treat I would try pressure cooker lobster tail. You can start from frozen or fresh, a great way to steam seafood.
Crockpot Express Salmon cooked in 5 minutes? Game on. We love that one for an easy and healthy dinner option. If you are wanting to venture out to try something new, pressure cooker cow tongue may be the way.
Crockpot Express Cooker
If you're also looking for Ninja Foodi recipes, we have a resource for those too on our site! You can make any of those on that tab, they work just the same way. Things like air fryer mustard chicken get super tender with crispy skin with sauce on the outside.
For a family friendly meal with frozen meatballs you should try our quick and easy Meatball Stroganoff recipe.
Have fun and if you have another one that should be featured on our Crock Pot Express Recipes post let us know! You will be in awe and amazed at how efficient it is and how well it cuts your cooking time down!
Express Crockpot
Want to see a few of my favorite things that I am totally obsessed with?? Take a peek and see how many you might already have…twinsies!
Looking for more easy family recipes and tips? LIKE The Typical Mom Facebook page?
Then sign up for my free newsletter, and follow me on Pinterest! 😉
***** If you LOVED this recipe give it 5 Stars below and let everyone know what you thought about it. 😉
Crockpot Express Recipes
Lots of easy Crockpot Express recipes with chicken, beef, pork or vegetarian pasta dinners. Simple pressure cooker one pot meals to make.
Instructions
Put medium size boneless skinless breasts, frozen or defrosted, into your pot + 1 cup broth or water. Sprinkle with salt and pepper or other seasonings of choice.

Close lid and pressure release valve to closed. Select high pressure for 12 minutes. When done allow pressure to naturally release (meaning don't touch valve) for 3 minutes.

Then open valve and allow rest of steam to be released.

Drain liquid in pot, use two forks to shred or put on to cutting board and shred or cut into small pieces. Put back into the pot or a bowl and toss with your favorite sauce until coated. Serve on buns as sliders!
Nutrition Facts
Crockpot Express Recipes
Amount Per Serving (1 oz)
Calories 174
Calories from Fat 36
% Daily Value*
Fat 4g6%
Cholesterol 97mg32%
Sodium 320mg14%
Potassium 565mg16%
Carbohydrates 0.2g0%
Protein 32g64%
Vitamin A 46IU1%
Vitamin C 2mg2%
Calcium 9mg1%
Iron 1mg6%
* Percent Daily Values are based on a 2000 calorie diet.