Free air fryer cooking times chart you can keep handy so you'll know just how long to cook frozen foods or fresh meat in your Ninja Foodi or other brand.
This free air fryer cooking times chart makes cooking easy air fryer recipes even simpler! From frozen foods to meat or air fryer vegetable cook times it has it all. Print and put one on your fridge like us too. 😉 (originally published 9/19, affiliate links present)
Here are a few resources to start with:
Now that you have the basics let's get down to business…
Now, why did I come up with this printable air fryer cooking times chart?
Well when I first started creating Ninja Foodi recipes I was kinda' starting from scratch since it was such a new machine. I wondered a lot how long should I air fry? certain foods that it was easier to write them all down.
After I collected a lot of air fryer times that worked well for me I decided to create a list to keep on my fridge.
Since I am all about sharing I thought I'd share with all of you too because I couldn't be alone in this journey.
How long does an air fryer take to cook?
Well that depends on what you're making. I will say that everything I have cooked has taken a lot less time than in the oven. It takes 5 minutes to preheat, so add that to your total cook time.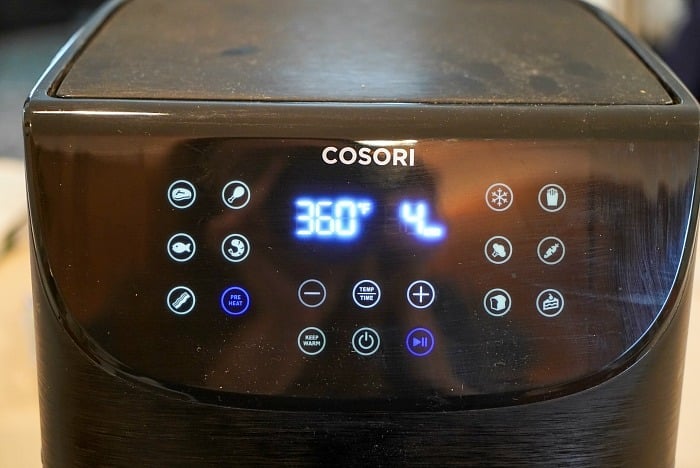 What temperature do you air fry?
Again, that depends on what you're making. If you want air fryer tilapia it would be set lower than air fryer baked potatoes for example.  
Typically though the temp. will be between 325 and 400 degrees F.
Can you put battered food in an air fryer
?
Yes, in a way. You cannot use a wet coating like tempura batter, but rather a nice egg and breadcrumb coating works well like with our air fryer zucchini.
You can grab a copy when clicking on the link at the very bottom of this post.
It's been invaluable to know how to cook my air fryer cauliflower so it was the right texture, and ensure my air fryer zucchini chips came out perfectly.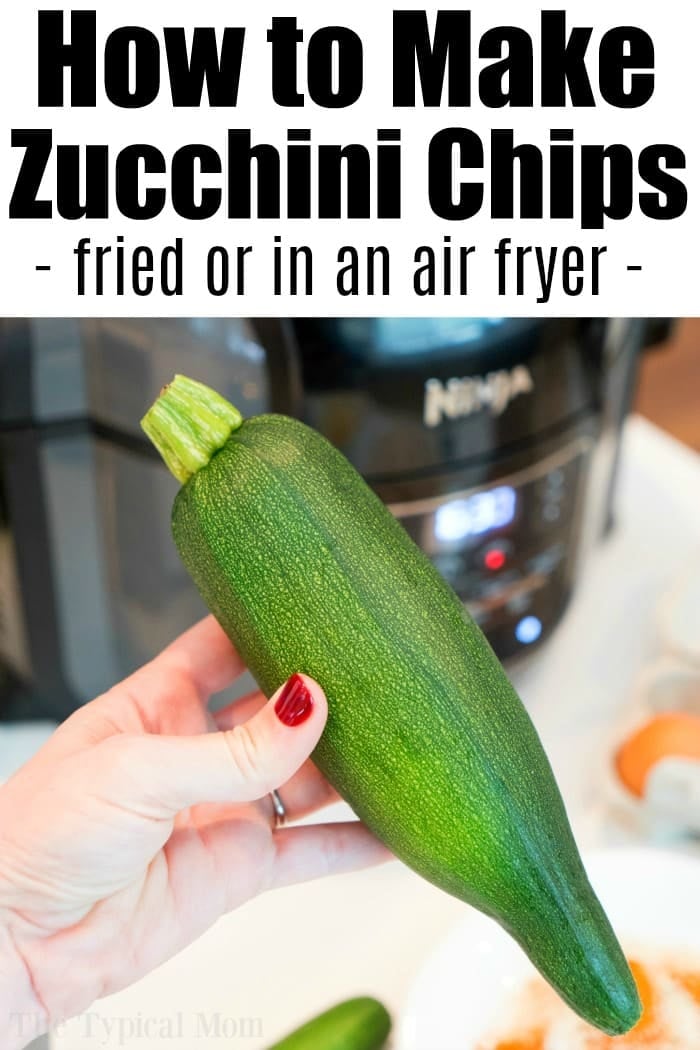 One thing you may wonder though is do you preheat an air fryer?
I don't always.
If you do not preheat your dish may take a bit longer to cook.
Preheating takes about 3 minutes and I would recommend it if you remember, but if not don't fret.
My Cosori has a preheat button which I love which makes things easier.
Air Fryer Times
Time needed: 5 minutes.
Air Fryer Printable
Print

Grab your free air fryer cook times printable sheet here! I think it is super handy to have on my fridge!

Keep Handy

Tape or use a magnet so it stays on your refrigerator. Then next time you want to make something new you'll know what time and temp.