Here are the Instant Pot cooking times for beans. Plus free printable pressure cooker cooking times you can print out for meat and vegetables too. How long to cook dry beans in Instant Pot with no soaking required is here.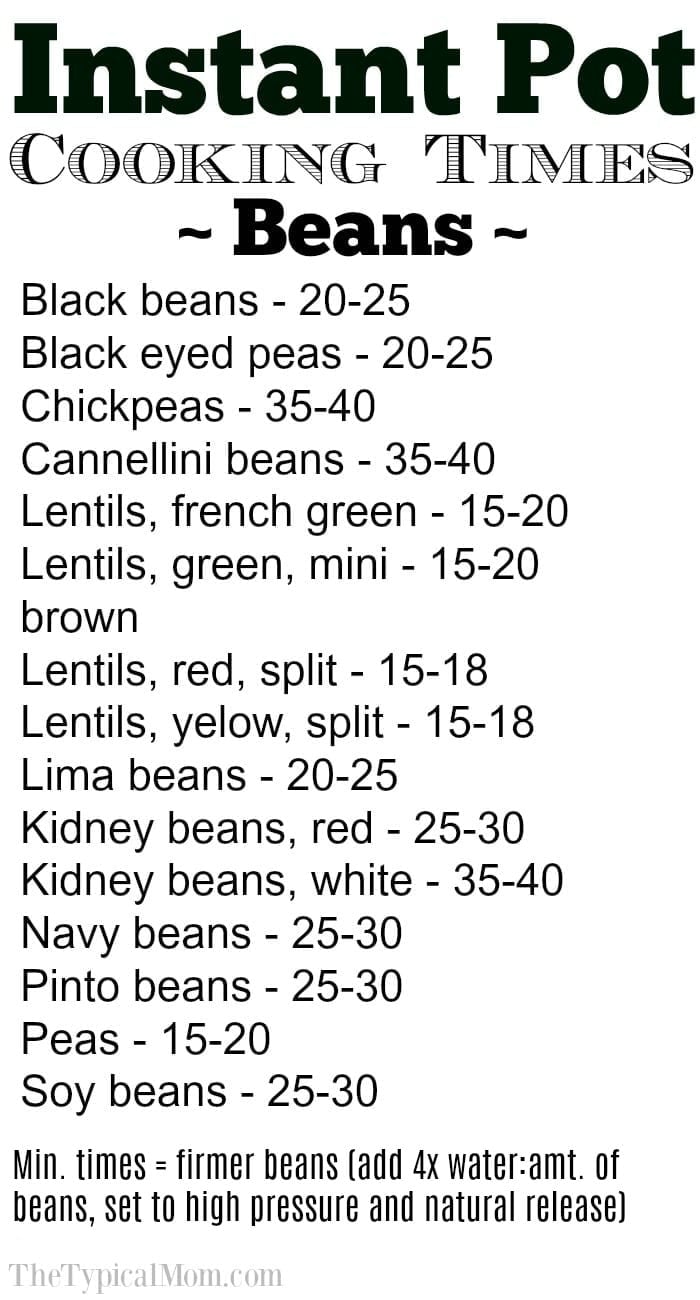 I have a free printable here showing you the best Instant Pot cooking times for beans, works for a traditional pressure cooker too, so you can print it out and not have to search for this info when you need it. This and more helpful hints and Instant Pot recipes are here on The Typical Mom! (originally published 2/17, affiliate links present)
Instant Pot Dried Beans
If you have an Instant Pot or pressure cooker you know it is fabulous and so much easier and quicker to cook just about anything. We talk all about how long do beans take to cook with every method out there but this post is specific to using an electric pressure cooker.
Cooking dried beans doesn't take very long but having a "cheat sheet" of sorts helps when you want to make them. This is handy for a Crockpot Express and/or Ninja Foodi as well. They all work basically the same.
FIRST – You should sign up for my free newsletter so you get new posts emailed to you twice a week and never miss out on anything! Now let's start with a few basic tips:
Make sure to Bookmark our InstaPot recipes page. We add new ones each week!
Then PRINT this —–> Instant Pot cooking times cheat sheet that will help you understand how long meat, vegetables and beans take to cook in your pressure cooker.
For reference, this is the pressure cooker I have (a 6 quart) and use for all recipe creations.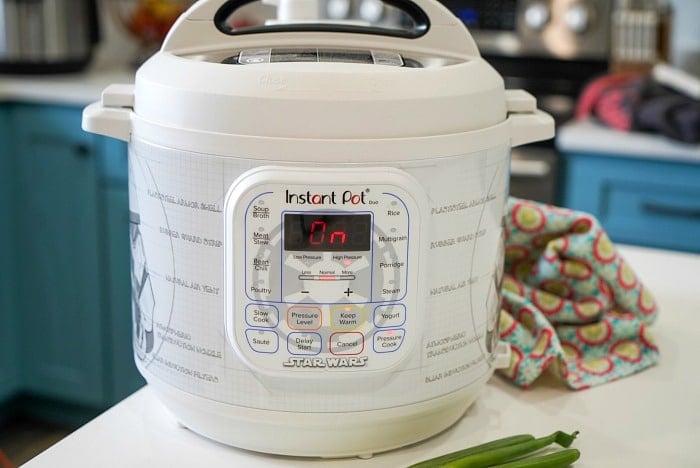 Of course you can always throw in a can of canned beans to cook our 5 ingredient Ninja Foodi chili. BUT what is the timing if you wanted to cook from dry at the beginning. You totally can and it is really quite simple. Just print this out and keep it in your cookbook or drawer for quick reference.
Instant Pot Cooking Times for Beans
If you're new to the Instant Pot world welcome!! We will show you how to cook beans in a pressure cooker today! There are tons of varieties out there but on the list are the most common out there. Larger will take a bit longer and tiny will be rather quick.
Like how to cook mung beans is not on our list but since I figured it out I thought I would share it here in case that is your interest.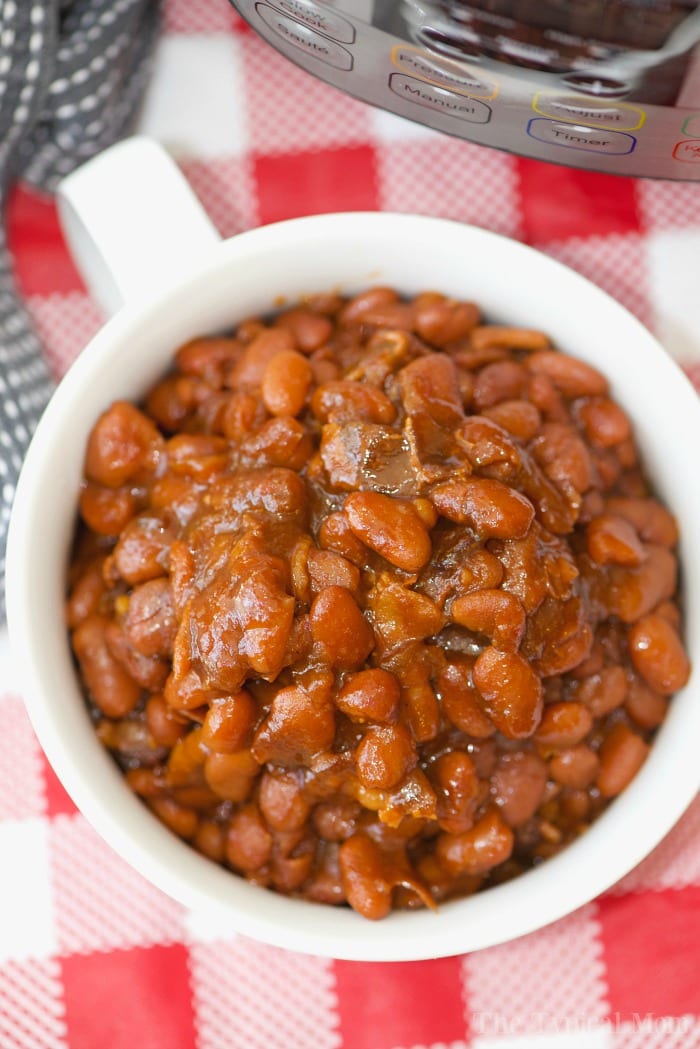 Instant Pot Beans No Soak
Cooking dry beans has never been easier! Pre soaked beans are a thing of the past with this multi cooker. In just 30 minutes you could have tender navy beans or black beans vs. cooking them all day in your slow cooker.
Yes you can visit each one of my posts to read about let's say How to Cook Kidney Beans and how each are done but a spreadsheet is easier to just pull out. To make things easier here are a few resources and Instant Pot printables.
Now this timing is for dry beans that have been covered with water. I typically use 16 oz. of dry beans and put 4 cups of water inside the pot with them.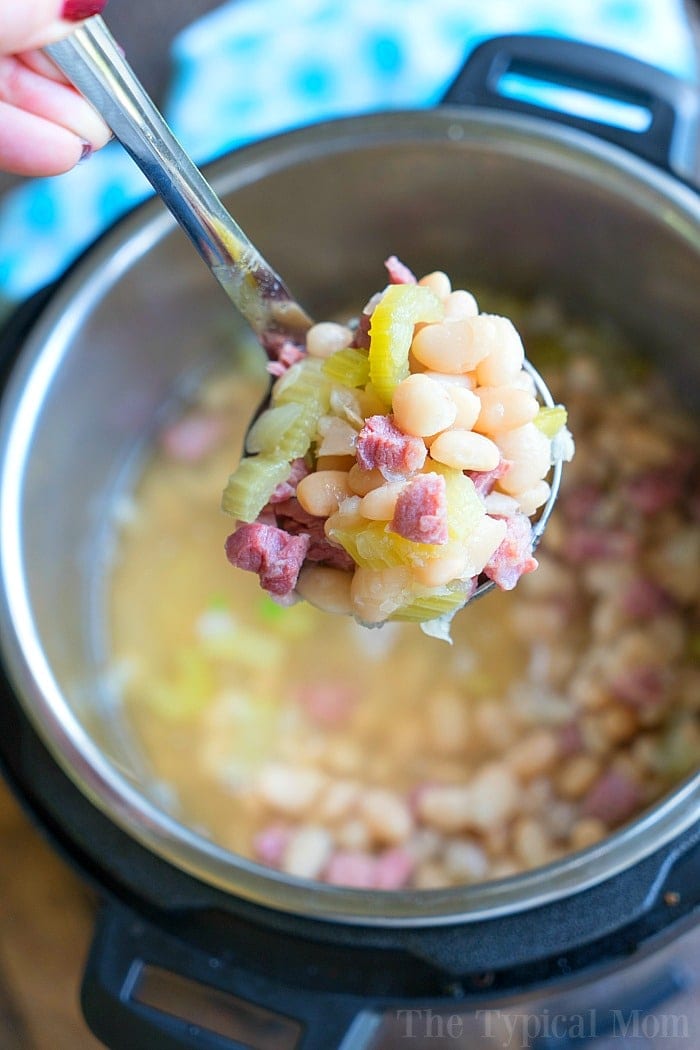 Cooking dry beans in your Instant Pot
I set it to the bean setting/button and they are pretty dead on. Of course everyone has their preference as far as how tender you want them but it is a good guide. I've used it several times when I've cooked these meals and dried lima beans without having to soak them first.
This is my most popular pinto bean recipe using un cooked beans to begin with. Pressure cooking makes this a snap and they're 1000x better than canned.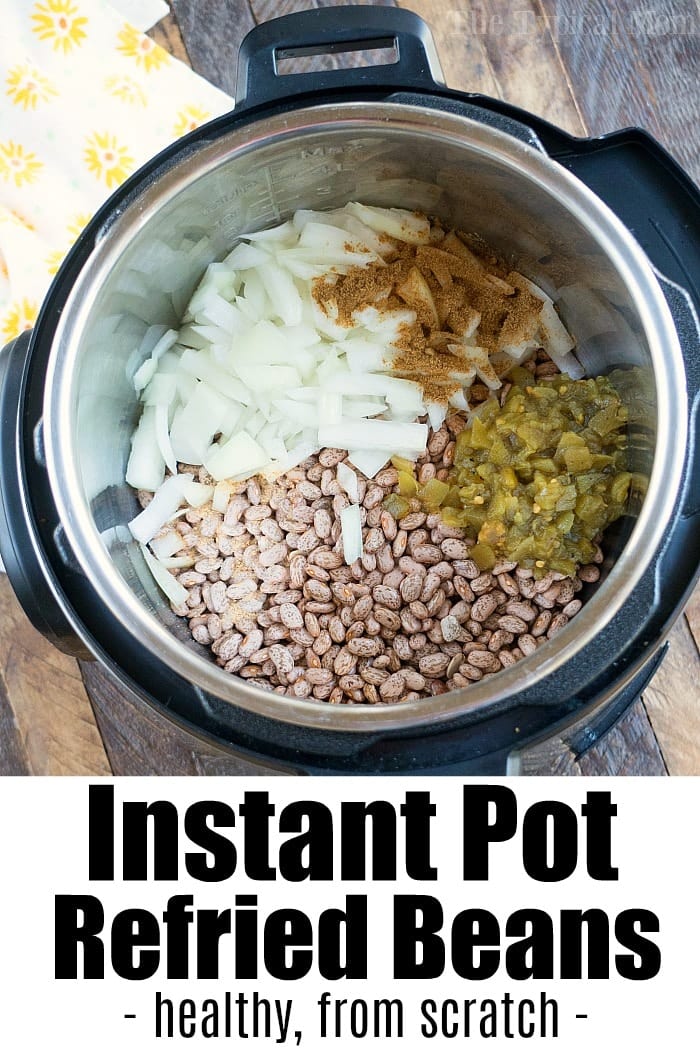 Cooking dry beans in a pressure cooker
Allow steam to pressure release naturally, a quick release won't allow them to get as tender.
Use the chart above as an estimate for about 1 c. of dry beans.

Pressure cook times will vary depending on how many you're cooking and how tender you like them.

For instance, 20 minutes for dry lima beans would mean you're using 1 cup of them. If increasing to 1 1/2 cups I would increase the cook time to at least 25 minutes.

Use twice as much water as beans.
At the end of the day this is MUCH easier than on your stove top. Looking for a few easy Instant Pot recipes using canned beans?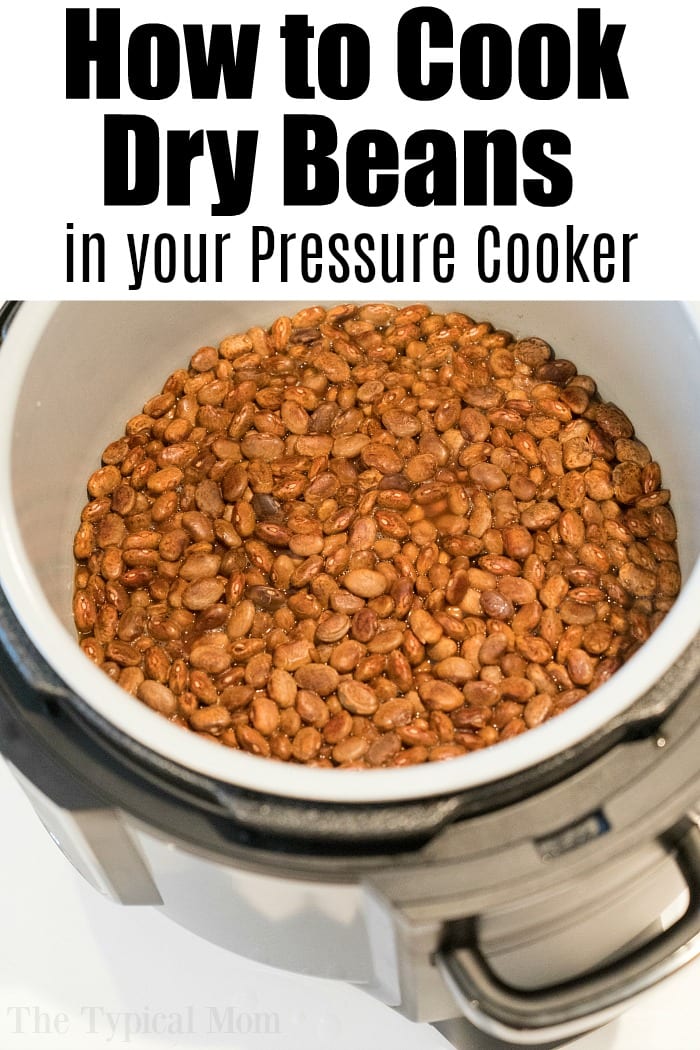 Want to see a few of my favorite things that I am totally obsessed with?? Take a peek and see how many you might already have…twinsies!
Looking for more easy family recipes and tips? LIKE The Typical Mom Facebook page?
Then sign up for my free newsletter, and follow me on Pinterest! 😉
***** If you LOVED this recipe give it 5 Stars below and let everyone know what you thought about it. 😉