If you're wondering about steaming vegetables in the Instant Pot and just how long each takes here's a free printable Instant Pot vegetable cooking times printable plus tons of easy Instant Pot vegetable recipes you can make too! Healthy meals are easy to make in your pressure cooker using these tips.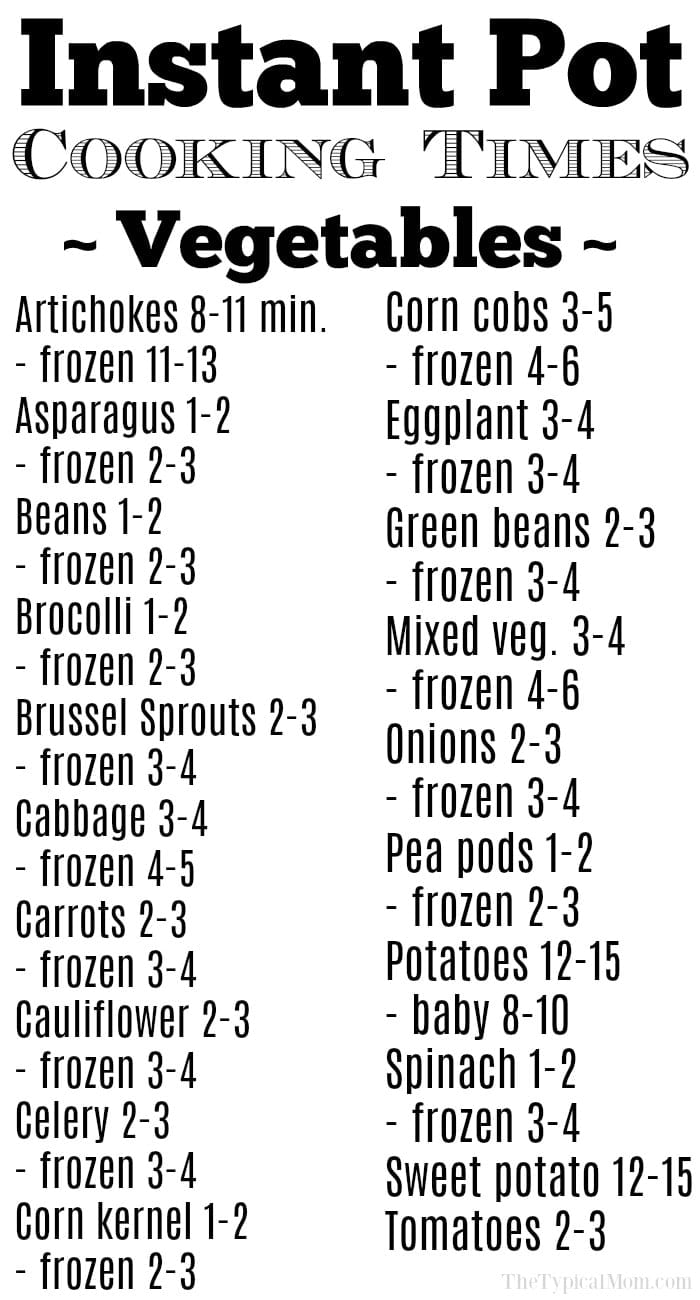 When I first got my Instant Pot I was clueless as to what to do and how long to cook vegetables in a pressure cooker (or anything else for that matter). I also was in search of some easy Instant Pot vegetable recipes to try. I had never used one before and was looking for a printable vegetable cooking times cheat sheet of sorts I could keep in the drawer and pull out when I needed it. I couldn't find one so I created this using my experiences as well as the guide on the Instant Pot website as well. I hope this helps you when when you're looking to eat healthier, are vegetarian, or just want to try something new. Beyond that please check out our long list of Instant Pot recipes here on The Typical Mom, there is surely something your family will enjoy there. 😉 (originally published 1/18)
I first started with this Instant Pot cooking times printable which helped me gage how long I should cook meat in the Instant Pot and then needed one for beans too so this printable bean cooking times for pressure cookers was created as well which helped when I made my Instant Pot baked beans without soaking them ahead of time….game changer!!
I used many of the Instant Pot cooking times listed on the Instant Pot website sharing how long to cook both fresh and frozen vegetables.
So first we'll share this printable Instant Pot vegetable cook times sheet here ——> Steaming vegetables in the Instant Pot
All times are set to pressure high and of course vary slightly depending on how large your pieces are, how much you're cooking, and how tender you prefer them to be. However this is a good guide to follow in general when you're estimating how long cooking vegetables in your Instant Pot should take.
If you're new to using your fancy pressure cooker here is a post on how to use an Instant Pot you can start out with.
There are a few things you should remember when you are steaming vegetables in your Instant Pot or pressure cooker.
Use a trivet or vegetable steamer

I like this Instant Pot steamer basket, the 2 tiered vegetable steamer basket is perfect when I'm cooking different items at the same time like I did with this Instant Pot potato salad recipe
I just bought these small oven mitts made specifically for the Instant Pot which enables me to lift steaming baskets and pots out easily without burning myself (super cheap & so worth it)
Always put 1.5-2 c. of water in the bottom (essentially you're steaming them)
Once you've found the time you need on this Instant Pot printable time sheet close your lid, close steam valve, and set to manual-pressure-high.
Quick release
Always remember to keep your face and body away from the steam valve and open the lid away from you
Then we'd love to share some of our favorite Instant Pot vegetable recipes with you here: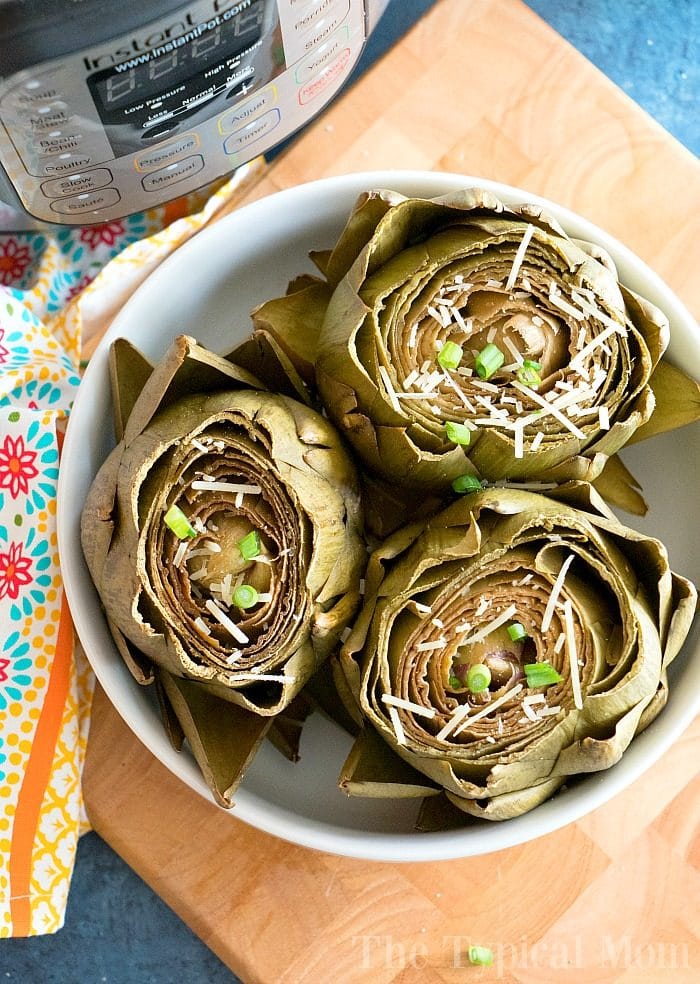 Many times we will have just a bowl of yummy vegetables for dinner. I have made these pressure cooker artichokes as an entire meal. They're super filling, delicious, full of fiber and great for you! Made in my Instant Pot it takes less than 20 minutes total and a total winner when I'm watching what I'm eating and/or need a yummy side dish. Here are a few yummy dishes and the corn casserole we've made for years in the oven but made it in our pressure cooker this time! Pretty and delicious.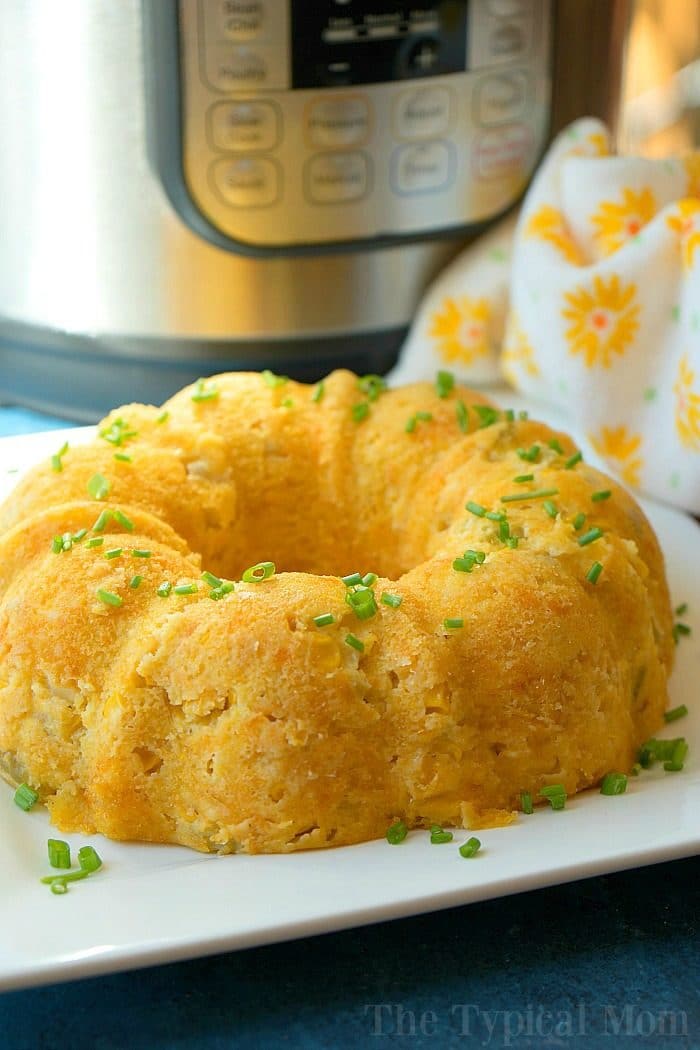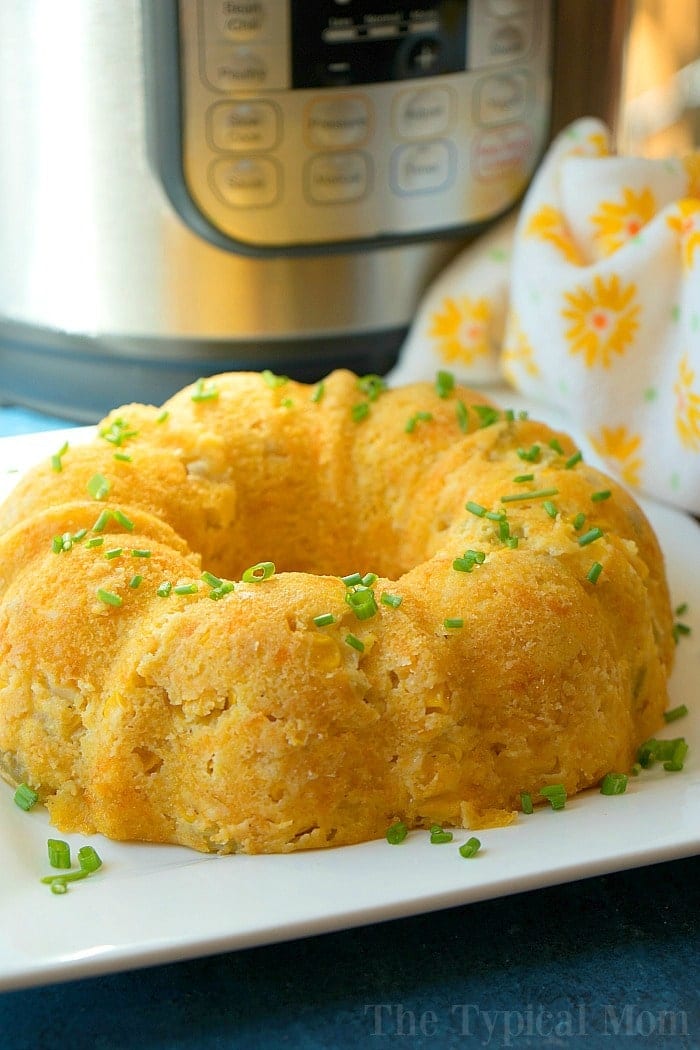 If you've never tried mashing vegetables other than potatoes here are a few to try. My cauliflower mash above is yummy and if you find colored cauliflower like I did (I used purple) you can surprise your kids and they are sure to try it because it will look so cool! 😉 Here are a few other mashed vegetable recipes below too.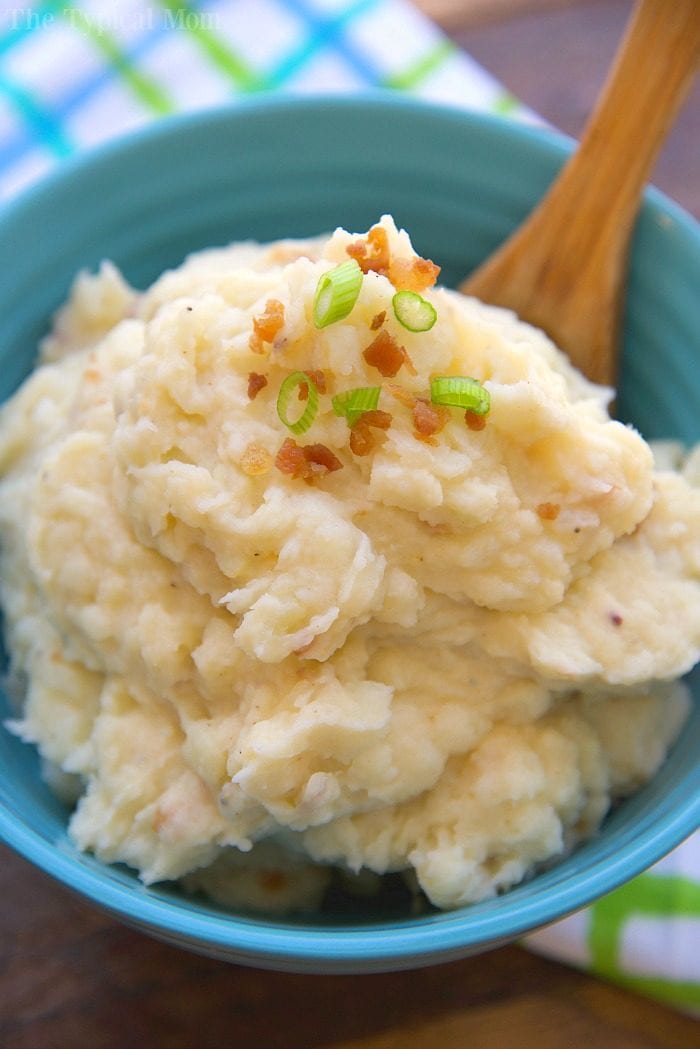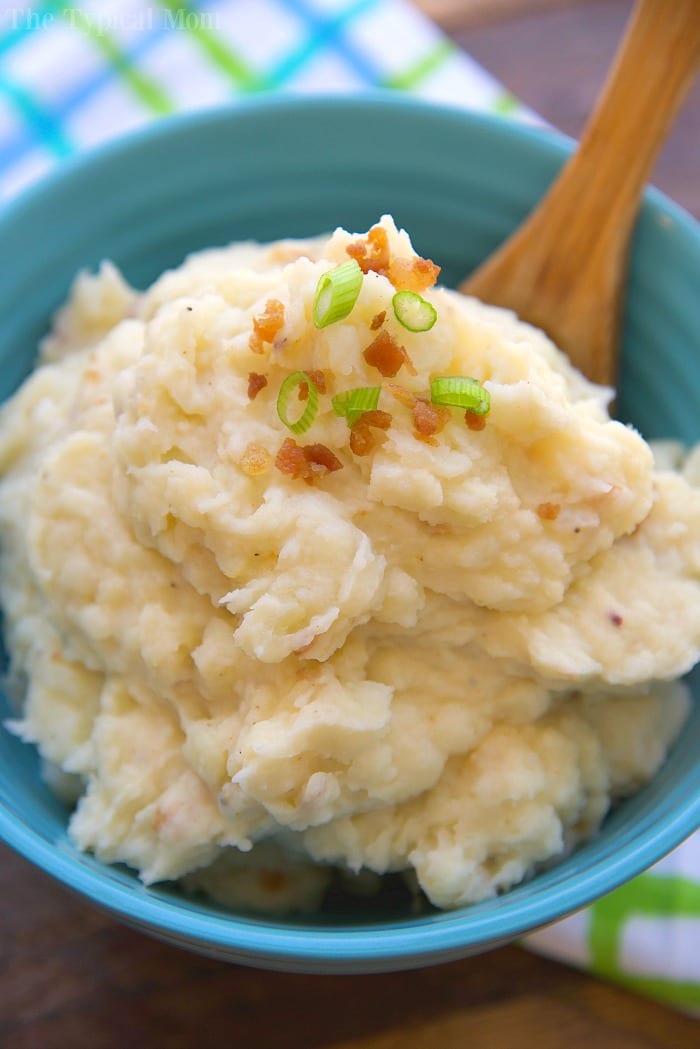 For more easy recipes, tips and free printables please LIKE The Typical Mom on Facebook and follow me on Pinterest! You can also sign up for my free weekly newsletter which is packed with goodies I know you'll love. 😉