This low carb cheesy Instant Pot cauliflower is a great keto macaroni and cheese style side dish everyone in your family will love, and want you to make again.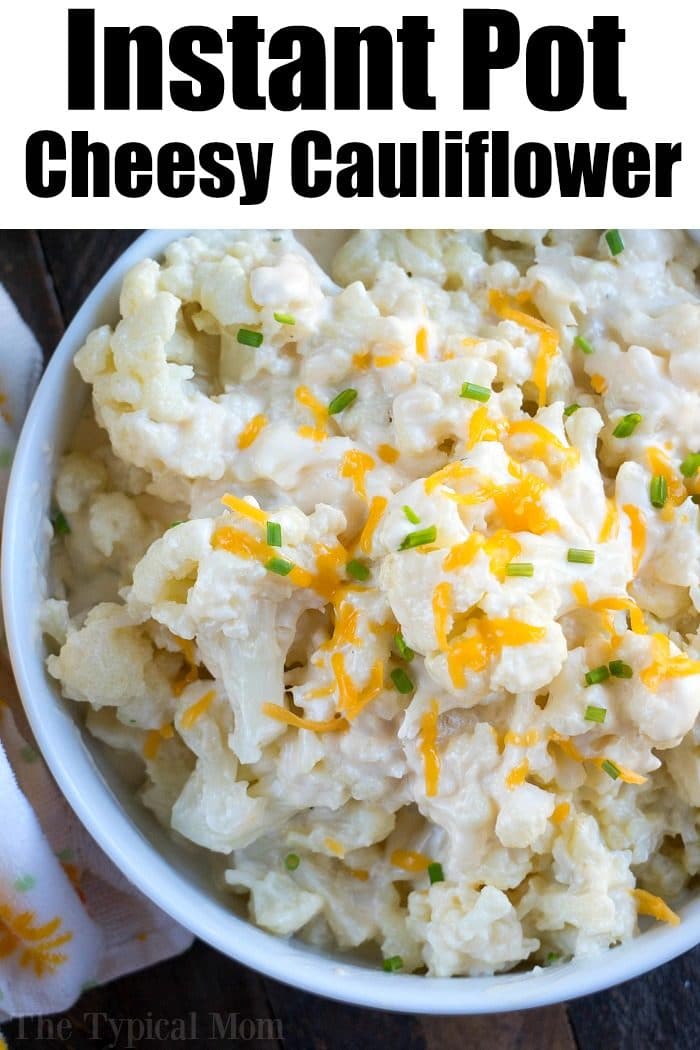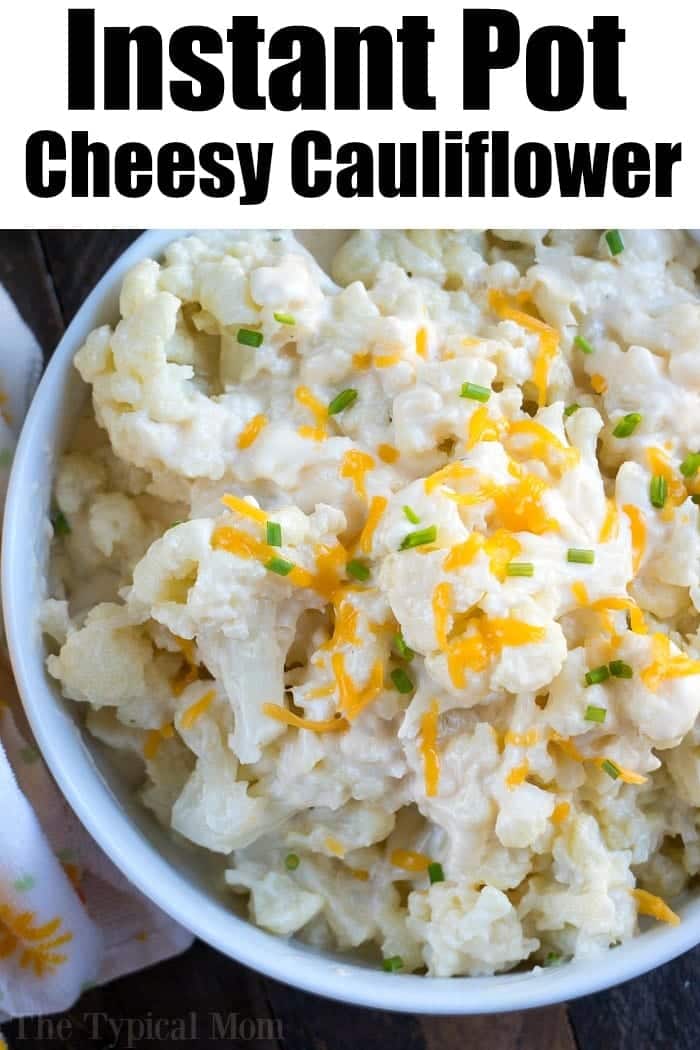 If you're looking for a great low carb Instant Pot recipe this cheesy Instant Pot cauliflower is a real winner! It's now one of our favorite easy vegetable Instant Pot recipes on The Typical Mom blog. (originally published 12/18, participant in the amazon program, affiliate links present)
Mac and Cheese Cauliflower Instant Pot
Served as a side dish at dinner time or a complete meal, I can never make enough of it! You can make it in any pressure cooker brand you have. I also have a Crockpot Express and Ninja foodi and they work the same. You just need the high pressure function and most electric versions do.
If you have ever made whole cauliflower in Instant Pot you know just how quickly it works. You will want to cut this one into large bite size florets instead so the sauce can coat each piece well. You want an ooey gooey feel and look to it.
FIRST – You should sign up for my free newsletter so you get new posts emailed to you twice a week and never miss out on anything! Now let's start with a few basic tips:
Make sure to Bookmark our InstaPot recipes page. We add new ones each week!
Then PRINT this —–> Instant Pot cooking times cheat sheet that will help you understand how long meat, vegetables and beans take to cook in your pressure cooker.
For reference, this is the pressure cooker I have (a 6 quart) and use for all recipe creations.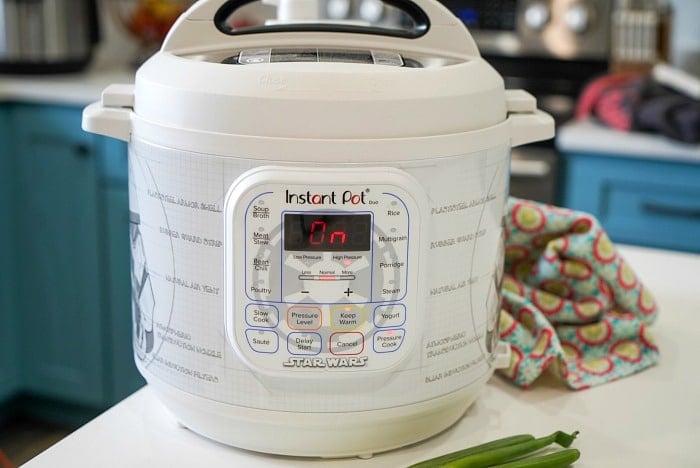 Instant Pot Cauliflower Macaroni and Cheese
After it was made whole we also then made this Instant Pot mashed cauliflower with cooked cauliflower that's been pureed. It's not only yummy but fun too since it was purple! Then I thought about this macaroni and cheese cauliflower idea and had to try it as a pressure cooker recipe.
I don't have vegetable haters in my house, but if your kids aren't super excited about them I would encourage you to try fun new ways like this. If you're looking for comfort food in a bowl I'd give this cauliflower macaroni and cheese style dinner.
It can be a lower carb option to those who are trying to eat more vegetables but still want to feel like they are cheating but you really aren't. 😉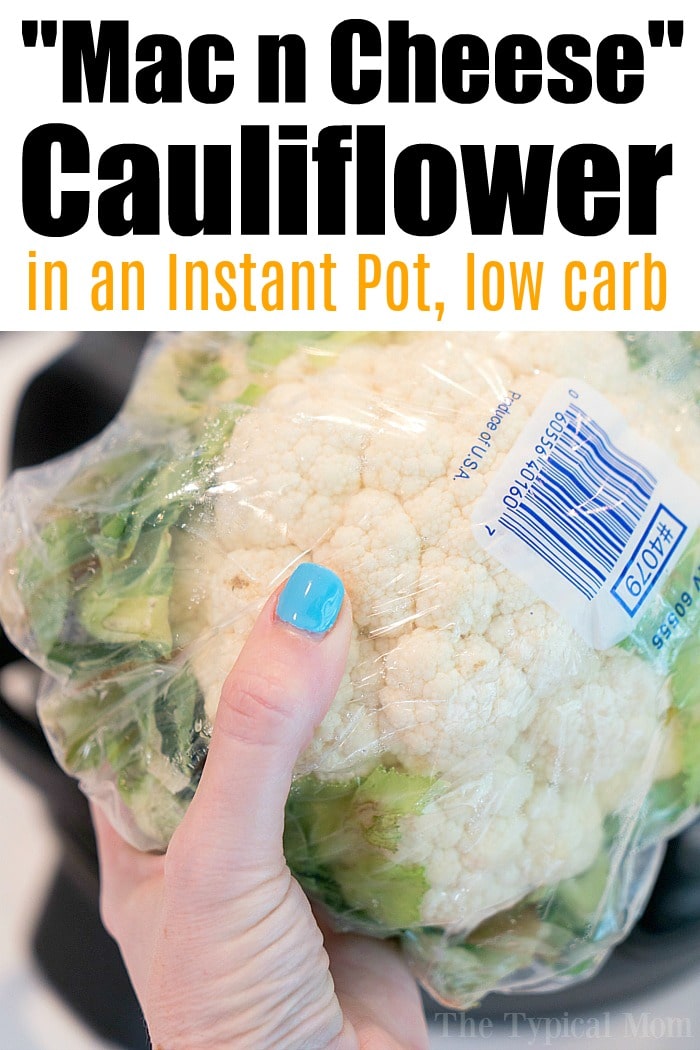 Instant Pot cauliflower mac and cheese
Mac and cheese is the bomb right? This is a way to make it a little less guilty but with the same flavors. You can use any type of shredded cheese on the top when done. Cheddar is a given but if you want to add some spicy use pepper Jack instead.
Is cauliflower keto?
We don't follow this diet, but many do so I wanted to add this bit of info. in case it is important to you. Yes, is likely the greatest low carb vegetable ever. I say it is one of the most versatile vegetables too with only 4% carbs it.
What's probably the best quality about it is it has a very similar texture to potatoes, but without all the carbs.
Believe it or not though, it also contains almost as much vitamin C as oranges! I know, hard to believe. Following our Instant Pot vegetable cook time chart we ended up setting our pressure cooker to high pressure for 1 – 2 minutes. This is subjective according to how soft you like the florets.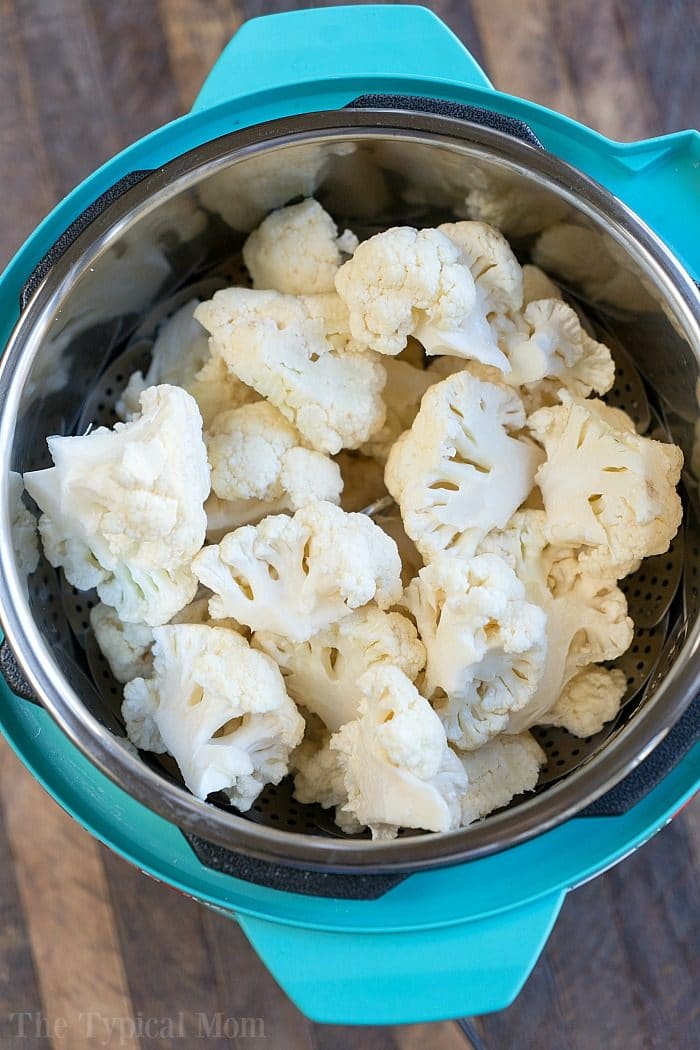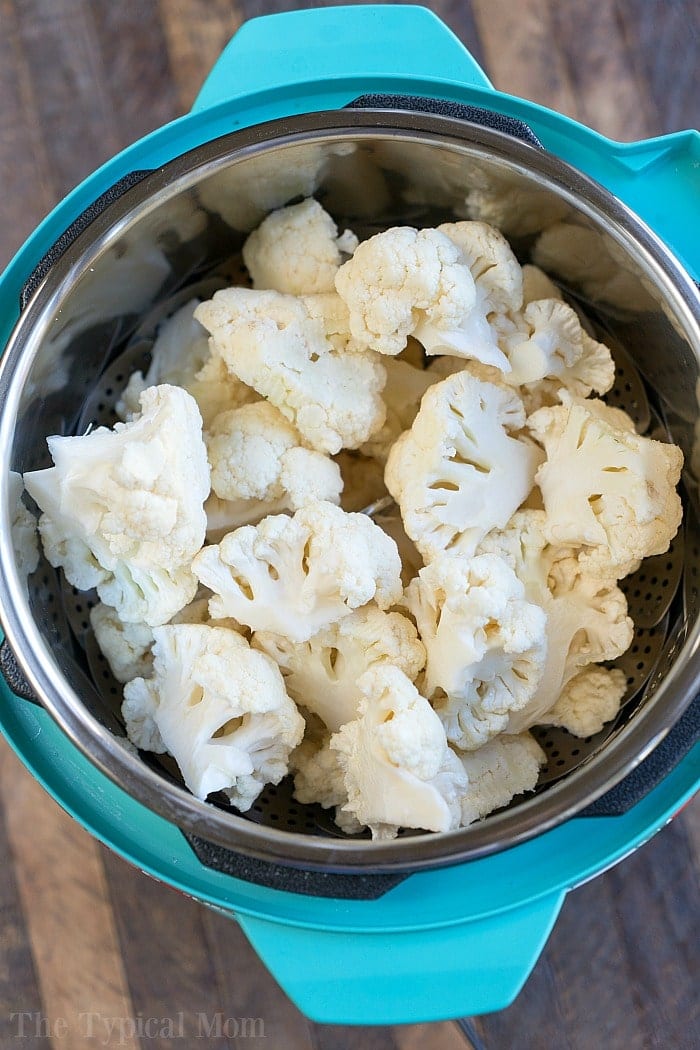 Instant Pot Cauliflower Cheese
Remember that there is a second cooking step to this as you saute the cream cheese sauce together and fold it in with your white veggie pieces.
If you make them super soft to begin with they will continue to soften in the last few minutes and then won't be the texture you want.
Personally I feel one minute is best!
When it comes to steamed vegetables in the Instant Pot it doesn't take long at all. You don't want them to get mushy.
I prefer to cook it a little less because when it sits, or if you add hot sauces like this one, it tends to soften even more when it sits but it is just a preference really.
Also, remember to quick release when the beeper goes off IMMEDIATELY! One minute means just that, no longer. Perfect Instant Pot broccoli is the same way. Walk away and let it sit for 60 more seconds and you're likely to say "ewwwww" when you lift the lid.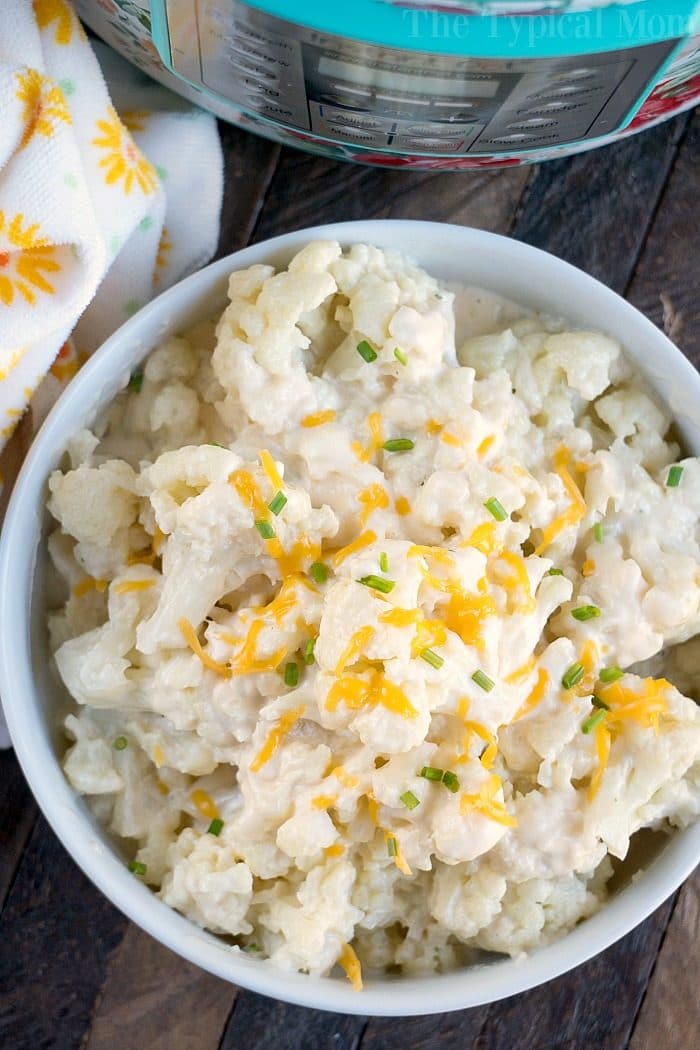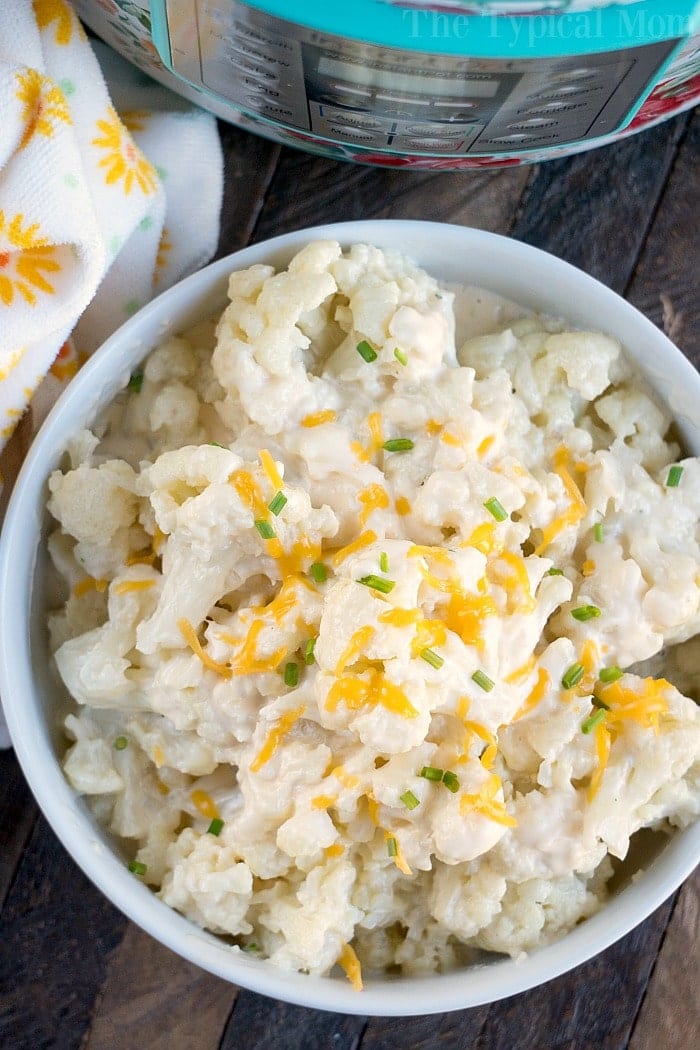 Instant Pot cauliflower
We are big vegetable lovers at this house so we make our easy Instant Pot artichokes all the time. Using my Instant Pot gives me the ability to serve vegetables more often which allows us to eat healthier.
That's just the bottom line. This new multi cooker pressure cooker just rocks!
Of course you could make this without a pressure cooker. Just steam your cauliflower in a basket on the stove.
Then gently boil the sauce in the recipe card below. Remove from heat, add your cauliflower, gently stir together and serve.
Either way you've gotta' make this!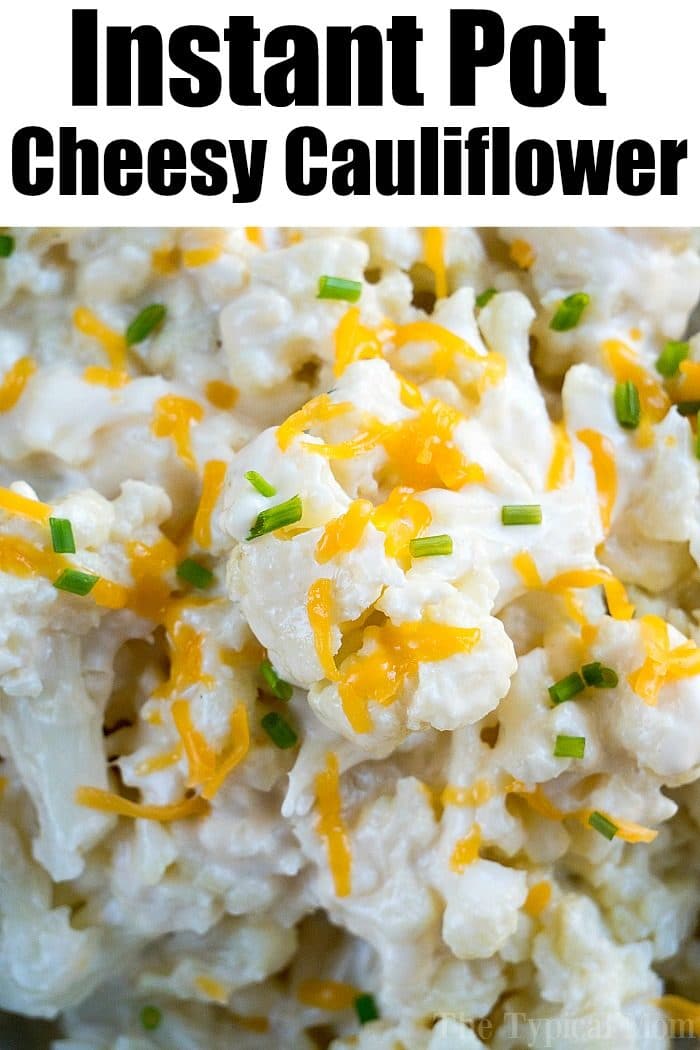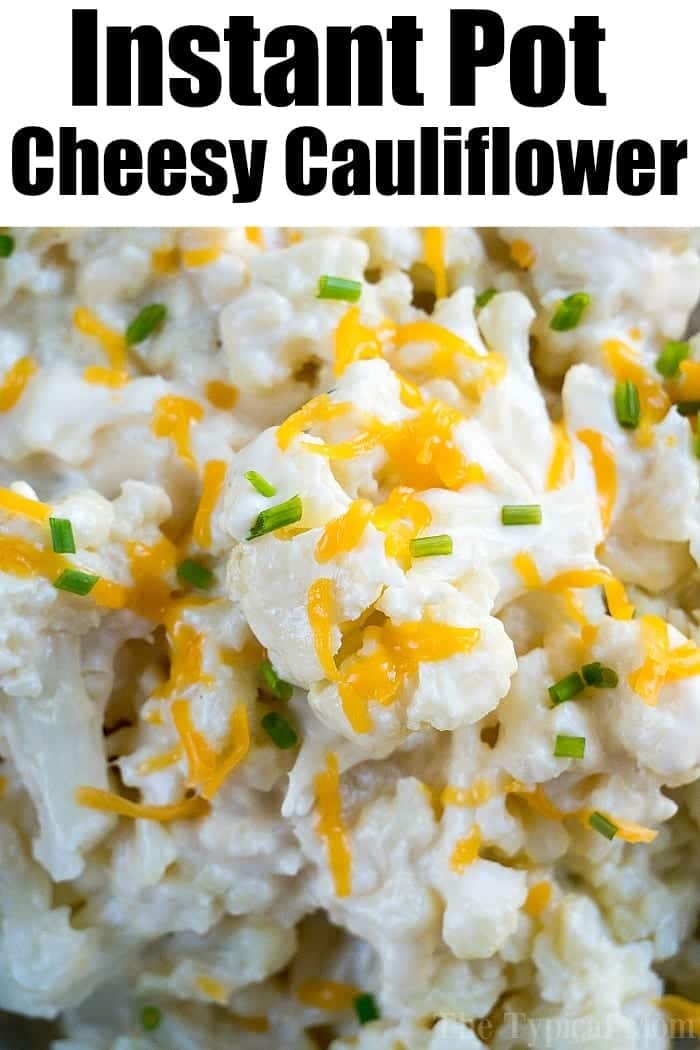 Cheesy Instant Pot cauliflower
Head of cauliflower – stem & leaves removed, broken up into medium size pieces.
Instant Pot vegetable steamer basket

I would get a non stick pot too if you don't already have one
You can use your Ninja Foodi too

Heavy whipping cream
Cream cheese
Dijon mustard
Cheese – sharp is great or a mix of pepper jack and cheddar is fab
Garlic salt pepper to taste – I add after it's done to avoid over seasoning
Looking for other Instant Pot side dishes? Our Instant Pot beets are popular! We have more below too.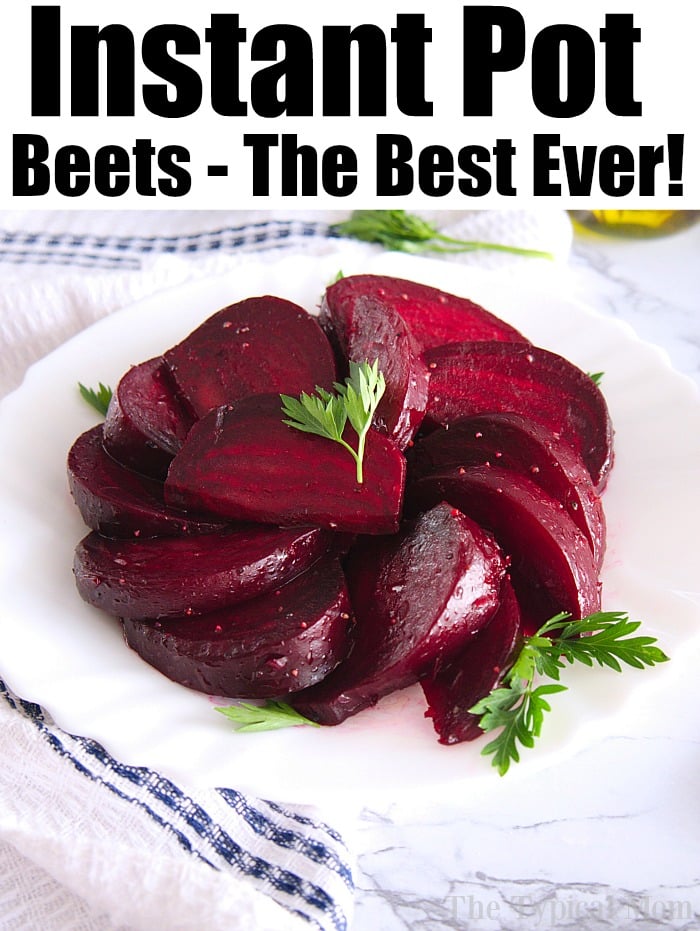 Instant Pot Side Dish
Then try our simple air fryer cauliflower or air fryer frozen cauliflower next. Decide which you like better.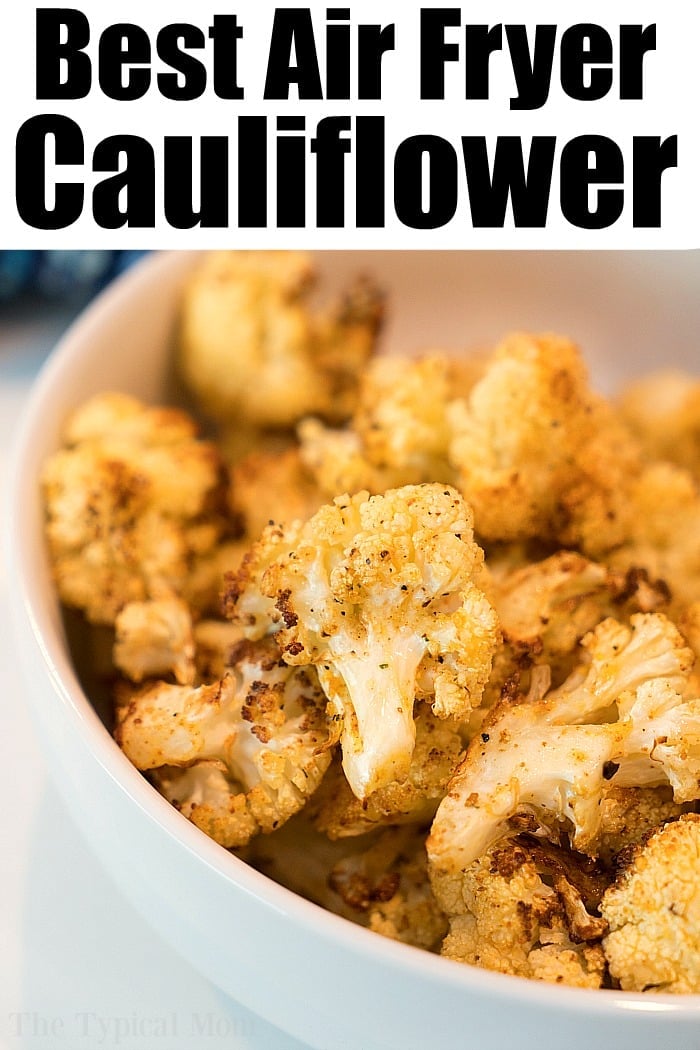 Best cauliflower recipes
Cauliflower soup is the perfect side dish to any meal really.
Add curry flavors to your favorite veggie to amp up the flavor to the max.
Roasted cauliflower in the oven is simple with just salt and pepper.
Low-carb cauliflower rice
Some people have created cauliflower pizza crust as a healthier option even!
You can now make air fryer cauliflower wings if you have a Ninja Foodi pot too!
The printable recipe is below which includes nutritional information and links to purchase ingredients you might need. Remember my tip: Make sure you immediately quick release the steam after you cook on high or it will overcook quickly and get too soft. Add the creamy sauce with some salt and pepper and enjoy!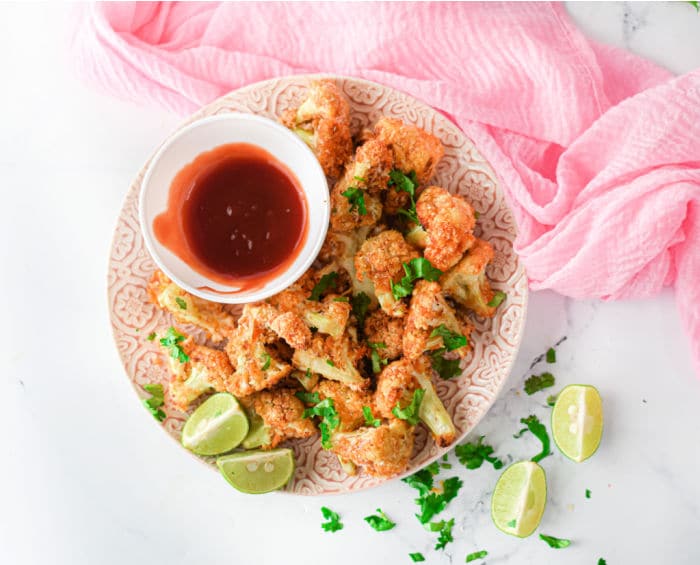 Want to see a few of my favorite things that I am totally obsessed with?? Take a peek and see how many you might already have…twinsies!
Looking for more easy family recipes and tips? LIKE The Typical Mom Facebook page?
Then sign up for my free newsletter, and follow me on Pinterest! 😉
***** If you LOVED this recipe give it 5 Stars below and let everyone know what you thought about it. 😉
Cheesy Instant Pot Cauliflower
This cheesy Instant Pot cauliflower is a great low carb macaroni and cheese style side dish everyone in your family will love, and want you to make again.
Instructions
Put vegetable steamer basket into your Instant Pot and add 1.5 c water too.

Put med. size pcs. of cauliflower into steamer basket and close lid, and steam valve.

Set to pressure high for 1 min. Do a quick release and remove basket with cooked cauliflower, set aside. Drain water out of pot.

Turn pot off, then push saute button.

Add heavy cream, cream cheese, dijon mustard, garlic salt and stir until it starts to slowly bubble and cream cheese clumps are now smooth.

Add 1.5 c. shredded cheese and stir until melted, then dump cooked cauliflower into the pot and turn your pot off.

Gently mix together so sauce is coating all pieces, empty into a bowl to serve so it doesn't continue to cook in your pot and get too soft.

Enjoy topped with some shredded cheese or as is, add a dash of salt if desired.
Nutrition Facts
Cheesy Instant Pot Cauliflower
Amount Per Serving (3 oz)
Calories 369
Calories from Fat 297
% Daily Value*
Fat 33g51%
Cholesterol 113mg38%
Sodium 549mg24%
Potassium 428mg12%
Carbohydrates 8g3%
Protein 12g24%
Vitamin A 1190IU24%
Vitamin C 55.7mg68%
Calcium 312mg31%
Iron 0.8mg4%
* Percent Daily Values are based on a 2000 calorie diet.