Making pressure cooker cauliflower whole is easy and more delicious than you'd think! NO need to break it apart anymore. In just 10 minutes in your Instant Pot or Ninja Foodi and it's perfect.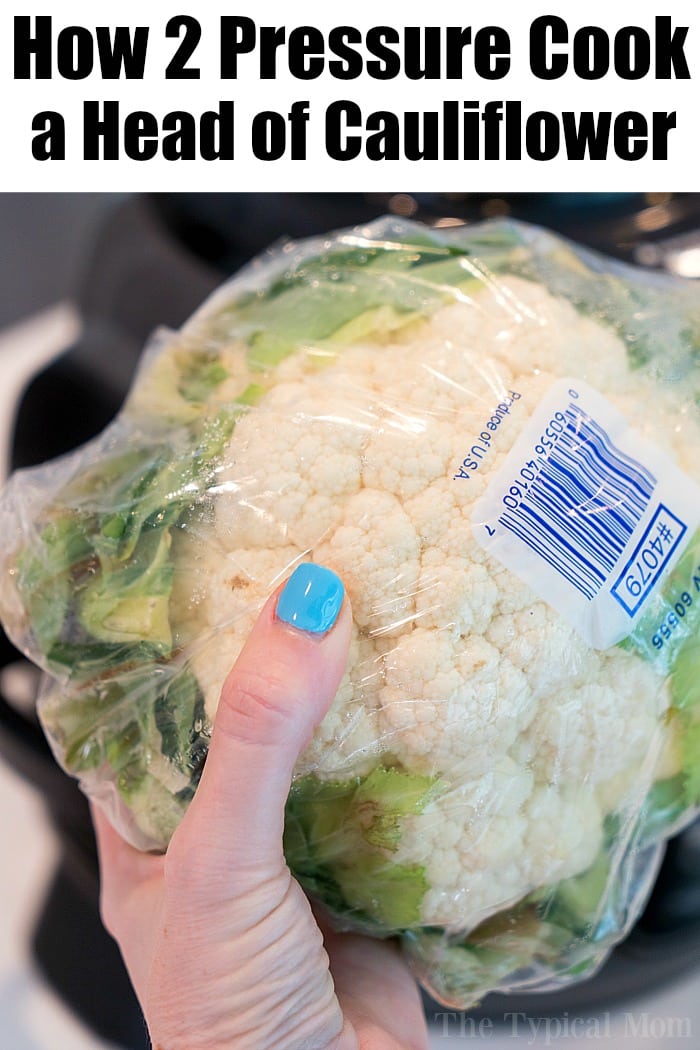 Have you tried making pressure cooker cauliflower yet?? It's the only way I make my vegetables now! It's healthier and quicker than boiling and if you have a Ninja Foodi you can even add cheese and crisp the top. Really, this is to die for I tell you.
Ninja Foodi Cauliflower
This is the "magic sauce" that takes this whole cauliflower over the top. You can adjust the heat level to your liking.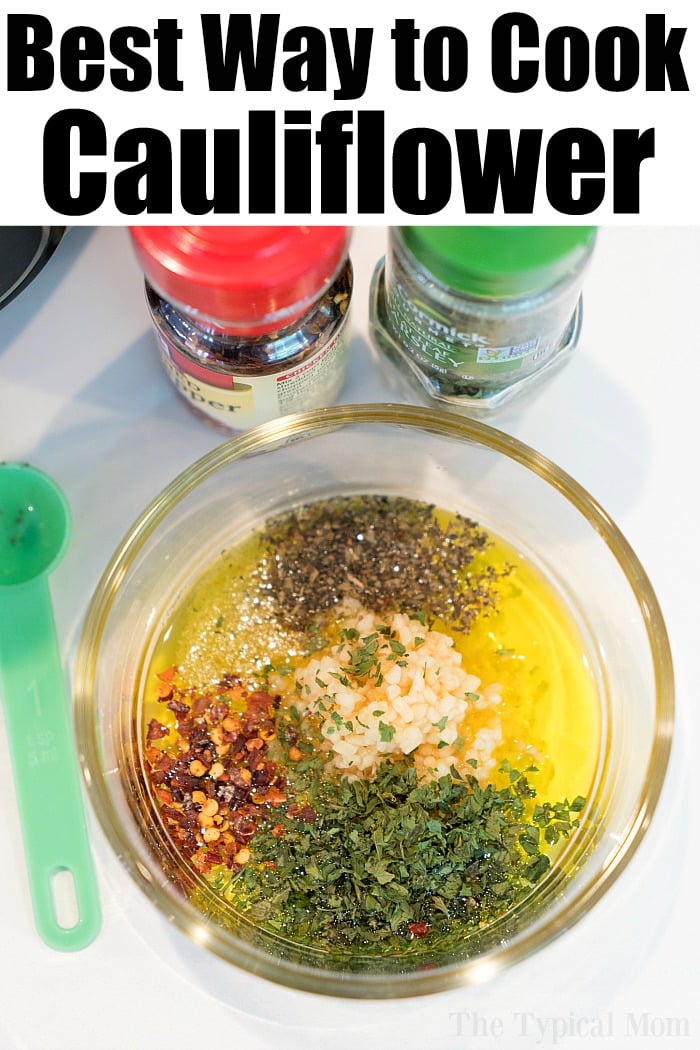 Ok so if you are really sensitive to heat I would leave out the crushed red pepper all together. A little is really good though and I am not one for spicy things.
Cauliflower seasoning
Olive oil
Garlic
Parmesan cheese
Parsley
Garlic salt
Basil
If you want to crisp the top and don't have an air fryer you can put it on a baking sheet and under your boiler instead.
I got the recipe out of the book that came with my Ninja Foodi. For another with this same pot you can make cauliflower steak air fryer style. Just use the air crisp button vs. high pressure.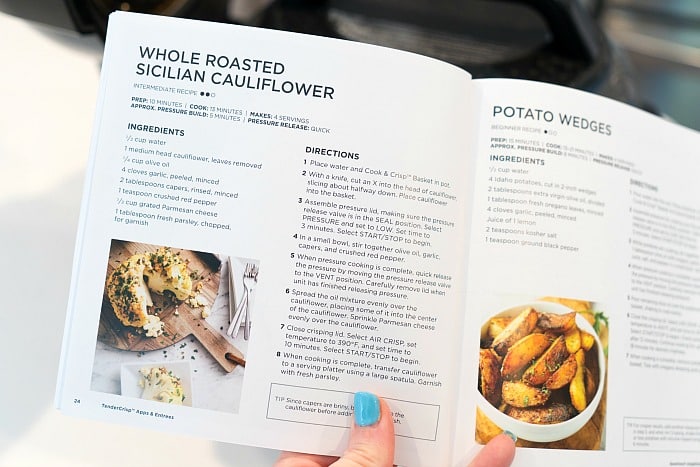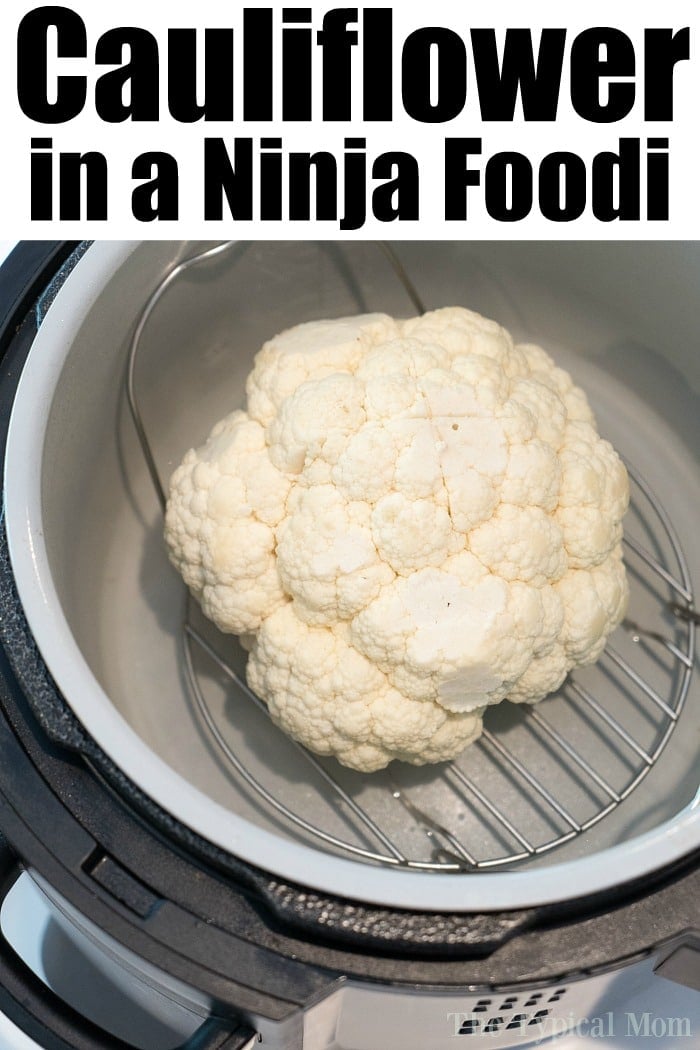 How to cook a whole head of cauliflower
There are many ways on how to cook cauliflower. This is the best in my opinion. Cauliflower in a Ninja Foodi is shown here but other brands will work the same to essentially steam it so it's tender.
Whole cauliflower pressure cooker time is minimal.
Boiling vegetables removes a lot of nutrients that you want in your diet, and your stovetop will take quite a while longer.
Of course you can skip the seasonings and just make Instant Pot cauliflower by itself, but it is a bit bland.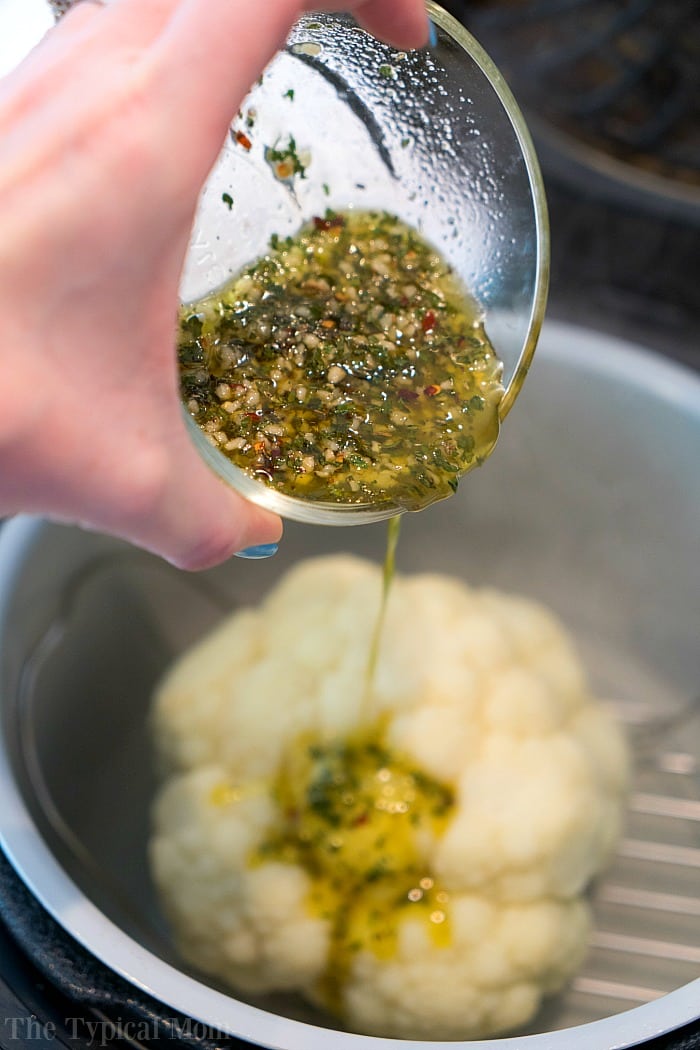 When pressure cooking vegetables it is handy to have this Instant Pot vegetable cook times sheet handy. That way when you try something new it will let you know whether you need high or low pressure, and approximately how long it should take.
You'll also need about a cup of water and a steamer basket or trivet for steamed cauliflower head. If you love cauliflower like we do this is great. Faster yet if you break it up into cauliflower florets it takes just 0 minutes to cook!!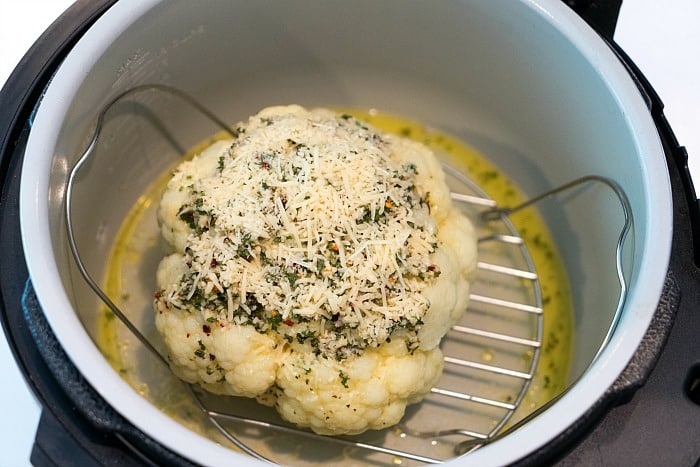 Here are the basic steps to follow for this gluten free side dish.
Set a trivet at the bottom of your pressure cooker with a cup of cold water at the bottom.
Put your whole cauliflower head on top and close lid.
Set to 2 minutes on high pressure followed by a quick release of your steam.

You'll want to stand by so you can quickly release the pressure immediately or it will get too soft REALLY quickly.

If you want to add these seasonings to the top pour them on now and close your crisp lid for 8 minutes at 390 degrees.

You can pop it under your broiler too.

Otherwise just take it out, sprinkle with some salt and pepper and enjoy as is!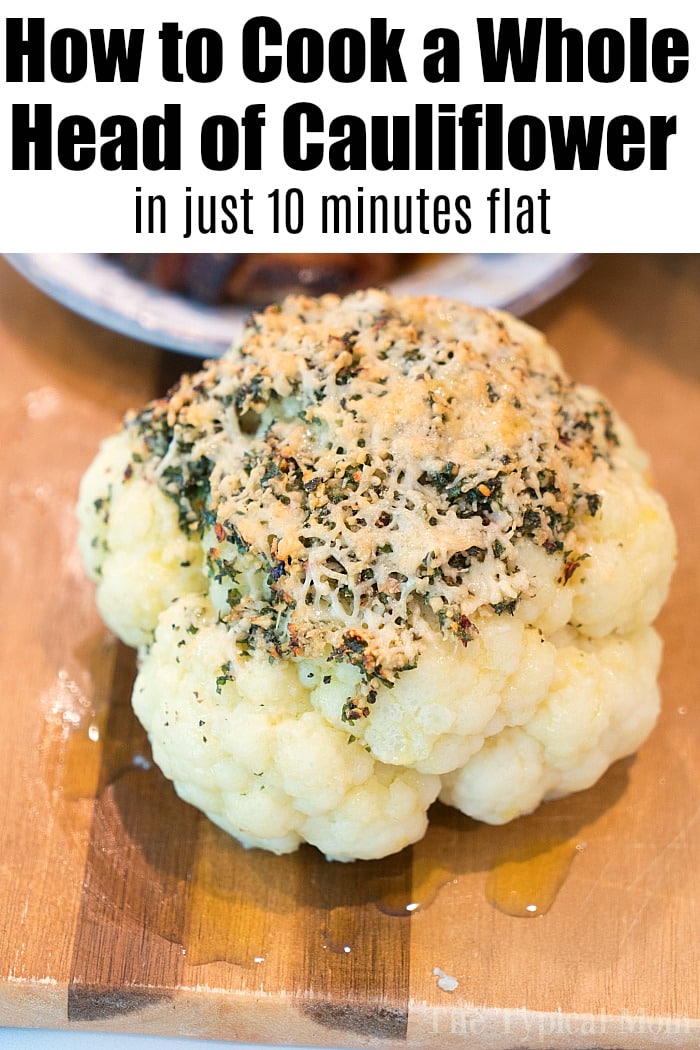 Looking for more easy recipes for your pressure cooker?
Want to make an oven roasted whole cauliflower, try this one. Like it kinda' crispy? Make air fryer frozen cauliflower.
If you want to make it more bite size you should try our cheesy Instant Pot cauliflower or air fryer cauliflower recipes too.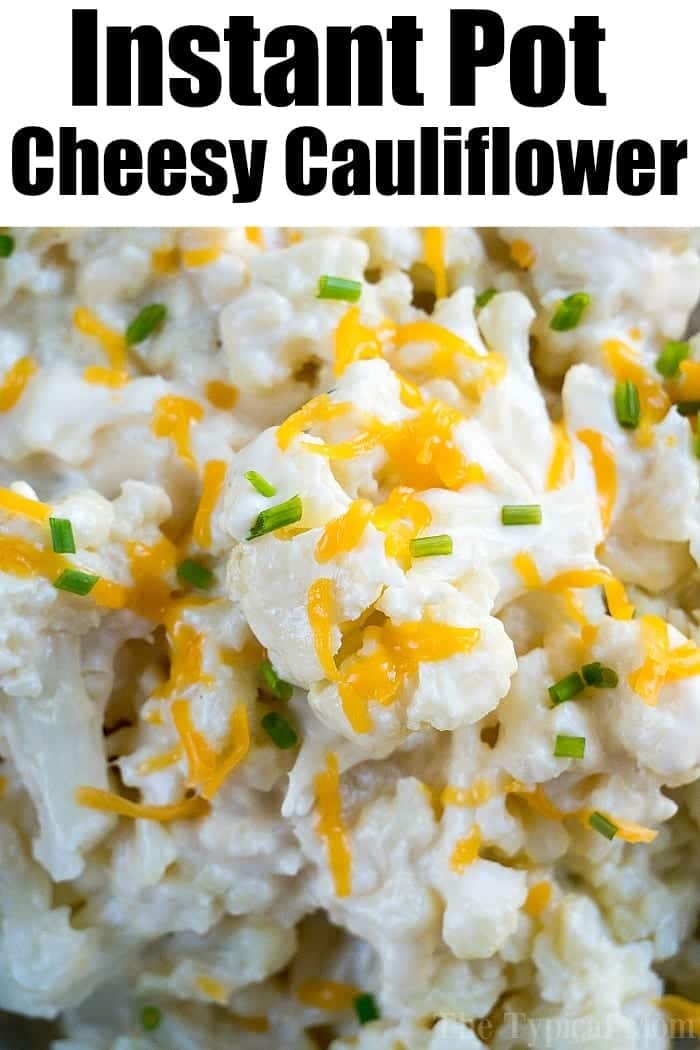 Pressure Cooker Cauliflower
Making pressure cooker cauliflower whole is easy and more delicious than you'd think! NO need to break it apart anymore. In just 10 minutes it's perfect.
Instructions
Cut end of cauliflower off and remove leaves. If adding olive oil and herbs cut into middle of head and remove a quarter size piece so seasoning can later seep in.

Pour water into pressure cooker and lower down a trivet. Put head of cauliflower on trivet.

Close lid and steam valve and set to high for 2 minutes.

Do a quick release when done. Can take out, slice and enjoy now or proceed on.

If you have a Ninja Foodi you can do the next steps right in the pot. If not transfer to a baking dish and turn broiler on.

Whisk together olive oil and all spices listed above. Pour this on top of your cauliflower in the middle so some can be absorbed within. Then sprinkle parmesan on top of everything.

Close air crisp lid of Foodi and set to 390 degrees for 8 minutes so top gets golden brown, then serve. If using broiler leave in for approx. 5 minutes or until top is as golden as you'd like. Cut into pieces and serve!
Nutrition Facts
Pressure Cooker Cauliflower
Amount Per Serving (3 oz)
Calories 128
Calories from Fat 99
% Daily Value*
Fat 11g17%
Cholesterol 4mg1%
Sodium 692mg30%
Potassium 312mg9%
Carbohydrates 6g2%
Protein 3g6%
Vitamin A 120IU2%
Vitamin C 47.9mg58%
Calcium 56mg6%
Iron 0.5mg3%
* Percent Daily Values are based on a 2000 calorie diet.