The most incredible slow cooker apple butter ever! So easy to make and super delicious on toast and even pork chops. You've got to try this recipe.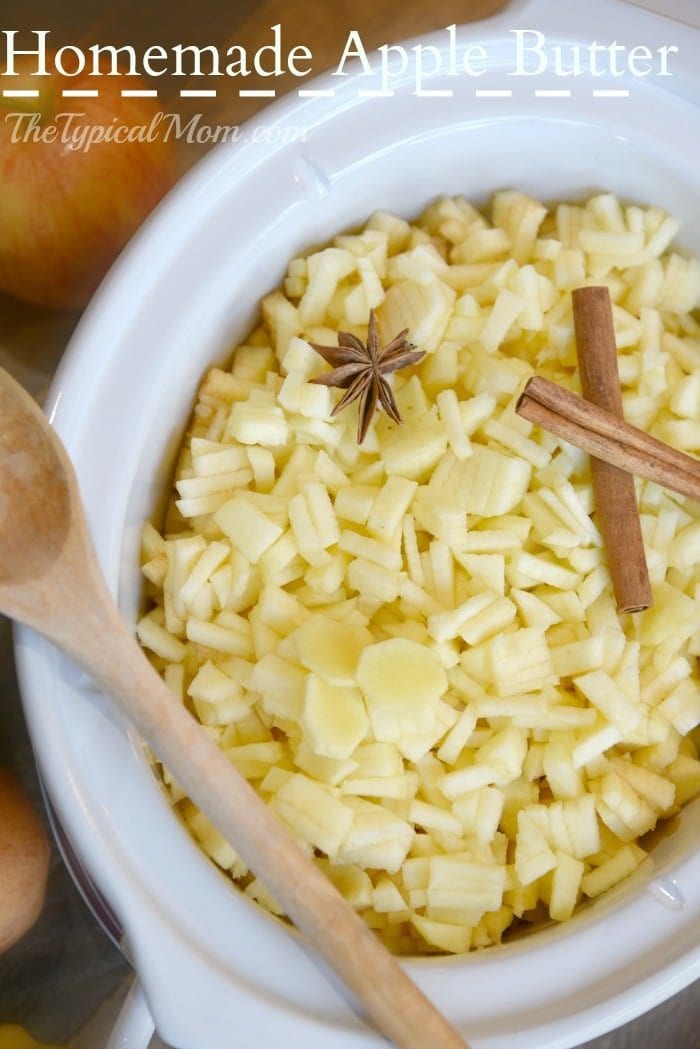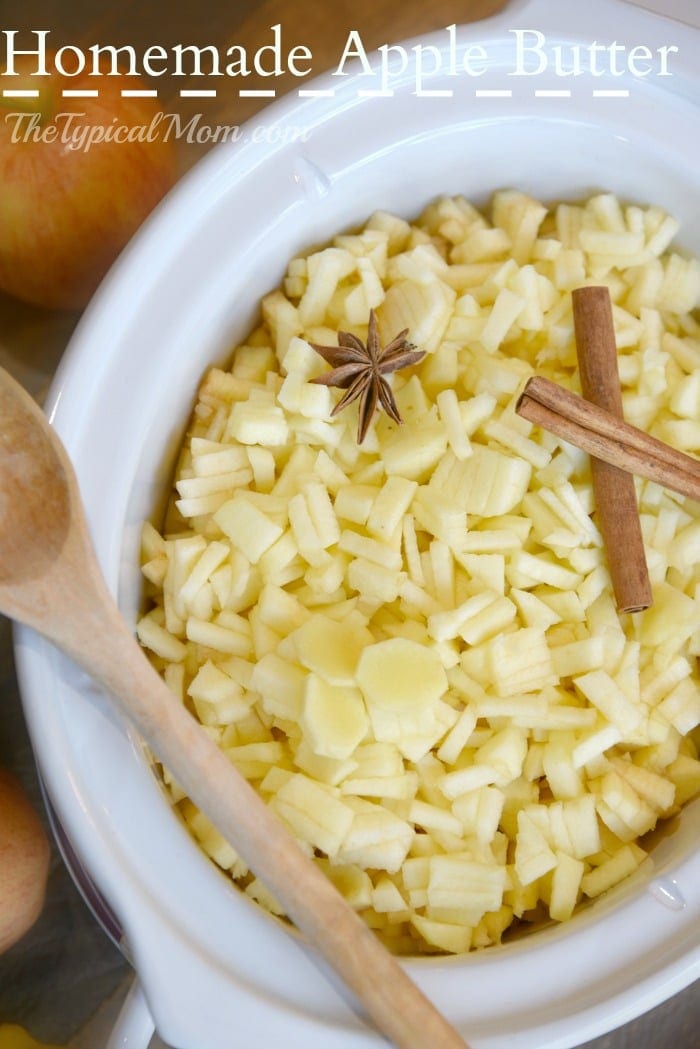 Do you know how to make apple butter? If you've had it before you know it is amazing on toast, biscuits, and even on pork chops! It's actually quite easy to make and really easy with this slow cooker apple butter recipe here. It's loaded with great flavors like cinnamon, anise, ginger and maple too! Better yet you can make it yourself so you know exactly what's inside, and store it for up to two weeks so you can enjoy it for quite some time (if it lasts that long). Here's the best apple butter recipe I've come across yet, special thanks goes out to Nature's Path Foods for sponsoring this post so we could share one of our favorite crockpot recipes with you.
Super yummy right??!! Anything having to do with apples gets 6 thumbs up from my girls, and I love just how easy this is to make. Nature's Path gave me a sneak peek of their ebook about organic food and this recipe stood out as something we would love, so we thought we'd give it a whirl. 😉 Especially if eating organic food is important to you and your family you'll love the recipes in their ebook too, like the one for this easy apple butter and much more. Since you know EXACTLY what is in it you can buy certified organic ingredients and make the most meals and snacks you've ever tasted!
Here's how easy this slow cooker apple butter is to make:
First download this free recipe ebook from Nature's Path that includes the recipe for this apple butter
Next, remove skins, core and dice your apples and put into your slow cooker
Then, add all your other ingredients listed in the recipe (or put loose spices in a cheesecloth and take out later, your choice)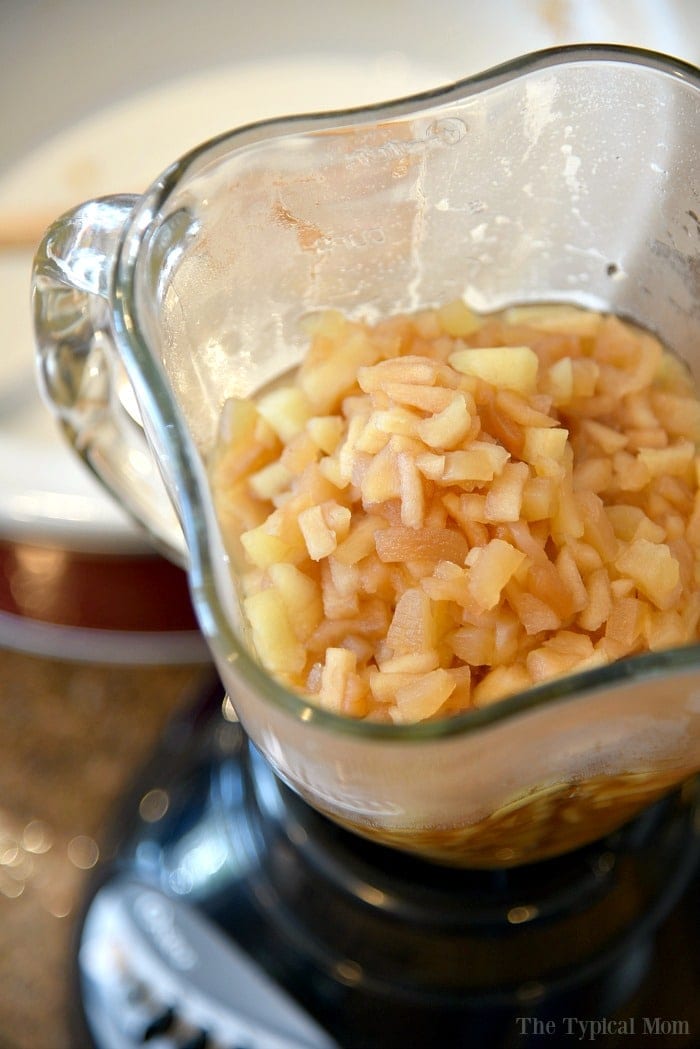 There are directions in the Nature's Path ebook on how to cook this easy apple butter recipe on the stovetop, however if you love cooking in your crockpot like I do you will alter the times, not the ingredients and cook as follows.
Add all ingredients into your slow cooker
Put top on and set to high
Cook for 4 hours stirring 1-2 times during this time
Take out cheesecloth or large spices you added at the beginning
Add softened apples into a blender
Blend until contents are smooth
Pour contents back into the crock portion of your crockpot
Remove from outside basin of slow cooker and put just ceramic bowl with contents into your oven
Cook at 325 degrees for 1-1.5 hrs. stirring every 20 minutes
Enjoy on bread, toast, or on pork chops!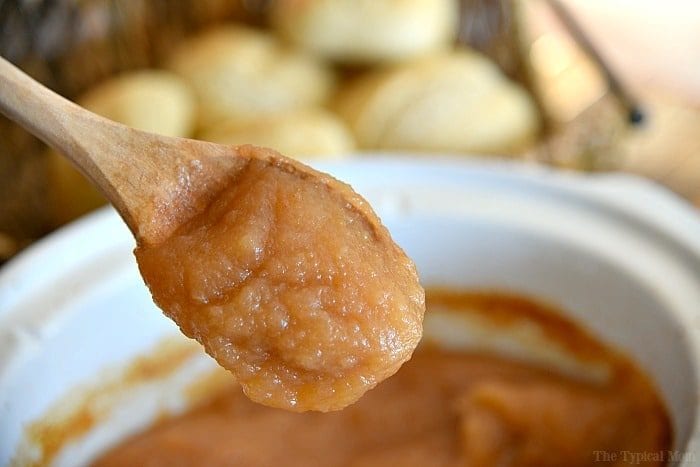 Seriously….I will never buy apple butter again. This recipe is amazing and I like knowing exactly what is in it. Served on a roll or toast, it is a great breakfast, and I've heard it's amazing on top of pork chops too (that's my next venture). Let me know what you think of this slow cooker apple butter after you make it….and whether your kids loved it as much as mine!
To find more great recipes and organic cereal, visit Nature's Path…..then give a few other recipes in their ebook a whirl!