Are you looking for a green superfood smoothie recipe that actually tastes good??!! Yes, I have had some not so good ones, and THIS one actually IS yummy AND has great super food ingredients in it. Here is the best smoothie recipe if you're looking for one with healthy greens in it.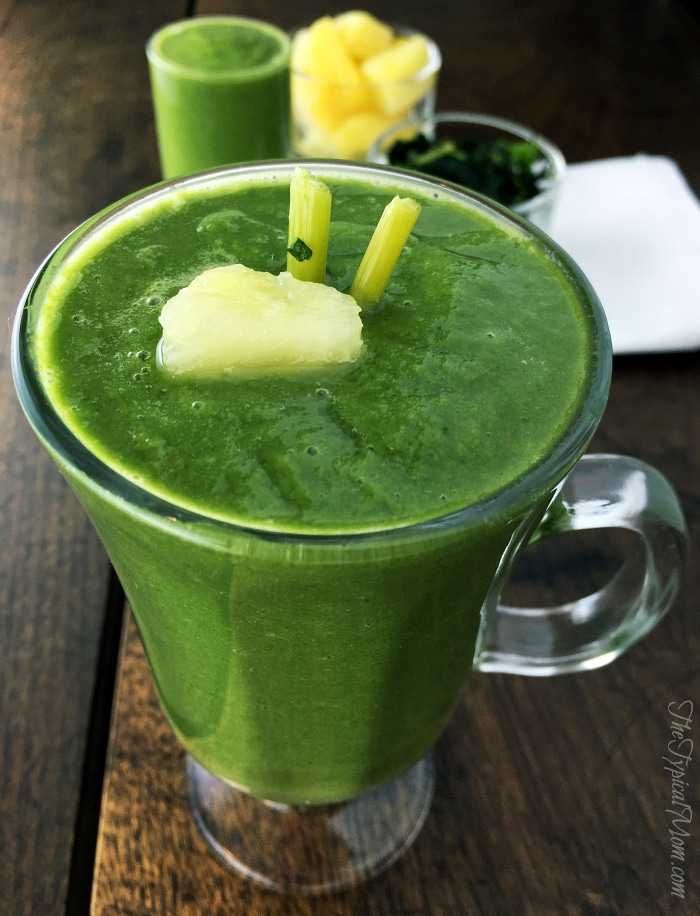 So of course you need to add fruit to pretty much any superfood smoothie recipe to make it sweeter, so pineapple is what we used here. It's always best to use natural sugars in fruit as opposed to adding sugars if at all possible, and pineapple does a nice job of adding the right sweetness.
We have a Nutri Ninja (aff. link) which works really well because it has this special button your can push and it pulses on and off long enough to make it just the right consistency, but a regular blender would work as well.  You can use fresh or frozen ingredients. Depending on what time of year it is, you could find fresh kale, spinach and pineapple but during the winter you might be better off using frozen…either way works. Here is the green superfood smoothie recipe that tastes good!
Green superfood smoothie
[mpprecipe-recipe:47]
It is great when everything is fresh but on the other hand it is kinda' nice to have frozen because it makes it more slushy-like and really cold! Like I said this is the general recipe for a great green smoothie but when it comes to all recipes you make it your own according to your taste. I hope you enjoy this tasty superfood smoothie!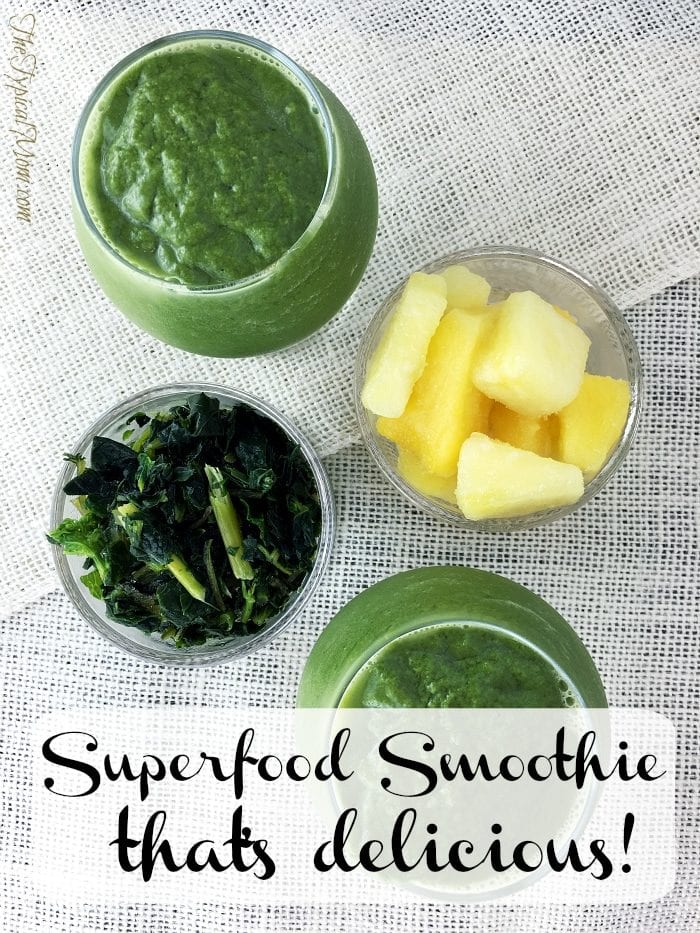 For more easy recipes and crafts please LIKE The Typical Mom on Facebook, sign up for my newsletter, and follow me on Pinterest!
Visit The Typical Mom's profile on Pinterest.