Free printable Fathers Day card for your kids to color and design for that special day. Lots of free printables for Dad here.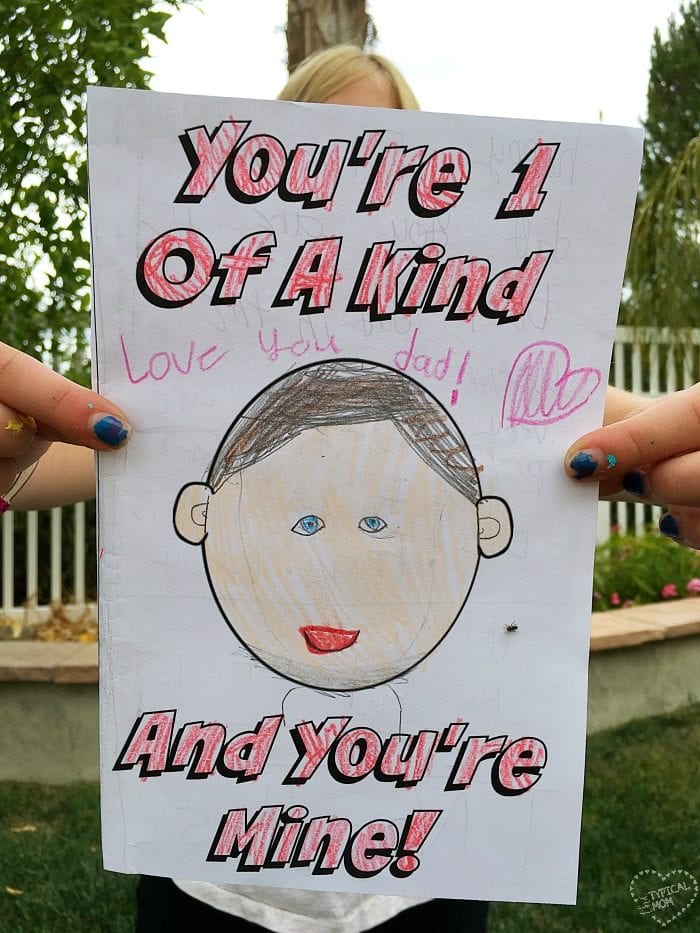 So Father's Day is approaching and we just don't do store bought cards around here, homemade is the way to go! Yes we have whipped out the construction paper and made our own, but sometimes it's fun to find a free printable Fathers Day card to color at home too and write a special note inside. One of our holiday printables we share with you. (links to retailer sites, affiliate links present – originally published 6/16)
Want a simple printable card for your kids to design?
That is really what's important on those days right??
I have always appreciated fill in the blank, designed by my kids cards so I though y'all might too.
This encompasses it all and lets your kids be creative.
Print as many printable Fathers Day cards you need here!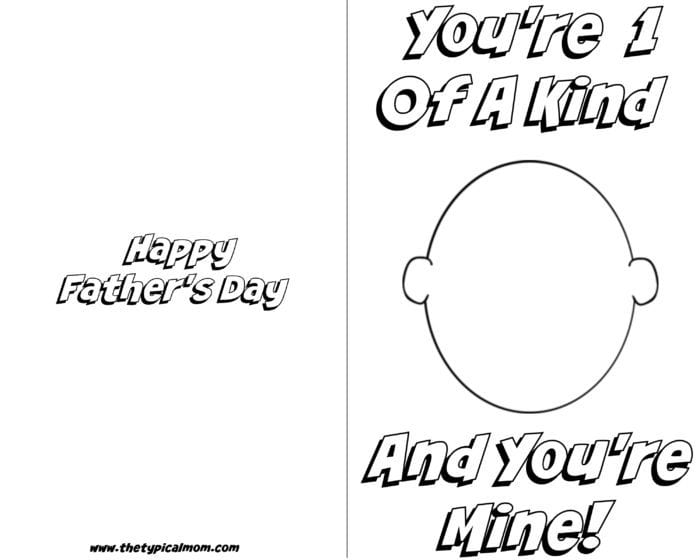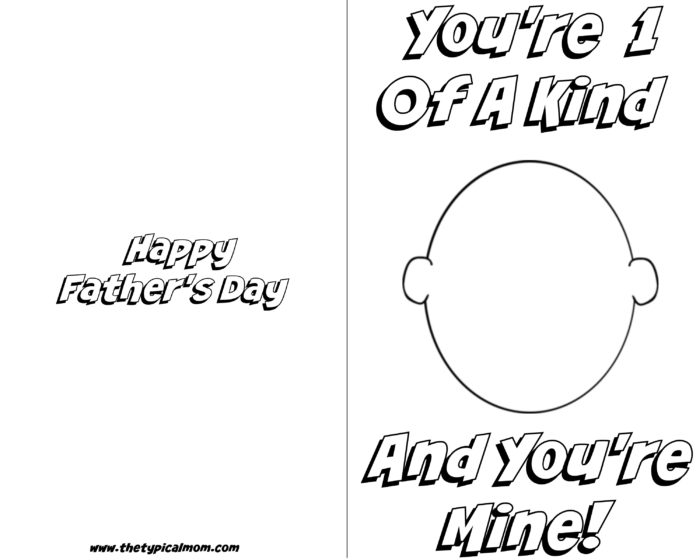 This Father's Day Card printable <———-(click and print here) is fun because you can color in the words and draw Dad's face in with hair and all!
The only thing provided is the outline of the face (and ears) and the words.
It also has bubble letters on the back that says Happy Father's Day you can color in and write a sweet note inside!
Or you can use this pop up heart card that is popular
If you're looking for more Father's Day fun check out our cupcakes that are easy to make and perfect for Dads! Have a game night and enjoy the day together with gifts and treats.