Father's Day is coming and everyone likes a treat that makes them smile. Take a look at these cute Fathers Day cupcakes. For that the man in your life, they're fun to make.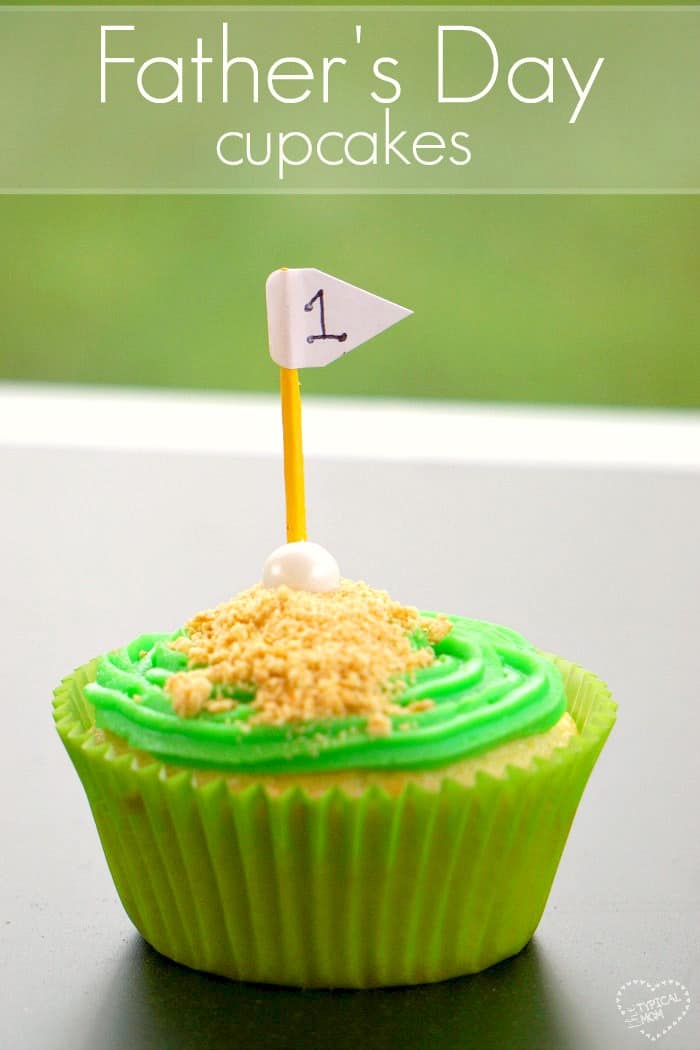 Even if your husband doesn't golf (ours doesn't), these Father's Day cupcakes are a cute idea for Dads. I found everything at Walmart. I provided you links to the more unusual items if you don't have one nearby. Or buy everything online like I do.
Watch this video on how we made these first! Then I will share below the items we used.
Father's Day Dessert
Green frosting
Toothpicks
Small white stickers
White chocolate balls
Graham crackers
You could set this up as a Fathers Day cake too if you made a bunch of these all green on a plate with just one that had a ball and flag on it. Creates the look of a large putting green of sorts.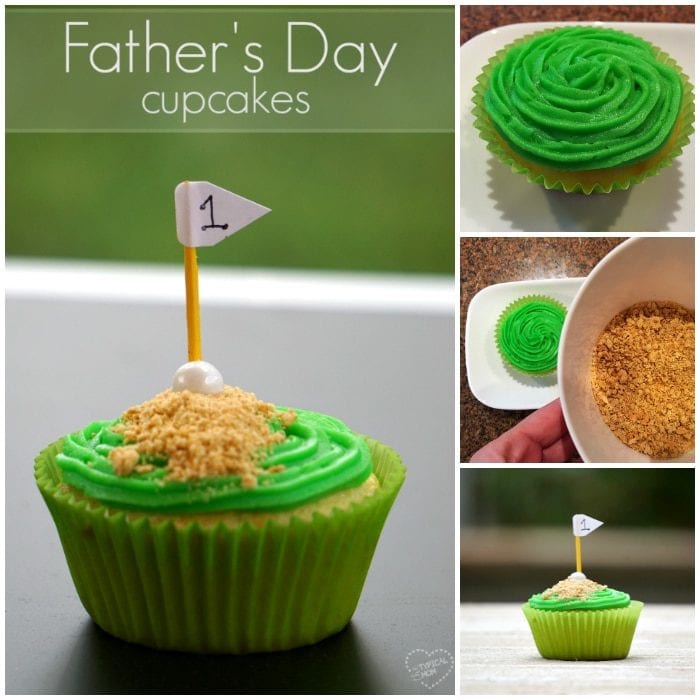 Golf Cupcakes
The video gives you an idea of just how simple it is. The small white labels are the perfect size to make the golf flags lickety split.
Usually everyone (families) have graham crackers and a box of white cake mix at their house so you only have to purchase a few items which is a win for us when baking.
I hope you enjoy this Fathers Day cupcake idea and if you're looking for more cute cupcakes we have them here! 😉