Father's Day is coming and everyone likes a treat that makes them smile. Take a look at these cute Fathers Day cupcakes that the man in your life might enjoy….and they're fun to make.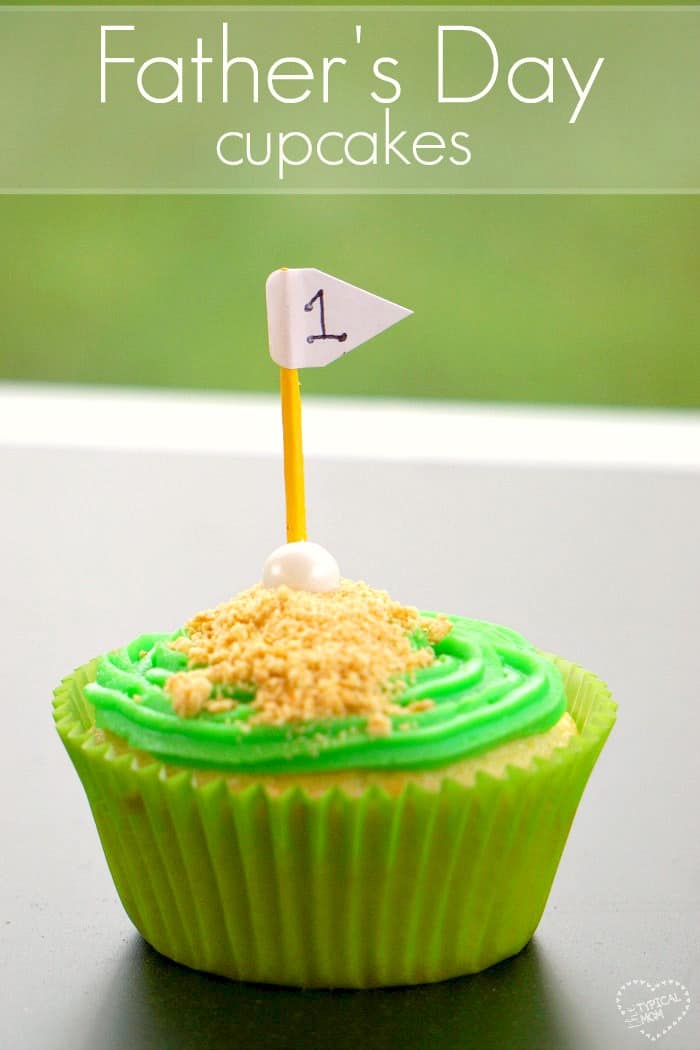 Even if your husband doesn't golf (ours doesn't), it still is a cute idea for Dads or just a golf enthusiast for their Birthday maybe. We love making easy cute cupcakes and have made many for all different occasions, so since Father's Day is approaching we thought this would be a good addition to our cute cupcake collection. I was inspired last year when I saw these on the Betty Crocker site but wanted to change them up a bit, and this is what we came up with. Here's a rundown of how you make them.
You only need a few ingredients and I use boxed cake mix to make things even easier. I use this recipe to just make 6 cupcakes out of a box of cake mix if we are just decorating together and not having a large party where we need all 24, it comes in handy often. I found everything at Walmart, but I provided you links to the more unusual items if you don't have one nearby, or buy eveerything online like I do.
The other items you will need are:
Green frosting (affiliate link)
Toothpicks
Small white stickers (I used these, affiliate link)
White chocolate balls (affiliate link)
Graham crackers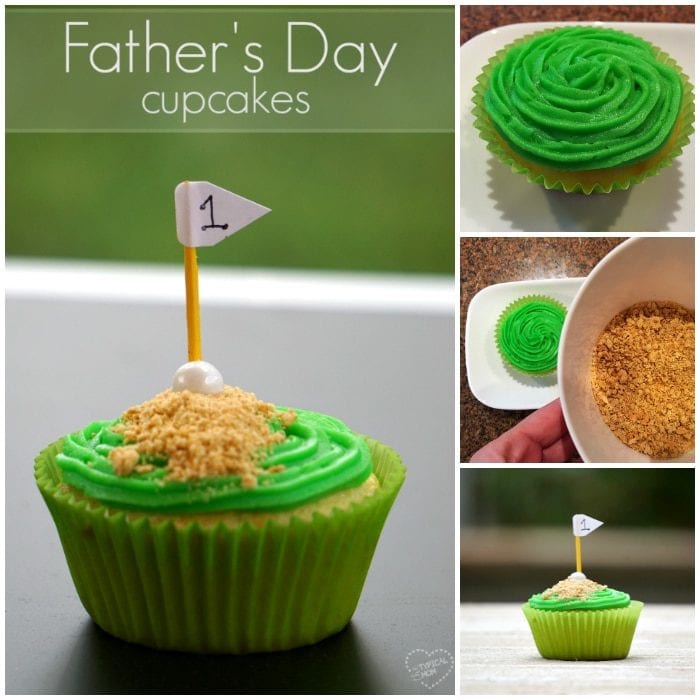 The video gives you an idea of just how simple it is. The small white labels are the perfect size to make the golf flags lickety split and usually everyone (families) have graham crackers and a box of white cake mix at their house so you only have to purchase a few items which is a win for us when baking. I hope you enjoy this Fathers Day cupcake idea and if you're looking for more cute cupcake ideas we have several more here on our site! 😉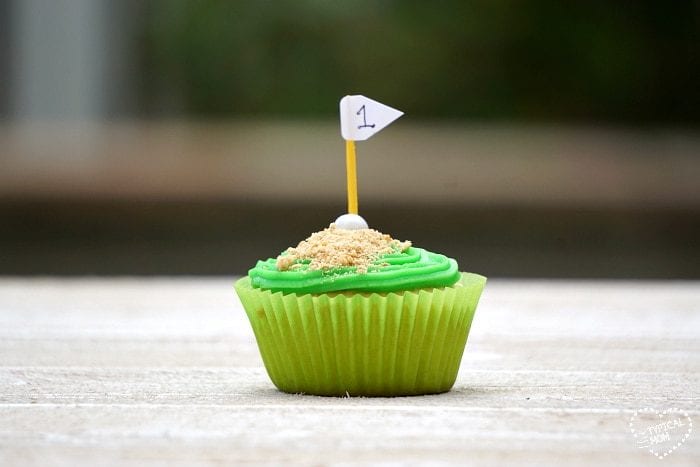 For more easy recipes, tips and crafts please LIKE The Typical Mom on Facebook and follow me on Pinterest! You can also sign up for my free weekly newsletter which is packed with goodies I know you'll love. 😉