Here's a free printable Summer to do list with lots of free and cheap activities to do with your kids during the Summer months! From free bowling and roller skating to crafts for kids you can do right at home for little to no money at all, here's a checklist so you can have fun and save money at the same time.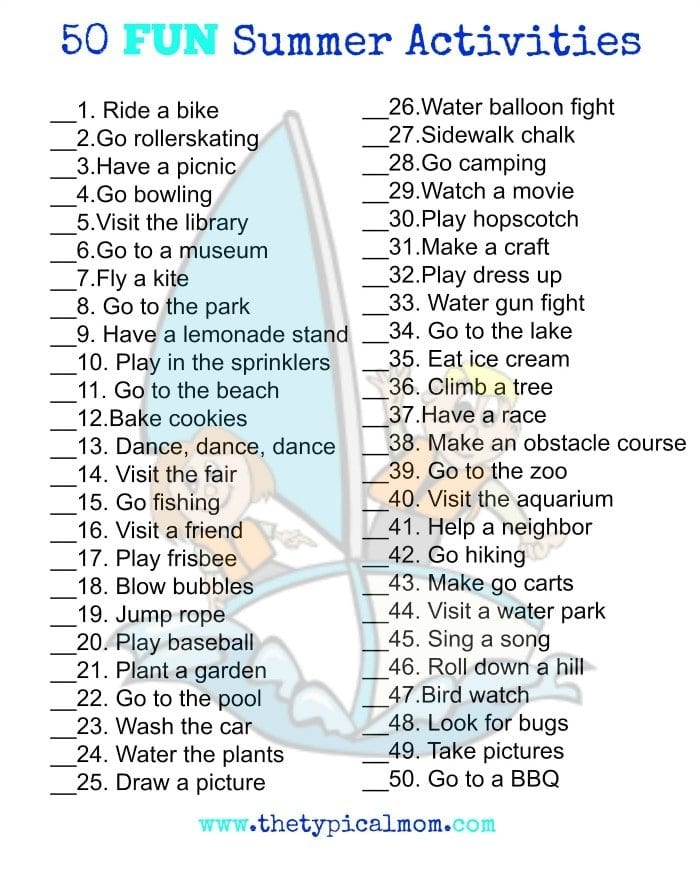 When summer arrives we are always looking for cheap but fun things to do. Here is a Summer to do list full of 50 fun things to do this summer that you can print out and mark off day by day! It's a fun free summer printable that helps you think of new things to do that don't cost a lot of money along with links to activities that are either free or really cheap to do together. You can too and I encourage you to try it out for yourself, there is nothing better than traveling and exploring with your kids. (originally published 6/16, affiliate links present)
Yes you can put amusement parks on your summer to do list, but you cannot do that everyday.
I would suggest you do take at least one vacation each year. We do!
No, with a family of 5 we cannot afford to fly to Hawaii but have found ways to travel for free and have done that year.
So, before the kids are out of school brainstorm about where you might want to go and get that planned!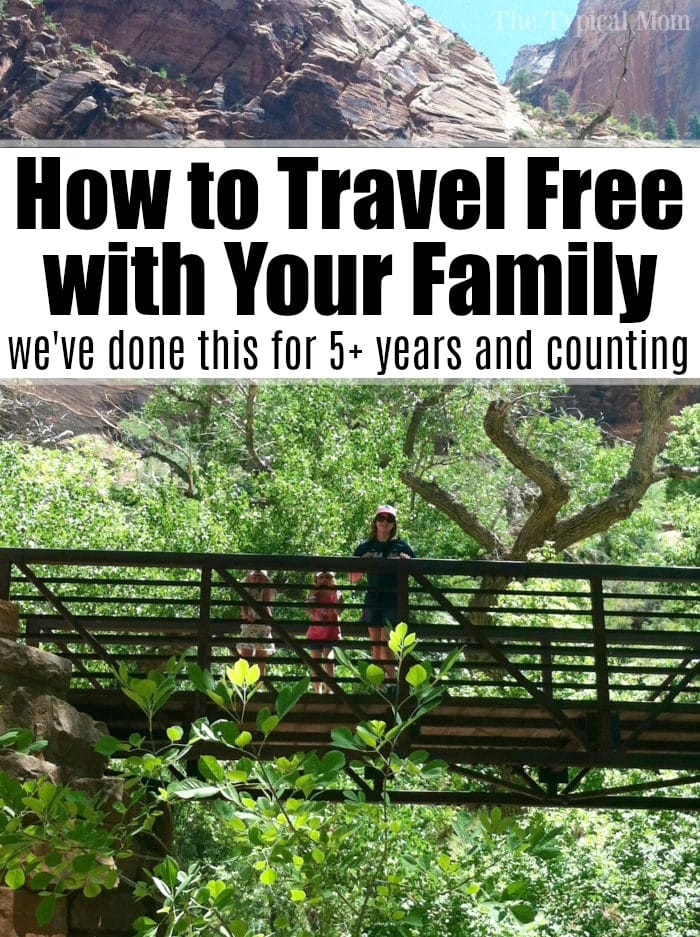 As you can tell I'm a cheapskate, I mean frugal. 😉 My philosophy is the more I save the more fun things we can do together. So, start with the fun free activities for kids and then go from there.
Things to add to your Summer to do list
Here is your free 50 Fun Summer Activities printable!

That way you can get started with lots of fun activities now!

There really are so many free Summer activities you can do, but sometimes you have a brain freeze (I do). It's nice to have a few ideas to spark even more!

We keep busy with summer activities for children, I like free activities whenever possible. Making a kite and visiting a local park can be a day long event everyone will love!
There are many fun educational apps your kids can play.
Go to the movies for just $1.00, many theaters participate in this program so check my list here and/or your local theater.

Going to a drive in movie is fun too!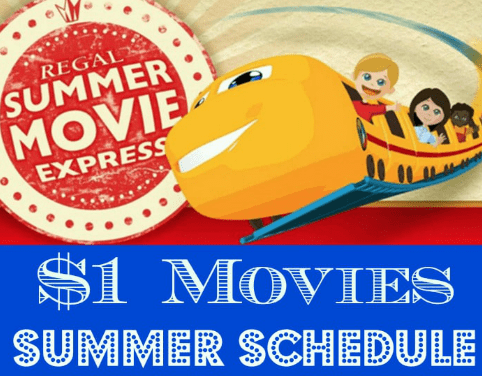 Think of this as a summer bucket list of sorts! Flip it over and write other things you think of too! Then print out a few pages from my free printable monthly calendar and add activities from this summer to do list on each day. There are actually tons of free summer activities you may not know about like free bowling and free roller skating in your area too….the secret is out now! 😉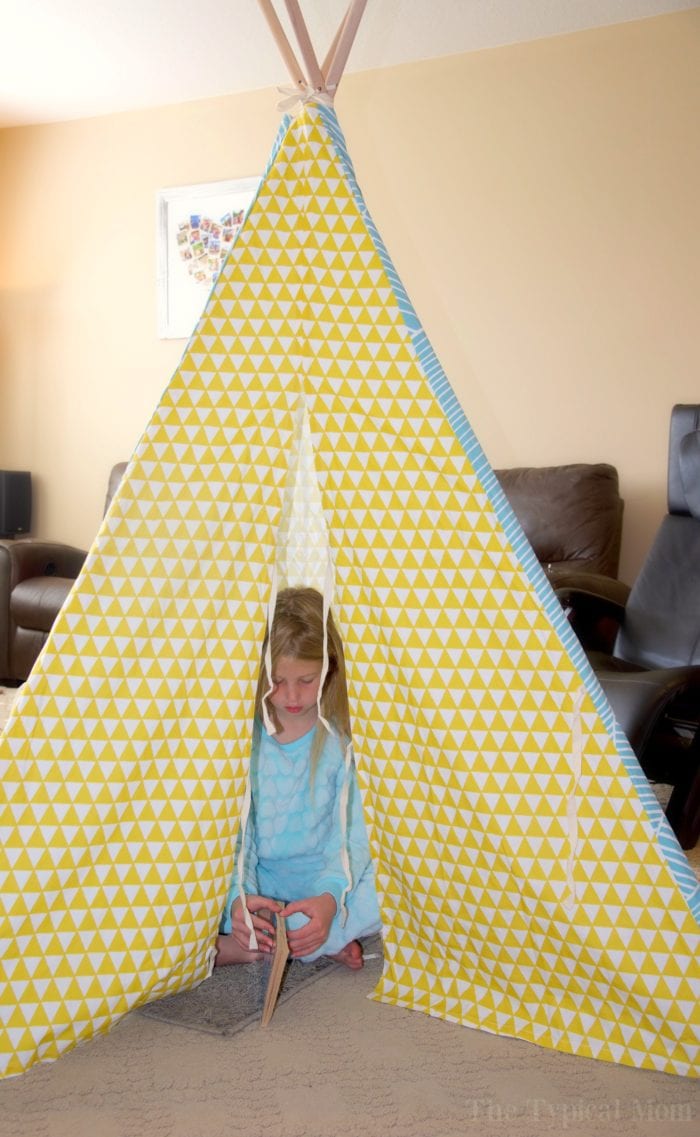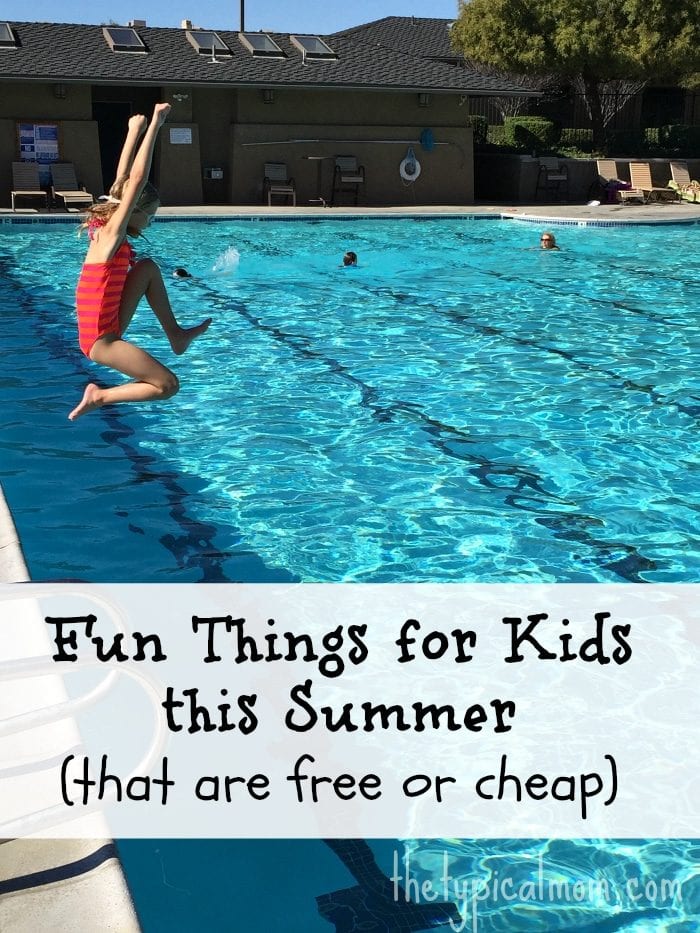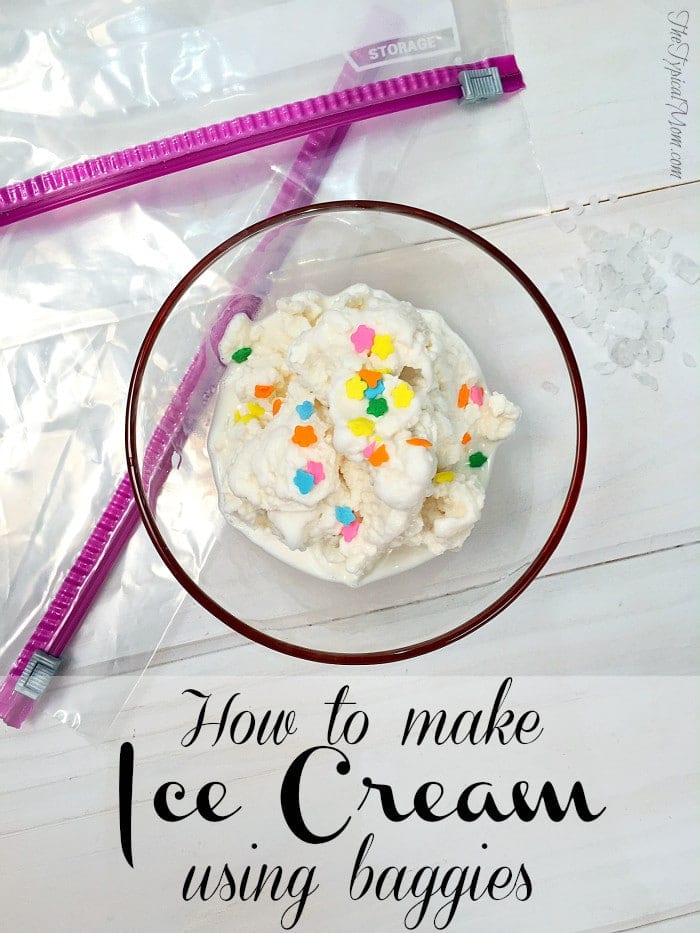 What do you have on your summer to do list that I don't have listed yet??
For more easy recipes, tips and crafts please LIKE The Typical Mom on Facebook and follow me on Pinterest! You can also sign up for my free weekly newsletter which is packed with goodies I know you'll love. 😉