Here's a free printable Summer to do list with lots of free and cheap activities to do with your kids during the Summer months! From free bowling and roller skating to crafts for kids you can do right at home for little to no money at all, here's a checklist so you can have fun and save money at the same time.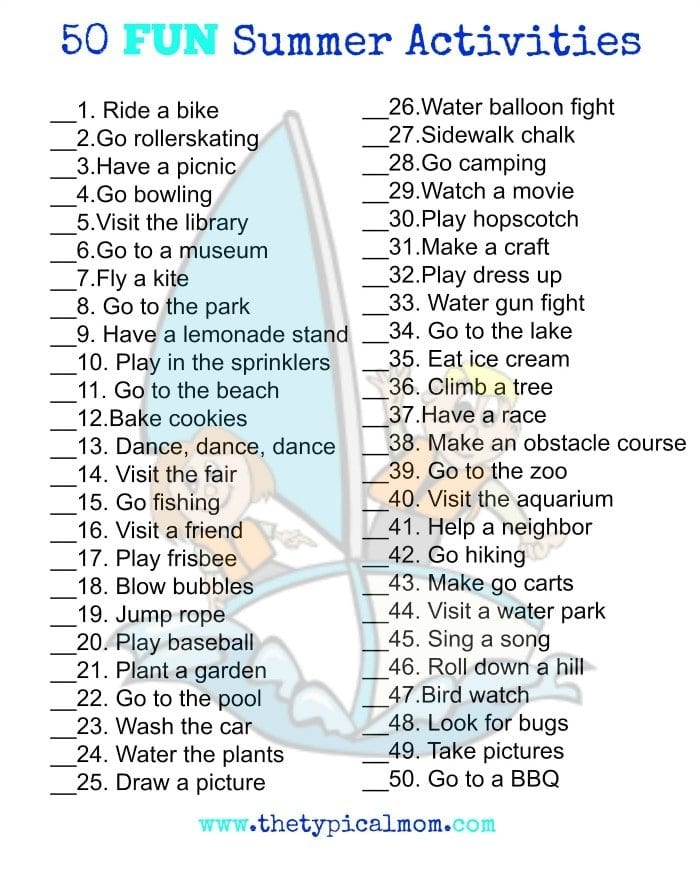 When summer arrives we are always looking for cheap but fun things to do. Here is a Summer to do list full of 50 fun things to do this summer that you can print out and mark off day by day! It's a fun free summer printable that helps you think of new things to do that don't cost a lot of money along with links to activities that are either free or really cheap to do together. Yes of course you can visit amusement parks and we do that when we can but you cannot do that everyday (or wouldn't want to even if you could afford it). We always take at least one vacation each year but with a family of 5 we cannot afford to fly to Hawaii although we'd love it, but have found ways to travel for free and have done that year after year to some incredible locations! You can too and I encourage you to try it out for yourself, there is nothing better than traveling and exploring with your kids. (originally published 6/16)
More to add to your Summer to do list
Print out a few pages from my free printable monthly calendar and mark off what you want to do each day so you can all look forward to what is coming next and remember the things you wanted to do this summer.
What do you have on your summer to do list that I don't have listed yet??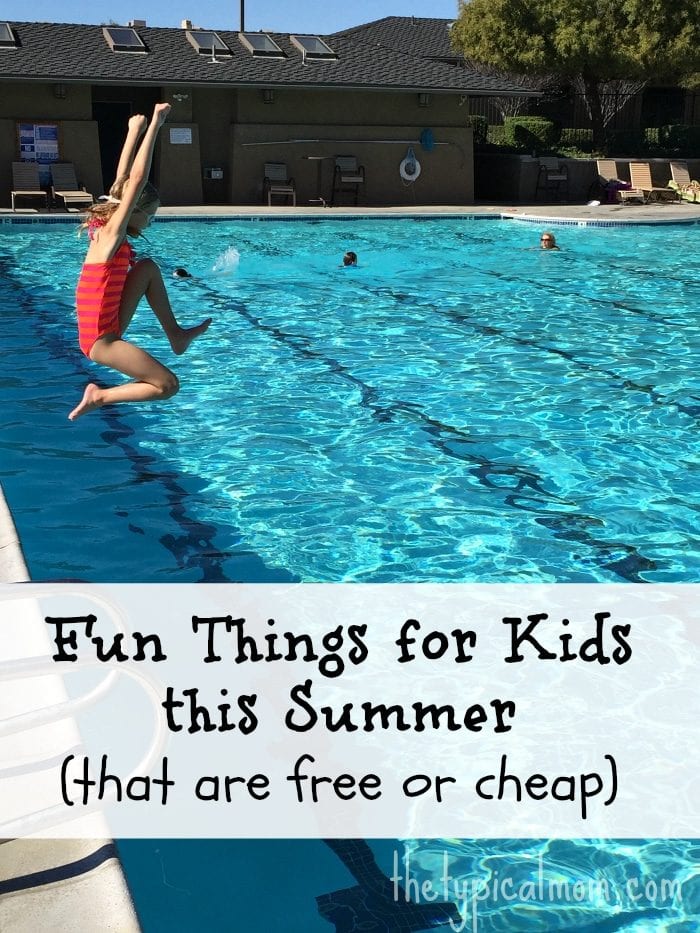 For more easy recipes, tips and crafts please LIKE The Typical Mom on Facebook and follow me on Pinterest! You can also sign up for my free weekly newsletter which is packed with goodies I know you'll love. 😉
Visit The Typical Mom's profile on Pinterest.