Places you can camp for free within the United States in a tent or an RV! Tons of great resources to save you money when you're camping.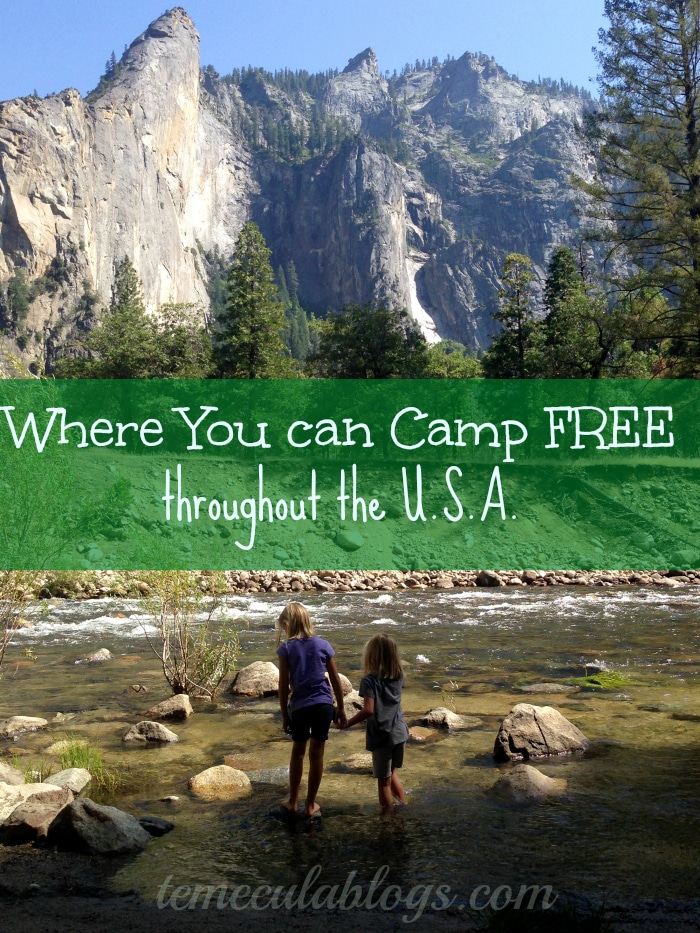 Here are lots of places you can camp for free, or close to free for some of them!! We have taken many road trips and like to camp with our children to get away from it all and leave our technology behind (great way to get closer as a family and explore)! There is a lot of varying when it comes to camping. Whether you're looking to really rough it, or seeking an RV spot that provides a bit more amenities there is something for everyone and you can find free camping almost everywhere. (updated and republished 11/16, affiliate links present)
Enjoy and like The Typical Mom for more great tips too!
Camping in a tent or an RV is also a great way to save money as hotels can get to be quite expensive. Finding free campsites to camp in, and cheap ones beyond that is great so you can do more and spend less. You should always look for great deals on camping equipment too when you're preparing! Here are some places to camp for free and resources I found that are helpful!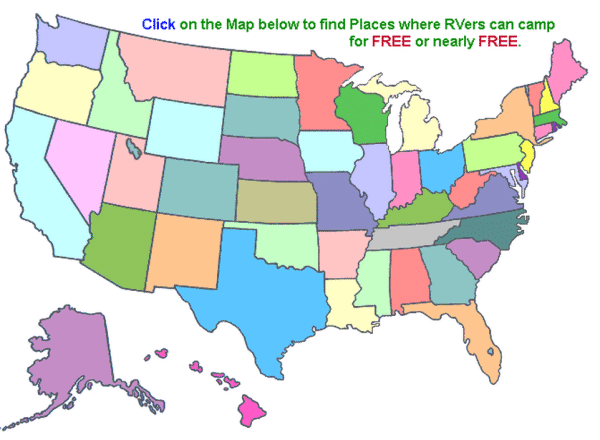 Places you can camp for free
Freecampsites.net is a great resource when you are looking for campgrounds that are free to use or very cheap if there is a fee. In many places, like Ca., you can easily camp all year long so having something like this on hand is great when exploring new places. Just enter the site, click on the state you are visiting, and they will give you a list of inexpensive and places you can camp for free. Some are only for RVs, tents, or both.
This site breaks where the free campgrounds are by state and shows you what they have found. Enjoy my friends & follow me on Pinterest for more helpful hints on living within a budget! 😉
 AllStays.com that lists TONS of places for tent and RV camping that is sometimes free or cheap such as KOA sites and a lot more.
Another great site that has TONS of places you can camp for free across the U.S. and you can camp an unlimited number of times with 1 small yearly fee called Thousand Trails, you can read more about their program here. We are a part of their Southwest region and there are more sites than we could visit in a year, great resource for avid campers in tents and RVs.
Another way you can travel and camp for free is to earn points just by shopping online, which translates to free gift cards, which pays for your gas and camp fees along the way. We have done this several times and how we travel for free year after year to some of our favorite spots!!
Here is a site for free RV camping if you have access to one of those or maybe want to rent one and take a really long trip together but want to save money on the campsites you stay in along the way, along with a list of easy RV meals that will make your trip great.
Looking for more camping resources and our favorite place to visit?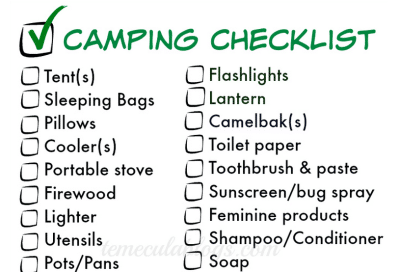 For more easy recipes, tips and crafts please LIKE The Typical Mom on Facebook and follow me on Pinterest! You can also sign up for my free weekly newsletter which is packed with goodies I know you'll love. 😉