Here's a list of essential things to pack for camping! I also made a free printable camping checklist to download in order to make sure you don't forget anything. Camping with kids can be fun when you have what you need. Take it from a family of 5 who travels often, this has saved our sanity!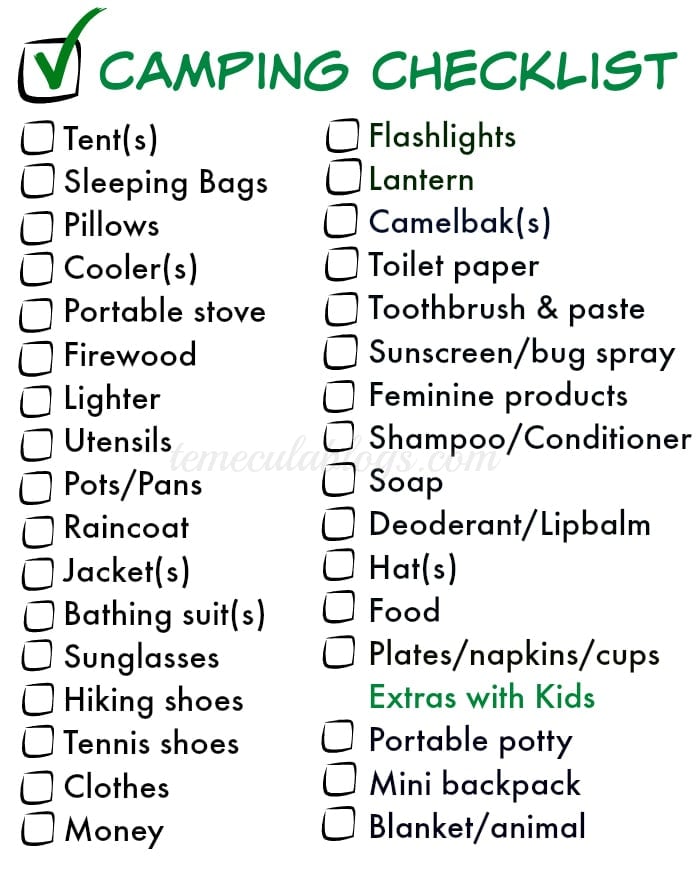 I am Big on checklists (maybe it's the teacher in me)!! Making sure I have everything when I'm off to an amusement park, a road trip, and especially when it comes to a camping trip when I know I will forget something if I don't have an easy checklist to follow. If you're camping with kids this is especially important as there are a few extra things you can pack to make your trip oh so much easier and pleasant. Here's a checklist of things to pack for camping you can use in preparation for your next adventure! Find many more tips for family travel on our road trip blog page. (originally published 4/16)
These are just the hard things to pack for camping (maybe a little less if you are in an RV that has a somewhere to cook) to think of when you're going camping.
The little things like lip balm, a hat, and flashlights can make all the difference….and if you forget them it can make your camping trip pretty miserable. 🙁
You can download and print a copy of this camping trip checklist here too.
We love taking road trips with our 3 girls.
Now that our kids are a bit older and we don't have diapers or big pieces of equipment to bother with we have added camping to our list of fun things to do together.
Our last adventure was just outside Yosemite National Park where we tent camped, had a great time, but forgot a few things that would've made our camping trip a whole lot easier and more pleasant….that's why I made this things to pack for camping checklist for myself and to share with you!
If you too are taking a long drive to your destination check out our tips on packing for a road trip, they'll save your sanity!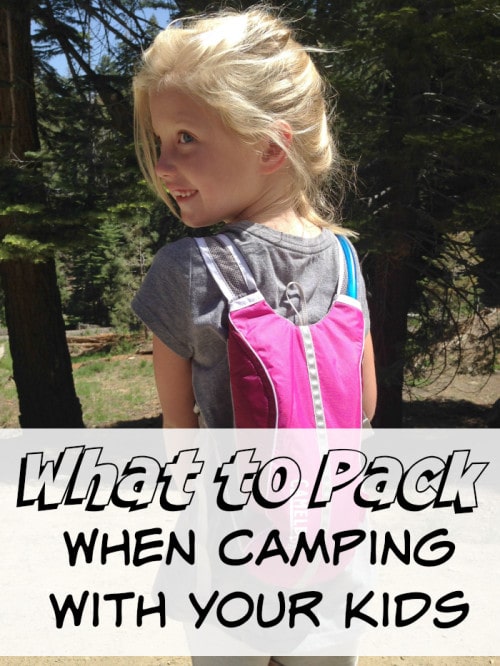 Here are a few things we've learned along the way that have helped make the kids happier when we are camping and hiking around….and in turn make us a little less frustrated. Camping with kids should be fun but I will say it isn't the easiest especially if you aren't well versed in camping initially.
The first time will be a learning experience…but don't let it discourage you from doing it more often. It does get easier!!
Learn from our experiences and pack well. That doesn't mean you need to pack the kitchen sink, bringing way too much stuff isn't helpful in my opinion but bringing smart items that make everyone more comfortable is key.
Take it from a mom who isn't a huge lover of camping when I share some items that have helped us out below.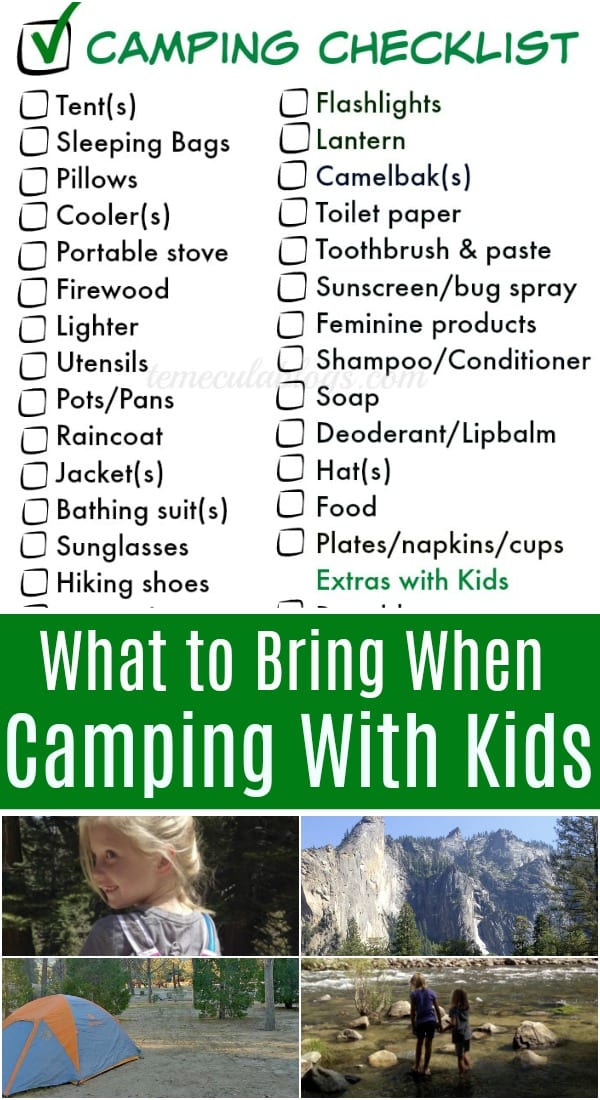 I hope these things to pack for camping help your family have a great experience too and you travel together much more often.
Here are a few more tips that will really help you have a great trip when you're camping with kids.
I hope you have a great trip, I have another post with lots of FREE places to camp throughout the US here you can check out too while you're planning your camping trip!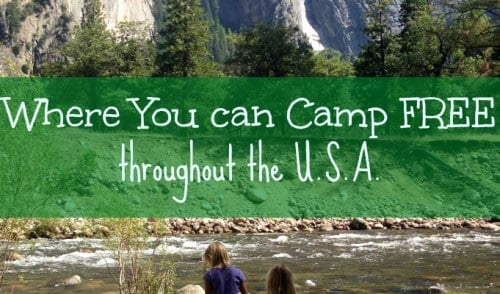 For more easy recipes, tips and crafts please LIKE The Typical Mom on Facebook and follow me on Pinterest! You can also sign up for my free weekly newsletter which is packed with goodies I know you'll love. 😉