Best air fryer potato recipes are here! From side dishes to main meals paired with sausage or other proteins you'll love each one for dinner tonight.
We've got a bunch of easy air fryer potato recipes to choose from! Whip one up as a side dish or dinner this week and find more air fryer recipes here. (originally published 3/20, affiliate links present)
Loaded with cheese, bacon and sour cream or just lightly seasoned with salt and pepper, they're all amazing. Love finer foods too? Try littles like air fryer gnocchi with a pizza twist to it.
Air fryer potatoes
If you love air fryer recipes too, here are some resources to start with: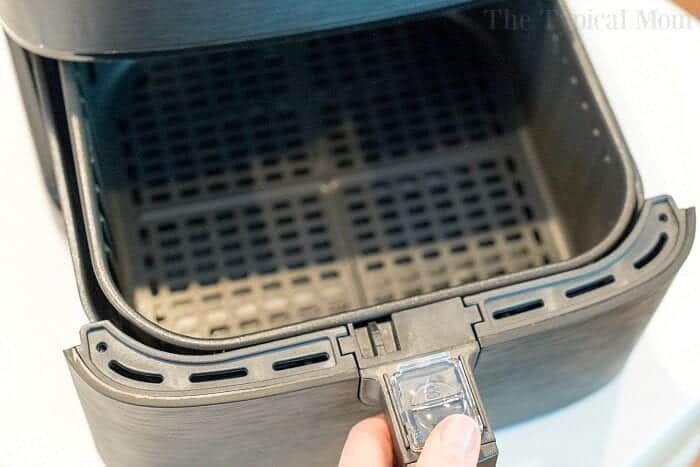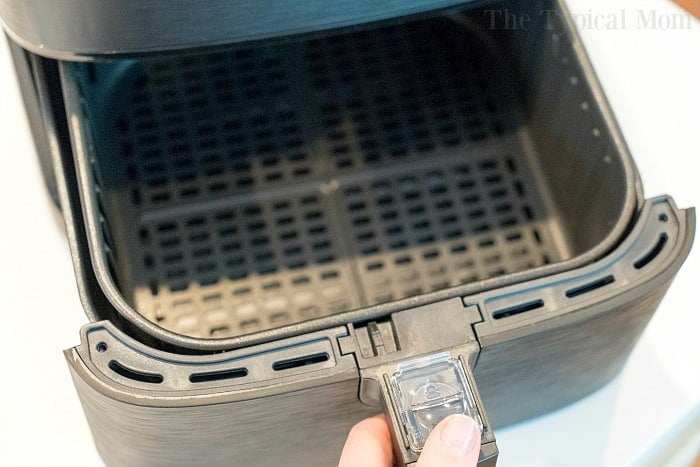 Potato Dinner Idea
There are SO Many potato varieties to choose from, they're in stores year round, and cheap too. If you want something traditional you can certainly make mashed potatoes but we have a lot more favorites here too.
We love them all but typically use russets or red more frequently. Let us know below which one becomes your new favorite dish. 😉
How Long to Air Fry Potatoes
That depends on how large they are, or if they're diced. These are the ingredients you'll need for diced red potatoes cooked this way. If you want to make air fryer fried potatoes you can use any color really but the skin on these stays in tact well and they're a bit firmer.
Red potatoes

Russets or Yellow could be used alternatively, with onions follow our air fryer potatoes and onions timing

Olive oil
Garlic salt
Salt and pepper to taste
Fresh dill
Oregano
Thyme
Any other seasonings
Now the most popular are probably these air fryer baked potatoes. Simple but totally delicious. Plain or stuffed with our famous chili recipe they're always a winner. Or choose to make sweet potato in an air fryer as a sweet side dish.
These are great for crispy potato skins, but fluffy insides cooked in no time at all. They're just like you'd get at a nice steakhouse.
Best air fryer potatoes
Russet potatoes
Sea salt
Olive oil
Paper towel to dry outsides after being washed
Fork to poke skin
Now if you want to make these cheesy with bacon and all the goodness, you should make these air fryer Hasselback potatoes next.
I know!!! They look amazing right?? Well they are and as you know if you've made these in the oven, you can really load them up with toppings. Bacon and cheddar cheese are our favorites but the list goes on and on.
How many different kinds of potatoes are there?
There are more than 200 types in the United States. You can even get a medley in a bag. We used these with our roasted potatoes in air fryer recipe.
There are: russet, red, white, yellow, blue or purple, fingerling and petite varieties available. They are all wonderful if you ask me. You can find small bags of these mixed which is what I use to make pesto potatoes.
Then you'll want to make air fryer french fries from scratch. They're so good! If you're in a hurry you can also cook a batch of frozen french fries in an air fryer.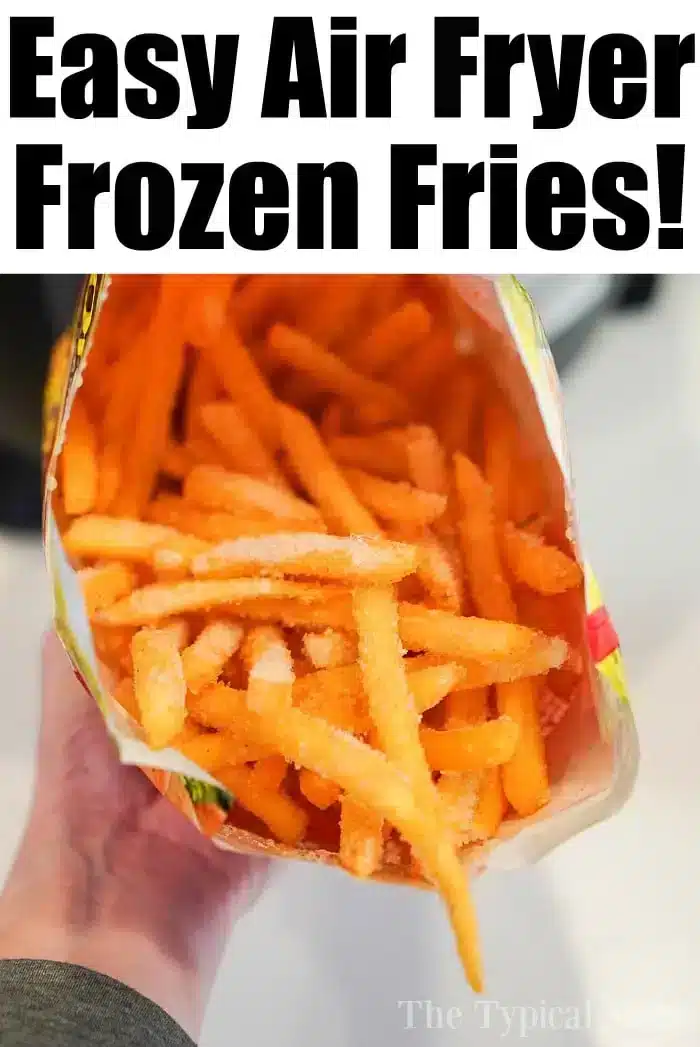 Crispy air fryer potatoes
I kid you not, they're so much better than on a cookie sheet in your oven! Crispy doesn't even describe them, and it takes no time at all to be done and perfect.
You need nothing else other than the bag of fries themselves. Set to 400 degrees, put in air fryer and cook in 10 minutes total.
Do you need to preheat an air fryer? Well it is not going to not work if you don't but I would suggest that you do.

the reason is that the food will cook more evenly if the temperature is steady and not taking time to heat up to begin with.
If you want to go all out with homemade air fryer french fries you just need potatoes, toss to coat in olive oil, garlic powder, season with salt and enjoy. Serve them with our fry sauce recipe, they go with anything!
Some prefer to soak them in a large bowl of water for a while before cooking. This decreases the starch level and may make them crispier.
Similar to this one but with some meat, we made air fryer spam and potatoes the other day!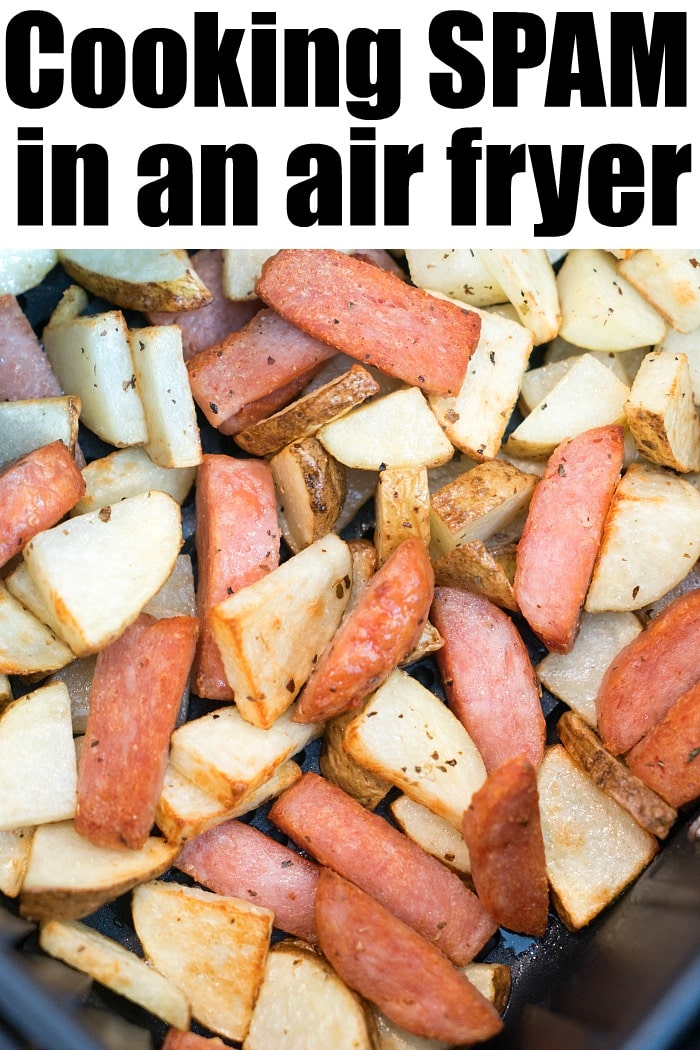 Don't curl your nose up on this one until you've tried it!! This meat is quite popular in Hawaiian dishes and eaten in small amounts with this favorite veggie is really tasty!
Air fryer spam and potatoes
Can of SPAM

sliced like you see above
there are many varieties out there, this is the traditional style

4 medium potatoes

we used russets
diced as you see above

Olive oil
Garlic salt
Basil
Oregano
Salt and pepper to taste
Best results are made with almost all of these when you shake the basket half way or a third of the way through your air frying cook time. Like roasted potatoes may cook for 15 minutes but should shake every 5 minutes to get them crispy all over.
If kielbasa is more your style, we have air fryer sausage and potatoes too! I like a mixture of "regular" and spicy so you get a little heat, but it isn't overwhelming.
Air fryer potatoes and sausage
Your air fryer basket

remember to always keep it to one layer and not overlap ingredients

Pre cooked sausages or kielbasa
Yellow or white onion
Potatoes

red or russet are great, diced

Olive oil
1/2 teaspoon garlic salt
Salt and pepper
Could add cajun seasoning or Sriracha powder for heat
You'll love air fryer mashed potato balls too. Ok so air fryer tater tots aren't homemade, but they are made with potatoes so…….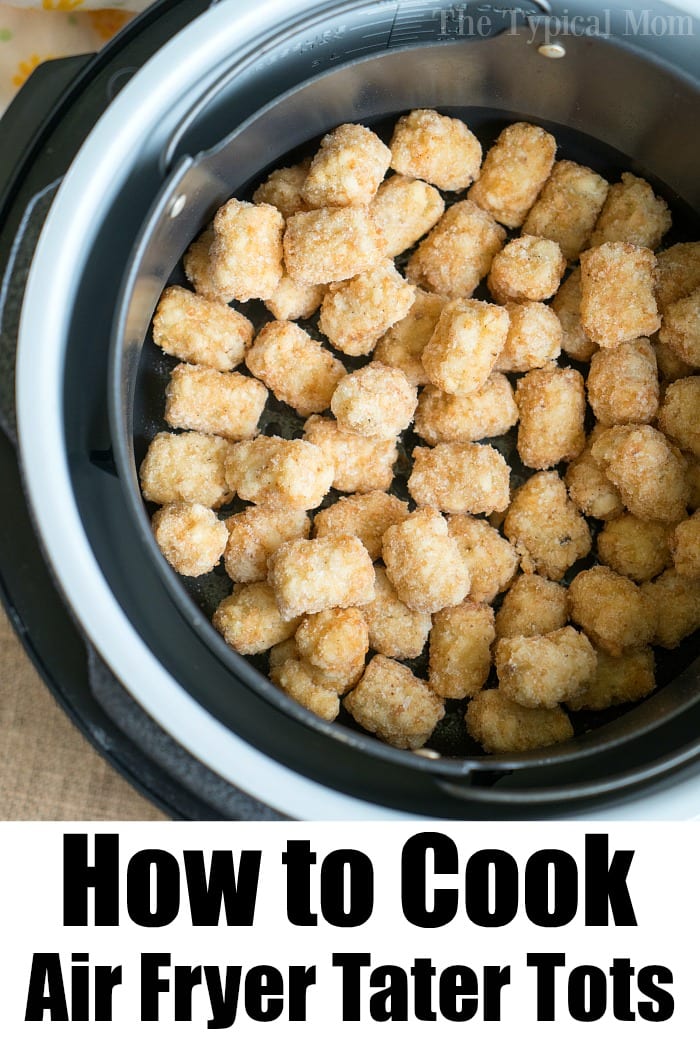 Then try: breakfast potatoes in your hot air machine, or potato skins! Is it after the holidays and you have leftover air fryer mashed potatoes? Use them up by making crispy air fryer potato pancakes. But we aren't done yet!! There are a few other frozen potato dish we love that you may not have heard of yet but you should!
It doesn't have to be the holidays to make a batch of crispy air fryer latkes, just sayin'.
Have you ever thought of making frozen pierogies in air fryer? Unsure how to get them still tender on the inside but a bit crispy on the outside? We have the trick to doing just that! Filled with mashed potatoes, OH MY.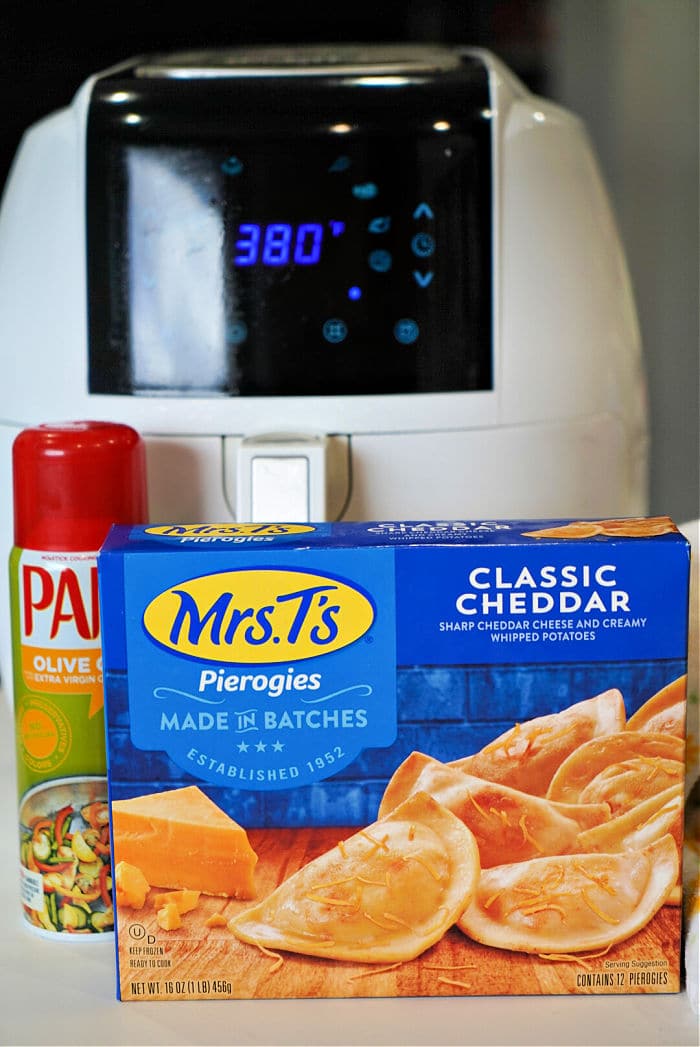 Air fryer potato recipes
Most take under 20 minutes to cook!
Now that is a fast meal your whole family will surely love.
Potatoes are also naturally gluten free which is great in case that's a need.
Alter any seasonings to ones of your choice to make each bite tender on the inside and crunchy on the outside. That is what's great about these easy air fryer recipes.
What are you waiting for?? Grab some petite taters at your local grocery store and choose which one you want to start with. This list will give you a bunch of options. You can even make something in your pressure cooker at the same time like Instant Pot potato salad and enjoy a few at the same time.
Let us know if you make anything else we should try next.
Want to see a few of my favorite things that I am totally obsessed with?? Take a peek and see how many you might already have…twinsies!
Looking for more easy family recipes and tips? LIKE The Typical Mom Facebook page?
Then sign up for my free newsletter, and follow me on Pinterest! 😉
***** If you LOVED this recipe give it 5 Stars below and let everyone know what you thought about it. 😉