Air fryer Hasselback potatoes are little bites of heaven! Crispy baked potatoes loaded with cheese and bacon and then topped with sour cream and chives are the best appetizers or side dish.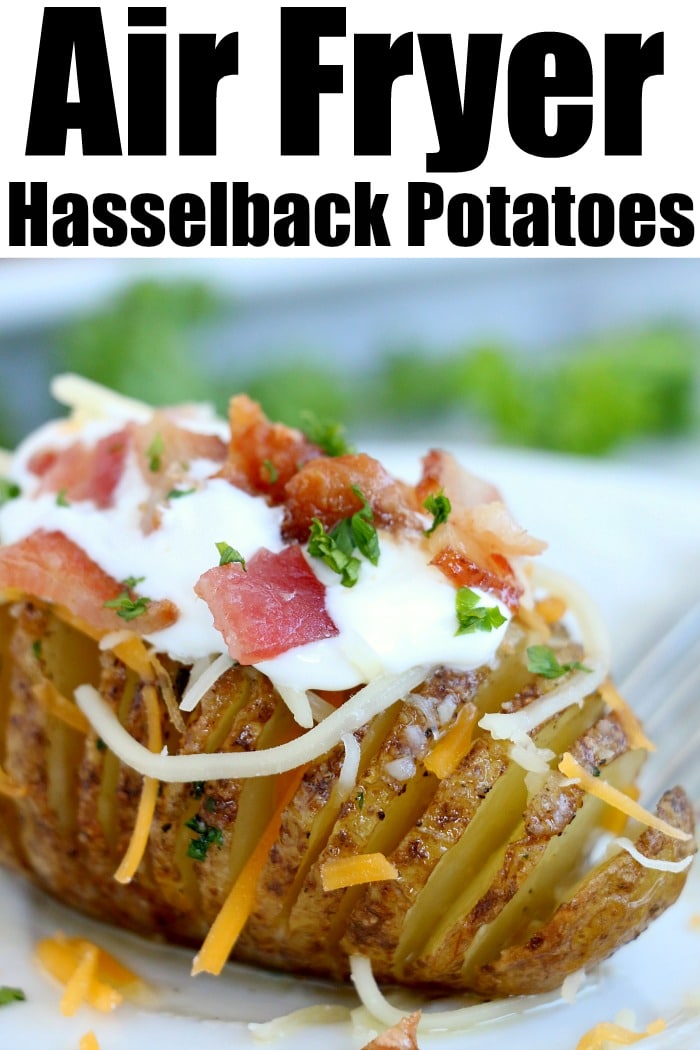 You've gotta' try air fryer Hasselback potatoes this week! Thinly sliced and loaded with your favorite toppings, this air fryer recipe turns out over the top! (originally published 12/20, affiliate links present)
Air Fryer Hasselback Potatoes
If you have never made these over the top taters you must! They are sure to knock your socks off and you can really load up these puppies with all of your favorite toppings.
You can make them as an easy Ninja Foodi recipe for an appetizer or side dish or use whatever brand you have at home. They all basically work the same.
If you love air fryer recipes too, here are some resources to start with: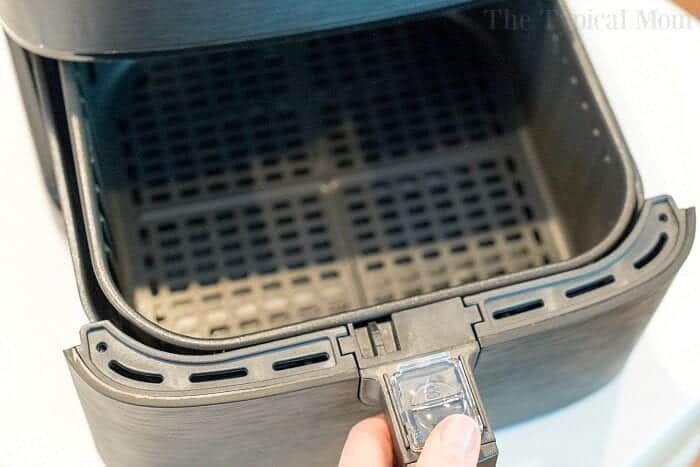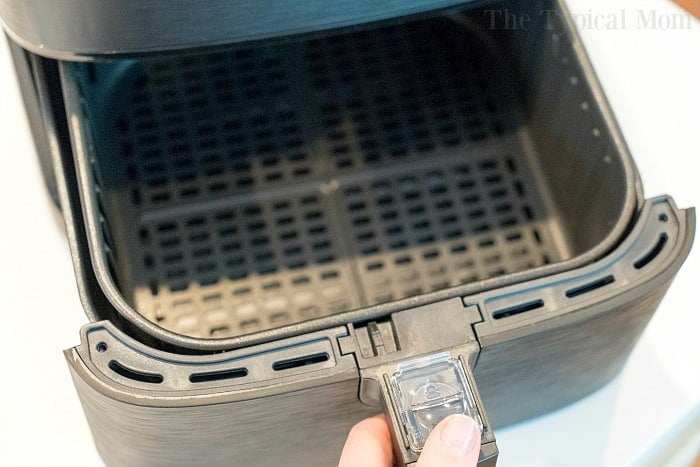 Hasselback Potatoes in Air Fryer
If you are looking for a mouth watering comfort food everyone at your table will love, these are it!
OR just looking for a fun dinner idea the kiddos will love, you'll be a "cool mom" if these are served for dinner.
Here's a printable air fryer cook times chart here for your fridge. It has temp. and times for making the best frozen foods for air fryer too.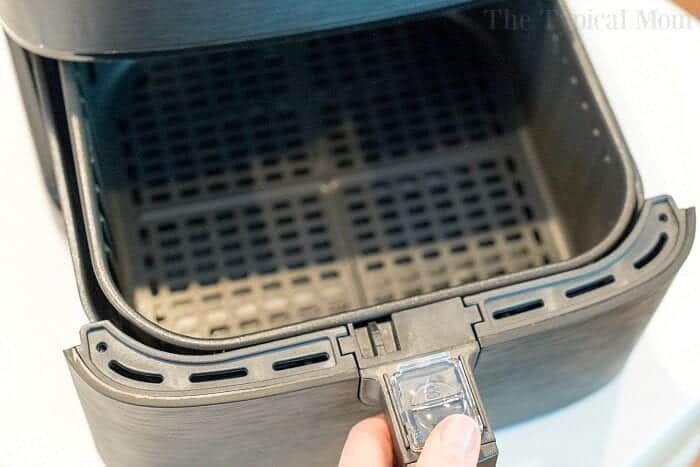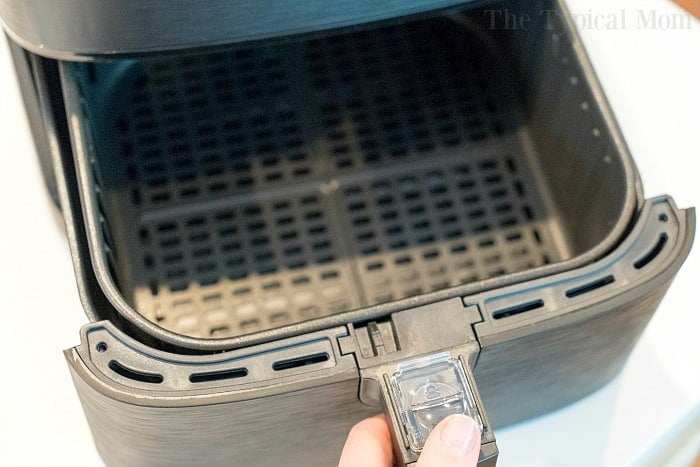 What is the Hasselback technique?
This is an accordion like sliced potato which was developed in a Swedish restaurant actually. The idea is simple; you take a potato and make thin slices crosswise toward the bottom of the potato

You do NOT cut all the way through though. Reason for this is that when it bakes the slices will fan out while keeping the potato whole.

Ingredients such as cheese and bacon bits are sometimes added near the end, and butter or olive oil is used to keep them moist
There you can get daily new ideas from myself as well as other people who are developing recipes right at home.
Ask questions, share what you've made too. It's a great community of over 100K people now!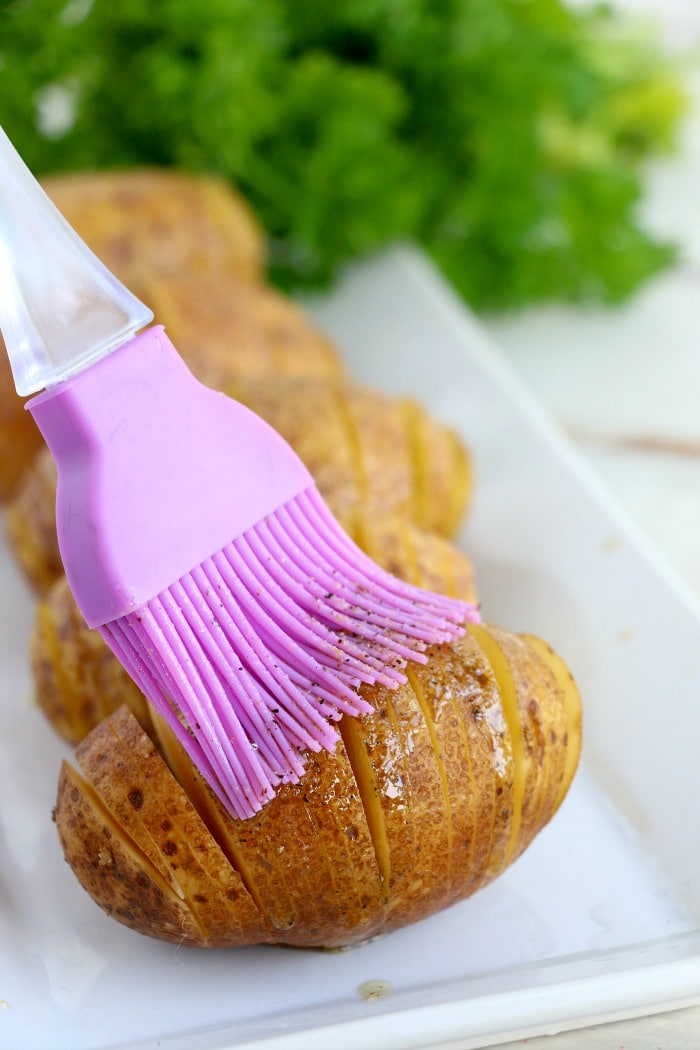 Here are a few questions you might have before you get started on these:
How do you thinly slice potatoes
?
Very carefully is the quick answer. Make sure you have a very sharp knife, that will make things a lot easier and pieces will be more similar sized. 1/8″ thick is ideal for Hasselback potatoes in the air fryer.
To slice the potatoes very thinly (about 1/8 inch thick) you'll want to use a very sharp chef's knife.
Remember that you don't want your cut to go all the way through though!
That is where the sharp knife comes into play. It will be easier to make slices that are the same thickness if you aren't trying to saw through it.
Why are they called Hasselback potatoes?
This is a Swedish side dish that gets its name from Hasselbacken, a Stockholm restaurant where it was first made and served.
The seasoned potatoes turn out crispy on the outside and tender on the inside when prepared this way.
Resembling a cross between a baked potato and thick potato chips, they were very popular and the idea spread from there.
This is what they look like after taking a trip inside your air fryer basket, and topped with all the things you'd normally add to a tender russet potato.
Air Fryer Hasselback Potato
Russet potatoes

these work best because of their thicker skin

Olive oil
Salt and pepper
Onion powder
Popular Hasselback potato toppings are:
Sour cream
Diced chives
Sliced avocado
Bacon bits are kinda' a must for us for sure. If I have leftover air fryer bacon I just save that and make these the next day.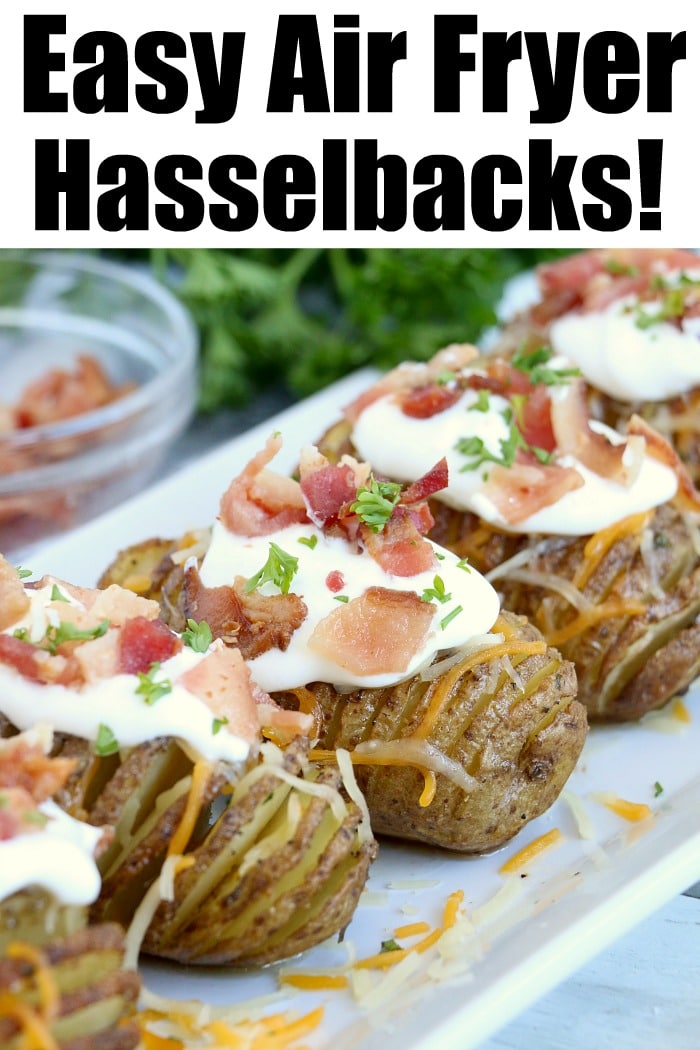 How to Make Hasselback Potatoes
Here's what you do to make these potatoes in the air fryer at your house. There is also a printable recipe card at the bottom as well:
Time needed: 15 minutes.
Potatoes in Air Fryer
Preheat

Preheat the air fryer to 350 degrees for 4 minutes.

Prepare potatoes

Slice potatoes as directed above. The thinner the slices the faster they'll cook and the crispier each piece will be take note – do not peel the potatoes or slice all the way through.

Brush the potato with mixture of olive oil and seasonings

Cook

Put inside air fryer basket. Can sprinkle with salt and pepper at this time if you'd like. Cook for 15 minutes to 20 minutes depending on thickness of slices and size of potatoes.

If you want to add cheese, sprinkle some on 2-3 minutes before being done so it can melt.

Serve

Lift out with a wooden spoon and serve. Can sprinkle with bacon bits with a dollop of sour cream on top too. It's one of our favorite air fryer potato recipes
Looking for something to serve with these? Try our frozen chicken breast in air fryer recipe here, or air fryer hash browns for breakfast.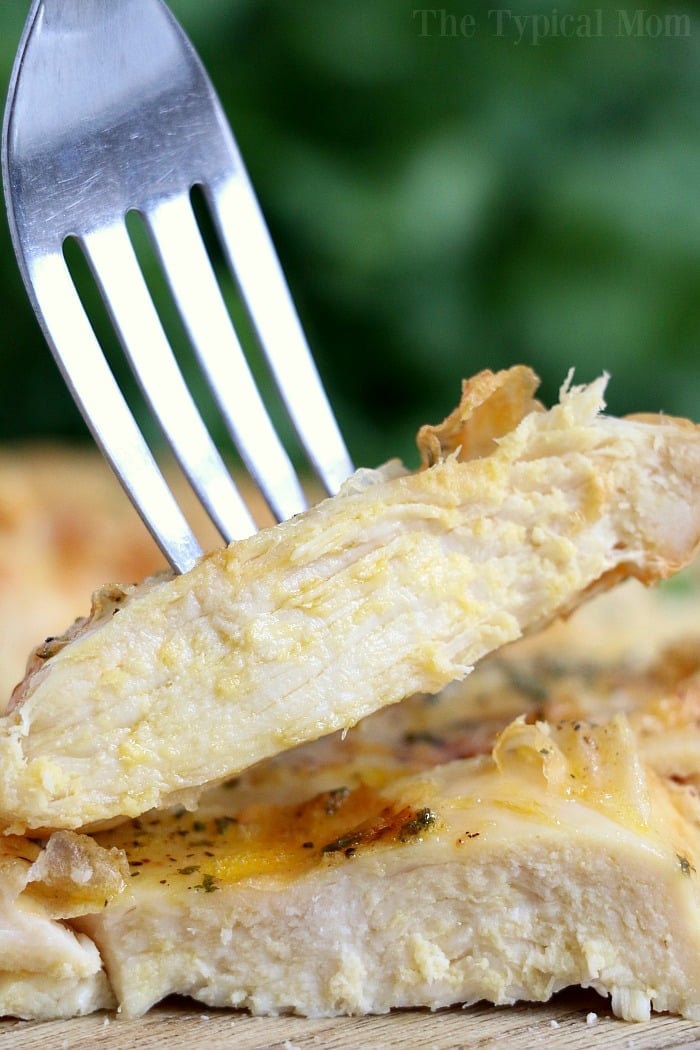 Can Hasselback potatoes be reheated?
Yes!! If you prep them in the morning and then keep them in a covered container in the fridge until dinnertime.
Pop them in the air fryer or your oven with the rest of your dinner so they'll be done all at the same time.
If they're already cooked, but you want to reheat leftovers just put them on a plate and in the microwave.
Drizzle with a tbsp or so of olive oil to keep them moist.
Cook for 1 minute, check for warmth, then add 30 second increments until they're as hot as you'd like.
During the last 30 seconds you could add additional shredded cheese too.
Want to see a few of my favorite things that I am totally obsessed with?? Take a peek and see how many you might already have…twinsies!
Looking for more easy family recipes and tips? LIKE The Typical Mom Facebook page?
Then sign up for my free newsletter, and follow me on Pinterest! 😉
***** If you LOVED this recipe give it 5 Stars below and let everyone know what you thought about it. 😉
Air Fryer Hasselback Potatoes
Air fryer hasselback potatoes are little bites of heaven! Crispy baked potatoes loaded with cheese and bacon and then topped with sour cream and chives.
Ingredients
Instructions
Wash and dry potatoes. With a sharp knife slice each one every 1/8" being sure to stop about 1/2" from the bottom of the potato so you don't slice all the way through. It should stay in tact on the bottom.

Note: the thinner the slices are the faster they will cook and the crispier it will be.

In a bowl mix together the olive oil and seasonings. Use a brush to brush this mixture over each potato, sprinkle with parsley now if you want. Preheat air fryer to 350 degrees for 4 minutes.

Place potatoes in air fryer basket without overlapping any of them (so you may need multiple batches) at 350 degrees for 15-20 minutes or until potatoes are as tender and crispy on the outside as you'd like.

If you want to add shredded cheese I would sprinkle some on about 2 minutes before you're going to take them out so it can melt and crisp a bit too. Bacon should be added on top of cheese so it sticks.

Top with sour cream and serve.
Nutrition Facts
Air Fryer Hasselback Potatoes
Amount Per Serving (3 oz)
Calories 248
Calories from Fat 108
% Daily Value*
Fat 12g18%
Cholesterol 16mg5%
Sodium 408mg18%
Potassium 894mg26%
Carbohydrates 27g9%
Protein 9g18%
Vitamin A 142IU3%
Vitamin C 24mg29%
Calcium 166mg17%
Iron 7mg39%
* Percent Daily Values are based on a 2000 calorie diet.