This is how to make fry sauce with just 4 ingredients! Make it a bit spicy if you want or leave it mild like you get at the restaurant. Just like Culvers or Freddy's fry sauce but you can customize it to your liking. Just one of many chicken wing dipping sauces.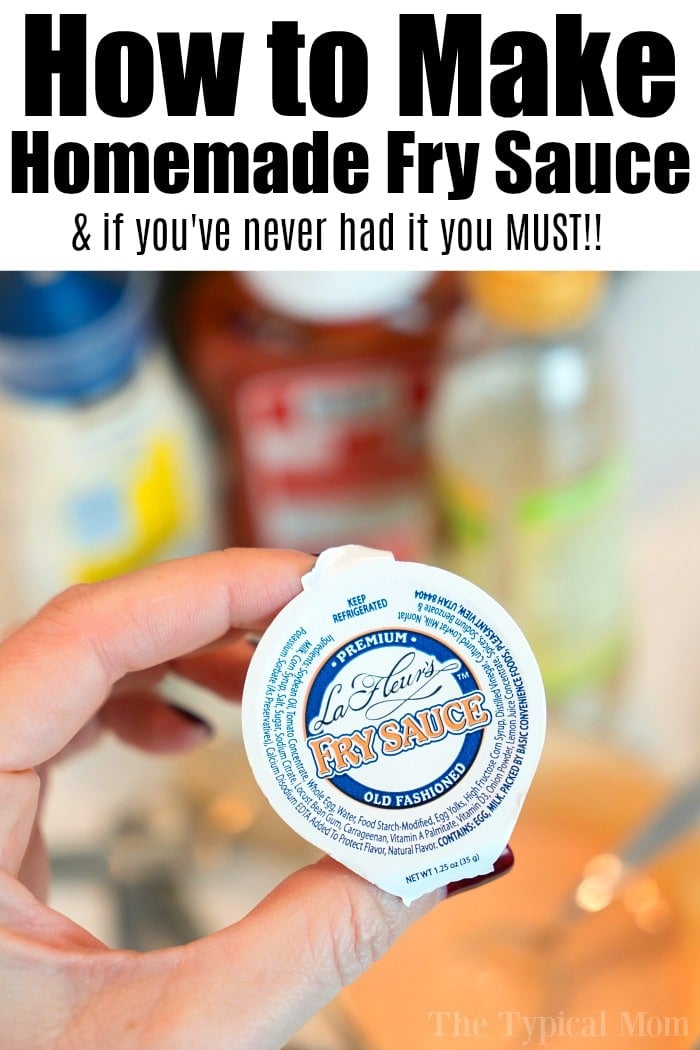 Have you heard of or tasted fry sauce?? I hadn't until we moved to Idaho and now I'm obsessed!! If you don't want to wait until you go out to eat, this is how to make fry sauce for french fries yourself at home. Now you too can put it on hamburgers, chicken nuggets, and of course your french fries too! It's one of our favorite recipes for dip that goes on everything. (affiliate links present, originally published 5/19)
Freddy's Fry Sauce recipe
Of course there are slight variations of how to make fry sauce out there because everyone's pallet is a bit different. It starts with 2 basic ingredients though and you add on from there.
Idaho Fry Sauce
I mean we do live in the potato state and we did notice when we moved here that EVERYWHERE offered this. We weren't familiar at first but it was a favorite with our first fast food run for sure! Then we wanted to dip everything in this, well beyond just potatoes.
Best Sauce for French Fries
Yep this is it. I mean if all you have ever done is used ketchup, booooooooring y'all. Amp up your next meal with this combo that you can tweak of course to your liking with heat to make it spicy or keep it classic like this here. Served drizzled over our Air fryer french fries is great.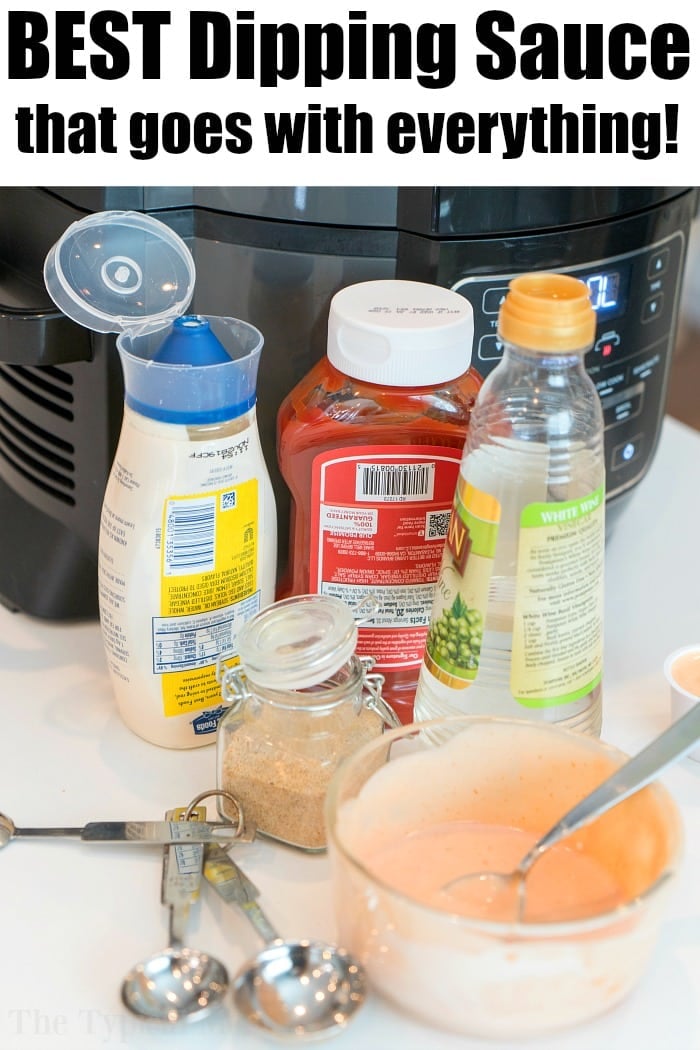 What does fry sauce taste like?
It's like a creamy ketchup with just a little zing. Better than just the original red sauce you got as a kid for sure.
It's a mixture of ketchup and mayo with a few secret ingredients
You can add heat too with a little Sriracha or chili powder too
What state invented fry sauce?
Arctic Circle burger chain is said to have started it
This started in Utah "they" say but is slowly moving to other states
Now you can make it wherever you live though!
You first start with mayonnaise and ketchup. You'll use twice as much mayo and mix together.
Now that's the beginning and you could stop there. This is how it started in the beginning. Simple right??!! It is quite good like this, a bit like Thousand Island dressing just without the relish. To add the bit of zing though you'll need 2 more things, 3 if you want some spice added.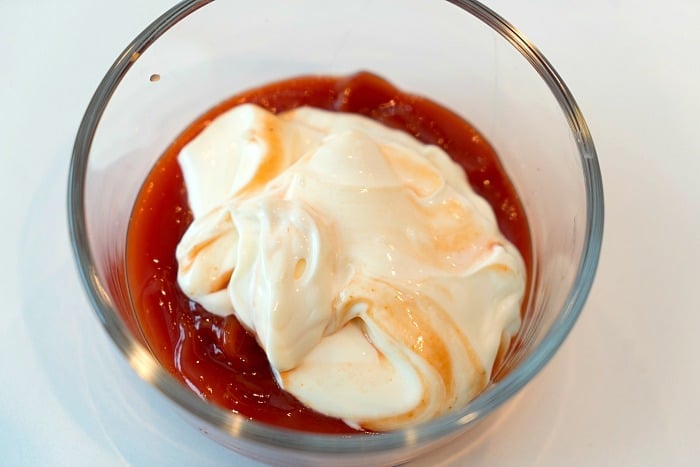 What restaurants have fry sauce?
It depends on where you live of course. I never heard of it when we lived in California, but when we moved it is all over the place.
Freddy's
Artic Circle
Culver's is where we discovered it
Red Robin (not all of them)
Burger King Fry Sauce
A few fast food places only have it available in certain states. I never was offered it in CA. but the same place in ID. had it for me so who knows.
Some serve it packaged like you see above and some have their own recipe for fry sauce that will vary just slightly from one another.
They're all based on the same 2 things though. If you love ranch dressing you're going to get hooked on this!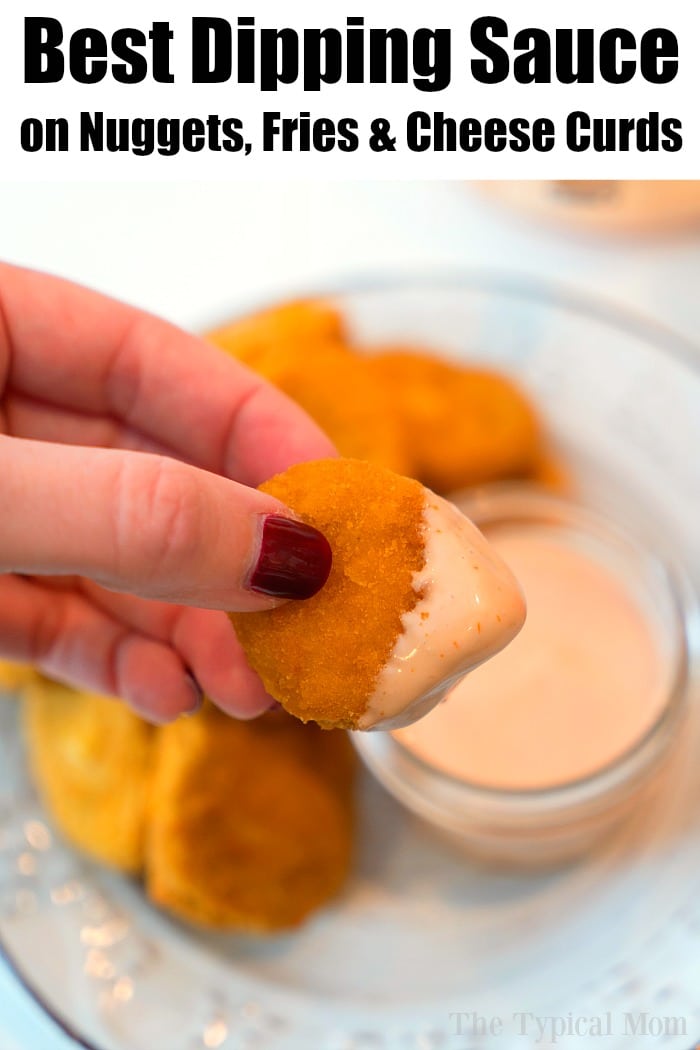 What do you serve with fry sauce?
Anything really….I kid you not there isn't anything this stuff isn't good on! We even love it as a chicken wing dipping sauce. But if you want to start somewhere this is what we serve it with and on:
Honestly I have dunked just about everything in it if I had a bowl in front of me. It just adds lots of creamy flavor to whatever you're eating and you can really customize it to your liking.
I like a bit more tang than my husband and we've experimented with lots of ingredients, and just kept it simple too. It's a fun sauce to do that with.
You can find it bottled in stores every once and a while but I just keep the packets I get if we don't use them in our fridge. So if we're in a rush I pull it out and enjoy! What are you waiting for??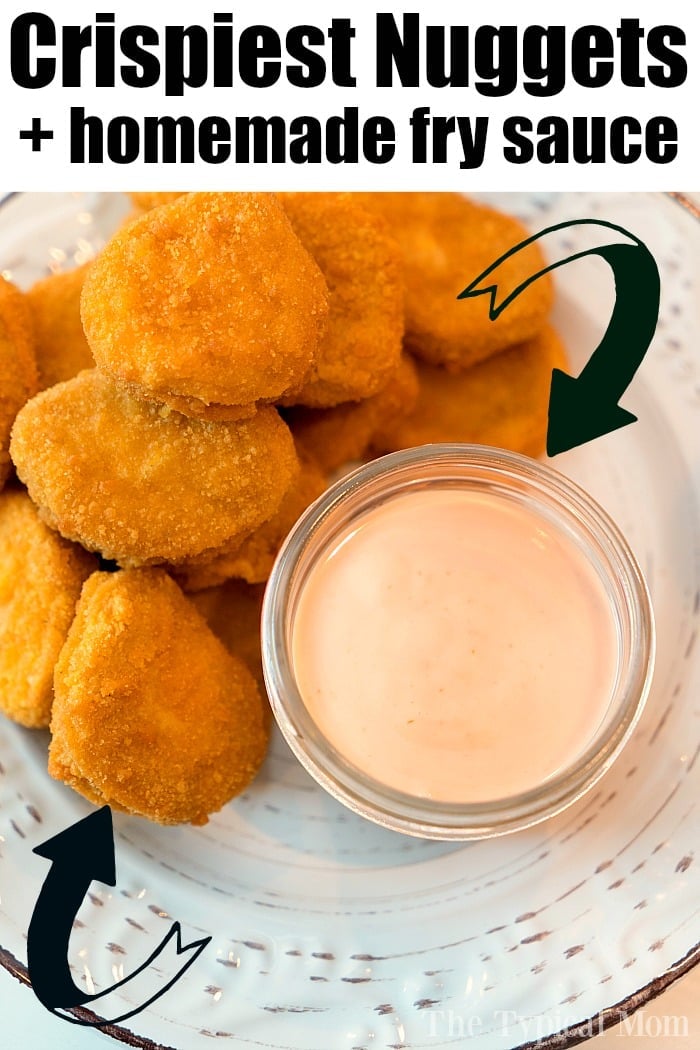 Keep in mind that you can serve this immediately after making it, however it is best if you leave it in the fridge for a while.
Fry sauce recipe
Allowing it to chill and the mayonnaise to thicken back up is best (I feel in the mixing process the mayo thins out just a bit)
Ketchup
Mayonnaise

do not use low fat
in the jar is better than the squeezable containers
I prefer this brand over Miracle Whip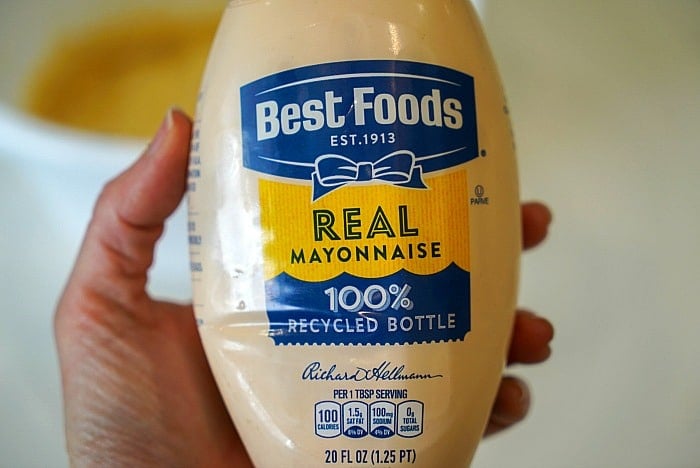 Add ins

White wine vinegar

some use dill pickle juice
others prefer worcestershire sauce

Seasoned salt – we use this
Sriracha, hot sauce or chili powder
Onion powder and/or garlic powder
Black pepper
How long does fry sauce last?
This homemade version would probably last a few weeks if stored in an air tight container in the fridge. An unopened bottle you bought would last a few years on the shelf.
Looking for another dip to use for things like air fryer fried shrimp and more? Try our bang bang shrimp sauce too!
Want to see a few of my favorite things that I am totally obsessed with?? Take a peek and see how many you might already have…twinsies!
Looking for more easy family recipes and tips? LIKE The Typical Mom Facebook page?
Then sign up for my free newsletter, and follow me on Pinterest! 😉
***** If you LOVED this recipe give it 5 Stars below and let everyone know what you thought about it. 😉
How to Make Fry Sauce
How to make fry sauce with just 4 ingredients! Make a bit spicy or mild like you get at the restaurant. Best cold mayonnaise dip ever!
Instructions
Mix together your mayonnaise and ketchup. Then enjoy or continue with add ins.

Taste after adding white vinegar and seasoned salt to see if you would like to adjust slightly and add more of this or that.

Refrigerate for at least 1 hour for best taste.
Nutrition Facts
How to Make Fry Sauce
Amount Per Serving
Calories 69
Calories from Fat 63
% Daily Value*
Fat 7g11%
Cholesterol 4mg1%
Sodium 110mg5%
Potassium 16mg0%
Carbohydrates 1g0%
Protein 1g2%
Vitamin A 30IU1%
Vitamin C 0.2mg0%
* Percent Daily Values are based on a 2000 calorie diet.
For more easy recipes, tips and free printables please LIKE The Typical Mom on Facebook and follow me on Pinterest! You can also sign up for my free weekly newsletter which is packed with goodies I know you'll love. ?