Instant Pot kids recipes are essential when you have little ones at home! Easy and tasty breakfast and dinner ideas that will make them smile are here!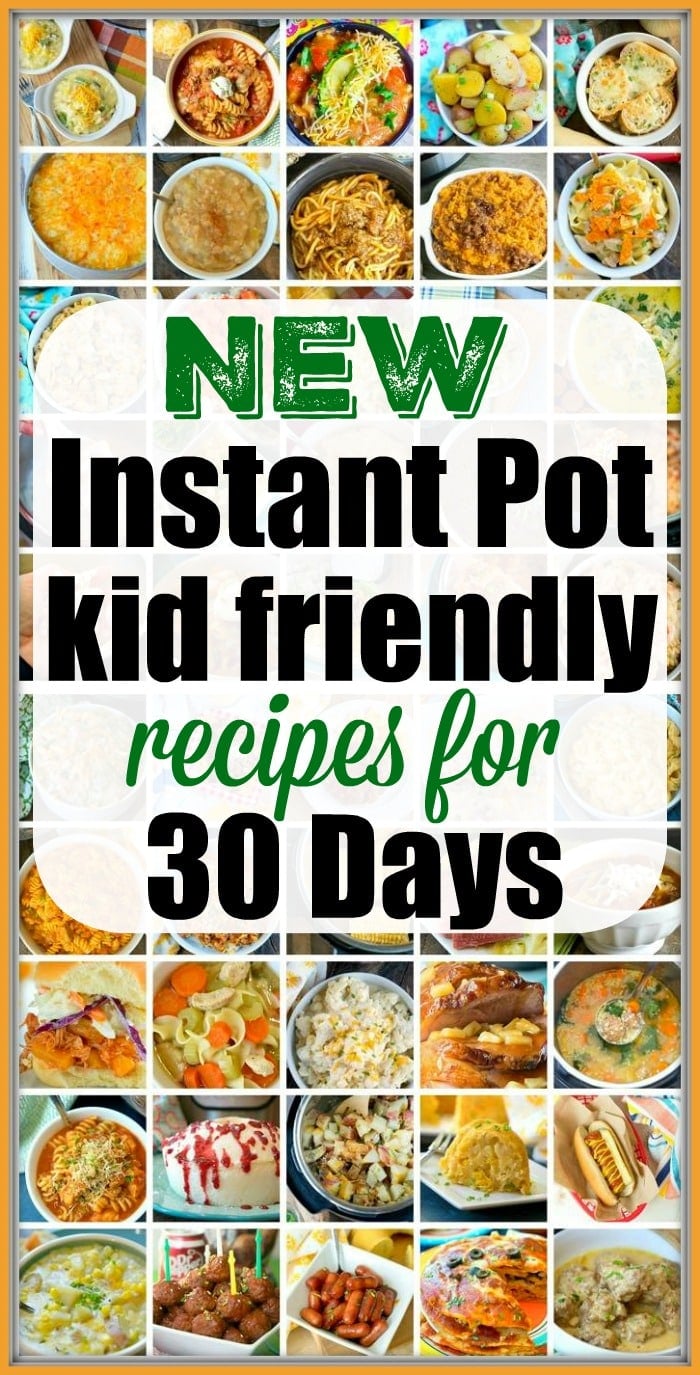 I have three girls, I know what it means to have easy Instant Pot kids recipes on hand when you're busy! If you're looking for an entire list of our easy Instant Pot recipes you can check those out as well. Welcome friends! (originally published 3/19, affiliate links present)
Though mine are older I remember the days of "that looks funny" or when they weren't vegetable lovers. I have suggestions on how to change that too though. 😉
Let's start with a few basic tips: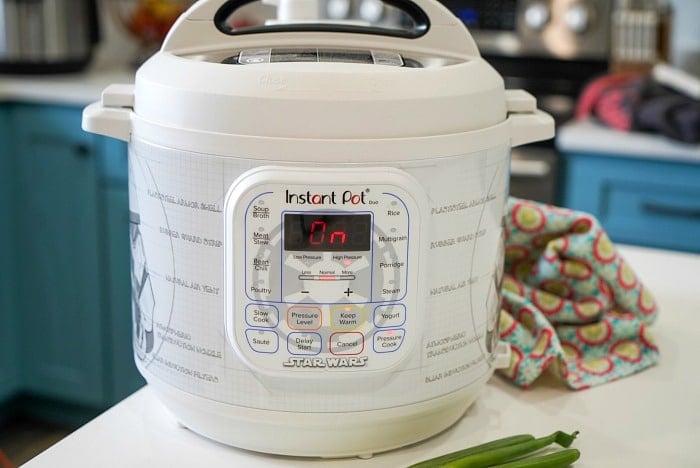 If you're just looking for Instant Pot dinner recipes we have over 100+ ideas here.
Kid friendly recipes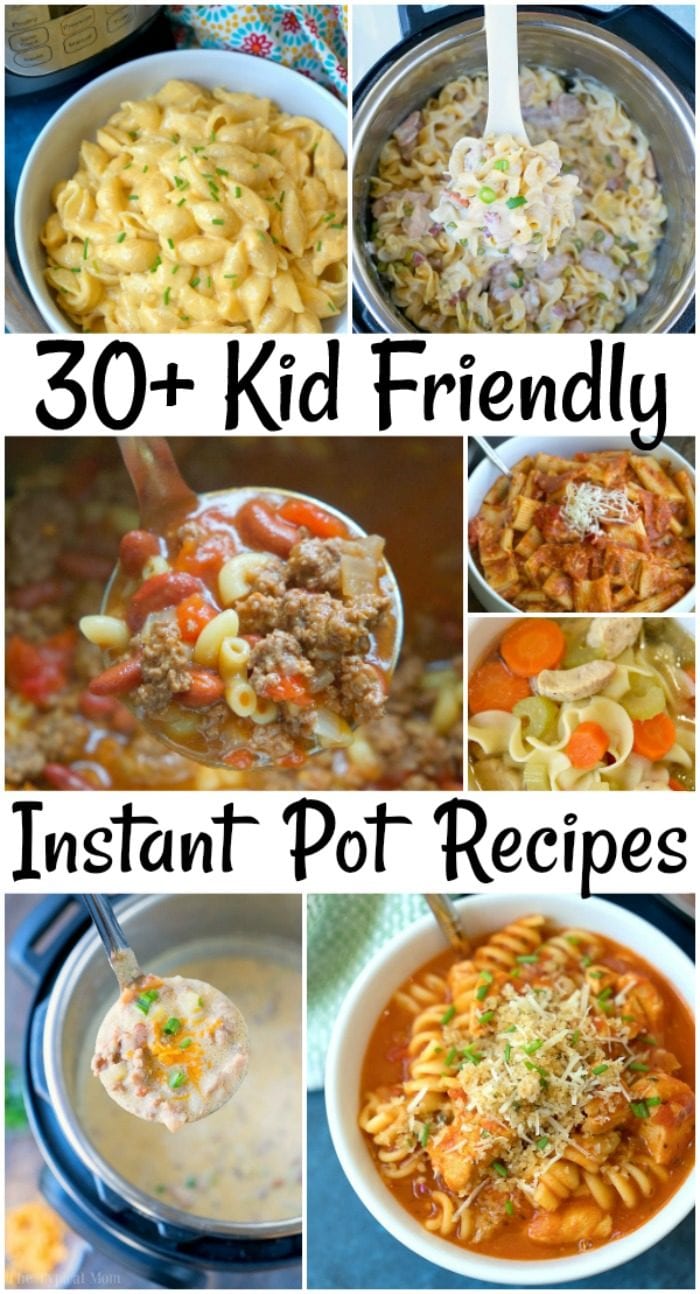 How can you save this page so you can refer back to it often??
If you're already looking at this on mobile then you're set!
Push the square icon with an arrow pointing up on the bottom of your screen.
Scroll to the right on the bottom row of icons and press "Add to Home Screen"
Press Add
Now you'll have an Instant Pot kids recipes icon that will go right to this page!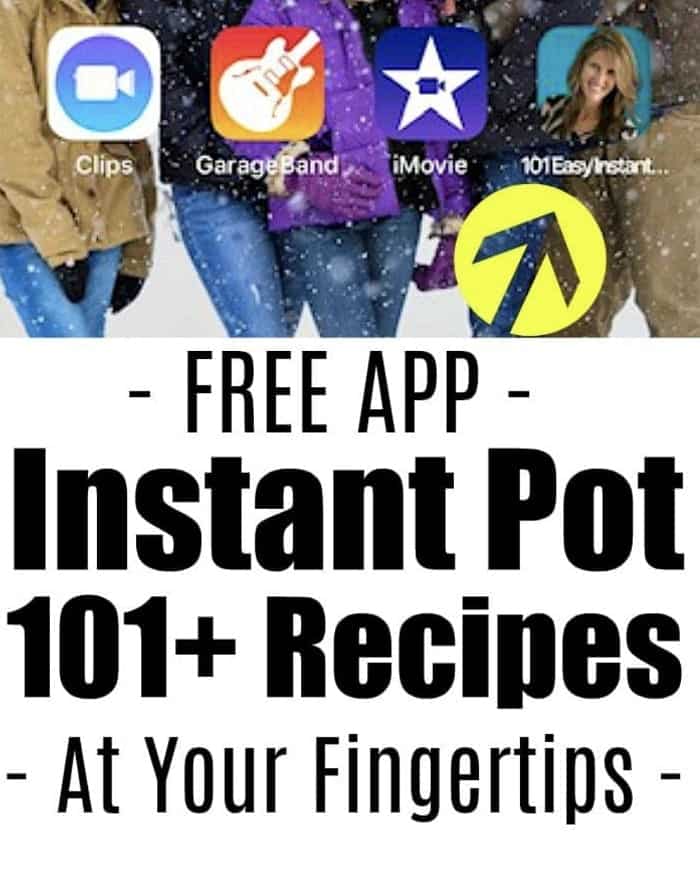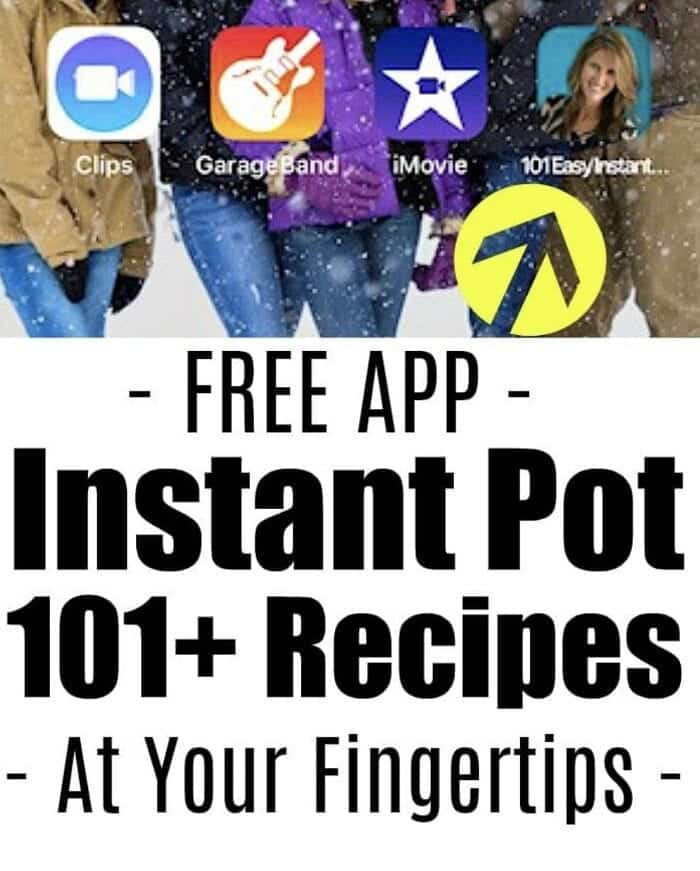 First of all I HIGHLY suggest you get a non stick pot because it makes clean up so much easier!
InstaPot kid recipes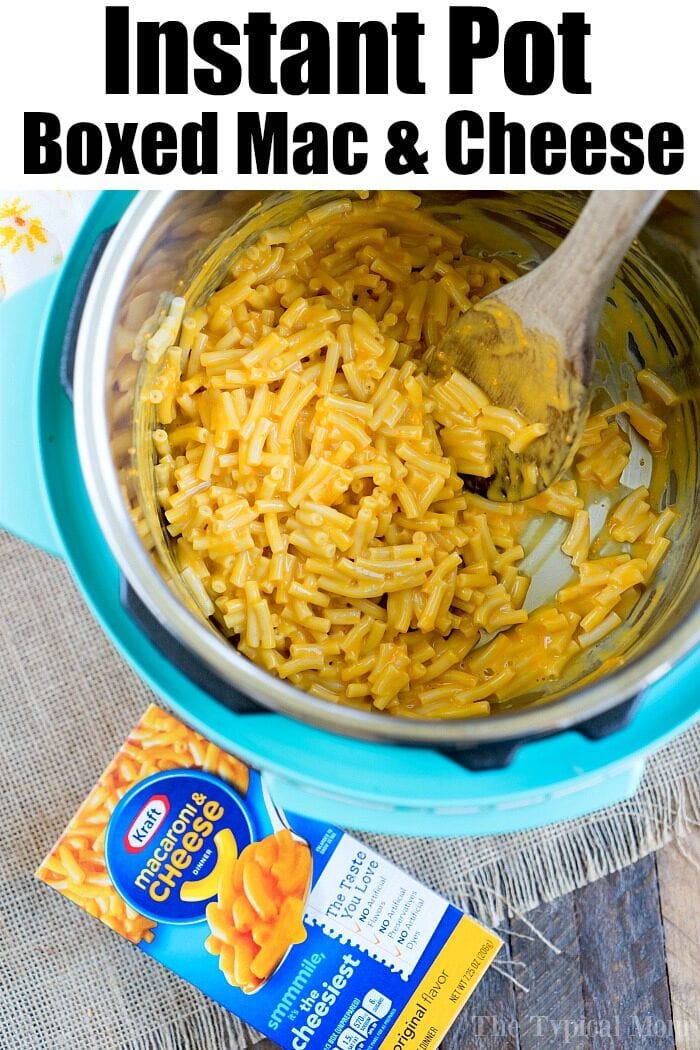 Now the pressure cooker recipes for kids I'm listing are guaranteed favorites. If you want to try a vegetable to serve on the side, try our Instant Pot cauliflower mash! We used purple cauliflower to make it really kid friendly.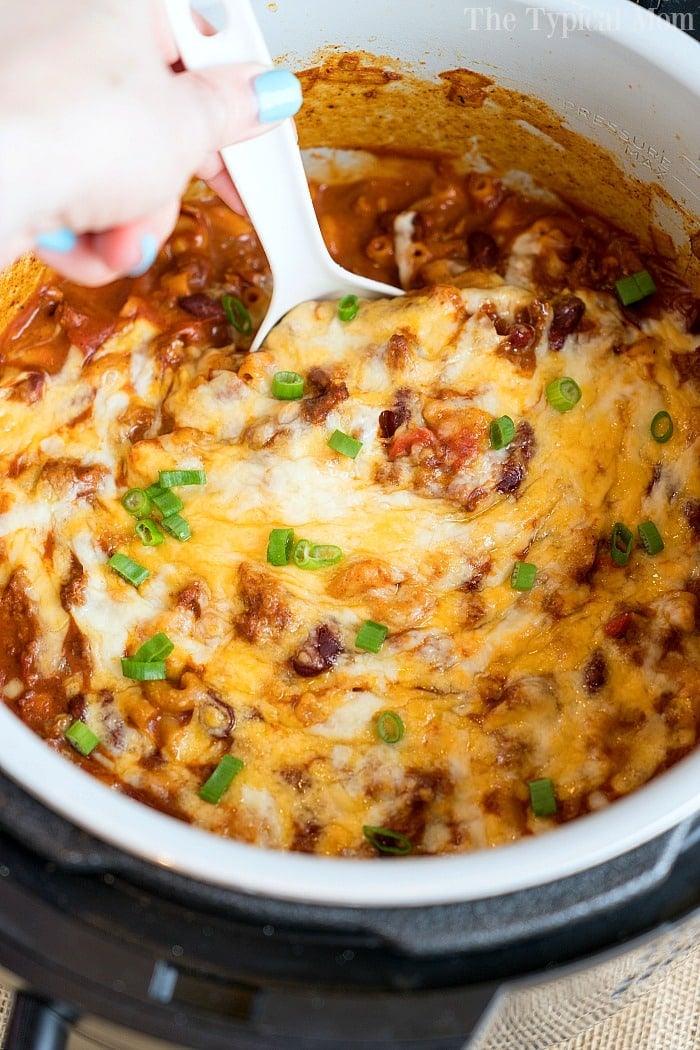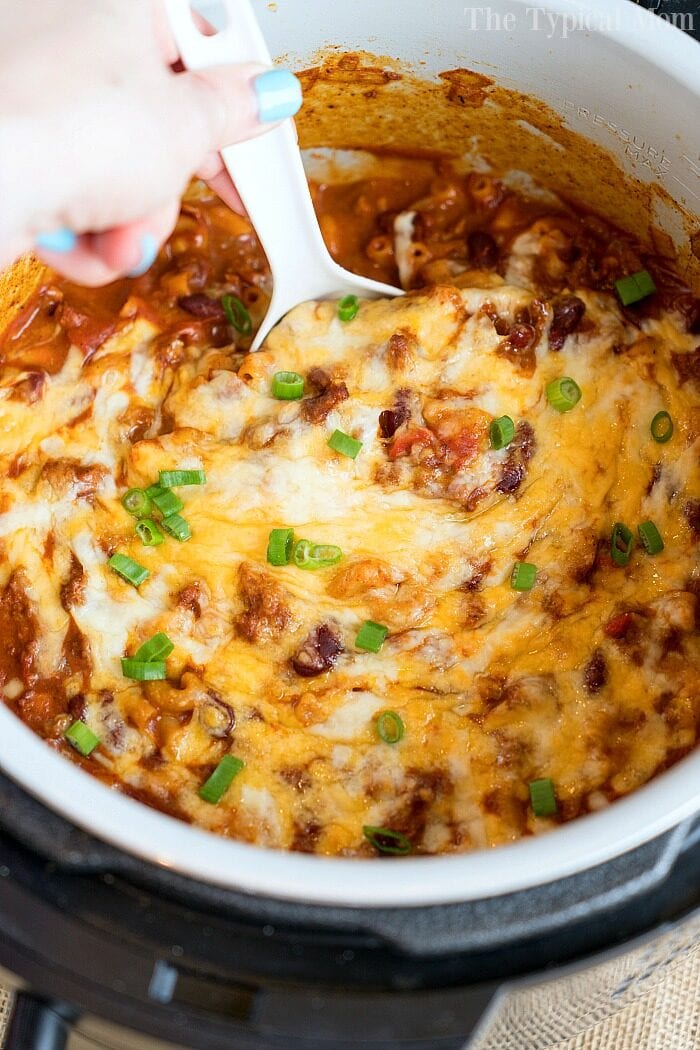 Pressure cooker cheesy chicken spaghetti is fantastic. Use Velveeta or shredded cheese. I suggest Rotel to give it a bit of heat and lots of flavor.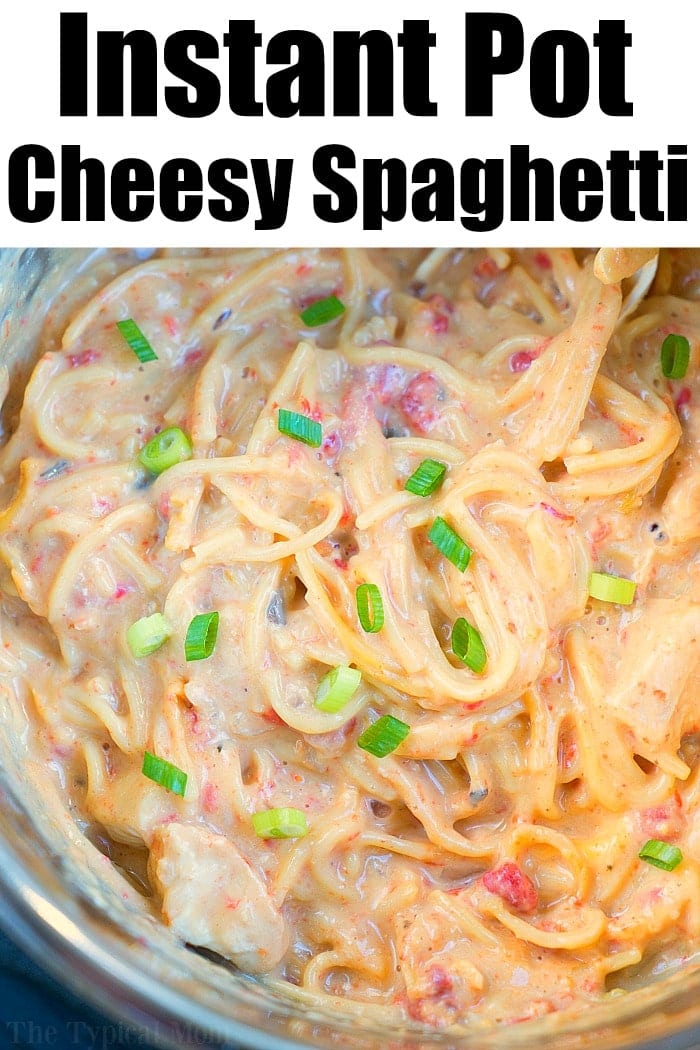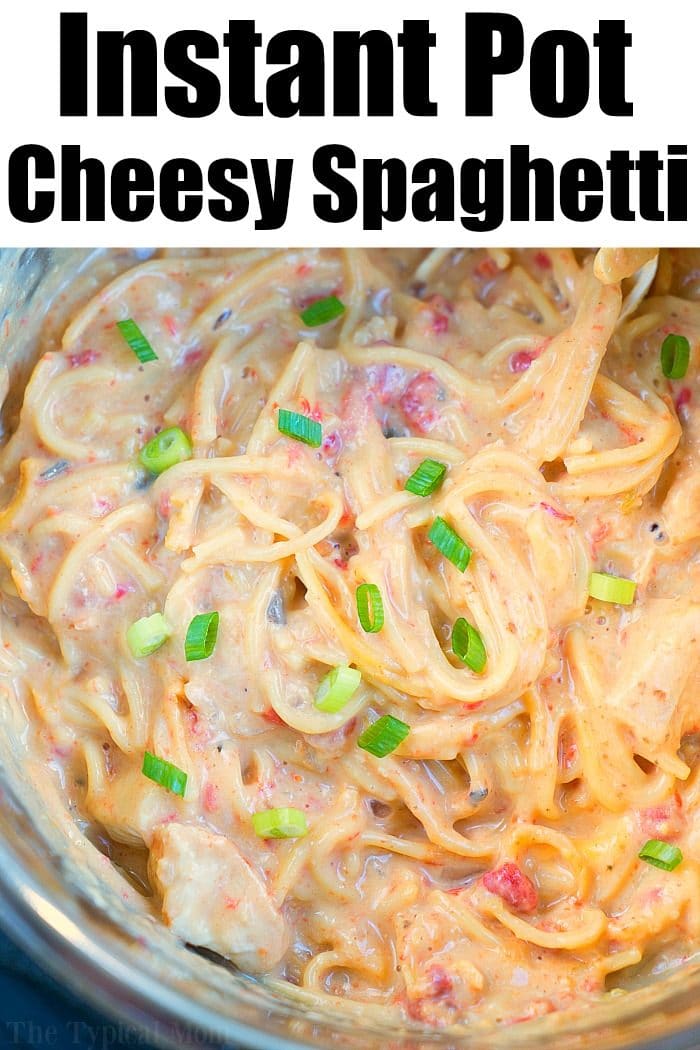 Instant Pot kids recipes
Once you've gone through these then continue on to our other easy Instant Pot recipes too.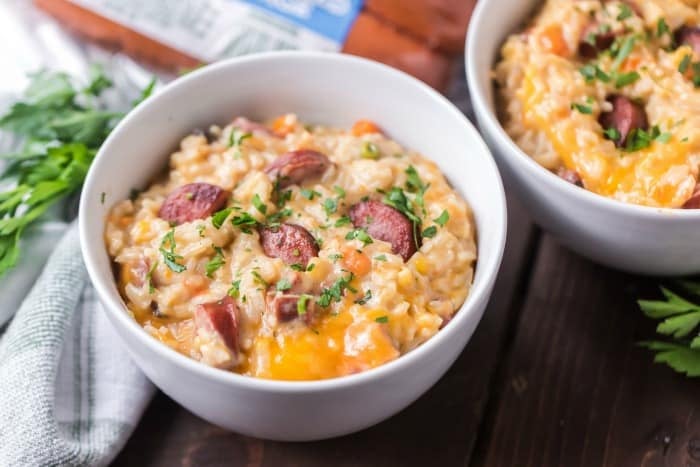 For little hands, Instant Pot egg bites are great! Let them choose what they want you to add into their muffin cup. A high protein, but FUN meal!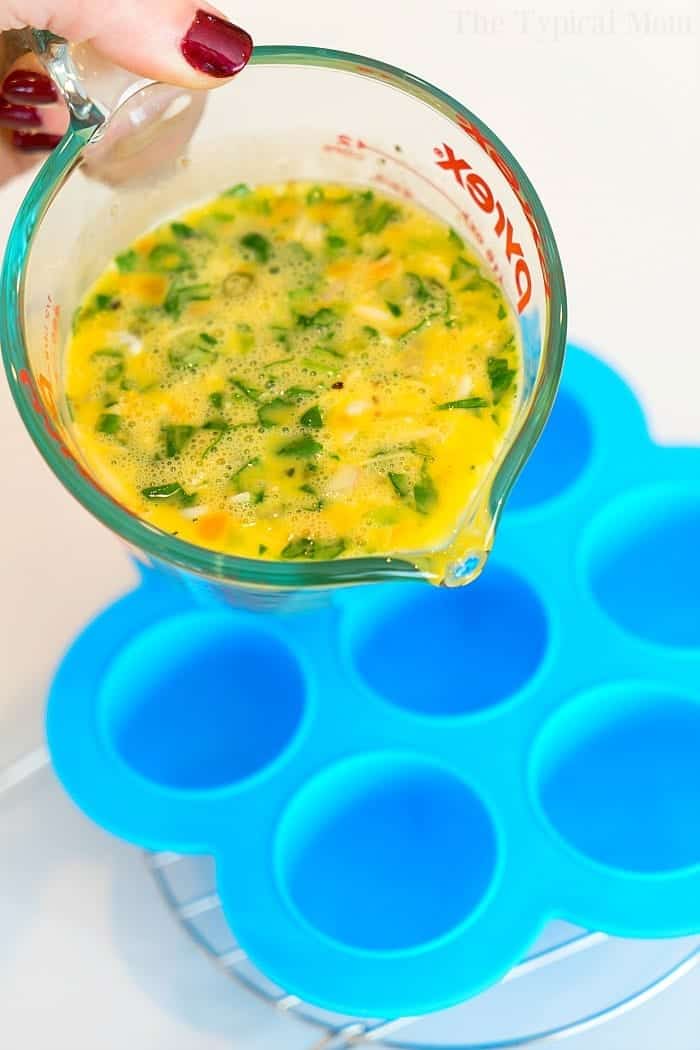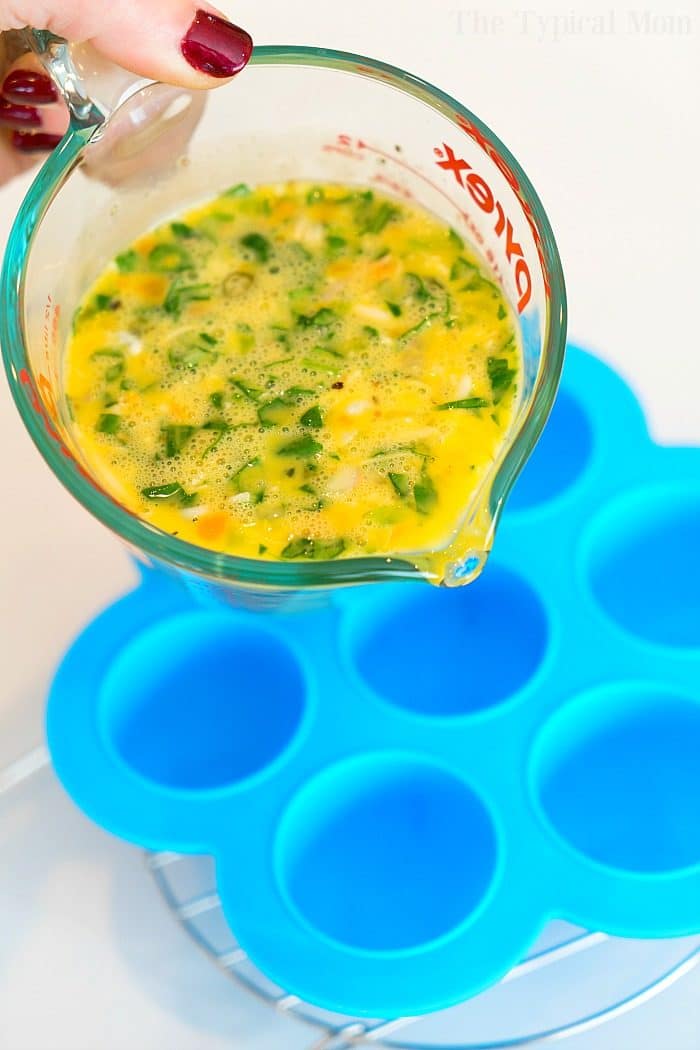 My youngest loves Instant Pot meatball soup with bread for dinner. I use frozen meatballs so it cooks in only 15 minutes cooking time.

You could make your own Italian meatballs with ground beef or ground turkey if you preferred.

Oh yes they'll say after this Cheesy Instant Pot goulash recipe. Creamy with a bit of half and half, I would use ground spicy sausage to get bold flavors.
This has tons of flavor = Instant Pot taco casserole! You can see it below and it is a complete meal in one bowl.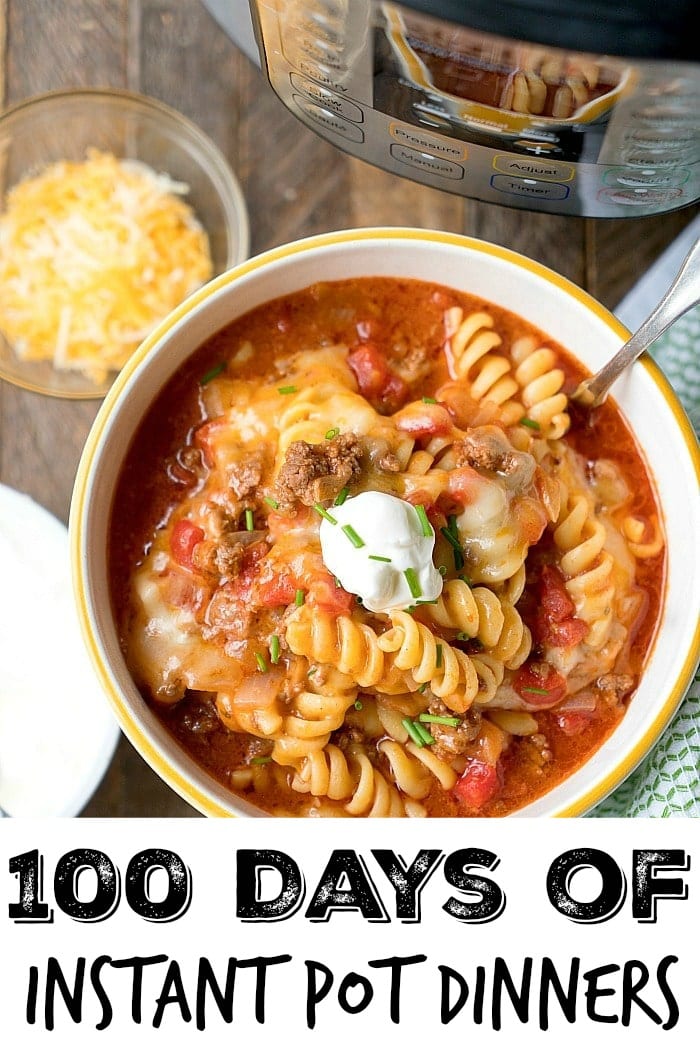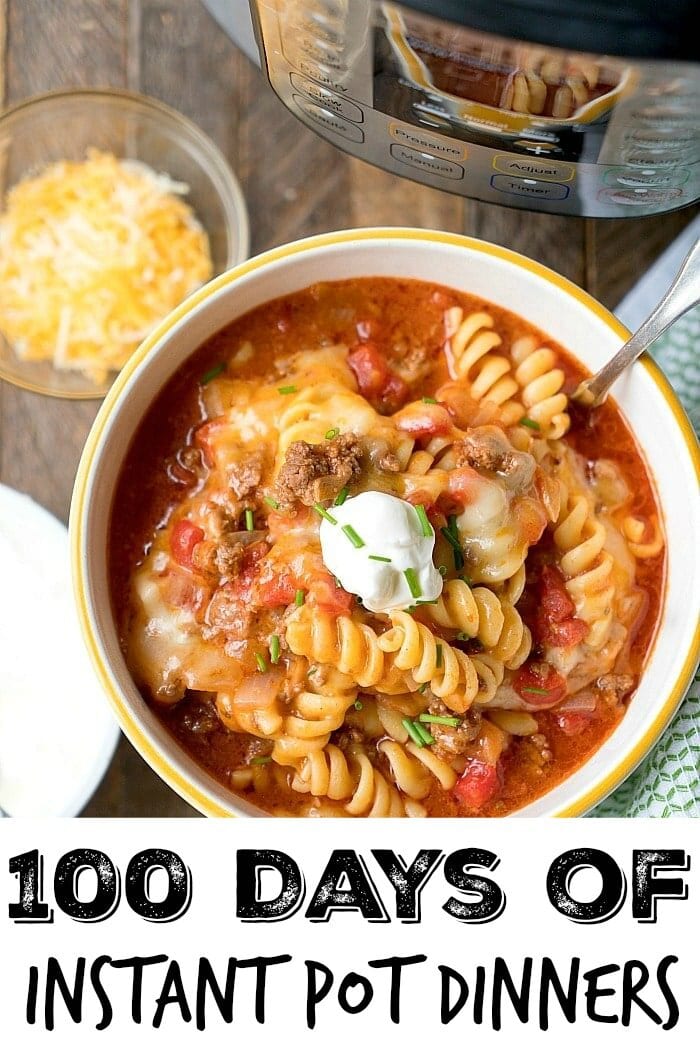 Serving fruit with dinner is always fun and applesauce is always a winner. Try that with fresh apples and some cinnamon!
You'll have enough for leftovers which you can store in mason jars. It makes for a great after school snack too.
Then try our Instant Pot Philly cheesesteak pasta for dinner.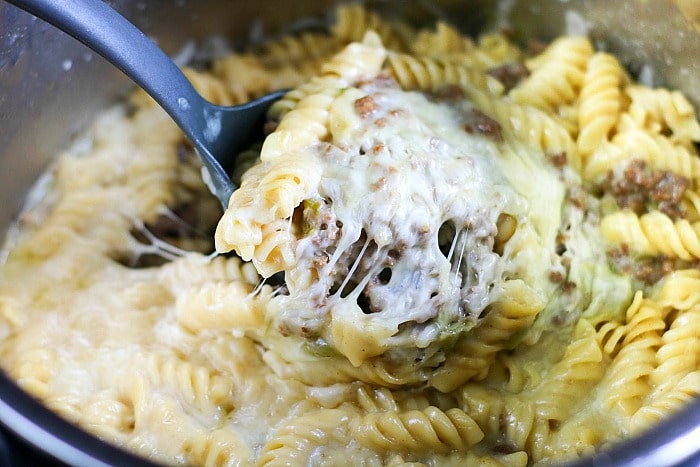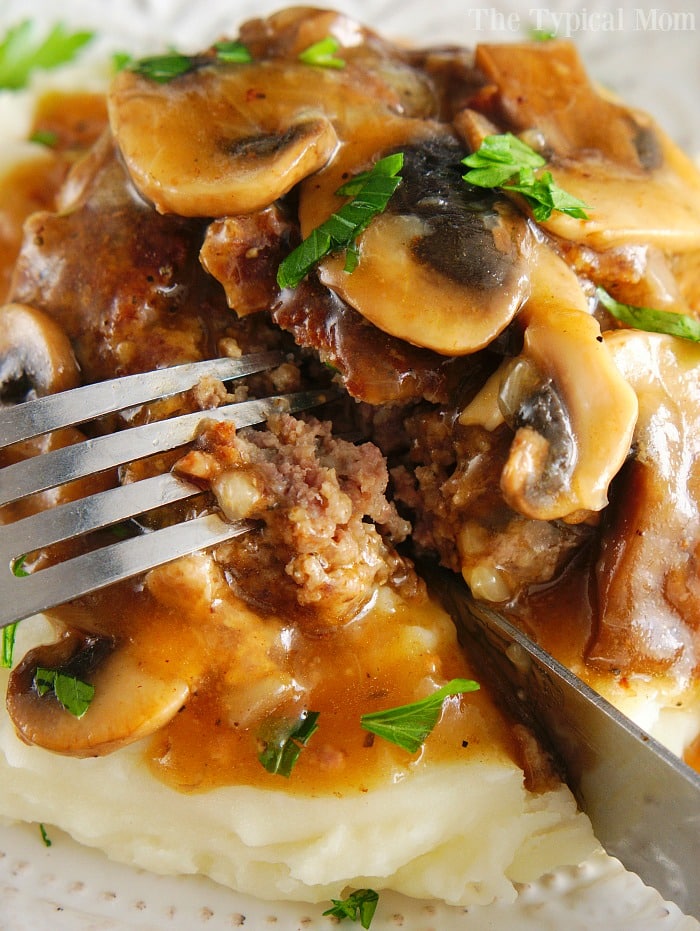 If you have a Ninja Foodi you can make all of these too! All recipes for these multi cooker pots are interchangeable so don't fret. Just follow along and enjoy.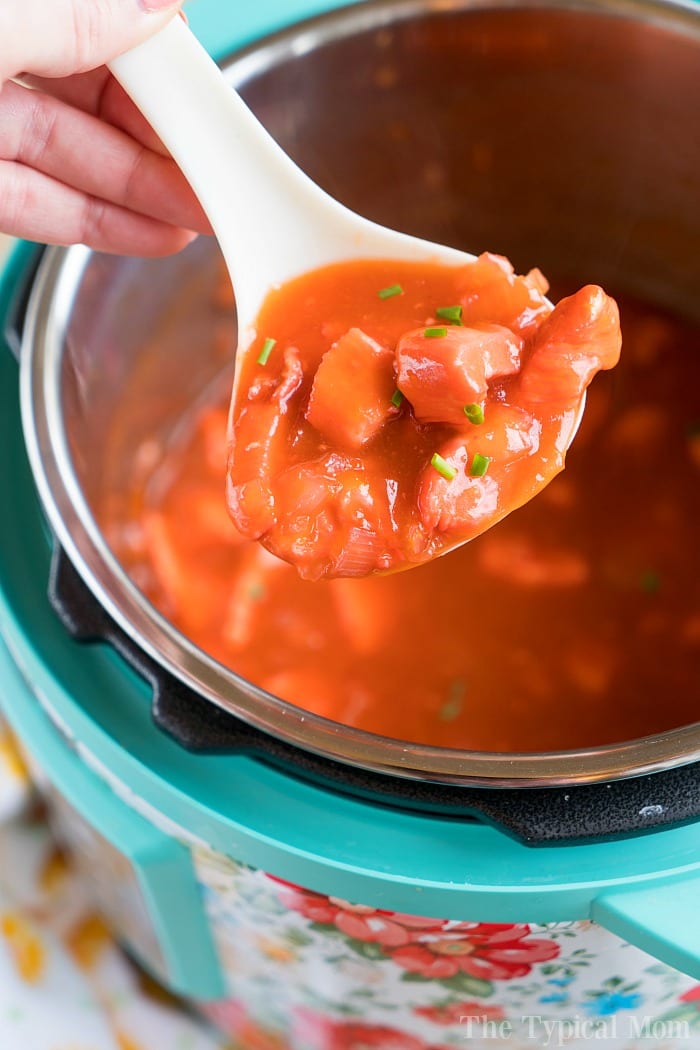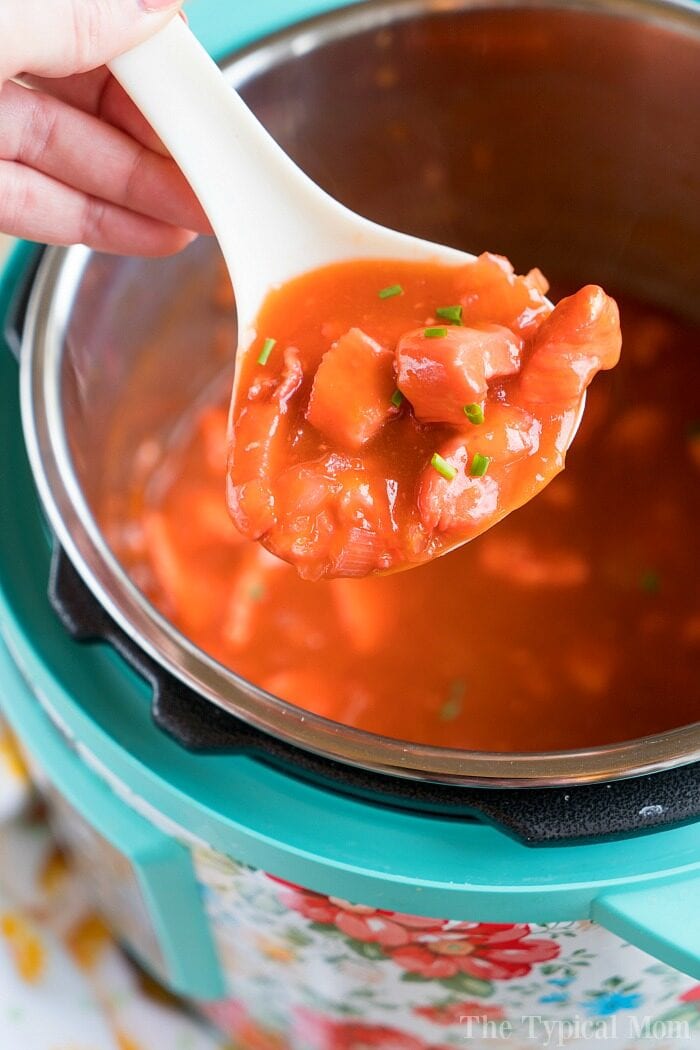 Dinner ideas for kids and adults
No, these aren't going to be pleasing to your kids, you are important too. 😉 I mean bring on the wows from your taste buds means you'll be pleased and want to make them over and over again.
What is your favorite family friendly Instant Pot recipe you've made recently? If it isn't one we haven't tried then share the recipe below. LOVE love trying new things.
Want more easy recipes and tips from The Typical Mom blog? Sign up for my free newsletter, and follow me on Pinterest!
***** If you LOVED this recipe give it 5 Stars below and let everyone know what you thought about it. 😉
Yes I still do love my slow cooker and use it from time to time, but primarily my pressure cooker and air fryer are used daily. If you're looking for specific recipes with low saturated fat you can refer to our healthy pressure cooker recipes post here.