5 ingredient Instant Pot recipes are handy to have when you're in a rush! Quick and easy pressure cooker dinners & desserts you can make in no time at all in one pot.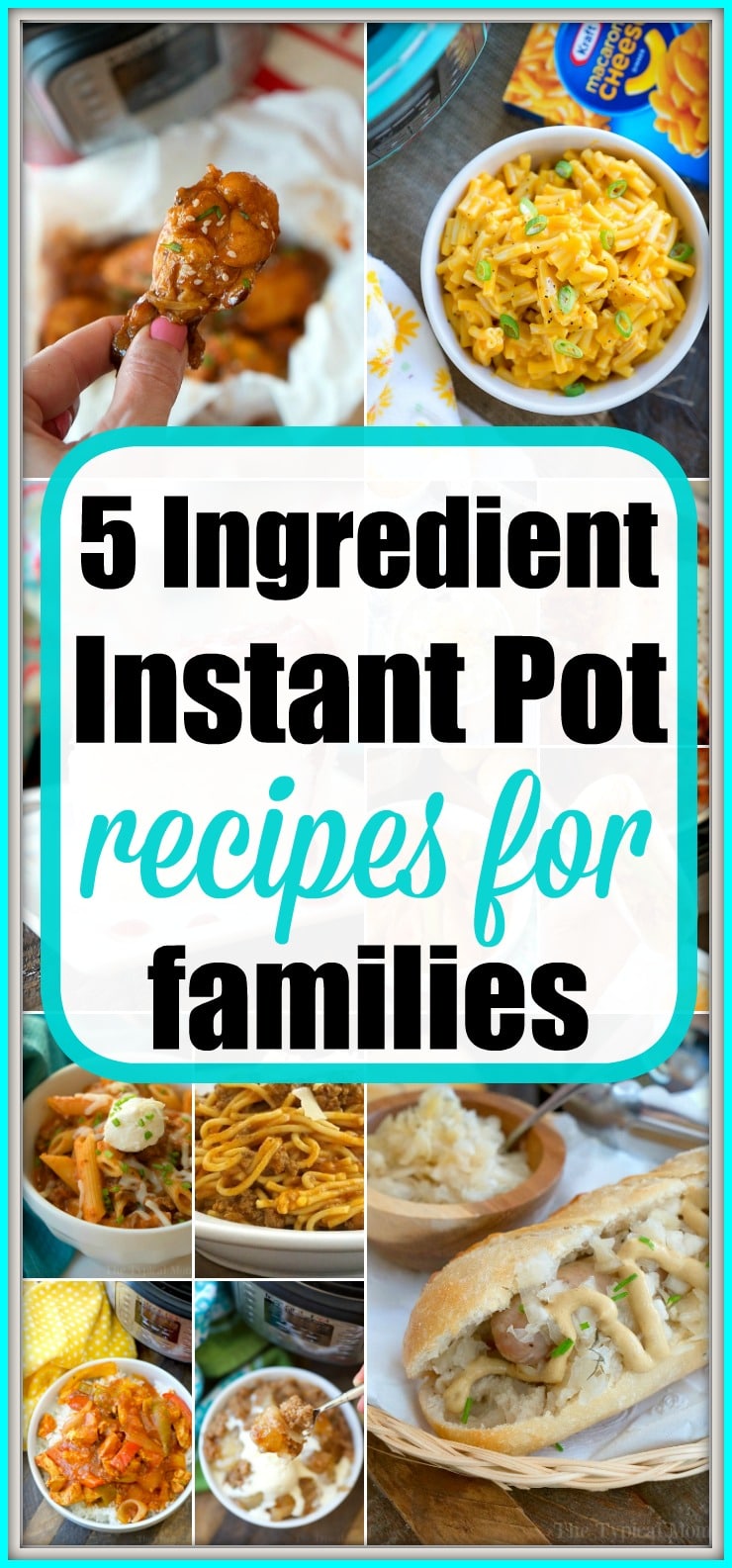 Ready for a bunch of 5 ingredient Instant Pot recipes you can throw together this week? I am all about easy family friendly meals that are cheap too. Try a few of these and let us know which Instant Pot recipe is your favorite.
#1 let me start with saying that I HIGHLY suggest you get a non stick pot for these and all future pressure cooker recipes. It's a Game Changer y'all.
Looking for lots of Instant Pot dinner recipes? I have a ton, several of them have only a few ingredients to them.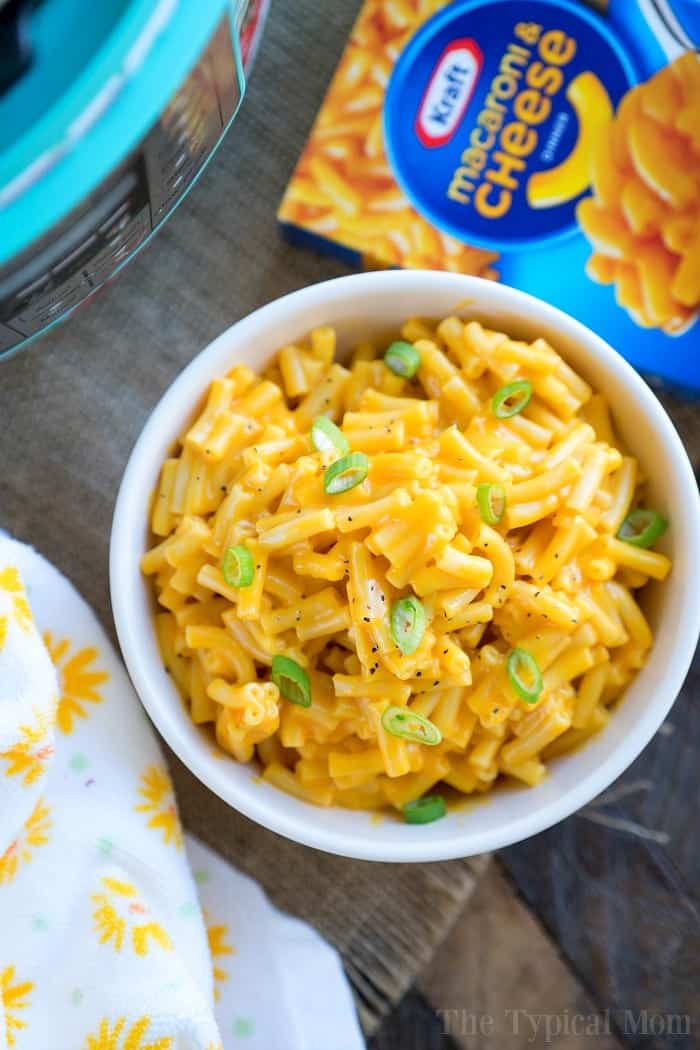 We have more easy 5 ingredient Instant Pot recipes right here!
Let me tell you how they qualify for this category:

I don't count water as an ingredient
Seasonings aren't counted either
5 ingredients to me means anything other than those
If you're looking for a few super easy and healthy Instant Pot recipes? We have a few to choose from below.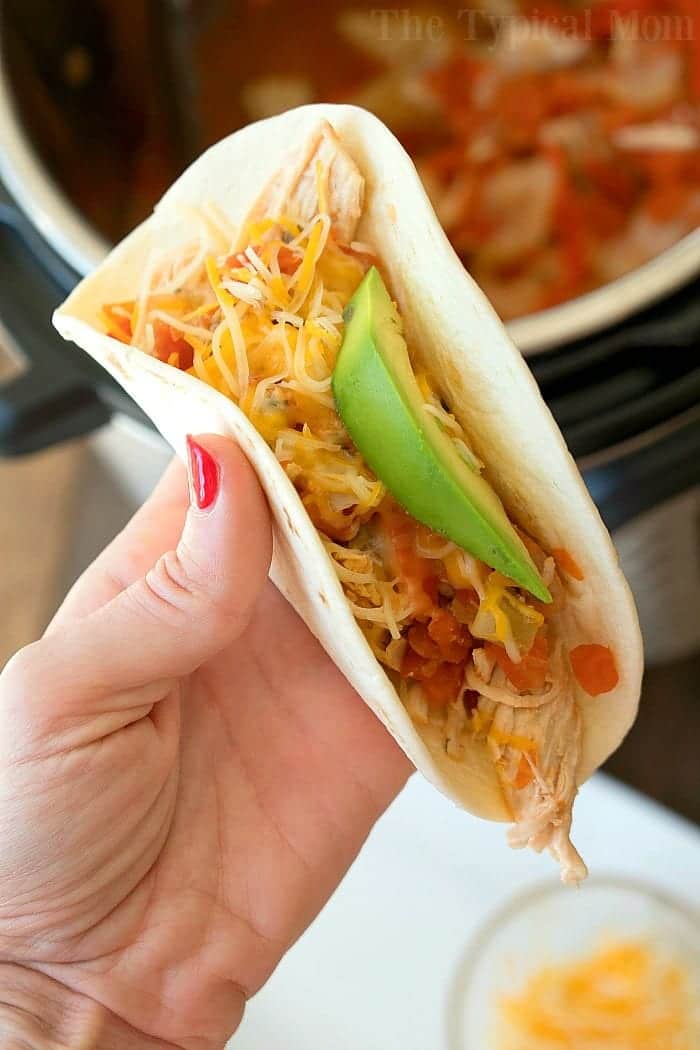 If you're new to using a pressure cooker I would make our spaghetti first. It is super simple and requires NO boiling. If you're anything like me it will change your life and you'll never make it on the stovetop again.
You can use ground beef of course but a roll of spicy sausage is a GREAT alternative I tell you.
Make Instant Pot Shredded Chicken or salsa verde chicken tonight
Our Instant Pot spaghetti is our most popular recipe!
Cheesy and easy Instant Pot macaroni and cheese
Instant Pot split pea soup from homemade is great
Instant Pot chicken cacciatore is a healthy pressure cooker meal that can be packed with veggies, served on top of rice, in hoagie rolls, or as is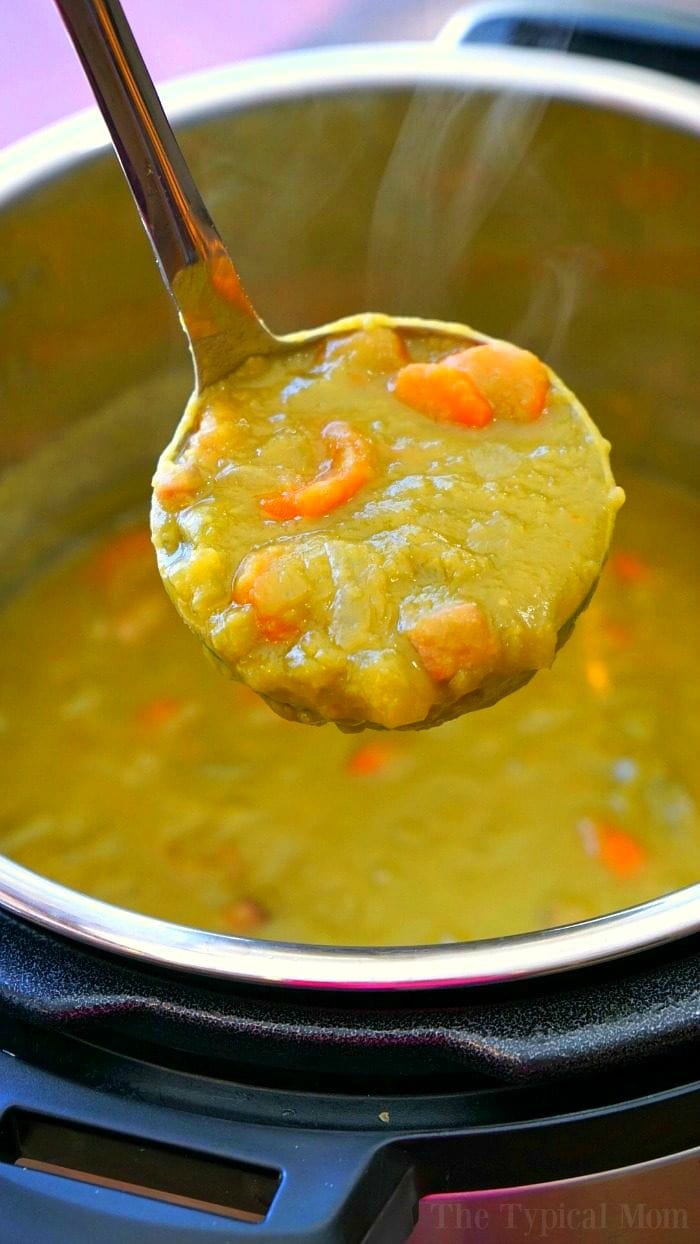 Love Instant Pot casseroles? If you don't count the seasonings many of them only need 5 ingredients to make.
Looking for more easy Instant Pot recipes? We have over 101 on The Typical Mom blog! Look on our menu bar and bookmark our site because we add 1-2 new ones each week! They'll keep you busy for 365 days with very little overlap.
Pressure cooking is the wave of the future. Between that, my air fryer and and my slow cooker I rarely turn on my oven anymore.
You can even make Instant Pot steak if you don't want to turn on your barbecue that day. With a little olive oil you can sear the outside and cook it with potatoes and all. And Instant Pot pot roast has never come out more tender this way.
Then you've gotta' try our Instant Pot beef tips and gravy.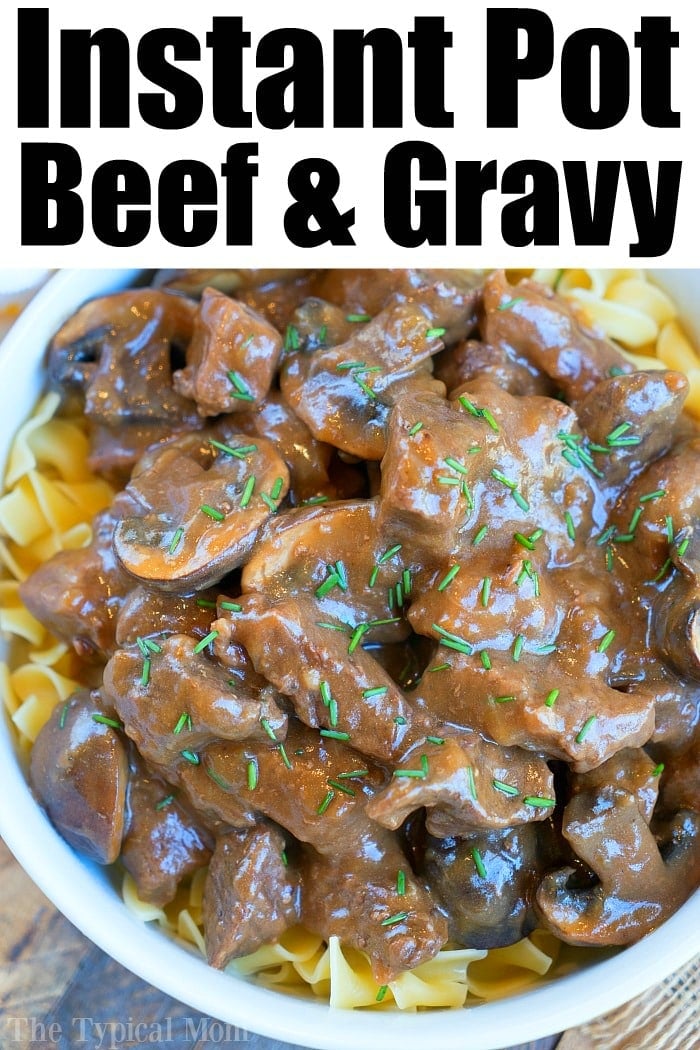 Tip to remember

: When cooking a large hunk of meat in your pressure cooker allow the steam to naturally release. A quick release will not yield a piece that is as tender. Simple but important trick to keep in mind.
With 5 ingredient Instant Pot meals you can be pretty creative. Love vegetables? Add a cup of mixed frozen veggies into the mix. Want to double the batch and make dinner for a large crowd? Most of these can do that, especially if you have an 8 quart pot.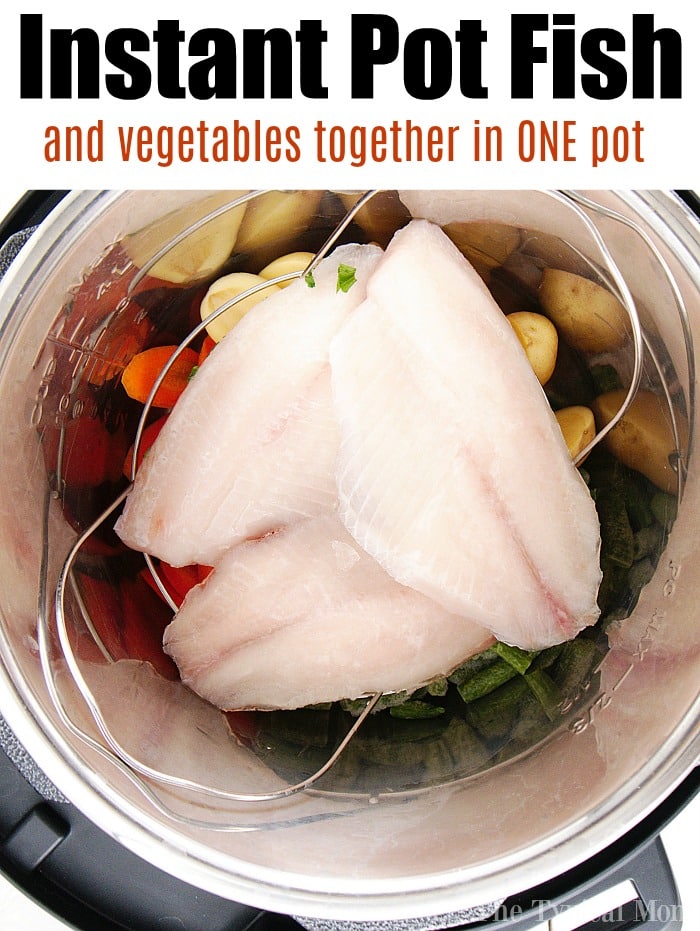 In the end, what are the best things to cook in an Instant Pot?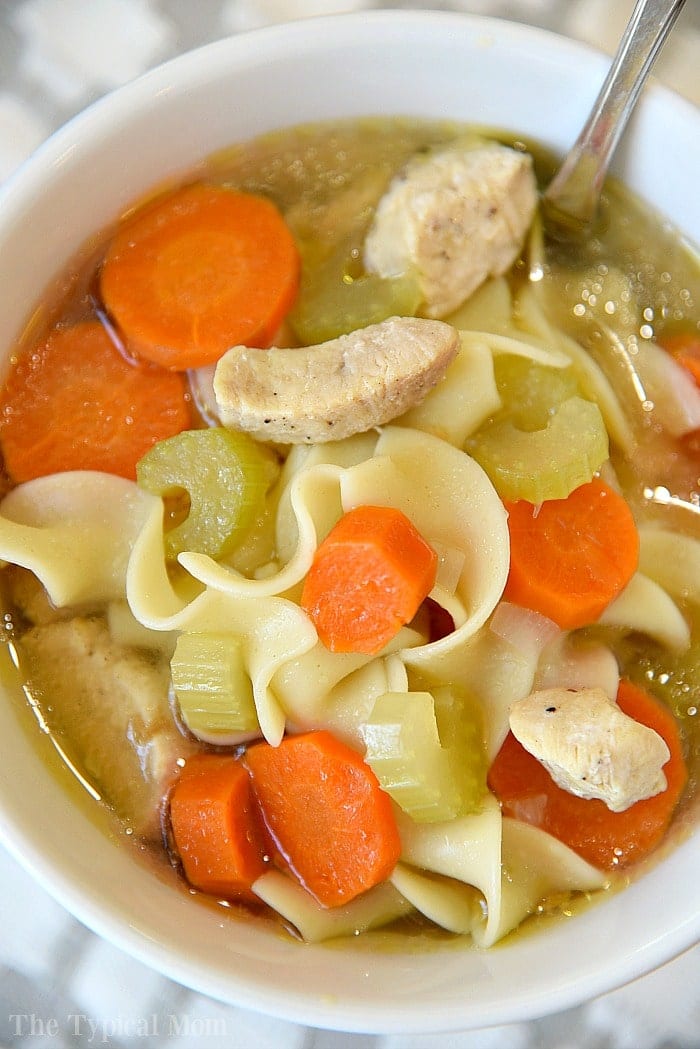 But don't stop there! We have a ton that are close to 5 ingredient Instant Pot recipes but maybe have 6 like our Instant Pot apricot chicken. A favorite dinner with Instant Pot brussel sprouts amongst my girls.