Here are a bunch of easy 3 ingredient Instant Pot recipes and even more with 5 ingredients or less. From dinner to dessert and side dishes in between, we are sharing the easiest meal ideas you can make in your pressure cooker today with you. I'm all about quick and easy family friendly meals!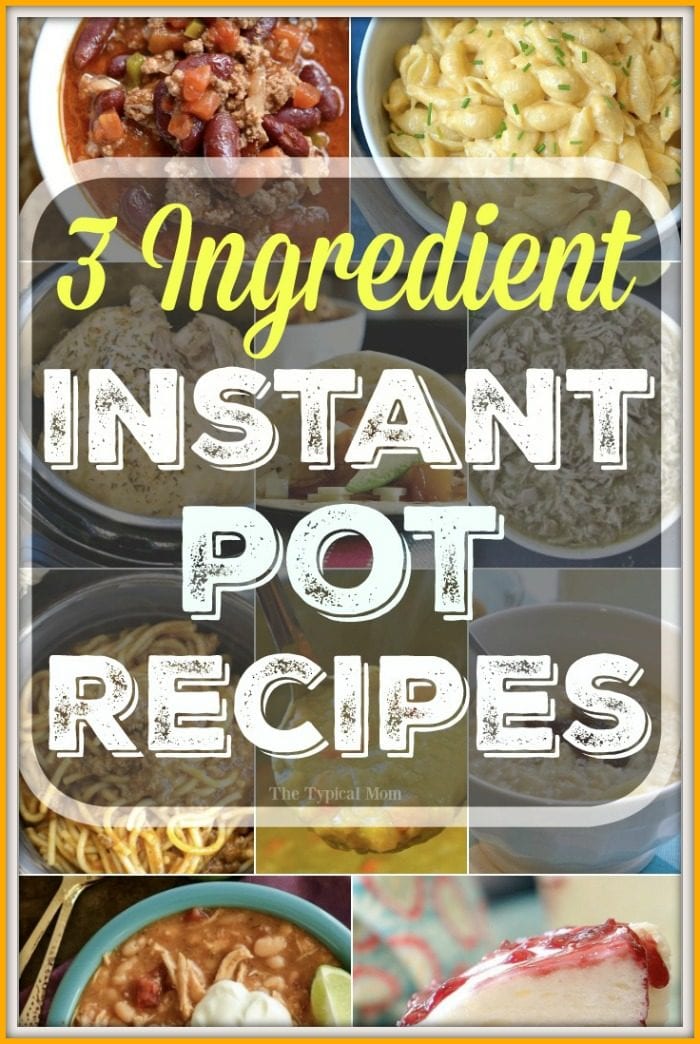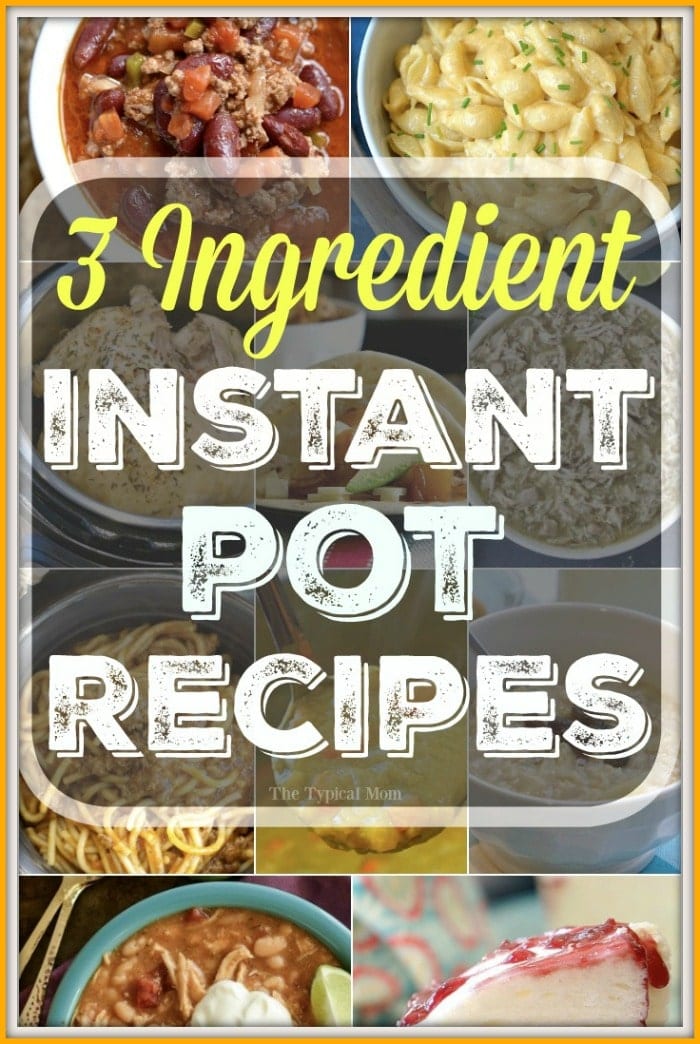 Restaurants and take-out joints have started getting more expensive these days, and while I do enjoy cooking for my family, I'm not always in the mood to spend all day in the kitchen. These easy 3 ingredient Instant Pot recipes are not only so easy to make and delicious, but they're super cheap to make too! There are a few with additional optional ingredients, but you don't have to use them if you prefer not to. Here are 23 five ingredient or less Instant Pot recipes you can make for your family too today. Many more easy Instant Pot recipes listed on my tab above!
Some of our favorite 3 ingredient Instant Pot recipes
Now I am not a fancy gal and actually have the cheapest 6 qt. Instant Pot out there (first model) and will tell everyone that you don't need the fanciest version to start pressure cooking, but I also will say I have a few Instant Pot recipes that make making these dishes a lot easier.
These are the only items I'd recommend getting that aren't expensive but very useful:
Ok so if you are looking for more easy pressure cooker dinners I have a bunch that need 5 ingredients or less. I don't really count water or spices in the number of things you need because you typically have those in your cupboard anyway. I generally think of ingredients needed as those I need to go to the store for.
Of course there are optional ingredients like onions which I add to just about every recipe, but if you really don't care for them then just leave them out.
If you love a bit of spice to any dinner then go ahead and add some Tobasco to the recipe. That is how I look at any recipe really. It's a great base for ingredients and time I need to cook it for, but from there I add more or less spices or vegetables depending on on what I am making.
I've got more to choose from when it comes to easy Instant Pot recipes with very few ingredients. I'm a dump and go kinda' cook during the week, especially on days when my kids have after school practices. If I can combine meat, veggies, a yummy sauce and have dinner ready in less than 20 minutes including prep and heating up time I'm golden.
Let us know if you have another one we should add to our lists!
In addition to my easy 3 ingredient Instant Pot recipes, here are some easy 5 ingredient Instant Pot recipes to try too!
That should give you a good starting point for making some easy pressure cooker recipes but once you're done with these give a few of our cheap Instant Pot recipes a try too!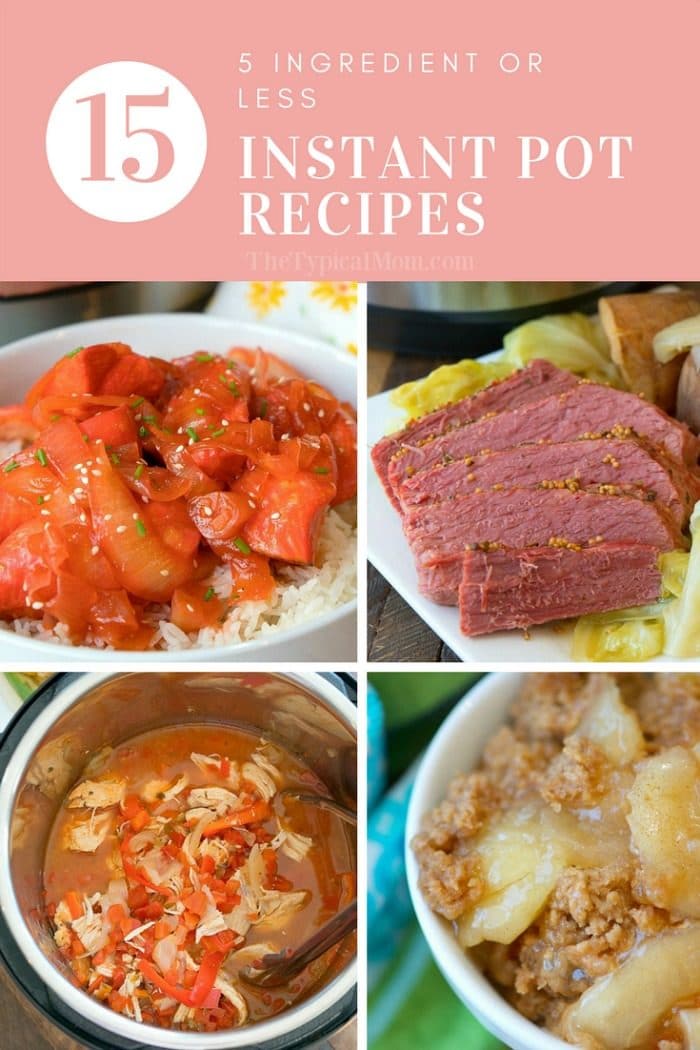 For more easy recipes, tips and free printables please LIKE The Typical Mom on Facebook and follow me on Pinterest! You can also sign up for my free weekly newsletter which is packed with goodies I know you'll love. 😉