Here are a bunch of easy Instant Pot chicken recipes you can make for dinner! We love this fancy pressure cooker and chicken can be cooked in no time at all. We have made frozen chicken in the Instant Pot too! Check out this long list of really healthy meals your family will love.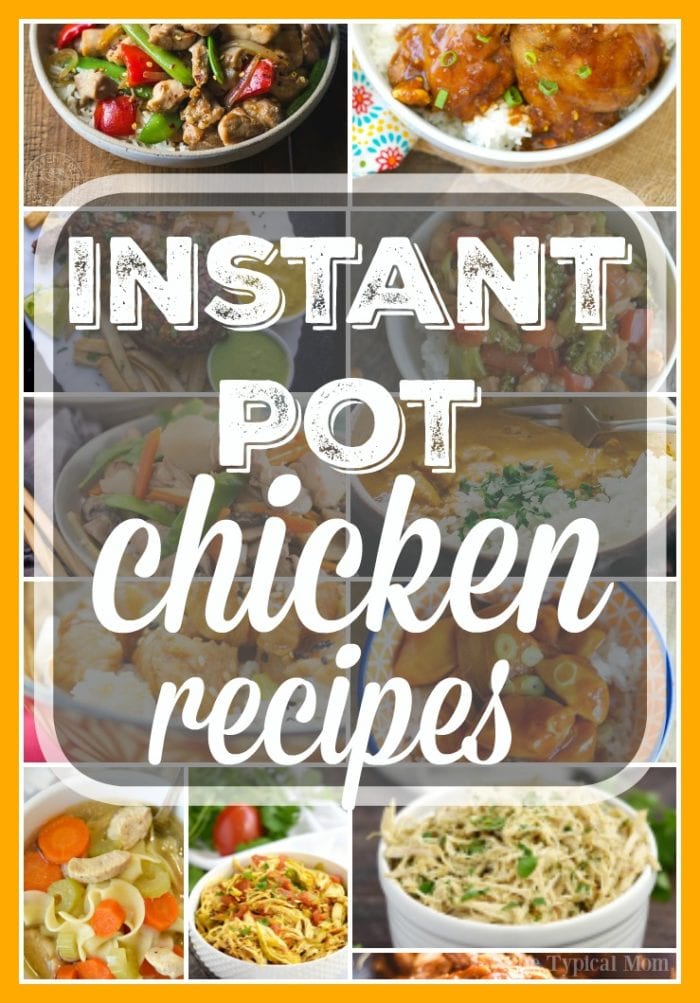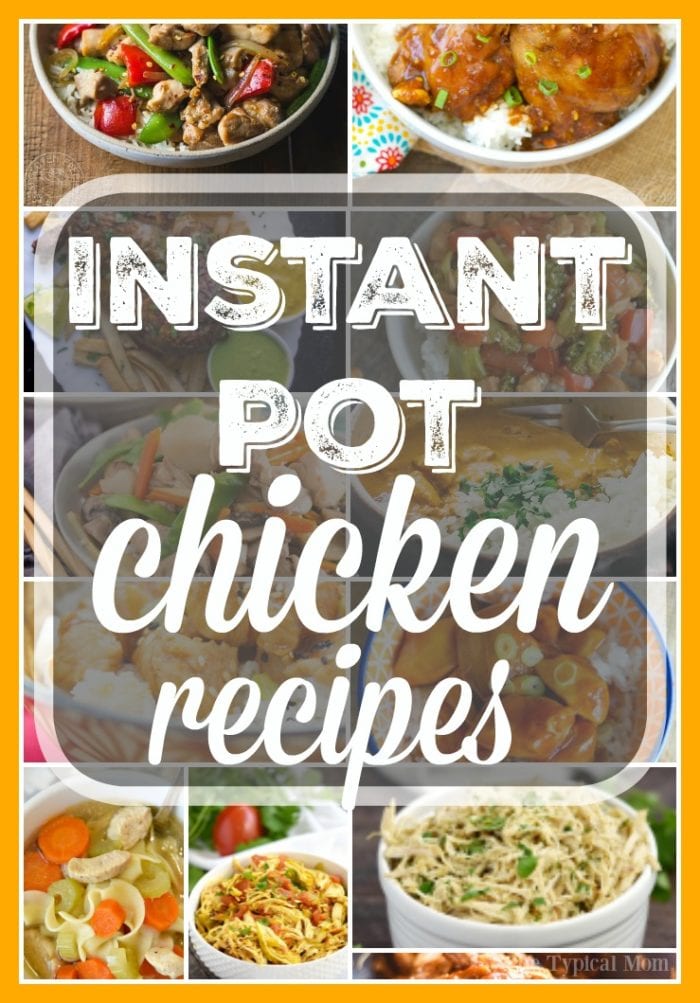 I absolutely love my Instant Pot (affiliate link) because I can cook an entire meal in less than 20 minutes usually and many times that includes prep time! I got this fancy pressure cooker last Christmas and was kind of intimidated by it until I used it a few times and couldn't stop! I have tons of really easy Instant Pot recipes on The Typical Mom but decided to narrow it down to just easy Instant Pot chicken recipes in case you just wanted those. I have made many of them and will share mine with you below, but also included links to blogger friends who love their Instant Pot as much as I do and have some great recipes I haven't tried yet. (originally published 6/17)
Here are a bunch of easy Instant Pot chicken recipes for you to choose from
Instant Pot chicken noodle soup – If you want a really quick and healthy meal this one is fantastic. Especially if you aren't feeling good you need to throw this together and stock it full of veggies. So flavorful and inexpensive to make.
Instant Pot chicken cacciatore
Instant Pot chicken parmesan casserole
Pressure cooker frozen chicken wings – we made these with bbq sauce and it was so simple and a winner for dinner!
How to cook frozen chicken in the Instant Pot – works great when shredding chicken and making sliders like these spicy electric pressure cooker chicken sandwiches.
Instant Pot spicy teriyaki chicken thighs – If you love a bit or a lot of spice I HIGHLY recommend you make this! Not just because it is my recipe but it is just absolutely finger licking good and everyone I've made this for just raves about it!!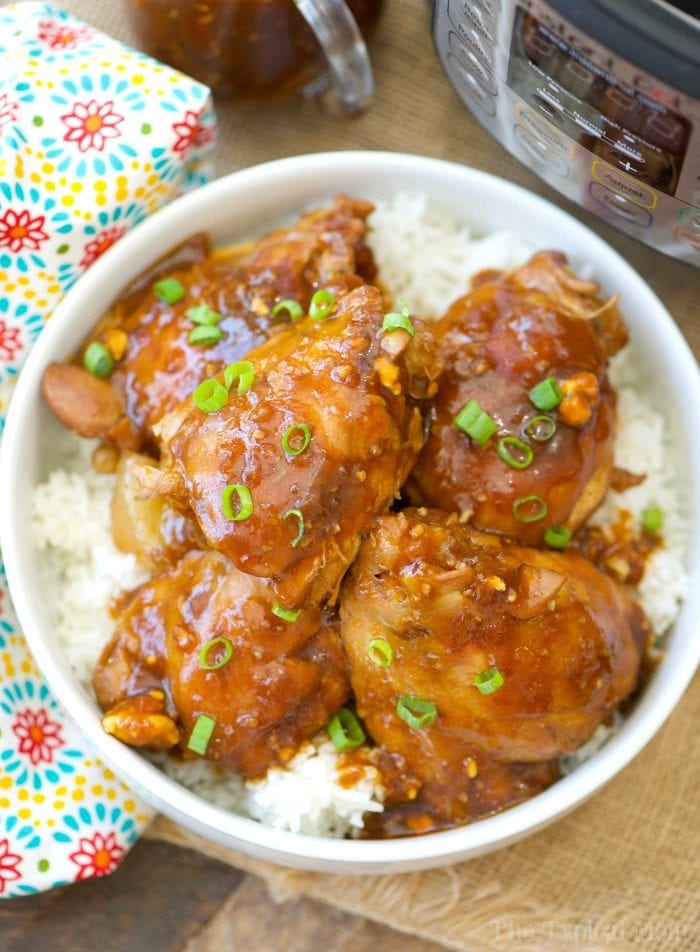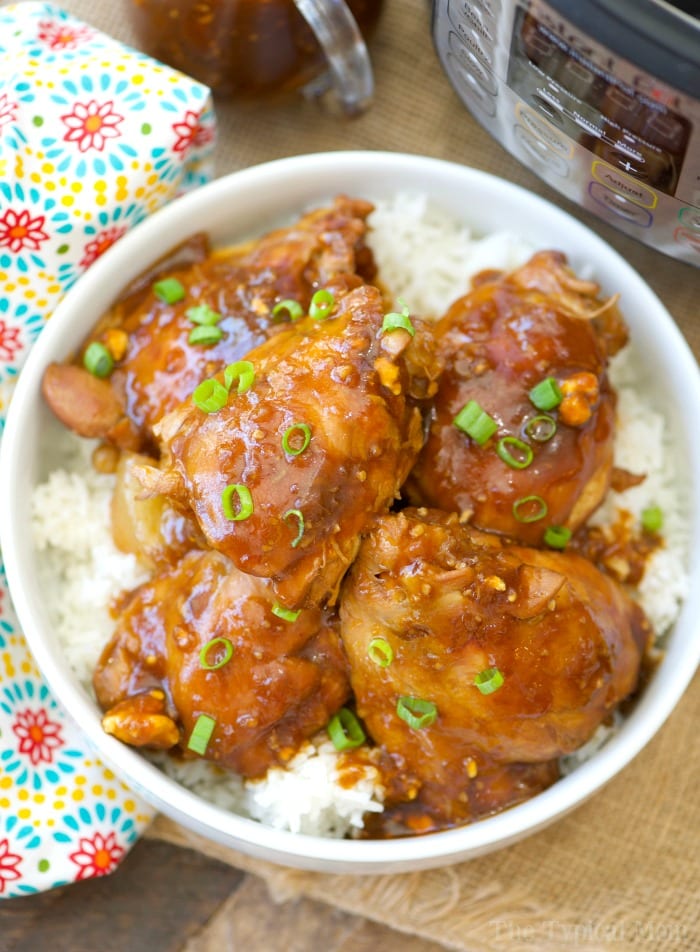 Instant Pot spicy honey chicken and rice – You can make this mild and just make it sweet and sticky honey chicken which is wonderful or add some sriracha like we do and give it a nice spice too, either way it's amazing.
Instant Pot orange chicken recipe – This is not breaded so it is a healthier version of Instant Pot orange chicken than others you may run across.
Instant Pot Hawaiian shredded chicken
Instant Pot chicken and dumplings recipe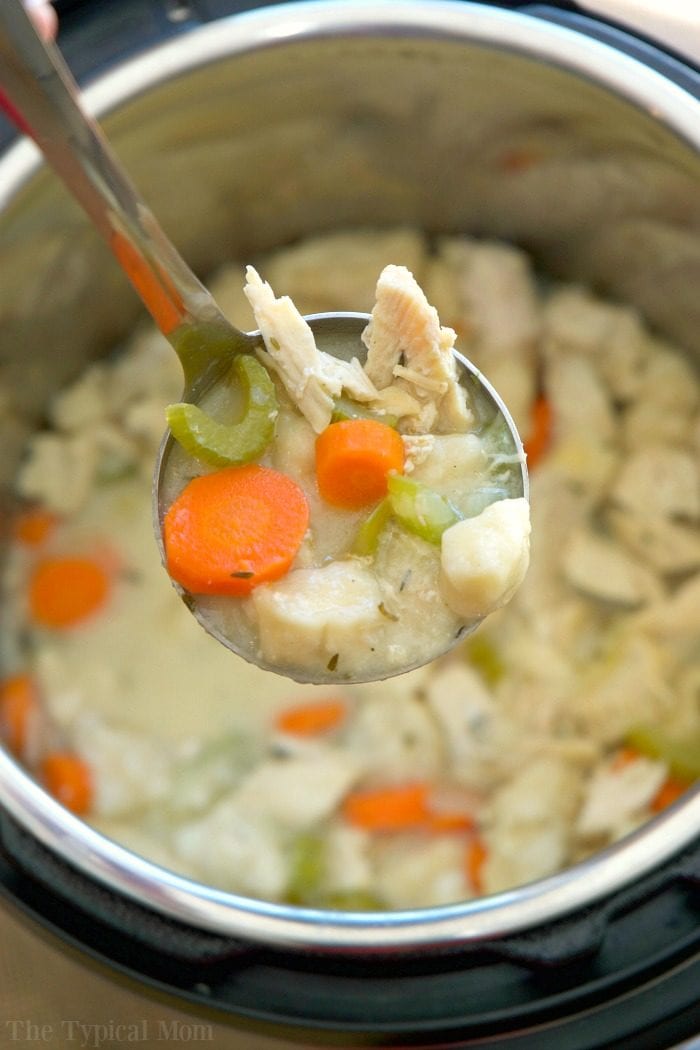 Instant Pot butter chicken – of course everyone has their preference of spice levels, mine is mild but you can make it spicier.
Pressure cooker moo goo gai pan
Pressure cooker firecracker chicken
Pressure cooker chicken piccata
Instant Pot cracked out chicken
Pressure cooker lemon pepper chicken
Pressure cooker chicken and rice
Instant Pot barbecue chicken with potatoes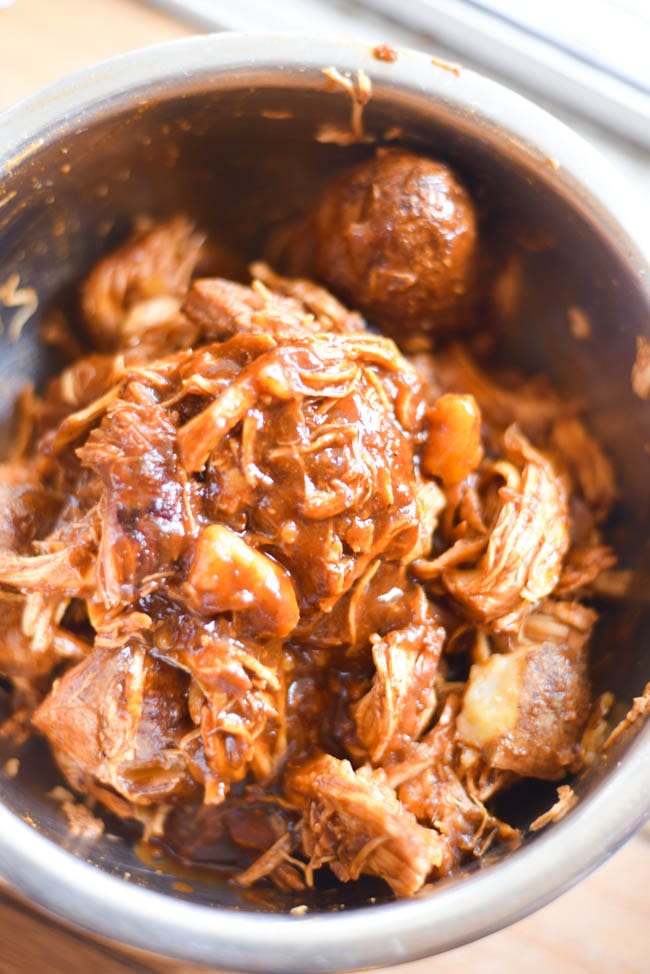 Instant Pot ginger garlic drumsticks
Instant Pot chicken and bean soup
Instant Pot whole chicken – I will not make a whole chicken any other way now. Just pop it right in and it is done in just 25 minutes! The moistest chicken you will ever taste and I have a trick to keep it out of the drippings too in this post. 😉
Instant Pot roasted chicken breast and vegetables
Instant Pot broccoli and cheese soup
Instant Pot salsa verde shredded chicken
Instant Pot bruschetta chicken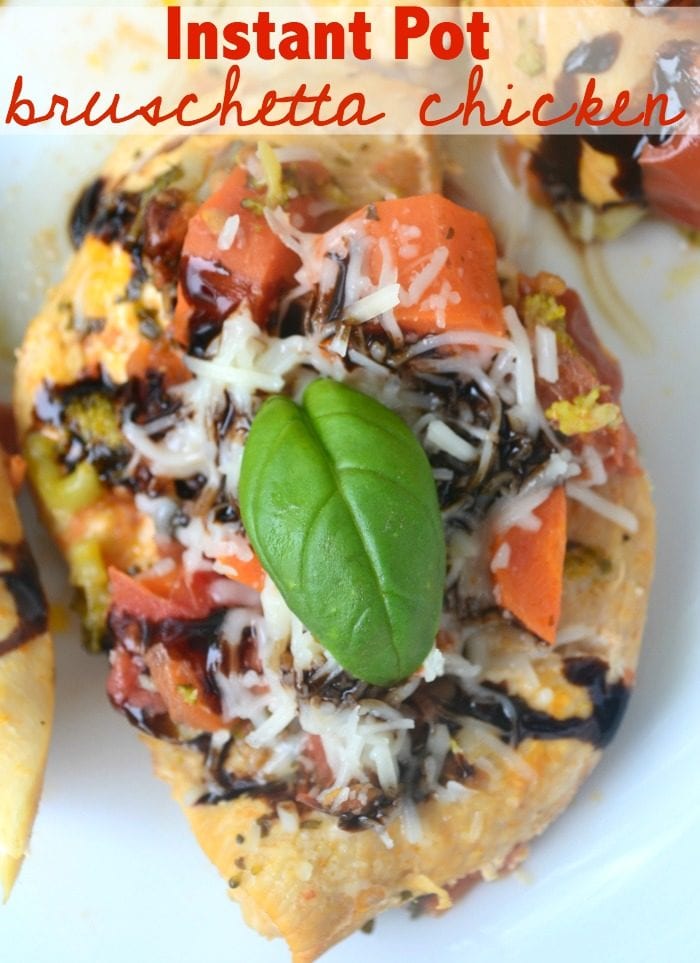 Asian sesame Instant Pot chicken
Pressure cooker honey sesame chicken
Instant Pot chicken and broccoli soup
Looking for easy Instant Pot dessert recipes?
I will continue to add more easy Instant Pot chicken recipes as I create them here on The Typical Mom. If you haven't attempted using yours do not be intimidated. Start with something really easy like my really popular Instant Pot spaghetti and go from there, but every recipe I create is super easy because that is just my style.
Enjoy these healthy Instant Pot recipes and let us know which ones are your favorite!
For more easy recipes, tips and free printables please LIKE The Typical Mom on Facebook and follow me on Pinterest! You can also sign up for my free weekly newsletter which is packed with goodies I know you'll love. 😉