Easy Instant Pot chicken recipes for your family are here! We love this fancy pressure cooker and InstaPot chicken can be cooked in no time at all. We have made tender frozen chicken in the too! Check out this long list of really healthy meals your family will love.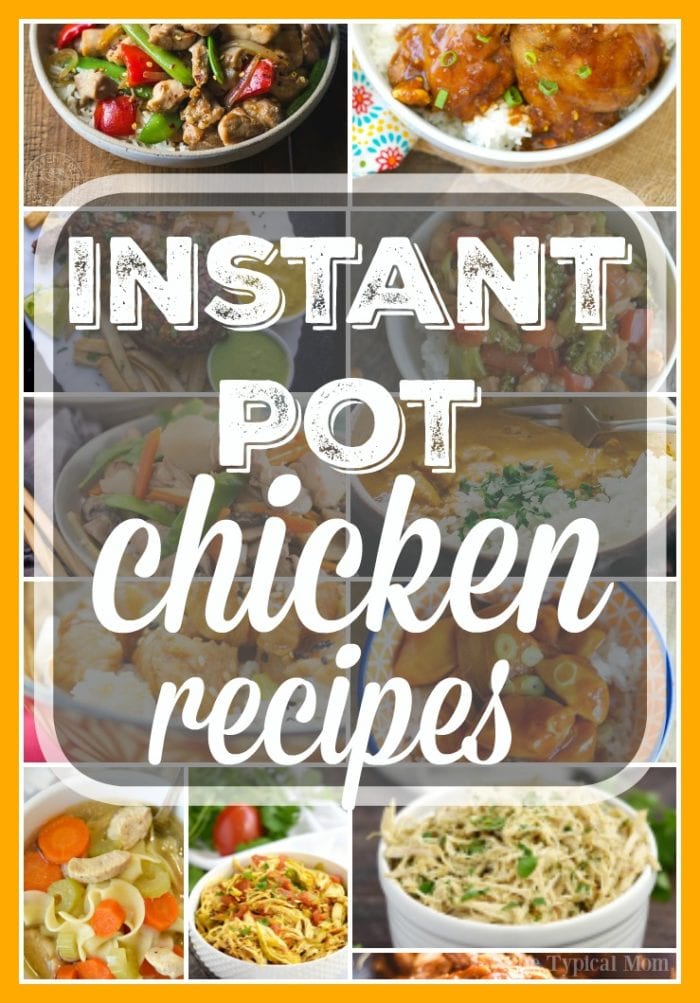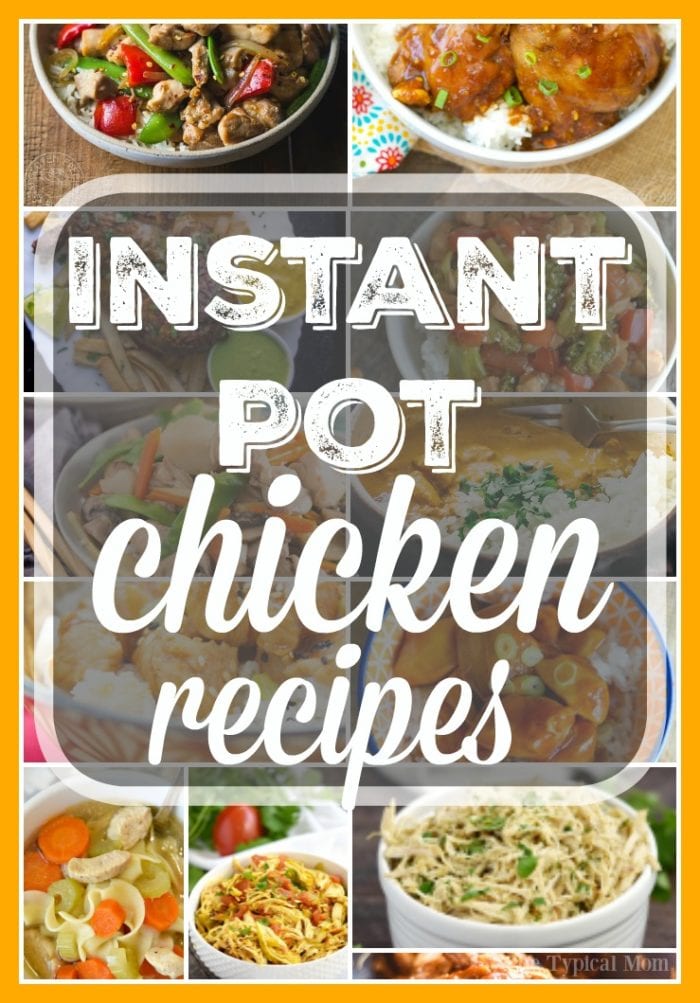 I got this fancy pressure cooker last Christmas and was kinda' scared. After using it a few times and couldn't stop making easy Instant Pot chicken recipes! Now I have more easy Instant Pot recipes on The Typical Mom. (originally published 6/17, affiliate links present)
Insta Pot Chicken Recipes
We'll teach you how to cook the chicken so it's tender and have dinner ready in 30 minutes or less here. Have leftovers? We even have a bunch of Instant Pot leftover chicken recipes for you.
From Panda Express copycat black pepper chicken Instant Pot to teriyaki, bbq and much more you're bound to find a winner for dinner. You can make these as easy Ninja Foodi recipes or with any brand of pot you have.
Chicken in the Instant Pot
FIRST – You should sign up for my free newsletter so you get new posts emailed to you twice a week and never miss out on anything! Now let's start with a few basic tips:
Make sure to Bookmark our InstaPot recipes page. We add new ones each week!
Then PRINT this —–> Instant Pot cooking times cheat sheet that will help you understand how long meat, vegetables and beans take to cook in your pressure cooker.
For reference, this is the pressure cooker I have (a 6 quart) and use for all recipe creations.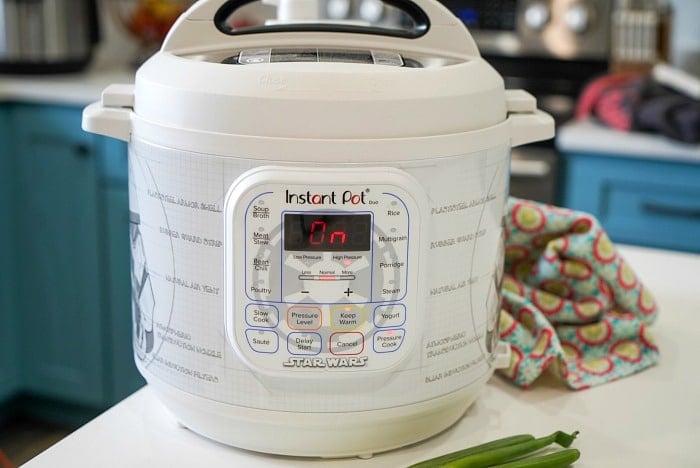 Instant Pot chicken breast recipes
There are lots of different parts of these birds you can cook right?? Well we use them all, except the inners. I throw those out. We will share them all though:
Instant Pot chicken breast recipes
Best Instant Pot chicken thigh recipes
We love Instant Pot wing recipes
It is really easy to cook the whole thing all at once too though. Way faster than when my mom did it as a kid in the oven. Comes out so tender and moist, falling off the bone when you lift that baby out.
They are not just cooked with the meat alone though. Choices like our old fashioned cabbage soup has lots of other ingredients too. You can use leftover chicken in most of those if you don't have fresh on hand. We do that with this Instant Pot fajita soup and many others.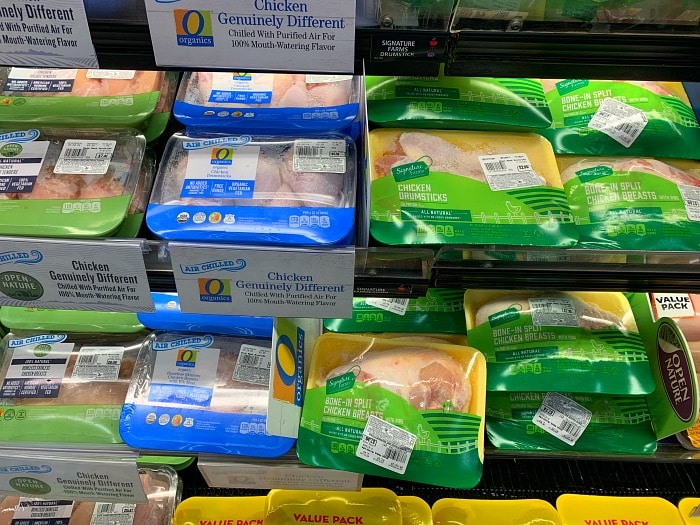 Instant Pot Chicken Recipes for Beginners
AND of course you can cook a whole chicken in a pressure cooker all day long. Serve it up in pieces or create the most wonderful shredded chicken you won't be able to resist tossed with your favorite sauces.
I don't know about you but we eat a lot of this white (or dark) meat at our house. Ever since my youngest was born it was the one thing she always asked for. It didn't really make a difference how I made it: grilled, baked, smoked, she just wanted CHICKEN!
As soon as I got my pot I quickly focused on this protein so I could cook it more often, and much quicker. Slap some sauce on it for more flavor like our Instant Pot bbq chicken thighs, teriyaki some nights and bam I am done in no time.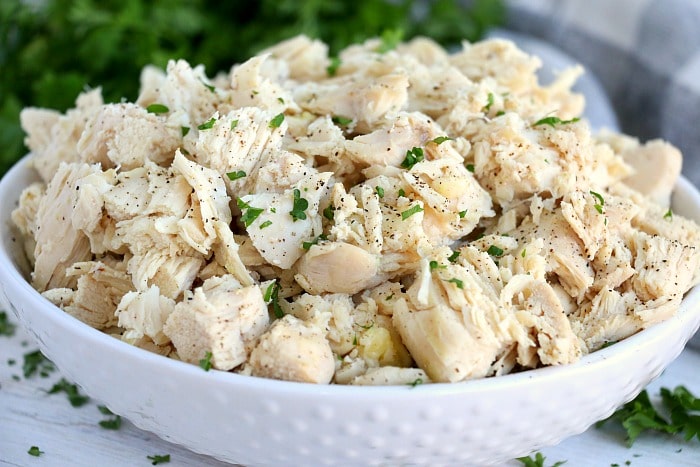 Popular Instant Pot Chicken Recipes
I absolutely love my Instant Pot because I can cook an entire meal in less than 20 minutes usually.
Most times that includes prep time too! I rarely use the slow cooker function on it.
I actually tell people not to use it as a Crockpot because it doesn't work well at all for that. I'm not the only one who thinks that, use it for pressure cooking and stop there my friends. 😉
Now I use my Ninja Foodi to make these same dishes as well. The brand doesn't really even matter. They all work basically the same: Crockpot Express and Mealthy included.
Almost all use high pressure and are done in less than 30 minutes like our Instant Pot French Onion Chicken and lots more to choose from below;
I have a lot of Instant Pot recipes to choose from and now you can turn your IP into an air fryer with this CrispLid too! This is convenient when you want to make pressure cooker cornish hens and crisp the skin at the end.
If you have a Ninja Foodi you can use that pot too to make pressure cooker Mexican chicken and rice and every other one here.
How do I cook chicken in my Instant Pot?
From frozen chicken thighs in Instant Pot to fresh we will share them all with you. The timing doesn't change a lot surprisingly enough if it starts as rock hard, it will just have more liquid than fresh.
What setting do you cook frozen chicken in an Instant Pot?
I use high for almost everything I make in any of my pressure cookers including my easy Ninja Foodi recipes. From breasts, to thighs and Instant Pot frozen chicken wings I think this works best.

You can also make air fryer frozen chicken wings if you have that small kitchen appliance. Or pressure cook, then crisp in there when done.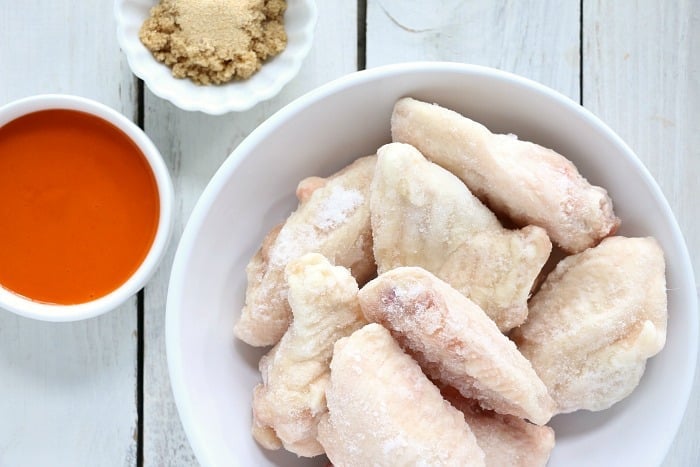 How long do you pressure cook frozen chicken?
12-14 minutes with a bit of a natural release is typical. Of course this will vary slightly depending on how thick they are. I always suggest medium sizes so it cooks evenly through.

Follow our frozen chicken legs Instant Pot recipe for that cut.
Tell us which ones are your favorites. If you've tried one you love that isn't on our list yet let us know! Let's start with this Instant Pot cajun chicken pasta and our yummy Instant Pot sesame chicken which is a great recipe!
Instant Pot Chicken recipes
You really can use either breasts or thighs for any of these. I suggest cubing boneless, skinless meat almost every time. It gets done faster and cooks more consistently that way. White and dark meat works with our Mississippi chicken Instant Pot recipe, and all of these really.
Pressure cooker chicken pot pie soup is amazing year round. It will be eaten fast and you'll reach the bottom of the pot quickly!
For an international treat, try Instant Pot Asian chicken or our Instant Pot Hawaiian chicken everyone just loves over white rice.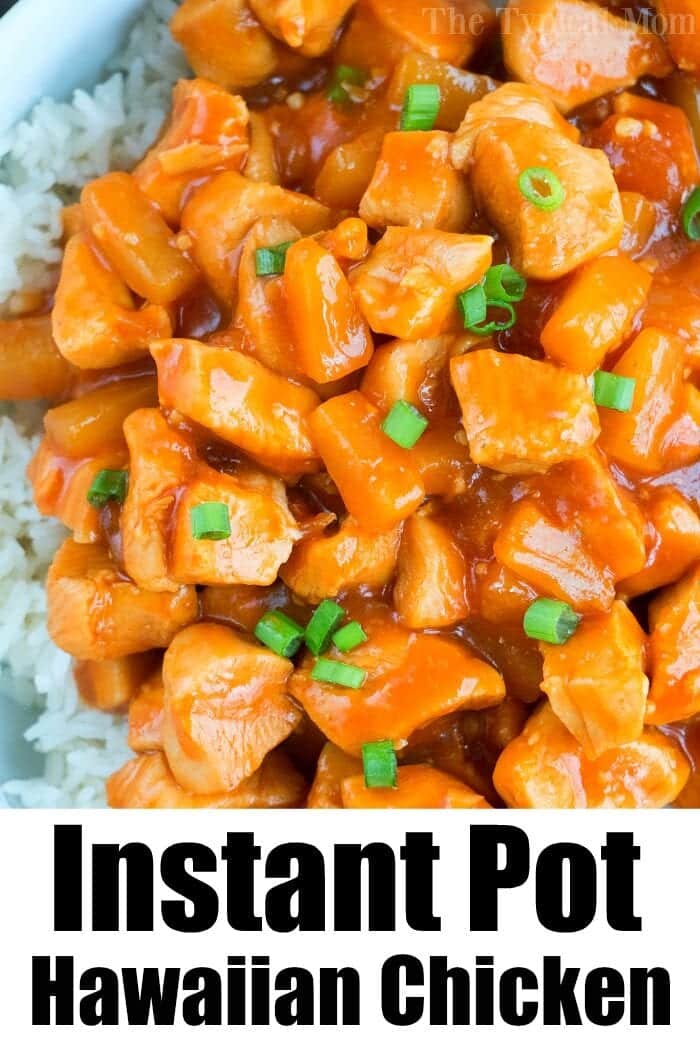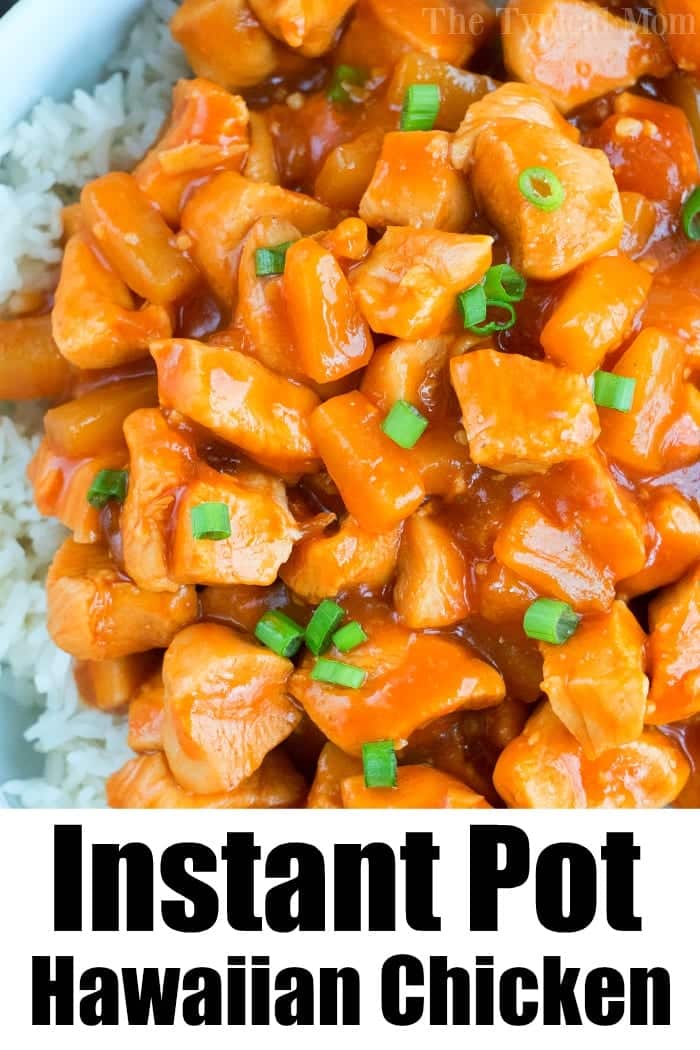 Instant Pot Chicken Thigh Recipes
One of our most popular Instant Pot chicken recipe is our Instant Pot crack chicken pasta dish. It's just like the cream cheese chicken casserole you had growing up.
Only have frozen meat to use? Try our frozen chicken and noodles Instant Pot recipe some night. Something new might be a batch of Instant Pot chicken shawarma! Have you tried this yet?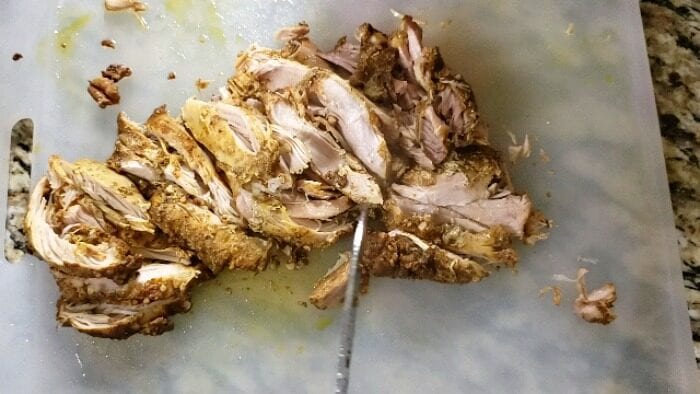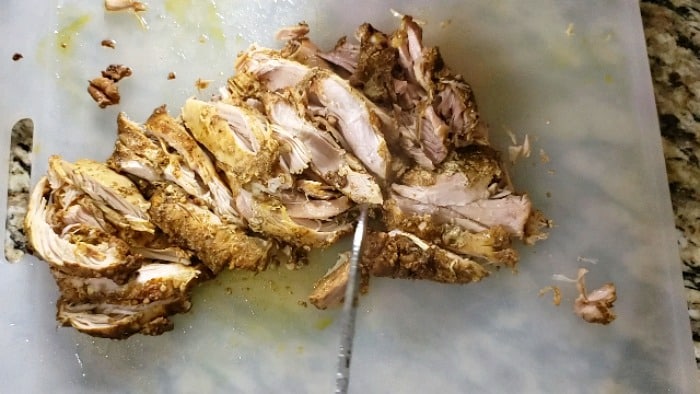 Weeknight Instant Pot Chicken Recipes
Simple and healthy Instant Pot chicken cacciatore is great. With just a jar of spaghetti sauce, some bell peppers and meat it's super cheap too.
If you love spicy spicy and more you'll love this Instant Pot buffalo chicken.
Look below at our Instant Pot chicken parmesan casserole that my kids kinda' came up with. One pot meals with every ingredient fitting on a forkful are winners around here.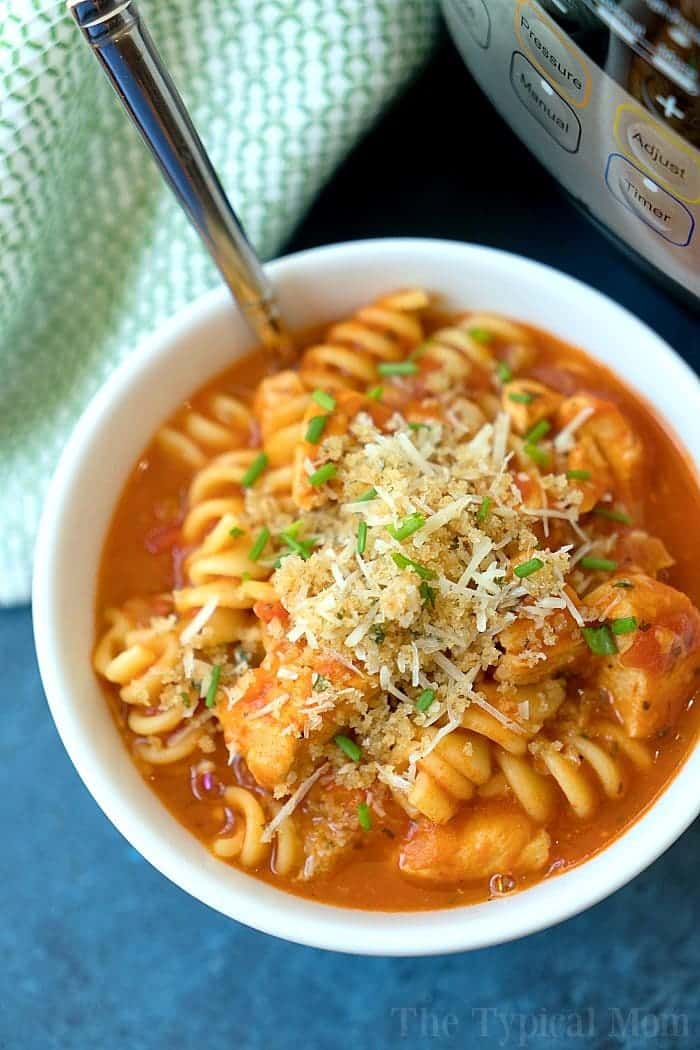 Instant Pot Chicken Recipes Healthy
You can find a ton of different Ninja Foodi chicken recipes here. Like I said, any pressure cooker brand will do unless it specifies it's an air fryer recipe.
Now let's talk about one pot meals to make meal prepping and dinner super easy. Try our Instant Pot chicken and potatoes recipe and you'll know what I'm talking about. It's one of our favorite quick chicken thigh recipes.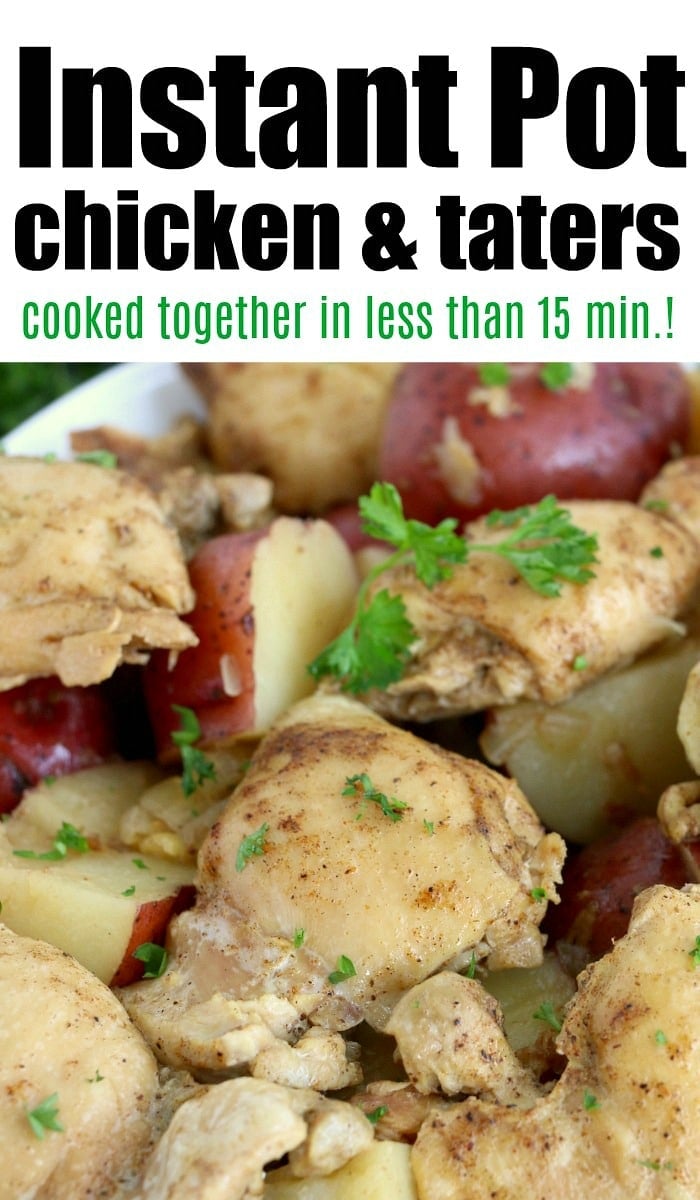 Best Pressure Cooker Chicken Recipes
Then try our Instant Pot Korean chicken. It is sweet so kids will go crazy over it and tastes like a good restaurant would cook it. We love Instant Pot chicken pad thai too.
A one pot meal with veggies and protein is always great. Add carrots, taters and broccoli with poultry for Instant Pot chicken and vegetables.
For almost all of these dishes you would release the pressure quickly. Especially if you're including pasta you don't want a natural release because they'll become too mushy and that's no good.
Add a crunch with this Pressure cooker Dorito casserole it is always a winner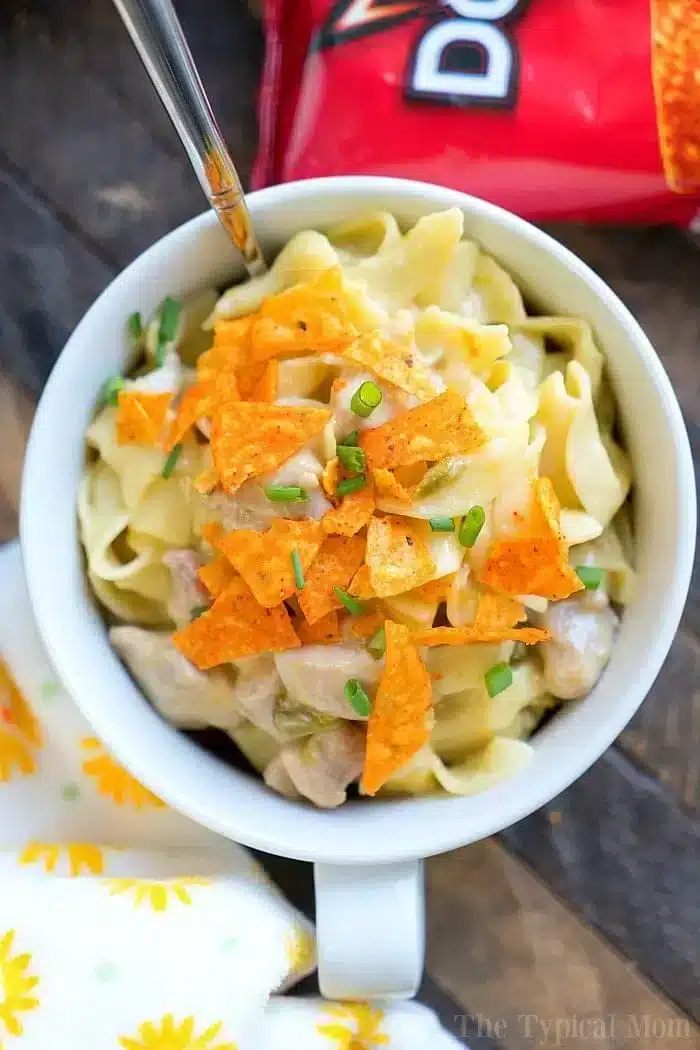 How to cook frozen chicken breasts in the Instant Pot – This works great when shredding chicken and making sliders.
Now let's move on to a few more Instant Pot dinner recipes that everyone will love. Many are low fat but full of flavor so there's no worry about that.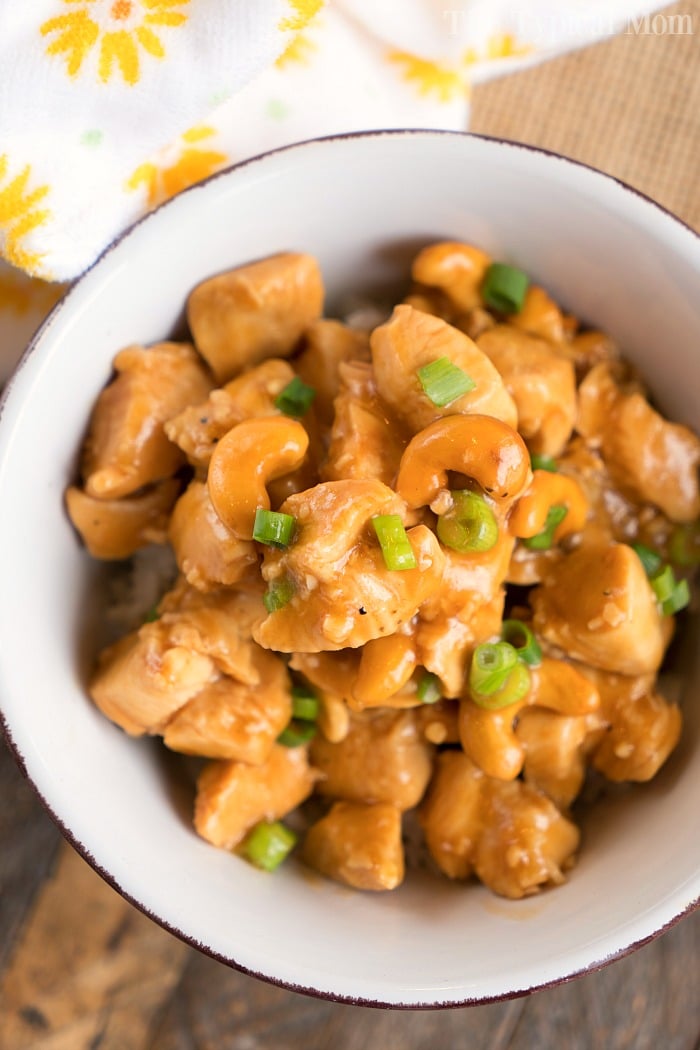 Try these spicy electric pressure cooker chicken sandwiches or a batch of Instant Pot chicken chili this week.
If you're looking for something kids will love and brings you back to the basics this Instant Pot chicken legs recipes (two ways) is great!
Here are a few more pressure cooker chicken recipes we love…..
One of the most popular Instant Pot chicken recipes on The Typical Mom blog is the one below for honey chicken that you can make spicy or not.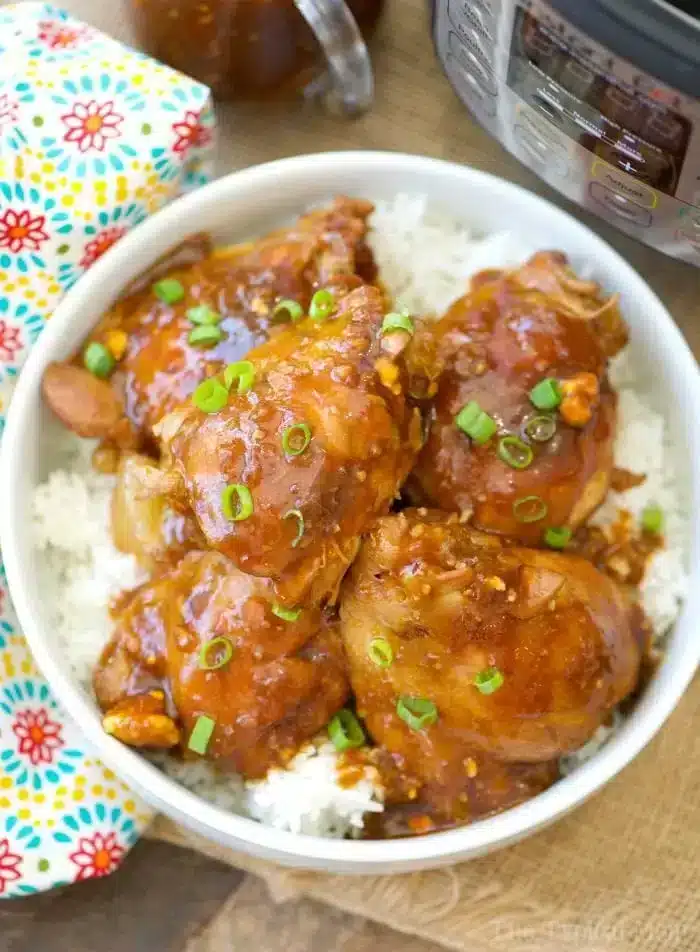 Instant Pot spicy honey chicken and rice – You can make this mild and just make it sweet and sticky honey chicken which is wonderful. Add some sriracha like we do and give it a nice spice too, either way it's amazing.
Looking to use quinoa, then try our Pressure cooker chicken quinoa casserole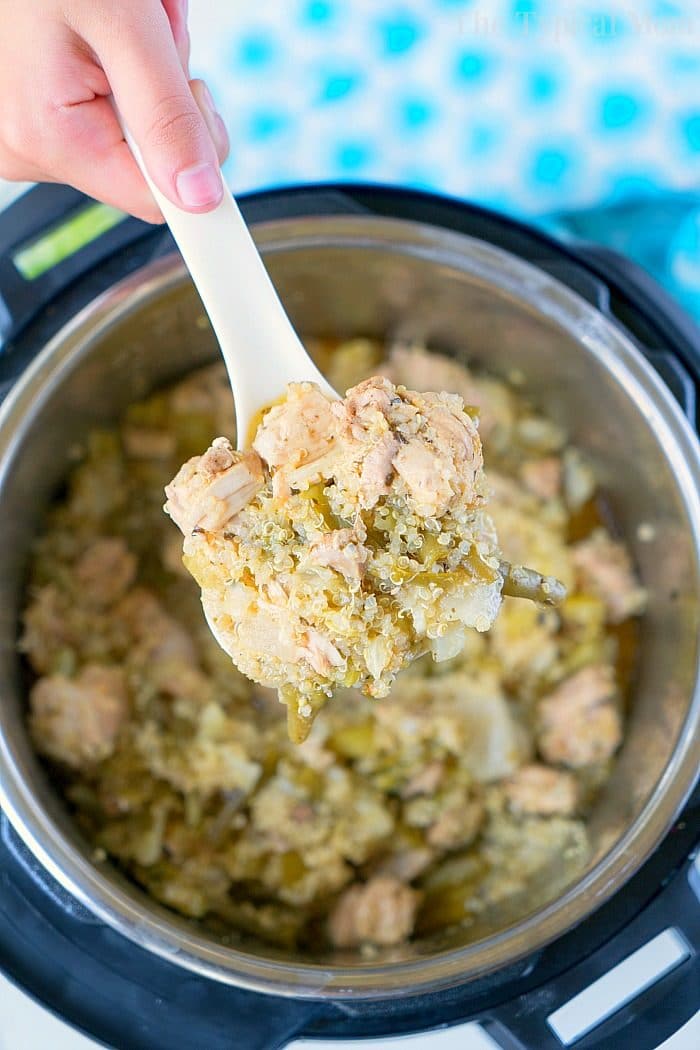 Frozen Instant Pot Chicken Recipes
If you are forgetful, like me, you'll love tips on how to cook a frozen chicken in Instant Pot so easily. You'll be surprised at just how tender it becomes. Fork tender x1000.
Looking for a family favorite dish made in no time at all, try our Instant Pot chicken and dumplings recipe.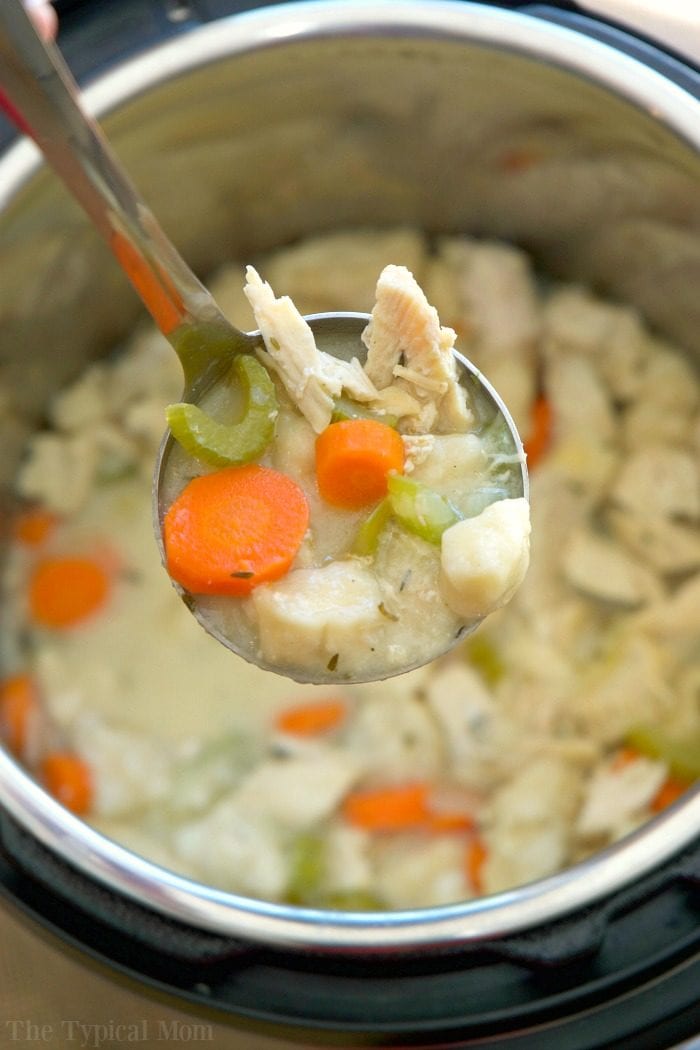 Leftover Chicken Instant Pot Recipes
You could make many of these with leftover precooked proteins too. A pot of chicken marsala Instant Pot style is great. Use cutlets for a really cheap kid friendly meal.
Need something with just 3 ingredients? Try Instant Pot teriyaki chicken some night over a bed of brown rice. Want it a bit sweeter? Give our hoisin chicken a whirl the next night and see which you like better.
Our most popular recipe is probably this Instant Pot chicken and rice dish.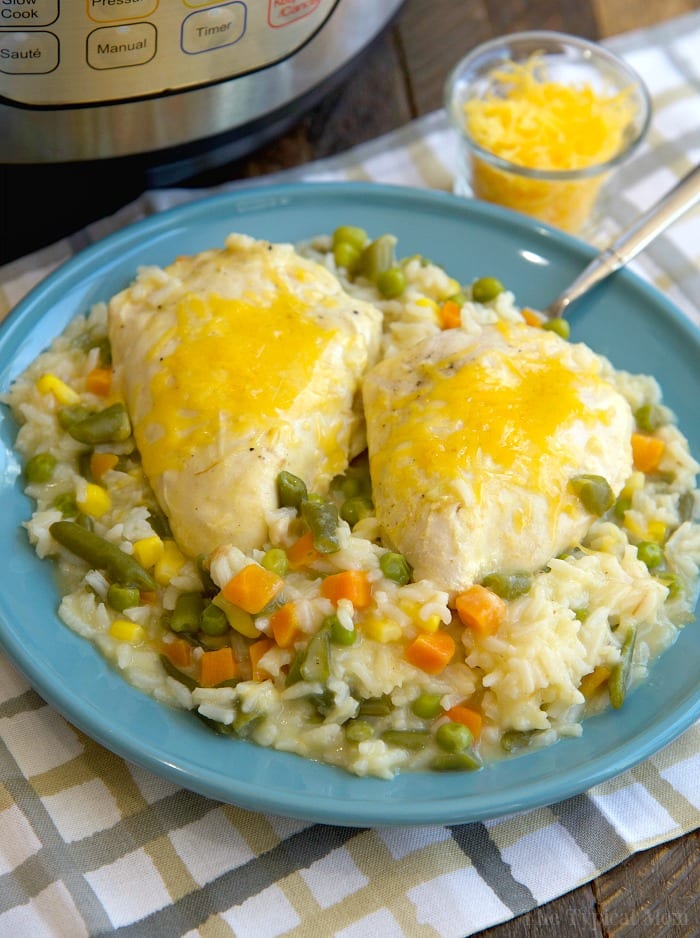 If you need a sweet and creamy dairy free option we have both this pressure cooker coconut chicken as well as coconut rice pudding!
For simple to the max we have mustard chicken and Instant Pot orange chicken that also only has a handful of items needed. With NO breading it is healthier than the one at Panda Express with the same great flavors.
Instant Pot butter chicken – of course everyone has their preference of spice levels, mine is mild but you can make it spicier.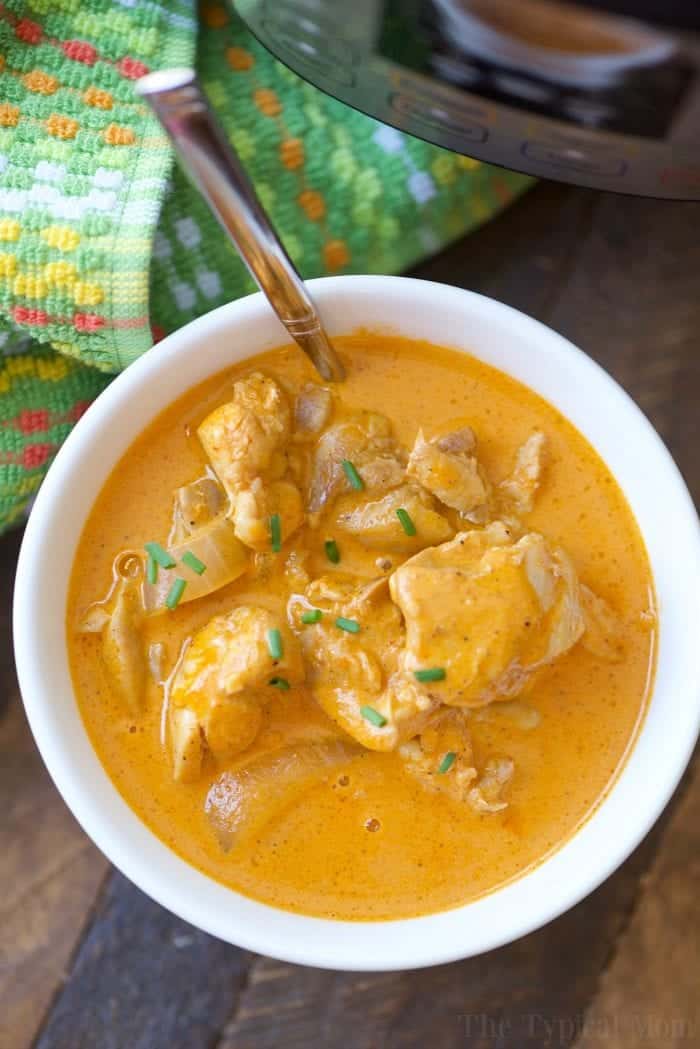 Simple Instant Pot Recipes
Enjoy these healthy electric pressure cooker recipes and let us know which ones are your favorite! Here are a few more to try for dinner:
You can see here our Instant Pot lemon chicken pasta we made the other night. You get this thickened sauce with your pasta, meat and some veggies all cooked in the same pot together! More like a casserole as far as textures go.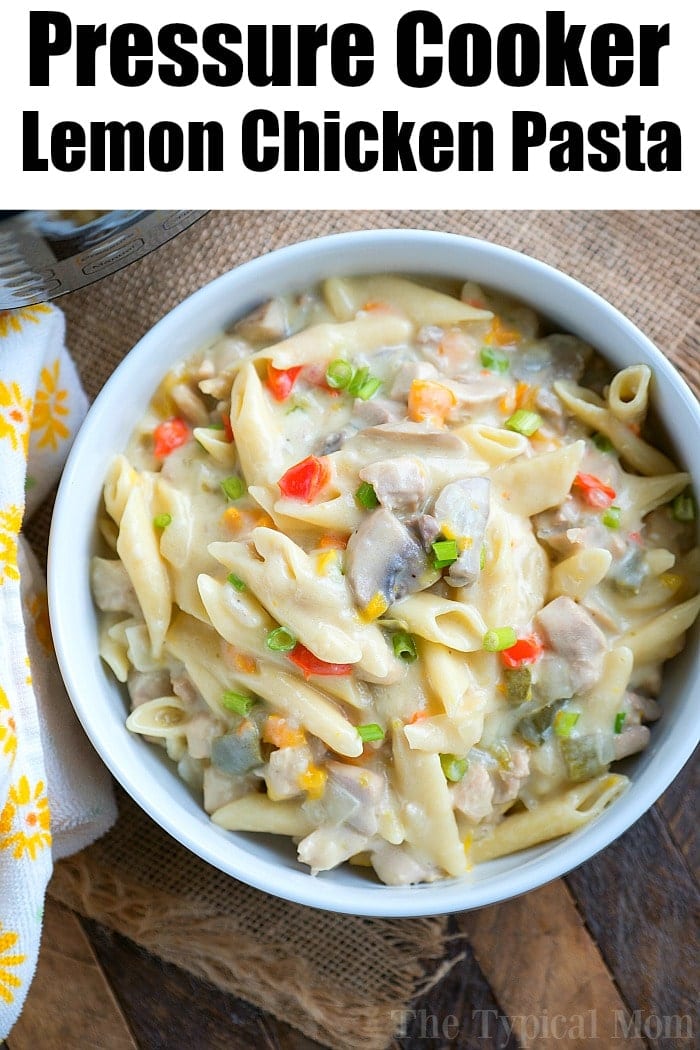 Chicken Recipes Pressure Cooker
Looking for easy Instant Pot dessert recipes?
Instant Pot rice pudding is our most popular. Totally homemade but doesn't take long to make at all. If I have a gallon of milk about to expire I always make a big batch of this.
Chocolatey Pressure cooker brownies we make have a bit of peanut butter in the middle too!
Fruity Instant Pot pineapple upside down cake is fun for just a few of you.
In this post I made a video compilation of a few of our favorites. Watch it because it gives you a great idea of just how easy many of these are, like our salsa chicken you'll see at the end.
Instant Pot Chicken Recipes
Easy Instant Pot chicken recipes you can make in any pressure cooker. Cook chicken thighs, breasts, legs, wings and casseroles.
Instructions
Set pot to saute and add olive oil with chicken, brown on all sides and then turn pot off. Remove meat and add some broth to deglaze your pot. Return chicken.

Sprinkle all seasonings on top of meat. Pour in canned corn and beans with broth poured on top. Sprinkle in rice, do not stir. Pour salsa over the top so rice is covered.

Close lid and set to high pressure for 12 minutes with a 2 minute natural release. Let out rest of steam, shred chicken if desired and serve together.
Nutrition Facts
Instant Pot Chicken Recipes
Amount Per Serving (2 oz)
Calories 478
Calories from Fat 162
% Daily Value*
Fat 18g28%
Cholesterol 57mg19%
Sodium 1655mg72%
Potassium 665mg19%
Carbohydrates 59g20%
Protein 24g48%
Vitamin A 1554IU31%
Vitamin C 11mg13%
Calcium 52mg5%
Iron 3mg17%
* Percent Daily Values are based on a 2000 calorie diet.
Want to see a few of my favorite things that I am totally obsessed with?? Take a peek and see how many you might already have…twinsies!
Looking for more easy family recipes and tips? LIKE The Typical Mom Facebook page?
Then sign up for my free newsletter, and follow me on Pinterest! 😉
***** If you LOVED this recipe give it 5 Stars below and let everyone know what you thought about it. 😉