Frozen Chicken Legs Instant Pot recipe instructions are here! How to make frozen drumsticks tender in your pressure cooker is really easy!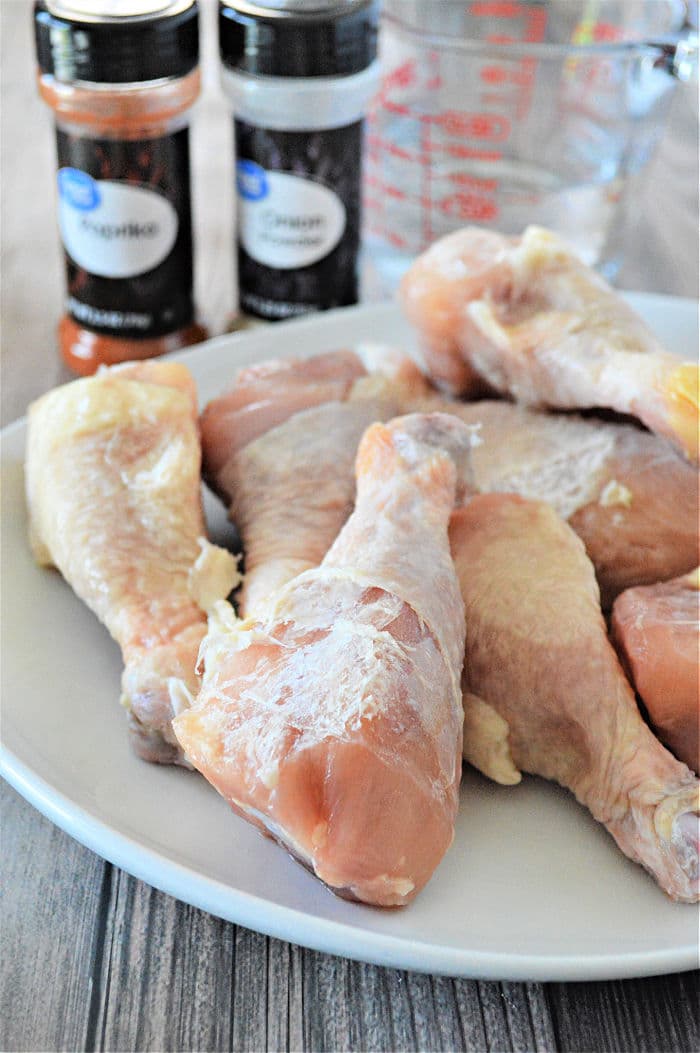 Is it ok to put frozen chicken in Instant Pot?
Of course, we have done this several different ways with different parts of the bird. Here are a few resources if you want to cook breasts, thighs, and now legs down below:
So long as you allow the pot to naturally release some of it's steam at the end, it will come out tender. Of course follow the cook time listed on the recipe you'd like to use but I wouldn't share anything that didn't work great.
If you have a Foodi or Cosori you can also cook air fryer frozen chicken which is great.
Ninja Foodi Frozen Chicken Legs
As for the seasonings (I say this on all my recipes) use what you normally would. I mean I give you suggestions below as to what was used on this round but if you are a huge garlic salt lover, then add that too.
I personally like to add some during the cook time but re-season when they are done. I'd rather under-season and adjust at the end vs. regret adding too much because you can't remove the salt. Plus my husband has high blood pressure so I like to err on the side of less that in our home….
How do you cook drumsticks in Instant Pot?
We will show you how below. Keep in mind that pressure cooking will not get crispy chicken skin. You'd need to use our air fryer fried chicken recipe for that. OR use this and then throw them in there for just a few minutes.
If you don't have both devices shame on you…just kidding, kinda'….you can just brush on bbq sauce and under the broiler too to crisp.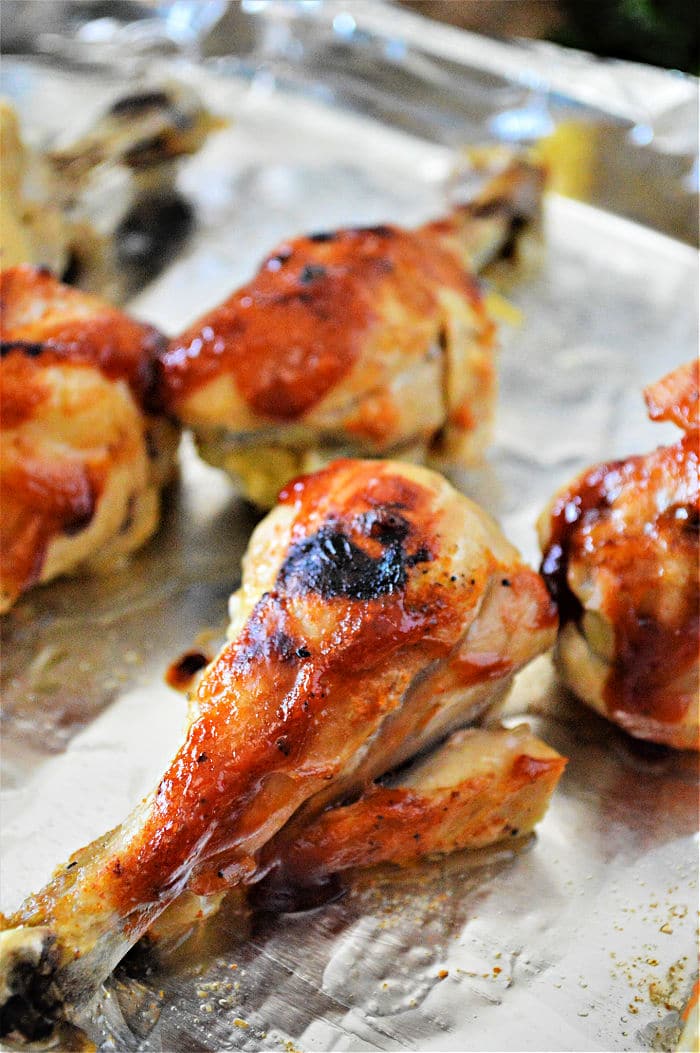 You can see how we did just that here. The oven is just fine for this step if you aren't a huge small kitchen gadget lover like I am. I love our oven baked teriyaki chicken drumsticks made this way. Use whatever sauce you like for this.
How long to cook frozen chicken legs in Instant Pot
To get going on this you will need the following ingredients:
Frozen chicken drumsticks
Water
Seasonings are up to you but this is what we used

If they aren't sticking you can splash water on them or spray with some olive oil and then sprinkle this on.

Paprika
Onion powder
Salt and pepper
Then once they're done, line a baking sheet with some parchment or foil (less messy), brush with your favorite sauce and broil until crispy.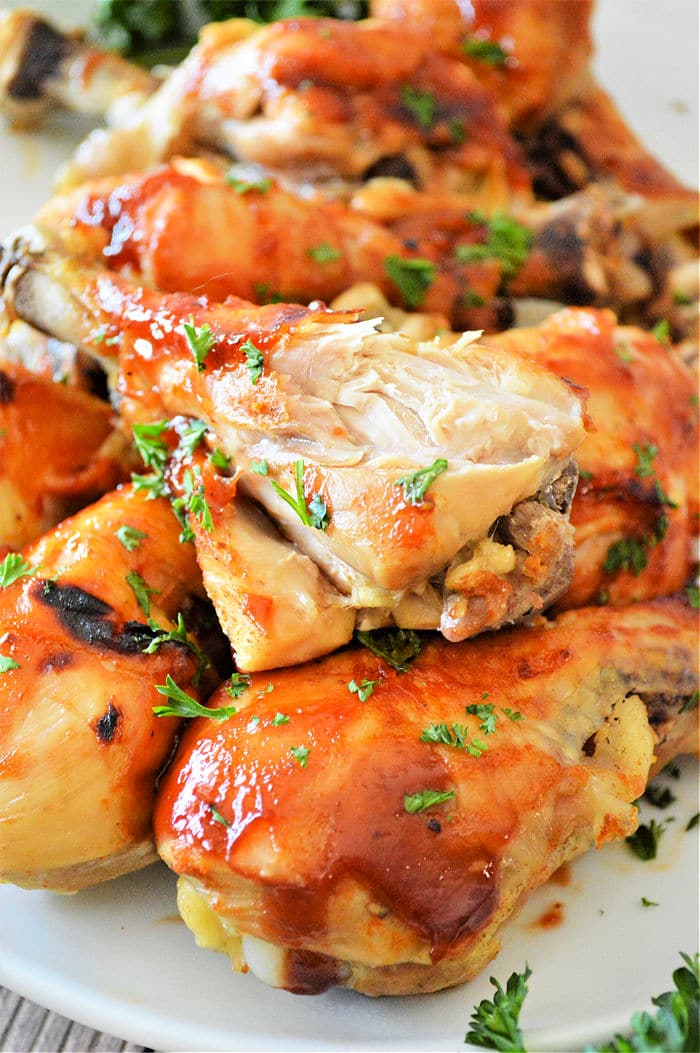 Frozen Chicken Legs in Pressure Cooker
You'd have to add more time for chicken leg quarters. I'm not sure exactly but I'd guess it would take another 5 minutes or so depending on how many you added. Always check meat internal temperature before consuming.
Instant Pot Chicken Drumsticks
Keep in mind that the time it will take to come to pressure, cook, naturally release a bit and crisp will take 25 minutes to 30 minutes total. It is a great chicken drumsticks recipe you can make really quickly.
Instant Pot side dishes that would go well with this would be:
Can you reheat cooked chicken legs?
Of course. I suggest you throw them into your air fryer for a few minutes at 380 degrees F. If you don't have that you can microwave for about 45 seconds – 1 minute. You can also just remove the meat right out of the fridge and throw it into something like our Instant Pot chicken and rice dish.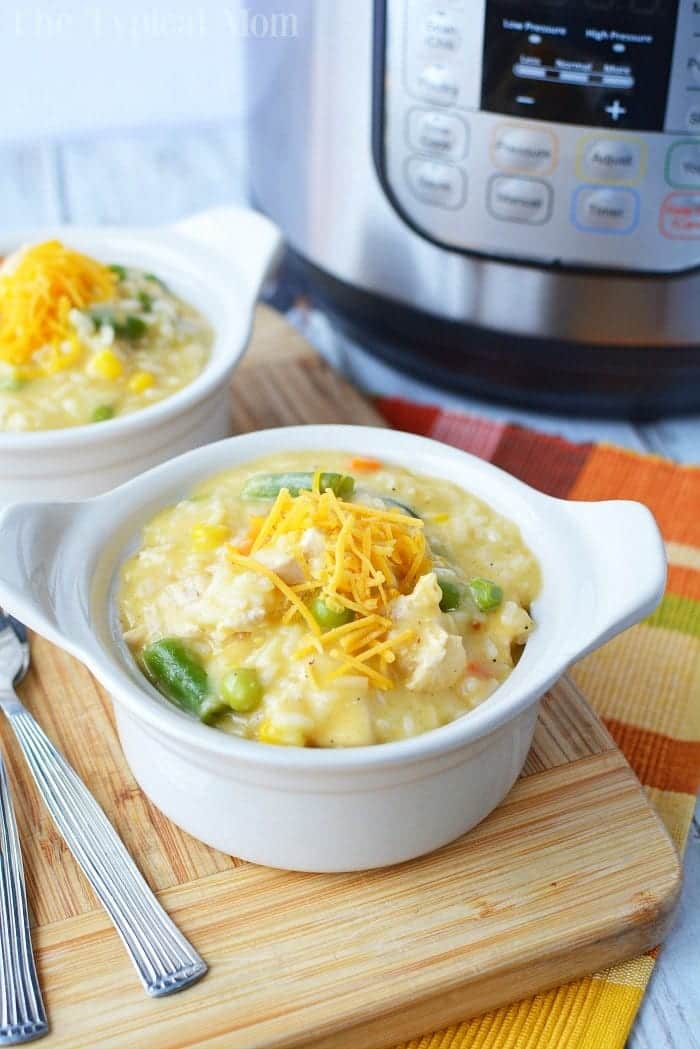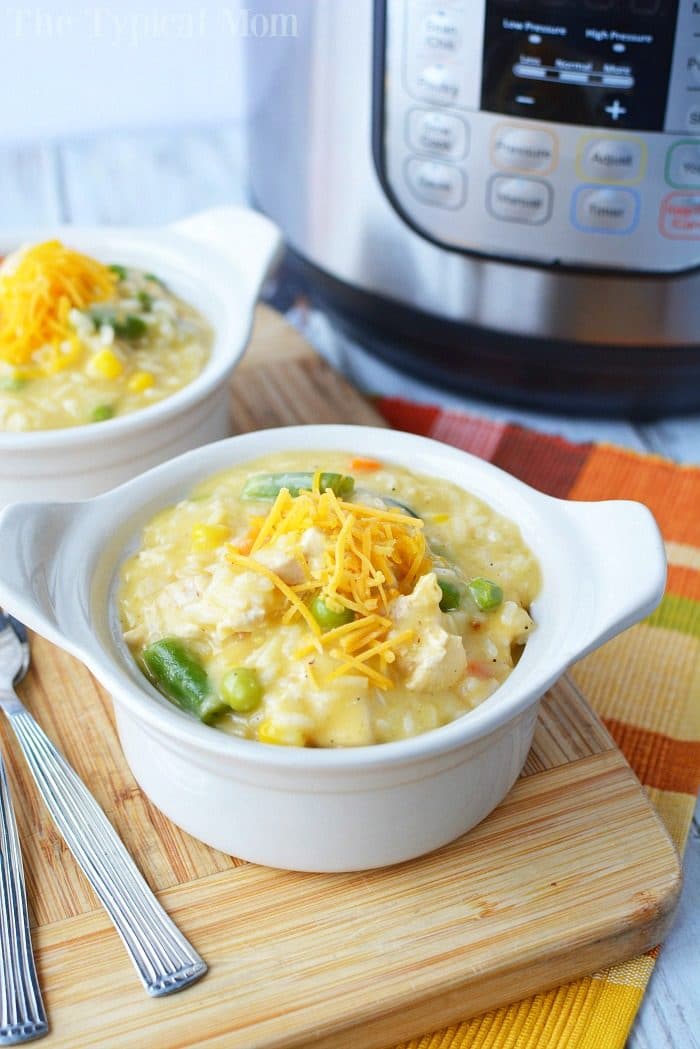 You can find a lot of other cheap Instant Pot recipes to make next. I mean who doesn't love to find a new one pot meal that feeds all of you for under 20 bucks??!!
Feel free to print out the instructions below or just come back when you need them again. We love "seeing you" over and over again for sure.