Cooking frozen meat to tender in the oven, air fryer, slow cooker or Instant Pot pressure cooker has never been easier! From bacon to hot dogs, roast, ground beef and chicken.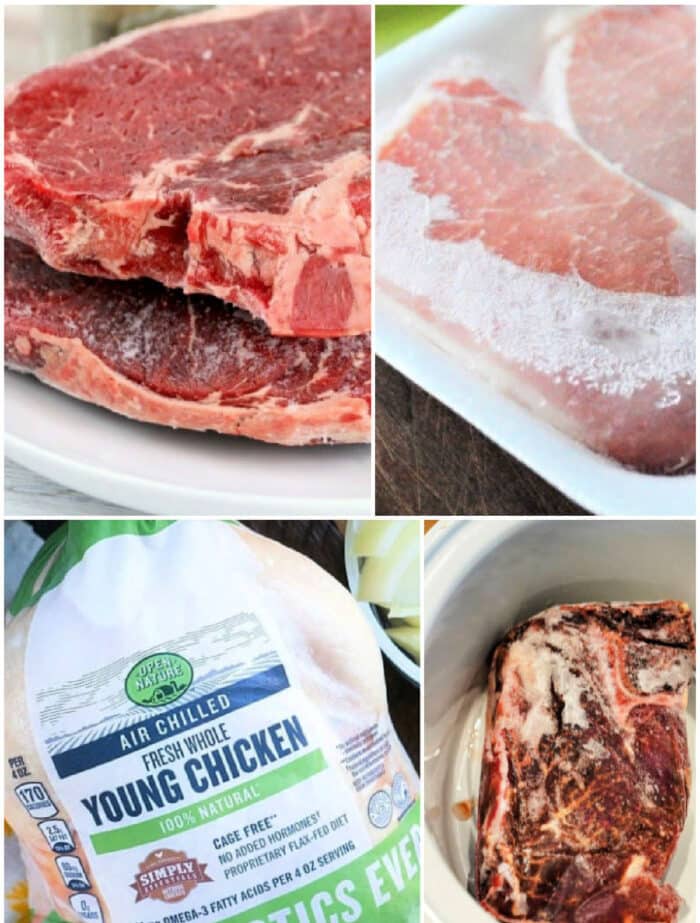 If cooking frozen meat has you confused, we are here to help! I am a forgetful Betty at times and have whipped these instructions out constantly. Then I thought I must not be the only one and you might find it helpful too. Dinner will be saved now! (affiliate links present, originally published 12/21)
How to Cook Frozen Meat
I started doing this a lot a few years ago, so much so that I wrote a post about frozen meat in Instant Pot. You could use the same methods for a Crockpot Express or Ninja Foodi too.
Not everyone has any of those though so I figured I should include all methods this time. Let's start with this method first though and we will go on from there.
Can you Cook a Frozen Roast?
YES! Our most popular post is how to cook an Instant Pot frozen roast. I suppose that is a favorite cut and word spread that you could get it fork tender using this "magic pot" of sorts. If you prefer low and slow give our Crockpot frozen roast a whirl. Either way you cannot go wrong.
Yes you can leave meat in the fridge overnight or submerge in cold water for hours and hours but sometimes there's NO time for that. That's when these instructions come in handy…..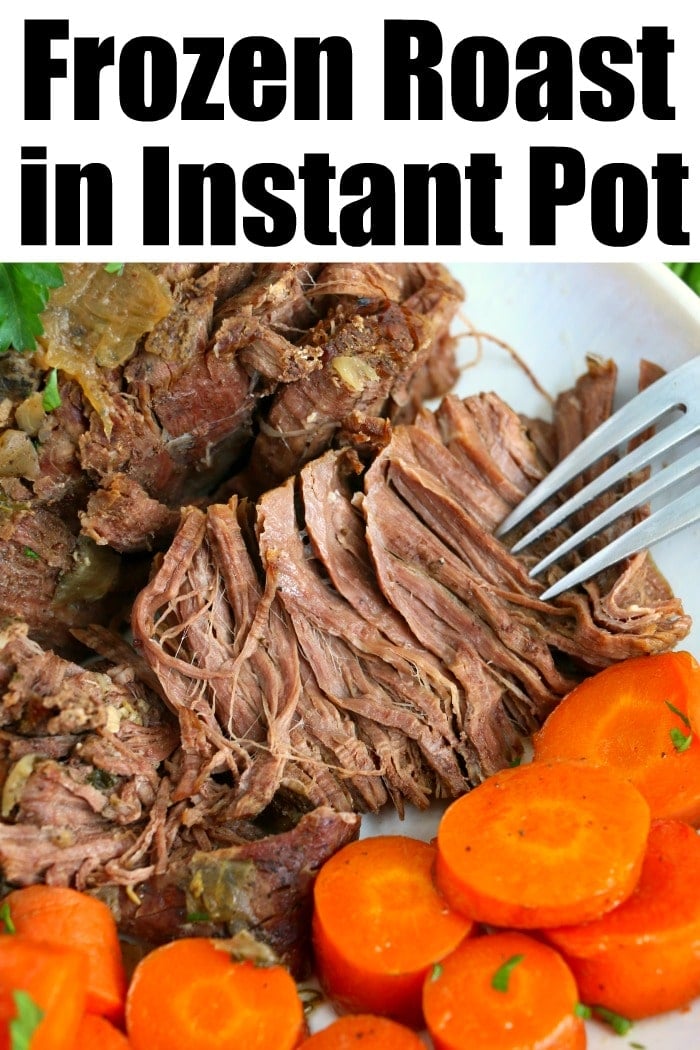 How to Cook Frozen Chuck Roast
Of course there are many different varieties of this meat. We buy half a cow at the beginning of each year and it often times comes with a bunch of chuck style roasts. I have messed around with those as well to get the right timing.
We have Instant Pot frozen chuck roast instructions, as well as beef chuck roast slow cooker style. Yes I have made these defrosted as well when I remember to take one out the night before. That doesn't always happen. If you didn't know the way it looked in the morning nobody would guess it was rock hard to begin with.
Surprisingly cooking frozen meat turns out just as delicious as our air fryer chuck roast except that one has a crisp to the edges of course. You could do this with any of the others in a sense at the end but from frozen it is best to just make shredded beef out of it.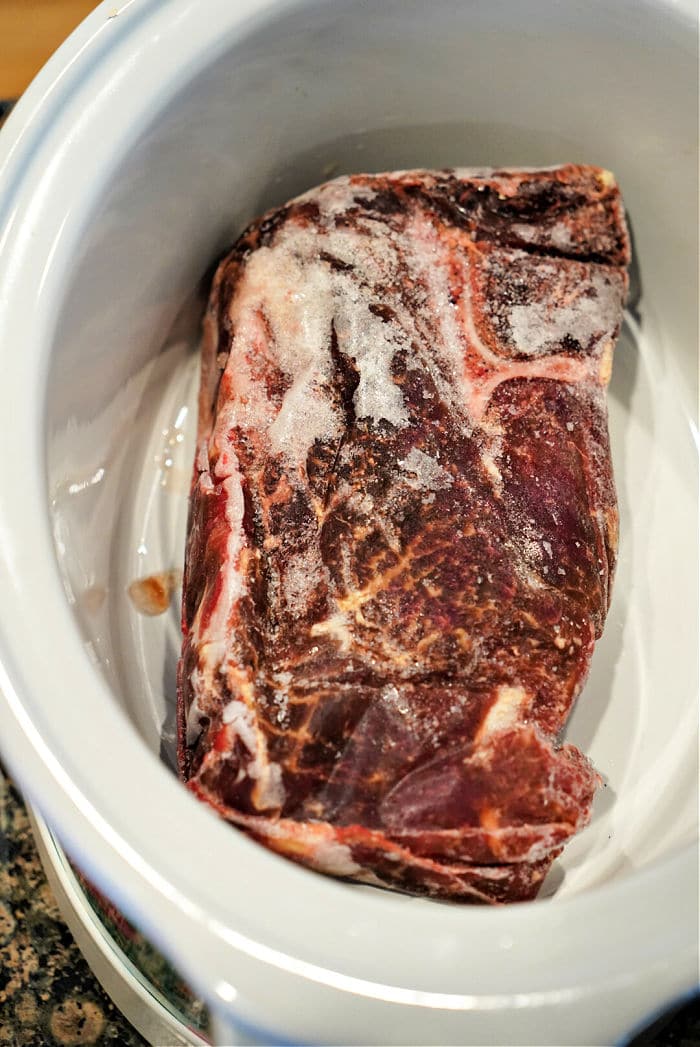 How to Cook Frozen Beef
This works quite well. I do it often because for a lot of it you really can't tell the difference. If I'm being lazy and don't want to go into the garage where our large freezer is I will just pop it in rock hard, as is. Some are surprising like frozen corned beef brisket can be done perfectly, seriously.
A few easy ones that can be used inside spaghetti or as an easy appetizer are: Crockpot frozen meatballs, air fryer frozen meatballs or frozen meatballs in Instant Pot but those are out of the bag.
How to cook frozen steak is explained here. You can do it in your oven or Cosori. Takes it from rock hard to perfection. Only have an oven? We have an article about how to cook a frozen roast in the oven here.
Two other cuts would be instructions on Instant Pot frozen stew meat and the other may be your favorite. Have you thought about the possibility of frozen steak in air fryer? I know, totally mind blowing but possible. As always remove the steak and allow to rest before slicing to stay moist.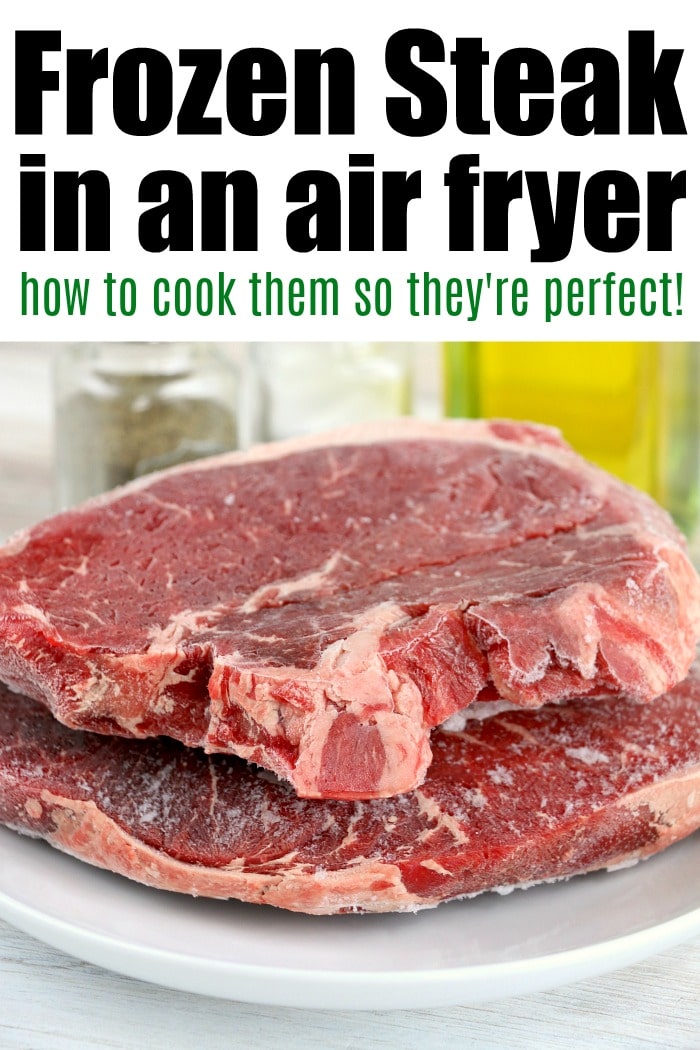 We will round this out with how to cook frozen hot dogs, you may have needed this at one time or another. Trick that may save the day next time you have hungry kids on hand.
Still considered to be a roast per say, you can even make Instant Pot frozen corned beef. This comes in helpful when I have a forgetful moment in Feb. but still really want to make "our meal". You'd never know it was rock hard hours earlier, and your family won't either. 😉
How to cook frozen ground beef
We have all the ways of how to cook frozen ground beef and Instant Pot frozen ground turkey here. Let's start with our Instant Pot frozen ground beef. Now this method doesn't just thaw it, the outside will be cooked. It is great for using in casseroles though in a pinch, or for taco meat with some seasonings.
If you want to know how to cook frozen burgers in the oven we have shared that too here. Would you rather use your Ninja Foodi or air fryer? No problem, follow our frozen hamburgers in the air fryer instructions instead.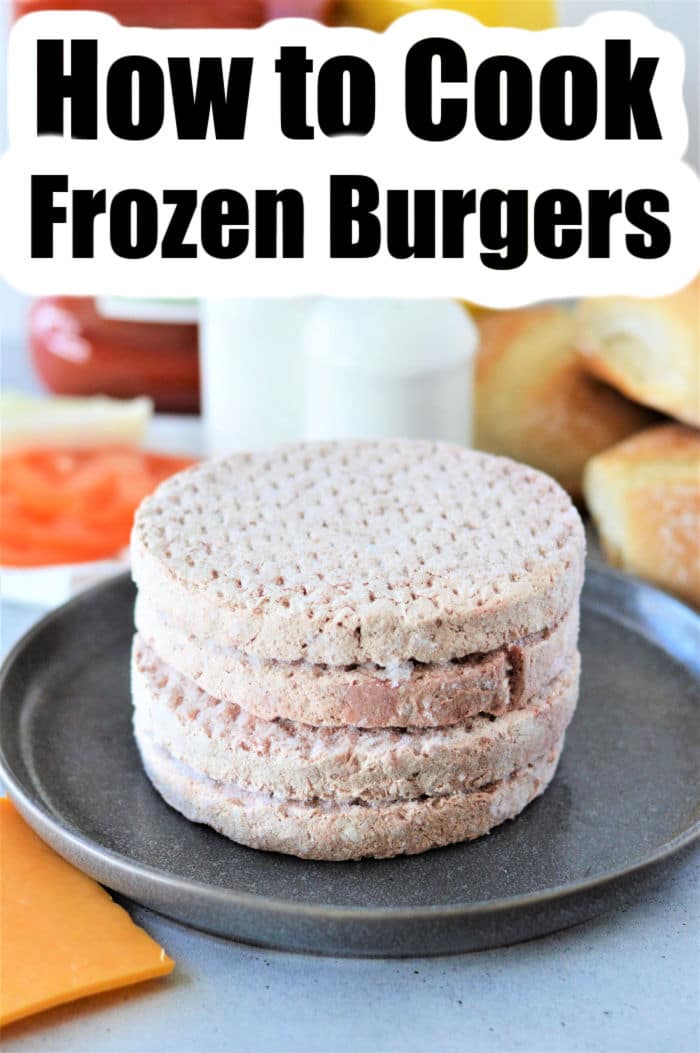 How to Cook Frozen Pork
Yes, we have been cooking frozen pork chops and others for years. Like the others there are several different cuts on the pig (we love them all). Let's start with the largest ones and move on from there. For starters this is a bit more complicated just because for safety concerns you need to ensure the middle reaches the right internal meat temperature.
Chicken is this way as well. For beef it can be a bit pink inside and that is quite normal (a must as far as my husband is concerned). For poultry and pork it needs to be a certain temp. to be safe. I would have a digital thermometer on hand for any and all of these. Let's start with frozen pork loin in Crock Pot, OMG so good.
Frozen Pork Recipes
For breakfast you might need help on how to cook frozen bacon. If you're forgetful like me and don't take it out the night before to defrost this is helpful. Don't want to turn on your oven? NO problem, give our air fryer frozen bacon a whirl.
These frozen pork chops in Crock Pot turn out moist and flavorful too. A suggestion when cooking frozen meat in slow cooker is to use the low function. You don't need high and surprisingly the timing doesn't really change a lot from defrosted.
Let's start with how to cook a frozen pork butt Instant Pot style! Great if you love shredded pork with sauce served on small slider buns or on top of white rice.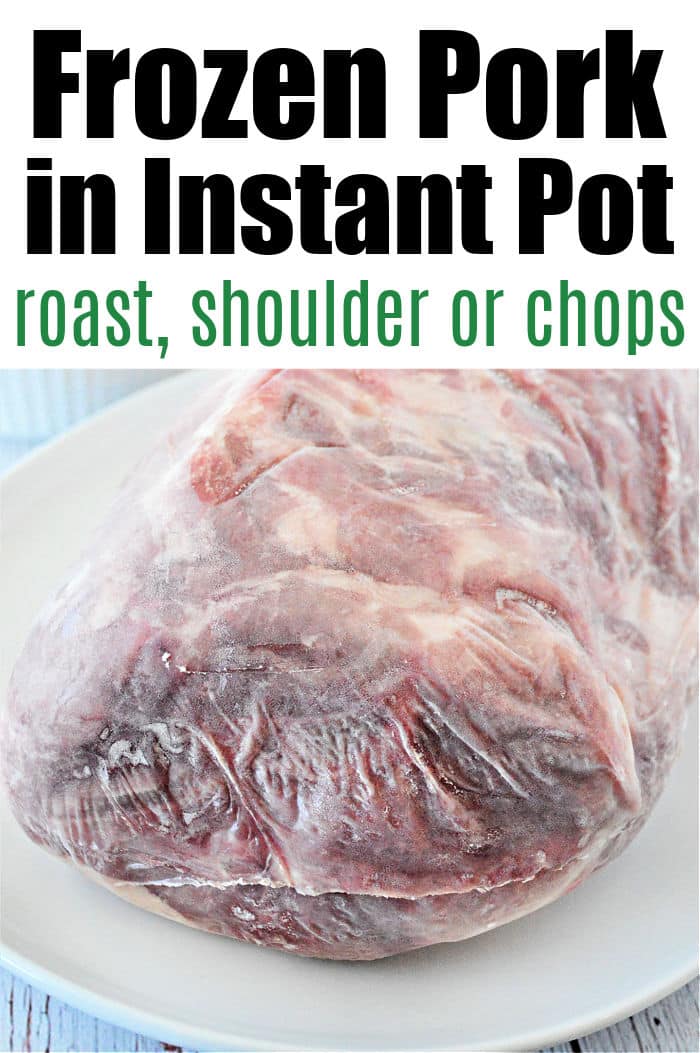 Our Instant Pot frozen pork roast isn't too terribly different, just with a different sauce and sliced instead of pulled. I like pressure cooking or slow cooking with a sauce like barbecue. It lends a ton of flavor and is a super cheap choice.
You can choose this frozen pork shoulder in Instant Pot variety too. Let's go on to a skinnier and more tender choice. Since these are smaller they won't take nearly as long. Of course longer than if it was fresh and not rock hard straight out of the freezer. This frozen pork loin Instant Pot is next on the list and quite popular.
How to Cook Frozen Pork Chops
We have done this two different ways. I think I would suggest Instant Pot frozen pork chops because you can add vegetables and the steam locks in the moisture. Our latest addition was air fryer frozen pork chops. You can add a dry rub to the outside and it stays on quite well.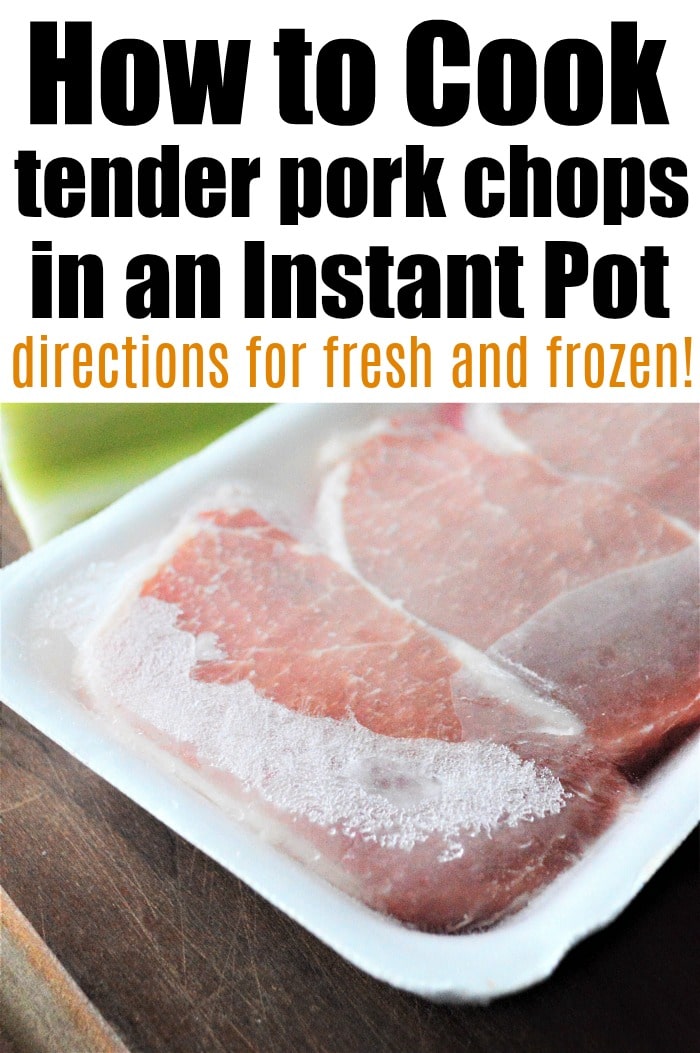 First comes first, how long is frozen chicken good for is answered here. Now let's move on to "the bird". Probably mine and most kids' favorite type of protein, and quite healthy if you don't eat the skin. BUT that is kinda' the best part especially if you get it really nice and crispy in an air fryer. All in moderation my friends. I talk ALL methods on cooking frozen chicken thighs here to start.
That is right, you can get them tender several different ways beyond just baking frozen chicken thighs. Brushed with sauce they're all amazing.
How to Cook Frozen Chicken
I have a list of all the basic parts, including how to cook a frozen whole chicken too! The easiest way to do that is in your Instant Pot once again. You literally just pop it on top of a trivet with some broth on the bottom to steam. On the package it usually says whether the neck and inners are in a bag. Choose the style without and no worries.
Now let's go on to how to cook frozen chicken wings in air fryer. That is probably my favorite method that gets the inside tender but still crispy chicken skin on the outside. You wouldn't want them any other way. The second way is Instant Pot frozen chicken wings but you'd need to throw them into your Cosori or oven after that.
You can get a bit of crisp even if they start out rock solid. Of course you'll need skin on for that but try it with our frozen chicken breasts in oven and see for yourself. OR this is how to bake frozen chicken wings in the oven.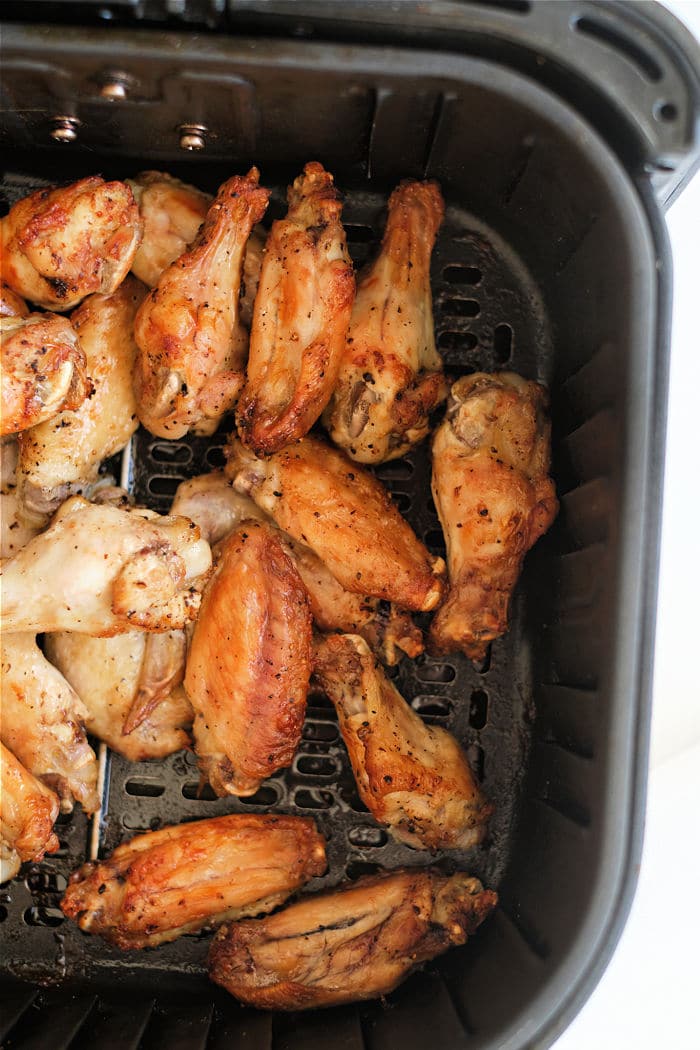 Frozen Chicken Recipes
There are other parts of that guy you will want to enjoy too though. One of many great things about this is you can load up on bags if you find them on sale. Then when you want a low carb keto friendly meal you can throw a few pieces in to your cooker of choice and enjoy.
Yes you can buy prepackaged and precooked, to be warmed up and served things as well. Air fryer frozen chicken nuggets would be the most obvious. Or you may choose frozen chicken tenders air fryer style. My girls like to cook frozen chicken patties too after school.
Love your slow cooker? Try teriyaki Crockpot frozen chicken thighs some night. But if you prefer white meat we have Crockpot chicken frozen breasts that can use all kinds of different sauces.
Let's go back to "fresh" though now. Cooking frozen chicken thighs would be next. The older I've gotten the more I appreciate these babies, not just for their lower price.
Frozen chicken thighs air fryer style can have bbq sauce brushed right on the top to brown. If you choose Instant Pot frozen chicken thighs the sauce doesn't stick on quite as well.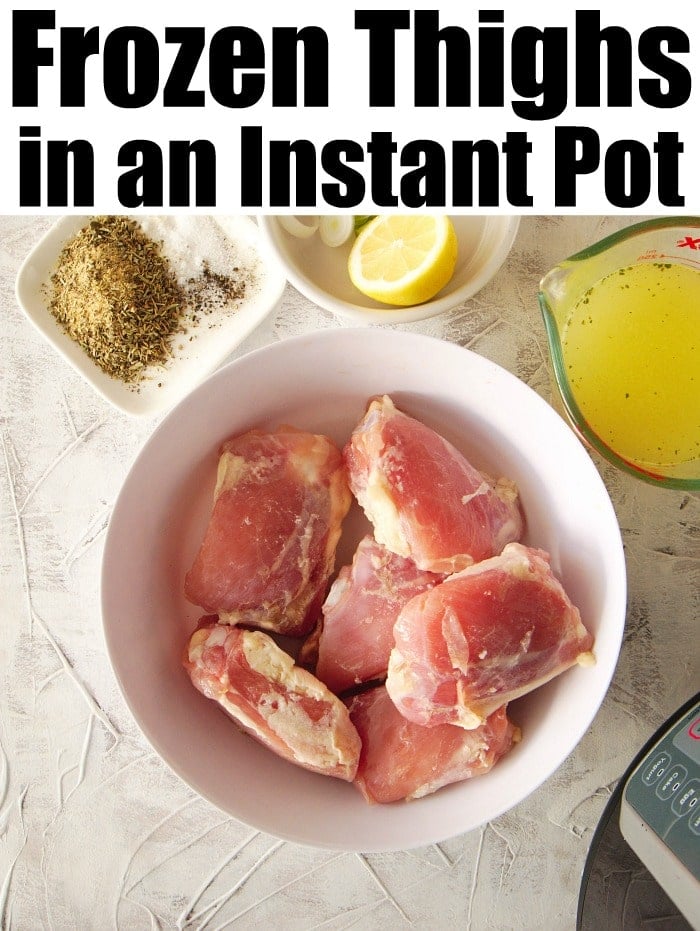 How to Cook Frozen Chicken Breasts
The oldest and most read post is our frozen chicken in the Instant Pot instructions. With that I just added broth so I could shred it, drain the liquid and then toss in our favorite sauce(s) with salt and pepper. Great way to cook chicken that is rock hard for sure.
You could boil shredded chicken this way too over high heat but the cooking process is much longer. It is safe to cook it any of these ways as long as you ensure it reaches a safe 165 degrees F in the middle for food safety reasons. We have done a lot of work for you in our test kitchen of sorts to save you time.
Refer to all cook times in the post(s) you're interested in but remember that larger cuts may need a few extra minutes. That is always suggest with poultry you choose small to medium sizes whether it's frozen or defrosted meat. HUGE pieces just won't turn out well no matter what.
Let me tell you that I love cooking meat in my Ninja Foodi now though. Almost everything like our air fryer frozen chicken breast takes less than 30 minutes.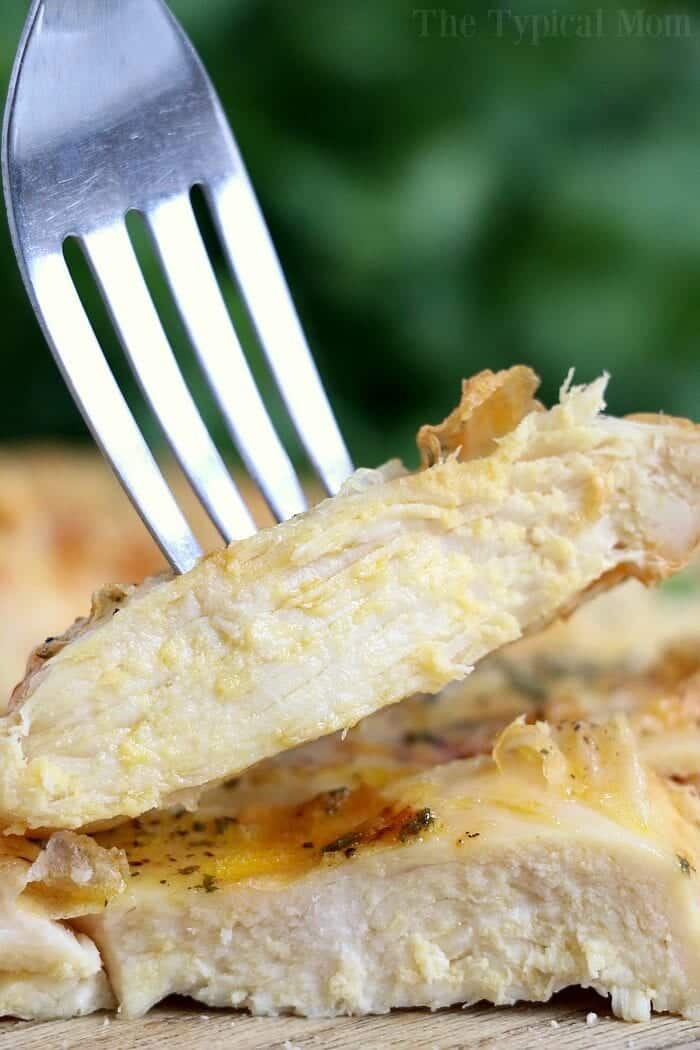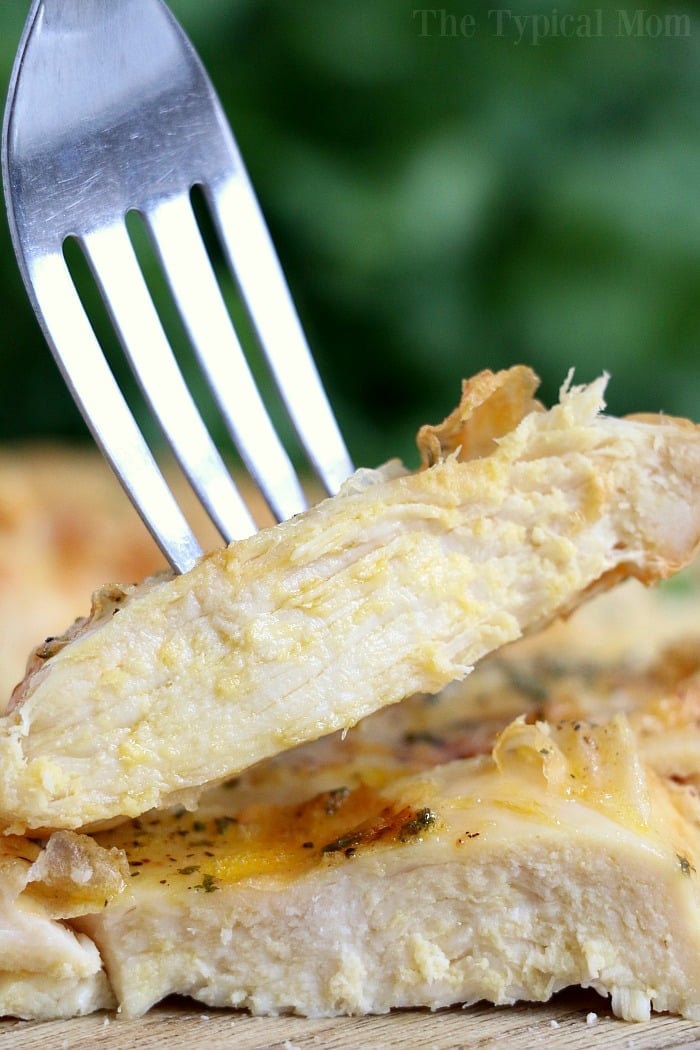 Cooking Frozen Chicken
I have made this Instant Pot frozen chicken breast with sauce too that is tender as ever too. If you prefer cooking frozen meat that is in smaller pieces for little hands though, opt for Instant Pot frozen chicken tenders. These aren't the processed kind in a bag, they're fresh brushed with sauce.
You can throw in a few breasts to make Instant Pot chicken noodle soup with frozen chicken some day too. You don't have to be sick to enjoy this old time favorite meal.
Still stuck on using your slow cooker though huh? No problem this is how to make Crockpot frozen chicken for you too. Great choice if you want it shredded or want to do some batch cooking in bulk. If you still aren't convinced I do have tips on how to defrost chicken in microwave for you.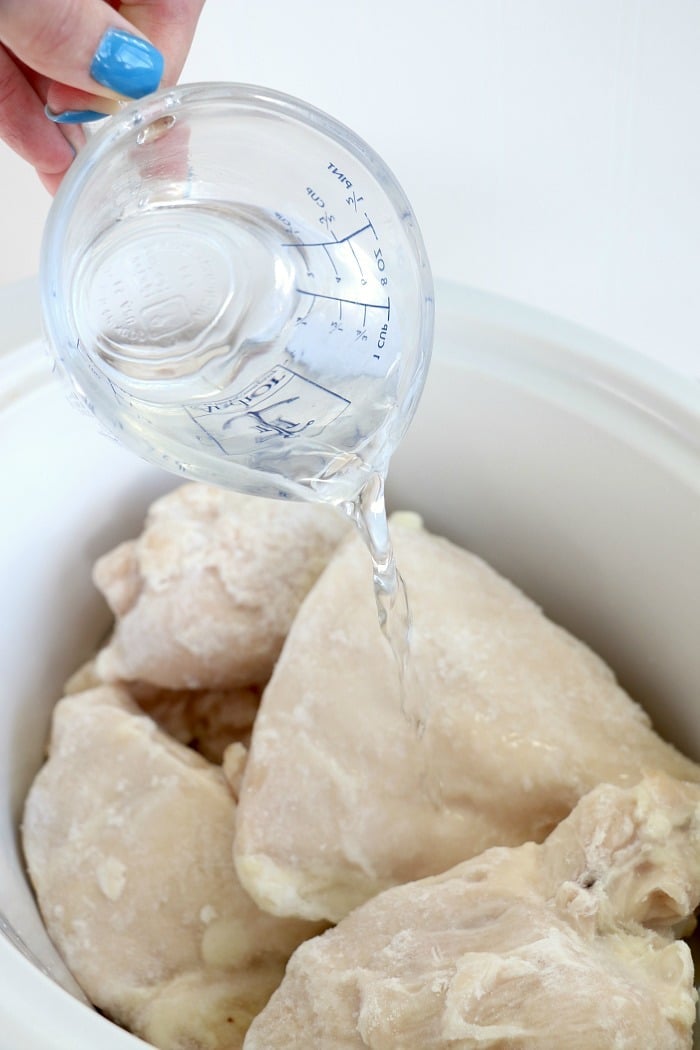 As for drumsticks the best way I have found is Instant Pot frozen chicken legs. If you're looking for how long to bake frozen chicken thighs, I have yet to do that. BUT a reliable source for that would be here.
You can try cooking a frozen turkey breast this way too. Now let's talk about all of our buddies in the ocean shall we? We will start with how to cook frozen raw shrimp a number of different ways here.
How to Cook Frozen Fish
Not just the bagged type, but we do have air fryer frozen fish sticks instructions if that is what you're talking about. I am speaking about fresh fish that has been frozen and is still that way when you realize dinner is just an hour or so away. For that we have info. about how to cook frozen salmon in the oven and lots of other ways.
When cooking frozen fish, my kids' favorite meal is probably frozen shrimp in air fryer. They seriously turn out so good with seasonings on the outside. And we share several methods of how to cook frozen scallops here.
We have been cooking frozen meat to tender a few ways. You can opt for air fryer frozen fish or frozen salmon in air fryer or use a pressure cooker. For that method we have the same. Instant Pot frozen salmon turns out quite good.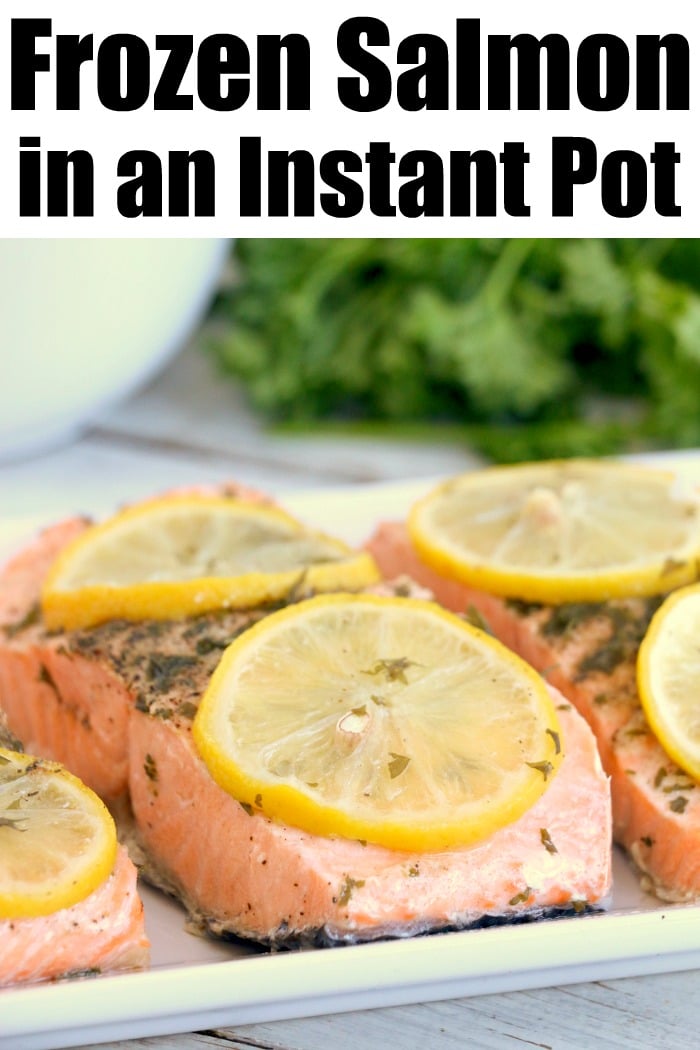 Can You Cook Meat or Poultry From a Frozen State?
Is it safe to cook frozen meat?
Yes it is safe to cooking meat from frozen if done correctly and the end result hits the proper internal temperature to eat. We will show you here how to cook pork, beef, duck and chicken right out of the freezer to tender.
How long does it take to cook frozen meat?
Cook time for frozen meat depends on the cut, whether it is bone-in or boneless, the weight and cooking method. It ranges from 20 minutes in a pressure cooker to a few hours in the oven for a very large roast.
How to cook frozen tilapia all the different ways including baked in the oven is explained here. We have even cooked frozen salmon grill style on a Traeger to get it nice and tender.
I think we've covered all the cuts of meat you'd want to use. If not let me know and I'll add it to the list. Of course it is quicker if meat is room temperature or straight out of the fridge but that isn't always possible so I hope this helps.
Cooking frozen meat and frozen vegetables has never been easier my friends!
Want to see a few of my favorite things that I am totally obsessed with?? Take a peek and see how many you might already have…twinsies!
Looking for more easy family recipes and tips? LIKE The Typical Mom Facebook page?
Then sign up for my free newsletter, and follow me on Pinterest! 😉
***** If you LOVED this recipe give it 5 Stars below and let everyone know what you thought about it. 😉