How to cook frozen pork chops Instant Pot style. From rock hard to perfectly tender in minutes. A healthy dinner you can make even if you forgot to defrost!
Actually, I wrote an entire post about cooking frozen meat in Instant Pot because I did it so often!
If you need easy Ninja Foodi recipes, you can use that pot instead.
Instant Pot frozen pork chops
Now this isn't something I do on purpose. I still would recommend cooking from raw instead of rock hard, but stuff happens. In a pinch it's nice to have this information handy so you can still eat.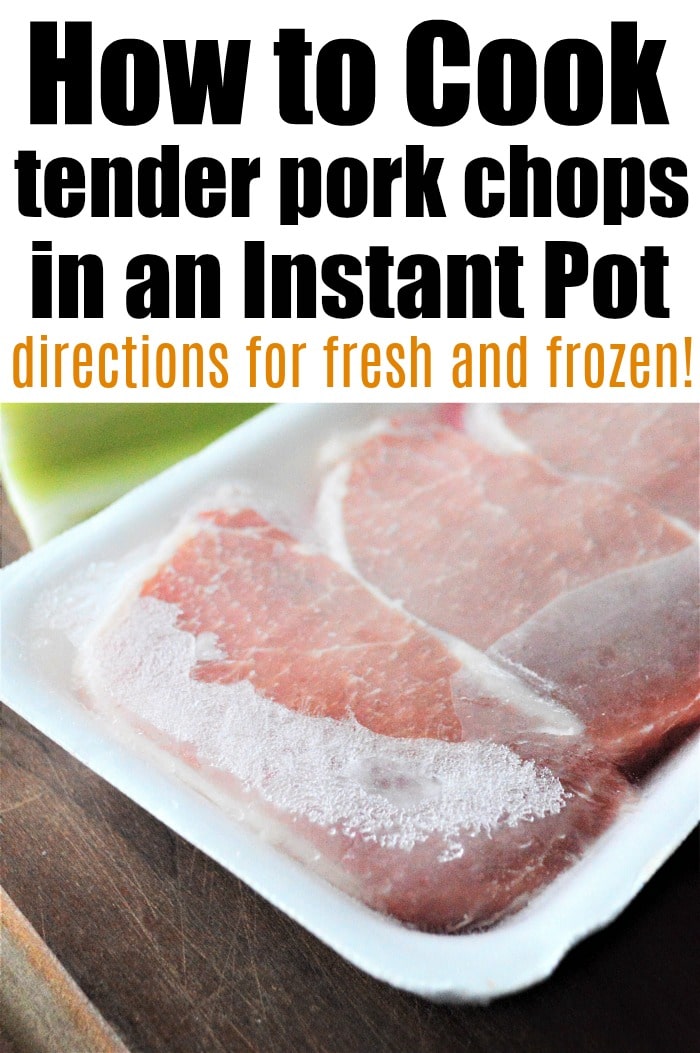 Can I put frozen meat in my InstaPot?
I think we've answered that one. Now you just have to get the hang of it. We added vegetables on the bottom too because why not. The trick to that is if you want to enjoy those with your meat, cut them quite large.
Frozen chops
Carrots
Celery
Broth or water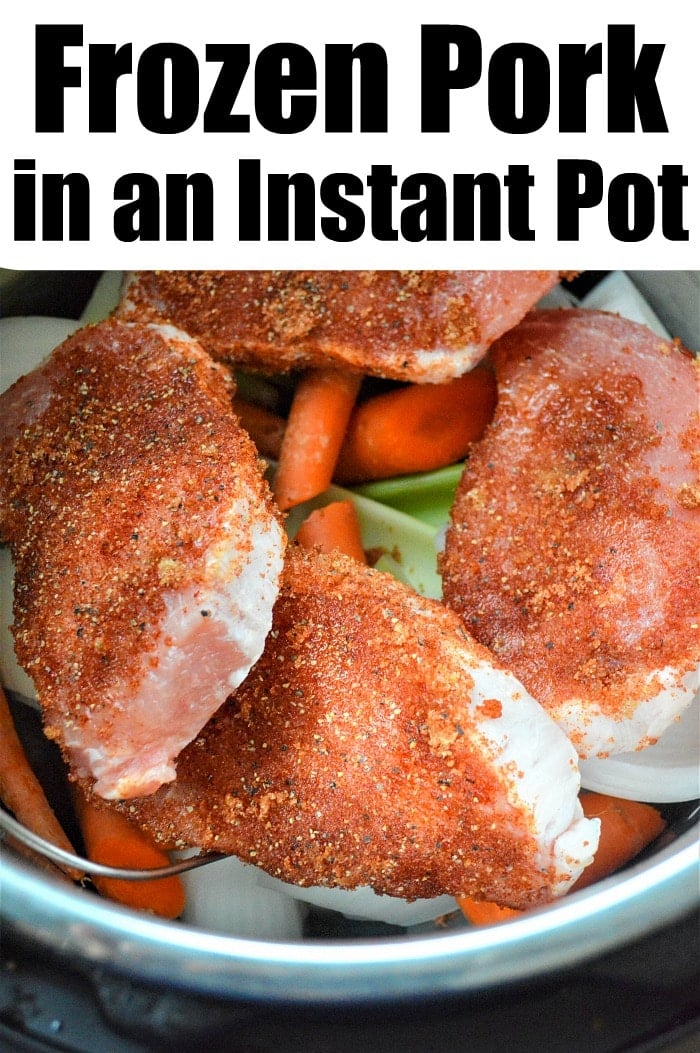 It doesn't matter if you have bone in pork chops or boneless, these are the latter. The cooking time seems to be the same when you pressure cook these.
Of course you won't be able to brown the pork chops beforehand, but you could do 2 minutes per side at the end if you wanted. I personally want them as tender as possible so I don't.
If you have really small pieces I might adjust the time to 10 minutes but I tend to buy medium size and thickness and 12 is just right.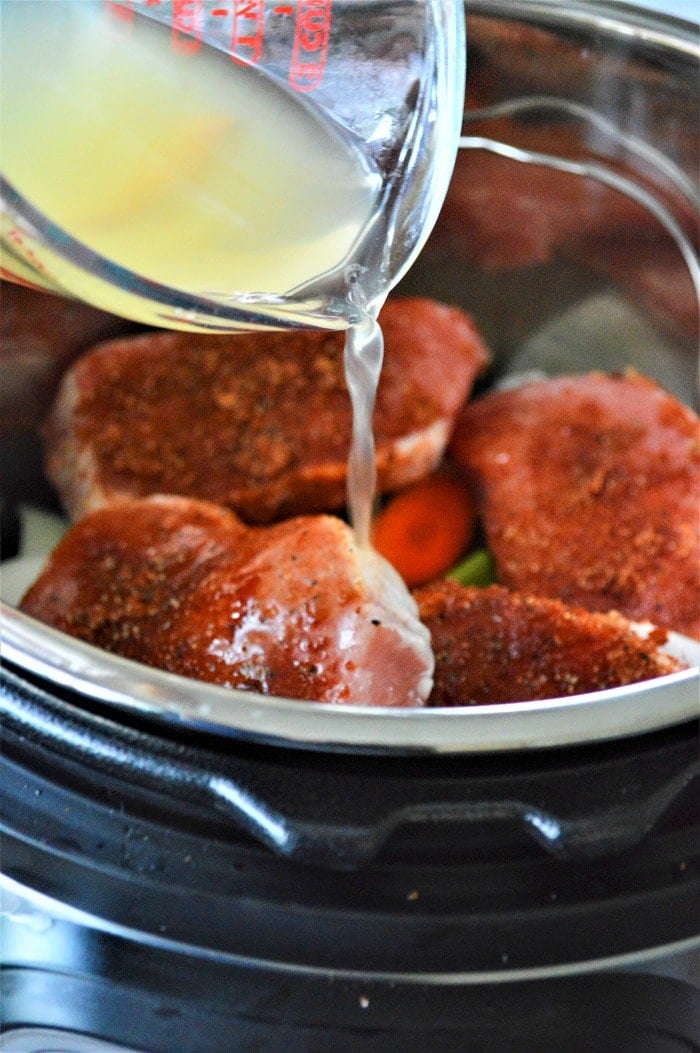 The biggest thing to remember is that these need the steam to release naturally and slowly. Do not do a quick release or it won't finish cooking slowly at the end so they're nice and soft.
To get the rub to stick you could rub a bit of olive oil on the outsides.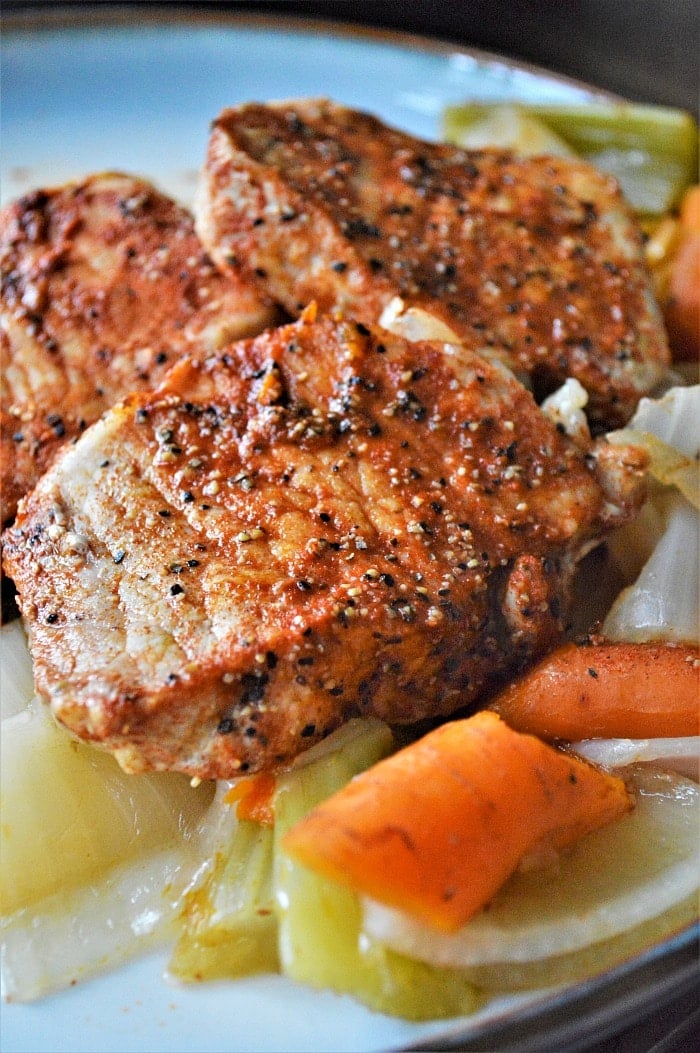 Looking for more Instant Pot recipes? We have over a hundred of these! They don't always have pork either. Mix it up and enjoy chicken, seafood and beef the other nights. A few of our favorites are: