Pork stew Instant Pot style creates the most tender meat and vegetables cooked in a thick flavorful sauce. A complete one pot meal!
If you need Ninja Foodi recipes, you can use that pot instead.
Use any cut of pork you might have really. Just cube it into bite size pieces and you're set. One of our favorite Instant Pot stew meat recipes.
Here are a few questions you might have before getting started on this one:
These are the ingredients we used. Of course you can really pack it with vegetables. Use whatever type of potatoes you prefer. Red potatoes are great as well.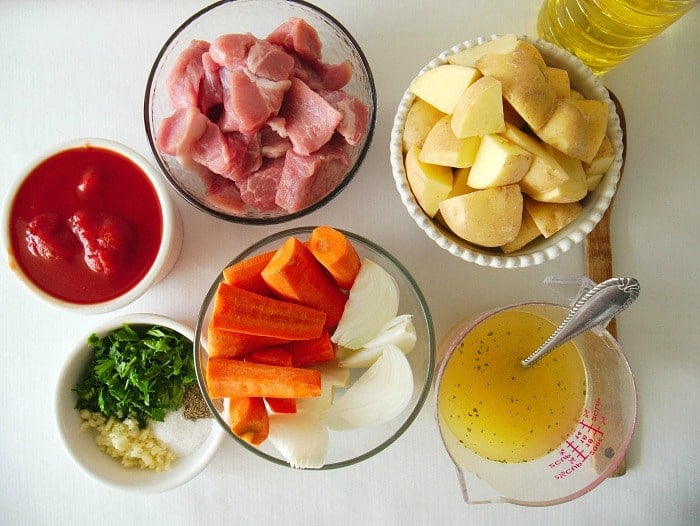 The cook time is quite quick compared to if it were in a slow cooker.
Yes you must add about 25 minutes to the cook time for it to pressurize and allow steam to release at the end. So count on about an hour from start to finish.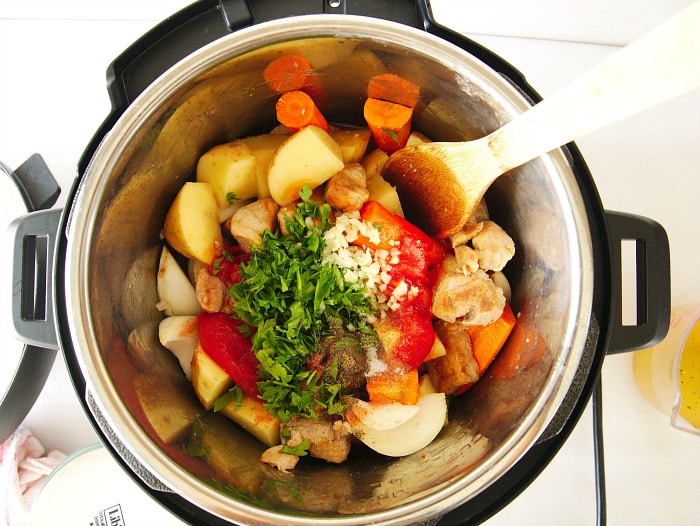 Some quick step by step directions are here but you can print recipe below as well.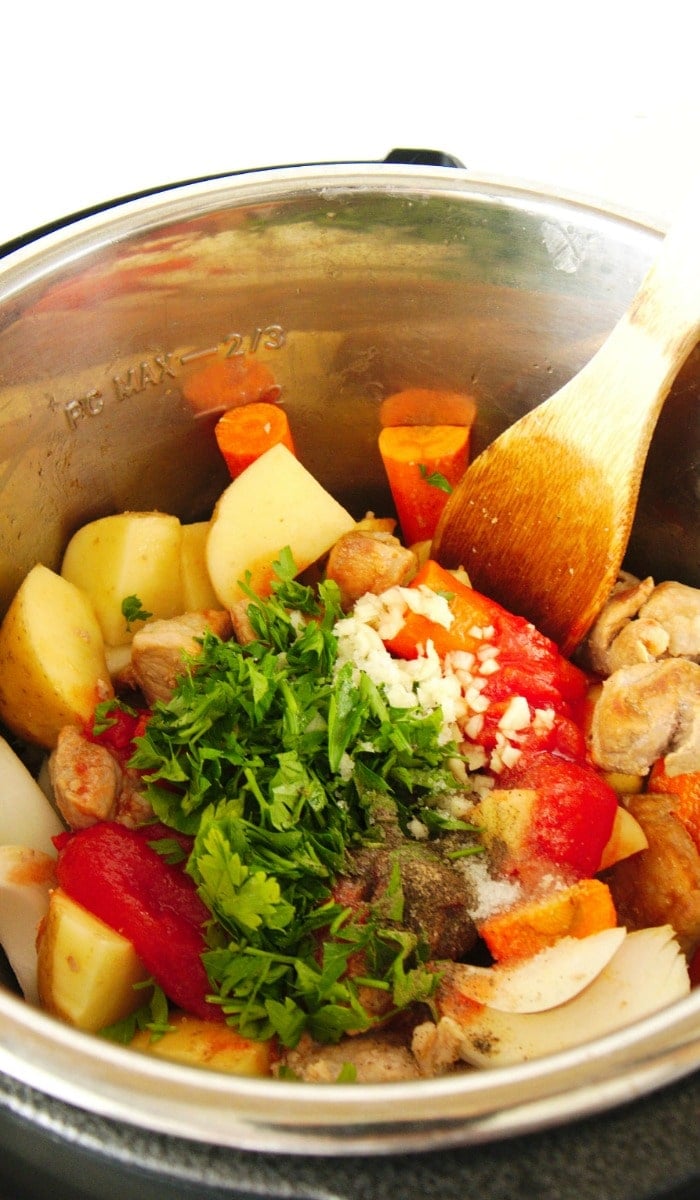 Looking for more great soups and stew Instant Pot recipes? We have a bunch here on The Typical Mom blog for sure.
A few favorites that are similar to this one though are:
Or make a pan of beef stew casserole cooked in the oven. Topped with crispy fried onions, it's always a hit.